Café Myšák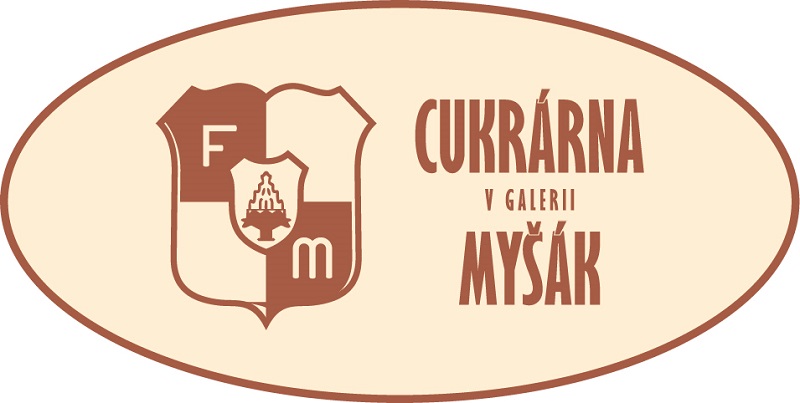 Established in 1904, this café is world known for their cakes. In fact, they made the birthday cake of the first president of then called Czechoslovakia, Thomas G. Masaryk as well as president Beneš and Klement Gottwald.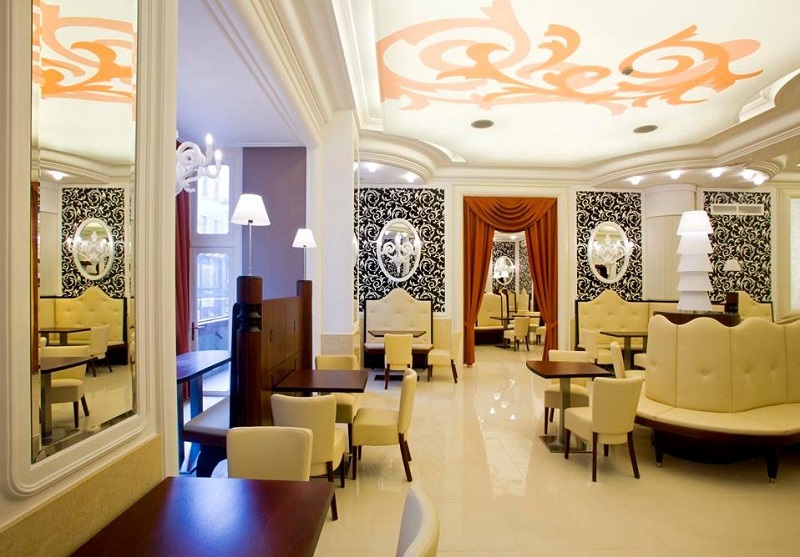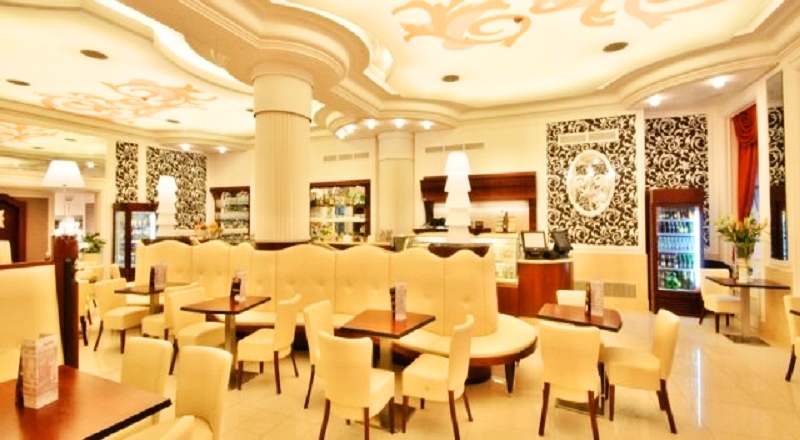 You'll see evidence of Prague Cubist architecture in some of the details due to the design of the building by famous architects Josef Gočár and Pavel Janák.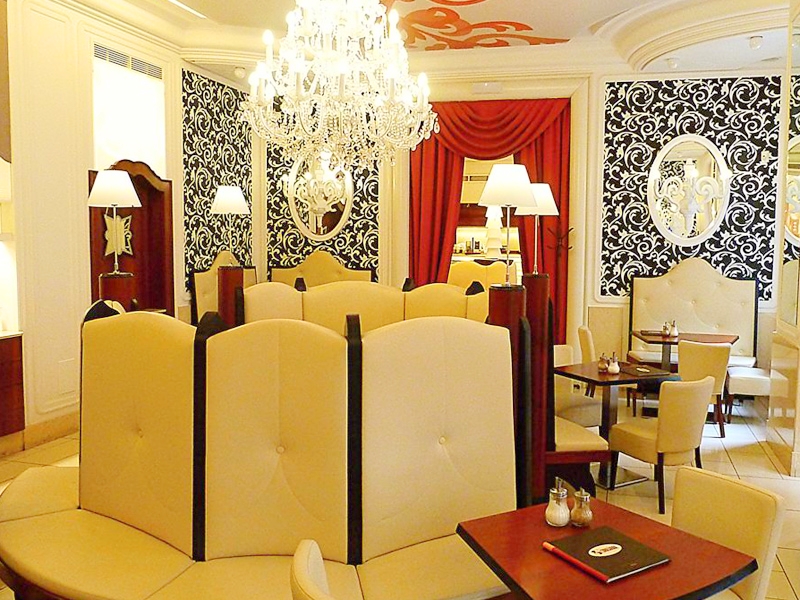 The building has a very typical rondo-cubist facade of red bush-hammered bricks and is known to the general public as "Myšák".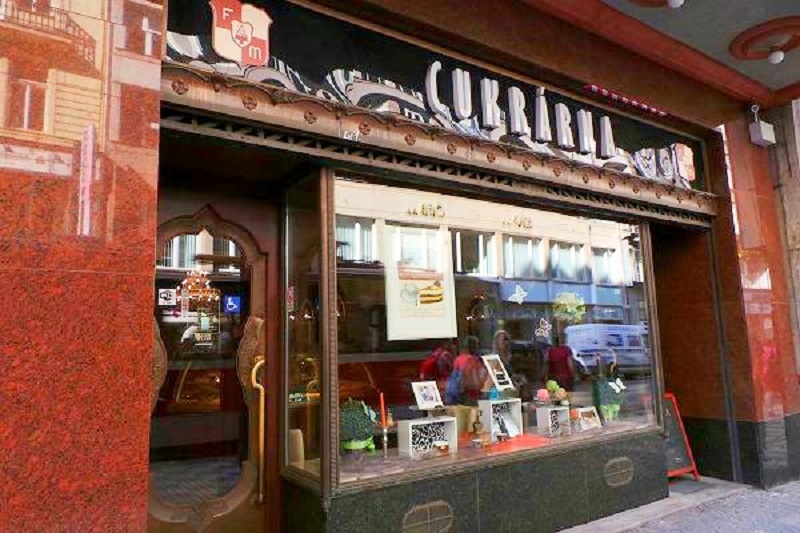 It has been reconstructed in the original style that it was back then with rich decor in the neo-renaissance building redecorated by architect Josef Čapek.
But the real star here are the wonderful sweet confections in the form of cakes and tortes.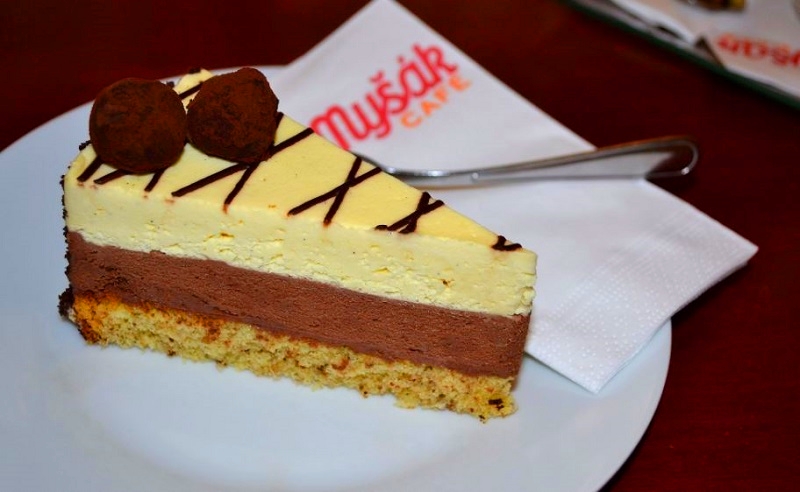 Here are the Tres Bohemes enjoying some!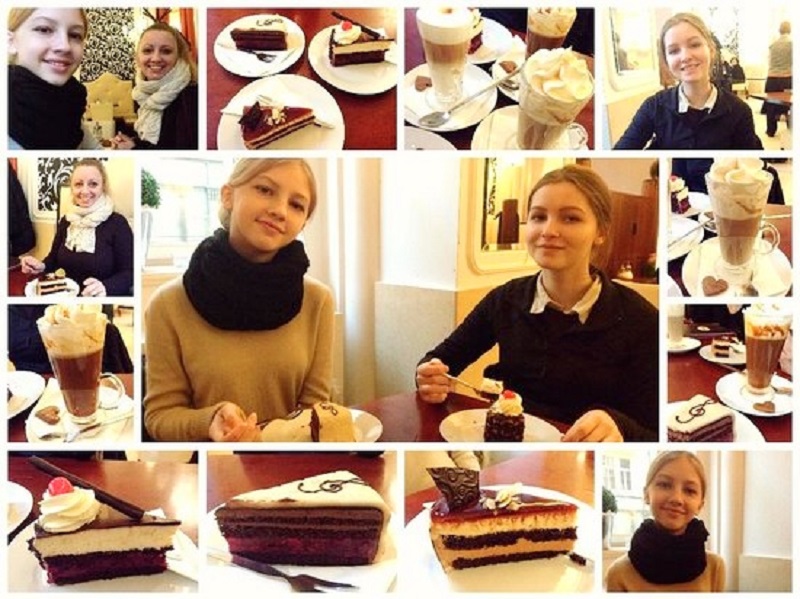 If you have not already subscribed to get TresBohemes.com delivered to your inbox, please use the form below now so you never miss another post.
---
Remember, we rely solely on your donations to keep the project going.
Become a friend and get our lovely Czech postcard pack.