We have posted about the beauty of the Prague metro before in our post entitled Beneath The City: The Prague Metro which featured photographs by Kate Seabrook highlighting the futuristic designs and interesting architectural elements of the Prague Metro Stations.
If you have used the Prague metro yourself or read our post about it you will certainly known that the Prague Metro features many interesting design aspects.
The Prague metro is home to a variety of architectural styles that utilize various building materials including block, colored aluminum panels, steel, marble, and tile. Interesting details can be found throughout all of the underground metro tunnels and stations, ranging from the poster-lined escalator tunnels to the concave ceilings.
Since our previous post about the Prague metro focused mainly on photographs of the design of the Metro Stations, this one will feature photographs of the more general aspects of the metro: the halls, escalators, and signs, all of which have their own unique design elements.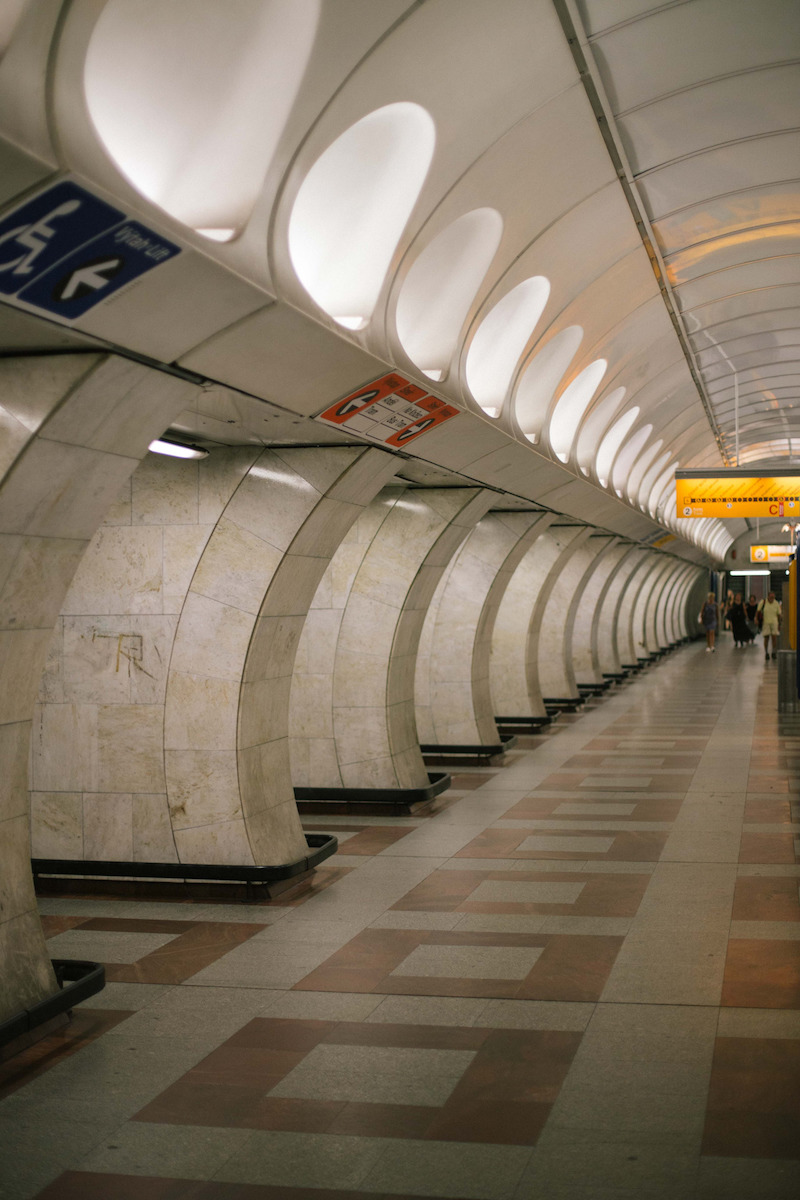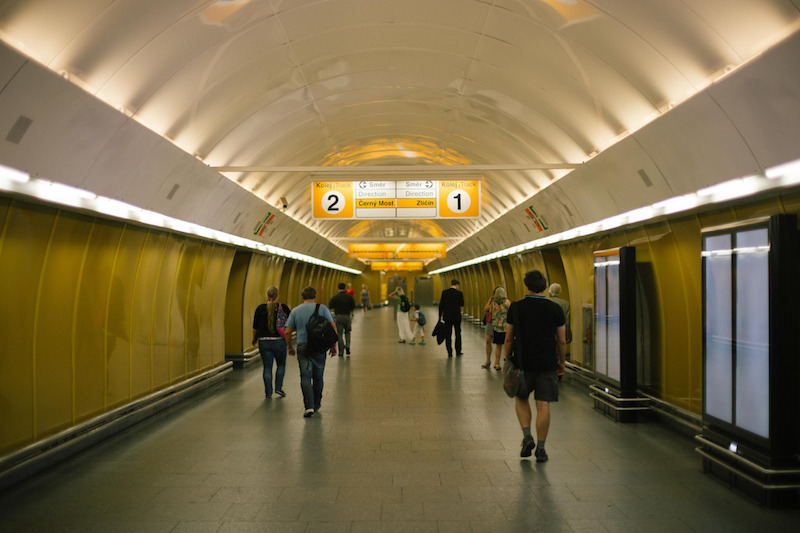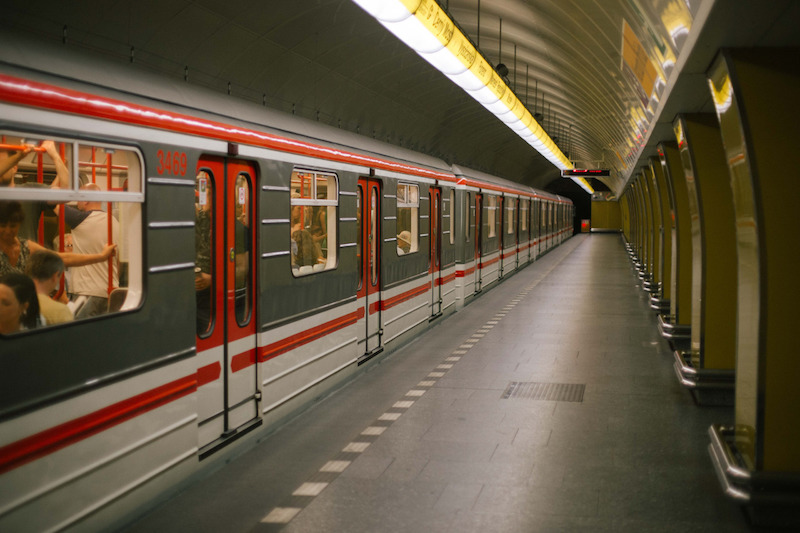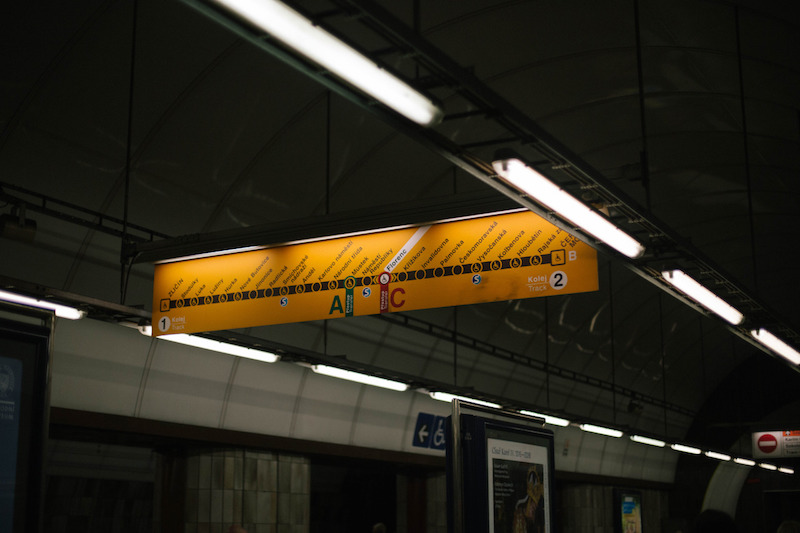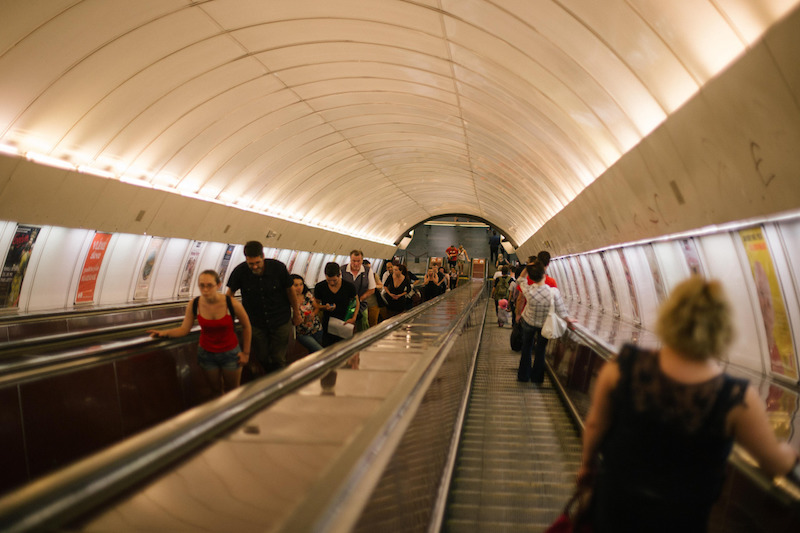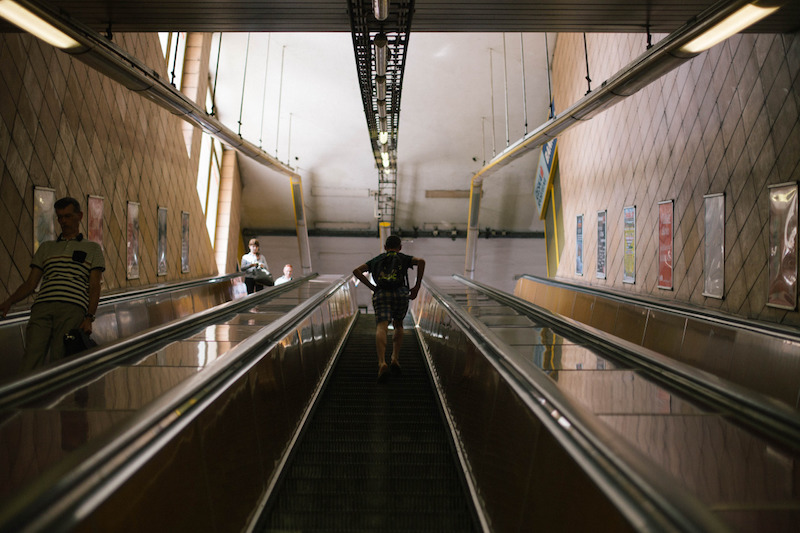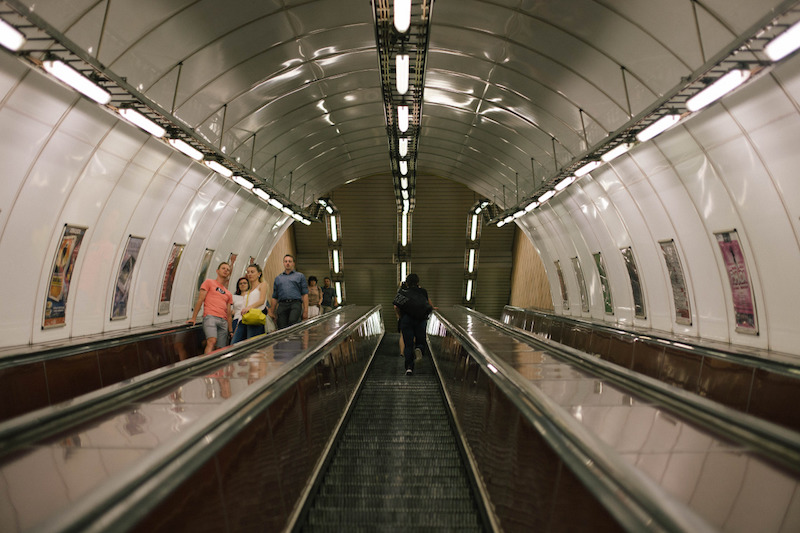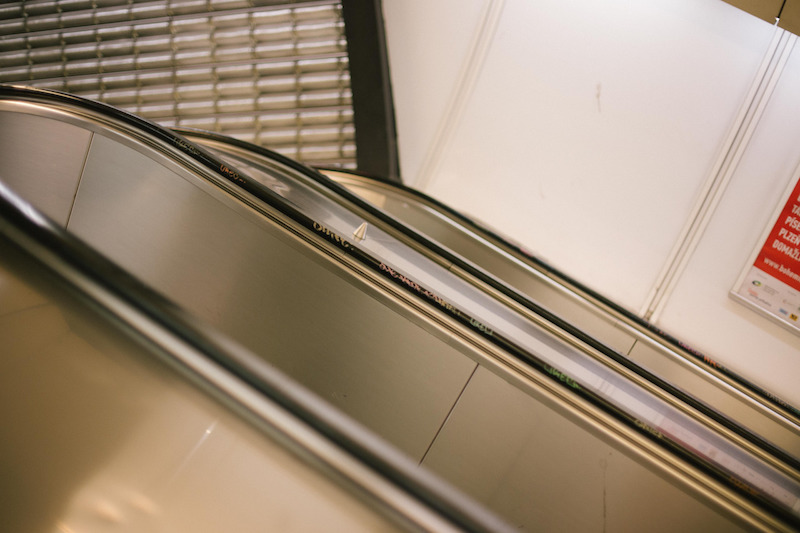 Photographs by ayjournal.
If you have not already subscribed to get TresBohemes.com delivered to your inbox, please use the form below now so you never miss another post.
---
Remember, we rely solely on your donations to keep the project going.
Become a friend and get our lovely Czech postcard pack.