Beneath the cobblestone streets and historic buildings of Prague, the Prague Metro is busy carrying the citizens and tourists of Prague from one side of the city to another.
The Prague Metro is comprised of three lines, each of which are represented by their own color; Line A (green), Line B (yellow), and Line C (red).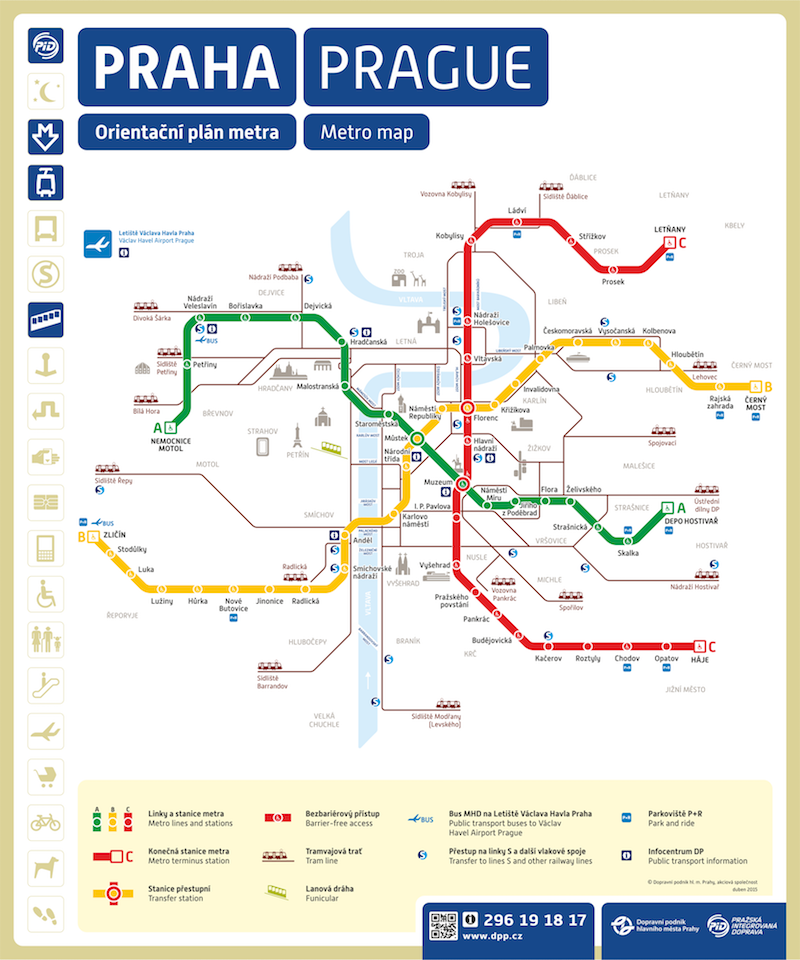 The Prague Metro is home to the deepest metro station in the entire European Union, which is named Náměstí Míru (English: Peace Square) and is located on Line A of the Prague Metro. It is located in the Vinohrady district of Prague and, in addition to being the deepest station in the European Union, is also equipped with the longest escalator in the European Union, spanning a length of 285 feet.
The Prague Metro stations feature a variety of architectural styles which utilize various building materials, ranging from marble blocks to textured aluminum.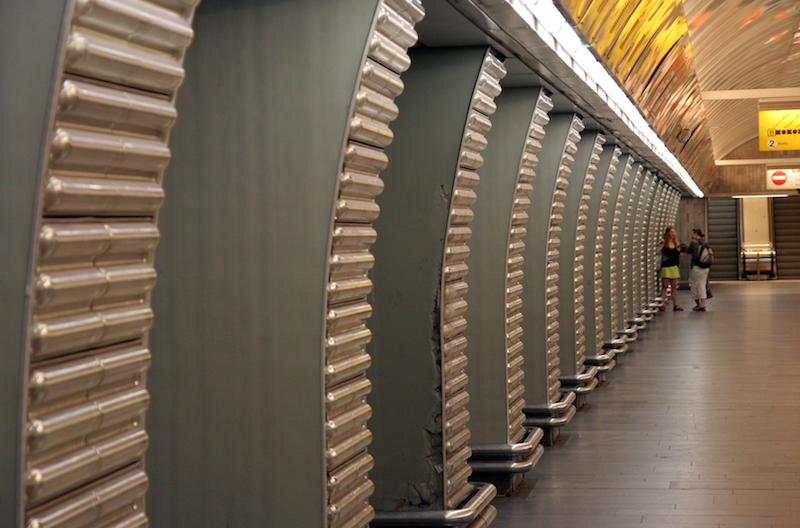 The walls of many of the stations in the Prague Metro are decorated with three dimensional colored aluminum panels which have a futuristic appearance. Steel, Marble, and tile are also used as embellishments on the station walls.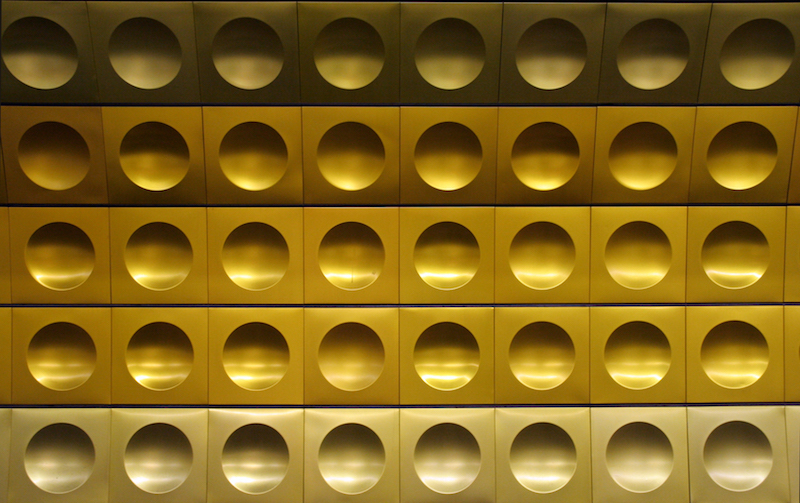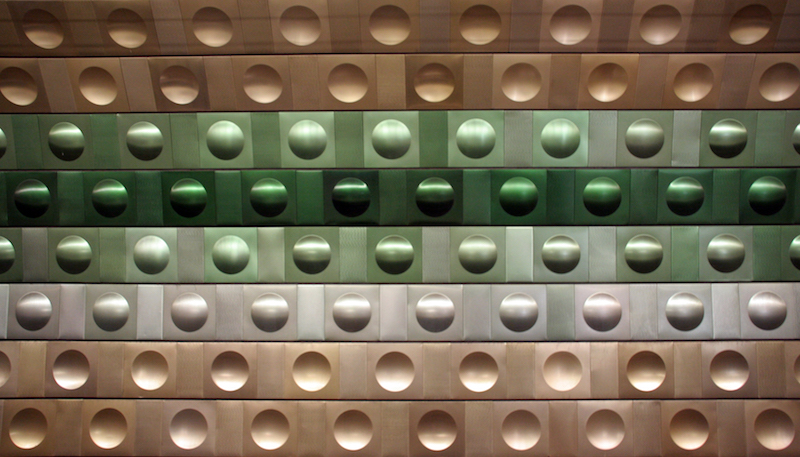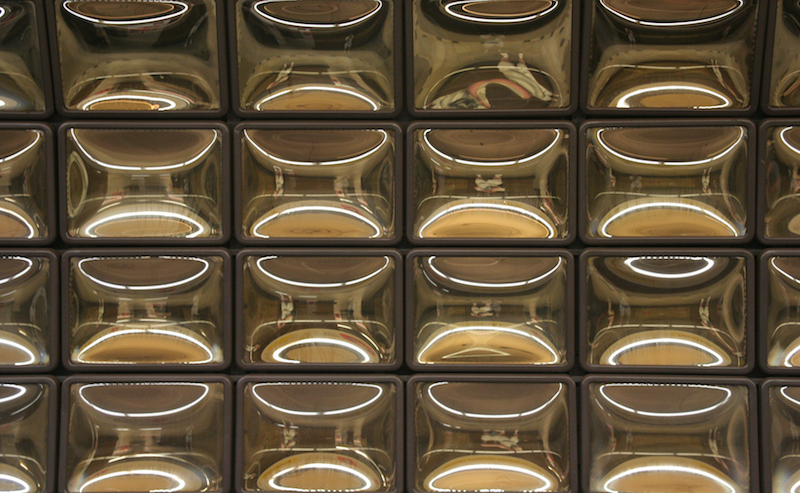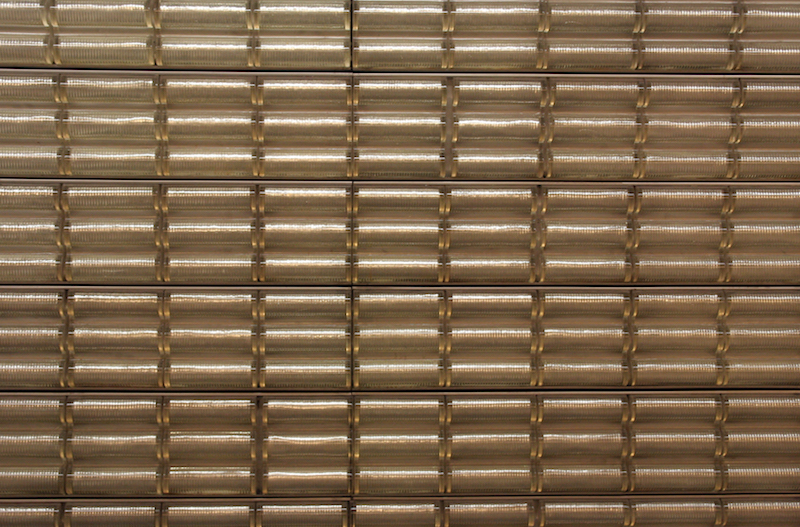 In 2013 Berlin based photographer Kate Seabrook spent an entire day underneath the city of Prague photographing every single station in the Prague Metro. Her series of photographs entitled Konečná stance capture the variety of architectural elements and styles present in Prague Metro stations.
The photos, which were taken on a single day in October, 2013, document the Prague Metro from end to end. The following photos were taken from Kate Seabrook's series Konečná stance.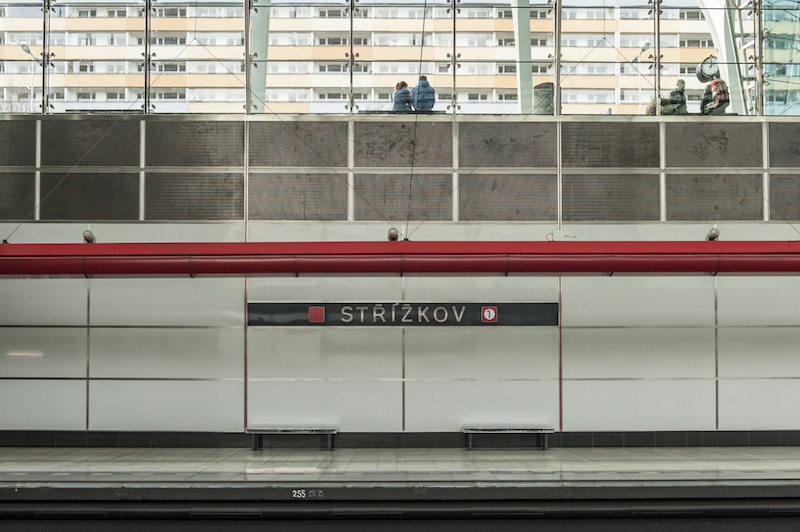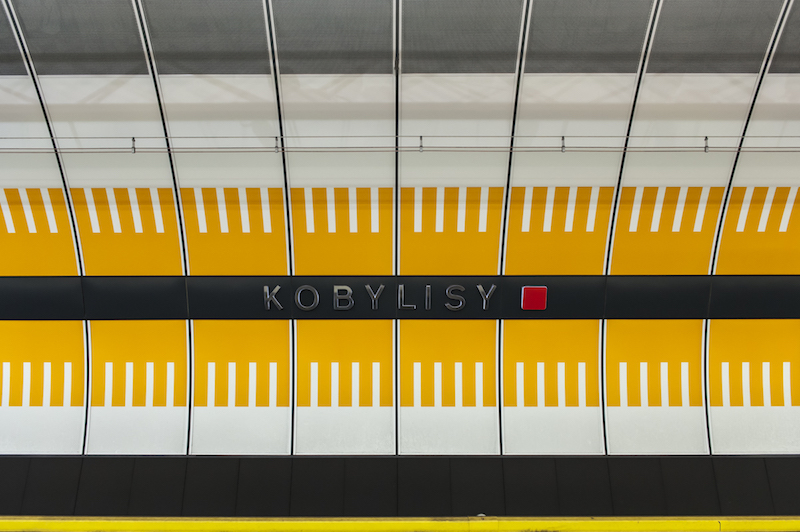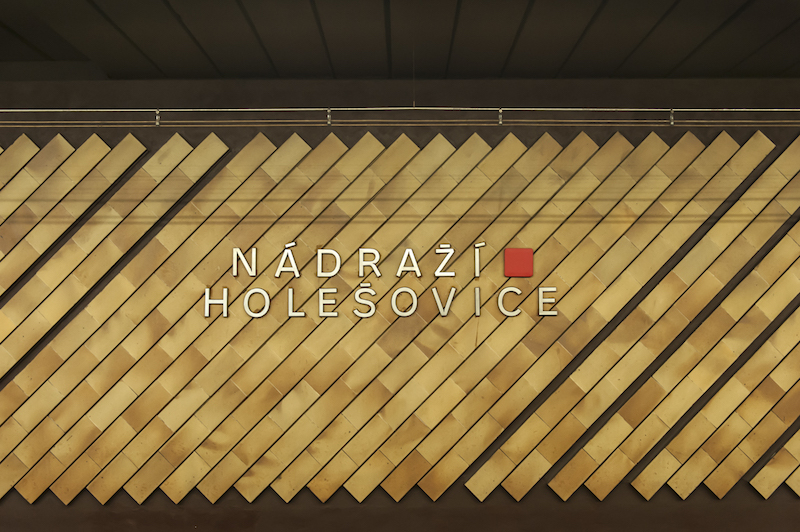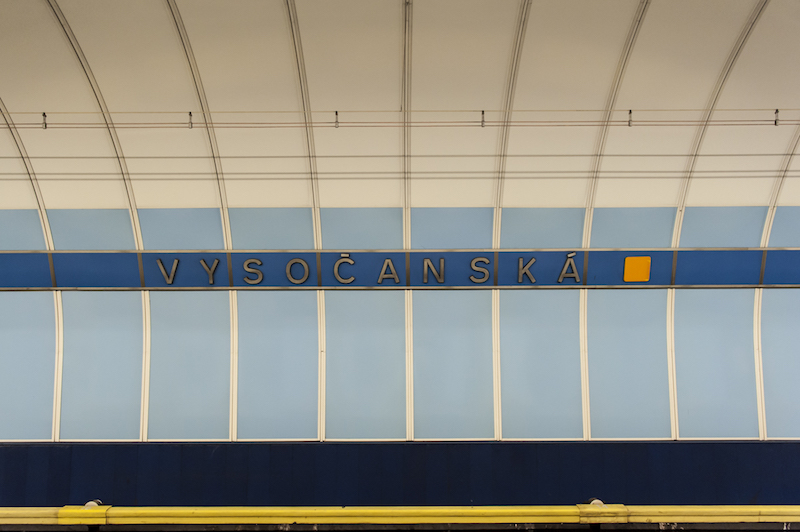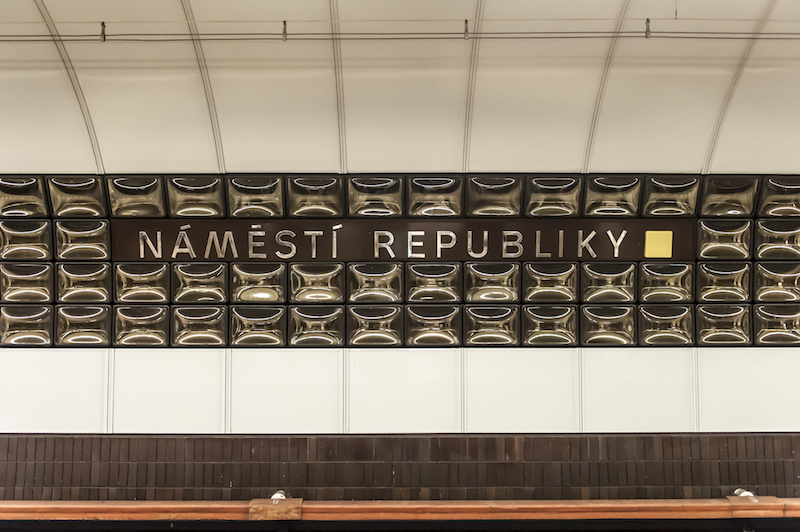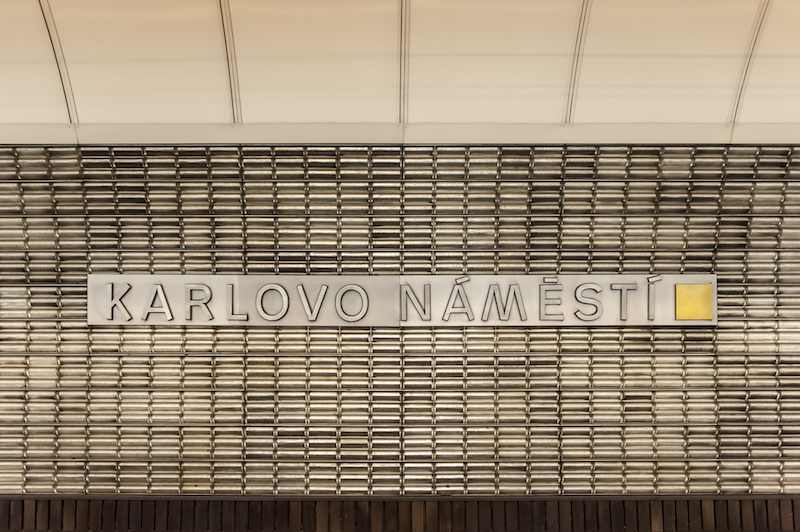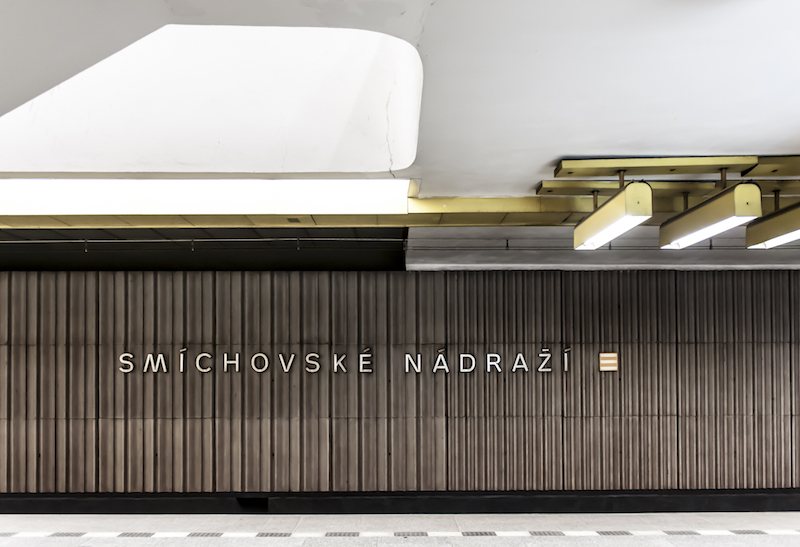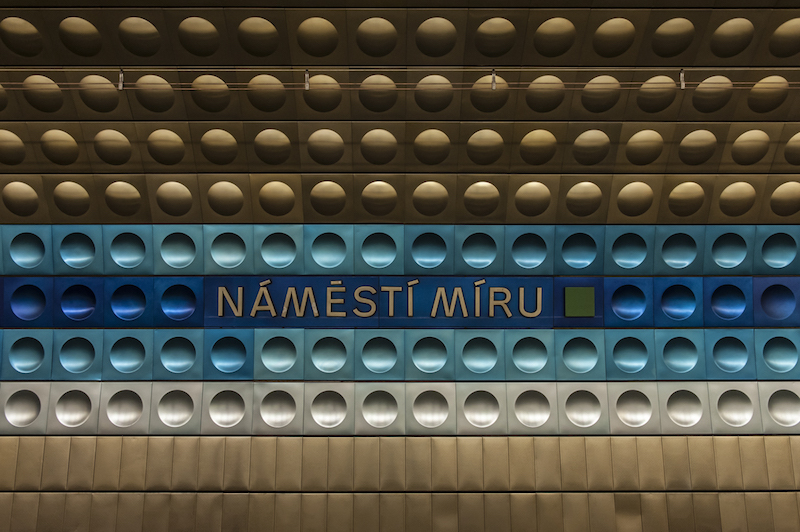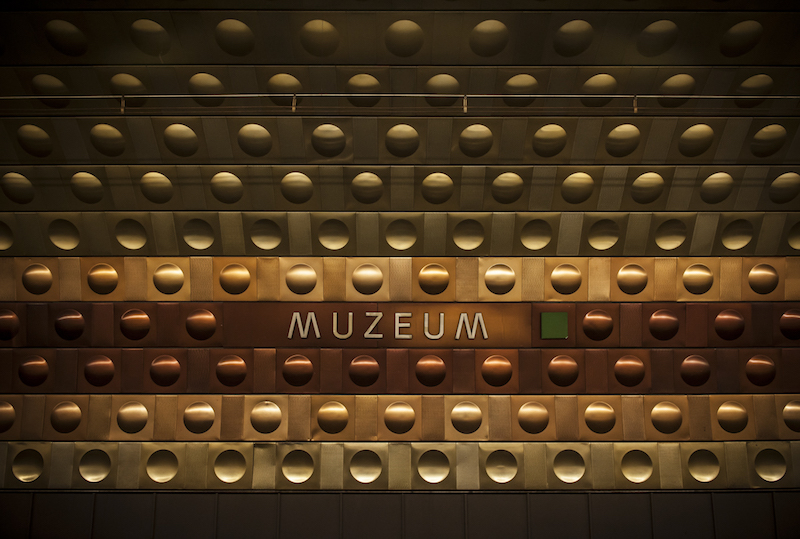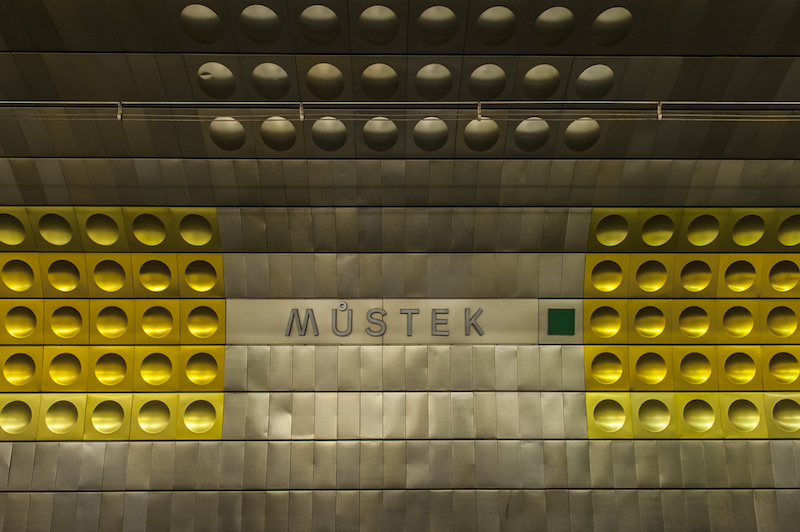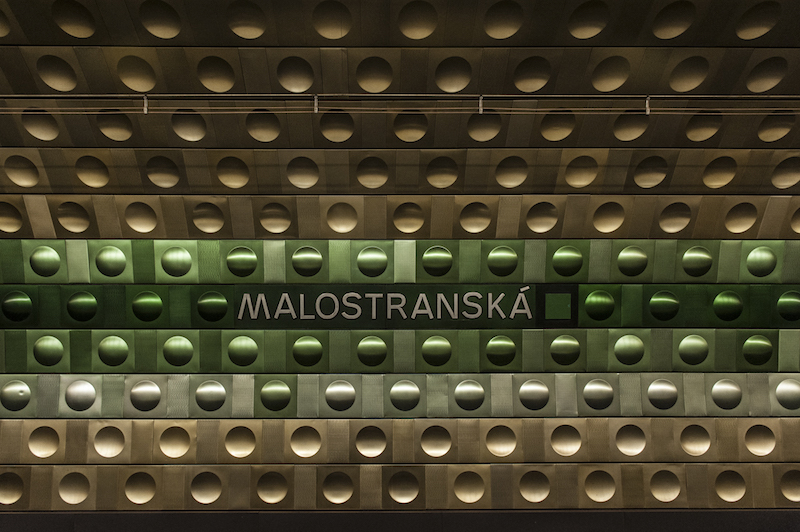 Photographs by Kate Seabrook.
If you have not already subscribed to get TresBohemes.com delivered to your inbox, please use the form below now so you never miss another post.
---
Remember, we rely solely on your donations to keep the project going.
Become a friend today.