There are countless things to do in The Czech Republic and most of them take place in the capital city of Prague. All year round, visitors from all parts of the world come to Prague for it's delicious food, breathtaking architecture, amazing schools, and beautiful rolling countrysides.
Prague's city squares are the perfect place for large events and festivities. In the winter, Christmas trees are put up all around the city and vendors sell gingerbread and hot mulled wine, and in the spring, Easter and other holidays gather residents of the city together to listen to music and mingle.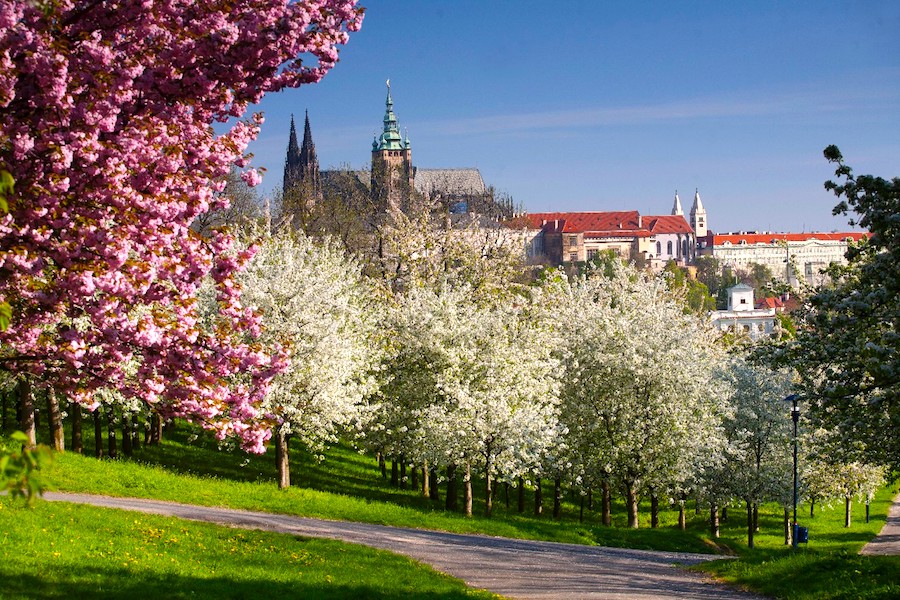 All year every year, no matter where you go, whether it be on the Charles bridge, on the Castle steps, or near Saint Vitus Cathedral you can find live music. Czech men and women are natural born artists and you can see that all around the city, from the century old statues, graphite and street art, to these musicians. Czech people love sharing their talent.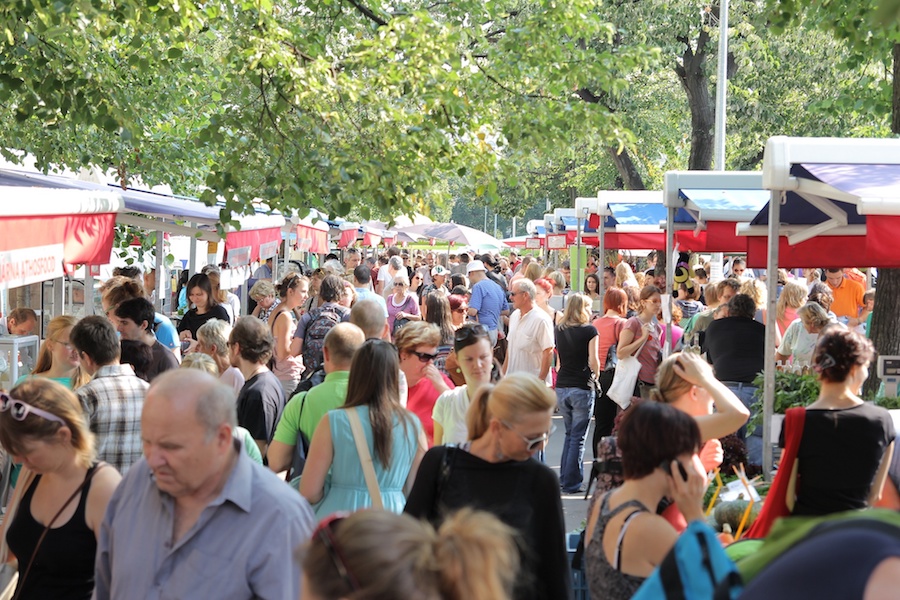 In summer Prague is busiest and the streets are filled with life, the city holds an air of everlasting happiness, making it the perfect time of year to visit the City of a Hundred Spires. Here is a little guide to visiting Prague in the summer.
What To Bring:
The summers are warm and bright and busy. Even the trams that run every couple of minutes carrying Prague's residents and tourists are full, and because you'll be taking these crowded trams it can sometimes get hot considering they do not have air conditioning, it's advisable to bring some water.
In the summer the weather in Prague averages around 77 to 105°F and most of the old style baroque buildings, like the trams, do not offer air-conditioning, so it is important to bring light clothes that will be cool if you plan to walk the city.
Also, you should always carry with you a camera or smartphone, because with such beauty all around you, even the least tech-savvy person can be turned into a professional photographer.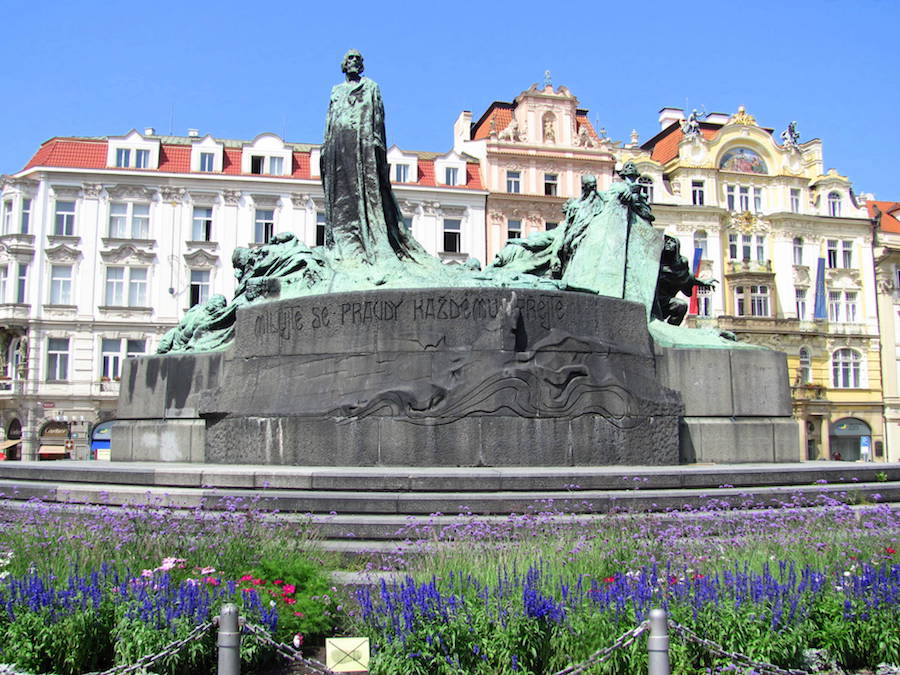 What To See:
Besides the well known sights and attractions, summer provides visitors with natural sights in every park and on every street corner. The sunny skies give perfect lighting to all of the monuments that stand along the cityscape.
You could take a walk down, or have a picnic in Petřín or another one of Prague's parks. Besides the panoramic views of the city, the entire park smells of cherry blossoms and other blooming trees which bring an overwhelming joy to it's visitors.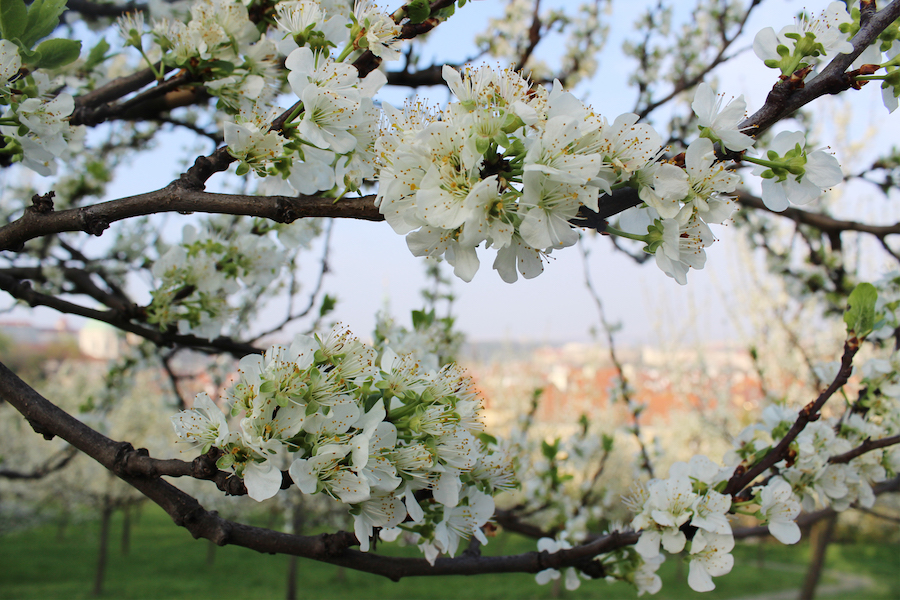 A great place to learn and lunch is Lobkowicz Palace and museum. Their cafe overlooks Prague and their food is healthy and tastes amazing.
Another obvious place to visit in Prague is Wenceslas Square. Though this historic square is somewhere you should visit anytime you go to Prague, it is especially beautiful in the summer due to the flowers planted up and down the main walk. Lined with restaurants and small shops, the square is an array of different colors and textures. Tulips of yellow, white, red, and pink make sitting outside a luxury.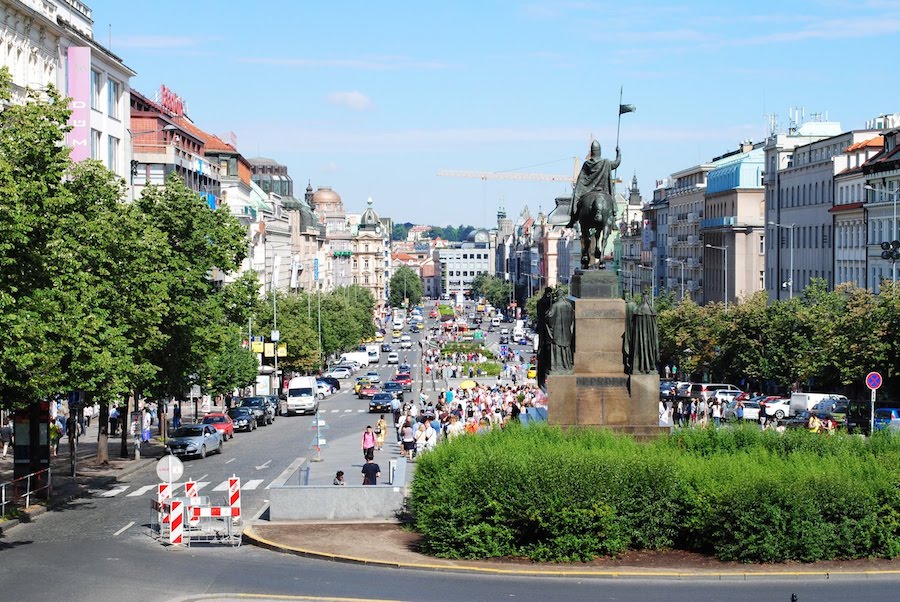 In different squares they also set up farmers markets where you can purchase fresh produce including some of the best juiciest berries around. Most importantly just make sure to have fun…
Let us know your favorite places to go and things to do in Prague's Summers below!
If you have not already subscribed to get TresBohemes.com delivered to your inbox, please use the form below now so you never miss another post.
---
Remember, we rely solely on your donations to keep the project going.
Become a friend and get our lovely Czech postcard pack.