Today we have another surprise for you. How many of you realized that the man considered the 'Father of American Musical Theater' comes from Czech parents?
Yes.
Jerome David Kern (1885-1945),  is remembered for his almost 1,000 songs and more than 100 theater performances and films.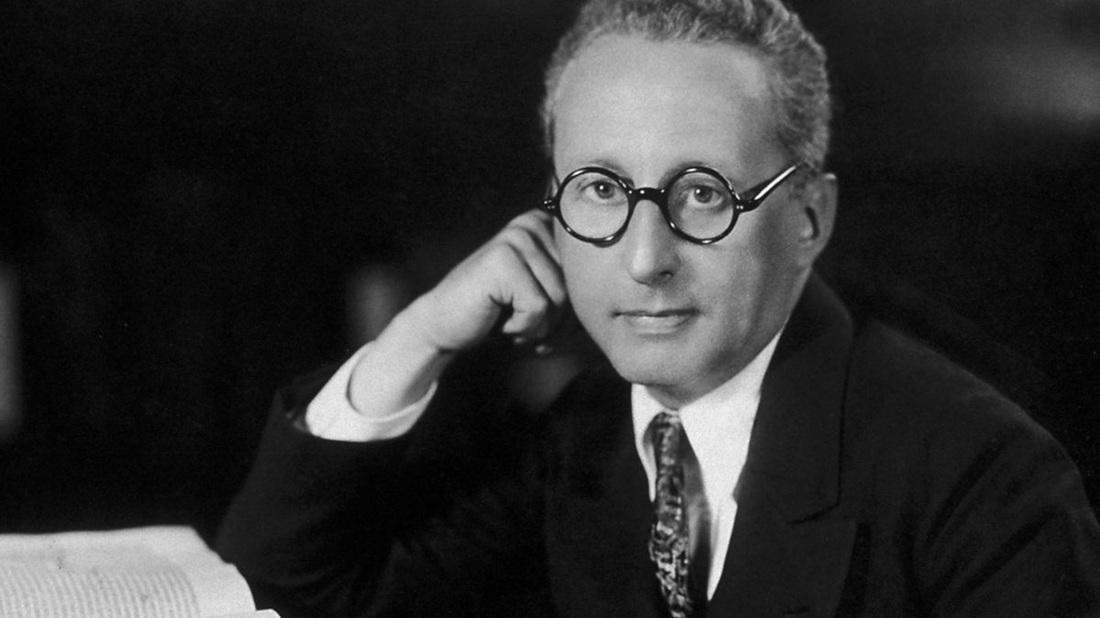 Jerome Kern was born in New York, in Sutton Place, a famous beer district. His parents were Henry Korn and Fannie, née Kakelesová, both who immigrated from Bohemia. At the time of Kern's birth, his father ran a stable; later he became a successful merchant. Jerome grew up on East 56th Street on Manhattan, where he attended a public school. He soon showed his music talent and his mother, who was a trained pianist and a teacher, taught him to play piano.
In 1897, the family moved to Newark, NJ, where Kern attended a high school. Already then, he wrote songs for the first school musical and minstrel performance in 1901 and for the musical adaptation of Uncle Tom's Cabin in Newark Yacht Club in 1902.
His father pressed him to help him in his store, however, already in his first task he ended unsuccessfully, when, instead of two pianos, he ordered 200. His father finally relented and allowed him, in 1902, to enroll in New York College of Music, where he then studied under Alexander Lambert and Paolo Gallico and harmony under Dr. Austin Pierce. The same year he published his first composition for piano, called At the Casino. During 1903 and 1905 he continued in his music training with private tutors in Heidelberg, Germany.
He then resided for a year in London, where he began composing songs for British musical performances. After his return to New York, he worked for music publishers, first for Lyceum Publishing Co., and then for Shapiro-Remick. In those days, the British productions dominated on Broadway. Kern was hired to adapt these performances for Broadway, by Americanization of their songs and he also wrote his own songs.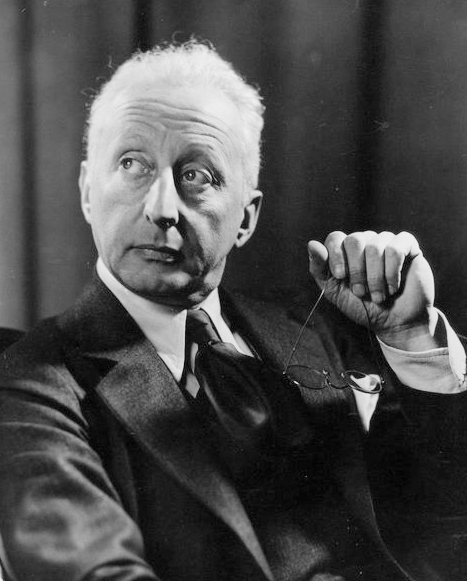 A year later, Kern accepted the position with another music publisher, H. B. Harms & Co., who eventually became the publisher of his compositions, and, in addition, he continued in interpolation of British plays. By then he had already written hundreds of his own songs in 30 musicals.
The first decade of the 20th century was very productive for Kern. He married an Englishwoman, Eva Leale, and in 1914 he had his first hit, The Girl from Utah, another adaptation of British show.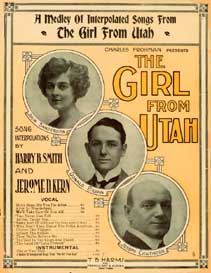 In 1915, Kern began writing musicals for New York Princess Theatre. His then productions: Nobody Home, Very Good Eddie, Oh Boy and Oh Lady! Lady!, etc. were unique on Broadway not only for their small size, but their clever, coherent plots, integrated scores and naturalistic acting, which presented "a sharp contrast to the large-scale Ruritanian operettas then in vogue" or the star-studded revues and extravaganzas of producers like Florenz Ziegfeld. Kern developed them, in collaboration of the librettists Guy Bolton and beginning, in 1917, with a talented lyricist P. G. Wodehouse.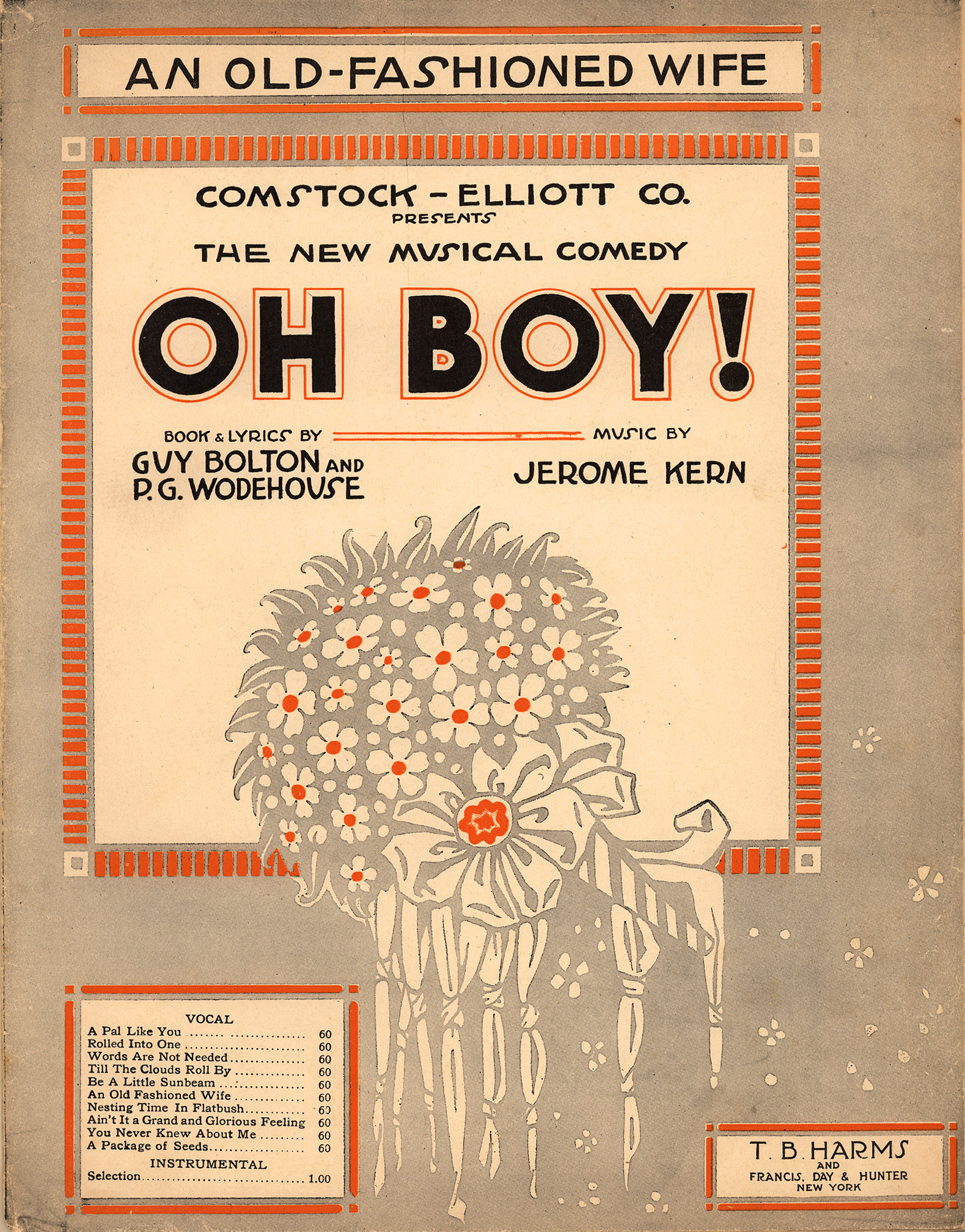 The twenties were a very productive period for American musical theater and Kern created at least one show a year for the entire decade. His first show in 1929, The Night Boat with the lyrics by Anne Caldwell, was played in more than 300 performances in New York and in three tour seasons.
Later that year, Kern composed music for Sally, a book written by Bolton, with the lyrics by Otta Harbach. This show, staged by Florenz Ziegfeld, was on the program of 570 performances, one of the longest played hits on Broadway, which popularized the song Look for the Silver Lining. It was also played for a long time in London.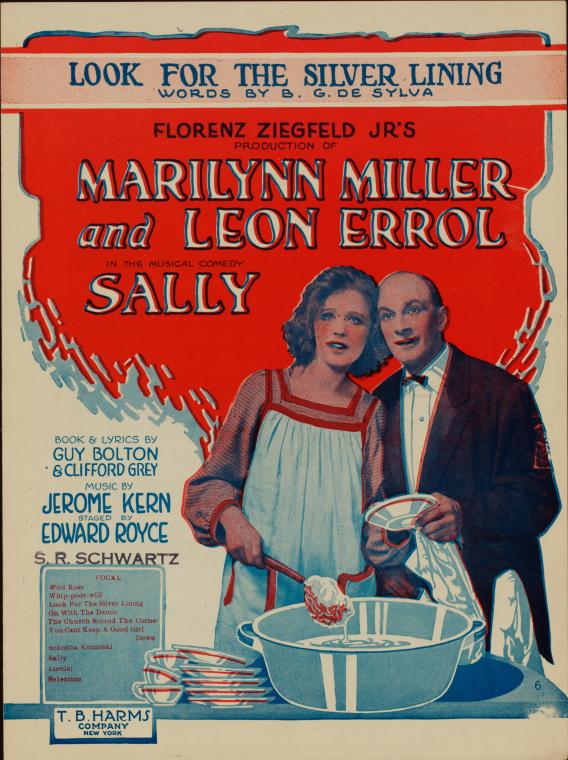 Kern's other hits were: Good Morning, Dearie (1921), with 347 performances, West End Success, The Beauty Prize (1923) and The Cabinet Girl.
He created his most important work, Showboat, in 1927, with lyricist Oscar Hammerstein.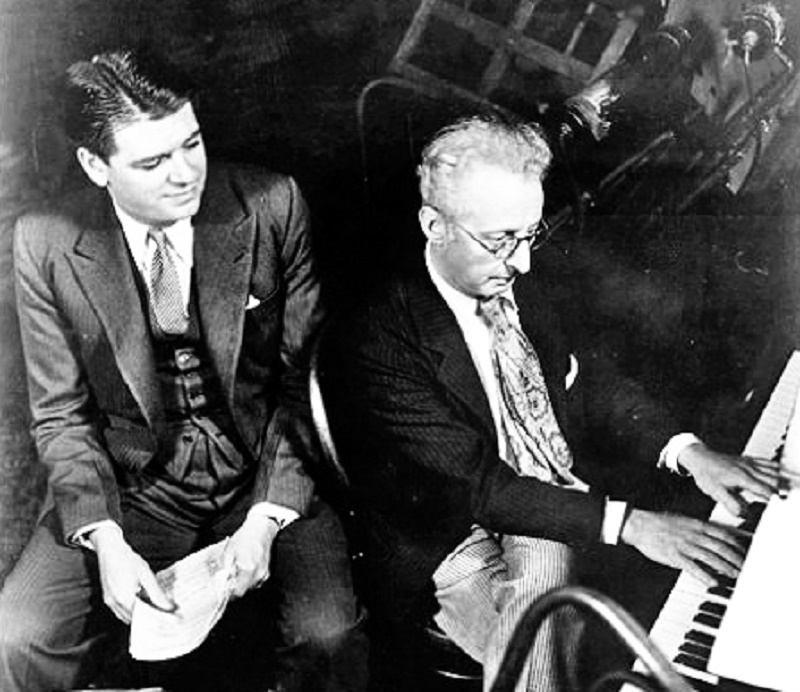 The production included songs: Ol Man River, Can't Help Lovin' Dat Man, and Make Believe, which are remarkable for their musical richness and their influence on the future composers of Broadway, who used it as their model.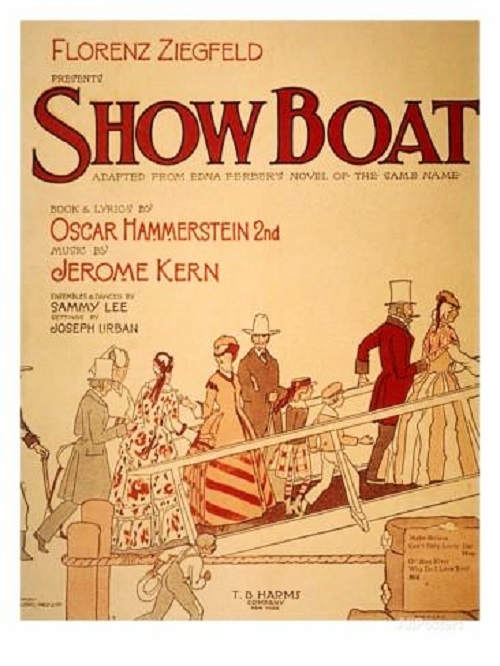 In the subsequent years, Kern continued writing for Broadway and produced such classical songs as The Song is You, Let's Begin, Smoke Gets in Your Eyes, and Yesterday.
In 1935, Kern moved to Hollywood, where he remained most of his remaining career and, where, he also composed his best music.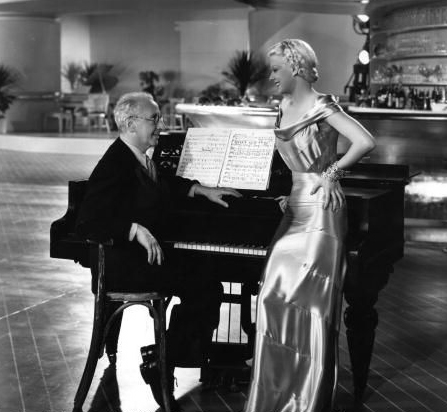 In 1935 he wrote I Won't Dance for the film Roberta, and in 1936, A Fine Romance and The Way You Look Tonight for Swing.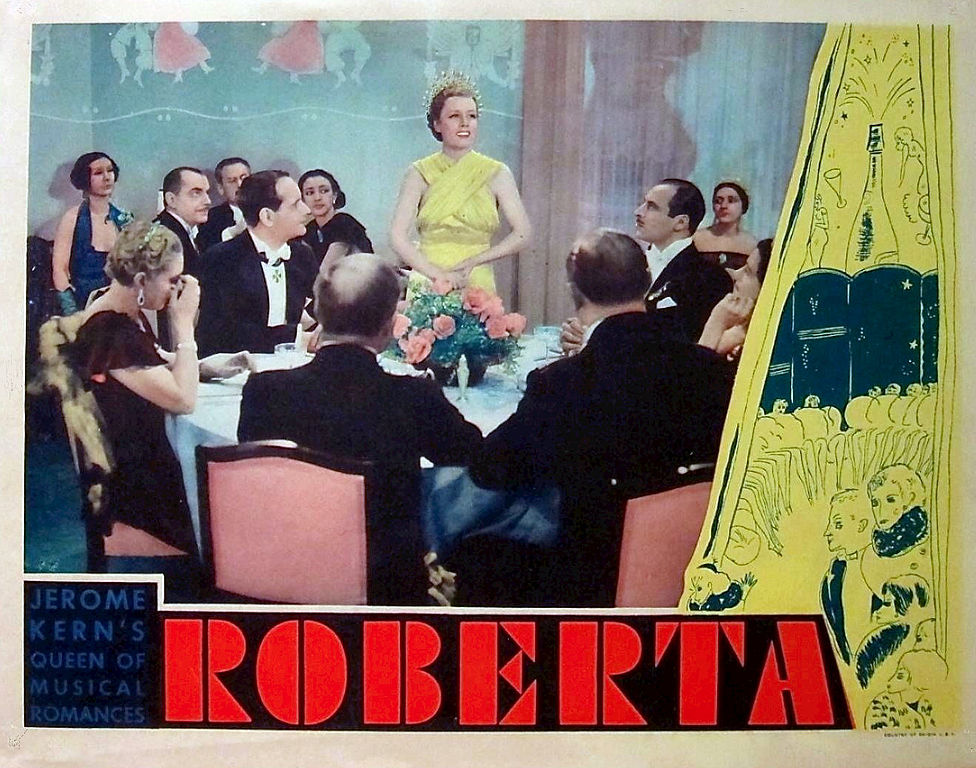 In 1939 he returned briefly to Broadway, to produce his last show Very Warm for May. In 1942, he was back in Hollywood again, where he composed for the film You Were Never Lovelier his classical song I'm Old Fashioned with the lyrics by Johnny Mercer. Thereupon he continued in writing for film musicals, which included High, Wide and Handsome (1937) and Cover Girl (1944).
During his career, Kern showed a remarkable evolution towards continuously greater sophistication and toward closer American style. In his way, he represented a link between the European operetta tradition and musical style of Broadway.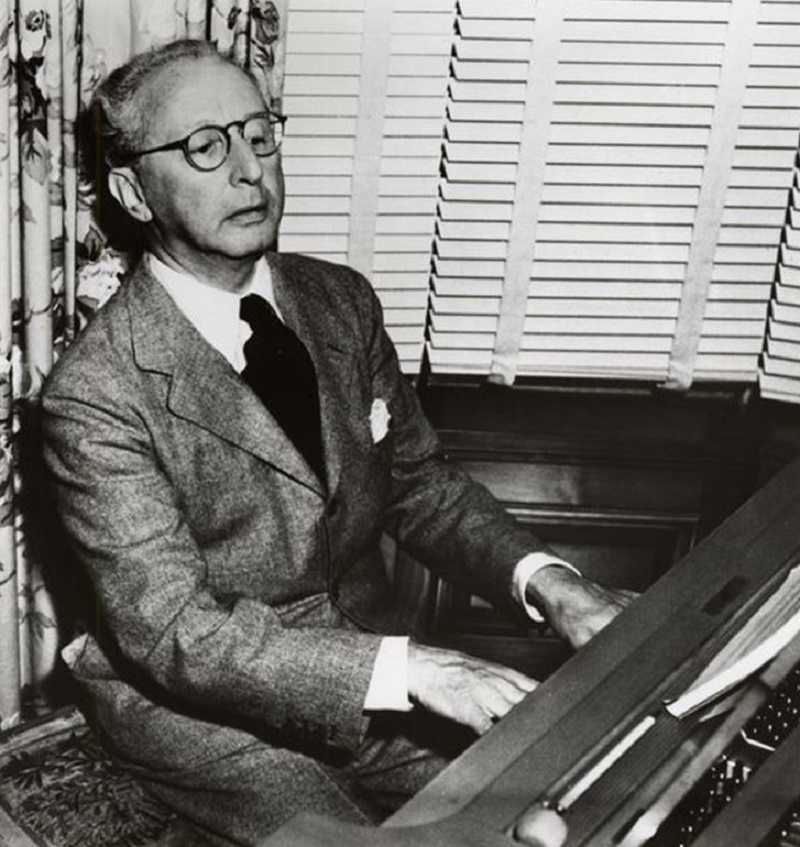 Jerome Kern died prematurely at the age of 60, on November 5, 1945, as a result of cerebral hemorrhage. With his passing, America lost one of its greatest and most beloved composers.
Jerome Kern was nominated eight times for Oscar and won the prize twice. In 1970, posthumously, he was elected to Songwriters Hall of Fame and in 1982 American Post Office issued a postage stamp in his honor.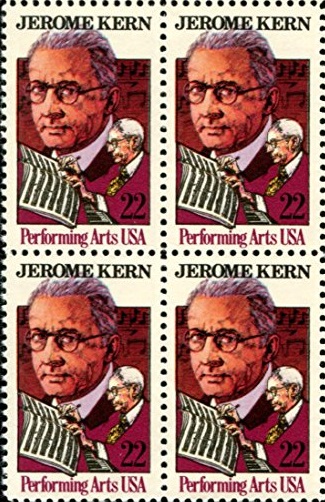 – – – – – – end of guest post.
We absolutely love old musicals based on Broadway and were surprised to discover that Kern was responsible for so many scores from our favorites. Again more greatness traced to Czech roots!
Many people do believe that Very Warm for May has the finest score Kern ever composed. It's because with this musical, Kern helped develop the concept of characters vocalizing their thoughts and feelings. (Isn't that what a musical is all about?) You can hear it here.
In 1946, a fictionalised biography of Jerome Kern was filmed in Hollywood.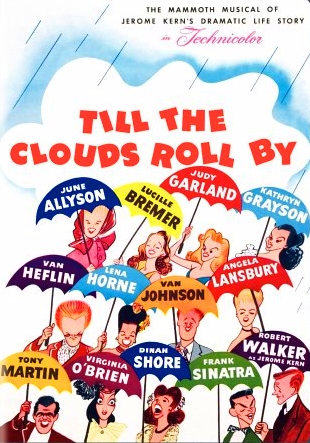 Till the Clouds Roll By featured a medley of songs by one of America's greatest songwriters: Yesterdays with the MGM Studio Chorus; Long Ago and Far Away with Kathryn Grayson; A Fine Romance with Virginia O'Brien; All the Things You Are with Tony Martin; Why Was I Born with Lena Horne; and a grand closing number in a typically astonishing MGM set that features Ol' Man River superbly sung by Frank Sinatra. (The video quality is not too good, but hopefully it will suffice!)
And if you love his music as much as we do, you can pick up your own remastered copy of the film here.
It's a keeper!
---
Guest Post Author
Miloslav Rechcígl, Jr. is one of the founders and past Presidents of many years of the Czechoslovak Society of Arts and Sciences (SVU), an international professional organization based in Washington, DC. He is a native of Mladá Boleslav, Czechoslovakia, who has lived in the US since 1950.
Read his entire profile here.  Discover Mila's many books on Amazon.
Thank you for your support – We appreciate you more than you know!
We know that you could spend hours, days, weeks and months finding some of this information yourselves – but at this website, we curate the best of what we find for you and place it easily and conveniently into one place. Please take a moment today to recognize our efforts and make a donation towards the operational costs of this site – your support keeps the site alive and keeps us searching for the best of our heritage to bring to you.


Remember, we rely solely on your donations to keep the project going.
Thank you in advance!
If you have not already subscribed to get TresBohemes.com delivered to your inbox, please use the form below now so you never miss another post.