Josef Kočí (Koci) was born on July 16, 1880 in Brno and died in 1961. He was a painter, printmaker, graphic artist and illustrator. His ancestral roots can be traced to Milivice na Volyňsku, today known as Milejovice. The little village is located in the district of Strakonice, in the Southern Bohemian Region. As of 2006, there were 62 residents.
This is the only photograph we could locate of the artist. It's from September 1941 and he is on summer spa holiday at Bělovsi u Náchodu. The photograph shows Josef Kočí speaking to the head Doctor of the spa, MUDr. Vladimír Hönle.
He created beautiful artworks as you can see…
His introduction to art came during his apprenticeship at a private graphic school (Krajíčková) in Pilsen where he followed the footsteps of his brother  František Kočí.
Between 1896 and 1902, he studied at the Academy of Fine Arts in Prague under Professor Ženíšek and Professor H. Schwaiger. There, he formed figural paintings, portraits, and began specializing in industrial themes including locomotives and train stations. He displayed a penchant locomotives and bustle station. During this industrial period, he also created motives of life in the mines and in factories.
He held an honorary degree after studies in Italy and the USA, where he began to work on illustrations.
He also painted numerous historical paintings.
He created numerous illustrative posters with historical scenes for educational departments – the teaching of history, the natural sciences and natural history.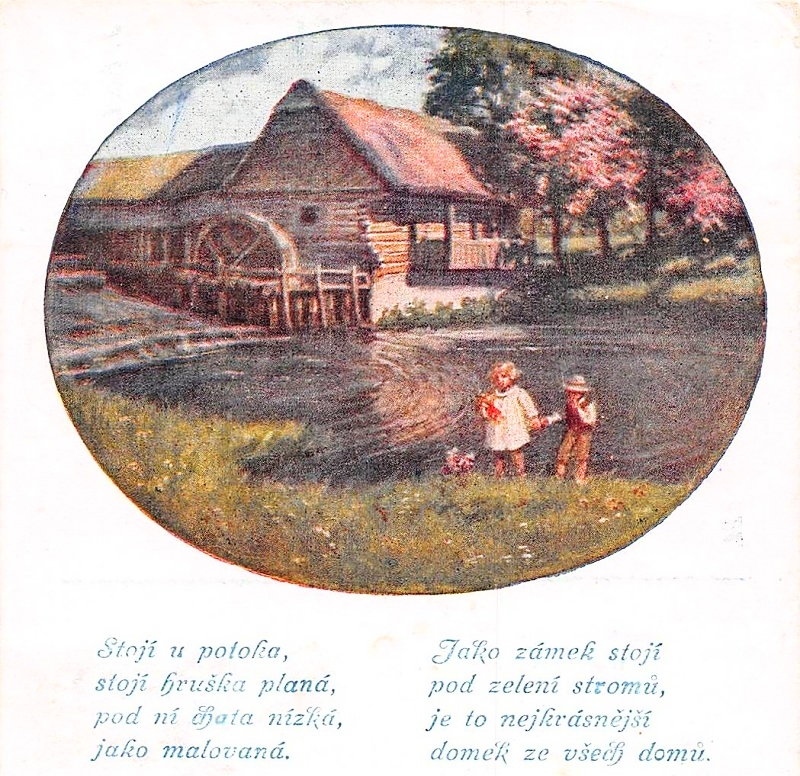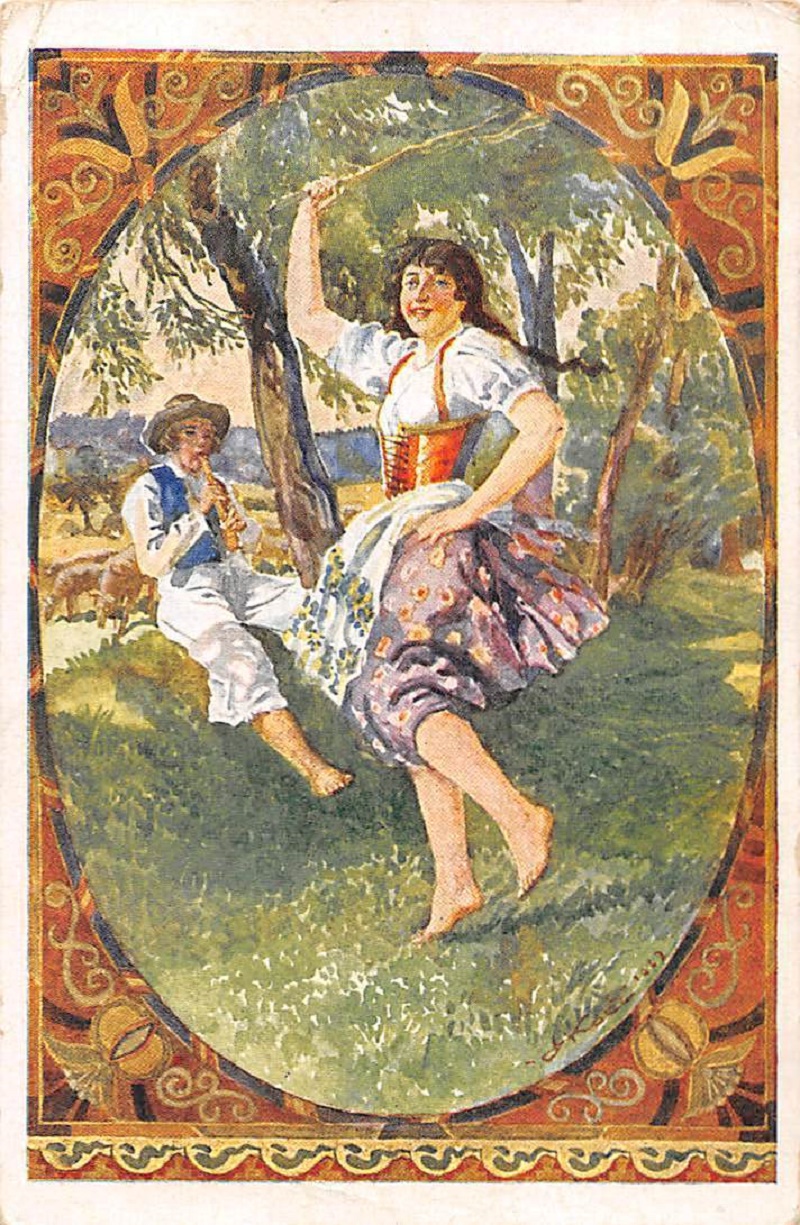 In the thirties and forties he worked for Škoda Works and was implemental in suggesting the color design of their steam locomotives. He suggested, for example, the design of famous express train locomotives 498.0 and 498.1 Albatros.
In his later years, Josef devoted himself to creating works with an agricultural theme and focused on the ordinary and day to day activities of real people. Perhaps we see him returning to his own roots, where his lifelong love of South Bohemia, the Hussite history and respect for farm work first began in his little village.
His works were exhibited regularly in Prague and Brno.
Note: We realize the name of the artist is Josef Kočí, but to show up in Google search results, we have to use Josef Koci. We feel it's more important that his work is seen and hope this clarification will suffice for both our Czech and English speaking friends.  
If you have not already subscribed to get TresBohemes.com delivered to your inbox, please use the form below now so you never miss another post.
---
Remember, we rely solely on your donations to keep the project going.
Become a friend and get our lovely Czech postcard pack.