Café Mozart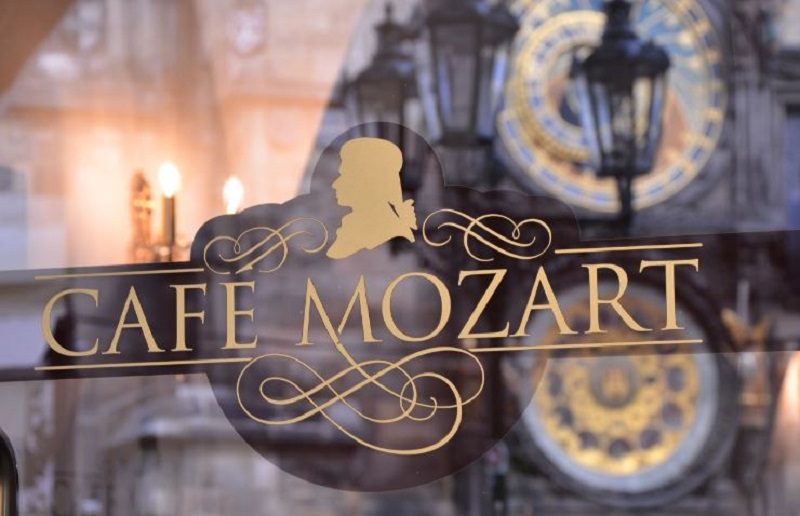 What makes this café and patisserie most special is its view of the Orloj, or as most people know it, the Astronomical Clock.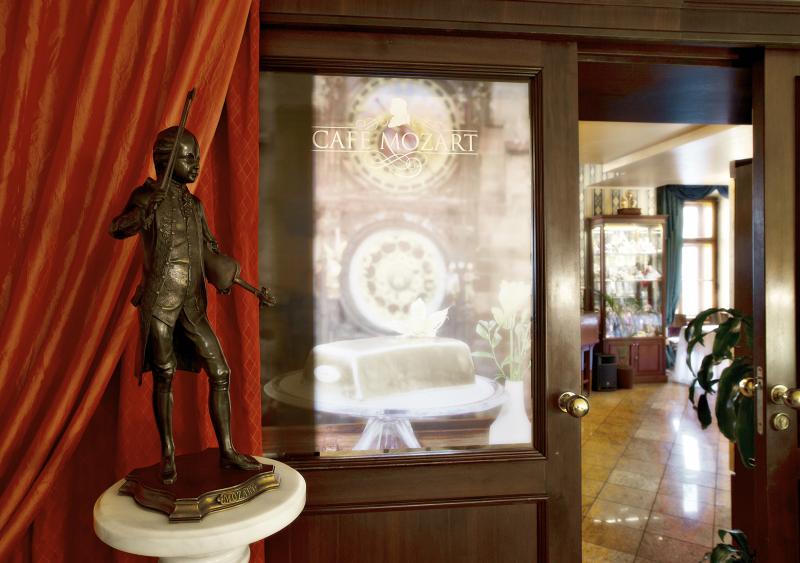 It also has an exhibition of Meissen porcelain throughout.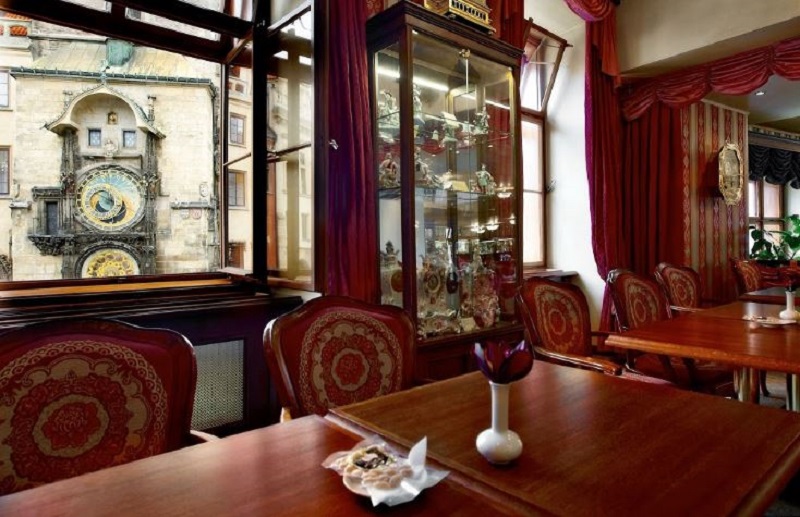 Café Mozart offers a romantic environment for a coffee and a cake when visiting Old Towne Square and has the loveliest views.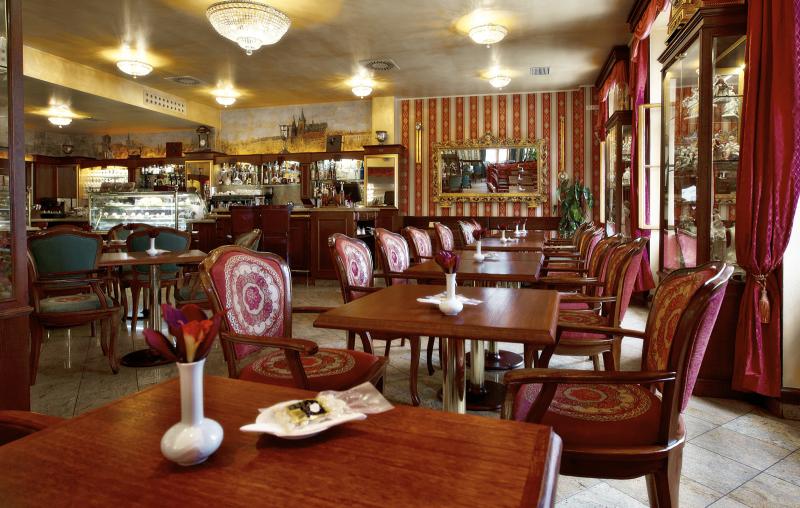 It's a beautiful place to stop and enjoy a delicious cake and coffee.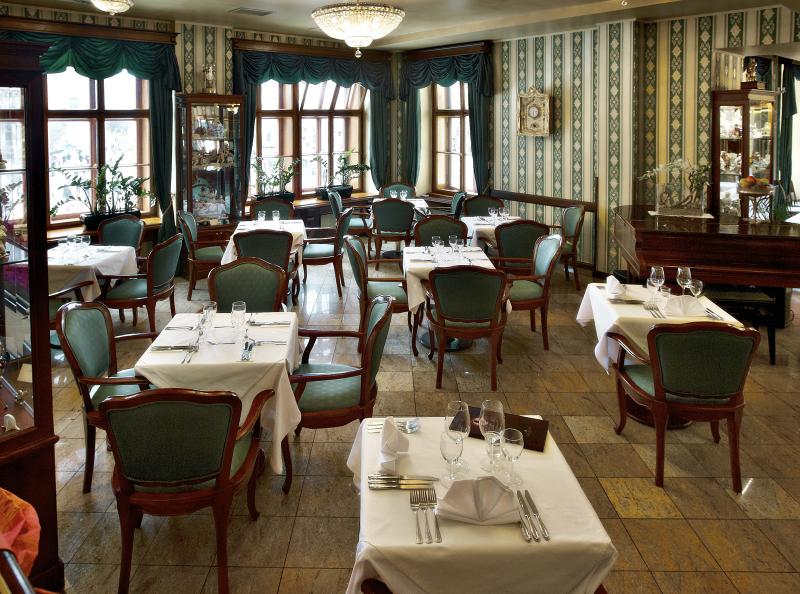 They also create complete cakes to purchase.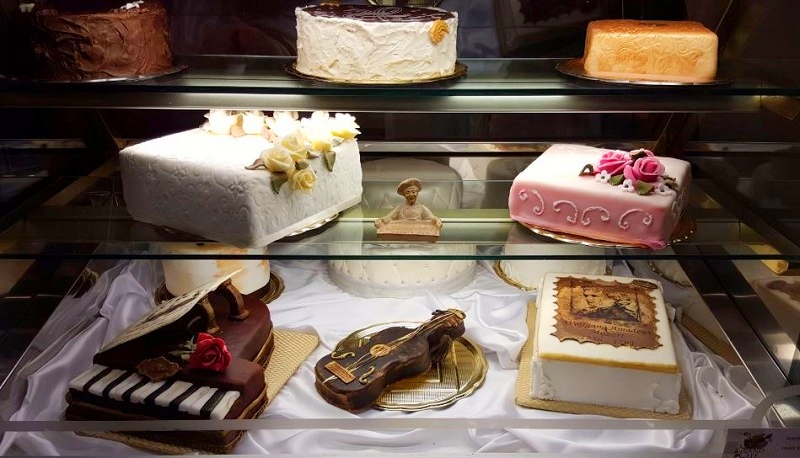 Each time we go… it's difficult to decide.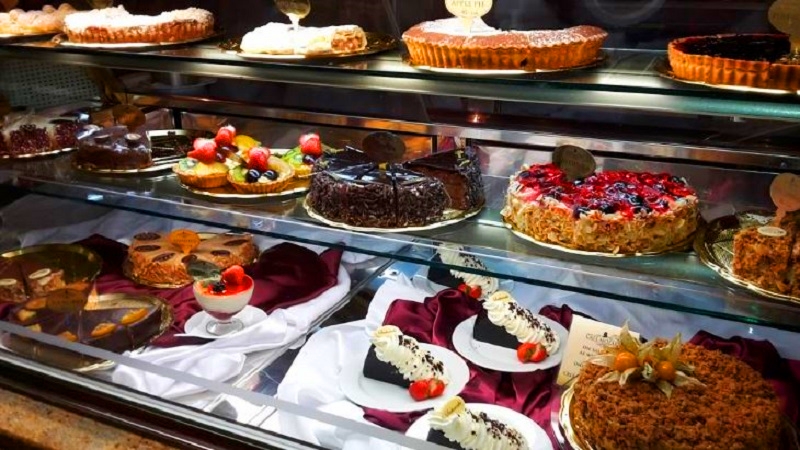 I guess we'll just have to keep coming back to sample them all!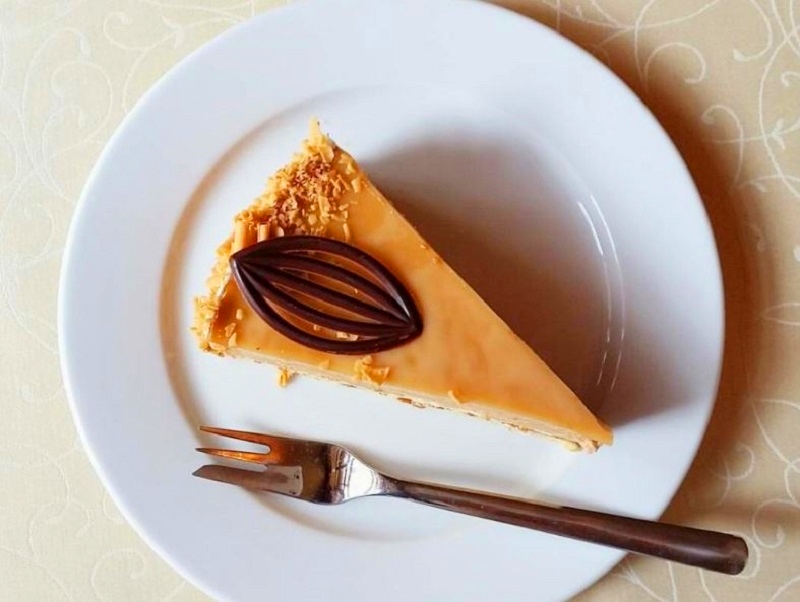 We believe that the cafés are an integral part of Prague's history, charm and culture and we always make sure to include them on every Ten Days in Prague tour that we offer. We do this because as you walk through the town, you immediately feel a connection to a much longer history. How can you not?
Walking on ancient cobblestone streets, over bridges built 700 years ago and past buildings even older. To sit in the afternoon and have a nice cup of coffee and a delicious sweet provides just enough caffeine and sugar to re-charge you for more walking, wandering, exploring and adventures.
If you have not already subscribed to get TresBohemes.com delivered to your inbox, please use the form below now so you never miss another post.
---
Remember, we rely solely on your donations to keep the project going.
Become a friend and get our lovely Czech postcard pack.