St. Patrick's Day in Prague is celebrated for the entire weekend in Prague. This is because every year, more and more expats & locals are loving and supporting the traditional celebrations that make up St. Patrick's day. Now there aren't a lot of Irish people in Prague, and St. Patrick's Day really has nothing to do with Czech's, but Czechs love a good party and partying in green for St. Patty's is something to warm up the chilly weather.
First off, make sure to look to the hill when walking around Prague. As with other notable structures around the world celebrating this holiday, the Petřín Viewing Tower, also known as the Little Eiffel Tower, will be lit in green on the holiday.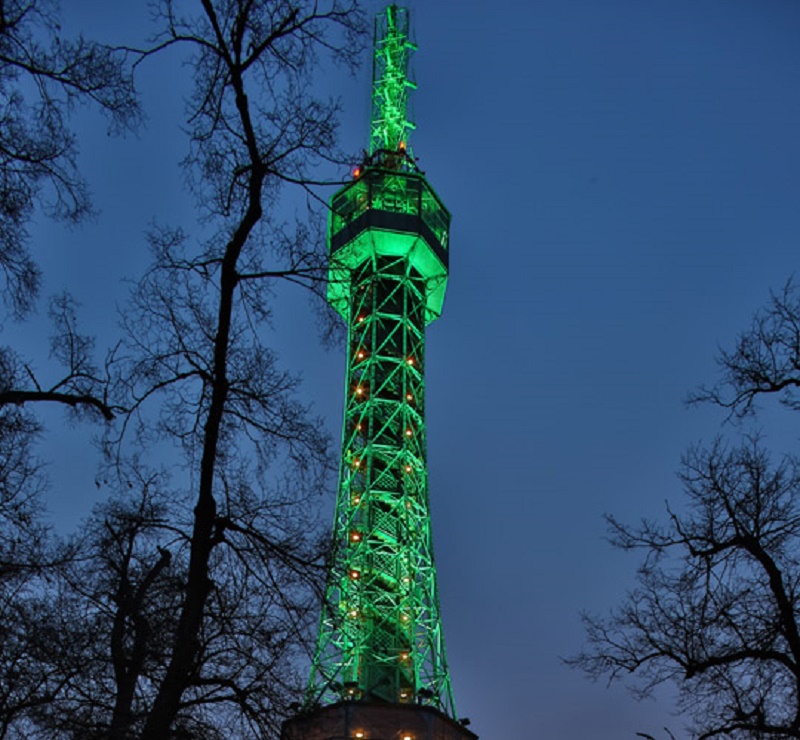 Last year, it was lit by the Irish Ambassador in Prague, Alison Kelly. This year, you'll be able to take your 'green photo' through the 18th.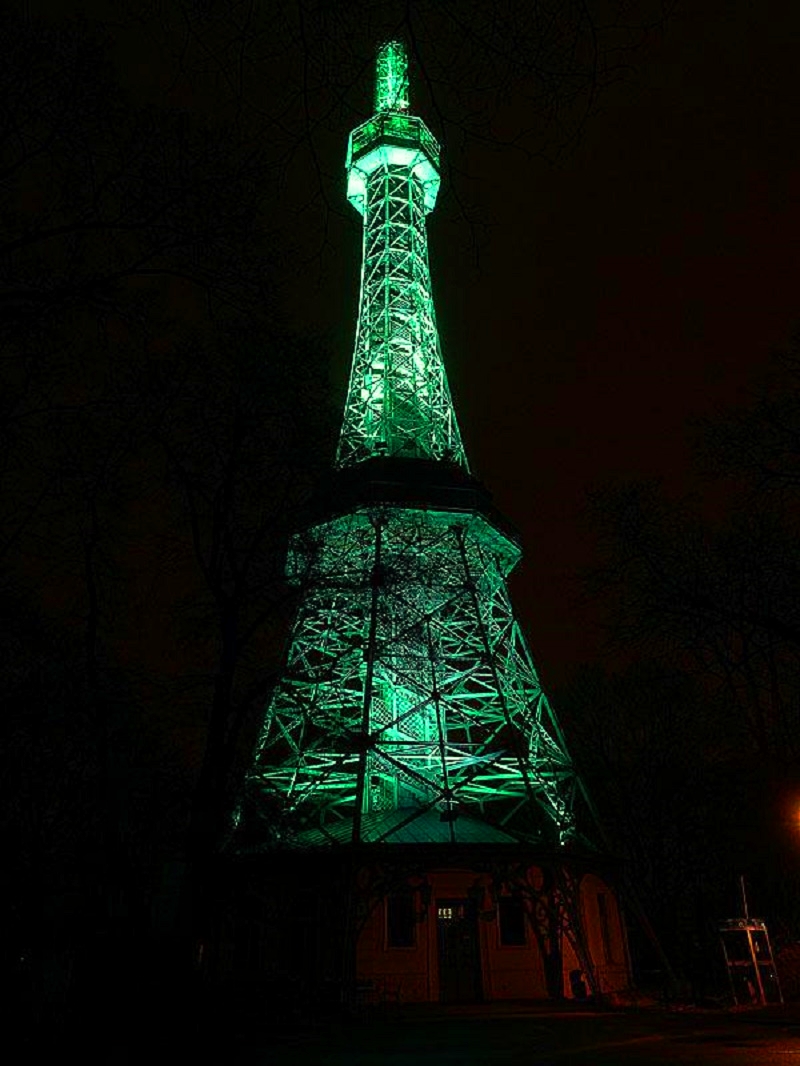 Photo: Czech Prague Out
Then, you'll surely want to step into an Irish pub for some green beer and fortunately, there are several Irish pubs in Prague. Off the top of our heads, we can recommend the following:
The James Joyce Irish Pub
On the 5th of November 1993 at 17:59 hrs., the first pint of draught Guinness poured in the Czech Republic, was poured at the James Joyce, Prague's first and oldest Irish Pub. Since that fateful day, many famous faces have sat beside the pubs fire, including Václav Havel, Jiri Stránský, Rostislav Osička, Nad'a Konvalinková, Ivan Klíma, Hynek Bocan, Bob Geldof, Denis Hopper, Liam Neeson, John Hurt, Richard Harris, Sean Bean, Jason Fleming, Elijah Wood, and the list goes on.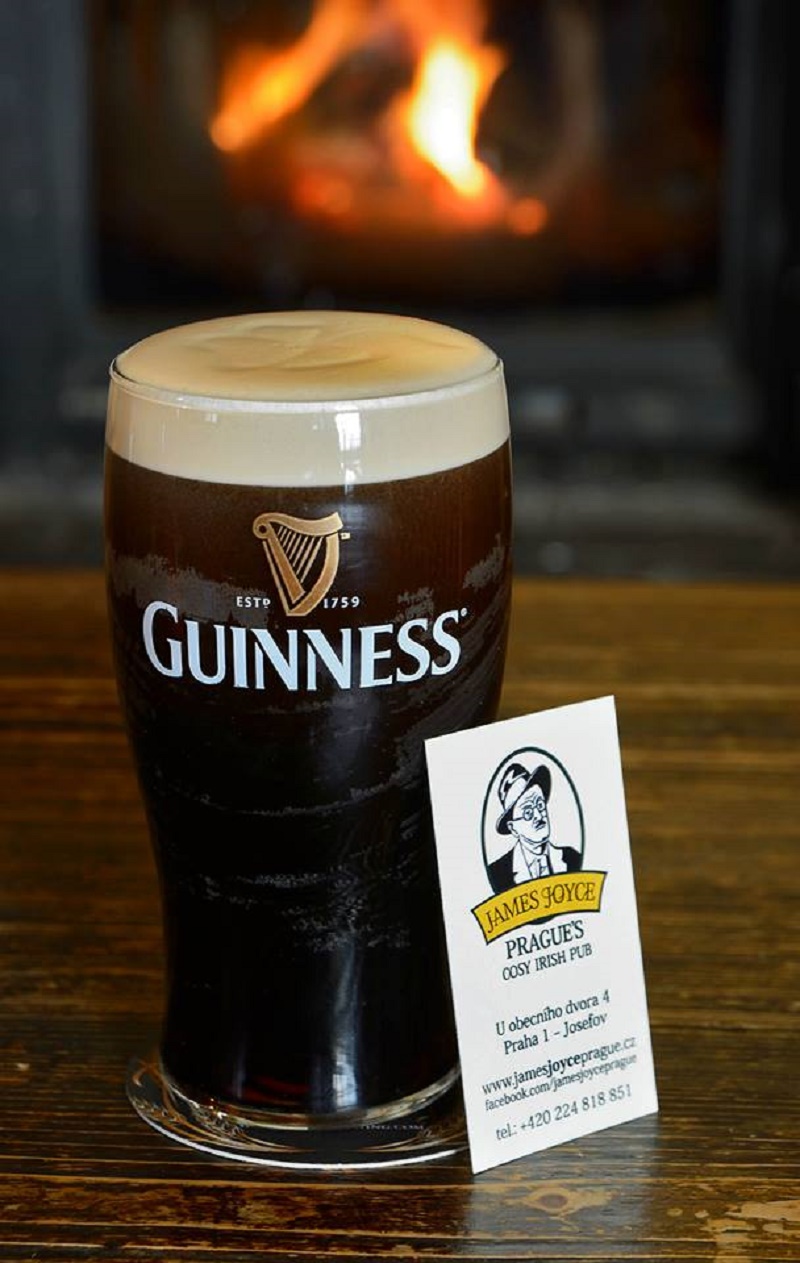 The James Joyce is listed as one of the top ten Irish pubs in the world – out of approximately 7,000!
The James Joyce Irish Pub is located at U obecního dvora 4 – Josefov.
Caffrey's Irish Bar in Prague
Caffrey's has great drinks and are acclaimed for their food which has been reviewed as rivaling the best restaurants. Theirs is a must have English or Irish breakfast because they import their ingredients. Visit Frank and Declan and enjoy great Irish beer, a fun celebration and heck, you may even want to stay for breakfast!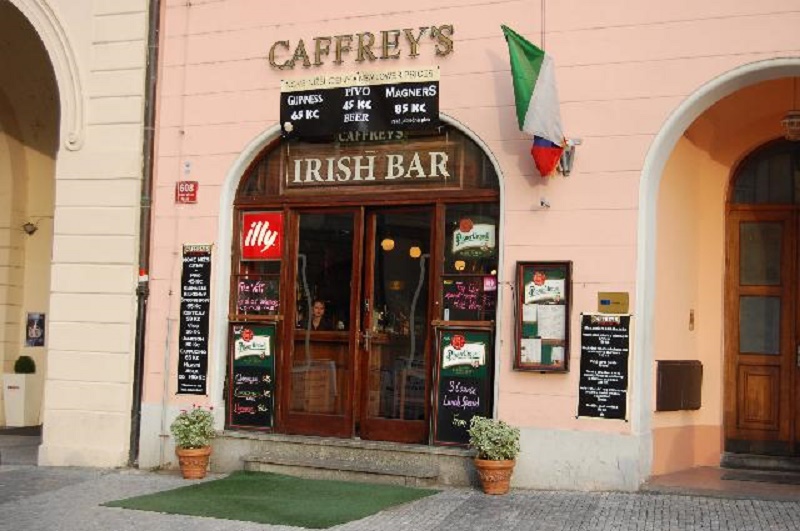 Caffrey's Irish Bar is located at Staromestske Namesti 10, Prague 1.
J.J. Murphy's Irish Pub
A quintessential piece of Ireland
Located in the very heart of Mala Strana, owner D. Irwin from Dublin has brought a quintessential piece of Ireland to Prague. Here is where you can get excellent Irish fare as well as traditional good craic.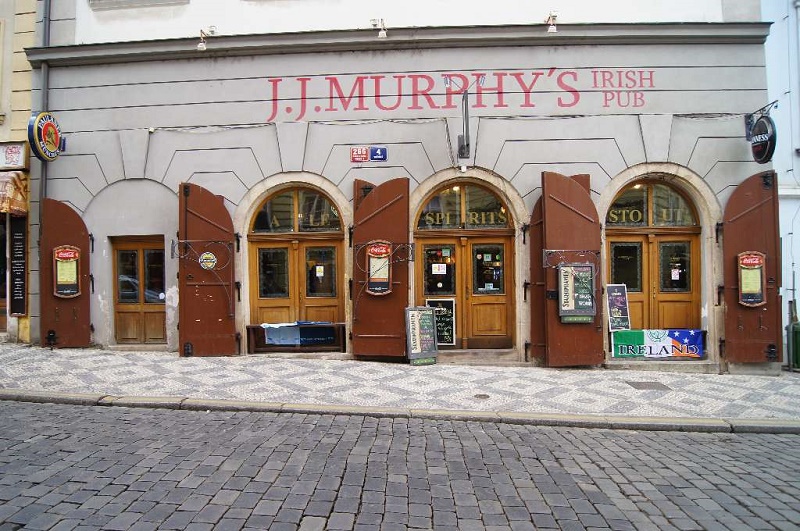 J.J. Murphy's Irish Pub is located at Tržiště 4, 110 00 Praha 1.
The Dubliner Irish Pub
The Dubliner Irish Pub is a party place for the younger crowds. Often times they have topless waitress days and it's many large TVs make it a favorite for watching sports. It get's a bit crazy at times so if that is the party you are looking for, this is the place.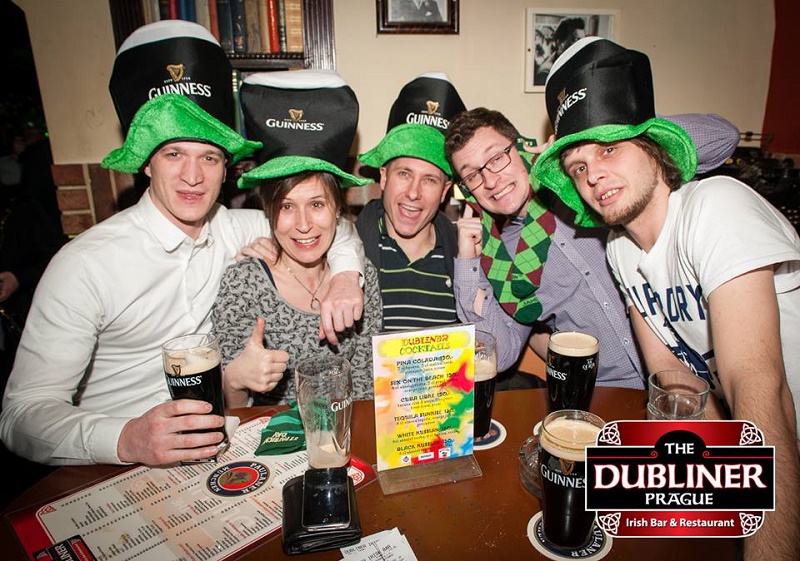 The Dubliner Irish Pub is located at Tyn 1, Ungelt, Prague.
Rocky O'Reilly's Irish Pub
Rocky O'Reilly's has established itself as one of Prague's best Irish pubs since opening in 2001. They are known for their warm Irish welcome for all their guests and the Guinness is great.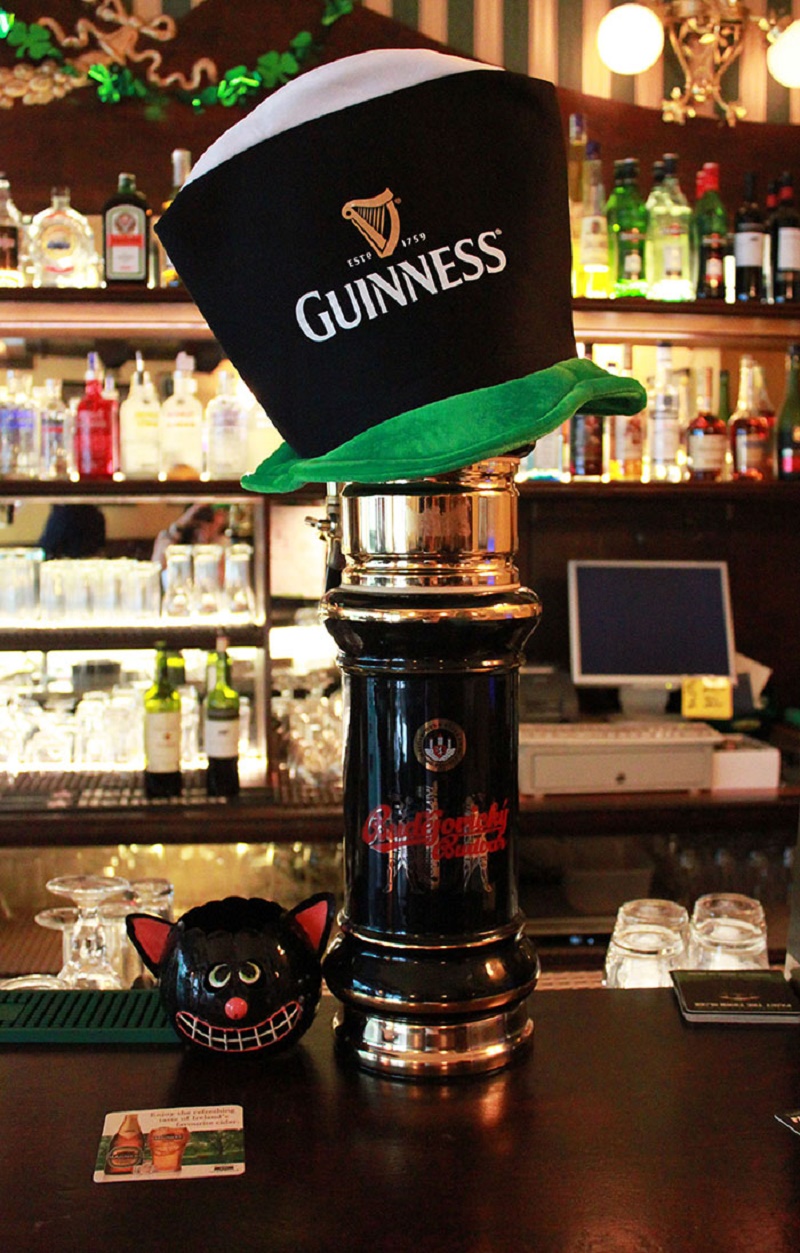 Rocky O'Reilly's Irish Pub is located at Štěpánská 620/32, Nové Město, Praha 1.
Of course, most Czech pubs will also be serving green beer and the entire weekend will be filled with all sorts of partygoers and those celebrating.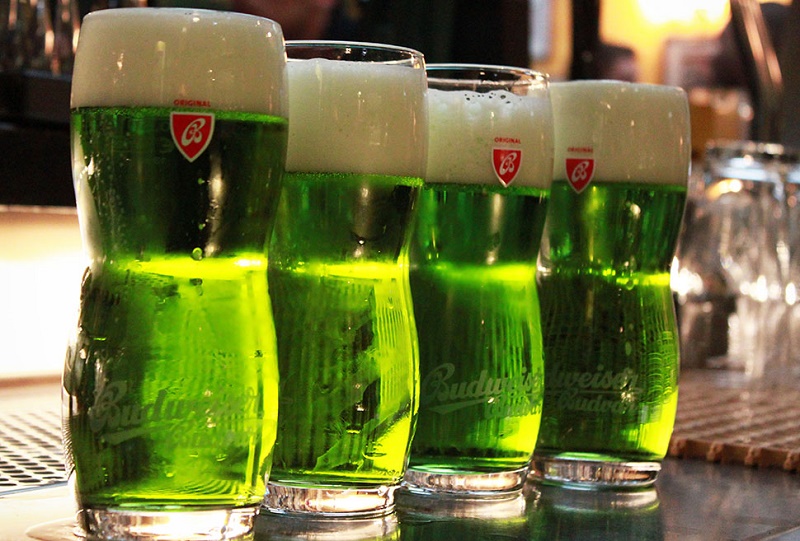 Most nightclubs and discotheques will also be having green themed parties.
Just make sure to drink responsibly and stay safe.
Cheers! Na Zdravi and Sláinte!
If you have not already subscribed to get TresBohemes.com delivered to your inbox, please use the form below now so you never miss another post.
---
Remember, we rely solely on your donations to keep the project going.
Become a friend and get our lovely Czech postcard pack.