If you are an avid traveler, or you just enjoy getting the locals view when visiting a city, then you have probably heard of, or maybe even stayed at an AirBnB. We love AirBnB and enjoy the special spaces people create. We're also AirBnB hosts as well, and we do rent out our spare room because we enjoy visitors from all around the world and we're fortunate to live in a place many people like to visit. In general, AirBnB hosts tend to be passionate about their local area and happily offer suggestions of restaurants and attractions especially for those who love to travel like a local – like us!
Today we're sharing a monthly rental in Prague. It is a beautiful fully furnished one bedroom, one WC (water closet or bathroom) apartment that has all of the typical Bohemian features found in the homes (apartments or flats) around Prague. It features gorgeous high ceilings, and big double windows that have beautiful city views.
Located smack dab in the middle of Prague, the apartment is walking distance to both the Charles Bridge and Old Town Square. In fact, everything in the city is conveniently located around you!
Not only is everything conveniently located, but if you rent this particular space, you will also get incredible views of the Prague castle.
Note: We don't know the owners, we have never stayed at this location and we are not collecting any commission or referral fee… We just saw the listing and thought it looks like a place we may stay at the next time we're in Prague!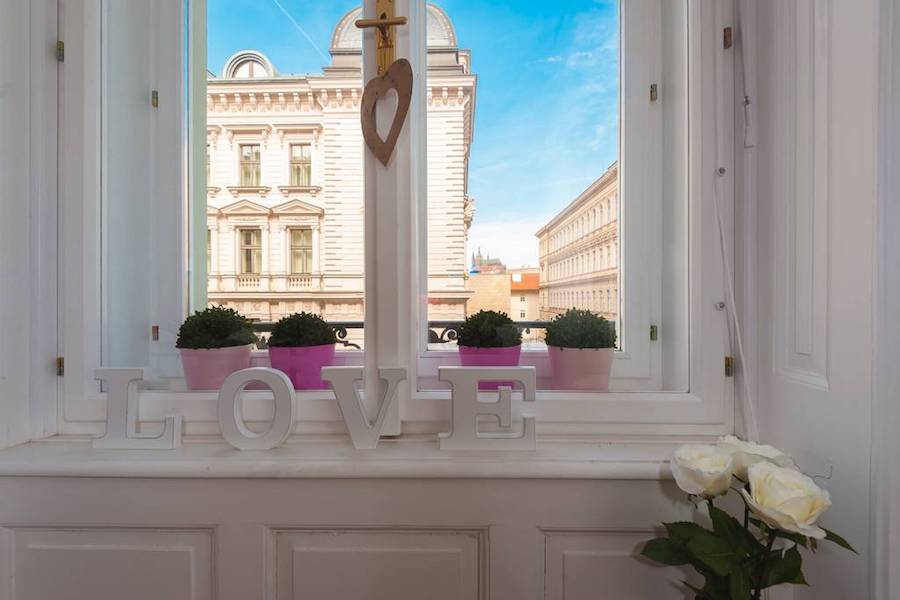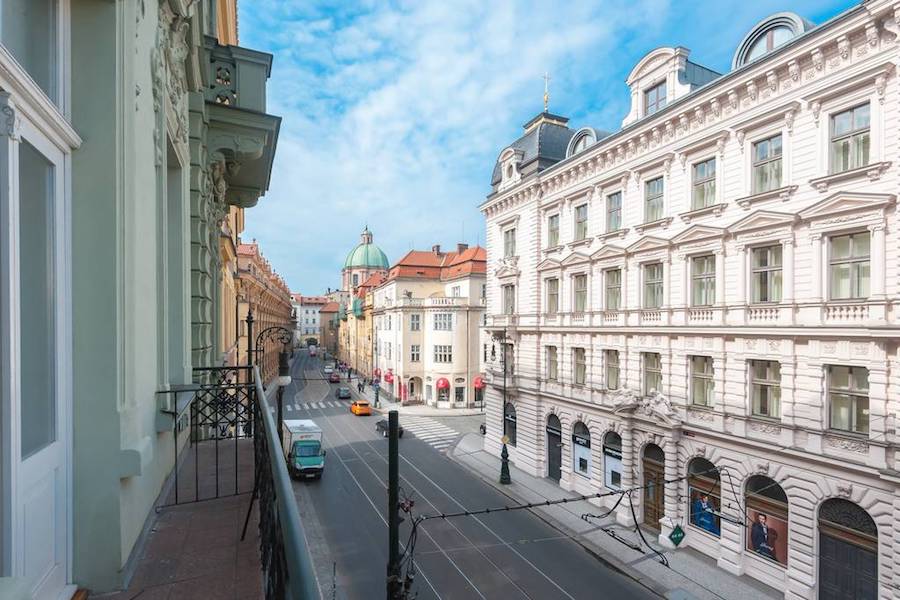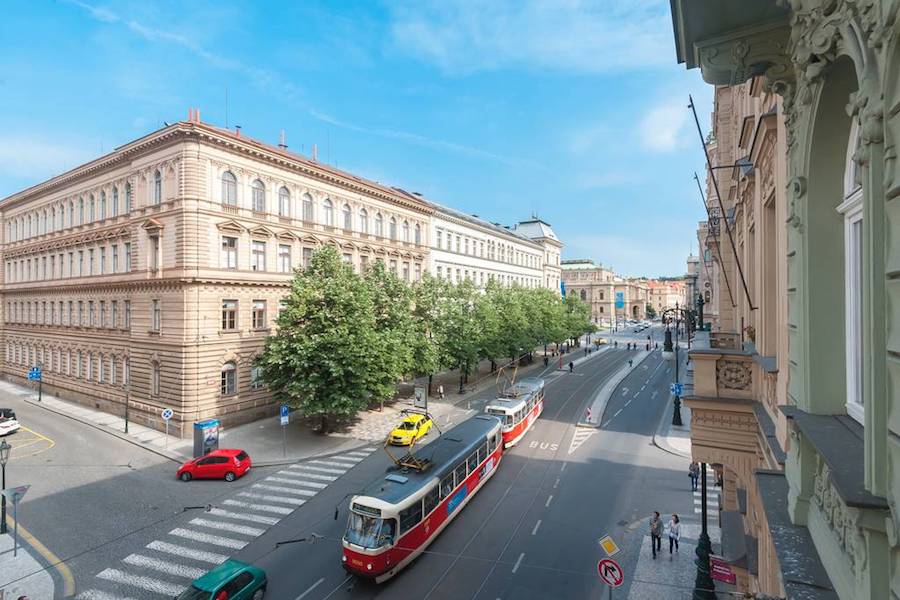 This apartment is perfect for American travelers because you get the perks and benefits of Bohemian living mixed with some American conveniences which are not normally found in Czech living spaces – amenities that we often take for granted, such as an elevator, a washer and dryer, and not only heating but air conditioning, which comes in very uhandy as the weather in the Czech Republic can go from very cold to very hot.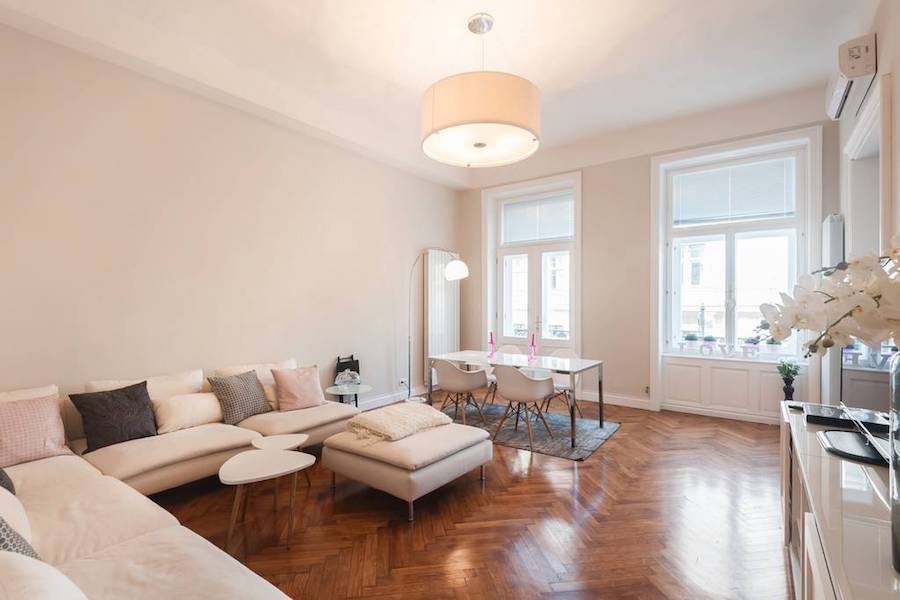 Look at those gorgeous windows letting in all of that natural light!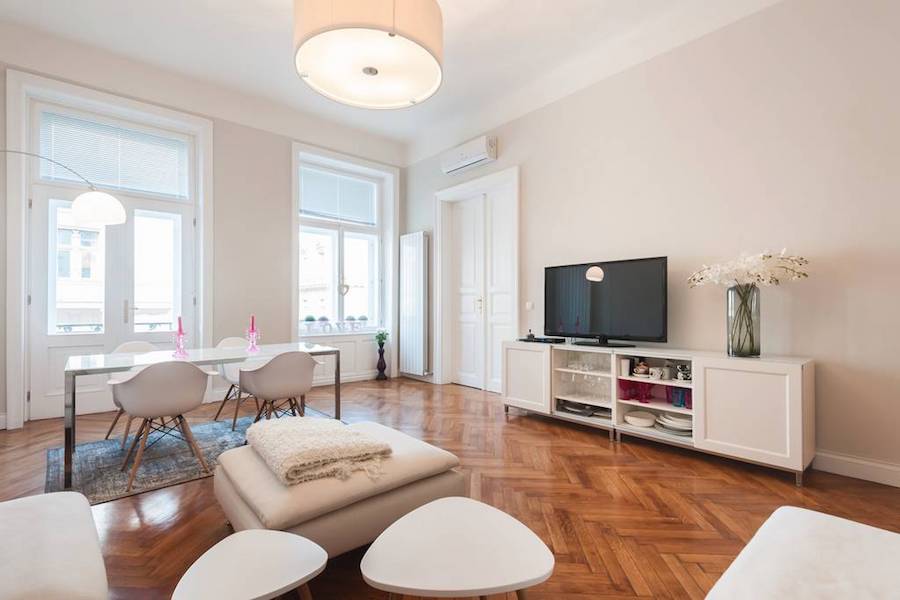 Furnishings are simple and functional. Where Americans tend to like big and bulky, Czechs seems to prefer much more streamlined and minimalist decor.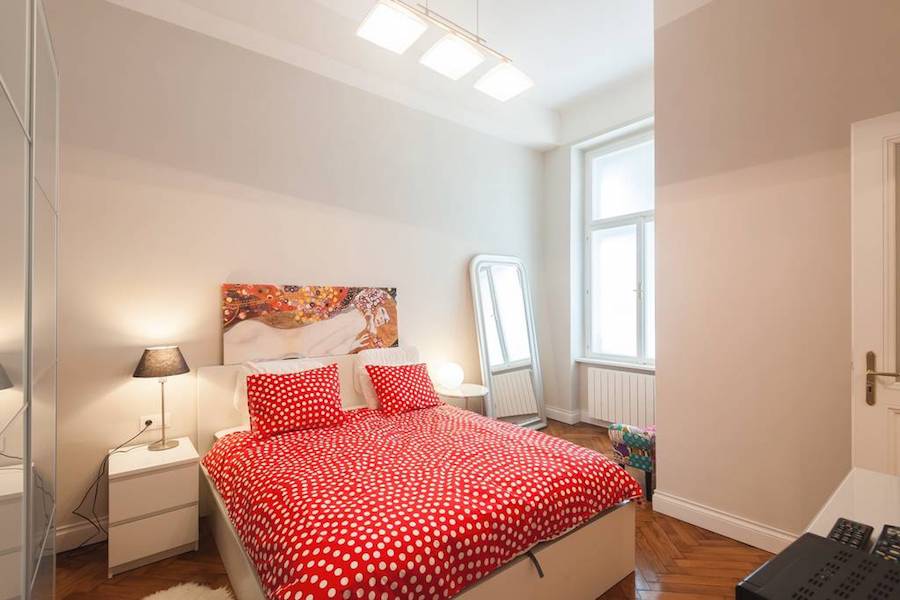 Czech kitchen spaces are modern and functional. They usually appear uncluttered even though they are the most used rooms in the home.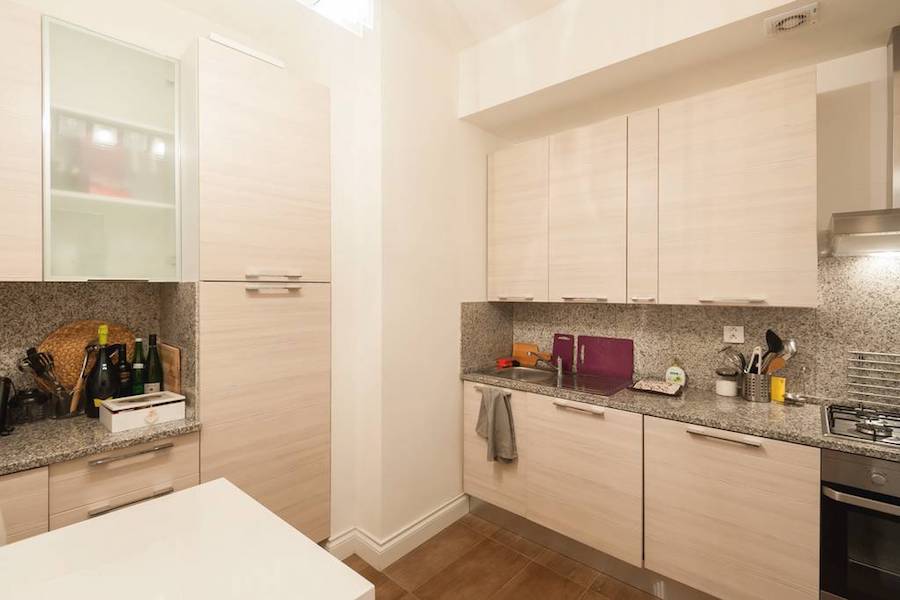 You'll even get acquainted with a bidet and that ladder-looking contraption on the wall. That is for drying and keeping warm all of your towels.
At most Czech homes you visit, you'll also see plenty of hand washed socks and undies hanging there as well.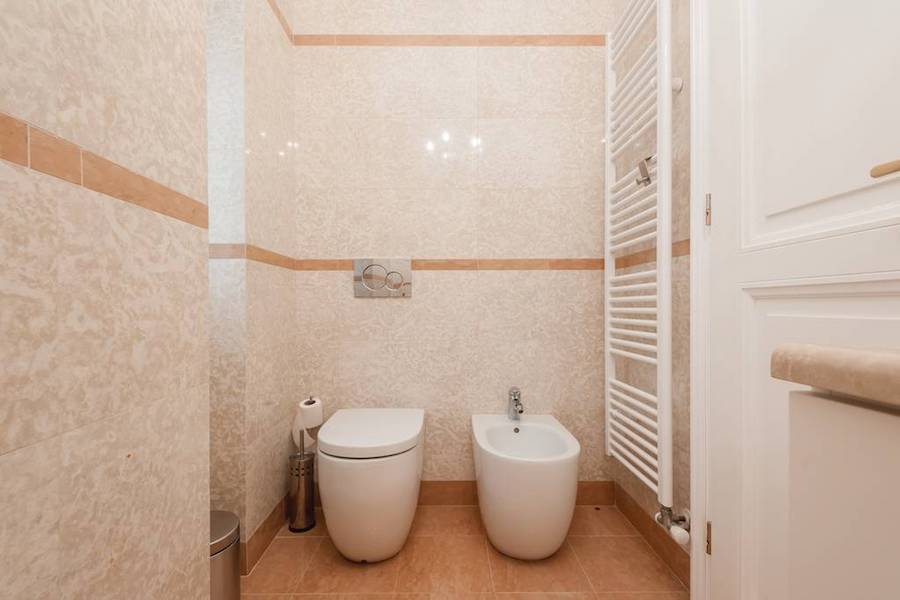 Check out the full Airbnb listing here!
If you have not already subscribed to get TresBohemes.com delivered to your inbox, please use the form below now so you never miss another post.
---
Remember, we rely solely on your donations to keep the project going.
Become a friend and get our lovely Czech postcard pack.