One funny thing we learned about Czechs when we visited Prague was the old-fashioned way that Czech people dry their clothes. Since each house we visited does have a washer, you'd think that they would have caught on to having (and using) a dryer as well. Especially in Prague, such a big city.
Yet instead of having a dryer, Czech people hang their wet clothes on a large drying rack near a heater in their home. While they hang their outerwear on these racks, they hang small and delicate pieces such as intimates and socks on the usually large towel warmer in the bathroom.
It is likely that if you show up to a Czech person's home unexpected you just might find all their clothes hanging around the house. And if you visit the bathroom… socks and underwear, here and there. No one really makes a fuss because everyone does it.
In the country, on nice sunny days people still hang their clothing outside on a clothes line and bring them in at the end of the day. There you will also see the huge feather stuffed pillows and down-filled comforters airing out.
Spending three months in the Czech Republic without a dryer in the winter was actually quite a humbling experience. You never really realize how much you love warm, soft clothing until you have worn jeans that have been hanging on a rack for a couple of days. They come off feeling stiff and cold and still damp at the seams.
That's the problem with these racks. I'm not sure how it is in the summer, but in winter when everything is damp your heavier clothes take days to dry. And it's winter – so you know that you have sweaters, sweatshirts, heavier slacks or jeans. I missed our trusty dryer and the softness of fabric softener and the smell of dryer sheets.
And speaking of dryer sheets, they not only make your clothes soft and smell nice, they stop static cling. Not only did our clothes in Prague feel hard as a rock and chilly at the seams, they stuck to us in ways they never had before and we were constantly shocking ourselves from the static.
To be fair, I am sure that some places have dryers, perhaps more modern apartments or Americanized homes. But thankfully we found a dry cleaner who offered a wash, dry and fold service in the heart of the city. We thought we had hit the jackpot! Too bad we waited until the last week we were there to investigate this prospect.
When we told our Czech friends, running to them as though a miracle occurred, they looked at us like we were crazy. Why on earth would we want to waste such money on such a ridiculous service when it's perfectly normal to dry clothes on the rack!
We went from jackpot to crackpot in less than a minute and realized that for many Czechs, if it's not broken, don't fix it. Maybe that is the reason most Czech people use the system we have just described.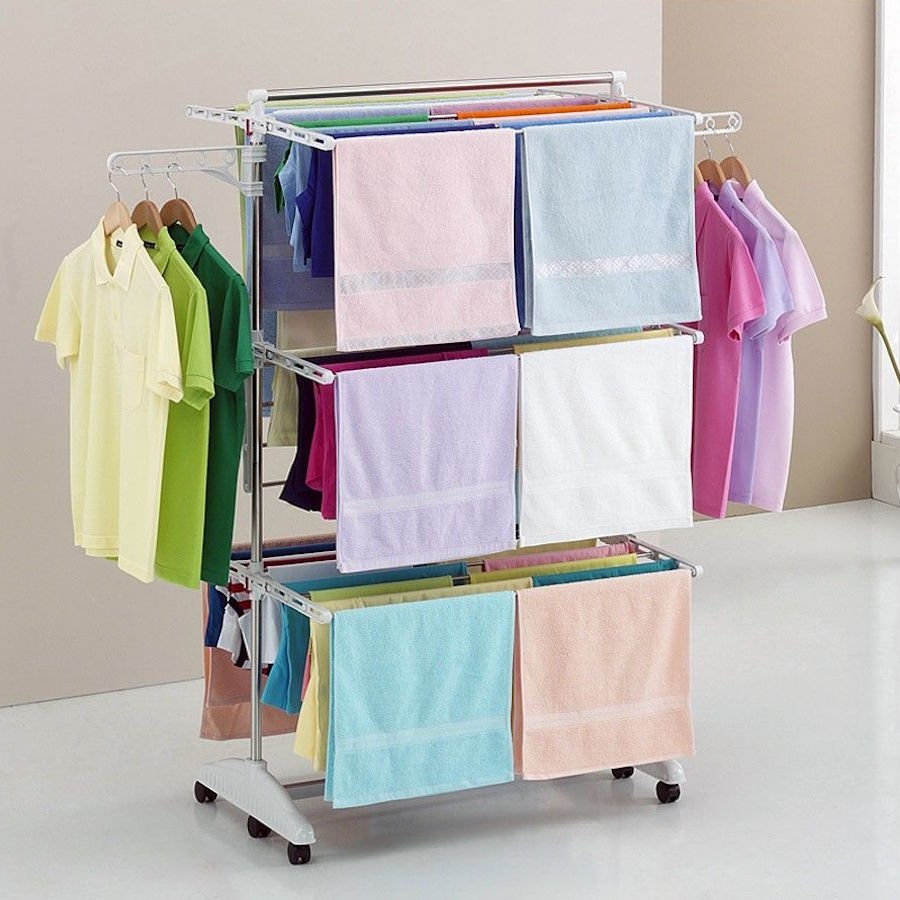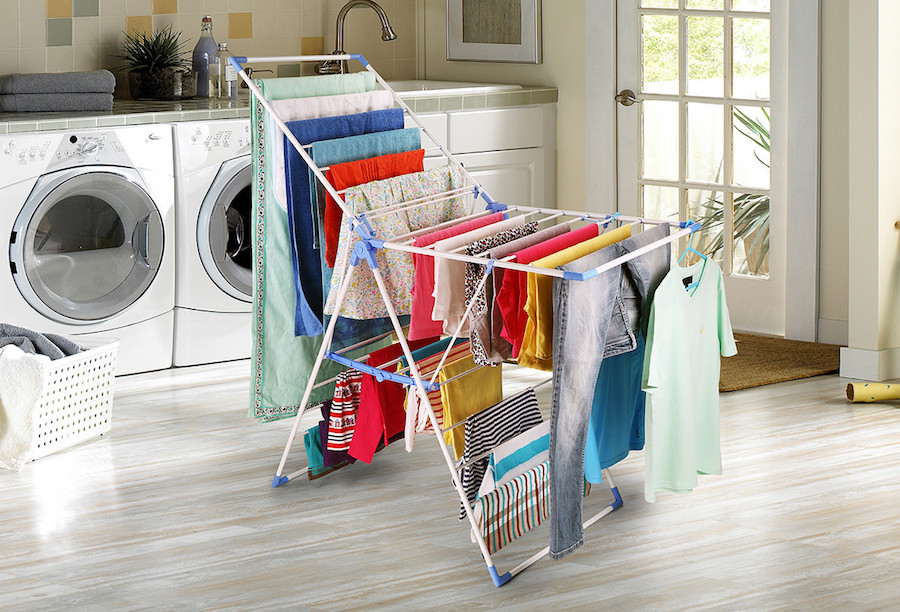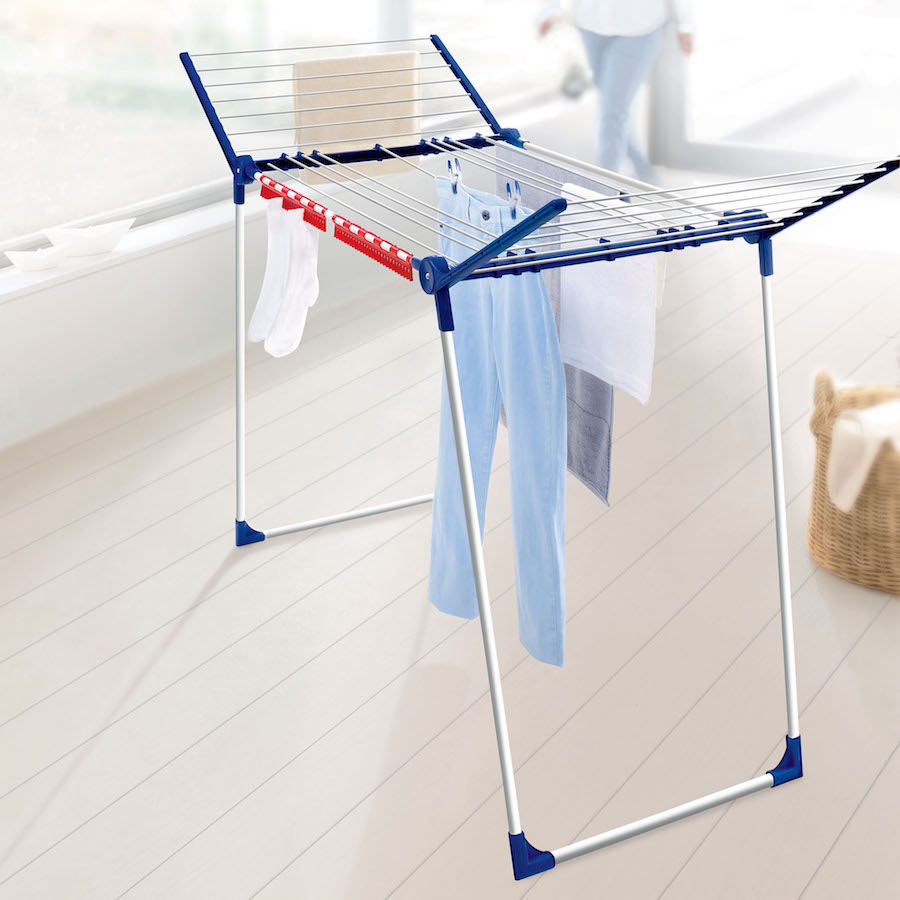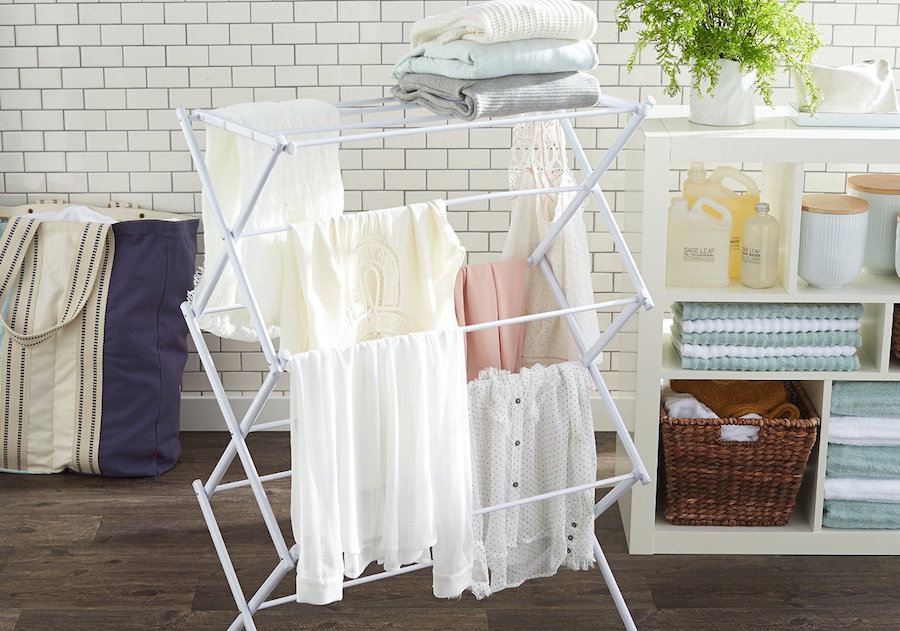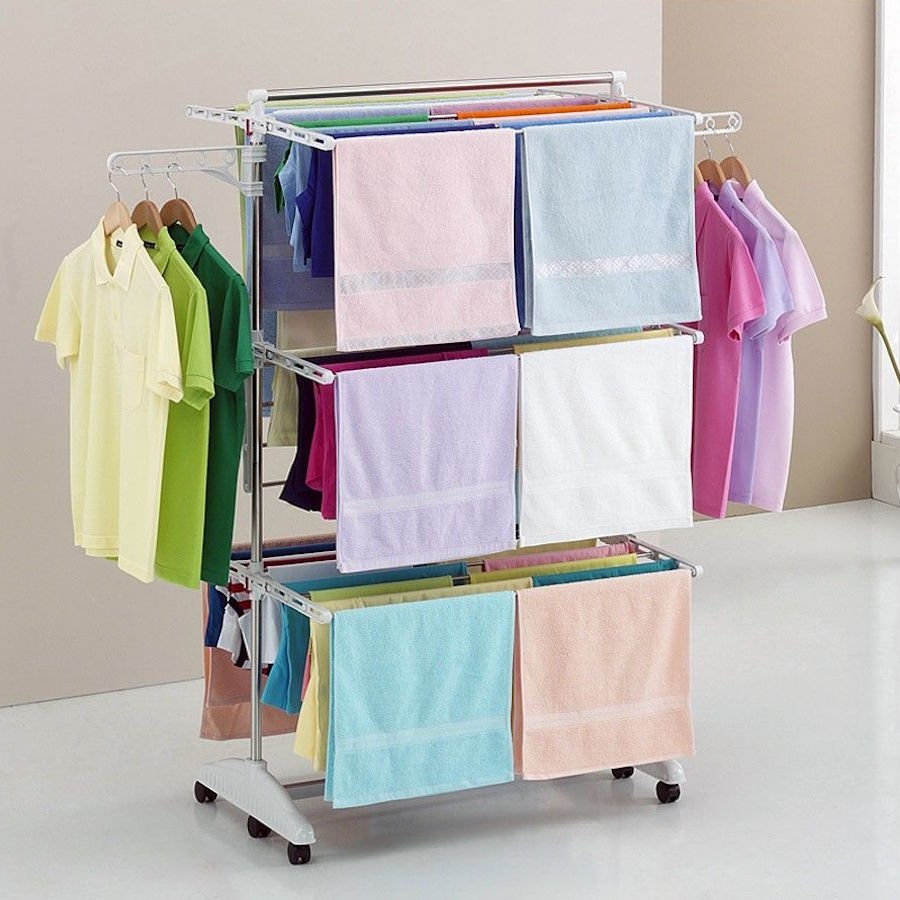 You can click here to get the real Czech drying experience!
To be fair, we now have one of these as well because we love to dry delicates, fine materials and sweaters on racks as they preserve the quality of the garments.
Okay, okay… so we are Czech, too!
Happy drying.
If you have not already subscribed to get TresBohemes.com delivered to your inbox, please use the form below now so you never miss another post.
---
Remember, we rely solely on your donations to keep the project going.
Become a friend and get our lovely Czech postcard pack.