There seems to exist a very special bond between falconers and their majestic birds. Demonstrations of falconry in the courtyards of Bohemian and Moravian castles and chateaux exist to this day. The beautiful falcon and its prey have evolved their existence together over millions of years. The falcon is adapted to hunting prey and prey has developed many ways of escaping. This leads to a fascinating view when these opposite interests battle with each other.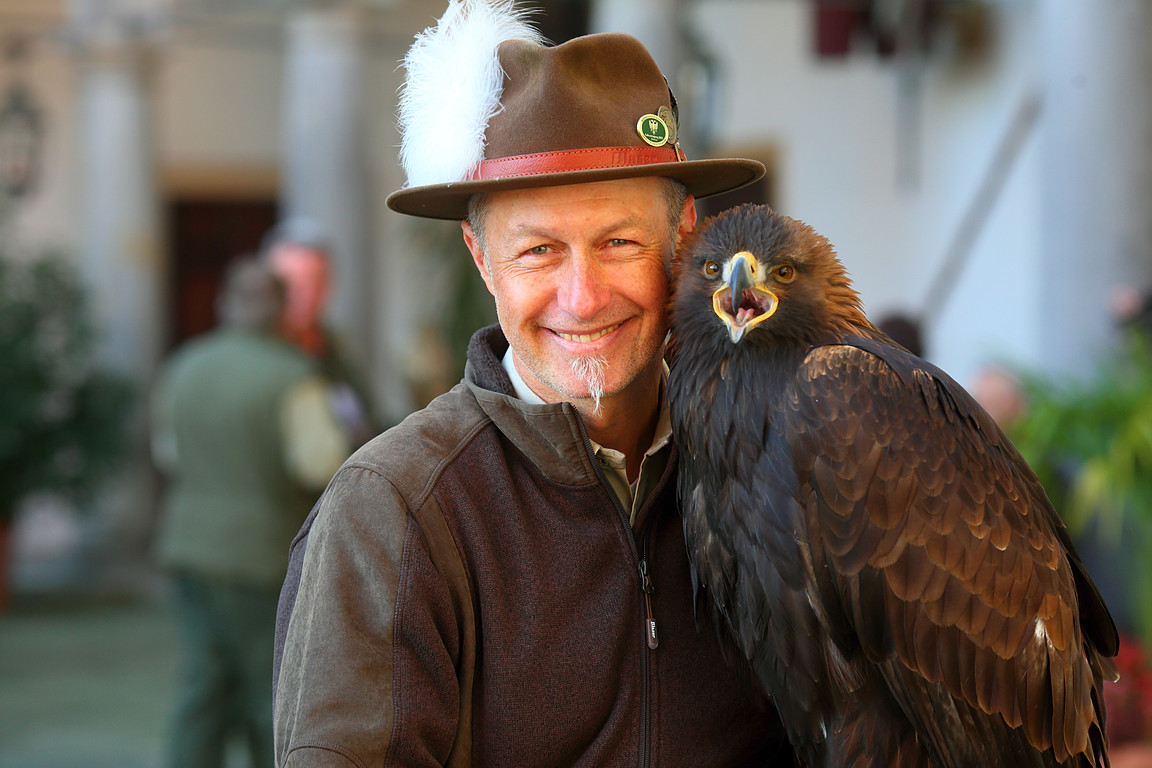 The practice of falconry is found in more than sixty-five countries, and is not singular to any of them. It has been in practice along the various migration routes naturally used by falcons for thousands of years. Falconry in the Bohemian and Moravian lands dates back to the 9th century, with the greatest development during the Middle Ages.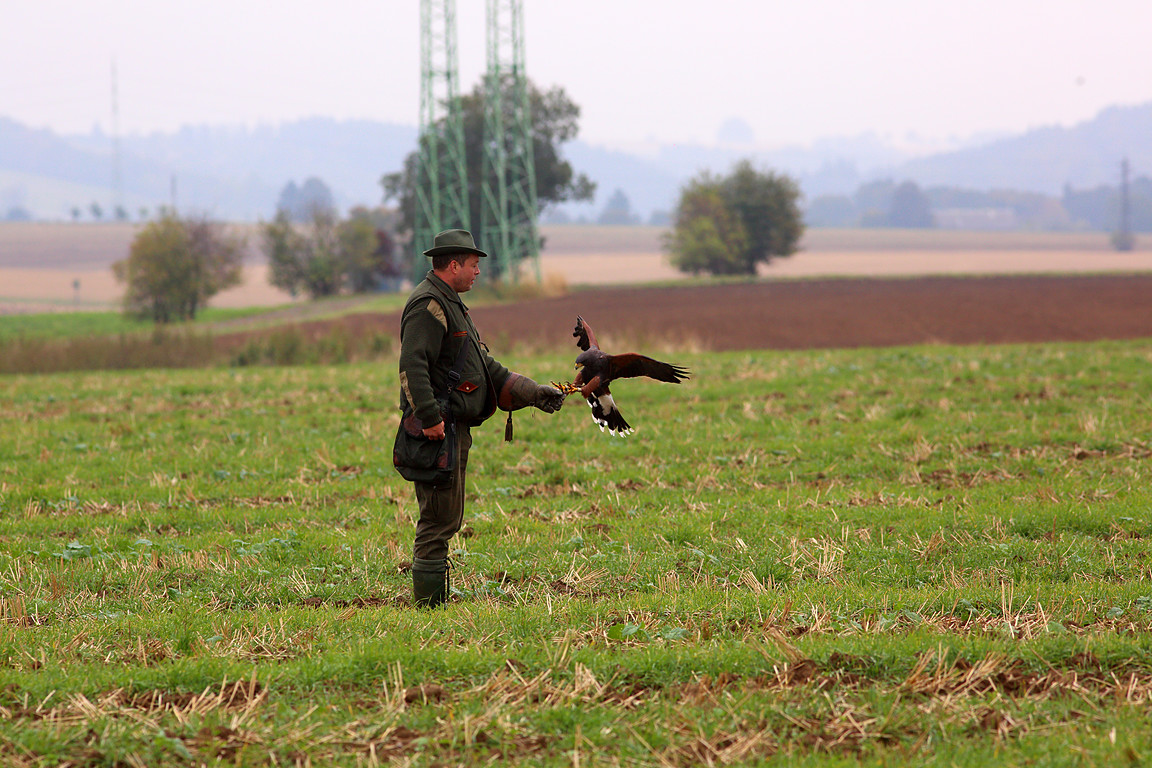 Although its popularity has declined and then increased again, the mystical spirit and romance of the mysterious art has been preserved to this day. Falconry is officially considered a living human heritage and is still actively preserved and practiced in the Czech Republic.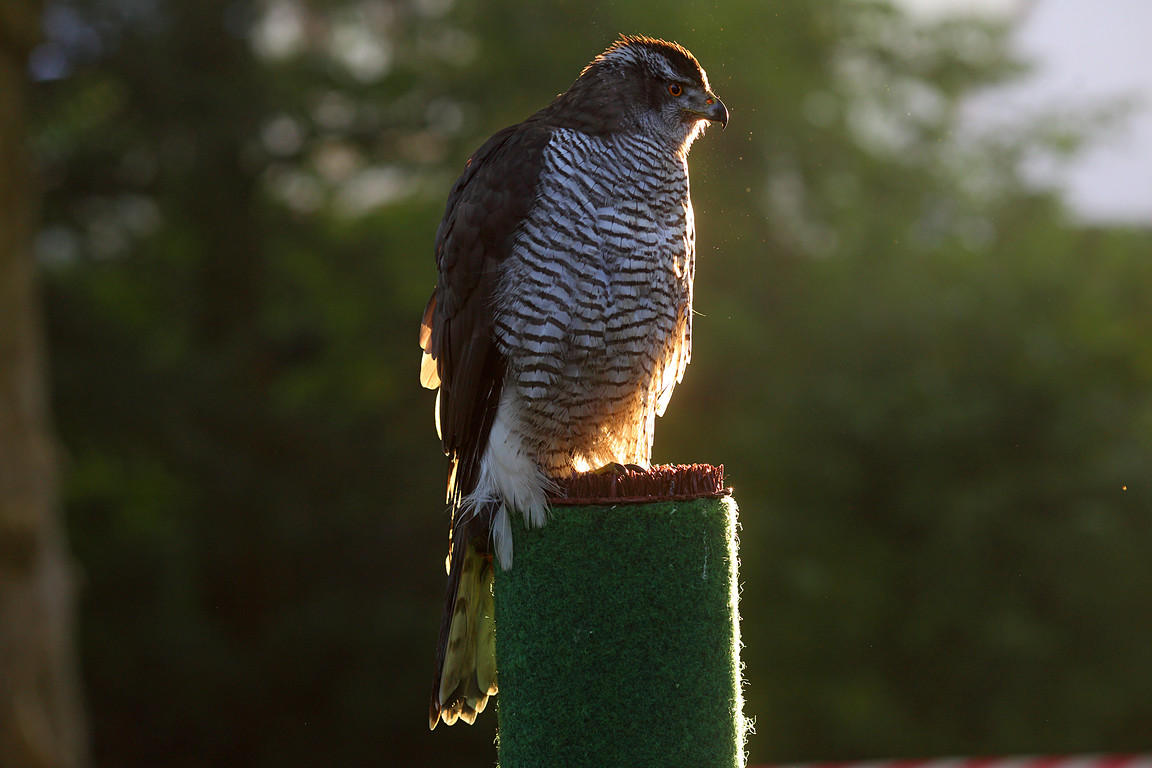 Falconry is one of the oldest relationships between man and predator, which has lasted for more than 4,000 years. Evidence suggests that the art of falconry may have begun in Mesopotamia, with the earliest accounts dating to approximately 2,000 BC.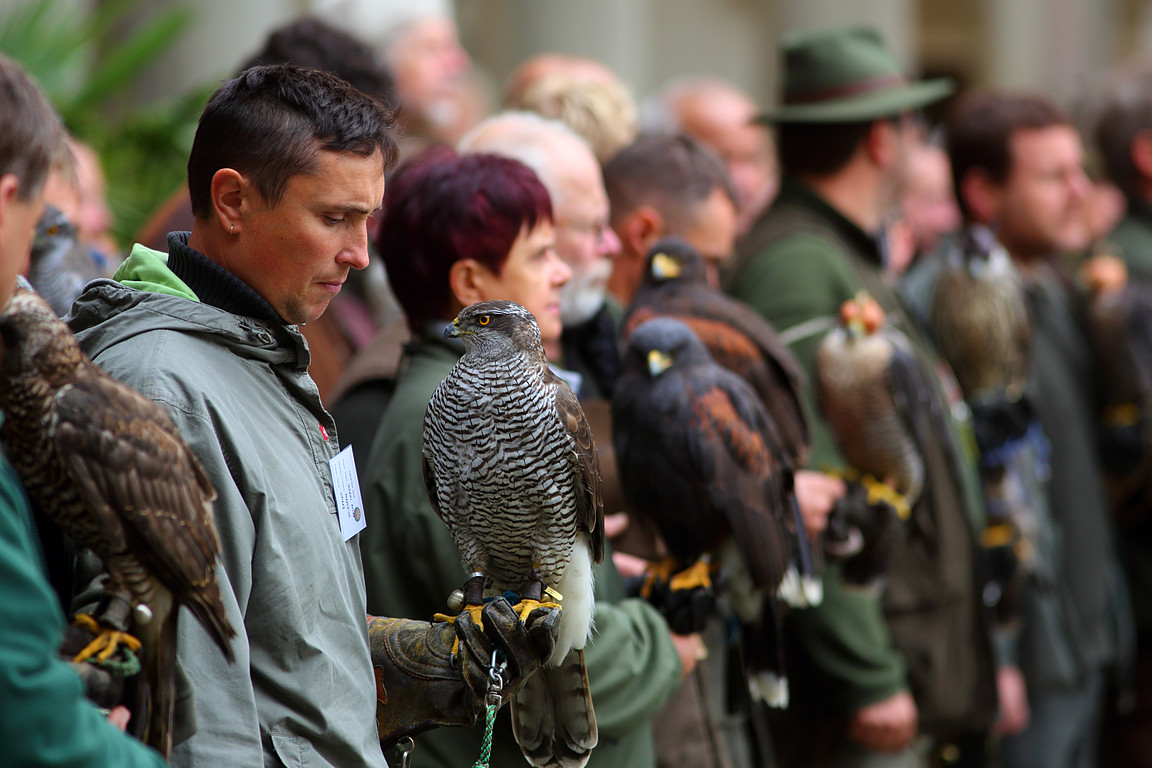 More recent discoveries date it back even further, to 722–705 BC. Falconry is the traditional activity of hunting using trained birds of prey in a natural environment.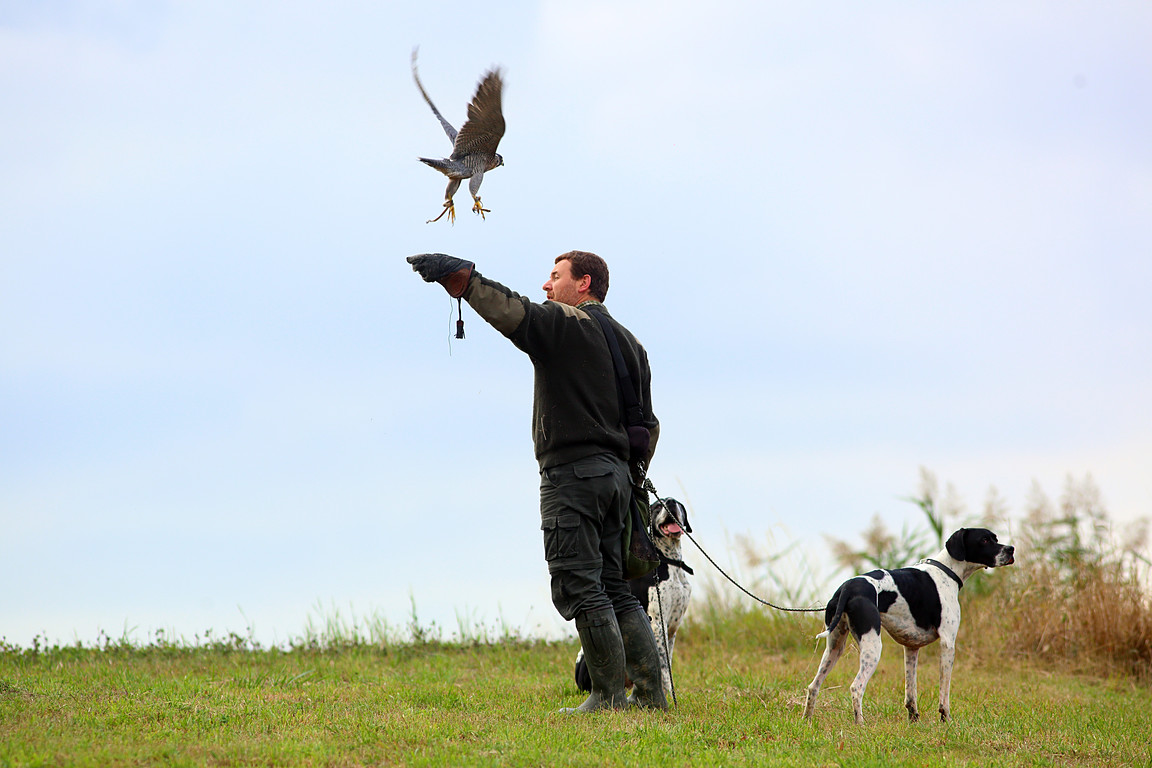 In 1967, the Czechoslovak Hunting Association established the Club of Falconers, to preserve falconry traditions in the country, as well as to continue development of the rearing and training of birds of prey and hunting with them.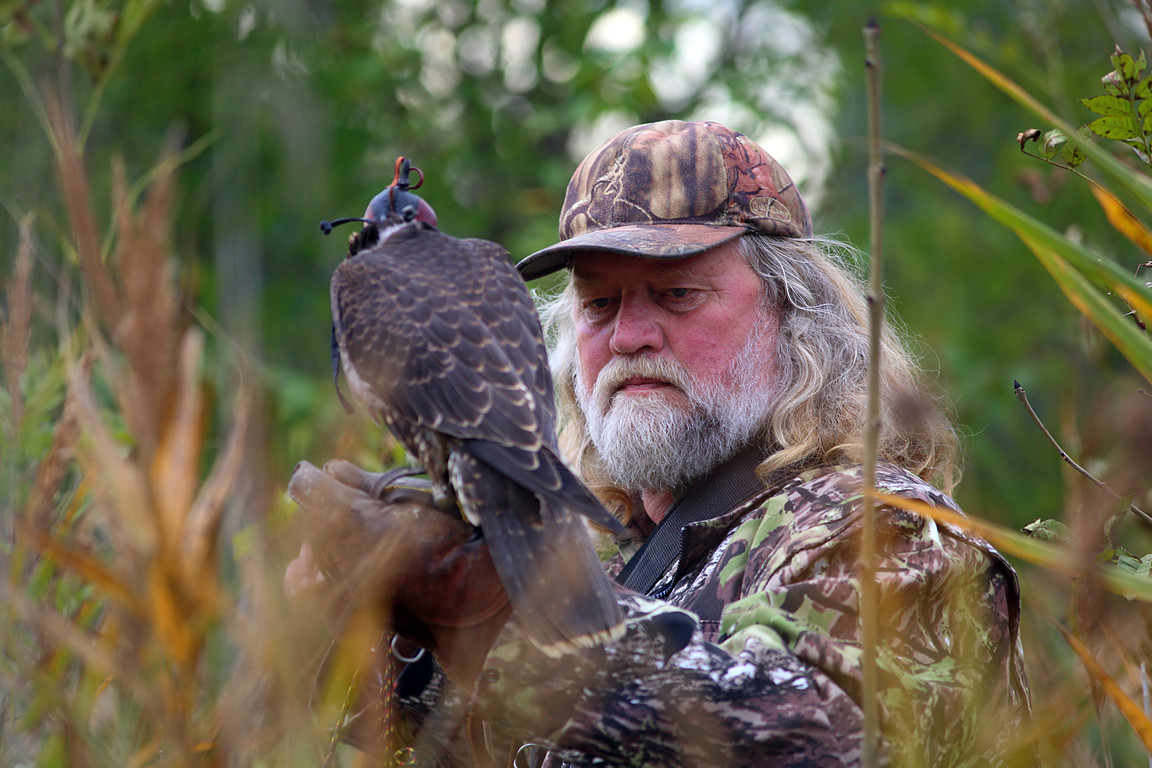 Once a year, the most prestigious meeting of the Club of Falconers takes place, the annual international meeting in Opočno under the Orlické mountains. Every year falconers come not only from the Czech Republic and neighboring countries, but also from Croatia, Belgium, England, America, Turkey, United Arab Emirates, Belgium, France, Republic of Korea, Mongolia, Morocco, Qatar, Saudi Arabia, Spain, the Syrian Arab Republic as well as Hong Kong and numerous others.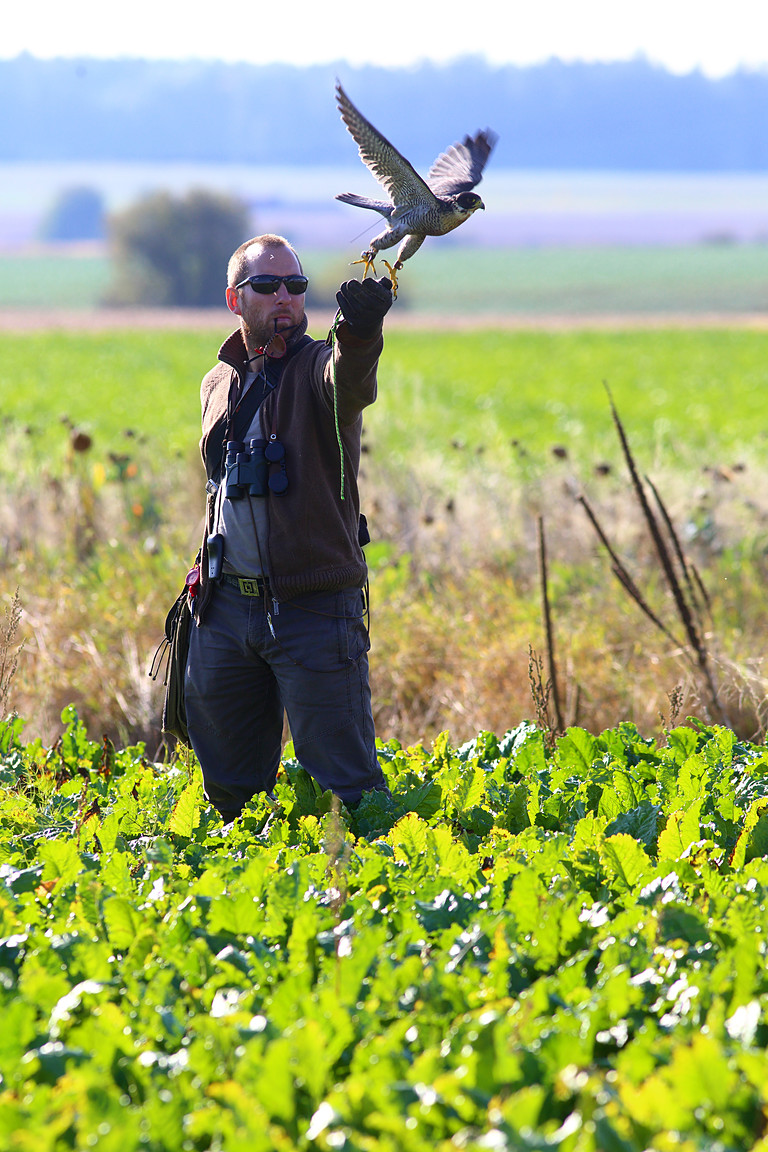 Each morning the falconers gather and are divided into groups. Then they go hunting. Larger eagles and hawks hunt for European hares, while smaller falcons hunt for pheasants. Eagle females are the largest birds and often hunt deer game.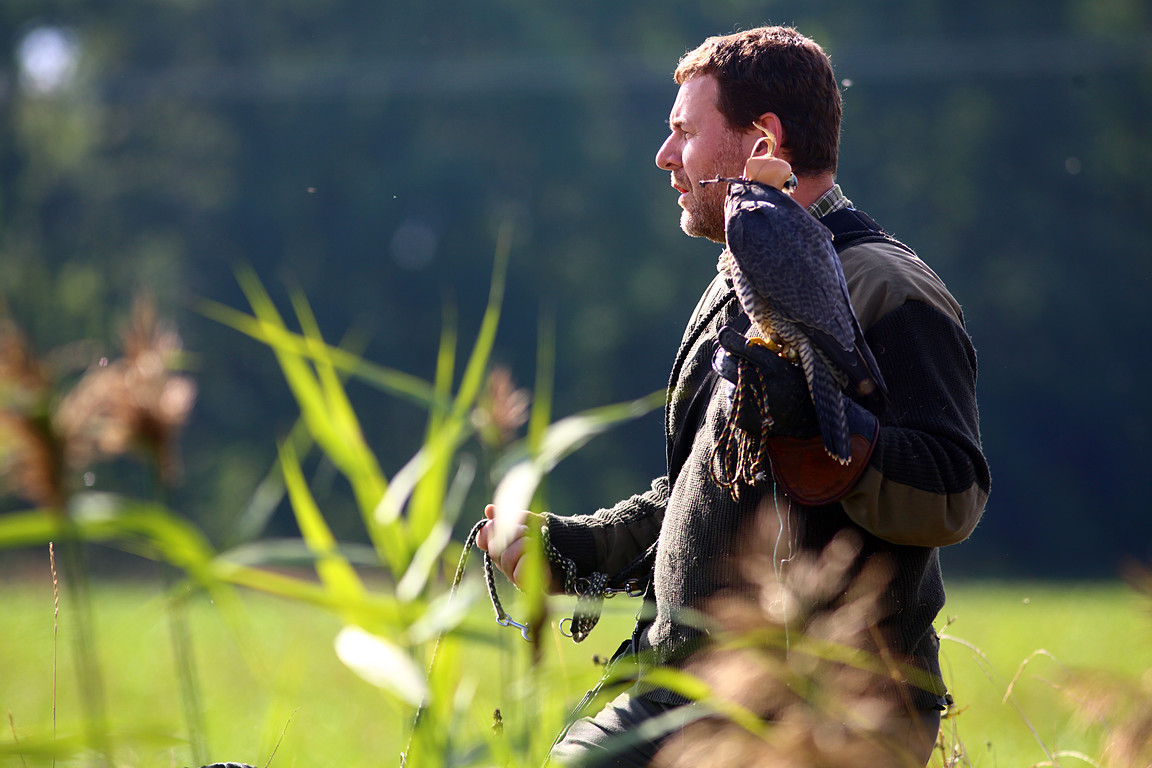 When the bird captures the game, it proudly sits on the prey and waits for the falconer. The biggest reward is when it can eat directly from the prey.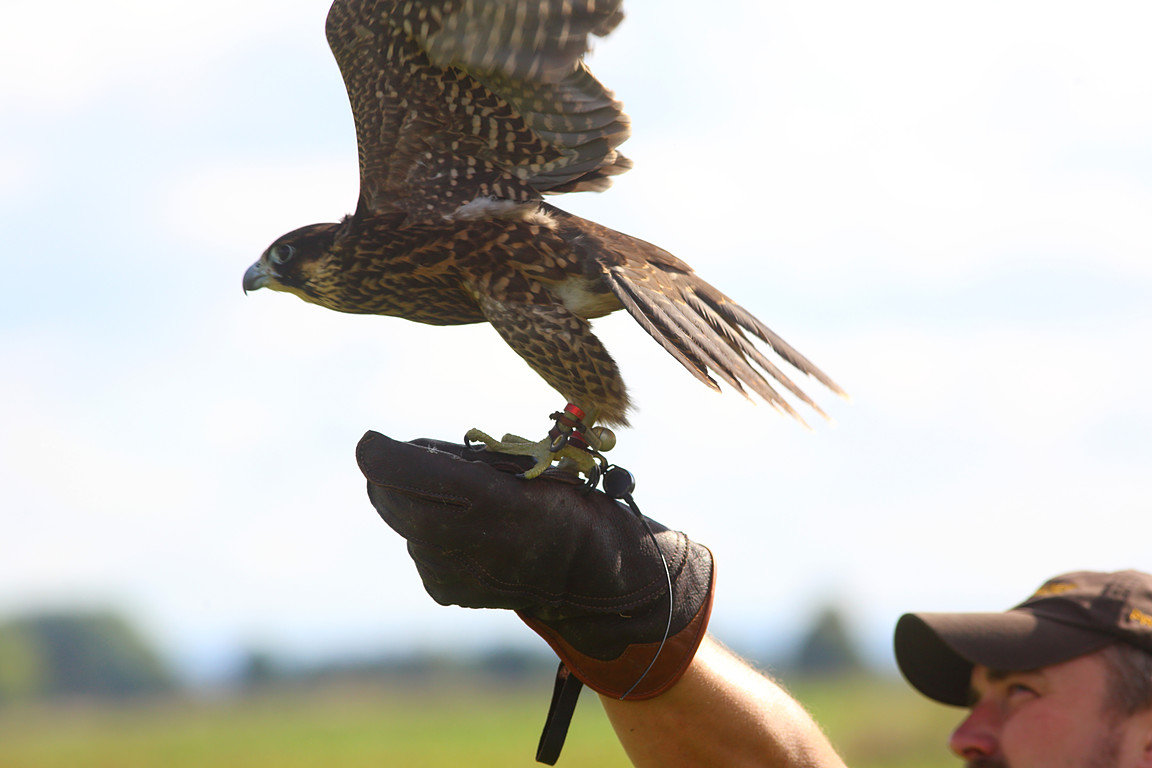 The game animals which is hunted by the bird becomes the property of the falconer. In the end, the best hunters are evaluated.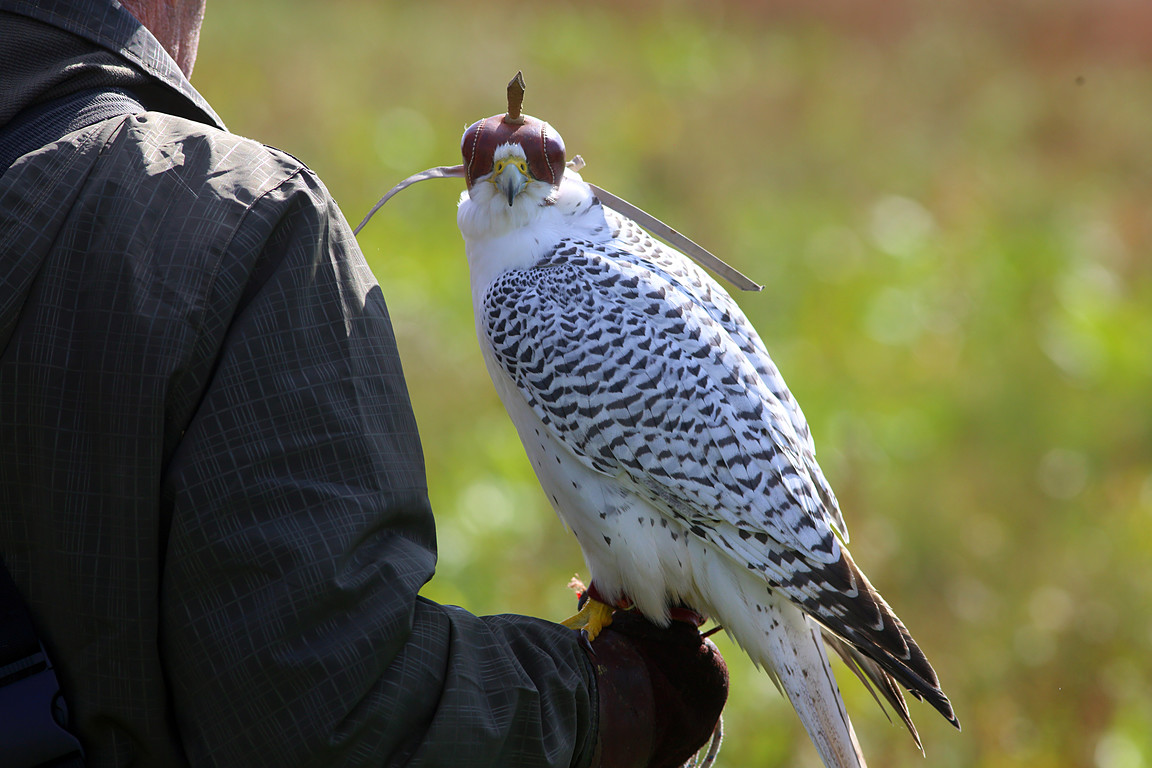 Falconry is considered to be a deeply empathic activity and falconers understand that their predators and hunted animals must be preserved for future centuries to come.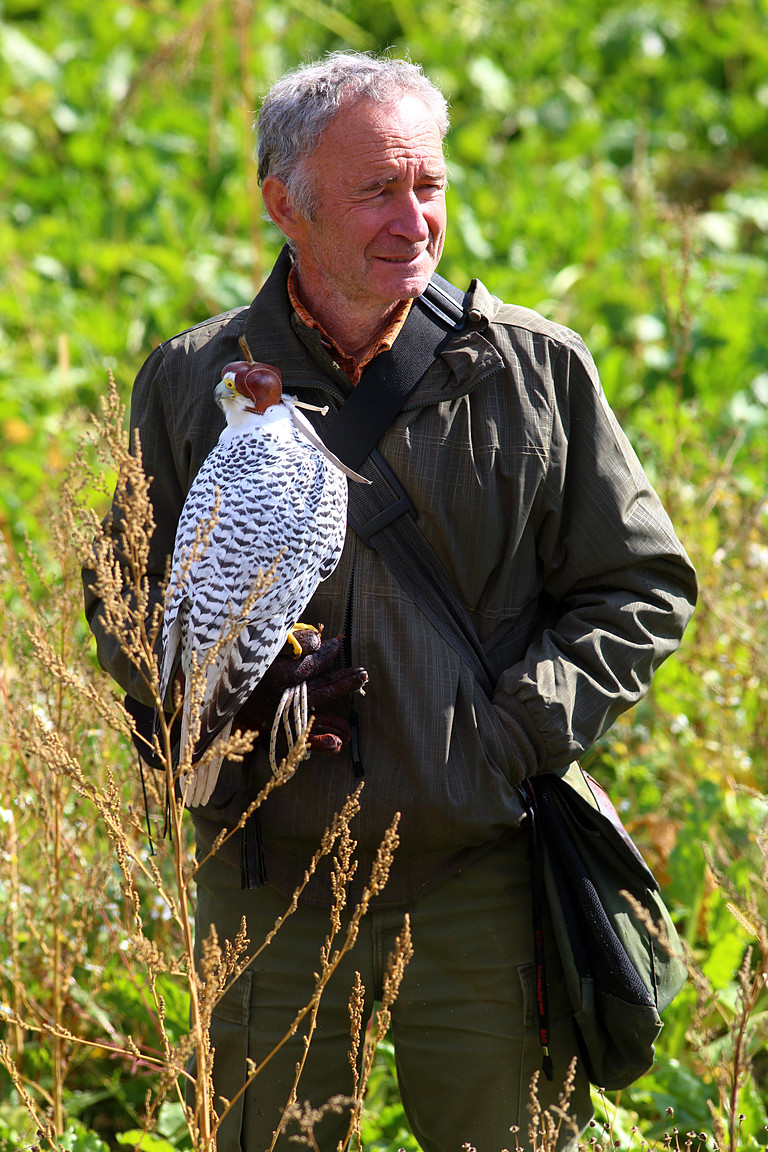 Throughout recorded history, falconry was an aristocratic privilege. To receive a trained falcon was regarded as the most precious gift. Consequently, the financial value of such a trained bird made it ideal for diplomatic purposes.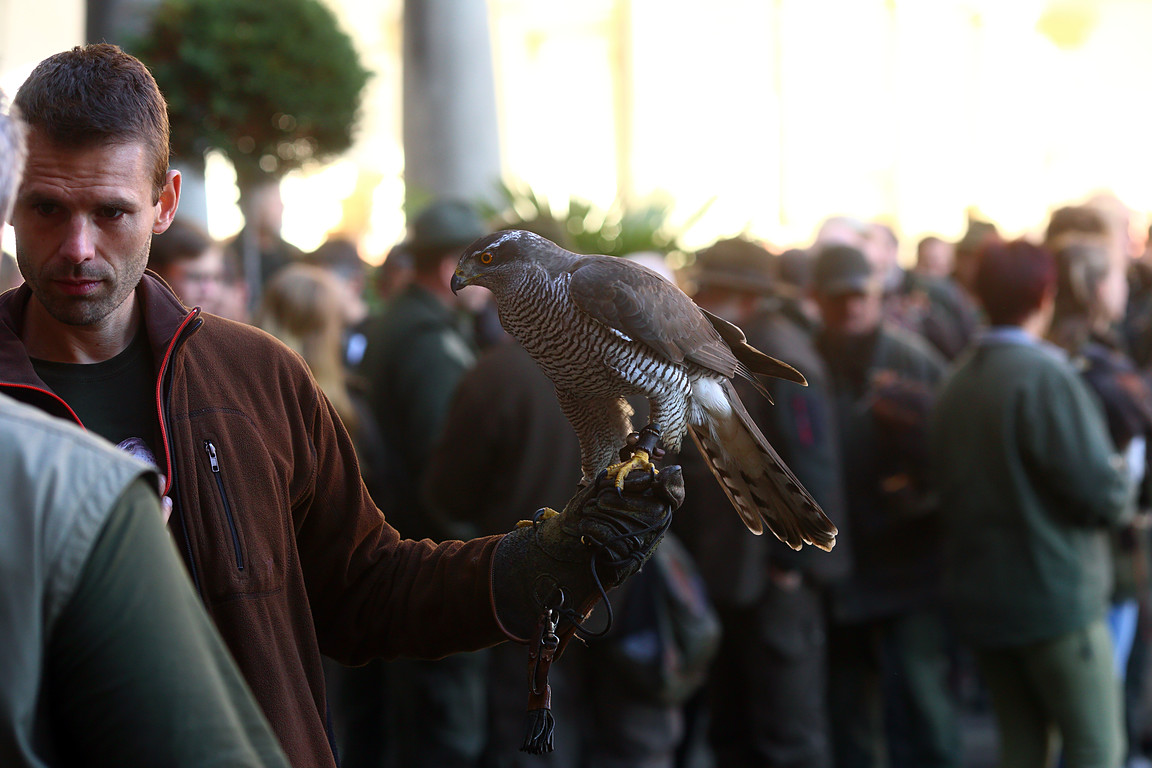 A falcon costs between $600. to $2,500. and weighs from 1 to 2 pounds. Breeding can be demanding, especially since one has to work extensively with the bird in order to hack it.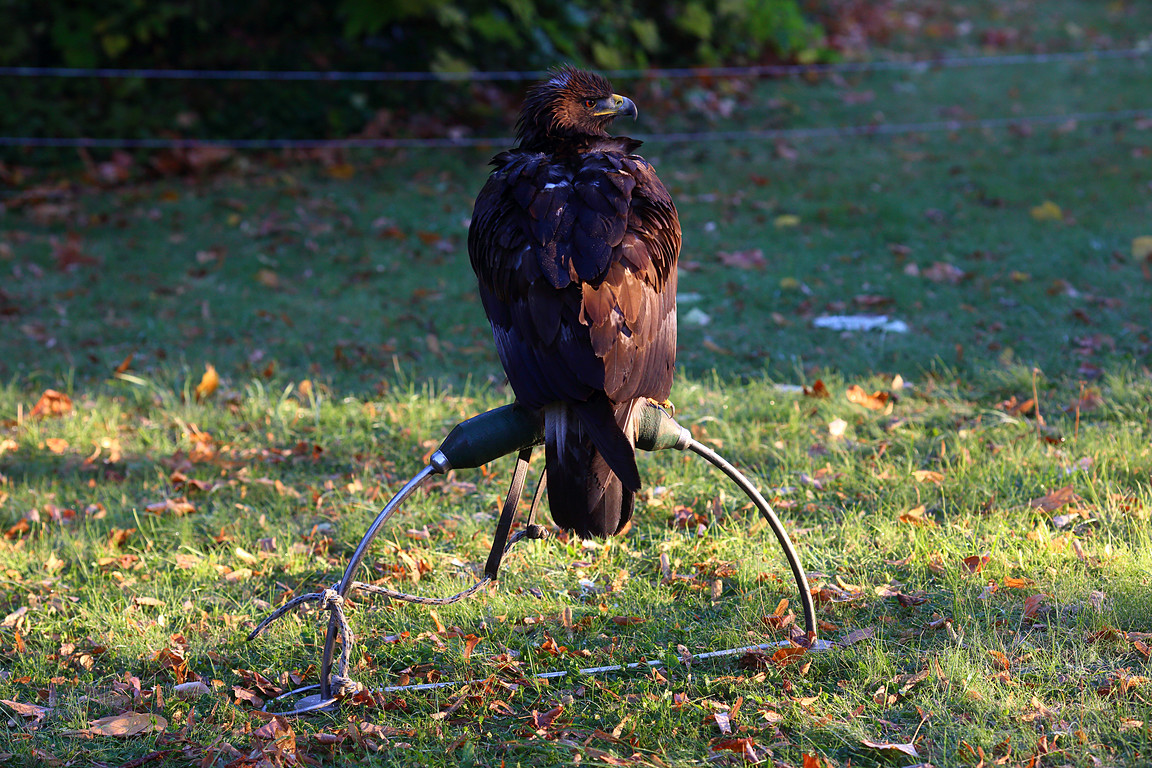 Hacking is a training method that helps young falcons reach their hunting potential by giving them exercise and experience. This technique is used to prepare the falcon to become an independent hunter.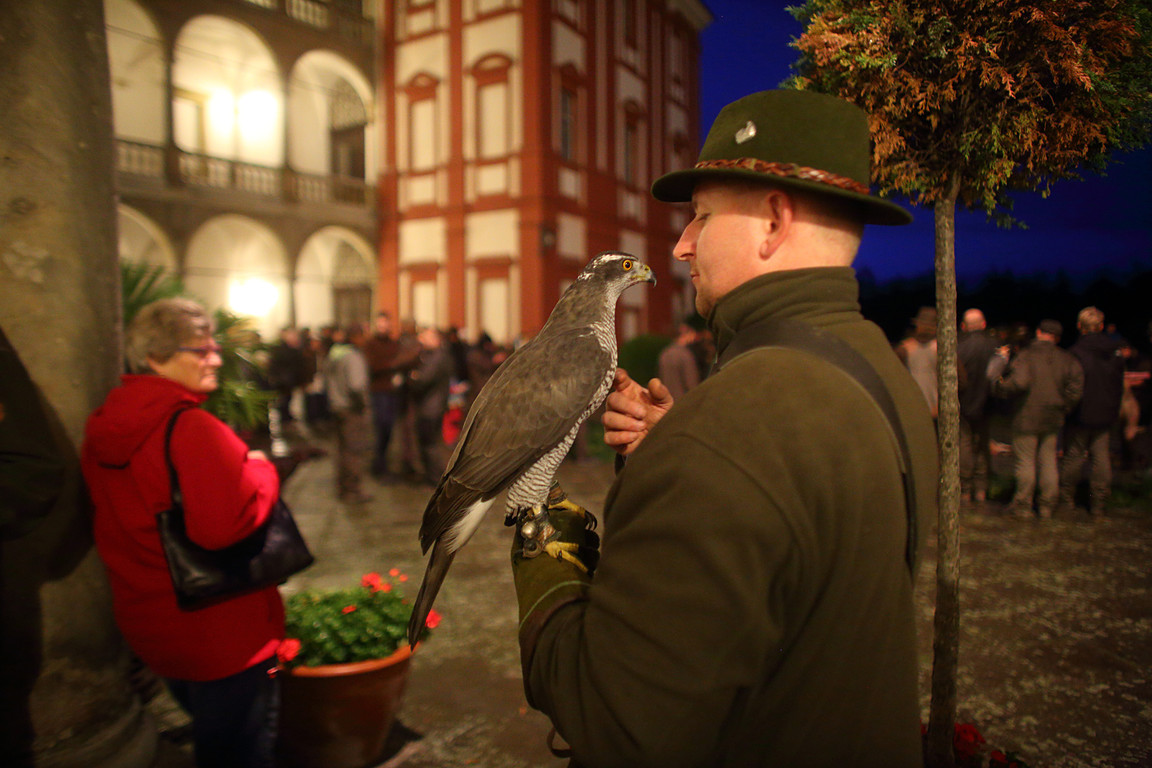 Hawks are larger than falcons and can weigh about up to 2.5 pounds. The females are a third bigger than males and they hunt for bigger game, which is why most breeders actually prefer females. Eagle females can weigh between 8 and 9 pounds.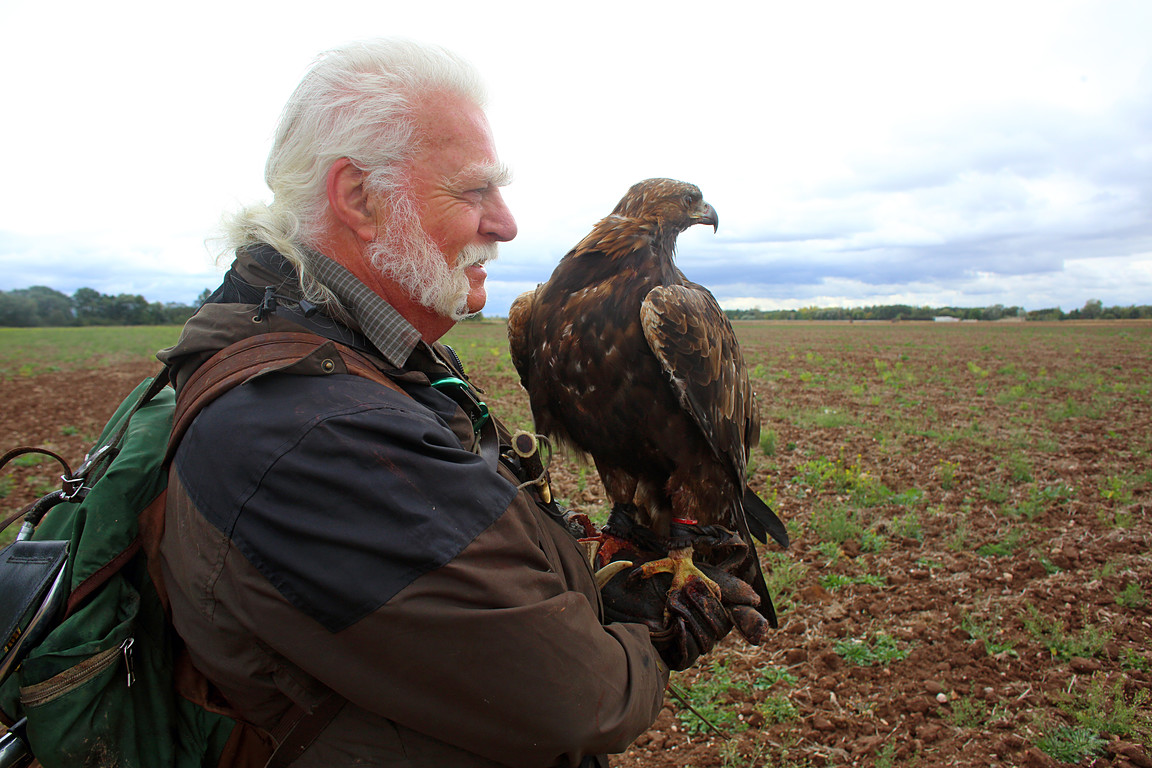 The Czech Falconry Club of the Czech-Moravian Hunting Union presented its 49th Annual Falconry Meeting in Opočno again from October 5th 2016 to October 9th 2016. The images shared today are from the event.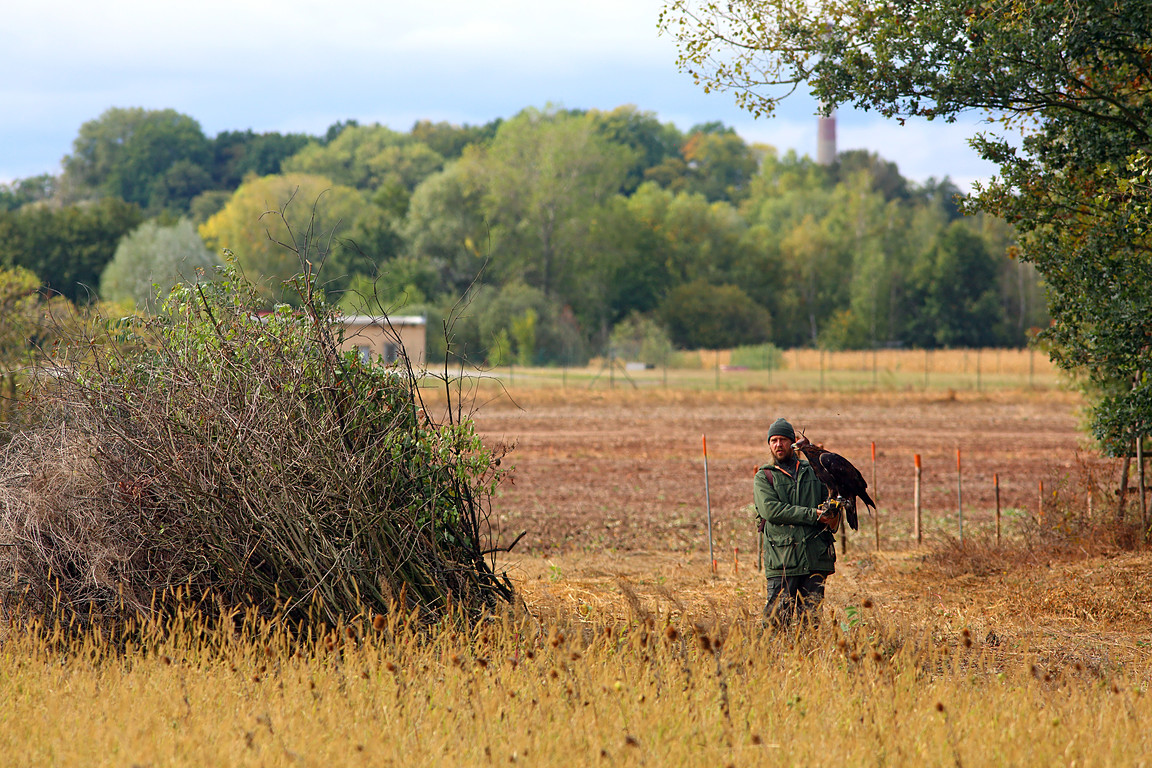 What an amazing and powerful animal. Take a look at those talons!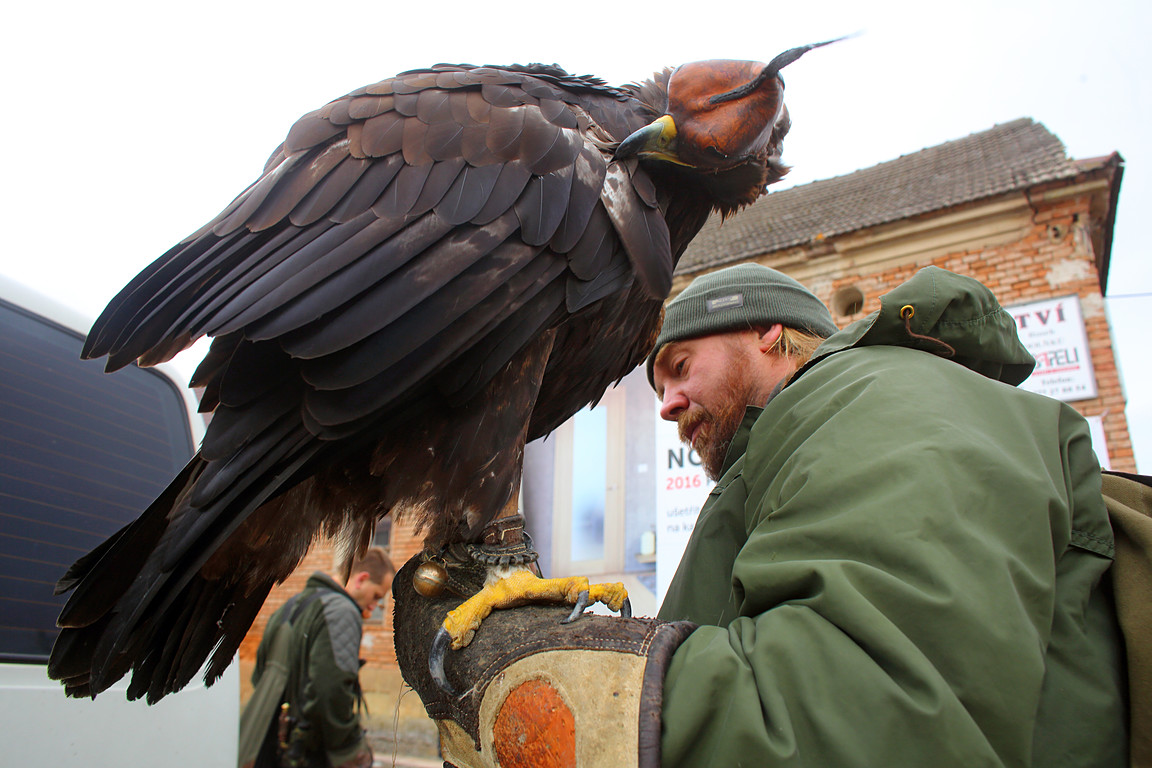 I wonder if a bird such as this can have a relationship with it's owner like a Cockatiel, African grey, budgie, conure, macaw, cockatoo, or parrots.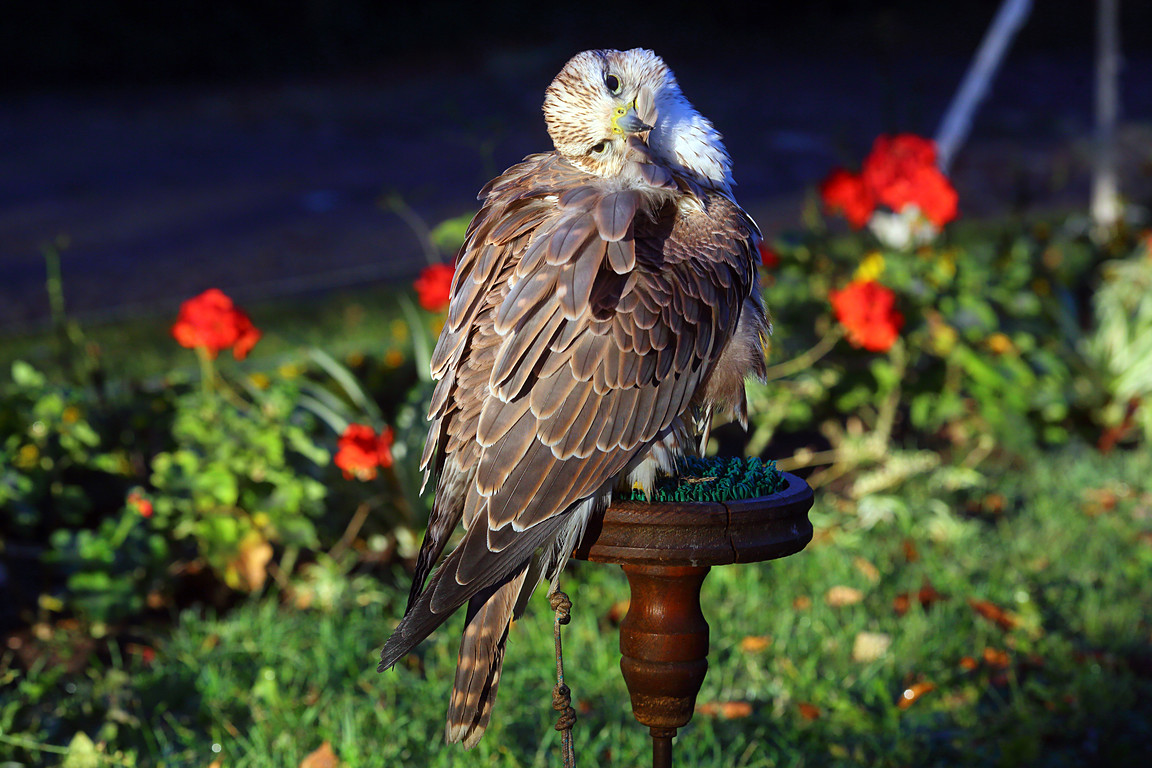 The men in the photographs sure look comfortable with their birds.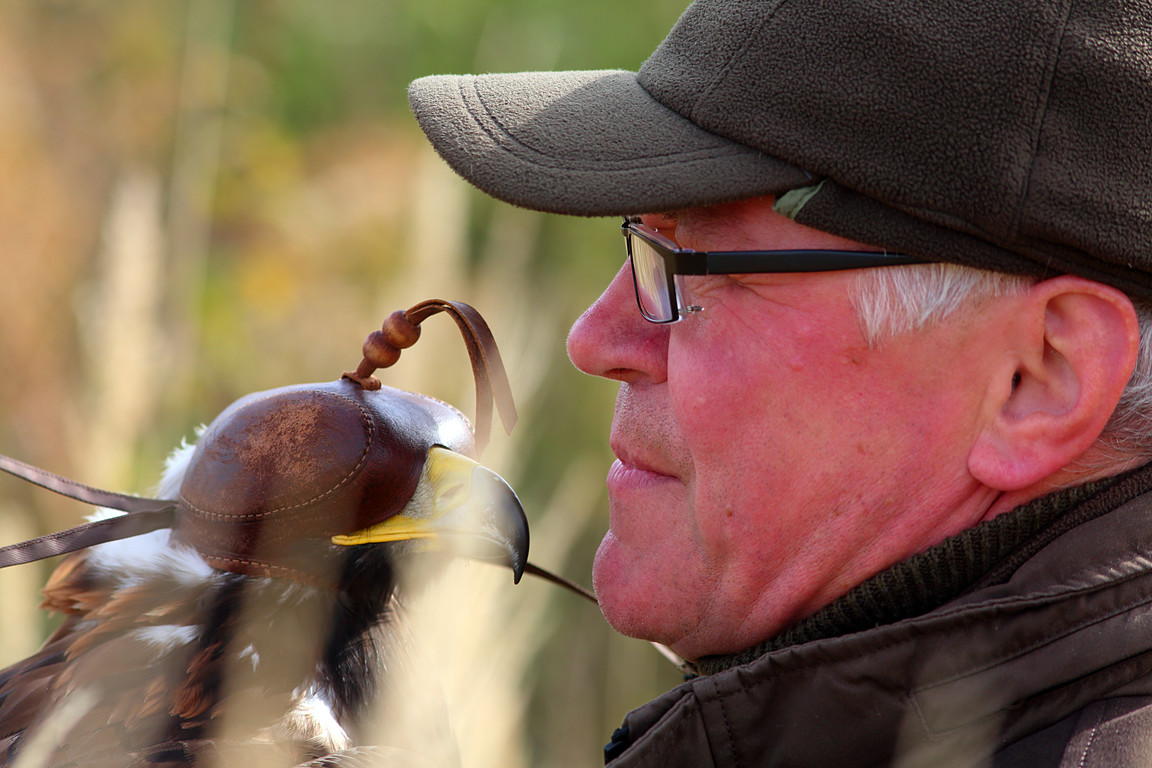 There is something very masculine about this hobby and while we know that women also practice falconry, it seems to belong to something that men are just made to do. (We know that may sound sexist or old-fashioned, but it seems that way to us and is our opinion.)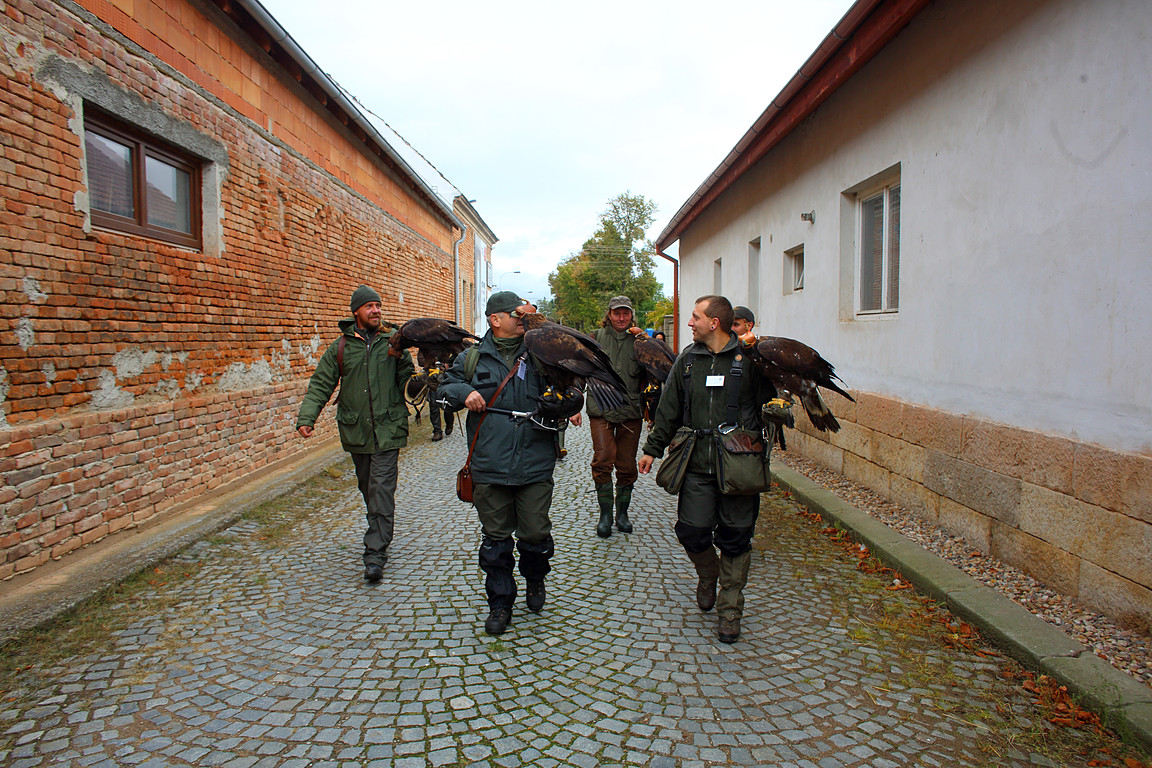 The plumage is stunning, and the bird seems to know it and looks as though he has been commanded to show it off.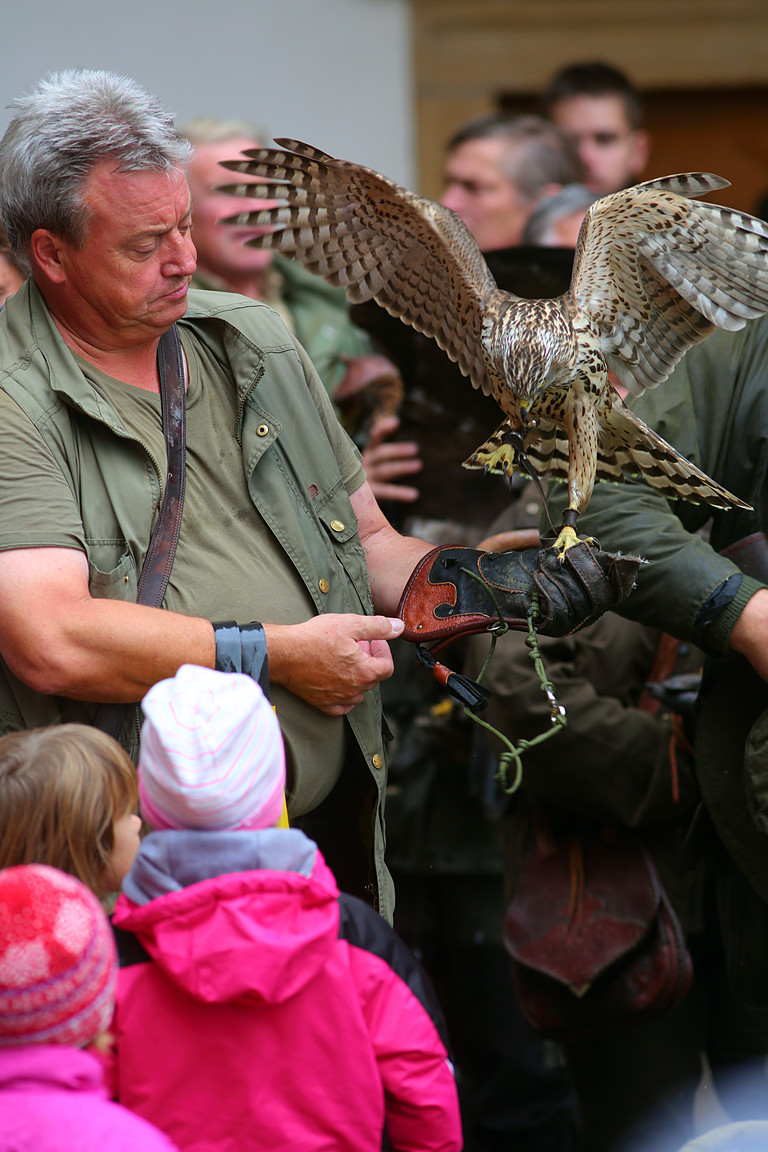 It's like we've stepped back in time…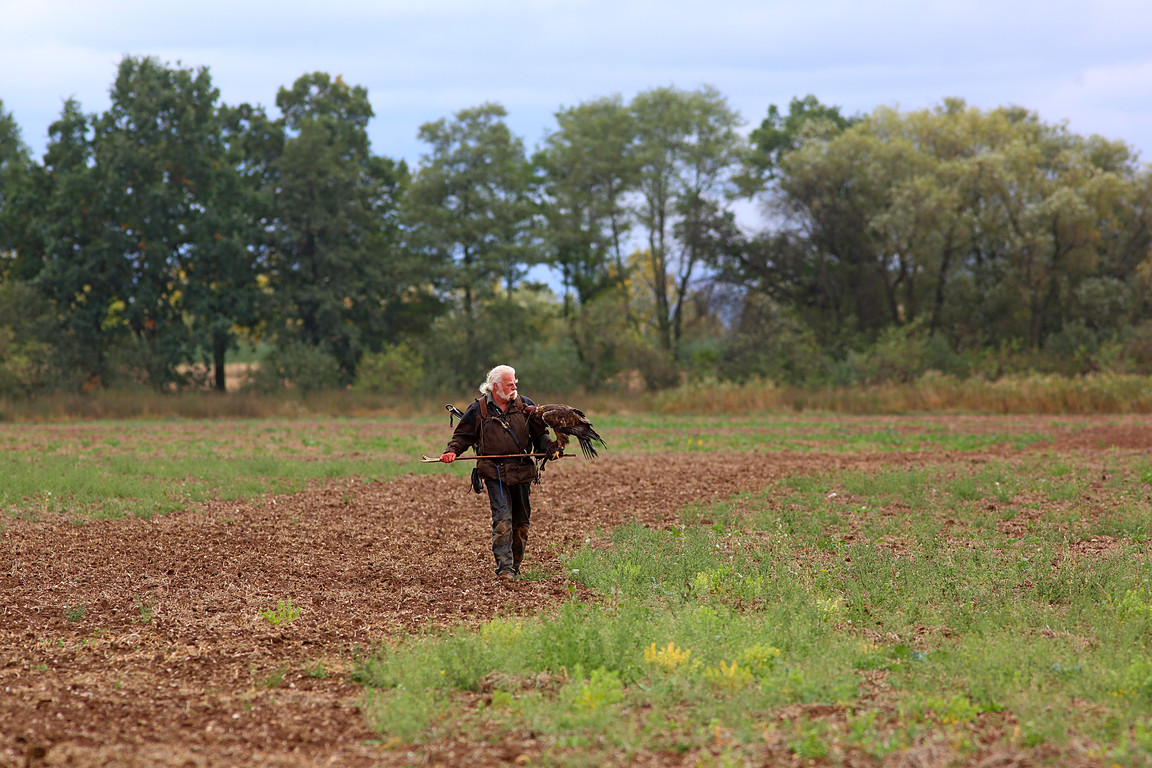 Falcons wear hoods to keep them calm and ensure they are alert when the falconer needs it. A falcons sight is up to 10 times better than the sight of a human.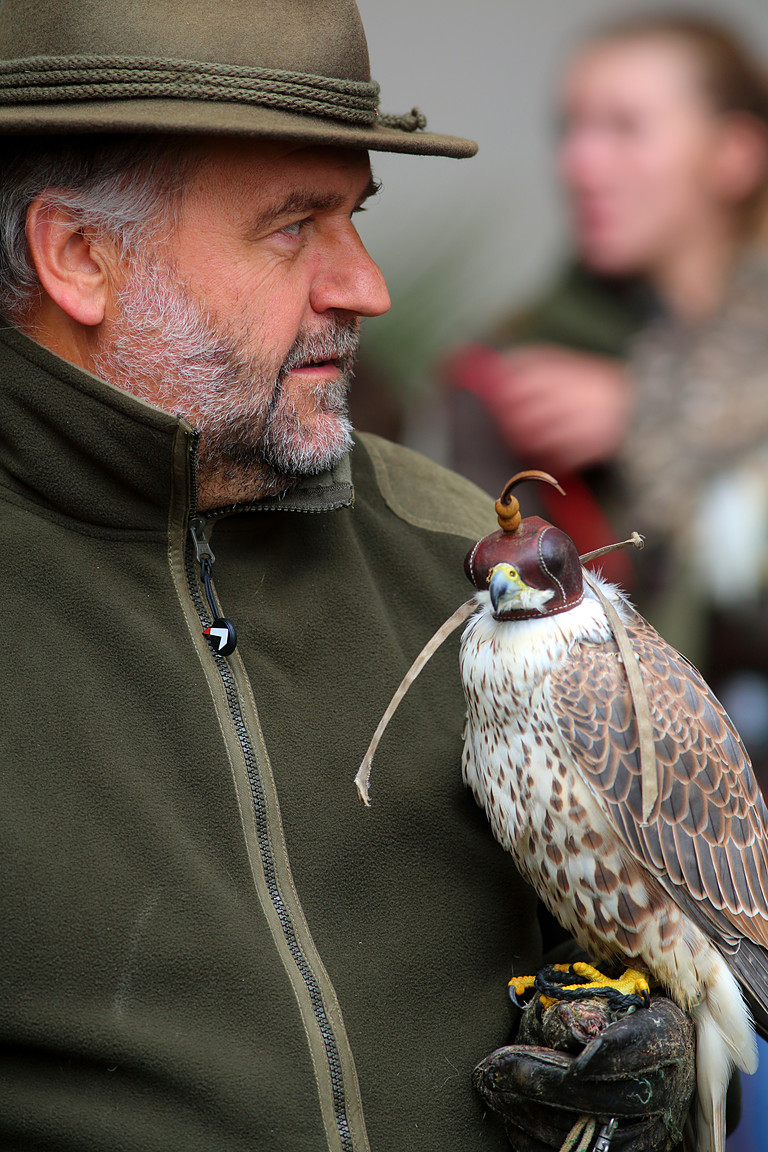 A bird of prey's visual stimulus and input are very high and they can see many potential prey targets long before humans can.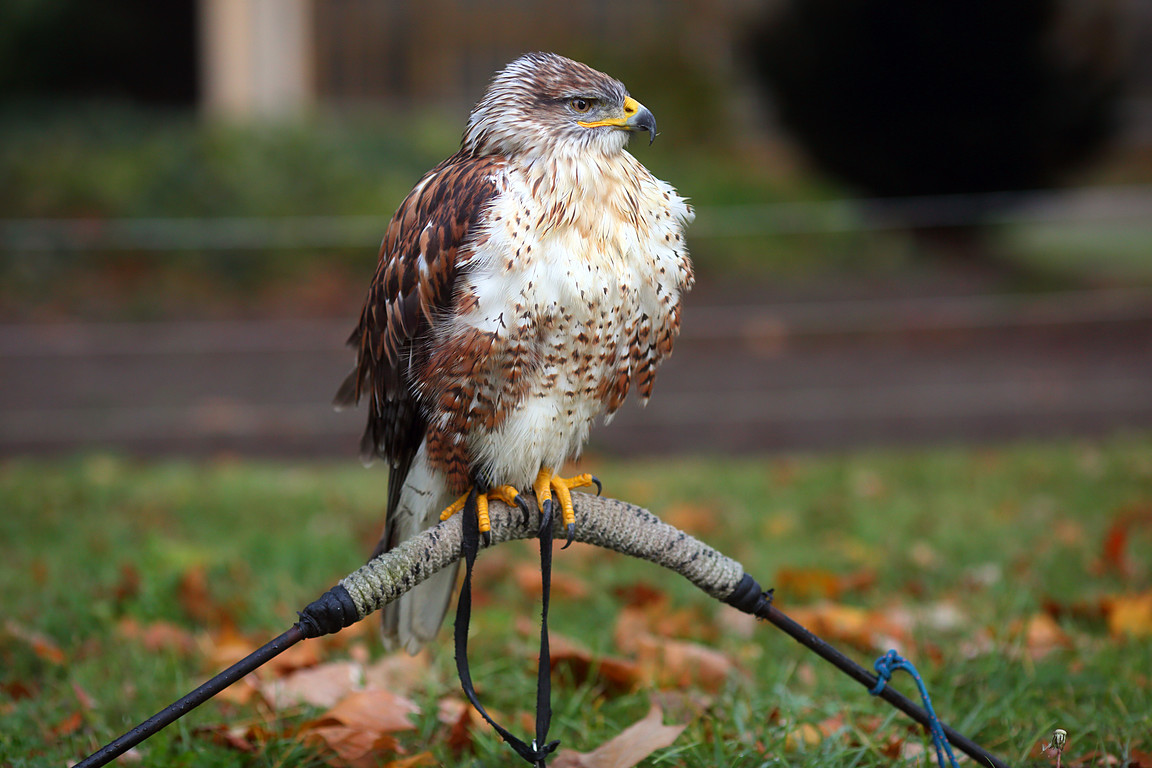 Falconers make sure to "hood" their Falcons, to prevent them getting their eye's on quarry that the Falconer does not want them to pursue when released.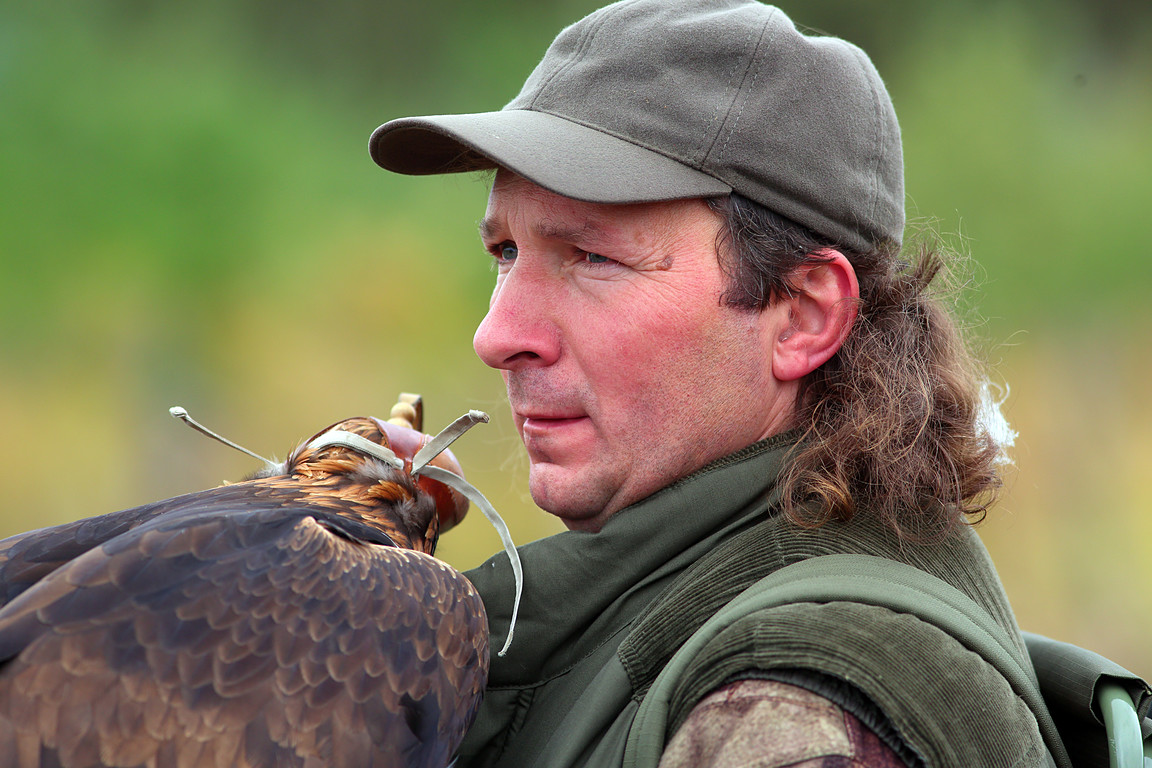 Do you suppose that a trained falcon recognizes the sound of the areas where he's been released before and feels anticipation of the coming hunt?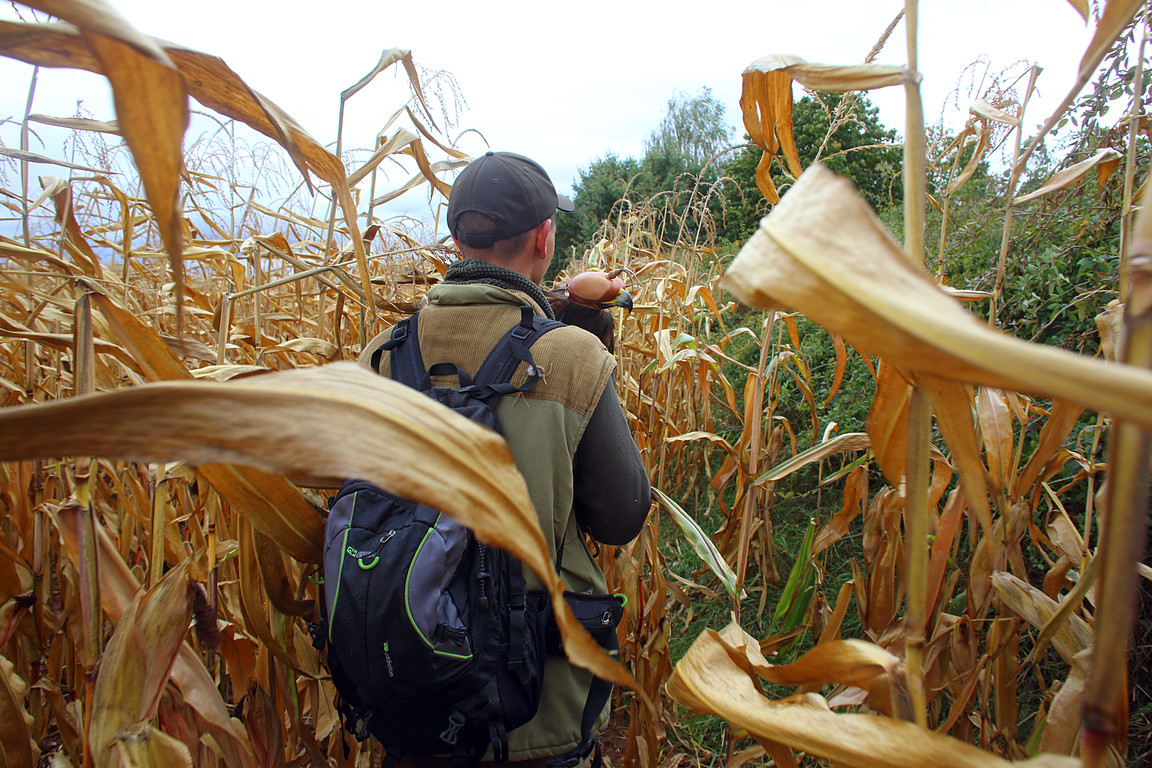 What an unusual and amazing looking color combination.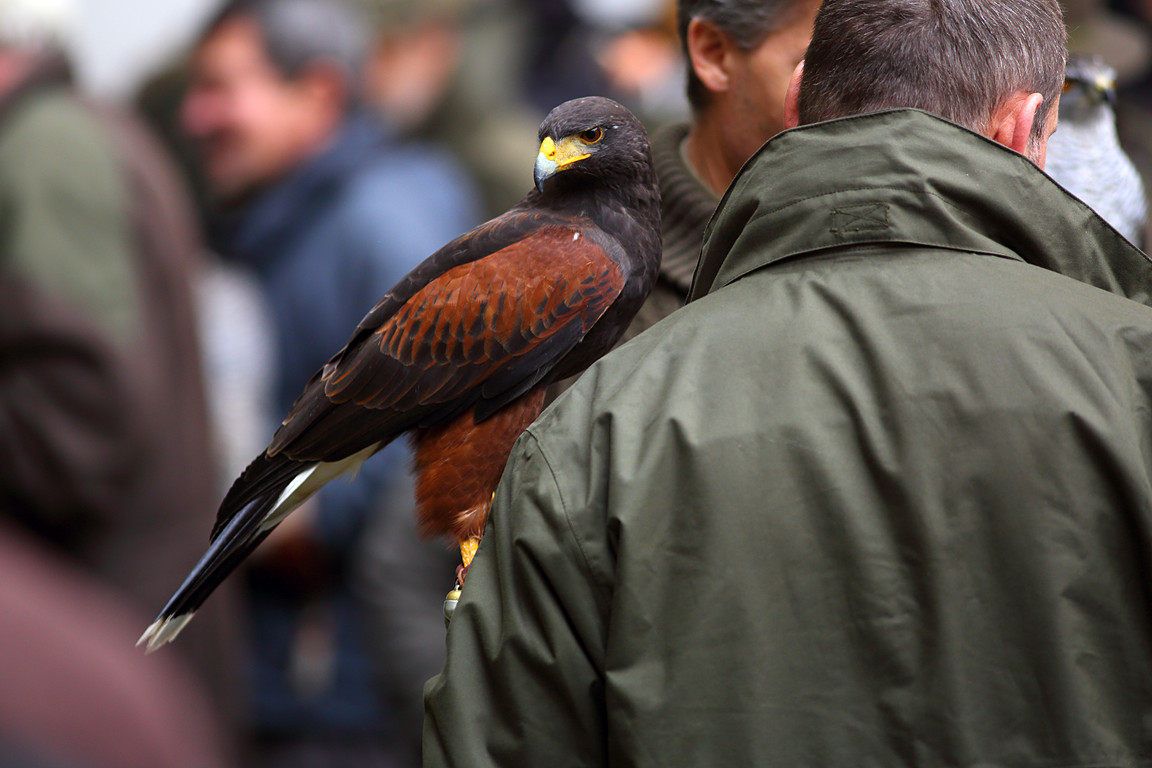 … And the hunt is on.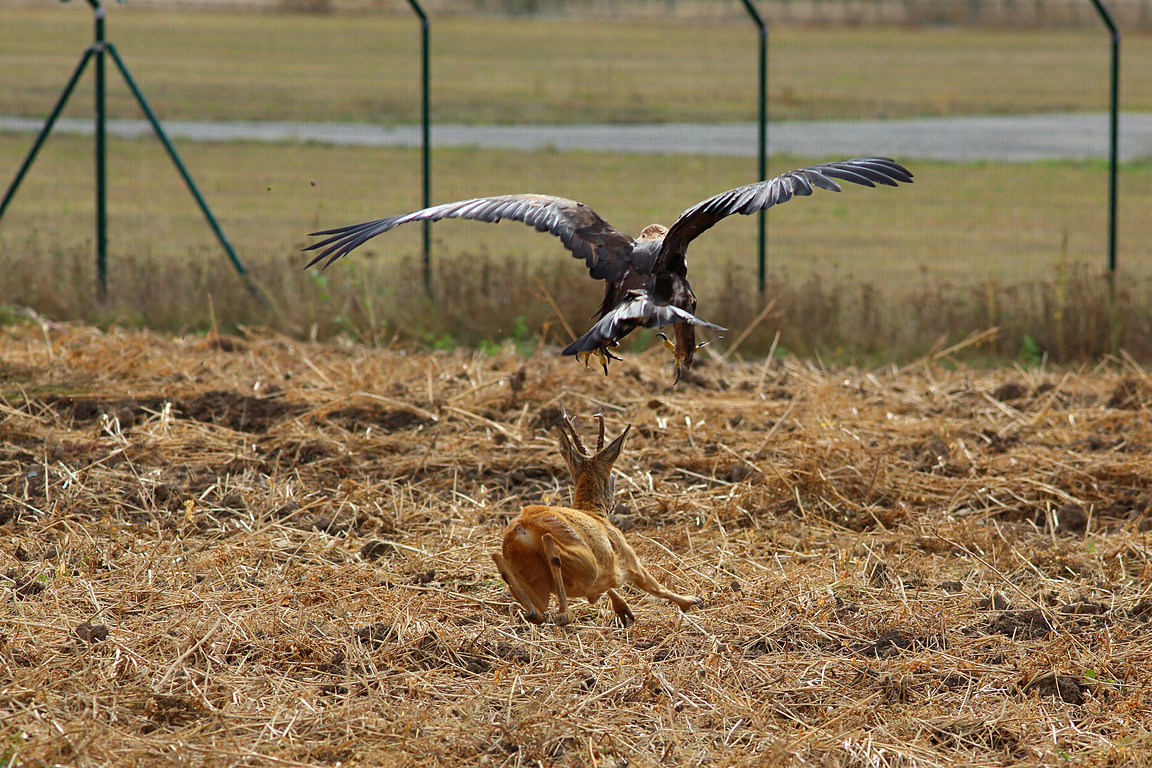 We're sharing these photos today because this has been a popular series here at TresBohemes.com. Our readers are fascinated with the magnificent birds of prey, and the rugged men who handle them.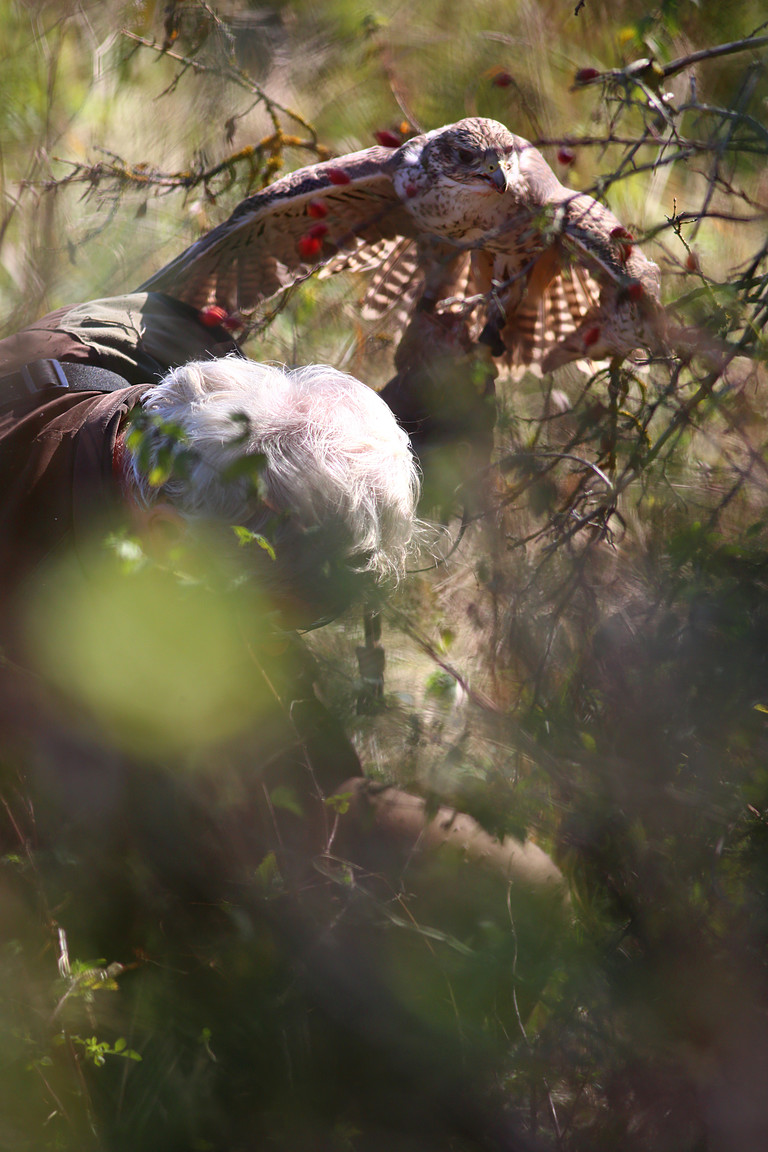 We first posted Falconry in the Czech Republic, where we shared that the Czech Republic boasts a total of four national traditions entered on the UNESCO List of Intangible Cultural Heritage. Falconry, the ancient art of hunting with the help of raptors, also known as birds of prey, is part of the list.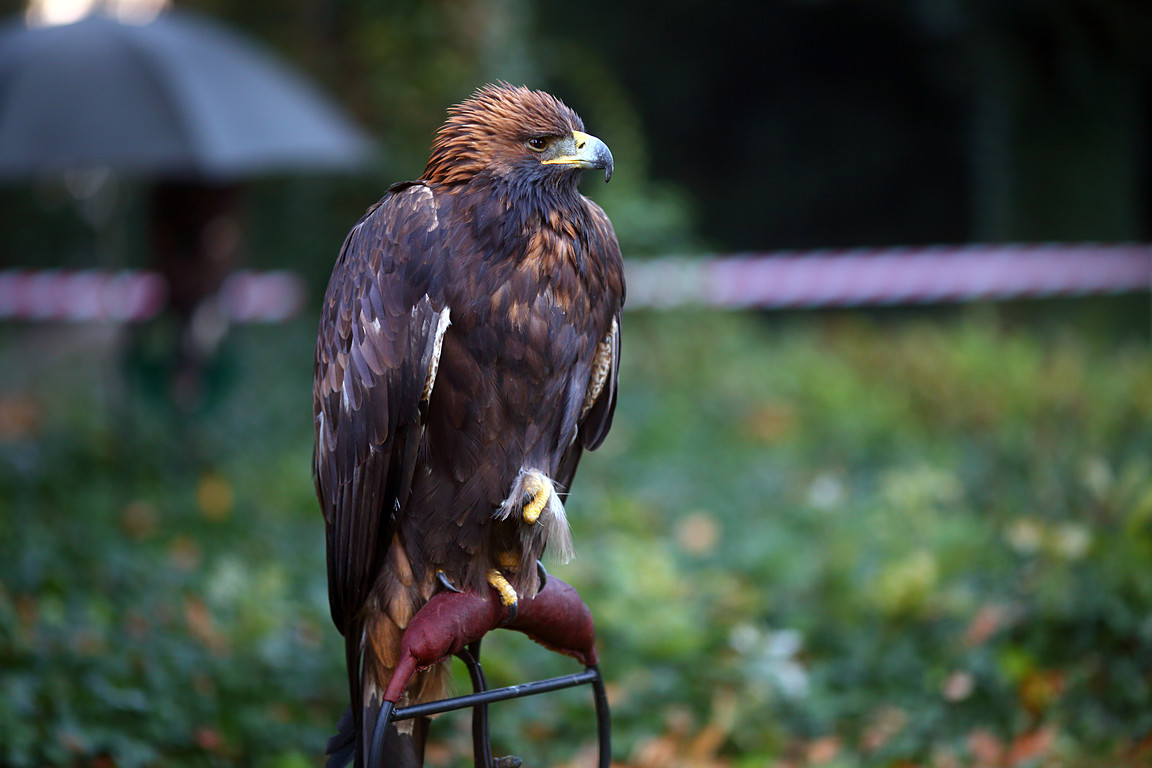 Later, we shared The Rugged Men of Falconry, where we focused more on the images of these magnificent birds and their owners.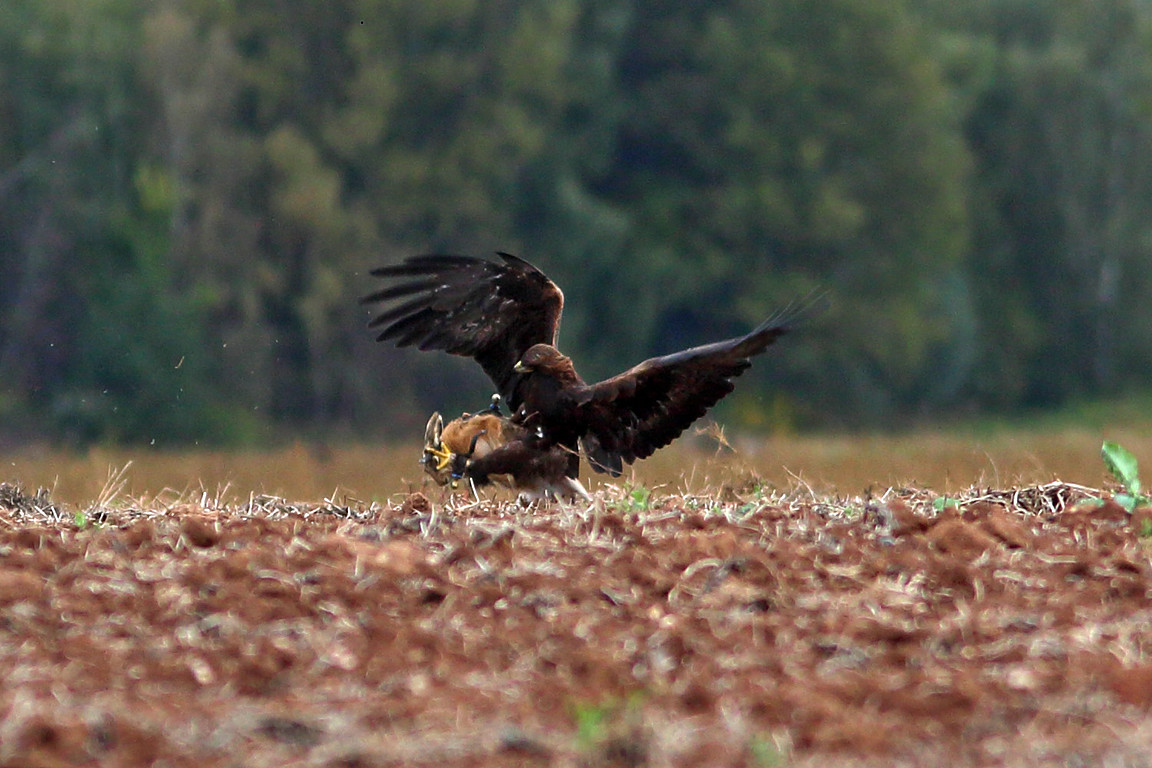 At the time, response inspired us to post The Sexy Rugged (Older) Men of Falconry, because we received so many emails from women who seemed to be just as fascinated about the relationship of these men with their birds of prey. Perhaps it's because it's not something we see anymore, truly a lost art.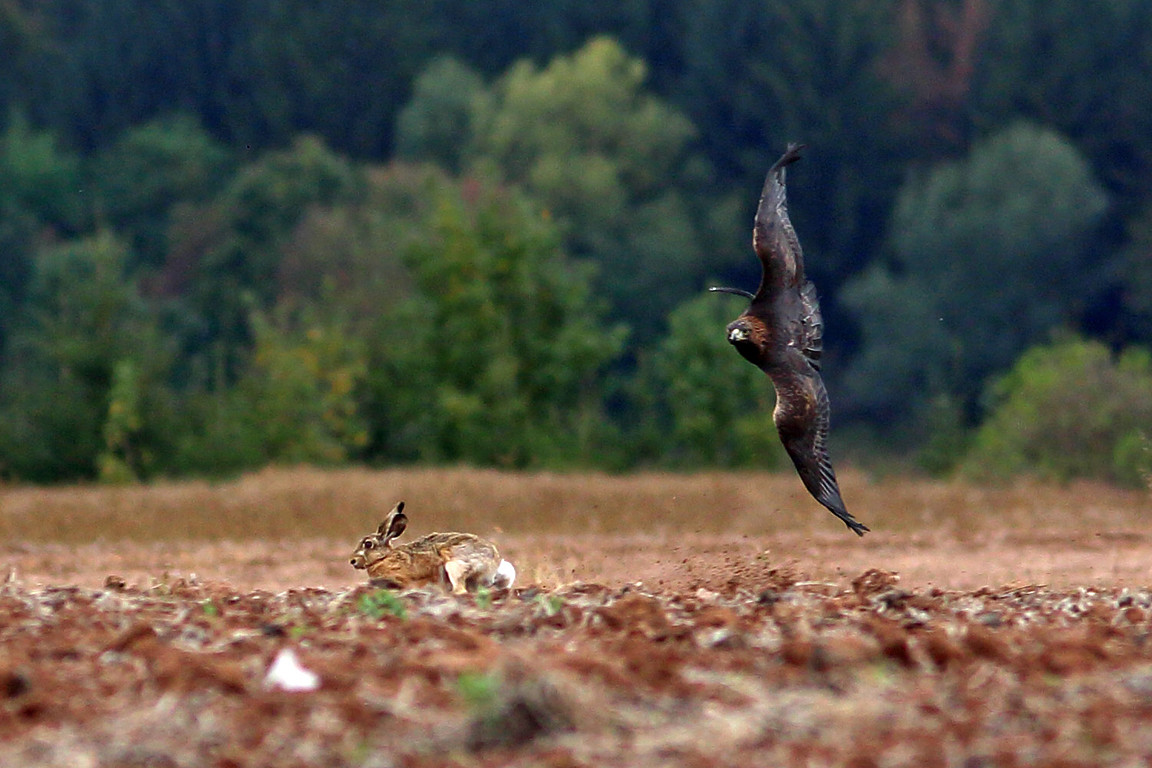 So popular were the falconry posts, that we also shared The Timeless Men of Falconry, and again the private letters and emails poured in. Where is the event held? How does one learn more, and so on.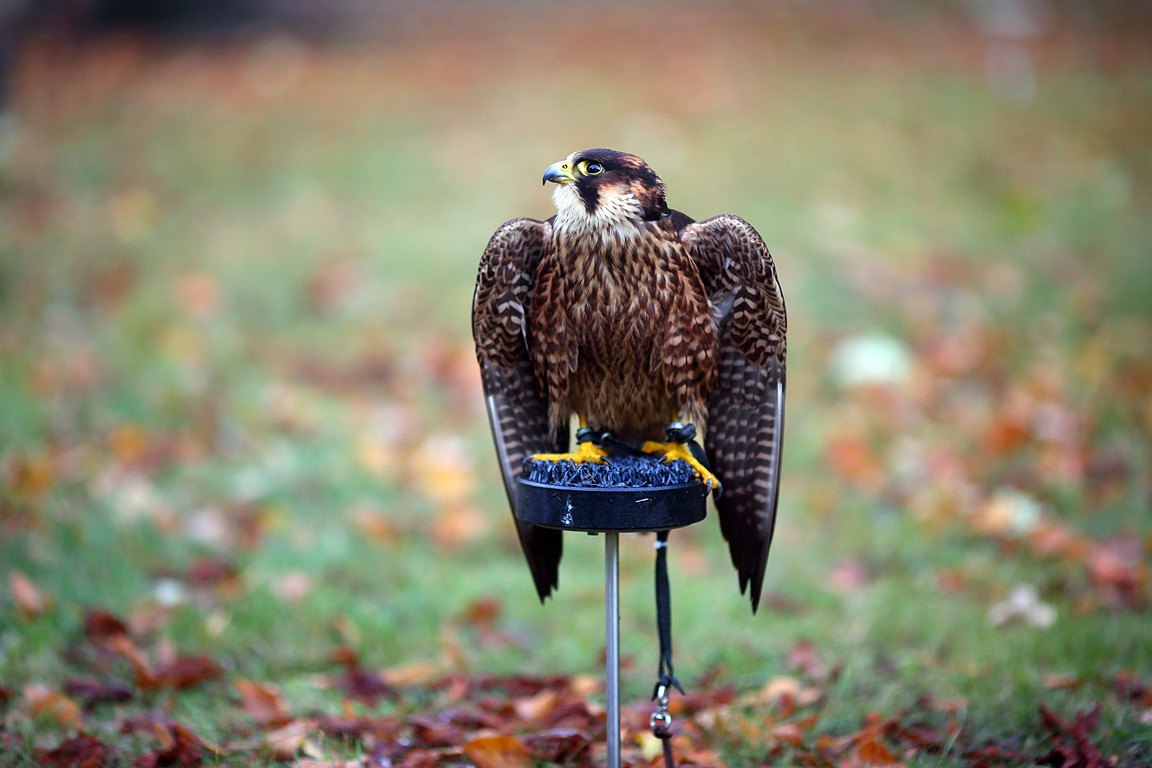 These images are all from Czech photographer, Páv Lučištník. They are from his various albums taken from the annual Setkání Sokolníků (Falconry Meeting) in Opočno, held in October of each year. Páv is 35 years old, lives in Prague, and shares that he is a confirmed bachelor.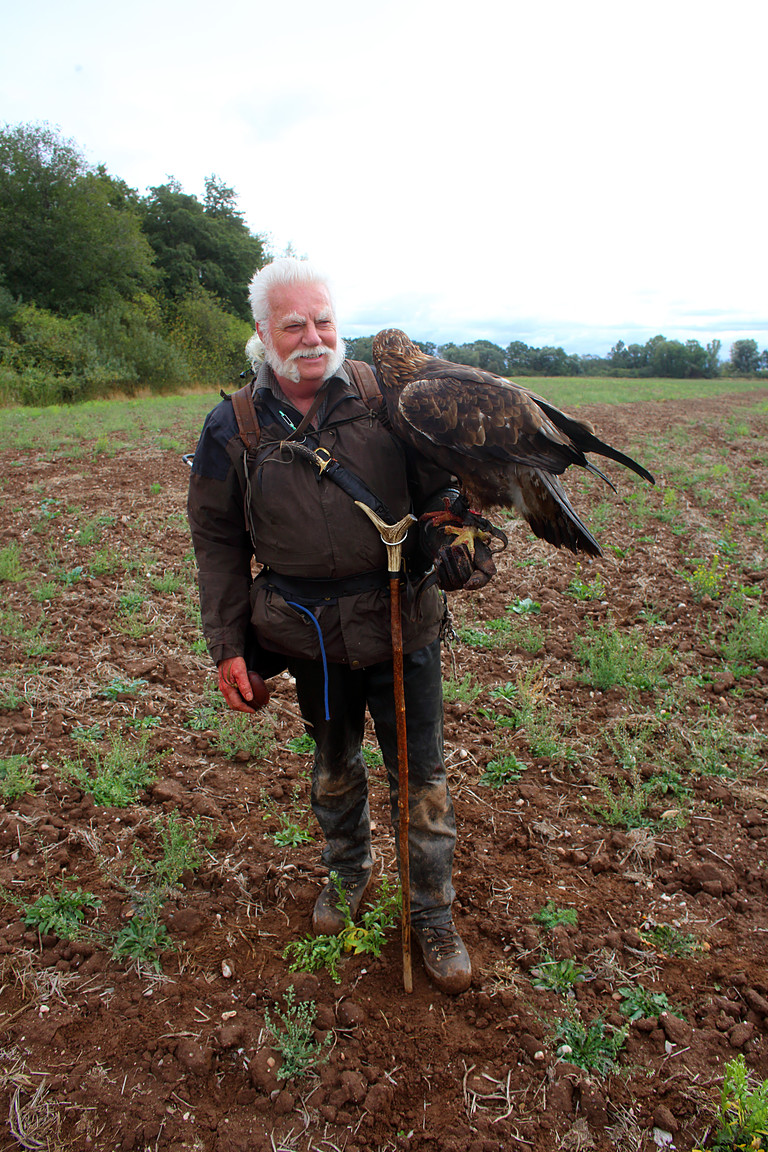 The International Association for Falconry and Conservation of Birds of Prey serves and represents falconers worldwide. IAF as it is known, is dedicated to the preservation of the ancient art of falconry.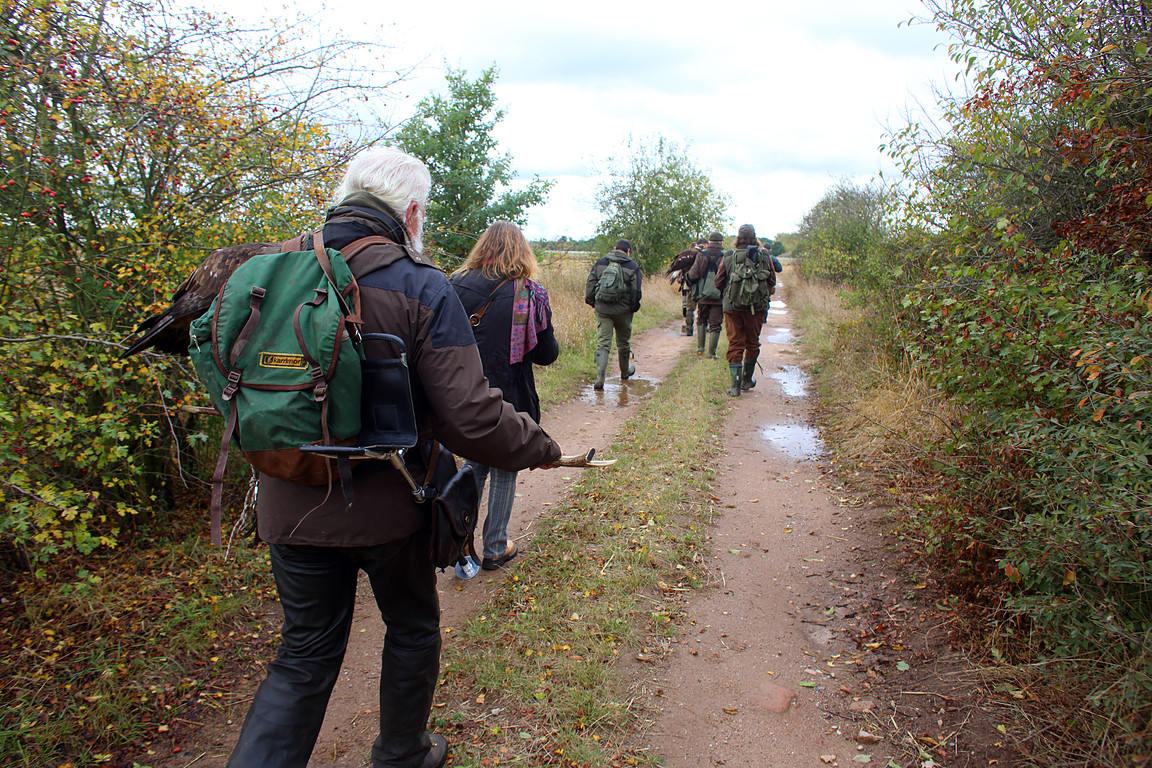 Seeing all of these birds always reminds me of a specific film. If you are a romantic, you may enjoy Ladyhawke (1985). It is about a petty thief named Philippe Gastone (Matthew Broderick), who attempts to escape from the dungeon in Aquila when he almost get caught. A mysterious knight named Navarre (Rutger Hauer), rescues and befriends him. Navarre has been on the run for years from the evil Bishop because Navarre escaped with a beautiful woman named Isabeu (Michelle Pfeiffer) whom the Bishop wanted for himself.
When the Bishop realized that she is devoted to Navarre, he places a terrible curse on them causing Navarre to become a wolf during the night and Lady Isabeu to become a hawk during the day. Navarre begs for Gastone's help to help him to sneak into the heavily guarded fortress and kill the Bishop in order to regain their freedom and stop the curse so they can love again.
It's not a masterpiece, but it is an old favorite which some believe is based on Medieval legends. We love it because it shows some lovely falconry and the beautiful Italian countryside. You can pick up a copy very inexpensively on eBay.
We are already looking forward to next October and who knows, maybe this time we'll be there reporting to you in person!
If you have not already subscribed to get TresBohemes.com delivered to your inbox, please use the form below now so you never miss another post.
---
Remember, we rely solely on your donations to keep the project going.
Become a friend and get our lovely Czech postcard pack.