The Candy Store is a small chain of shops located in Prague and around the Czech Republic. The Candy Store sells only American and British candy, chips, and snacks. We love Prague and all the Czech food the city has to offer, but if you happen to be staying there for long time like we did your cravings may begin to get the best of you and you'll eventually begin to miss some of the unhealthy snack foods that are sold everywhere here in the U.S.
Let's take potato chips or corn chips… Don't bother to search the local market hoping to get lucky. Oh yes, you'll see chips alright – but they will look bright red or orange and have tasty and mouthwatering names such as thin goulash, salami or kielbasa flavored chips.
To be fair, the flavored chips were okay. I mean, they didn't kill us with whatever crazy blend of chemicals they have to come up with to squeeze a slice of salami out of a potato and they are surely something to try – especially if you have never had them. But they are nothing like the Lay's Potato chips you can buy in the United States. We did find some small bags of chips that resembled Cape Cod brand, kettle cooked but the large supersize bags we have here – forgettaboutit.
So a few weeks into your stay, when you've had your fill of dumplings and potatoes and you begin to want to crunch on something from home, you'll be happy we told you about The Candy Store.
Ah, the delicious indulgences they have to offer!
This specialty shop sells sweet, salty and everything inbetween. Brands you've gotten addicted to like Jelly Belly, Doritos, Reese's, Mrs. Freshley's Pink Snowballs, Tootsie Rolls, Cheddar Goldfish, Snickers, Snyder's Pretzels, Snapple, KitKat, Almond Joy, Pringles, Hubba Bubba, and more. They also have Ben & Jerry's ice-cream, Dr. Pepper, Kraft Mac & Cheese, Pop Tarts, Arizona Iced Tea, Lucky Charms, Heinz Sauces, Jack Daniel's barbecue sauce, A&W Root beer, Rice Crispy Treats, Cliff Bars, and just about any other type of snack, soda and sauce you can imagine.
It's a colourful cornucopia of the kind of stuff Americans and Brits will grab on the go and snack on wherever their busy life is taking them. Especially  when they need an extra little sugar rush to get them there.
Their branding says "Everyone's got a sweet tooth", but we know the truth.
Everyone's addicted. And the map on their website glows like a beacon in the night to all sugar-craving frenzied tourists who've had enough beer and dumplings.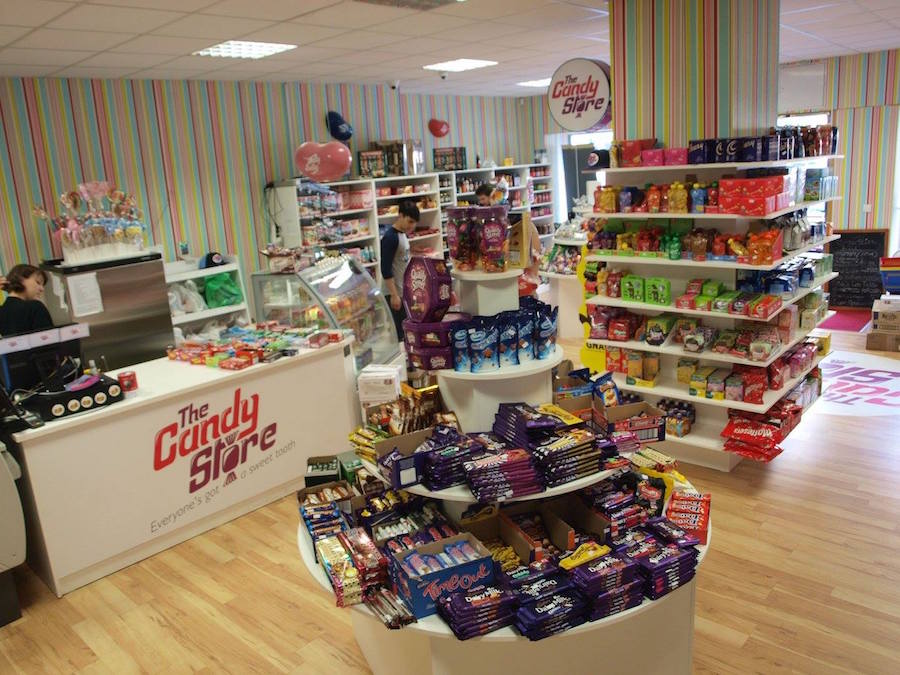 While the American food industry and government will encourage 'personal responsibility' when it comes to diet, the obesity epidemic is real in the United States and it's due to none other than food addiction.
Yes, addiction.
This isn't about being addicted to eating spinach and broccoli either. What we're talking about is the kind of stuff you can get at The Candy Store, sugar-sweetened drinks and processed food. The stuff that will give you your fix when you start jonesing.
Like Nerds and Pixy Stix…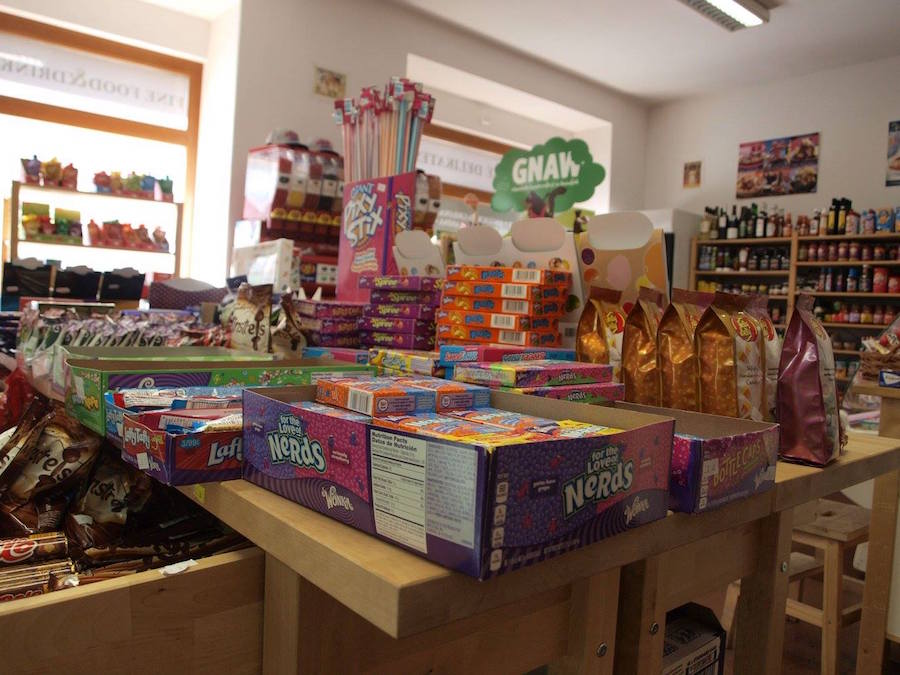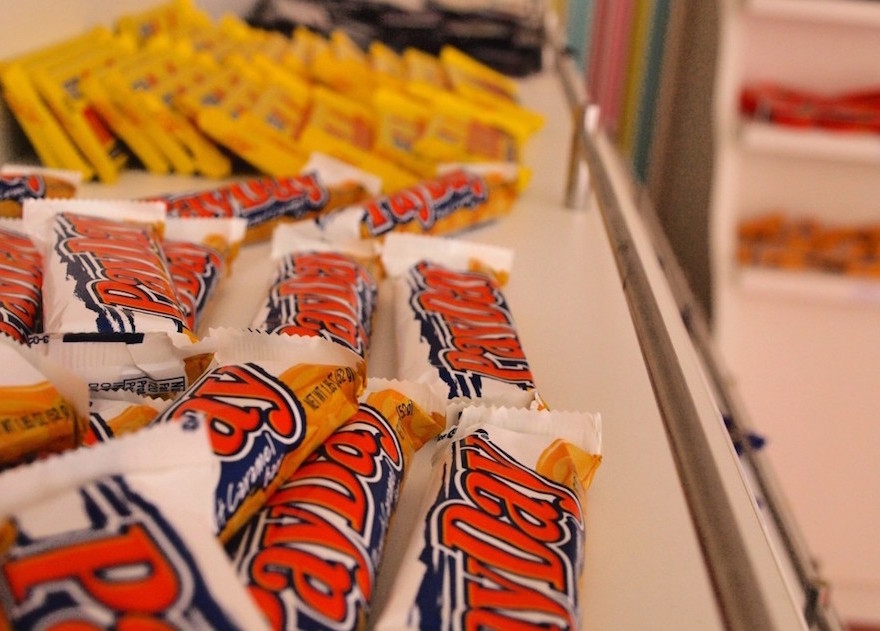 Dr. Mark Hyman, MD says, "Imagine a foot high pile of broccoli, or a giant bowl of apple slices. Do you know anyone who would binge on broccoli or apples? On the other hand, imagine a mountain of potato chips, a whole bag of cookies, or a pint of ice cream. Those are easy to imagine vanishing in an unconscious, reptilian brain eating frenzy. Broccoli is not addictive, but cookies, chips, or soda absolutely can become addictive drugs."
So we're hooking you up!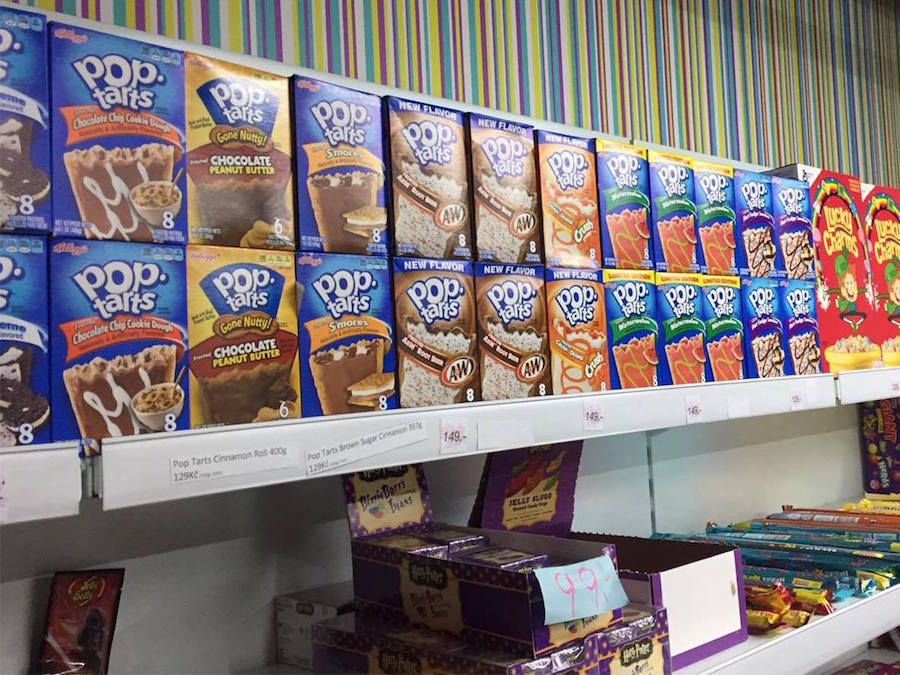 But be warned. He then continues, "Food made with sugar, fat, and salt can be addictive. Especially when combined in secret ways the food industry will not share or make public. We are biologically wired to crave these foods and eat as much of them as possible."
Jelly Belly…. Jelly Belly… Jelly Belly…!
Didn't we once have a president who was openly addicted to jelly beans? ;-)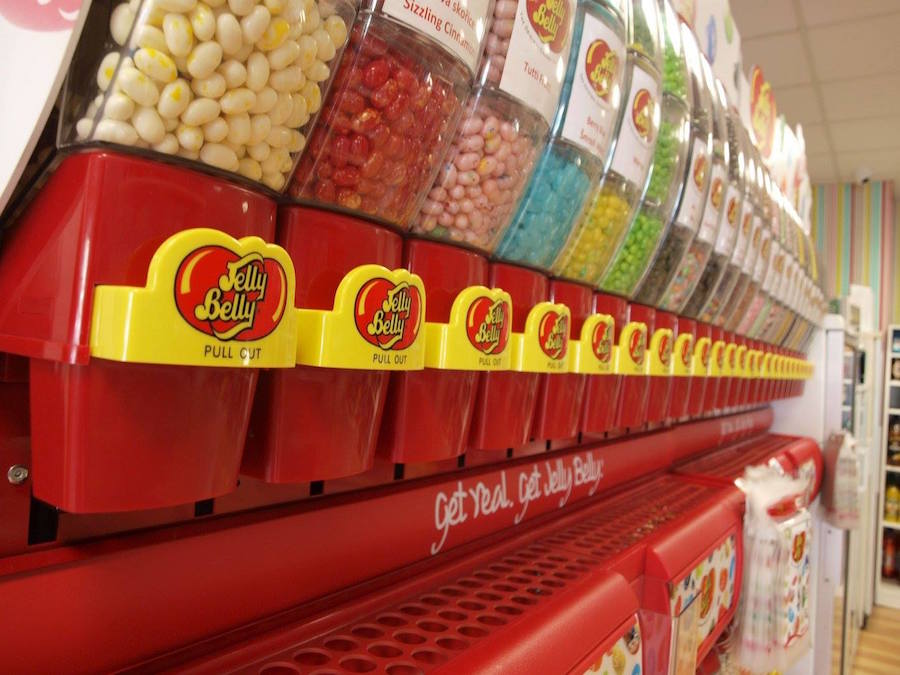 His article is actually quite fascinating, especially when he reminds us that most Americans "live in a toxic food environment, a nutritional wasteland. School lunchrooms and vending machines overflow with junk food and "sports drinks". Most of us don't even know what we're eating. Fifty percent of meals are eaten outside the home and most home cooked meals are simply microwavable industrial food."
And we were never aware of our own addictions until we spent 3 months in Prague. They weren't as terrible as some of our U.S. counterparts who consume soda and processed foods on a daily basis, but we sure were craving real corn chips and a Snickers!
We're sure that you will delight in all of the epicurean delights that the Czech Republic has to offer, but in case you suddenly happen to have a mad craving or your addiction flares up and you have to eat some of your hometown goodies and personal indulgences, make sure to hop into The Candy Store and tell them TresBohemes sent you!
Article Source: Food Addiction: Could It Explain Why 70 Percent of America Is Fat?
If you have not already subscribed to get TresBohemes.com delivered to your inbox, please use the form below now so you never miss another post.
---
Remember, we rely solely on your donations to keep the project going.
Become a friend and get our lovely Czech postcard pack.