What better way to pass a crown of beauty than to have Sophia Loren crown the Czech Miss beauty pageant winner. In 2014, that is exactly what happened. Gabriela Franková was crowned Miss Czech Republic for Miss Universe and Sophia was the one who placed the crown on her head.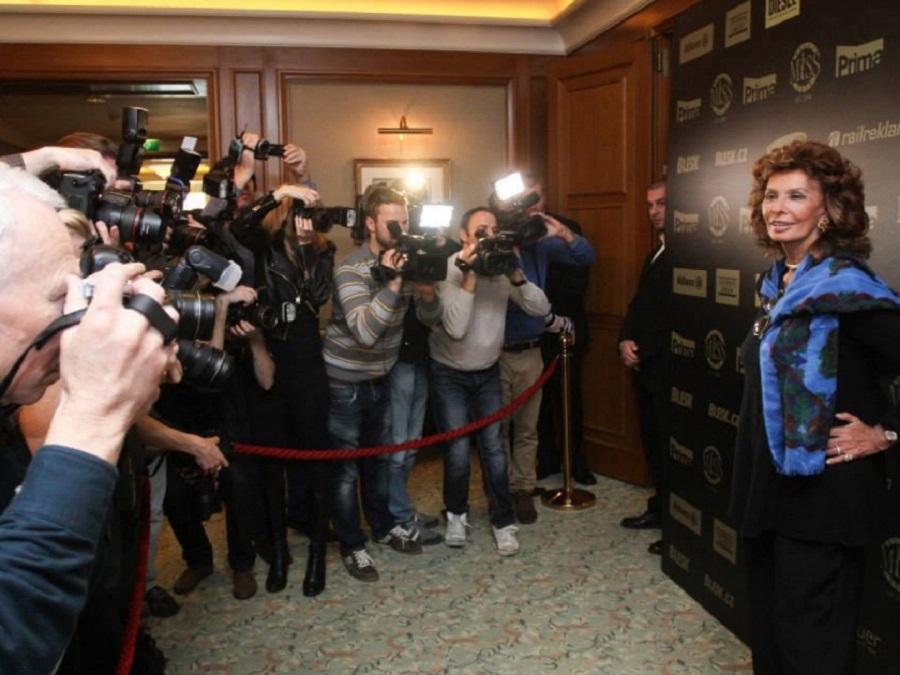 The night was made extra special with the iconic Italian-superstar Sophia Loren attending to the Gala as the special guest of the night celebrating the 10th anniversary of the pageant.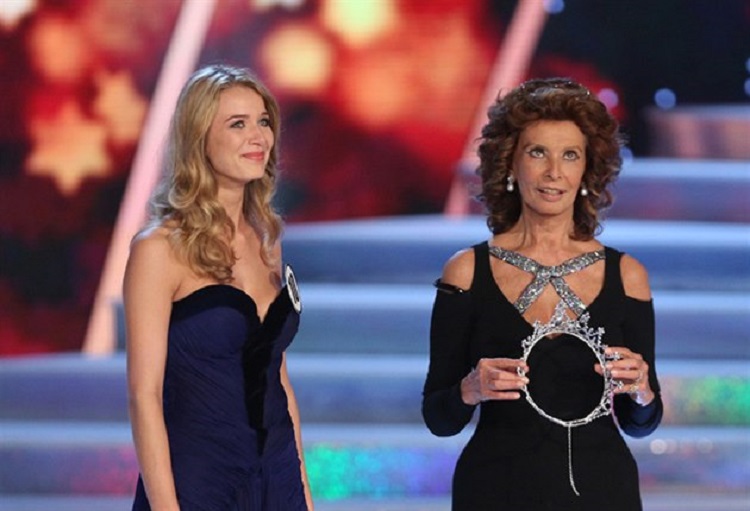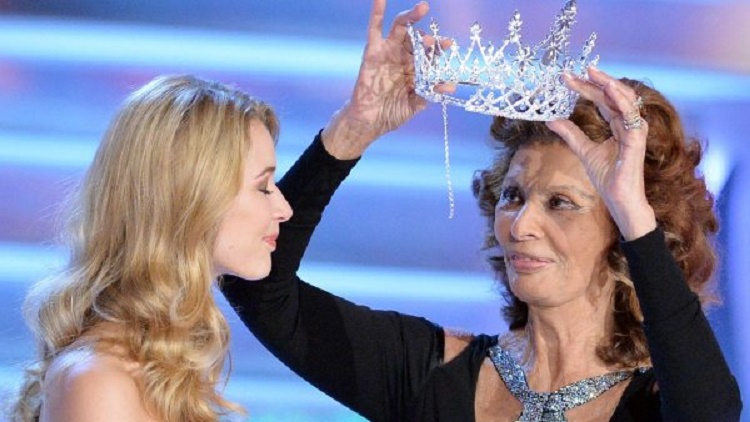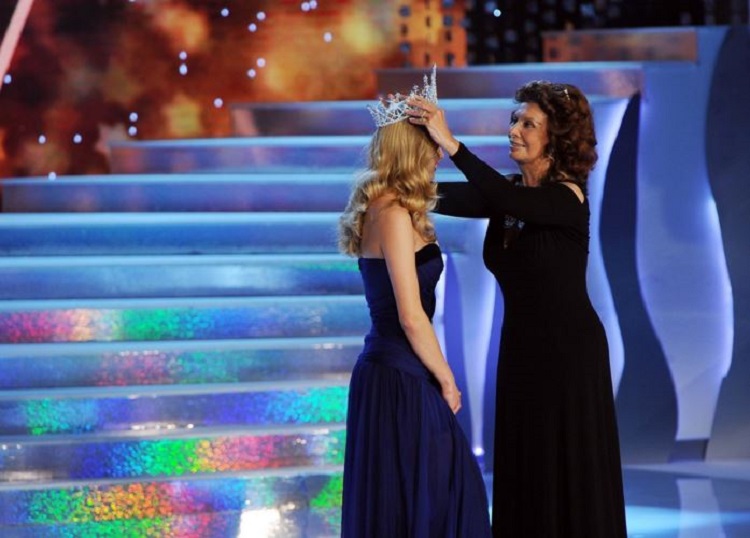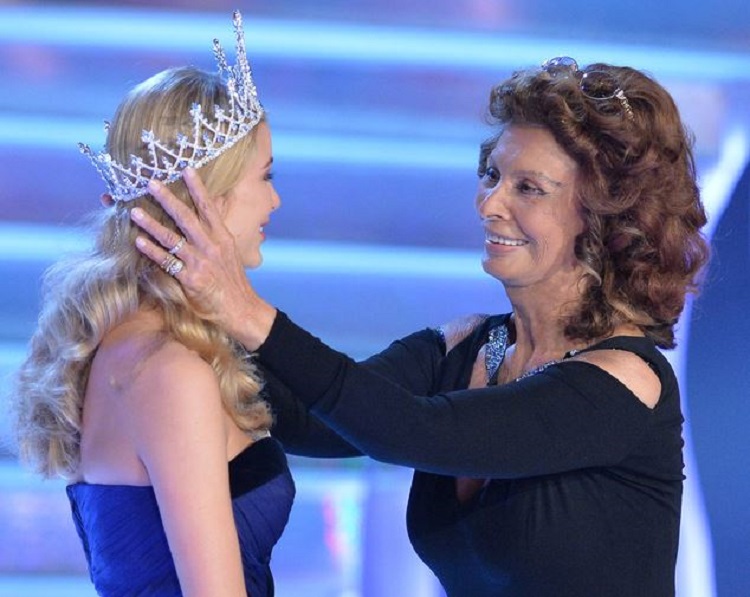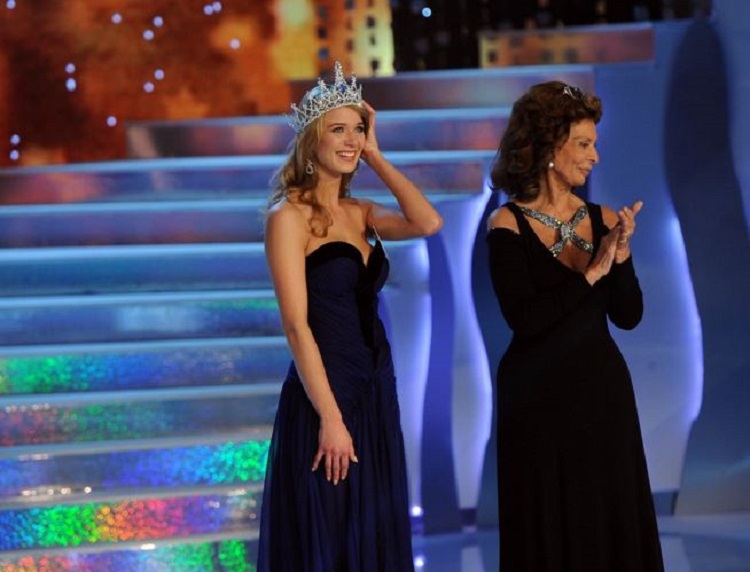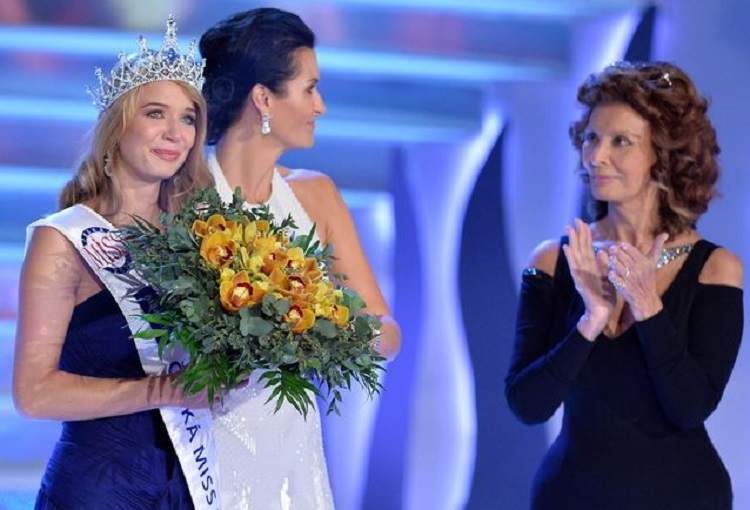 Loren not only crowned Franková, she was also an important part of the panel of judges that chose her and the other finalists of the pageant who will be going on to other pageants such as Miss World and Miss Earth.
Of course, all of the young ladies were gorgeous!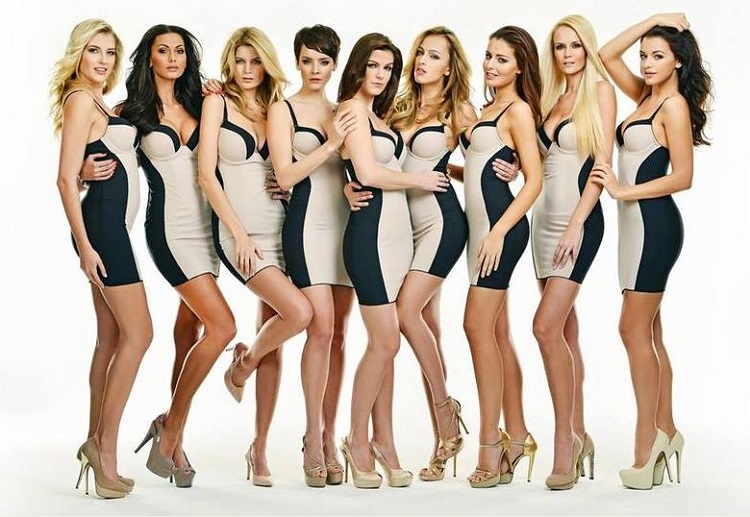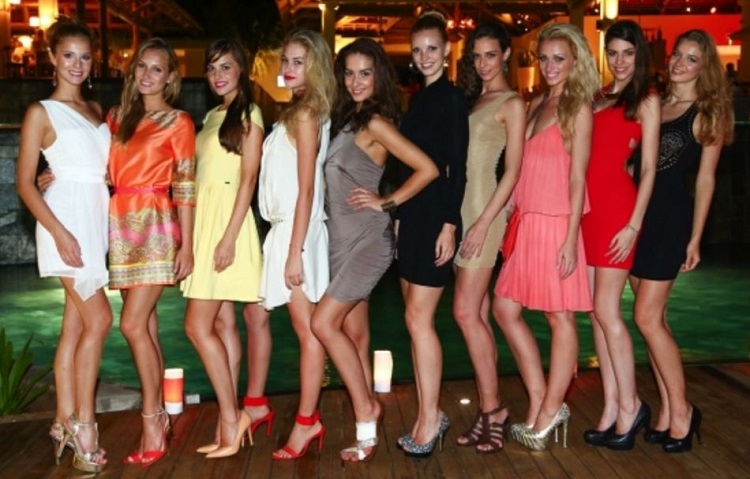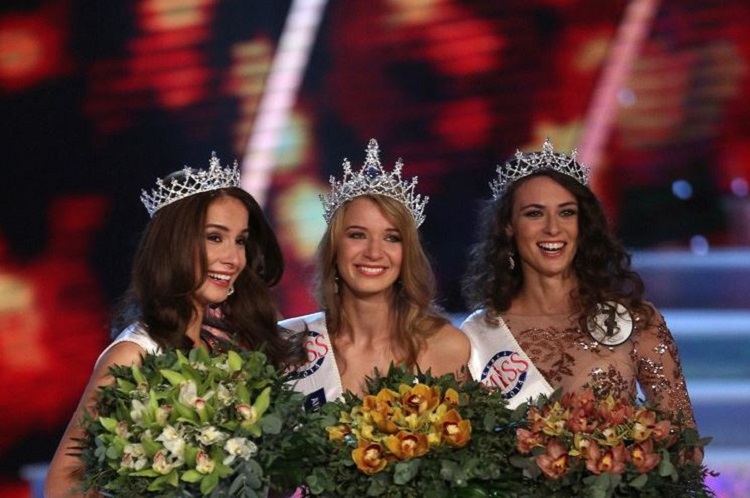 And Czech Singer/Actor and Legend, Karel Gott was on the scene as well…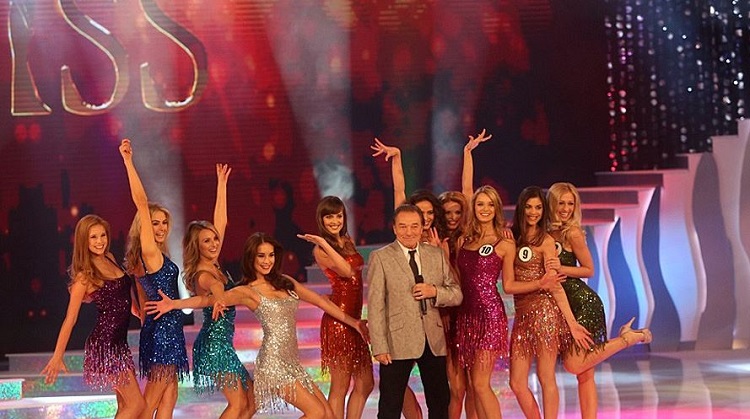 But no one shone quite as brightly as Sophia, who even at age 81, has looks that demand attention, even when standing among women 60 years younger than her.
What a stunning beauty!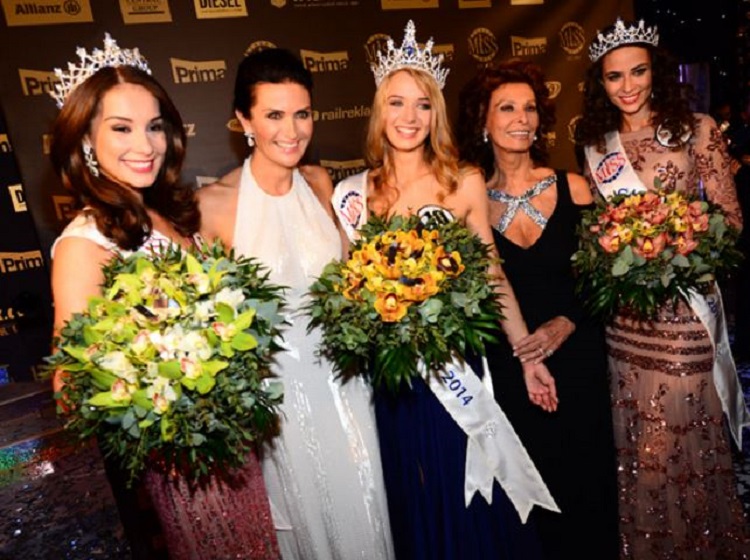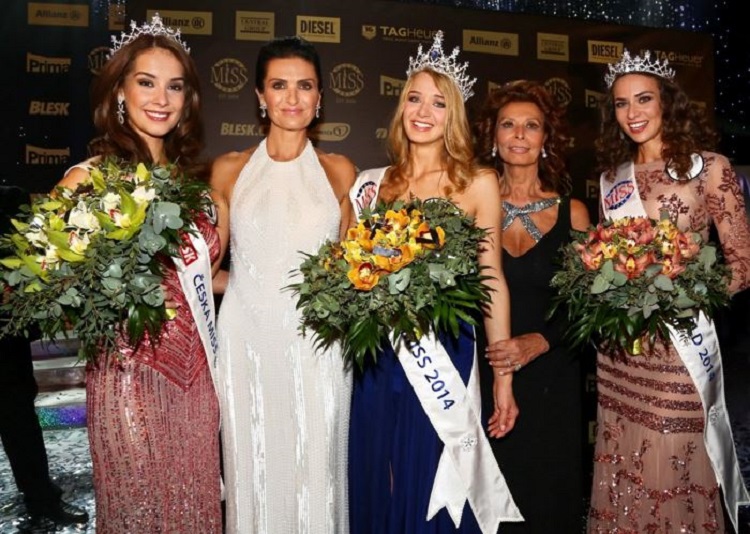 Did you know that Loren began her film career in 1950 at age 15?
She has been entertaining us for over 65 years and we have been loving not only her beauty, but her vitality, her charisma and her obvious love of life.
Through the years, everyone wonders what her secret recipe is for such beauty.
"It must be the genes I got from my mother", she answers.
Her secret to staying so fit and slim? She wakes up every day at 5 in the morning and the first thing she does is work out for 45 minutes, mainly on her abdominal muscles. After that she walks for at least one hour at a very brisk pace.
Of course, being Italian, she adds, "Good food in the fridge it can not be missed! I use fresh vegetables, mozzarella, seafood, lean meat, herbs and olive oil and these are used both as food and on the body."
Time to get some more of that olive oil…
Look at how gorgeous this woman is at 81 years of age!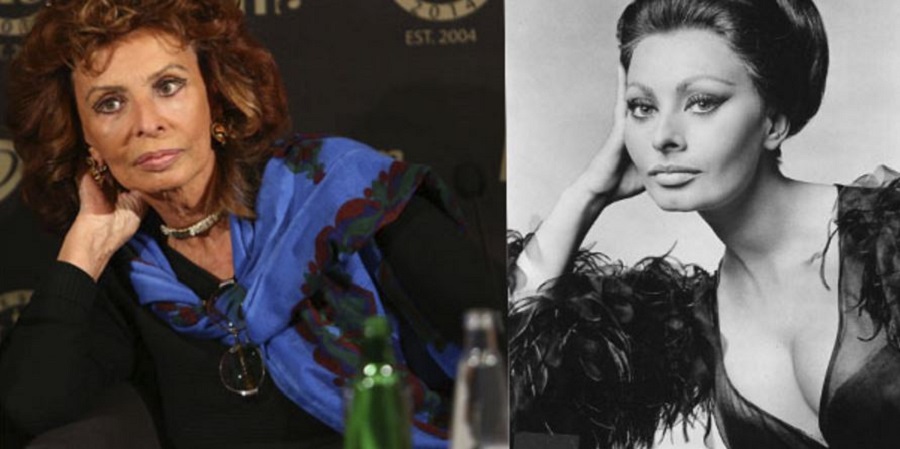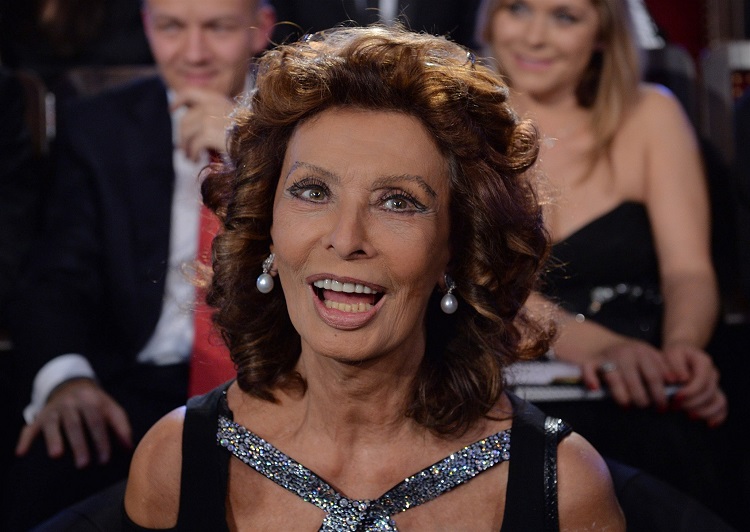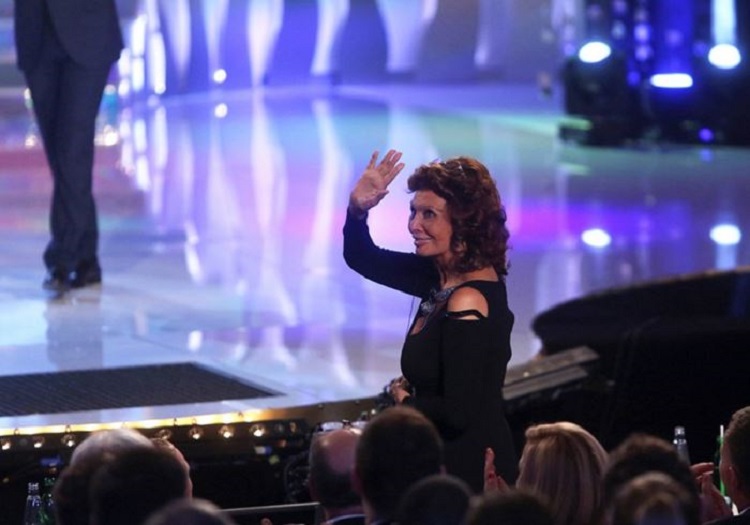 Bella, Bella, Bella!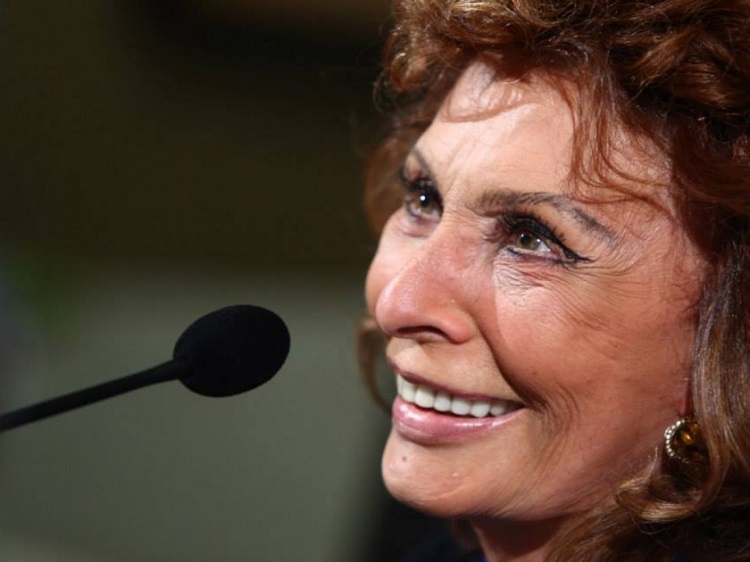 You can watch the lovely Ms. Loren arriving in this video:
Sources: Pageants News, Lidovky, Ceske Noviny, i Dnes, Blesk, Prima, Ceska Miss.
Thank you for your support – We appreciate you more than you know!
We know that you could spend hours, days, weeks and months finding some of this information yourselves – but at this website, we curate the best of what we find for you and place it easily and conveniently into one place. Please take a moment today to recognize our efforts and make a donation towards the operational costs of this site – your support keeps the site alive and keeps us searching for the best of our heritage to bring to you.


Remember, we rely solely on your donations to keep the project going.
Thank you in advance!
If you have not already subscribed to get TresBohemes.com delivered to your inbox, please use the form below now so you never miss another post.