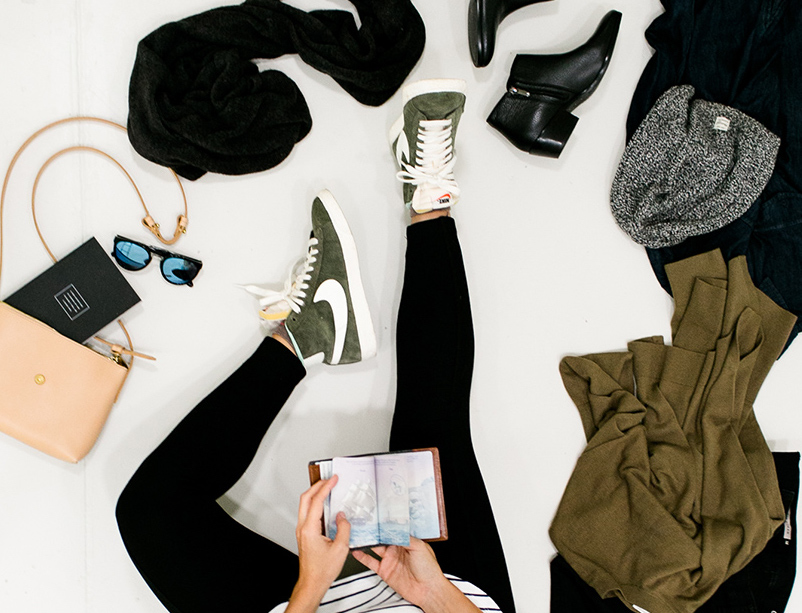 If you are planning a trip to Prague, Czech Republic there are a few thing you should remember to bring along with you if you want your trip to be more enjoyable. Learn from someone who knows… I had to learn the hard way what I should have brought and what I shouldn't have brought. Here are a handful of handy things to pack in your suitcase for your vacation to Prague.
Let's start off with one of the most important things to bring: your luggage itself. Make sure to bring sturdy luggage if you plan on walking from the metro to your hotel (as most people who take the train to Prague do). The cobblestone streets might make it difficult, if not impossible to roll a heavy suitcase. So pack light.
Prague has four beautiful seasons, so depending on when you are going make sure to bring the appropriate clothing. In the summer it is very hot and sticky and in the winter it is freezing. One thing that doesn't change whether it is Spring, Summer, Autumn, or Winter, are the showers that flood Prague's streets, especially in may, so be sure to bring an umbrella.
As for clothing, anything with lots of pockets will do as you will need to be carrying around lots of change for restrooms, tram and metro tickets, and if you are like us, a paper with useful phone numbers. Due to pickpockets, if you are a woman, it is suggested not to bring a purse. If you do, make sure it is one that could easily be hidden underneath your jacket. When we visited Prague we kept everything in our pockets and never once did we lose anything.
Theater clothes are a must when visiting this historic city. There are theaters on nearly every street and you would simply be missing out if you did not choose to go. Nothing too fancy for the theater, a simple black dress would do. Good shoes are another must. Ones with thick soles are ideal because you will most likely be walking everywhere. If you go in winter, this is even more important because if the soles on your shoes are too thin it will feel like you are walking on ice.
A map, obviously. The Czech tram and metro system can be a little confusing if you are not used to it, so it is best to bring a map to help you get around. Also, if you are not native to Czech a English to Czech dictionary would be mega useful, or you can check out our quick learners guide to learn the basics.
Something that we were not expecting, being from America, land of the free water, was that there would be no water anywhere. The only water bottles you can find are filled with sparkling water and the one restaurant we found that would give us a tiny pitcher of normal water charged us almost as much as the whole check. In Prague beer is water, literally. It is strange because the water that we did get from the tap at our apartment was some of the coldest freshest water I've ever had. That being said, if you are a religious water drinker, bring a refillable bottle to take with you when you go out.
Converter for European sockets. Being bloggers this is a no-brainer yet something that is so easily forgotten. Czech's have a different plug outlet that simply won't work with an american plug, you can buy converters in most stores buy they are easier to find online, we love this one!
Make sure to bring your camera or phone to take pictures. Prague is one of the most beautiful cities in the world and you will want to capture all that beauty to take home with you.
And lastly you can not visit Prague without having a big appetite. Czech are famous for their love of beer and food. Going to Prague while on a diet, though it could be done, would be torture!
If you have not already subscribed to get TresBohemes.com delivered to your inbox, please use the form below now so you never miss another post.
---
Remember, we rely solely on your donations to keep the project going.
Become a friend and get our lovely Czech postcard pack.