For The Boys
It's almost Valentine's Day and the stores are filled with busy men and women searching through isles for clothes, accessories, and cards for their significant other. In case you were a little late on your Valentine's Day shopping here are a couple ideas of what to get your lady.
GQ Men By Jim Nelson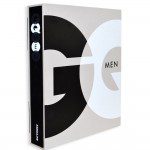 This is a gift your man and you will love, with photo after photo of some of the most handsome men… ever. Out of the 304 pages 200 of them are high quality photographs, which makes this the perfect coffee table book for the modern male. Not only is this a book that your man will love looking at, he may get some ideas from the hot hunks inside. Shop Here!
Rotende De Cartier Watch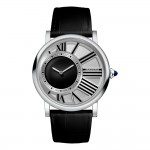 For a man with elegance and class, this Cartier Watch has just the right amount of sophistication. The perfect way to say "I love you", let him know that you care with the finely crafted kiss of Cartier. Though this gift is a bit pricy trust me when I say that your man will love it. A timeless piece, you can never go wrong with the basic colors of black and white. Shop Here!
Tom Ford Slip On Sneakers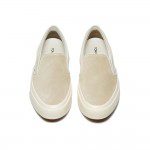 For a man who wants to be comfortable while still looking great. Tom Ford is the image we think of when we think quality. In a color wearable with almost every outfit, these sneakers could be made to look preppy, elegant, or casual depending on what you pair them with. This gift really shows you thought about what to get him. Shop Here!
Acqua Di Gio By Giorgio Armani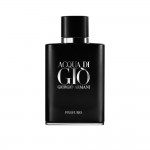 Who doesn't love when a man smells good? Again, this gift is not only for him but for you as well. Don't you just love cuddling with a man after he takes a shower and he smells of fresh cologne? We all do. So here's a gift to make your man feel great about himself and love you just a little more. The perfect way to tell him you know he cares. Shop Here!
Calvin Klein Cotton Trucks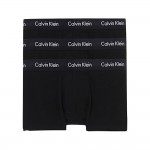 Make him feel at home when he's with you by buying him a comfy yet still sexy pair of Calvin Klein underwear. Perfect for lounging around with you Valentine's morning, these trucks with feel great under any kind of pants. All though men are usually pretty hard to shop for, underwear are always a no brainer. CK makes the best underwear. Shop Here!
So there you are, five last minute ideas for your man to make him feel special this Valentine's Day.
(And for those of you spending Valentine's Day alone, doesn't mean you should feel bad about yourself or go without a special treat, so go ahead and go to the store and buy yourself something special!)
If you have not already subscribed to get TresBohemes.com delivered to your inbox, please use the form below now so you never miss another post.
---
Remember, we rely solely on your donations to keep the project going.
Become a friend and get our lovely Czech postcard pack.