20 minutes east of La Quinta in the center of small town Thermal, CA, also known as the barren deserts where Coachella is held, the faint sound of a sports car motor can be heard. Surrounded by mile high palm trees and the mystical mountains of Palm Springs lies 4.5 miles of a solid concrete racetrack called The Thermal Club. The Thermal Club is a privately owned motorsports facility where you can only get in if you are one of their high rolling members.
The Thermal Club is known around famous race car drivers and celebrities as one of the best. You have full access to the racetrack where you can go out on their go-karts, or bring your own sports car for some open drive time. They have a one-on-one instructor on the club grounds at all times for you to learn to race and the open skies are just a added bonus to the awesome experience.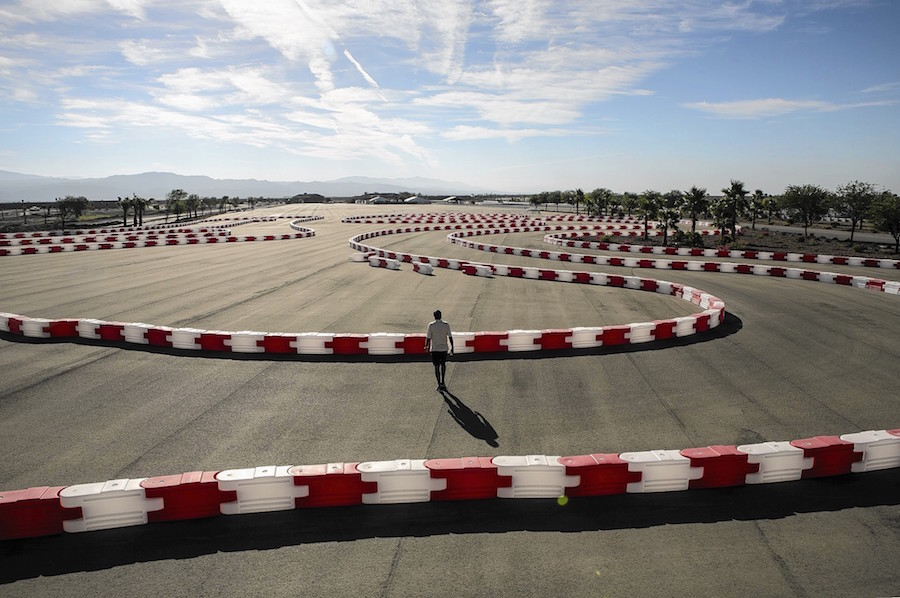 This member-only club includes a clubhouse which is fully equipped with a lounge where the members can relax. You also get a personal garage and villa where you can rest. If you happen to be a member at this high quality club you can expect to be pampered with spa services, pet care, lodging accommodations, a personal assistant, and trainer. 

The thermal club gives a whole new meaning to "At The Races"
Sources: LA Times, Allen Berg Racing Schools
If you have not already subscribed to get TresBohemes.com delivered to your inbox, please use the form below now so you never miss another post.
---
Remember, we rely solely on your donations to keep the project going.
Become a friend and get our lovely Czech postcard pack.