The two most popular things in London, England? Going on a tour on a big red bus, and sitting down for afternoon tea. So what better way to hit two birds with one stone than to combine the two? Everyone knows that there is simply too much to do while visiting London and that it's hard to fit it all into a day trip. That's why it's always important to improvise, even if that means drinking a warm cup of tea whilst touring this beautiful city on a big red bus.
BB Bakery has created the ultimate 1 hour and 30 minute touring experience with The Afternoon Tea Bus Tour, a tour around London where you can see everything from Buckingham Palace and Big Ben, to Hyde Park and Harrods Department Store. And, you can see all this as you enjoy a big selection of teas and trays filled with macarons, mini cupcakes, sweet pastries, and sandwiches.
The bus itself is a double decker with room for 34 passengers. It has 11 diner-style booths which give it a retro spin, and the funky balloons and menus make it really welcoming and cozy. What better way to get a taste of England with their traditional scones, and homemade jams. And, if you like what they are serving, stop by their bakery to pick some sweets up to bring back to your hotel to enjoy later as you are uploading all of your cool photos from the day to share with your friends.
When in London, be a tourist! Take lots of pictures and enjoy their traditional foods and activities!
After all, it is LONDON, BABY!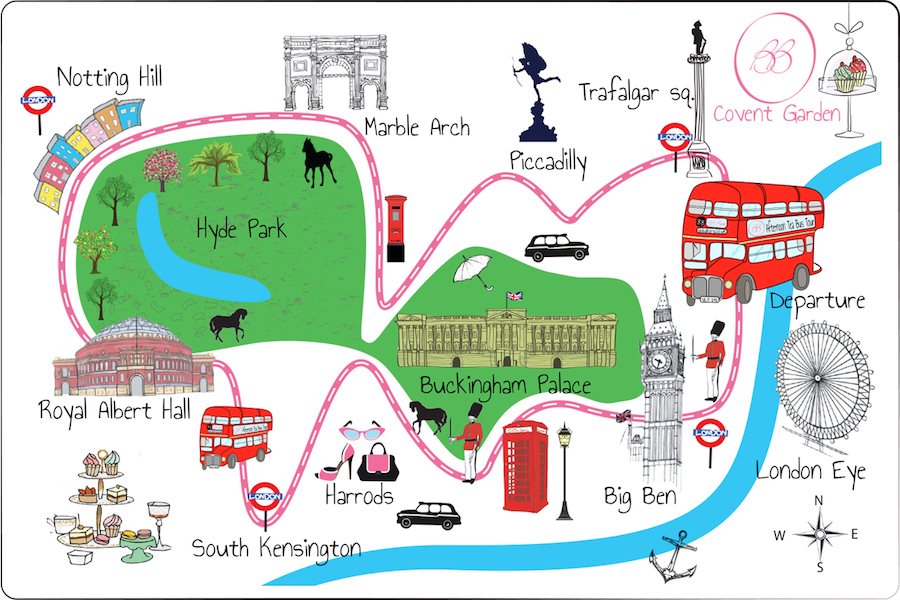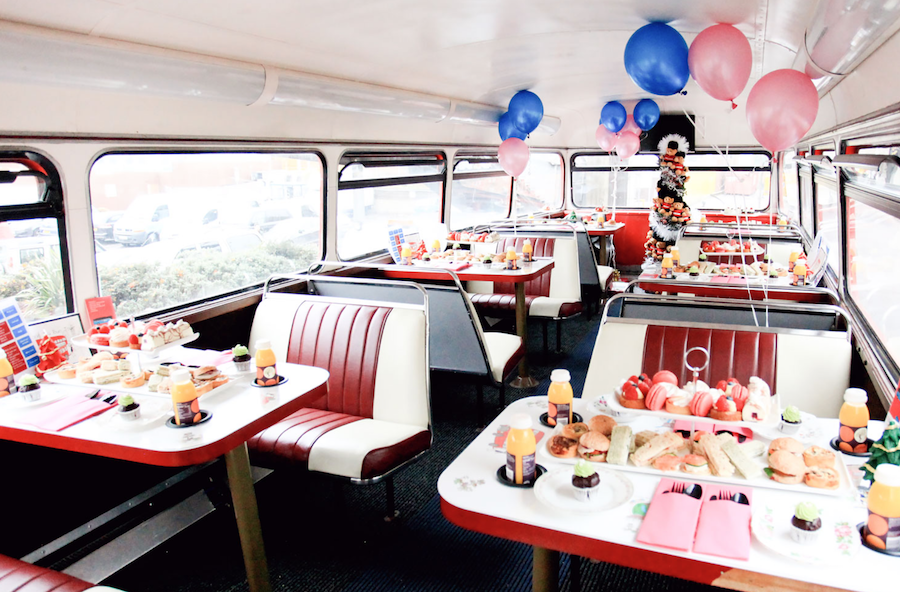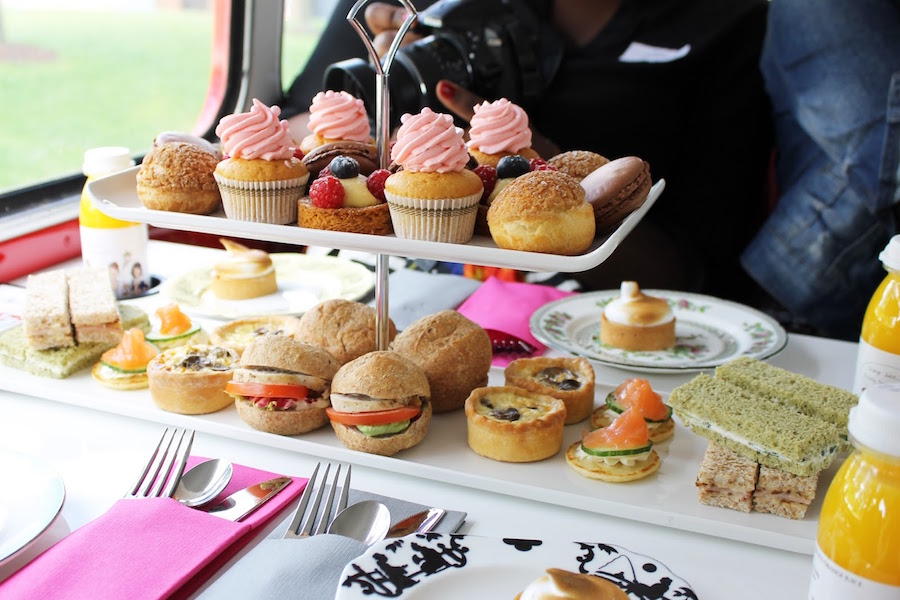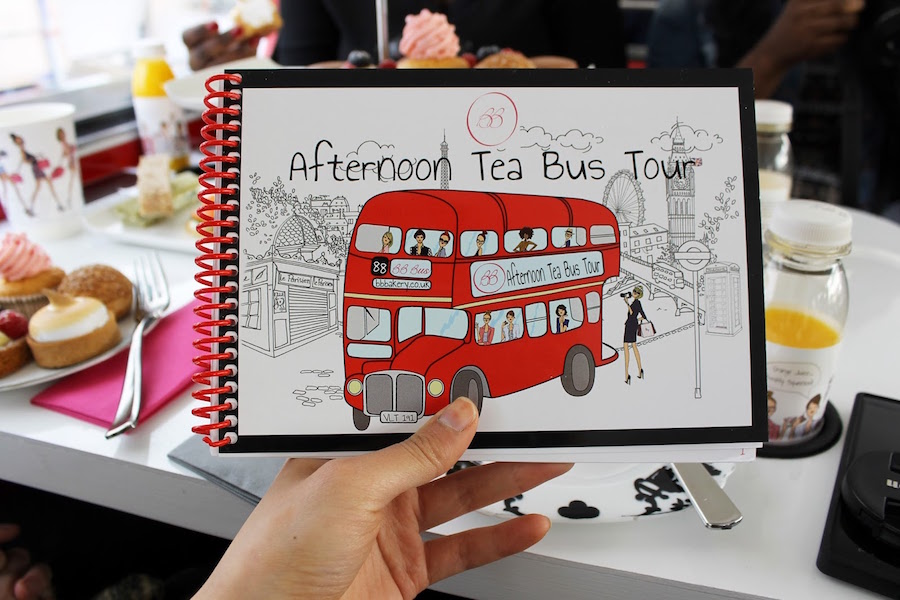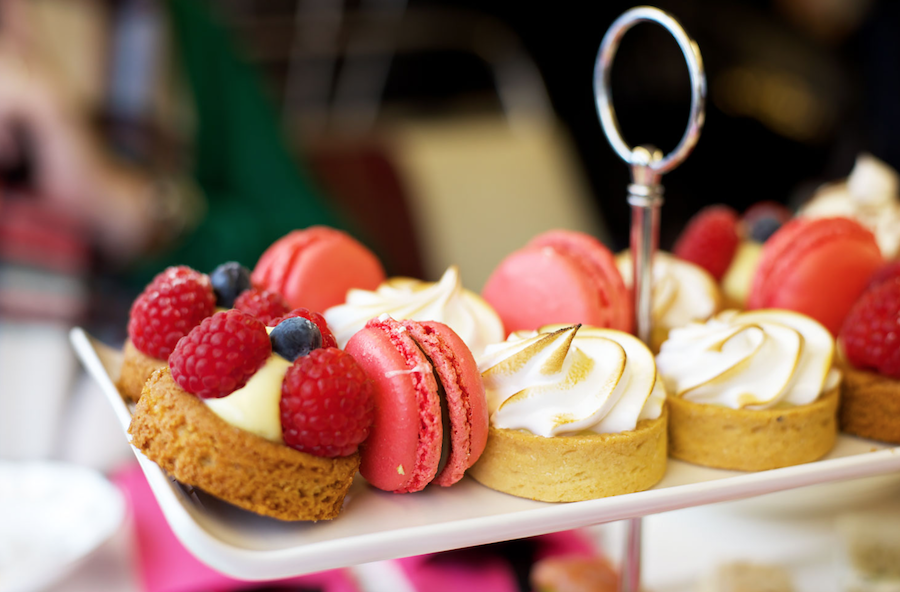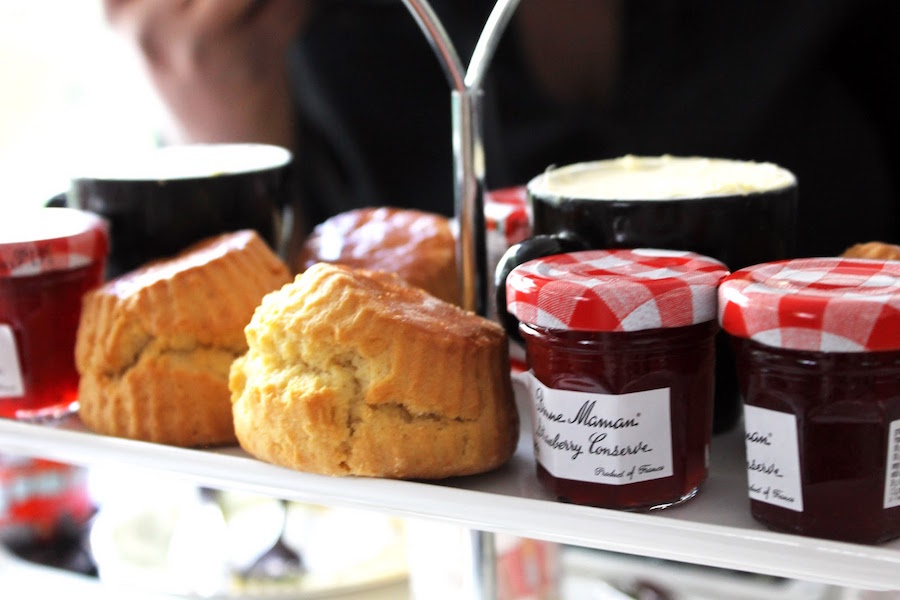 Sources: BB Bakery, Sophie Loves Food, Beauty From The Fjord, Kathryn Warm Strong
If you have not already subscribed to get TresBohemes.com delivered to your inbox, please use the form below now so you never miss another post.
---
Remember, we rely solely on your donations to keep the project going.
Become a friend and get our lovely Czech postcard pack.