Pavel Berky is a Slovakian born fashion designer who is based in London, England and Prague, Czech Republic. Pavel says that he remembers coming home from school and drawing/designing clothes with his sister at a very young age and it stuck with him ever since. Later in his life he moved to London, England and after living there for a while, he moved to Prague because he loved the Bohemian vibe… who doesn't?
His designs are very versatile. Bringing together all kinds of cultures and styles means being at one of his shows is like being at one big fashion parade fit for anyone. Combining shapes that resemble gypsy women's clothing, asian sleekness, and classic elements, he has all of the traits of a world renowned designer.
He was featured in numerous Fashion Weeks, probably because his designs are so timeless. His most recent collections feature rich colors such as deep blue, navy green, and bronzy yellow. The materials he uses are practical yet luxurious and drape over the skin with elegance and class.
He incorporates a lot of his Czech lifestyle into his pieces with minimalism. But his Slovakian history also inspired him to add some decorativeness into his collections. Being that Slovakia is so close to Russia some of his designs almost look like they have some of the same characteristics as Russian folk clothing.
Though his more recent shows are becoming more color oriented and playful with high-low button ups and over the mouth mask style scarves, I have decided to show you some of his more simple designs from a show that took place a few years back. In this show he used the color that defines simplicity: black. Though the color may be simple, the mixture of sheer and solid keeps it sophisticated and sexy at the same time. Plus, I'm in love with the pop of white on the statement glasses, so chic!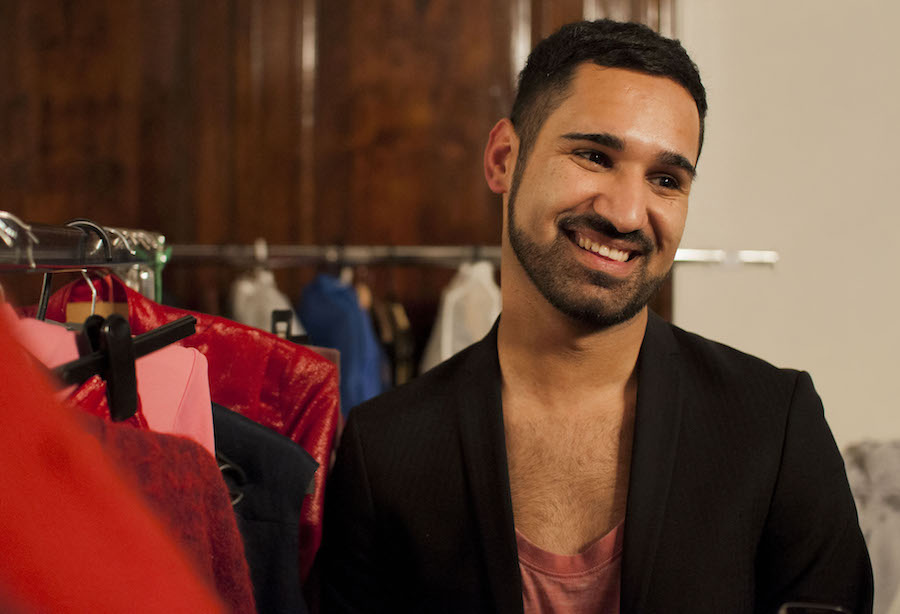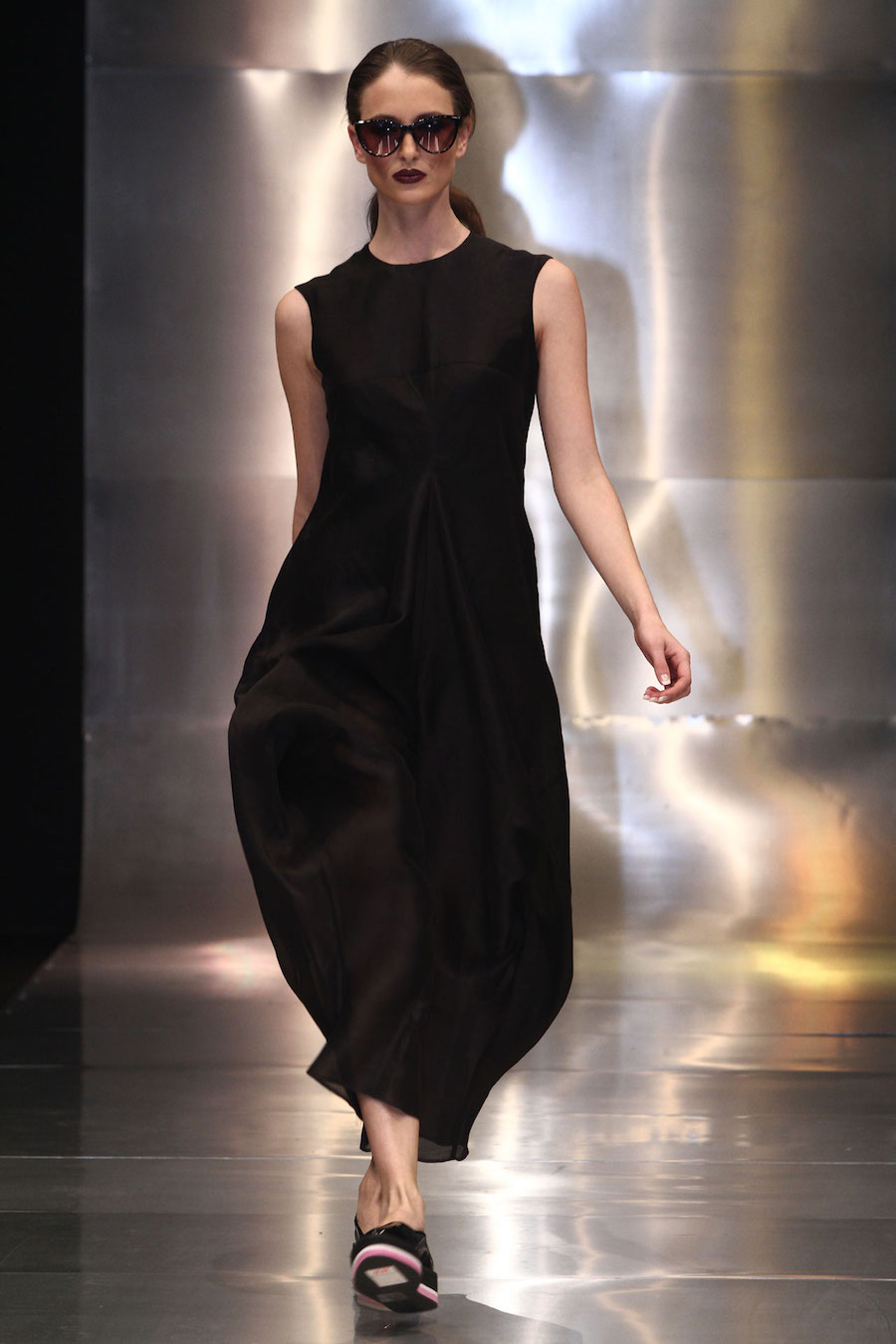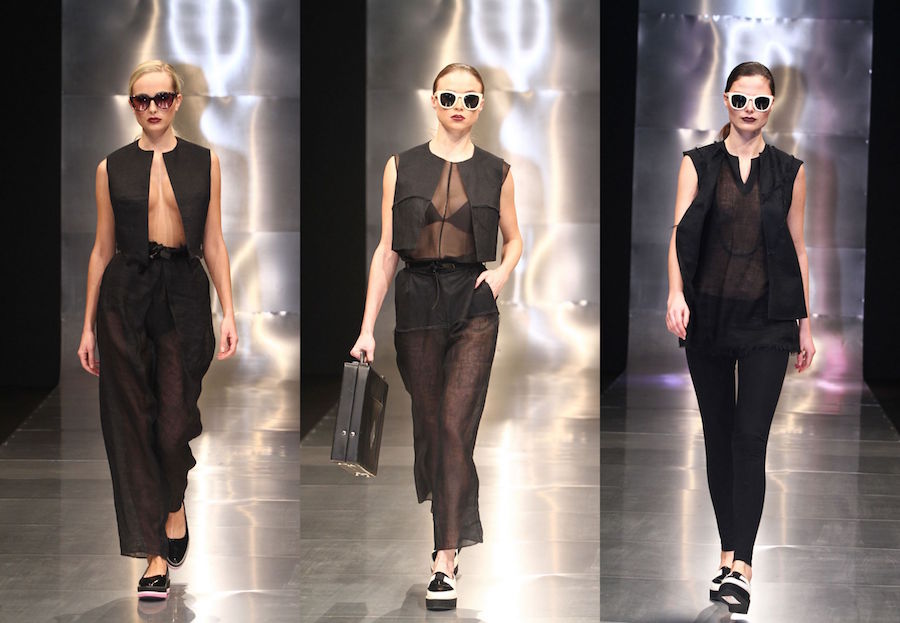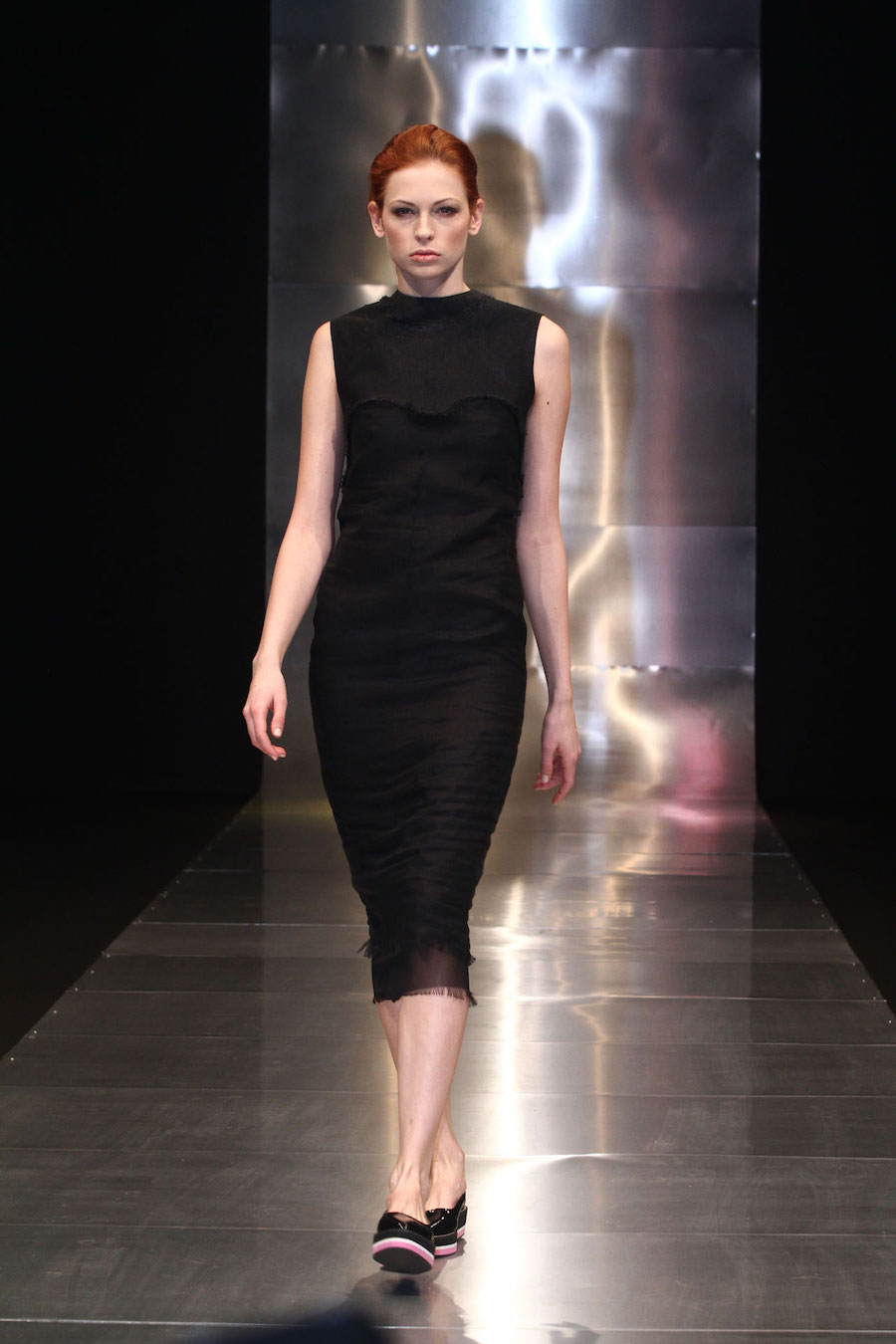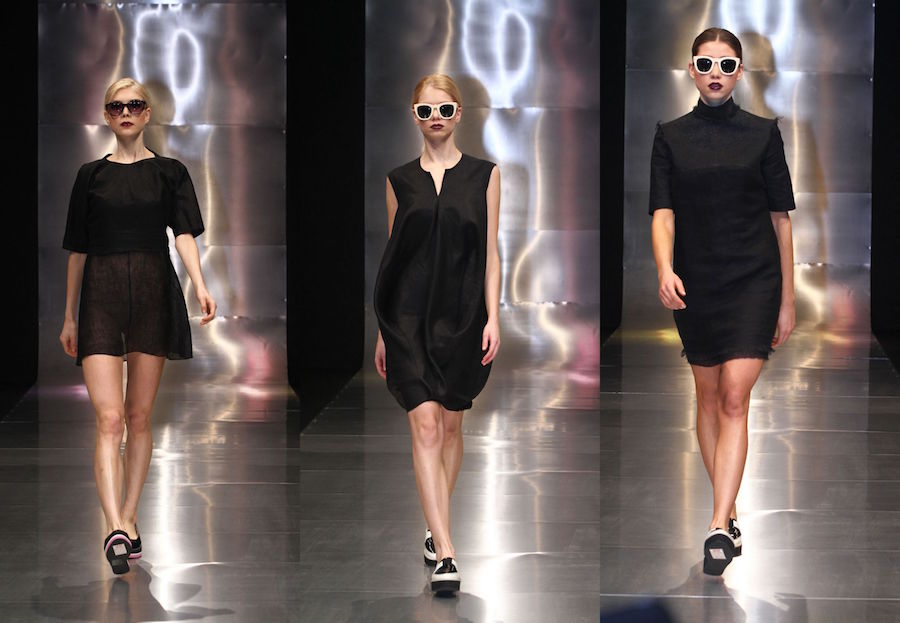 Sources: Fashion Cabinet, BVV
If you have not already subscribed to get TresBohemes.com delivered to your inbox, please use the form below now so you never miss another post.
---
Remember, we rely solely on your donations to keep the project going.
Become a friend and get our lovely Czech postcard pack.