Today's post tells the extraordinary story of the leading Prague tailor, couturier and clothing designer Oldřich (Ulrich) Rosenbaum (1896–1991), who for more than seventy years created an elegant and highly fashionable style of clothing for wealthy clients in Czechoslovakia and then in the USA.
A renowned New York fashion designer of Prague, Czech origin who dressed the wives of American presidents and Hollywood stars. Under his own name, Oldřich Rosenbaum, he ran one of the most important fashion salons in interwar Czechoslovakia.

Oldric Royce, real name Oldřich Rosenbaum (1896–1991), was a member of the prominent Prague Jewish Rosenbaum family, a family of successful women's tailors.
The Rosenbaum Couture House, also known as Maison Rosenbaum, was a fashion salon in Prague (1881–1948) that developed from Eliška Rosenbaumová's dressmaking company.
The name Rosenbaum became synonymous with elegance, luxury, refinement, precision and originality.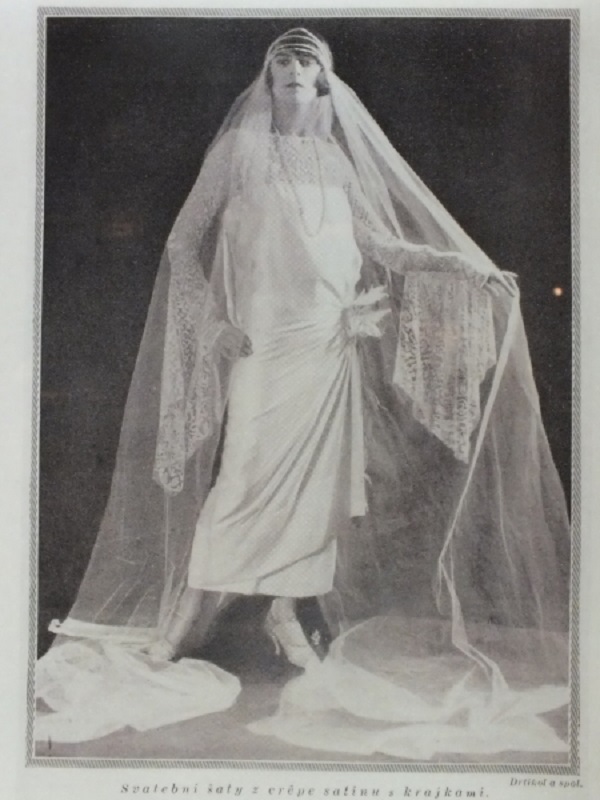 When her son Ulrich took over the company after her death in 1924, he used the Czech version of his name, Oldřich Rosenbaum (1896–1991).
In the early 1930s, fashion ruled Europe and the world. She appeared more and more in magazines
and newspapers, especially in the months when new collections were released. People wanted to have fun and the clothes designs reflected their attitudes.
The company became a luxury fashion company inspired by the French model of haute couture season collections.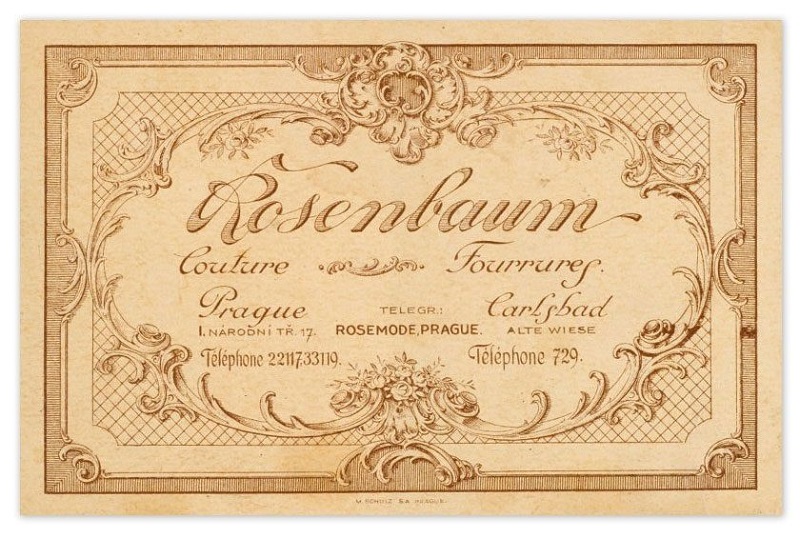 Oldřich Rosenbaum often went out into the world not only to look for inspiration, but also to buy high-quality and first-class materials. He drove them mainly from Italy, Germany and Austria. He went to fashion shows in Paris four times a year. Then he mostly went to the Riviera with his designers and there they processed and prepared their own collection what they had glimpsed at the shows.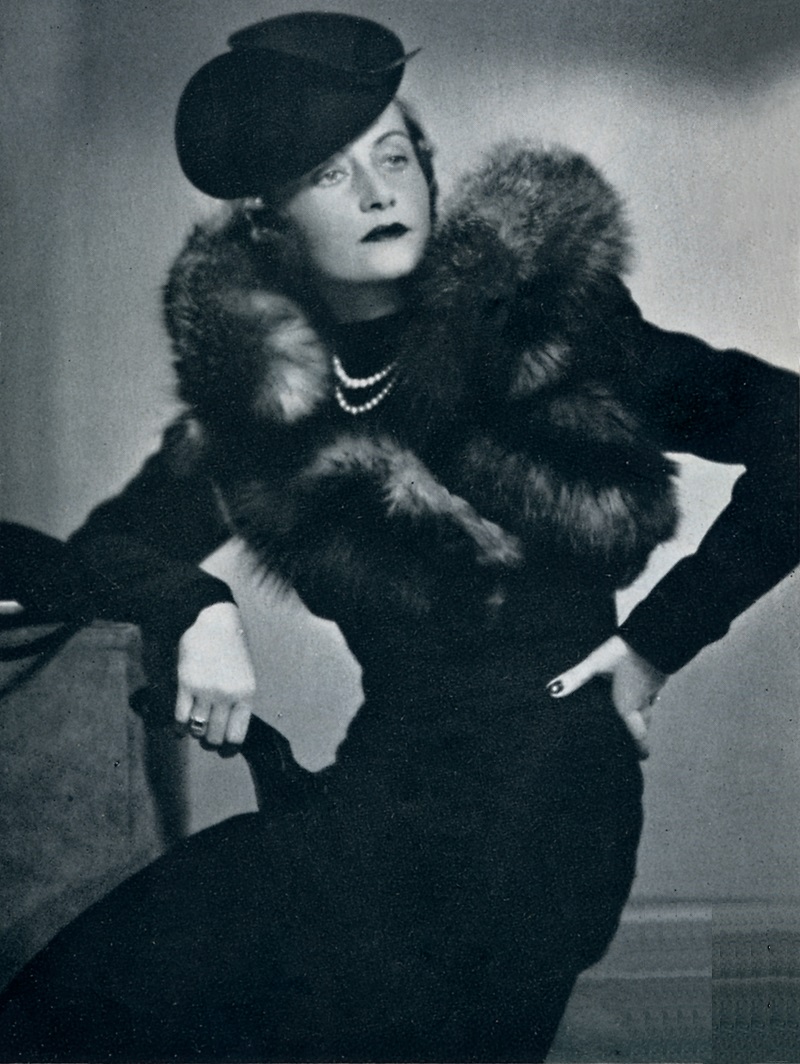 When Adina Mandlová first started out in film, she didn't yet make a decent living from them. That is why she also made a living as a model in the famous Rosenbaum salon in Prague. You will definitely find Adina as a mannequin in the preview  (about halfway into the short 2-minute film).
That's right, the house model of Rosenbaum fashion salon was the actress Adina Mandlová, a Czech film star from the era of the First Republic. She was, at one time referred to as a Czechoslovak fashion diva.
She wrote in her memoires, that Rosenbaum was a new type of fashion designer. His creative approach was based on fitting the materials directly on mannequins and the salon's specialty were clothes created by precisely cutting luxury materials imported from abroad, e.g. from the Parisian company Rodier, which also supplied the famous Coco Chanel.
Adina Mandlová's style was iconic for many women. Undoubtedly, the fact that the actress's civilian clothes did not differ in style from the models that could be seen on the silver screen was also responsible for this. The fashion center of the then Czechoslovakia were the salons of Hana Podolská and Oldřich Rosenbaum. She had her pantsuits, which were her favorites for leisure time, made in Rosenbaum's salon. Emancipated dressing was typical for this time, mainly from the point of view of the effort to encourage the equal status of women in society.
Rosenbaum offered his customers flattering, very feminine clothes. Apart from the popular suits with elegant details, these included fur covers and raincoats.
However, he became most famous for his sophisticated, asymmetrically cut evening gowns, which seductively emphasized women's curves.
In order for the salon to stay at the cutting edge of haute couture, it was imperative and absolutely necessary for Rosenbaum to visit regularly with his seasonal and semi-seasonal designers shows in Paris. Then he would go with this designers to the Riviera, where they processed all the documents and information from the Paris shows and began to plan and prepare their own collection. These latest designs would then be represented directly in his own salon on Národní třída and in the branches in Karlovy Vary and Vienna.
Rosenbaum came up with an amazing gimmick. Not only did he create clothes as prototypes, but he recorded the occasion for which the dress was made and where the lady in question would appear in it. For this purpose, each client in the salon had her own card along with scraps of fabric from which to sew for her.
Twice a year, the Rosenbaum Model House organized fashion shows for selected clients in the salon on Národní třída, with treats from the most famous Prague delicatessens. Entry was free and anyone and everyone into fashion was there.
He also had strong contacts with the French fashion world and he built a network of collaborators all over Europe. These included the Paris-educated drawer Zdena Mayerová Fuchsová (between 1925 and 1935), editor of the fashion magazine Eva (between 1932 and 1938), whose drawings shaped the Czech public's fashion tastes, and from 1935 the talented and sought-after designer Mikuláš (Niko) Pauzdr as well.
The Belgian Camille Chasterusse worked as a cutter in Rosenbaum's company and the Croat Otto Berger was a modeller. The young designer Cristóbal Balenciaga allegedly briefly worked in the company in the 1930s as well.
He trained as a tailor in her factory and in 1919 took over the Rosenbaum company located at Štěpánská street 53.
In interwar Czechoslovakia, he ran one of the most prominent fashion salons of the time, Modelový dům Rosenbaum (1919–1938), dressing the clientele of the highest social class. Truly one of the most luxurious haute couture companies of the first half of the 20th century on the territory of modern day Czech Republic.
He was not only a prominent personality of the Central European fashion world, but also a legendary figure of the Prague homosexual scene of the 1930s. Members of Prague's homosexual community gathered at parties in his apartment in the Lucerna Palace.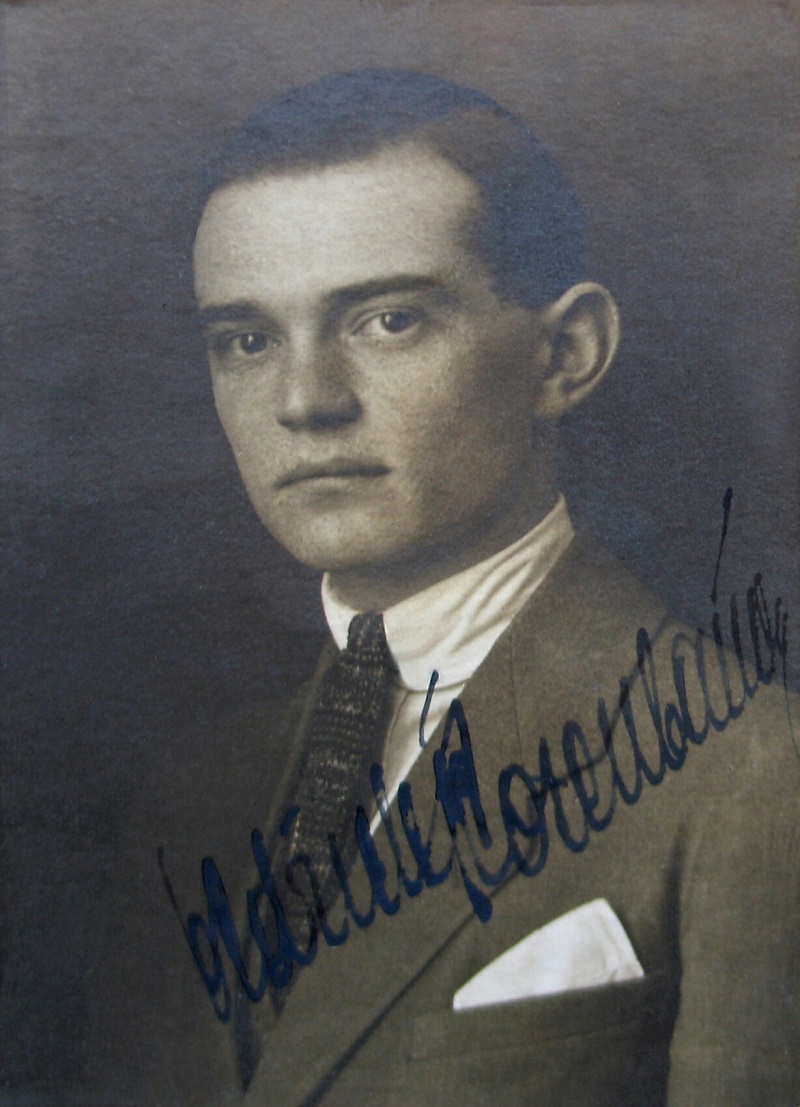 After the establishment of the Czechoslovak Republic, Oldřich Rosenbaum realized that ladies from the most affluent Czech, German and Jewish society would be his customers if he offered them a level and luxury comparable to the Parisian salons.
After his mother's death in 1928, he moved the salon to the newly built functionalist Steiner Palace on Národní třída 17 (now 15) and transformed an average ready-to-wear factory into one of the most famous, sought-after and, above all, luxurious fashion houses.
He established the operation on the model of French haute couture salons. His employees were true masters of their craft, many also gathered experience from abroad and had artistic talent. In 1928, Rosenbaum brought the French tailor Camille Chastrusse, who had extensive professional experience in England, France and Belgium, to his plant to train the local staff.
As he grew, he established branches in Prague, Vienna, and Karlovy Vary, where he also held fashion shows at the Imperial Hotel.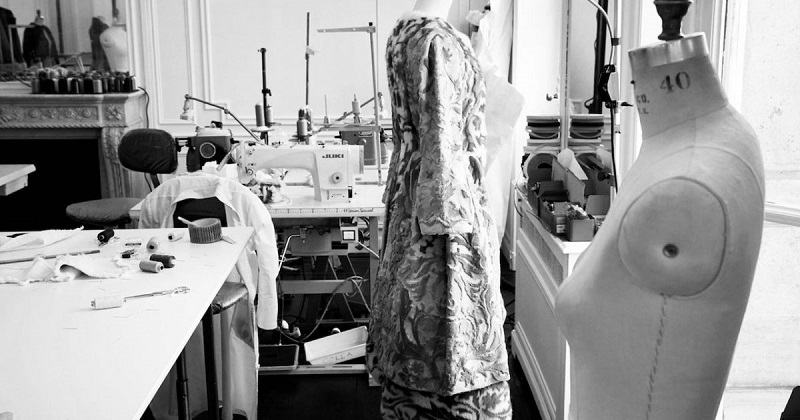 The company grew comfortably, so Oldřich Rosenbaum opened several branches and expanded the range to include the sale of cosmetics and perfumes, ready-made women's clothing, a shoe store, opened a branch in Karlovy Vary, a linen store and a branch tailoring factory in Stará Louka. He also produced clothes and hats and was also engaged in fur production. Rosenbaum also custom made pieces  for film studios at Barrandov, though it was difficult to locate exact pieces. Certainly, though, many of beautiful gowns of the actresses in the First Republic era were wearing his designs.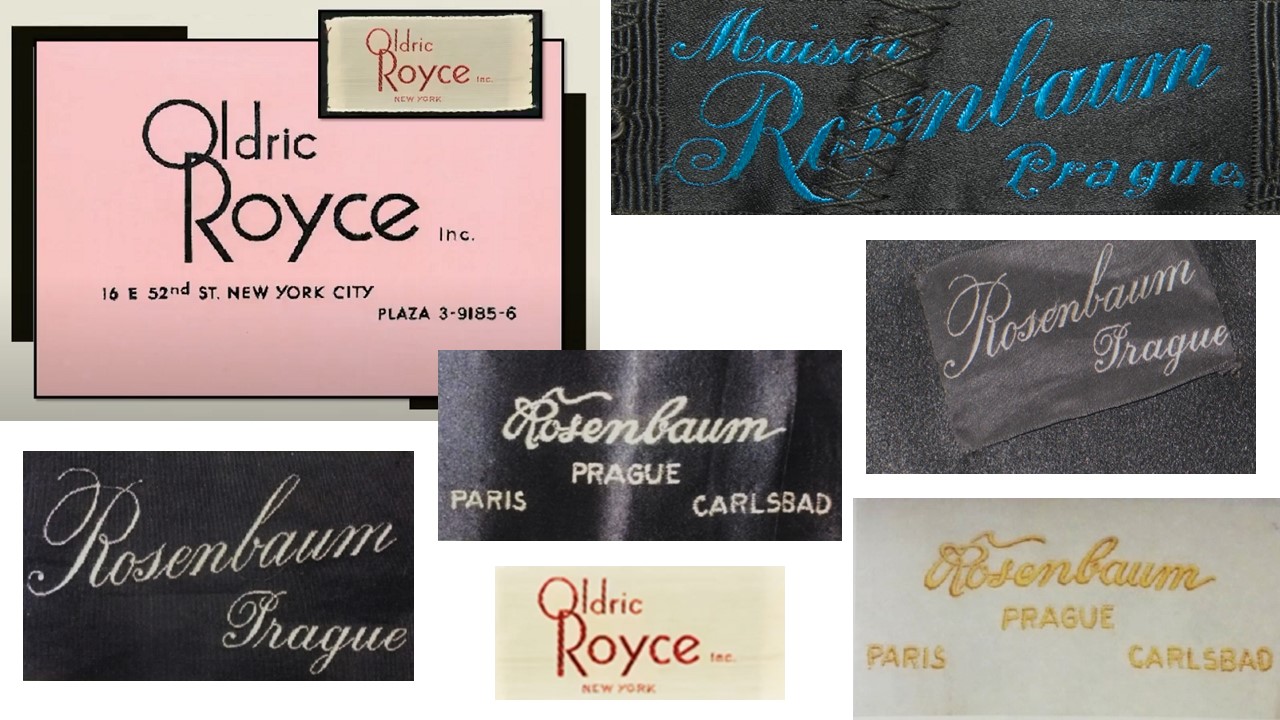 And then came World War II.
The successful development of the company ended with the rise of Nazism in Germany, which became a threat to Czechoslovak Jews as well. Fearing the growing Nazi threat, he decided to emigrate from Czechoslovakia in 1938. Oldřich Rosenbaum did not hesitate, in the fall of 1938 he moved to Paris and on February 18, 1939 he sailed aboard the Queen Mary to American shores.
His Prague company was confiscated during the Protectorate and Aryanised – i.e. handed over to Aryan hands in 1942. It was bought by German Wehrmacht officer Hansulrich Pfenzing. It is said his salon allegedly also became a place of visits for the wife of Reich Protector Reinhard Heindrich. After the war, the company was nationalized in his absence in 1948 and transformed into děvního závodu Styl – Style Clothing Factory (1954–1993). However, people had the original name so fixed that they still called it "Rosenbaum".
After arriving in New York City, Oldrich Rosenbaum began to build a new existence for himself – he adopted the English-sounding name Oldric Royce (1941-1982), applied for American citizenship (he obtained it in 1944) and started a business.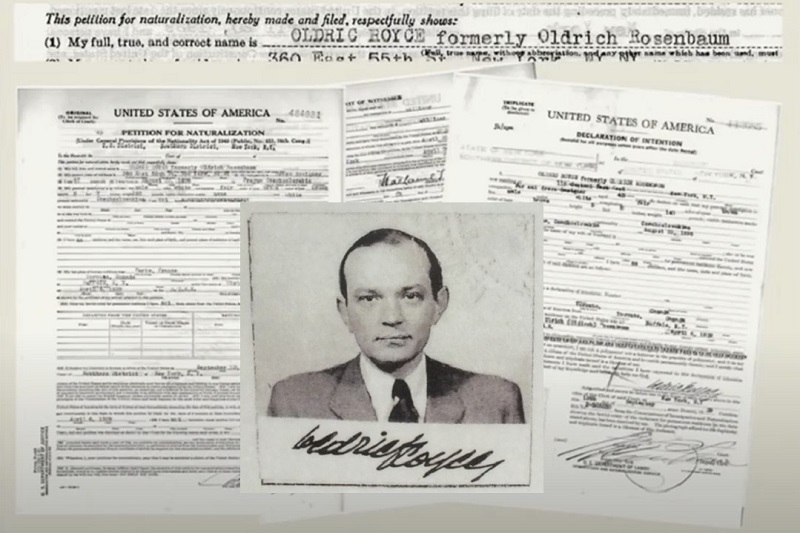 In 1947, he established himself on the American fashion scene by winning the extremely popular American Fashion Competition of the Chicago Tribune.
He drew attention with an extraordinary gown with a corset bodice and layered tulle skirt, which heralded a transformation of the fashion silhouette.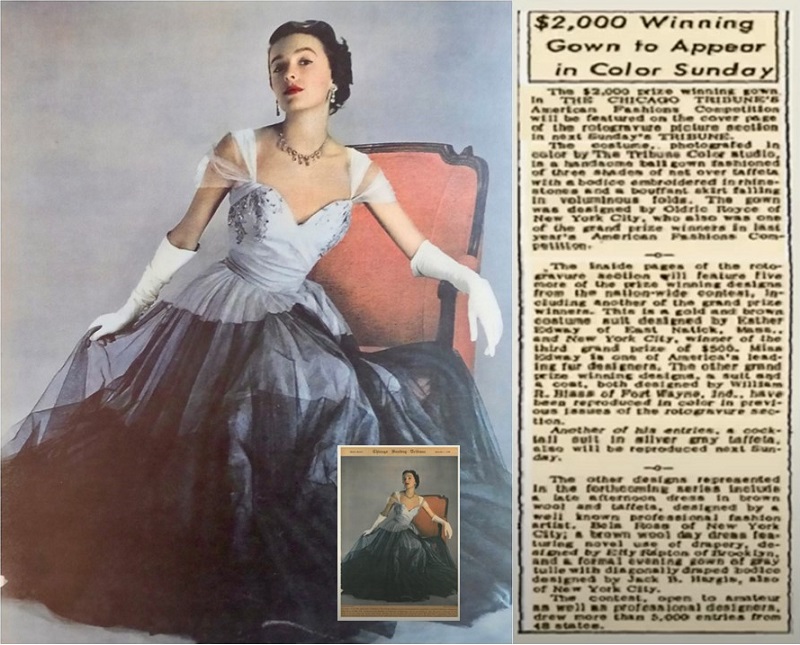 He staged seasonal shows and made expensive clothes for high society women. They loved his eye for details and special ornamentation on his pieces.

He designed for Hollywood stars Mary Pickford, Marlene Dietrich, and Ethel Merman and made the prized costumes of the world-famous soprano of Czech origin Maria Jeritz for her return to the Metropolitan Opera in New York from 1921-1932. Because of her strong voice she was known as the Moravian Thunderbolt.
The full boom of his business was brought by the post-war period. From 1947, he regularly organized fashion shows and participated in various professional competitions with his designer Béla Ross, where he was often awarded.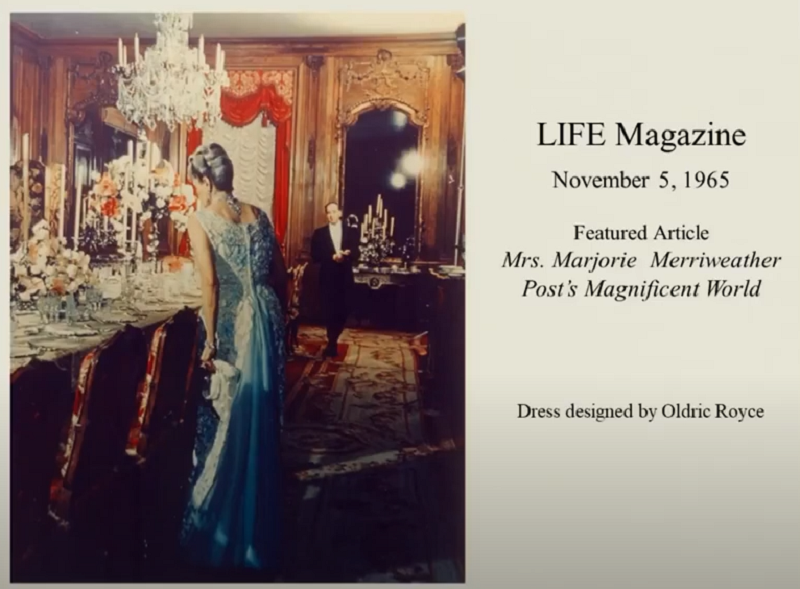 Rosenbaum's popularity grew, and his customers became a number of celebrities, from politicians' wives to actresses and movie stars.
Dancer Ginger Rogers, wearing a cocktail dress and cape from his salon, appeared in a print ad for Mojud's Magic Motion stockings (1951). He followed up his entrepreneurial successes from Czechoslovakia with designs for ready-to-wear clothes and cuts for home seamstresses under the Prominent Designer brand of the Reader Mail company.
Among them were Ginger Rogers, Marlene Dietrich and Ethel Merman, Happy Rockefeller, wife of New York Governor and later Vice President of the United States Nelson Rockefeller, as well as Wallis Simpson, Duchess of Windsor.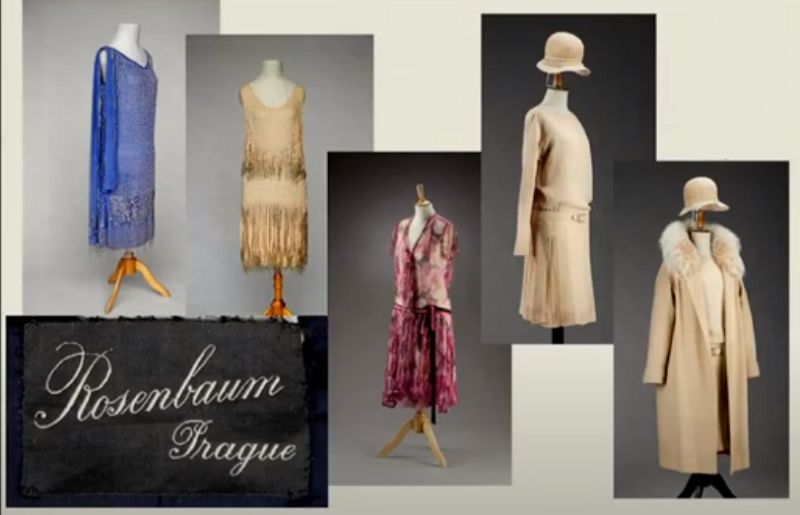 He designed his models for former first ladies Eleanor Roosevelt, Bess Truman and Mamie Eisenhower, among others, which even earned him praise on the floor of the United States Congress: In February 1958, Francis Edwin Dorn, a member of the United States House of Representatives from New York, expressed Mamie Eisenhower special tribute to her leading role in the style of dress for official state duties, and credited Oldric Royce for this.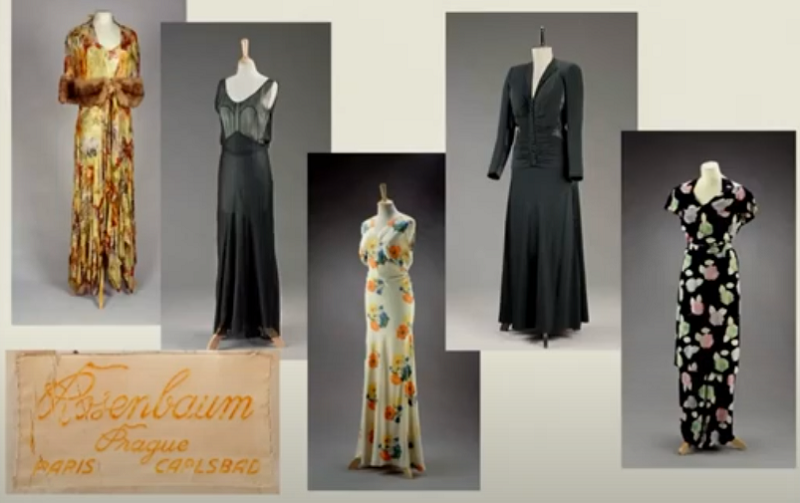 Among Royce's most loyal customers was Marjorie Merriweather Post, philanthropist and owner of General Foods, one of America's richest women. A collection of her clothing is housed at her former residence at the Hillwood Estate, Museum & Gardens, in Washington, D.C.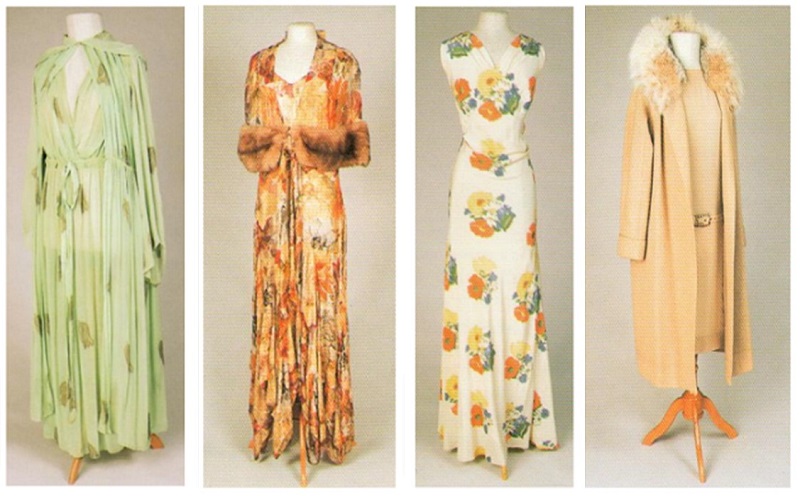 He was praised in the press and his models appeared in the New York Times and the New Yorker and Life magazines. His specialty became clothes with flattering silhouettes, always perfectly shaped with precise cuts.
Everyone wanted to get their hands on a Oldric Royce dress.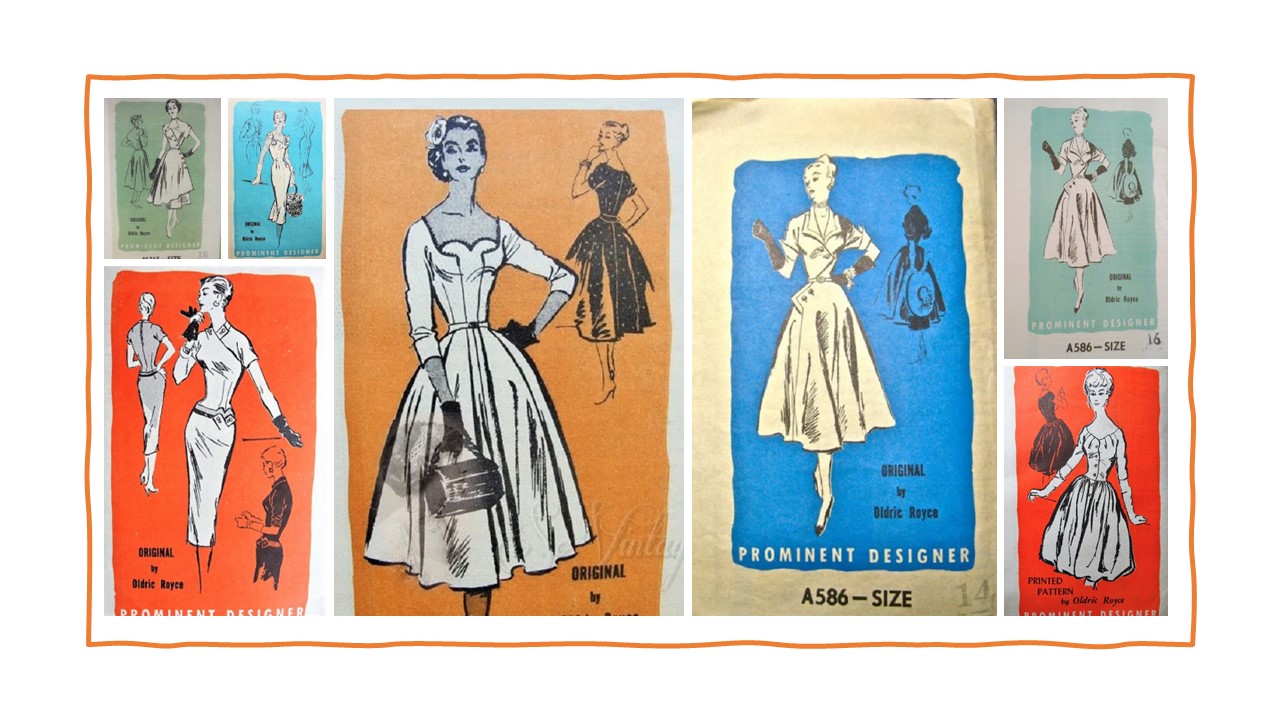 That's why he became a favorite designer, especially among customers of "mature age".
He dressed important personalities of the American social elite, not only former first ladies Eleanor Roosevelt, Bess Truman and Mamie Eisenhower, but also Wallis Simpson, the Duchess of Windsor, and Margarette Rockefeller.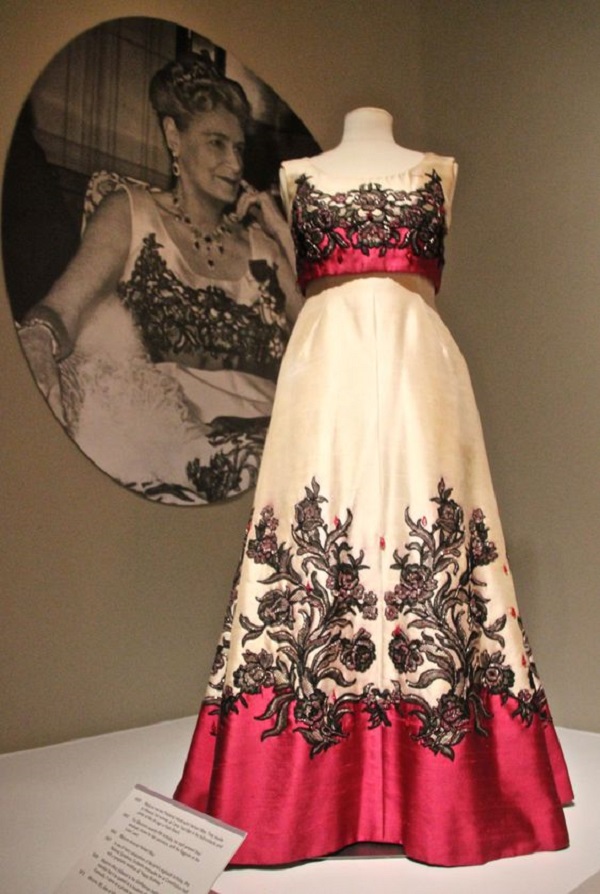 For this, he was awarded a Gold Medal by the Fashion Foundation of America and was commended on the floor of the United States Congress (1958).
Let's look at some of his beautiful designs…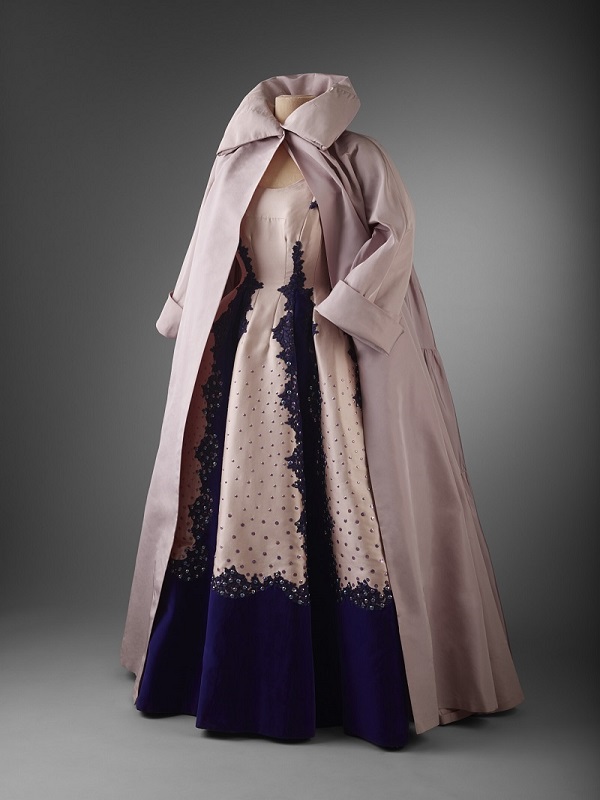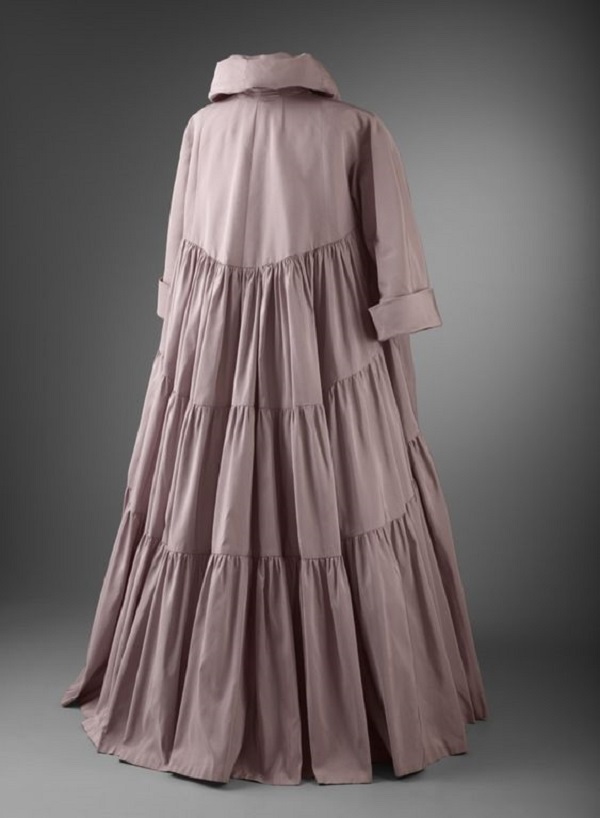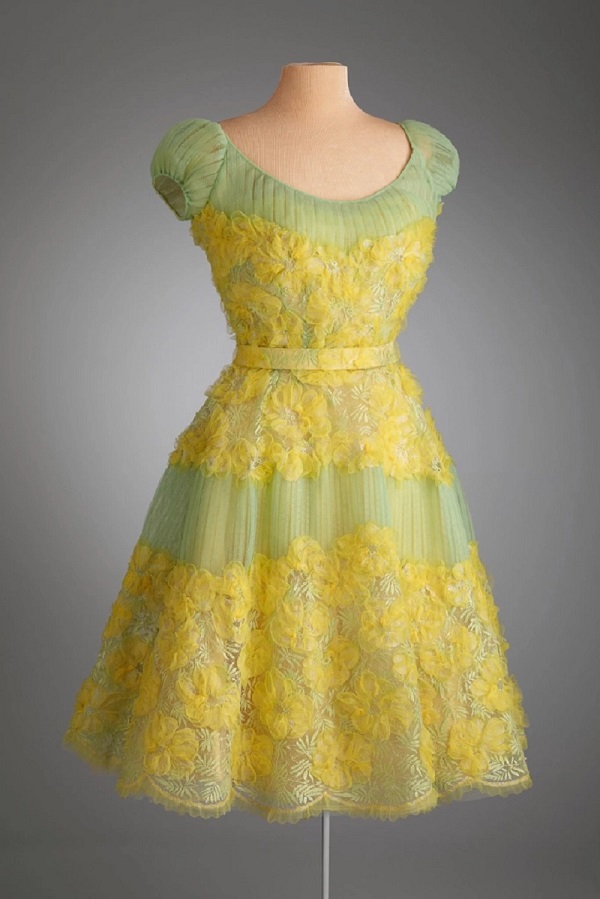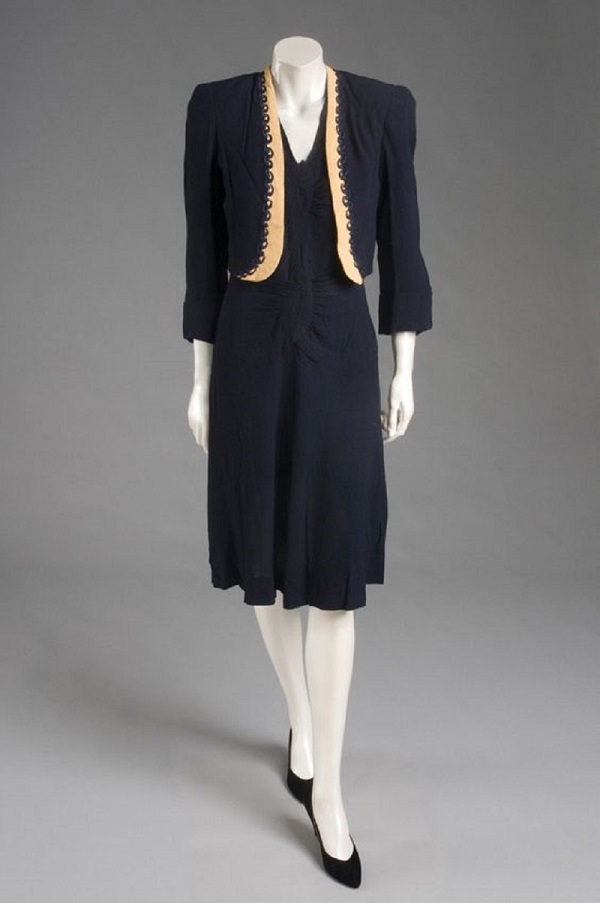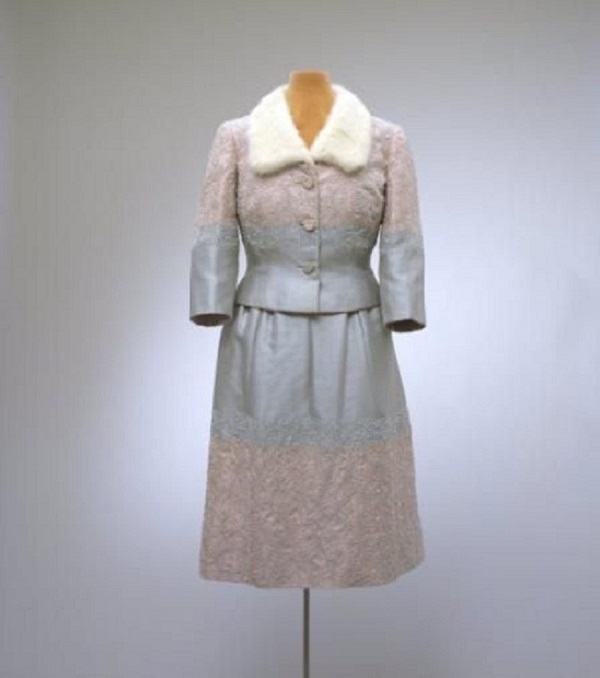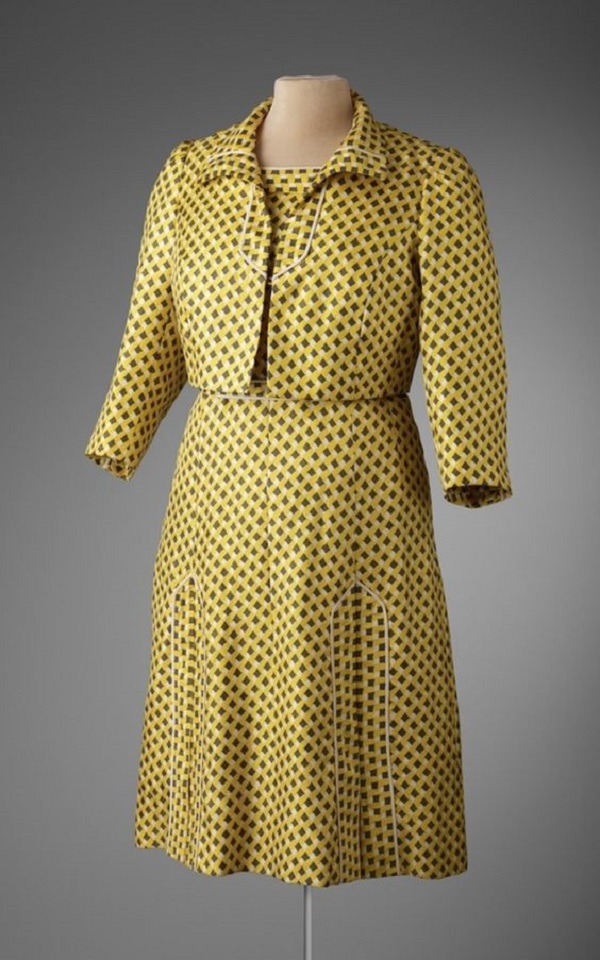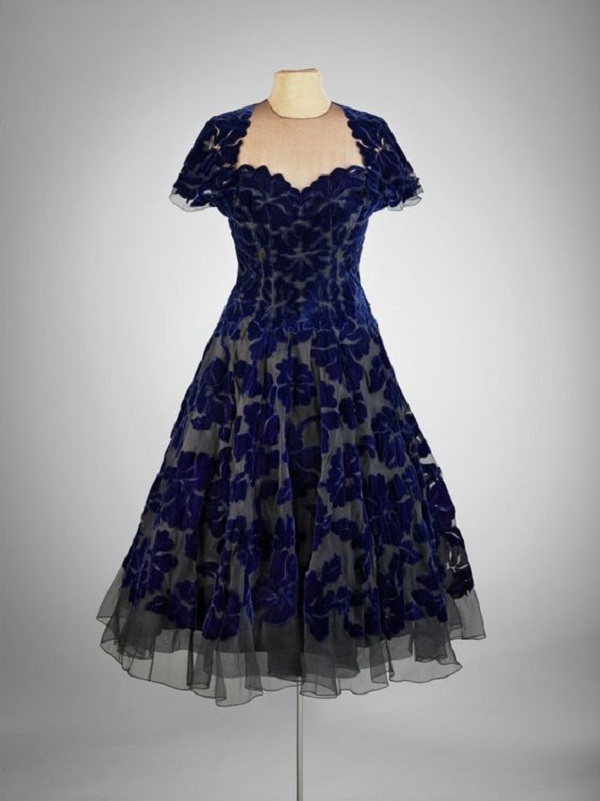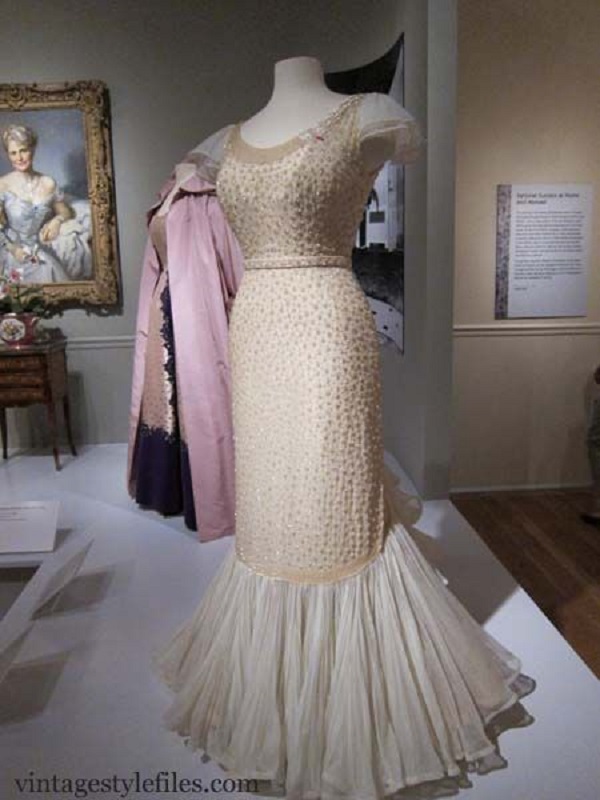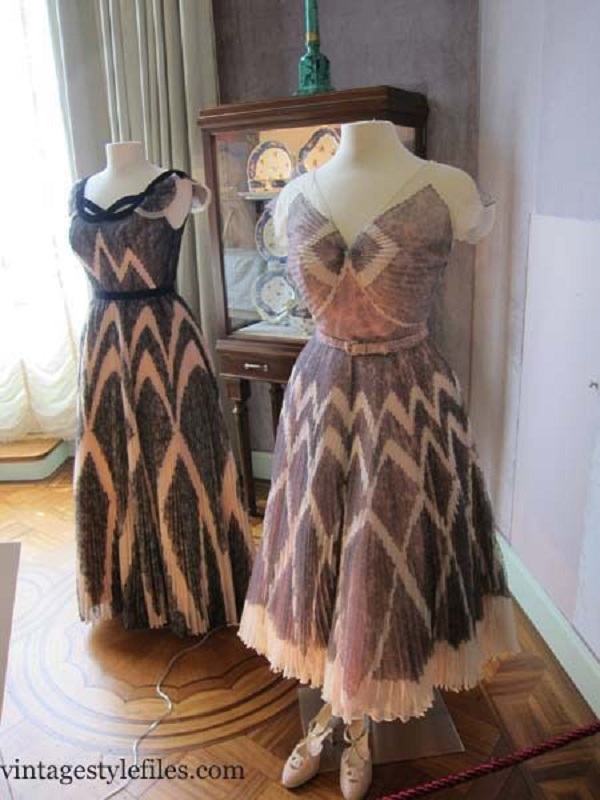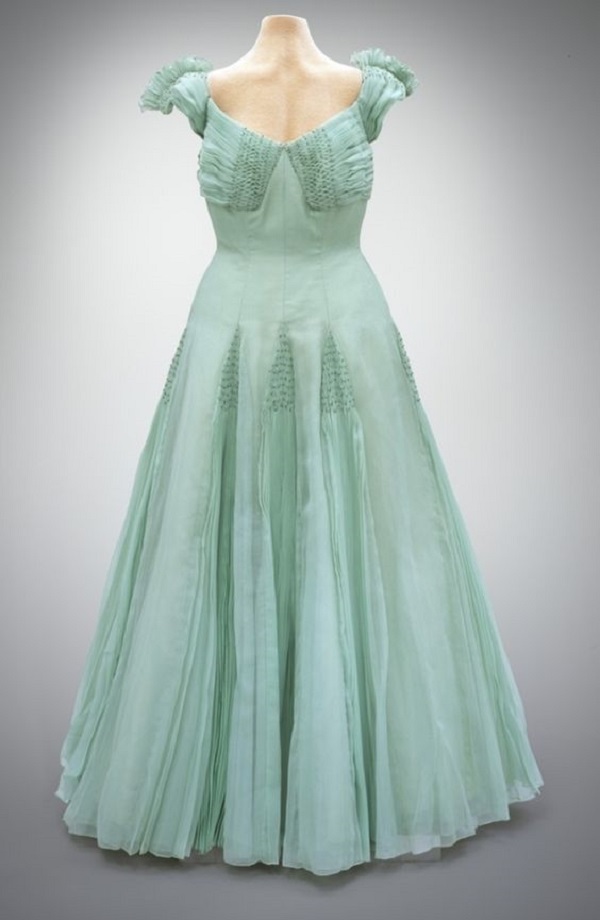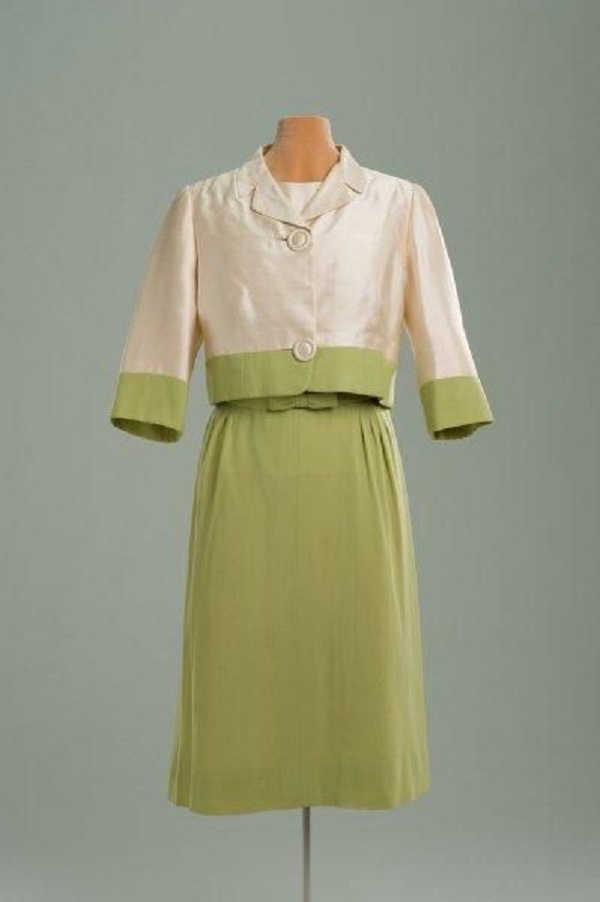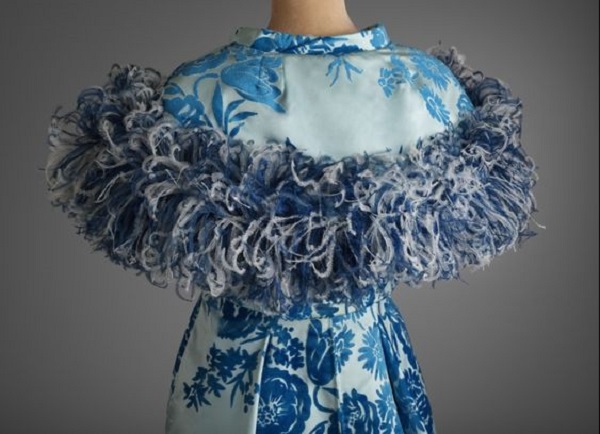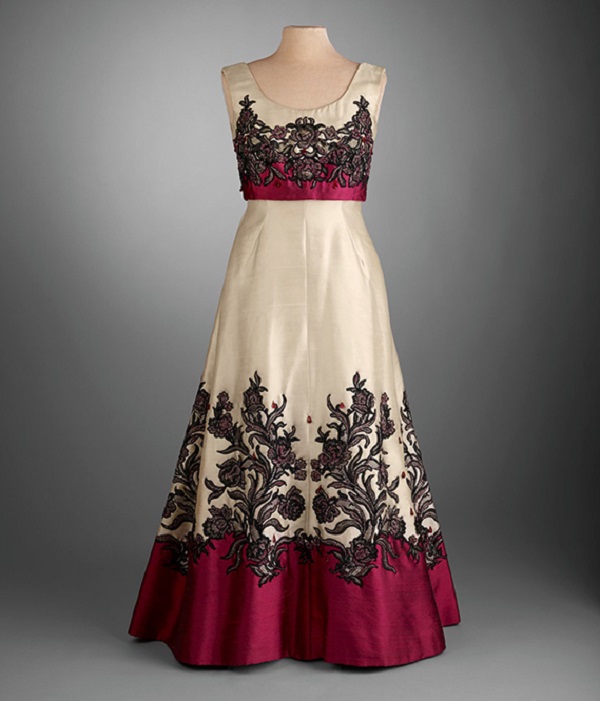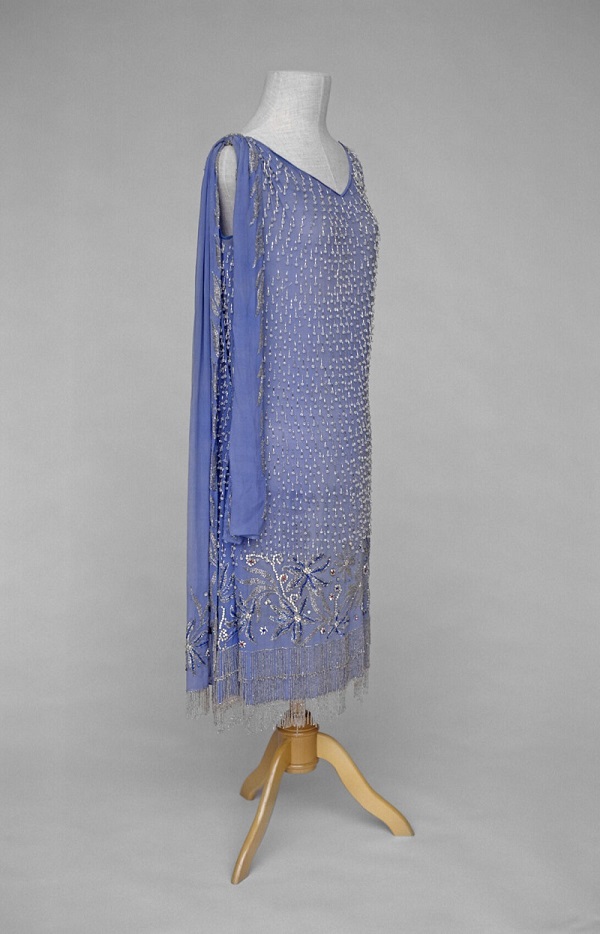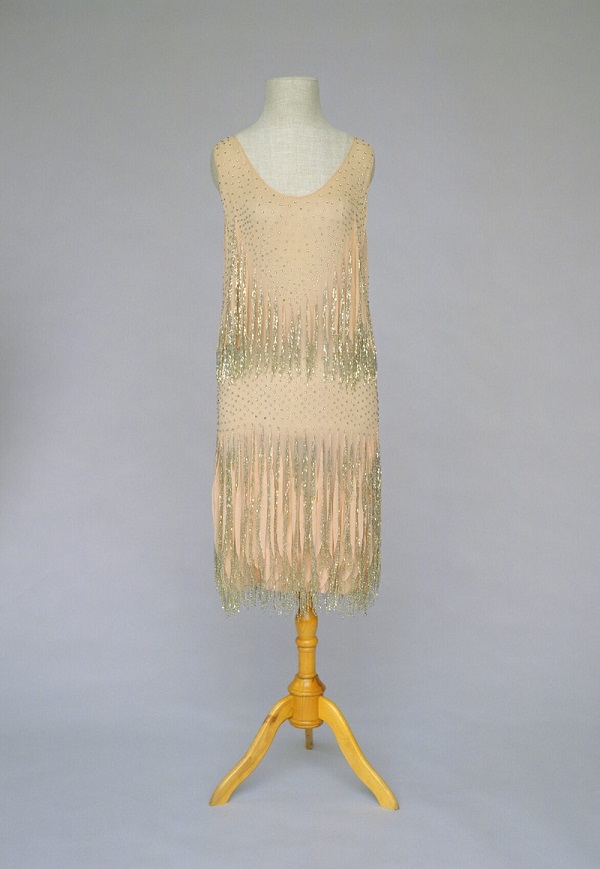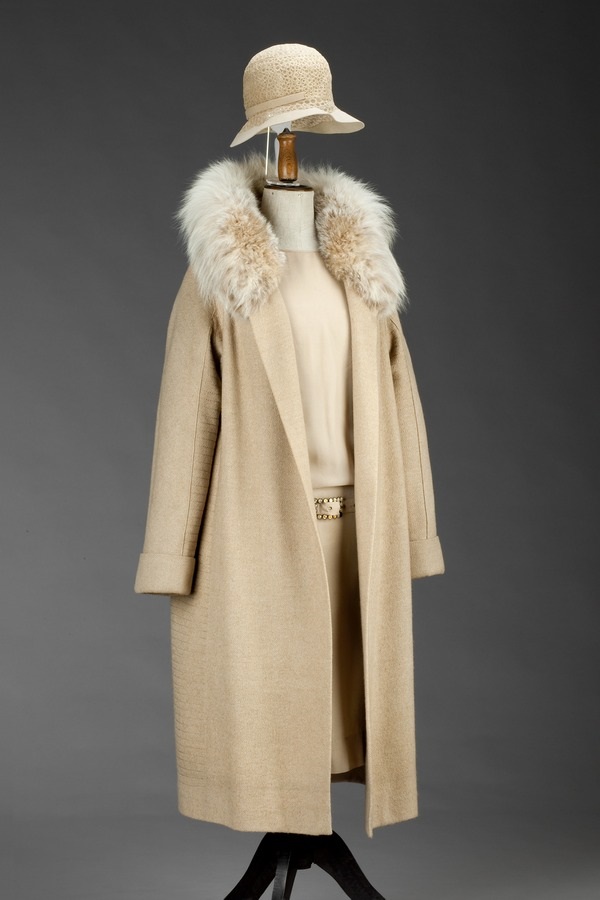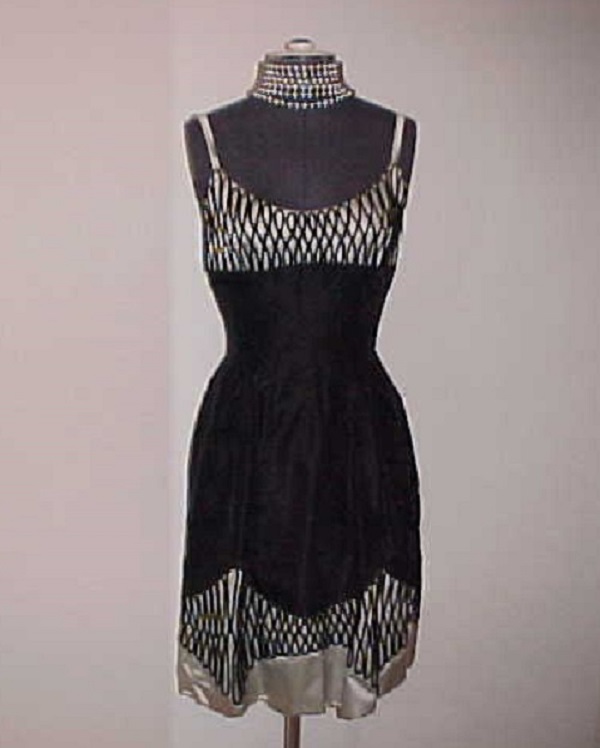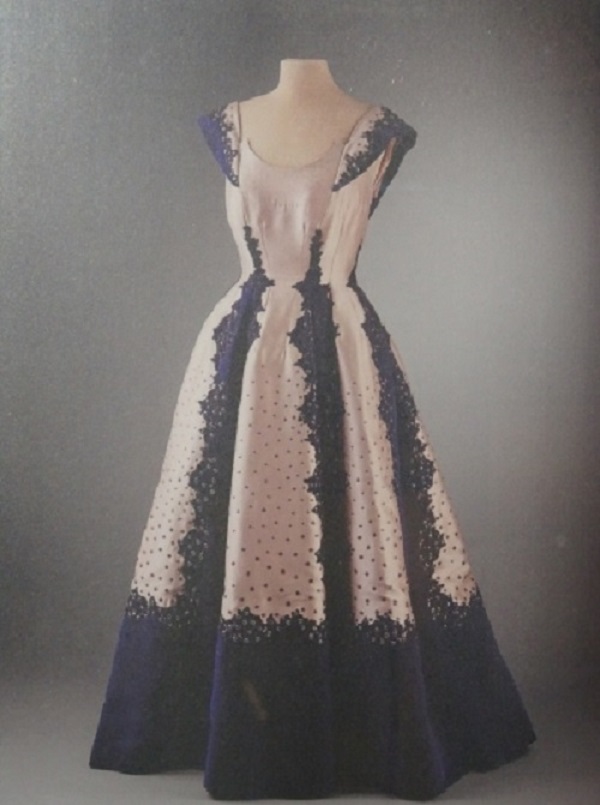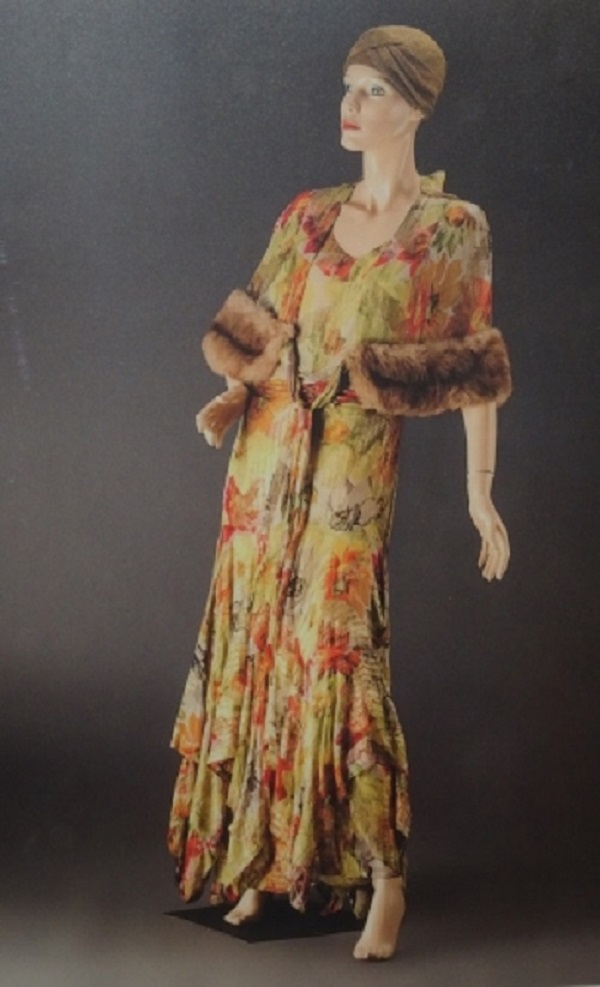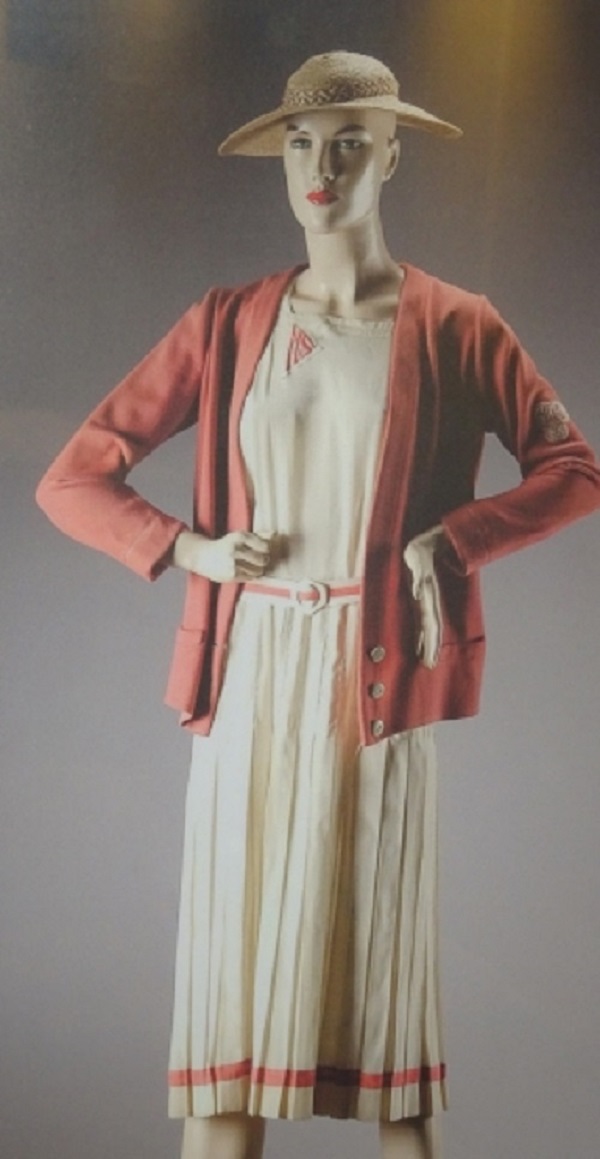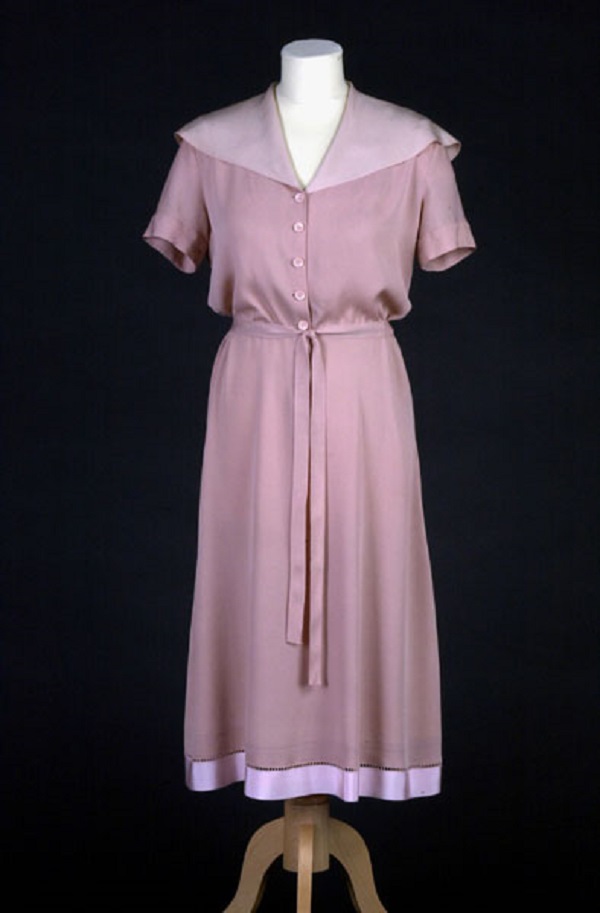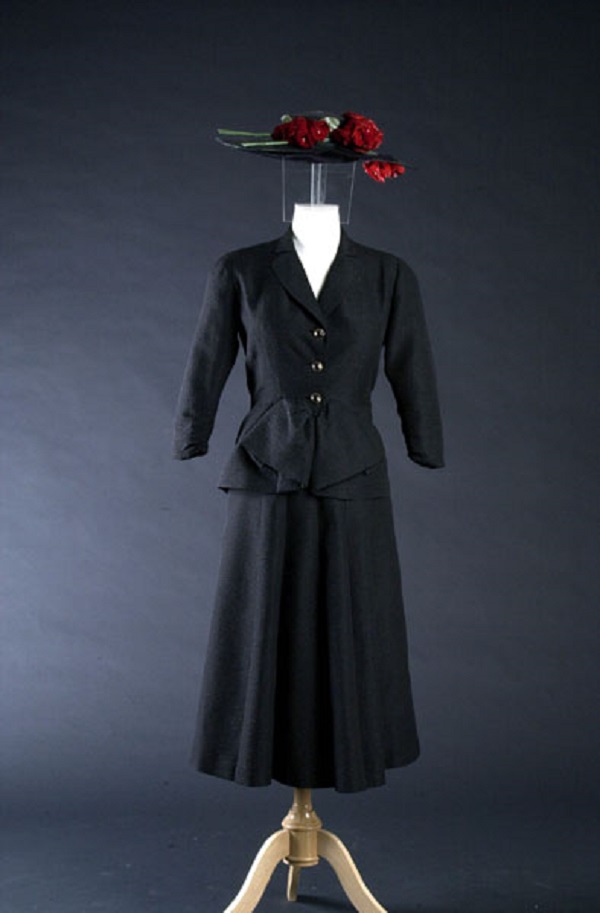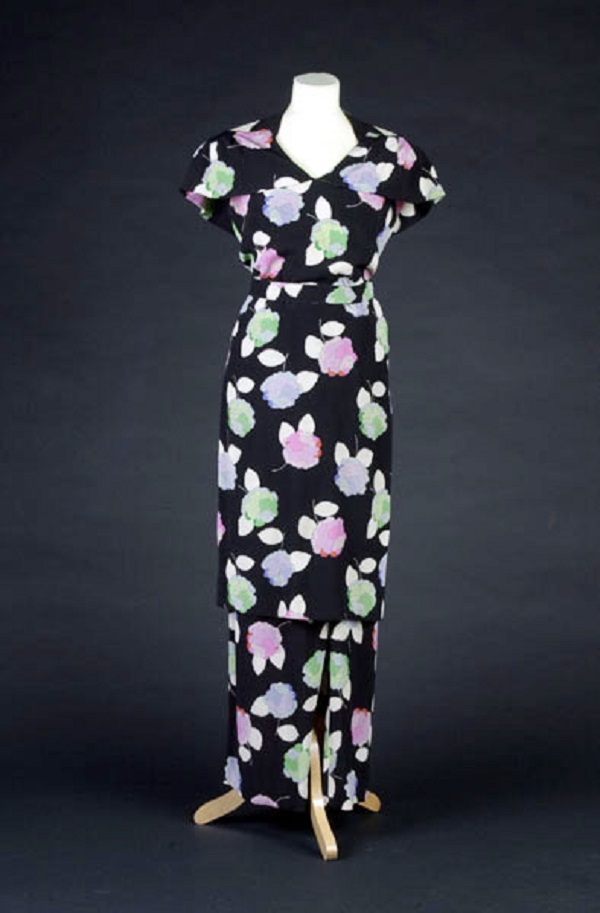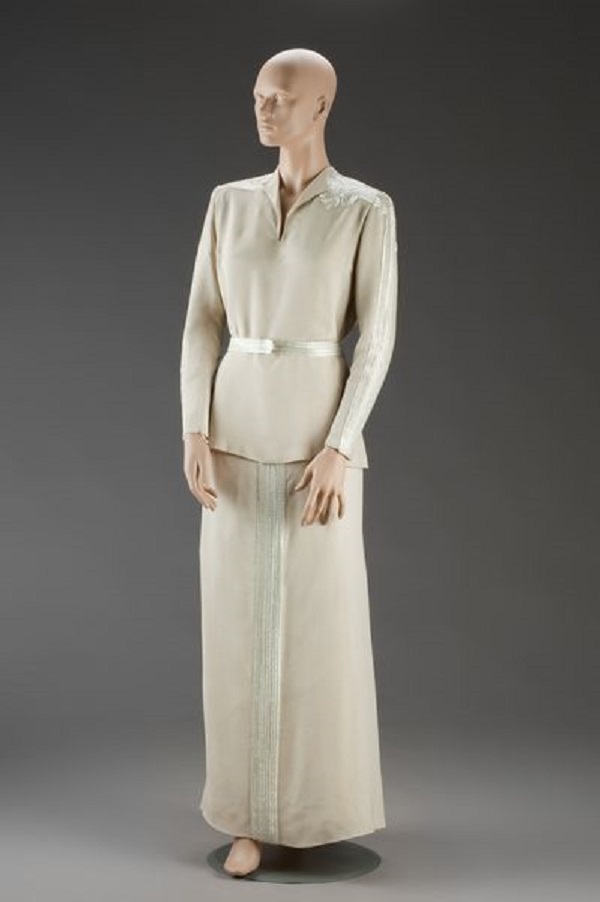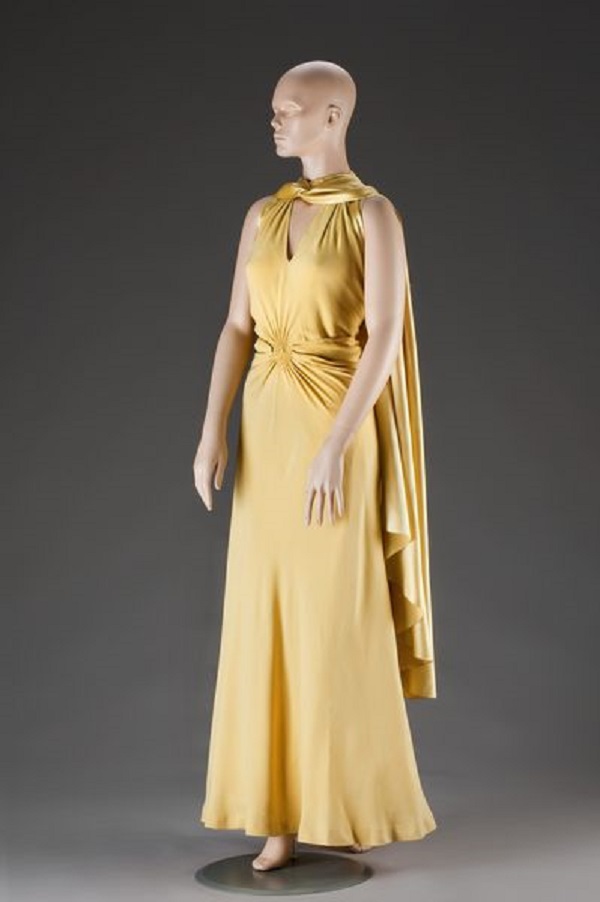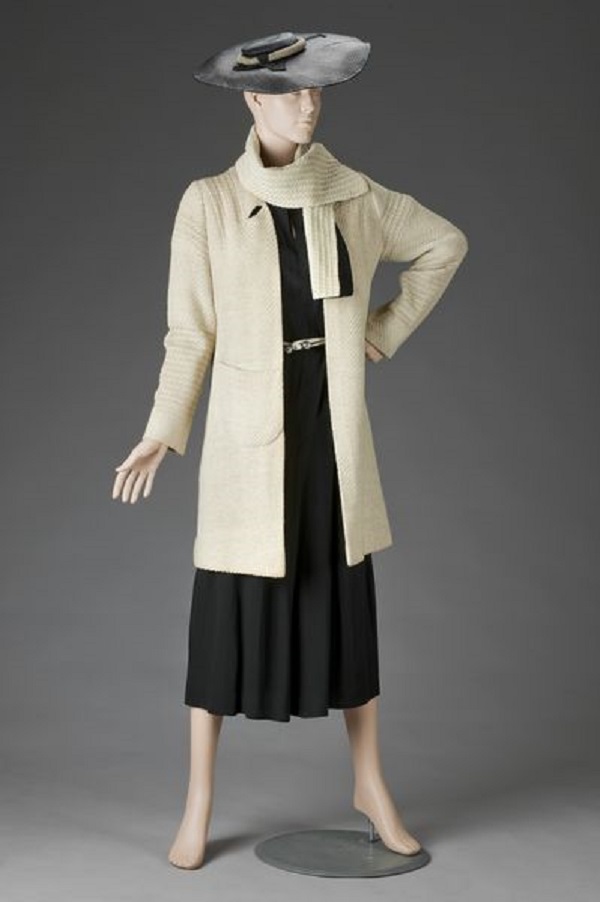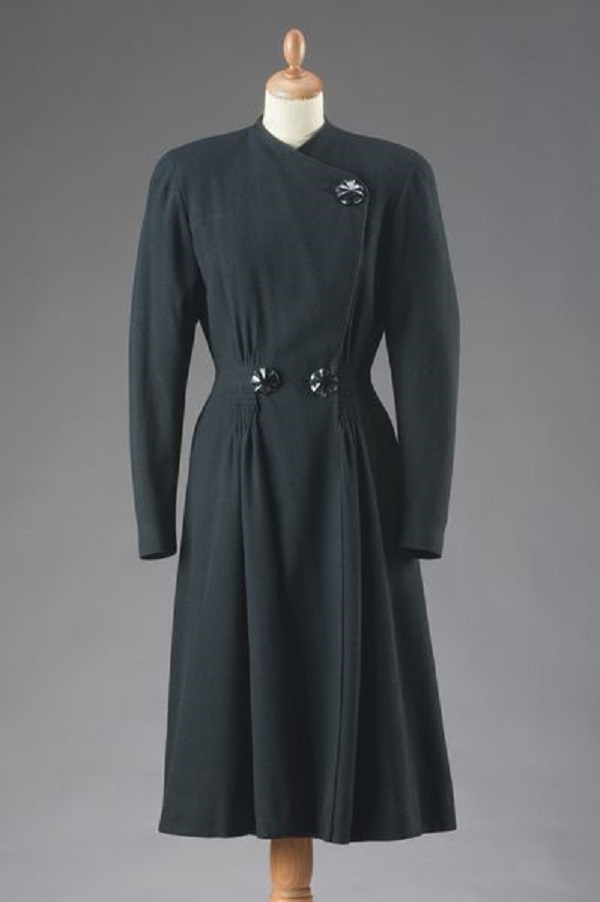 Royce retired in 1965, turning the company over to his two closest associates, who in 1966 changed its name to Béla Ross of Oldric Royce, Inc. and they operated it until 1982.
Oldřich Rosenbaum/Oldric Royce lived with fashion for almost the entire 20th century, he died in 1991 at the age of ninety-five. He operated in the United States with a new identity for more than half of his life, but even there his solid professional foundation and extraordinary talent enabled him to achieve significant success at the highest levels of society.
Some text from Howard Vincent Kurtz (Chapter VII) of the book Oldrich Rosenbaum/Oldric Royce, Prague 2017.
In closing, here is a 30-minute video. Very interesting!
There is an amazing book entitled Oldrich Rosenbaum/Oldric Royce. Life With Fashion In Prague and New York which is 272 pages including 220 photographs. This is a peek of the book we wish we had in our permanent library!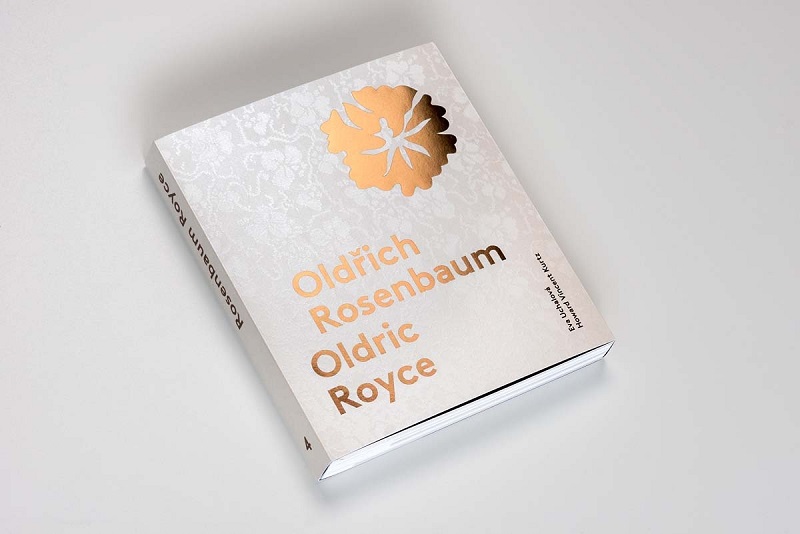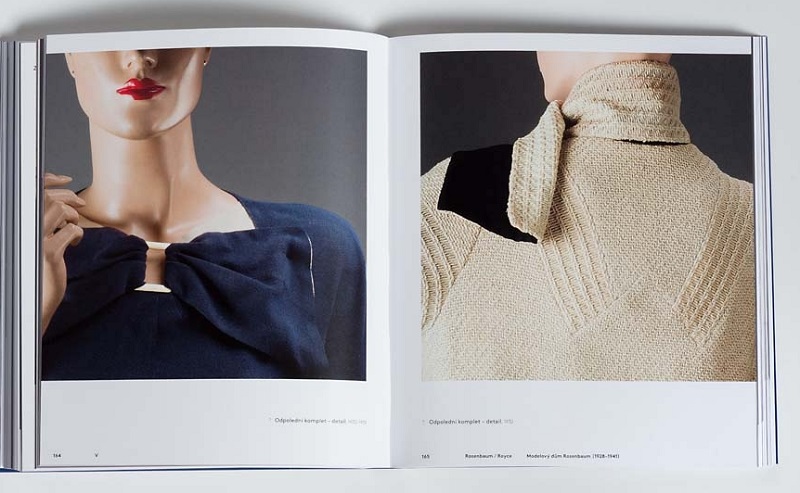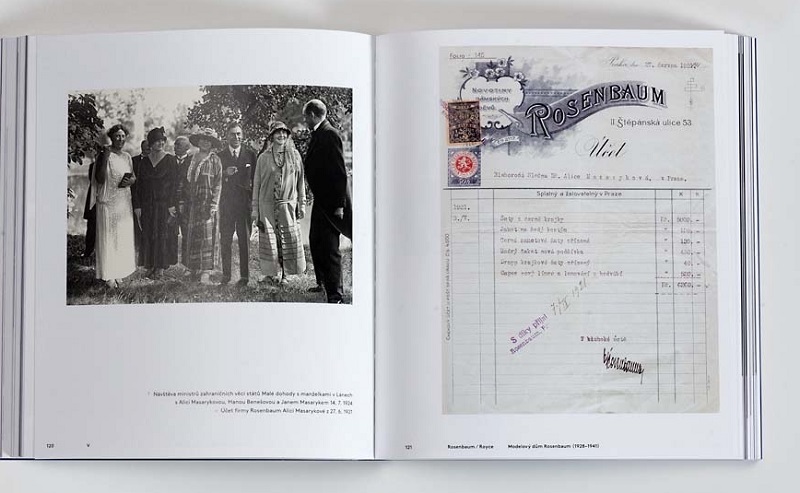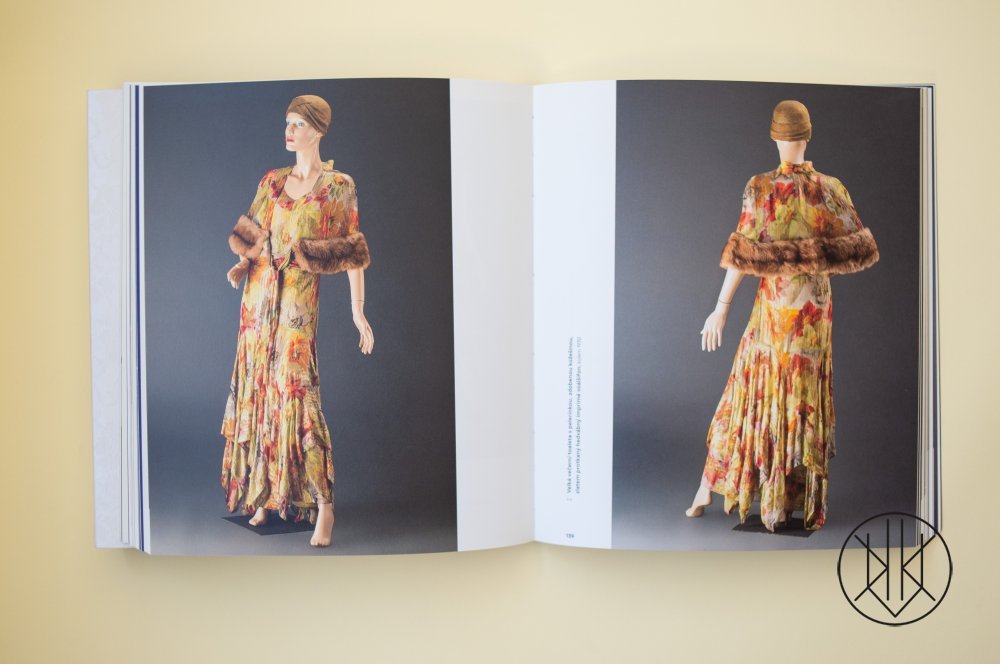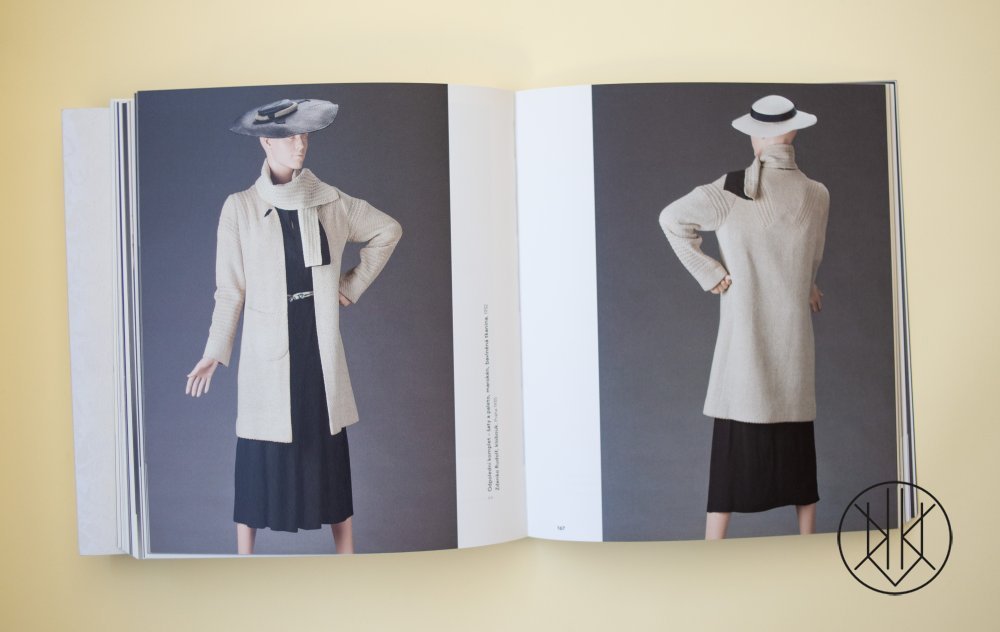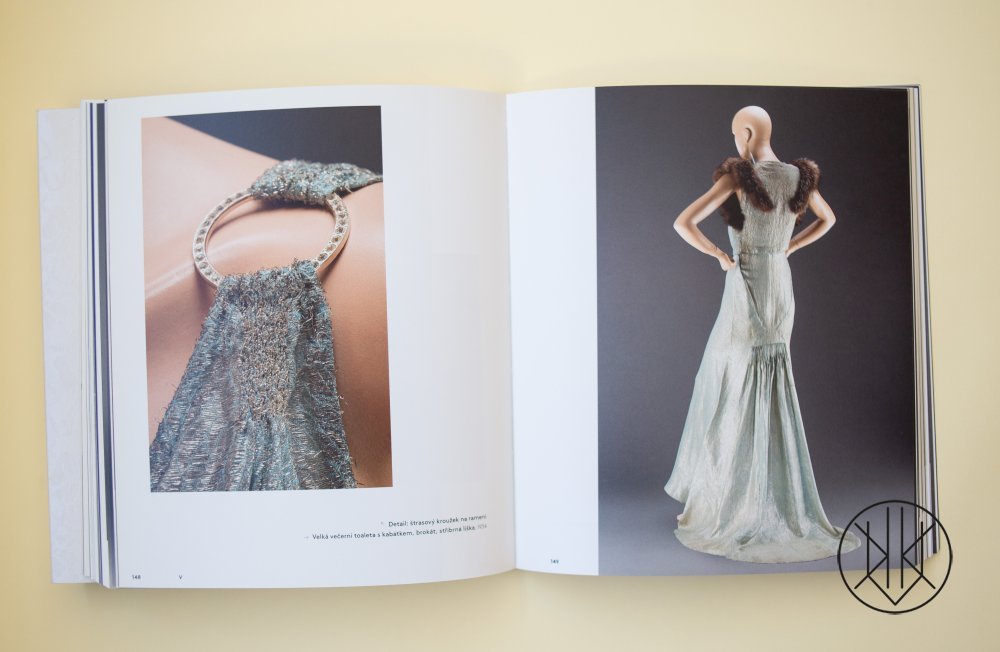 Wishlist:
PRAŽSKÉ MÓDNÍ SALONY 1900–1948 / PRAGUE FASHION HOUSES 1900–1948 and OLDŘICH ROSENBAUM/OLDRIC ROYCE. ŽIVOT S MÓDOU V PRAZE A NEW YORKU
The Rosenbaum brand still exists in Prague at the Dům módy (House of Fashion). Dozens of well-known brands of men's and women's fashions are sold on five floors of retail space. Located at Wenceslas Square 58, 110 00 Prague 1.
They are still trying to hold on to tradition and the reputation for an excellent quality of clothes, which can be said to have been more or less successful. Salon Rosenbaum was restored after 1989 by the heirs of the brand and today operates under the name Rosenbaum s.r.o. headed by Jana Rosenbaumová with their headquarters in located in Ostrava. They are trying to maintain a sense of style in the precision of the execution, and the quality of the materials which are imported from Italy, Germany and Austria. The collection is ingeniously conceived as it is divided into several more "sub-collections". The modern collection does look somewhat elegant and the clothes are comfortable, even they are, unfortunately, only ready-to-wear.
Though it's no longer the iconic work of Oldřich Rosenbaum / Oldric Royce, below is their advertisement which links to their website.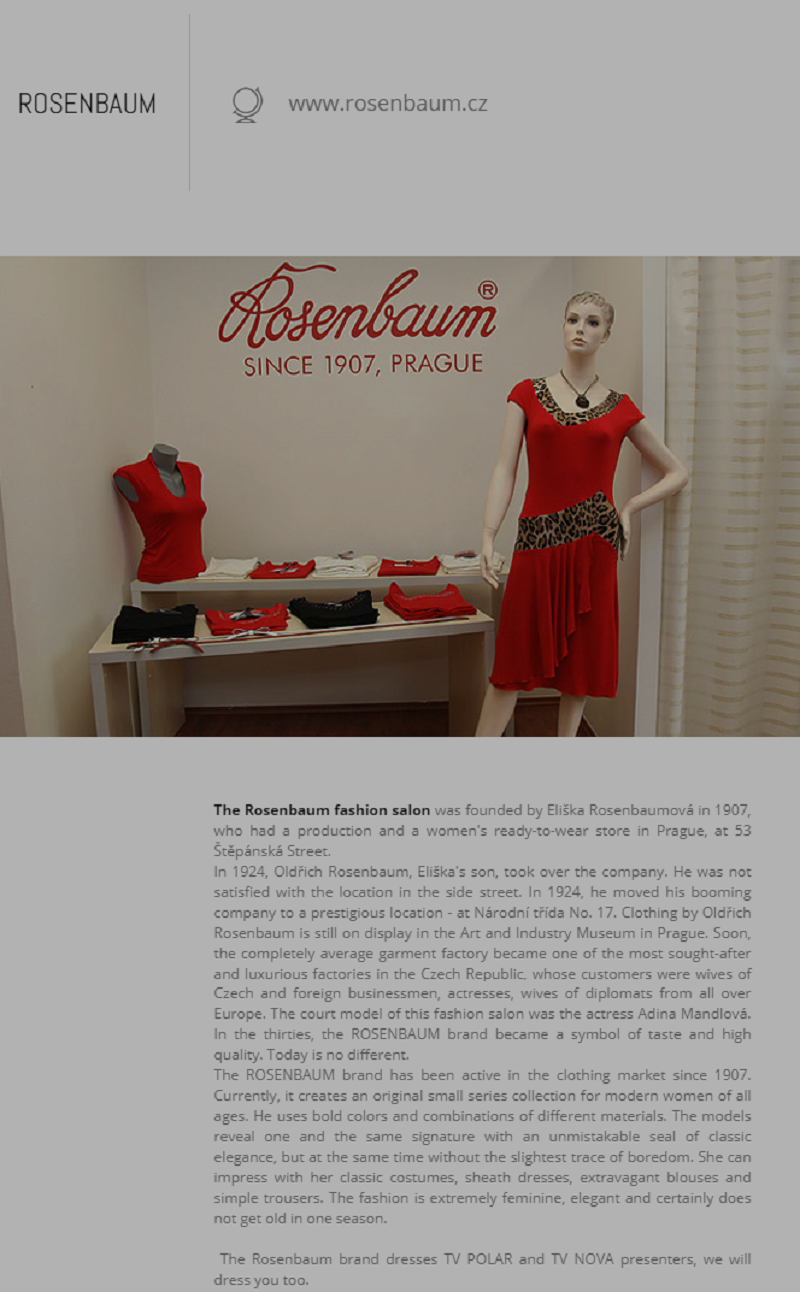 A lot of work and research went into this one – I spent a whole day on this one!
I hope you enjoyed it!
Thank you in advance for your support…
We know that you could spend hours, days, weeks and months finding some of this information yourselves – but at this website, we curate the best of what we find for you and place it easily and conveniently into one place. Please take a moment today to recognize our efforts and make a donation towards the operational costs of this site – your support keeps the site alive and keeps us searching for the best of our heritage to bring to you.


Remember, we rely solely on your donations to keep the project going.
We appreciate you more than you know!
If you have not already subscribed to get TresBohemes.com delivered to your inbox, please use the form below now so you never miss another post.