We've compiled this list for people who love to cook but have difficulty shopping for Czech foods in the USA.
Recipes call for using the most authentic Czech ingredients and sometimes, being so far from home, those ingredients are hard to find. It's our hope that this list of awesome substitutions will help make your Czech dishes taste more like home.
Obviously, the first step is to try and locate a European Market in your closest large city, but what if you live in a location where even that is not possible?
Well thank heavens for regular grocery stores and internet shopping, right?
Let's dive right in… and go shopping!
(These make excellent holiday gifts for those who love to cook – and eat – Czech foods!)
First off, you have to have the proper tasting pickles.
Polish Pickles. We've tried all of the brands and our personal favorite is the Krakus or Agrosik brands. We order in cases of 12 and have them ship to the house. We eat lots of pickles!
If you are making dumplings or baking, you need the correct weight/grind of flour and we've found the best to be Wondra. Whatever you do buy in the U.S. do not buy bleached flour.
Wondra flour. Most of the flour (mouka) you'll find in the U.S. is wheat flour (pšeničná mouka) and is divided into four textures or weights. Hladká, is smooth, is the finest grain of flour. If you are making anything delicate or light, this is what you are looking for. Polohrubá is semi-coarse flour. It is an ingredient in traditional Czech cakes. Hrubá is coarse flour. It is used in is bread dumplings and this is when you have to have Wondra.
Finally, Krupice is the coarsest and is similar to semolina. Amazon sells it in large boxes and ships right to your door. You can even get it in a 50 pound bag!
Rye flour. I remember my grandmother's reaction every time we stumbled upon a grocery store that carried rye flour. She was in heaven. I wish she was around to see how we've grown up to cook and to remember so many of her recipes, including her delicious bread. While most groceries today do not carry rye flour, almost all health food stores do.
We got used to Hodgson Mill flour because of the taste it put into her bread, so we order it in 3-5 pound bags when it's available.
Lekvar, Prune or Plum Butter. This can be found in the Kosher aisle of most grocery stores, if not there, check the jams and marmalades section. Czechs love plums, especially to be used in baking and that is why this is also a must. We prefer the Lekvar brand.
Poppy Seeds. You can get the seeds and grind them yourself or you can cheat. We do both depending on the mood and on time. We always have a couple of cans of these in the pantry and often times we've made a quick buchta and filled it with a mixture of half poppy seed filling and half plum butter and they turned out getting rave reviews from our guests.
Almond Paste. For making Czech marzipan desserts, this works like a charm. We have no problem locating it at the grocery store next to the pie fillings.
If you're Czech and you've visited the dairy department, you've been frustrated, I know. We've been there. Thankfully, we've located some of these products.
Farmers Cheese or Quark. It can be used to replace tvaroh. We have no problem locating the Friendship brand in most grocery stores. (Ricotta makes an okay substitute if in a pinch.)
You can order Lifeway on Amazon.
Of course, Quark is always available at most larger health or natural food stores and it comes in many brands.
Laughing Cow Cheese. It remotely tastes like Tavený sýr. I've never not seen it at the grocery stores, coast to coast, so it's an easy find. Sometimes unrefrigerated at the end of an aisle, sometimes in the deli and other times with the regular cheeses.
Brie or Camembert. It's not totally like Hermelín but it will work in most of your recipes, especially when making nakládaný hermelín (pickled cheese). Grab a beer with this one! Brie or Camembert is usually located in the deli cooler and not the regular area where typical American cheeses are and there are usually many brands to choose from. We've also scored with giant ones from Sam's Club and Costco but if you're in the Boondocks, try ordering online from Walmart. The only thing you do not want to get are the small triangular wedges like the Laughing Cow cheese above, that will not work.
Spa Wafers. Believe it or not, there are several folks on eBay who sell these by the case. We bought twice from specialty grocers and had a good experience each time.
Gingerbread Cookies. Again, all European markets we've visited have had gingerbread cookies, but if not, then sometimes Amazon carries them.
Sweet Treats (Like Fidorka, Opavia Oplatky and Orion Studentská Čokoláda). You can find ones close in all European, Russian or Polish markets, but you can also order the original on Amazon.
Milk. The kind with the cream floating to the top that has that distinct milk taste. Even better if you can get it from a glass bottle. Found at most health food stores. So good you'll be able to scoop it off with a spoon. Look for Whole, Non-Homogenized, Pasteurized milk. Organic Valley makes it and is available in most grocery stores.
Trader Joe's Yogurt. If you've ever tasted Pribináček then you know the kind I am referring to. The smooth, delicate, delicious taste and texture that is unforgettable. Nothing ever tasted as good, but believe it or not, Trader Joe's brand in vanilla flavor tastes pretty darn close.
Sauerkraut. All grocery stores have this in one form or another. The canned tastes a bit tinny to us, and the refrigerated bag is much too sour. We prefer to buy it in glass jars. There are lots of brands and styles. If you cook a lot of kraut, Amazon is a good option for pricing, especially if you have Prime (free delivery). Gundelsheim is a good brand and if you live near an Aldi store, they now carry Deutsche Küche brand foods, which also make a good tasting kraut.
Red Cabbage. Available in many grocery stores just make sure that you don't get the pickled red cabbage. The ones with apple are fine. We like this brand and again, Amazon is always a reliable source.
Deutsche Küche European Mustard comes in several flavors and tastes very much like Czech mustard.
Horseradish. We prefer freshly grated horseradish to the creme blends, but there are many to choose from. Most grocers do carry horseradish in the refrigerated section, though the locations can vary.
Franks. Aldi also carries good tasting frankfurters that have that classic Czech 'pop' if you first gently boil them and then put them on a large skillet and roll them around for around 15-30 seconds just to get the boiling water off. We love franks that snap!
Liverwurst. Speaking of meats, all Czech love their liverwurst. This pate, made from pork and goose livers and tastes most like the one's we enjoyed back in Prague. I've found that few delicatessens carry it, but there is always trust ole Amazon.
Caraway Seeds. Available in most grocery stores but can get pricey. We order large packages from Amazon. All brands we've tried thus far have been fine.
Dumplings (Bread and Potato). The Chateau brand has been making dumplings since 1939 'from babis recipe'. They used to be in most grocery stores I went to, yet now I cannot seem to find them locally anymore. Even when they were at stores, they were by the French fries, by the vegetables, in the ethnic foods. Most of the store managers had no idea they even had them in the freezer. Thankfully, they will happily ship them to you if you purchase at least 12 packages. Whew!
Potato Dumpling Mix. Okay, so these are not as good as from scratch, and they don't compare to the frozen, but if there is nothing else and you don't feel like making them from scratch, this is an option.
Potato Dumpling Hack. Our personal hack for potato dumplings when in a pinch is to use gnocchi. Believe it or not, these floury potato puffs taste pretty darn good with red cabbage and roast pork. Just make sure the package clearly states Potato Gnocchi. Most grocery stores carry them in the Italian or pasta aisle.
Czech Beer. The regular grocery may carry Pilsner Urquell if you are lucky. The liquor store may have that and Staropramen but you will need to go to a liquor superstore to see more than one or two Czech beer brands. We live close to a Total Wine and they carry (or can order) Rebel, Czechvar, Staropramen, B.B. Burgerbrau, Pilsner Urquell, Krusovice Cerne, Krusovice Imperial, Holba Classic Beer, Golden Pheasant, Zatec Dark Lager, Primator Double Bock.
For more hard liquor drinkers, they also carry Becherovka for a pre-dinner Apéritif.
You'll note that we do not mention bread on this list. That is because the bread is always changing and fresh is always best, so shipping is not that great an option. Hopefully you'll have some kind of Euro-bakery around. If not, then go to the bakery department of your grocery and ask them for Jewish Rye or Caraway Rye. Some Panera Bread locations bake what they call Stone-Milled Rye, and it has a good Czech style flavor.
Oh, and we almost forgot…
Vanilla Sugar – a must for all Czech baking!
You will have to use some imagination when trying to substitute ingredients, but with time and practice you will find sources that keep both your pantry and your refrigerator well stocked.
When searching Google for markets, try the following search terms one at a time: European Market, European Deli, European Meats, Russian Deli, Polish Deli, Croatian Market, Bosnian Grocery, German Market, Serbian Meats, Polish Bakery, German Bakery, Hungarian Market, Serbian Foods, European Foods, etc.
Your search engine reads your IP address and knows where you are so you should be shown results in your local area. The trick is that you not just look for Czech – that limits you. Czech products are carried at many different kinds of stores, not just Czech ones which are few and far between in the U.S.A. and again, there is always Amazon or other options online.
Has this list helped?
We'd love to read your comments!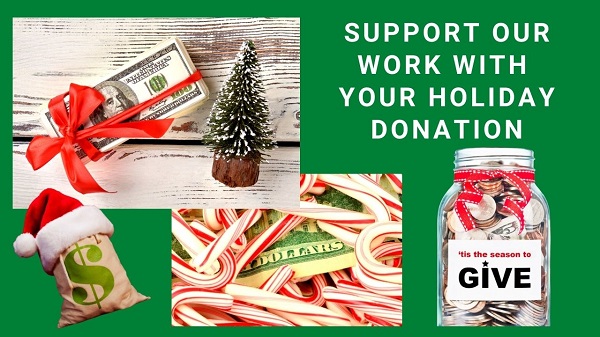 If you have not already subscribed to get TresBohemes.com delivered to your inbox, please use the form below now so you never miss another post.
We know that you could spend hours, days, weeks and months finding some of this information yourselves – but at this website, we curate the best of what we find for you and place it easily and conveniently into one place. Please take a moment today to recognize our efforts and make a donation towards the operational costs of this site – your support keeps the site alive and keeps us searching for the best of our heritage to bring to you.
Remember, we rely solely on your donations to keep the project going.
Thank you in advance!