Voted as the best little bookstore in the world, Atlantis Books is an independent bookshop on the island of Santorini, Greece. It was founded in 2004 by a group of friends from Cyprus, England, and the United States.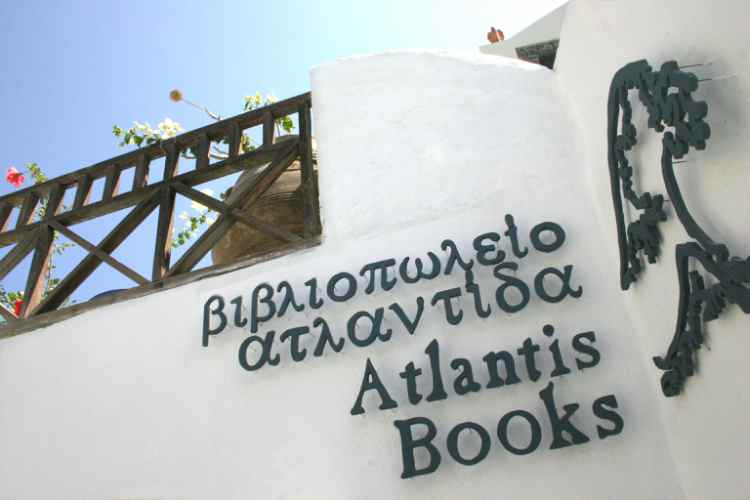 Located in Oia, Atlantis Books took first spot on the Guardian's list of the best bookshops in the world. In the spring of 2002, owners Oliver and Craig spent a week on the island of Santorini. The land inspired them and there was no bookshop, so they drank some wine and decided to open one.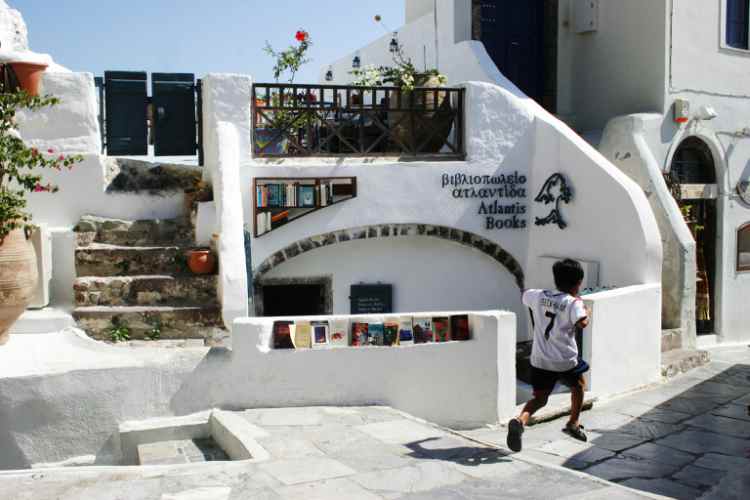 They opened a bank account, found a dog and cat, applied for a business license, found some friends, built the shelves, landed a boat on the terrace and filled the place with books.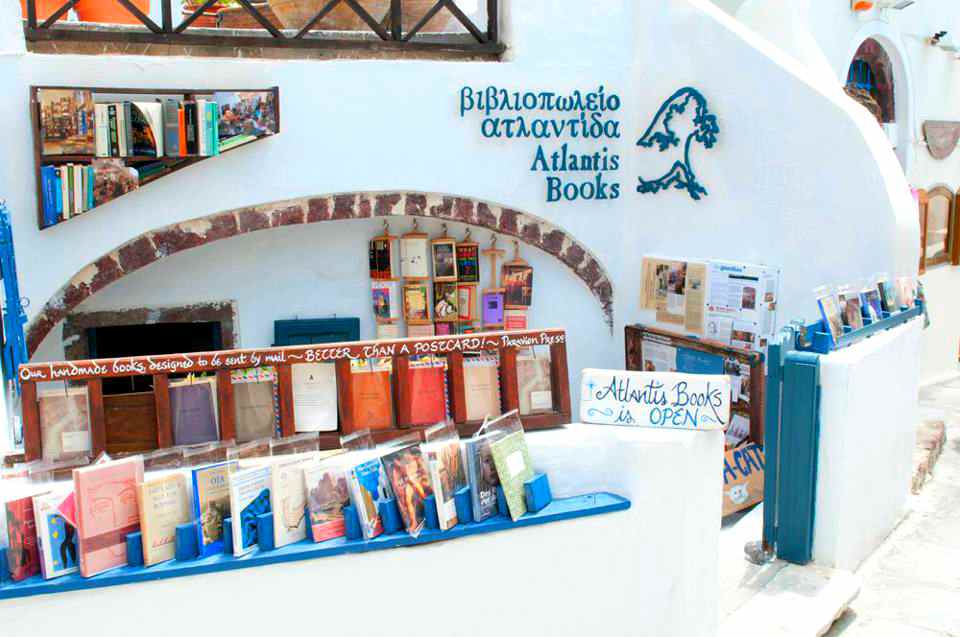 Atlantis Books officially opened in the spring of 2004 and lived below the castle for one year. In the winter of 2005 they moved into the center of town and settled nicely into the community.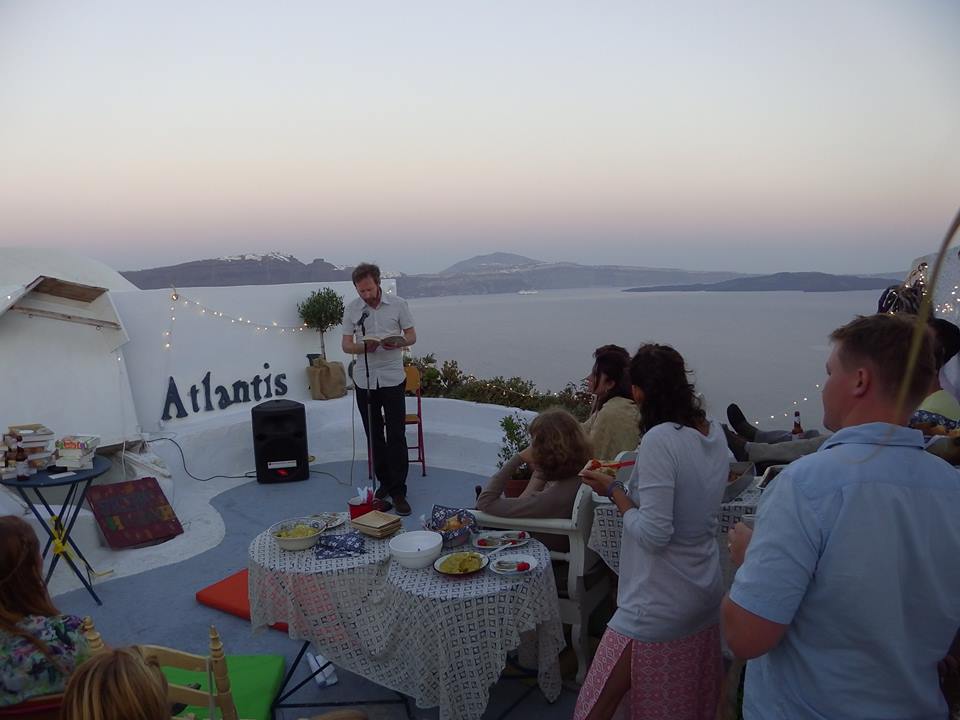 Throughout the year they  host a lot of different events including literary festivals, film screenings, book readings, and good old fashioned dance parties.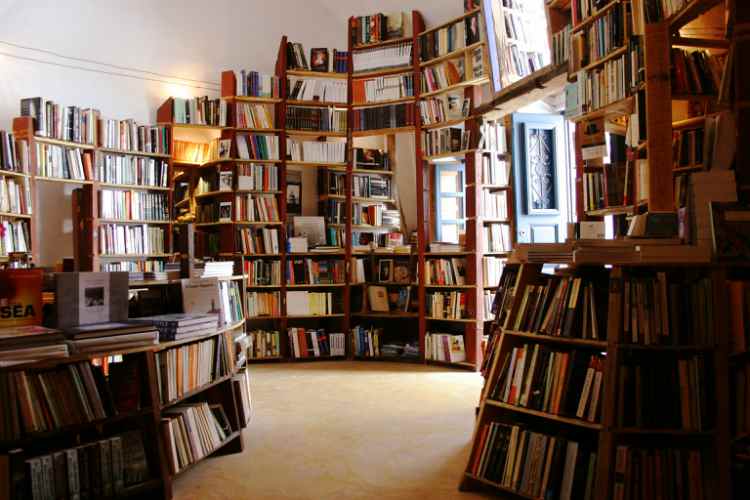 And to keep their international clientele happy, they carry both fiction and nonfiction books in English, Greek, French, Spanish, Italian, German, and Dutch.  (We'll have to stop in there and request some Czech books too!)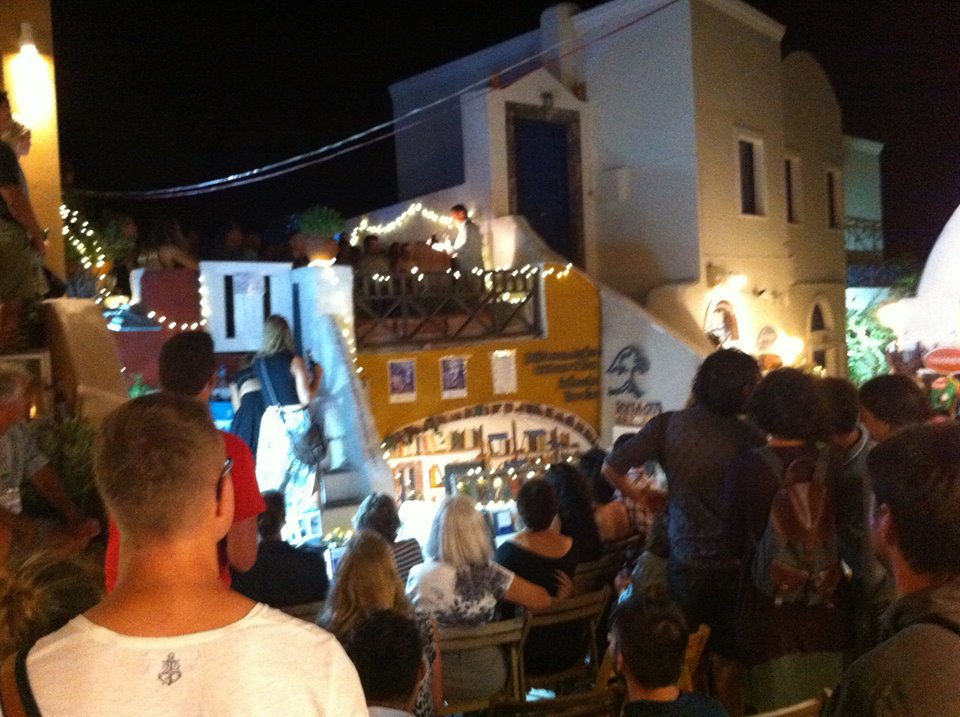 If you're looking for a reason to visit it, you've just found it: The Caldera Arts & Literature Festival begins on September 11, boasting rock-star guests like David Sedaris and Billy Collins.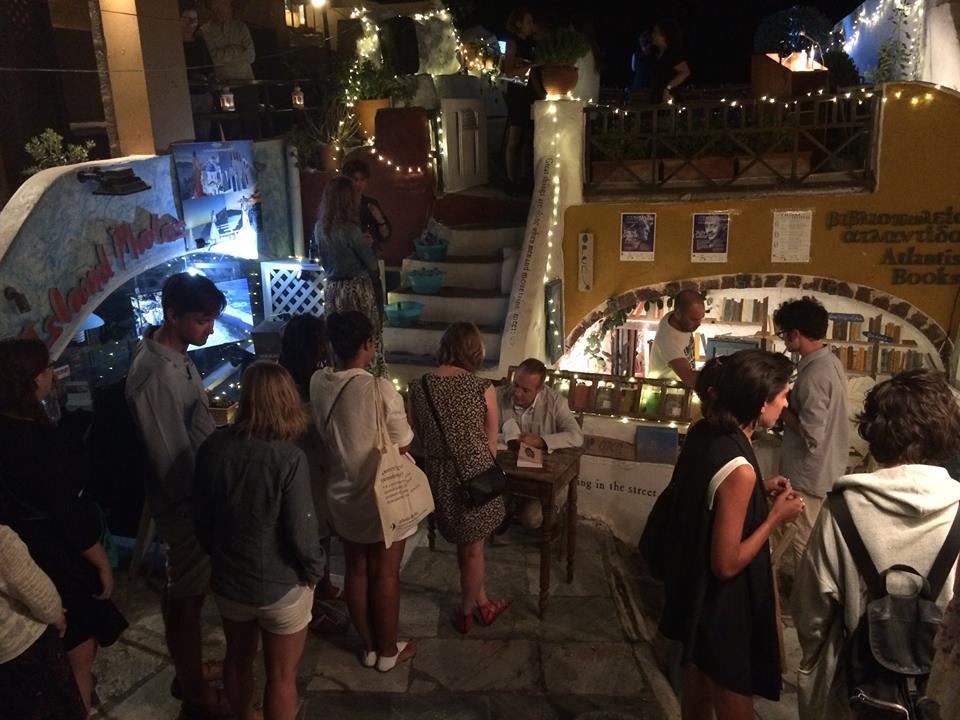 Take a quick video tour of this lovely book store…
Sources: Atlantis Books, Atlantis Books Facebook, Daily Secret
If you have not already subscribed to get TresBohemes.com delivered to your inbox, please use the form below now so you never miss another post.
---
Remember, we rely solely on your donations to keep the project going.
Become a friend and get our lovely Czech postcard pack.