Ahhhhh… I just love September, when the air is crisp and the leaves are just starting to turn that popping shade of orange. But what I love most about this month is the arrival of Fashion Week. It is like Christmas in the fashion world, seeing what all of your favorite designers have created. I believe that there is something special about every Fashion Week. Just getting to see what different designers choose to represent their city on the runway is mind boggling. I must say that Paris Fashion Week is probably one of my favorites. Just the vibes throughout the city, it is almost like being in a really high fashion movie. No wonder it is one of the most iconic of them all.
When in Paris do as the Parisians do. That means live it up! Paris is like the definition of 'the lap of luxury', but more than that, it is the city of love. Paris is where people come to find adventure, romance, and in this case, fashion. Paris is one of the biggest fashion capitals of the world, with special streets, shops, and even monuments dedicated to it's rich fashion influencers. It's cobblestone streets and C'est la vie attitude is the perfect backdrop for the runway, which is like an empty canvas begging to be painted with designers brushes and filled with masterpieces called clothes.
Getting to go to shows at Paris Fashion Week is like getting an invitation from the queen. If you have that privilege, or if you are just going there to take in some of the sights, here are the top five things to do, see, and eat while you are in this magical city. 
STAY: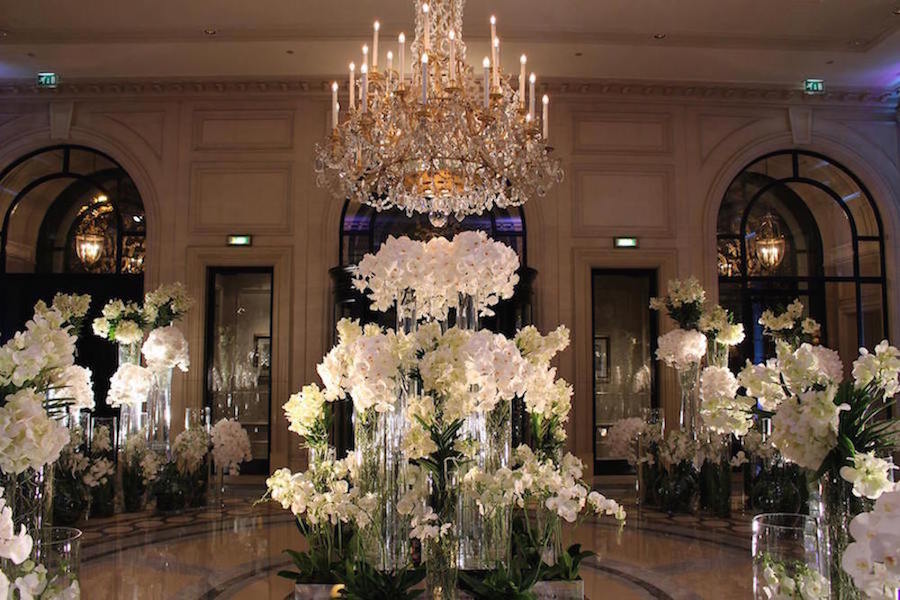 George V
Part of the Four Seasons Hotel chain, everything in this hotel is grandiose; from the high hanging chandeliers, marble floors, and beautiful floral arrangements made by Jeff Leatham, to the immaculately made beds. Large glass windows, an open courtyard, and the royal color scheme set an ambiance that fits the Parisian energy. Don't pass up a once in a lifetime opportunity to spend the night in one of their flourishing rooms, and while you're there, don't forget to take a peak out your window at the stunning view.
31 Avenue George V, 75008 Paris, France
SHOP: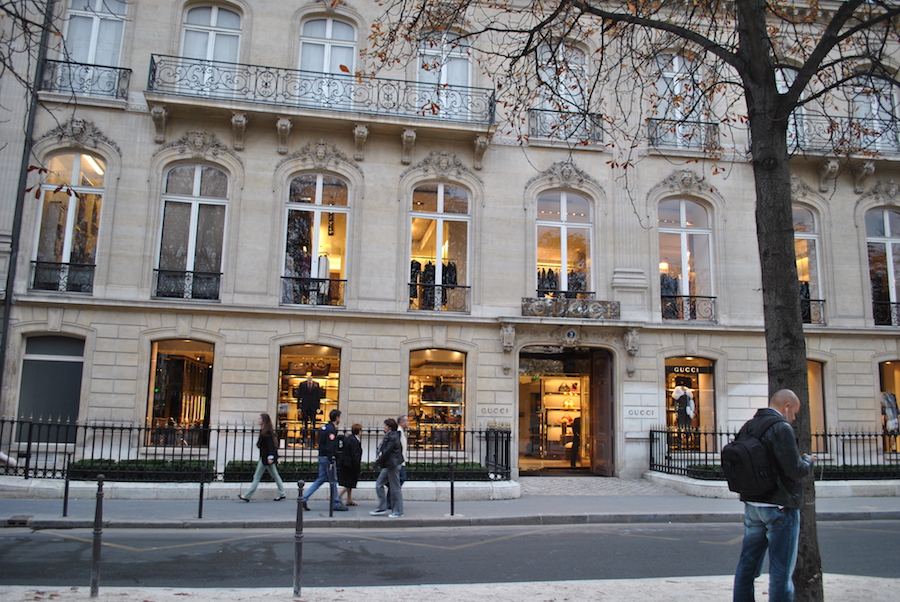 Avenue Montaigne 
You cannot be a fashion lover and not come here. You know what? Even if you don't like fashion, Avenue Montaigne is a must-see. Walk a few steps one way and you will stumble upon the Champs-Élysées, walk the other and you just might find yourself standing on the Pont des Invalides, staring up at the Eiffel Tower. This legendary strip is home to more than a handful of designer stores such as Fendi, Celine, and Yves Saint Laurent. It is also where designers, icons, and stars like to shop.
Avenue Montaigne 75008 Paris, France
SEE: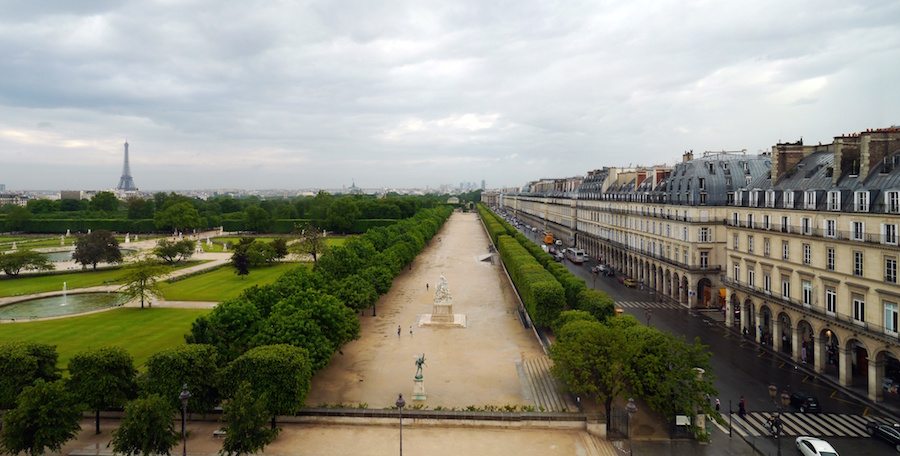 Jardin Des Tuileries
During Fashion Week there is no better place to spot models and bloggers than sitting on a bench in the Jardin Des Tuileries. This big garden is not only a gorgeous place to drink some coffee while you read a book, it is also great for early morning runs and late night picnics. The gardens, which separate the Louvre from the Place de la Concorde, are adorned with fountains and sculptures baring special significance in history. You can often find Fashion Week goers here taking a break and admiring all the beauty.
113 Rue de Rivoli, 75001 Paris, France
EAT: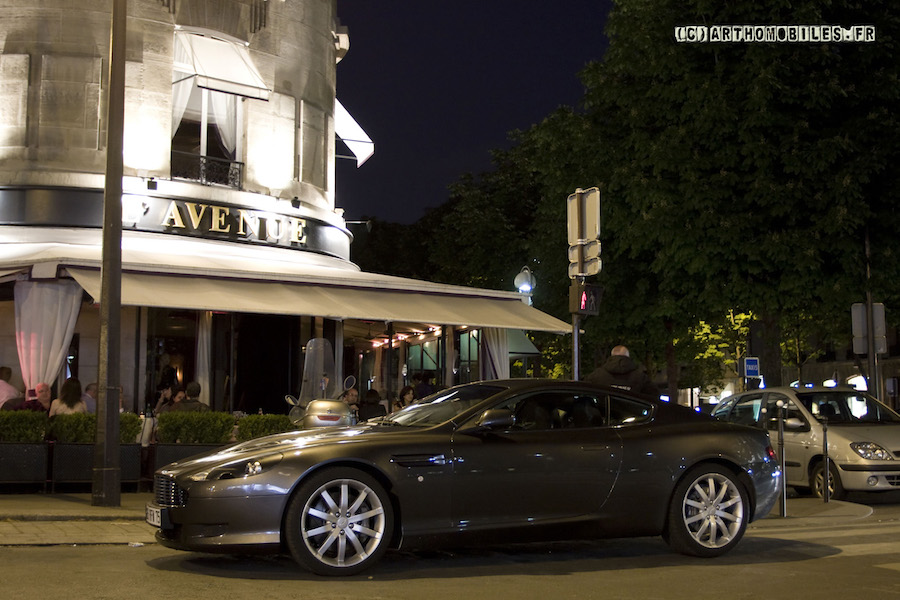 L'Avenue
Flooded with people like Kate Moss, Rihanna, Karlie Kloss, and the Kardashians, it is no surprise L'Avenue is on The Avenue Montaigne. During Paris Fashion Week A-listers come here after doing a days worth of shopping to relax and enjoy good food. Some of their delicacies include veal osso buco, grilled salmon, roasted sonoma duck, and lobster salad. Outside there is a airy feeling as you watch the hustle and bustle, whereas inside there is dim lighting and velvet-like chairs that make it a premium place to have a conversation.
41 Avenue Montaigne, 75008 Paris, France
MINGLE: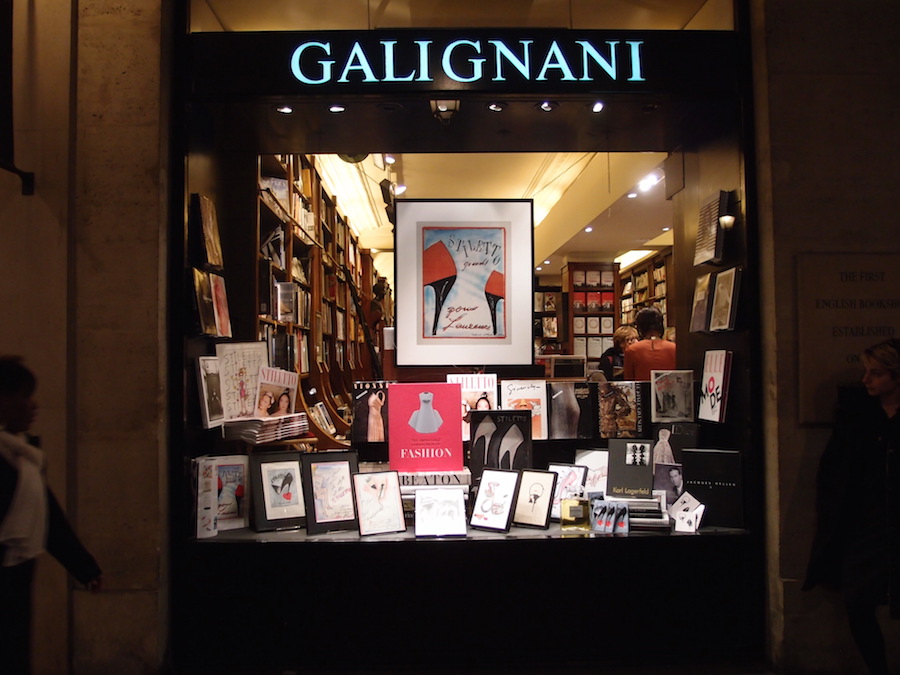 Galignani 
Get lost in the quite walls of Galignani where Karl Lagerfeld comes to get inspiration. This book shop carries hundreds of books catering to all needs and wants. They carry a wide collection of coffee table and normal books on varying subjects. Art, literature, history, and fashion are their main sellers. During Fashion Week you can almost always catch someone in here, whether they are a designer searching for fresh new ideas, or a model browsing the shelves for a gift to bring home with them.
224 Rue de Rivoli, 75001 Paris, France
Sources: Wikimedia, Le Blog De Jen, Arthomobiles, Time And Place, The Spend Thrift Experiment
If you have not already subscribed to get TresBohemes.com delivered to your inbox, please use the form below now so you never miss another post.
---
Remember, we rely solely on your donations to keep the project going.
Become a friend and get our lovely Czech postcard pack.