Last week I posted Czech Palačinky Make Delicious Breakfast Crepes and have had several notes that people have made them and have been happy with the results. Today I wanted to share one of our favorite lunches, our Bohemian spinach crepes recipe. The recipe is the same as for the sweet crepes, only the filling changes.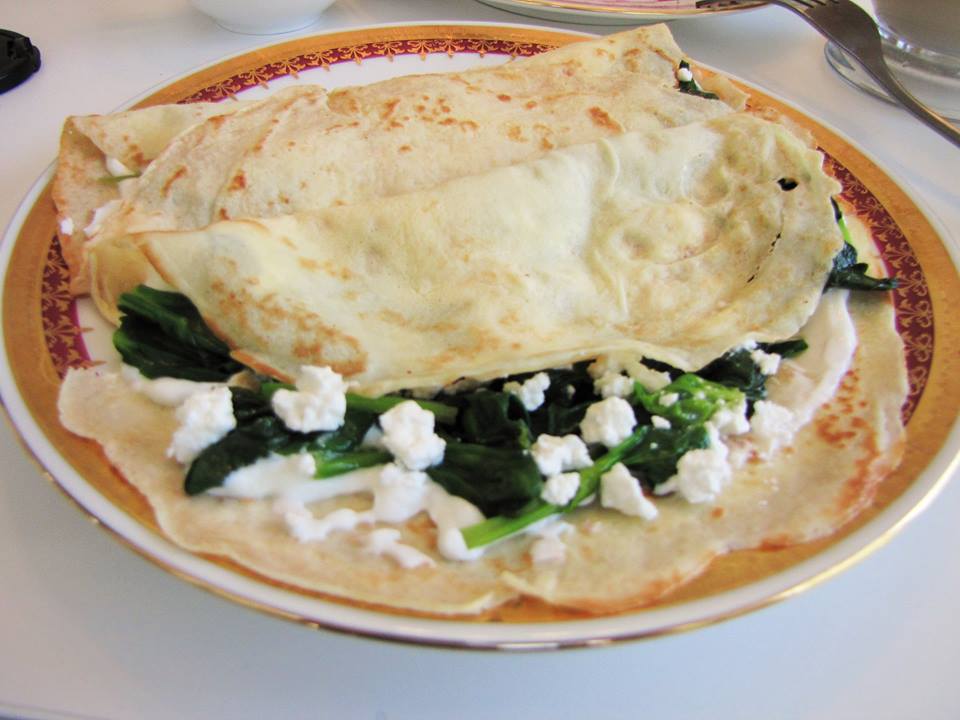 Ingredients
1 cup flour
2 eggs
1 cup milk +/-
1 teaspoon sugar
1 tablespoon butter, melted
1⁄2 teaspoon salt
Spinach
Farmers or Feta Cheese
Optional add-ons
You can get inspired and add some caramelized red onions, tomatoes, avocado, any vegetable or cheese you like.
Directions
Combine your sifted flour, sugar, and salt in a mixing bowl.
Add the eggs, one at a time.
Beat well after each addition.
Add milk – you want to make a thin batter (not thick like American pancakes)
Beat until smooth.
Stir in the melted butter.
Pour 1/4 – 1/3 cup batter into a heated, lightly buttered skillet (amount depends on size of skillet).
Immediately swirl around the skillet to completely coat the bottom of the pan.
You'll begin to see it bubble a bit and curl up at the edges, turn and brown on other side.
We stack them on a place at the table and place the desired toppings around in separate little bowls.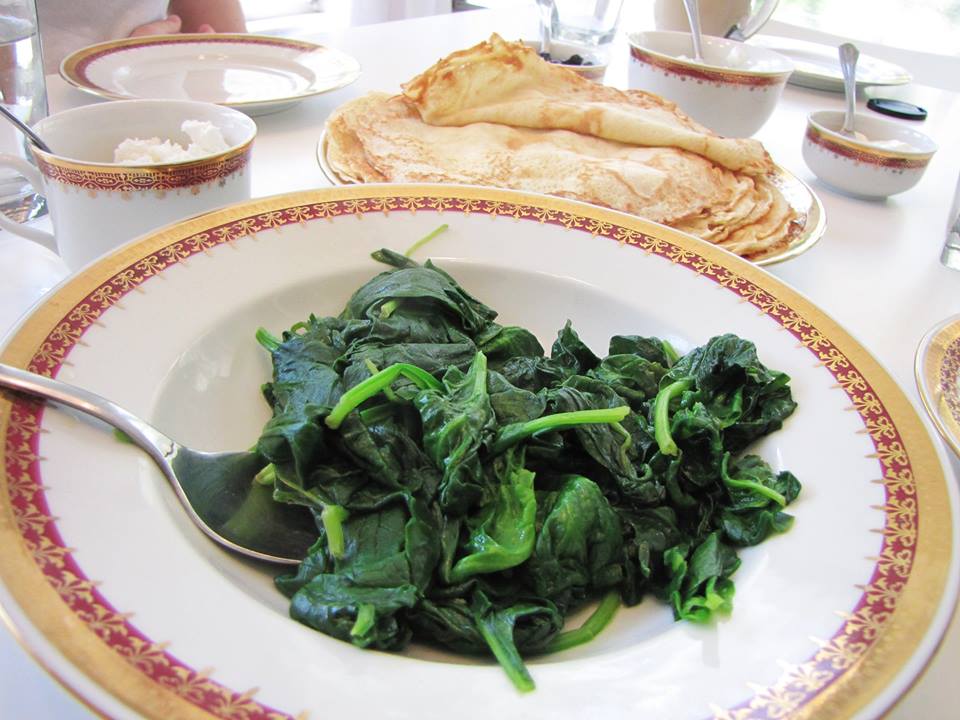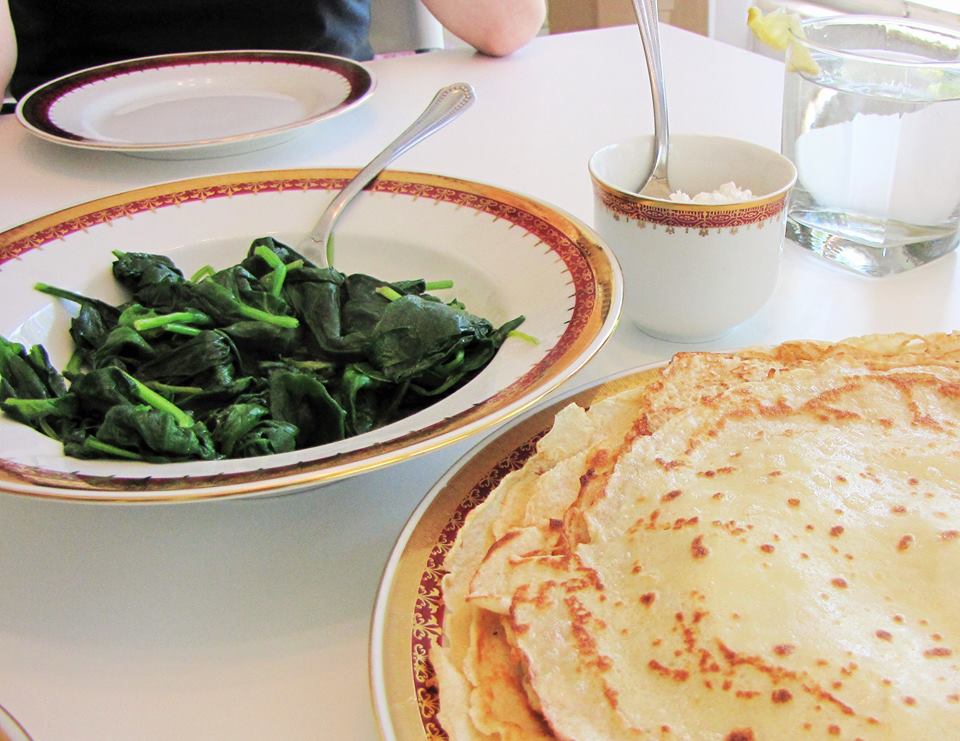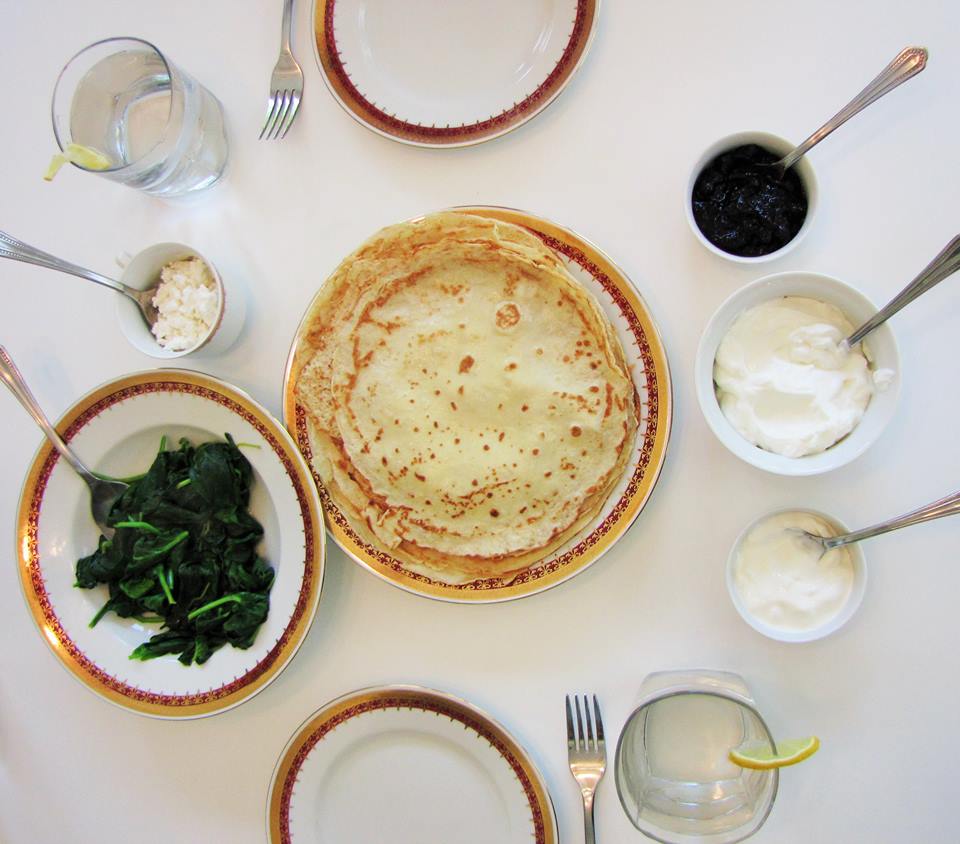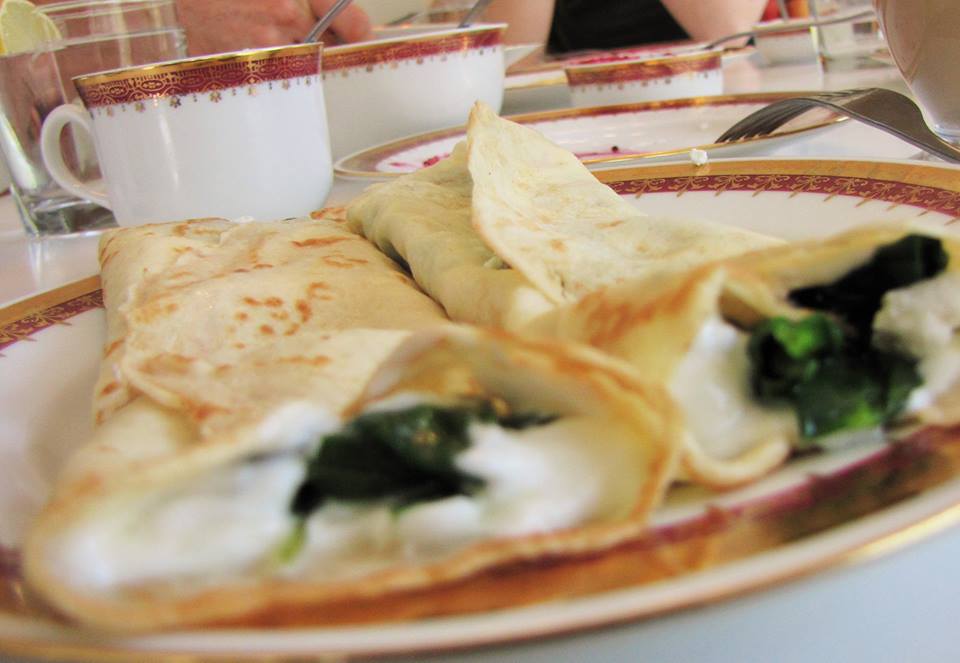 As I said before in the breakfast version of these crepes…
Totally Scrummy! (Scrumptious + Yummy)
Enjoy and Dobrou Chut!
If you have not already subscribed to get TresBohemes.com delivered to your inbox, please use the form below now so you never miss another post.
---
Remember, we rely solely on your donations to keep the project going.
Become a friend and get our lovely Czech postcard pack.