Jeremy Mann is an artist based in San Francisco, Ca. He paints on medium and large scale wood panels with oil paints.
His striking oil paintings depict iconic cities such as New York and San Francisco in a confident and authentic manner. His works portray the essence of the modern city, at times they are dark and intimate, at others, lively and bustling with traffic and pedestrians.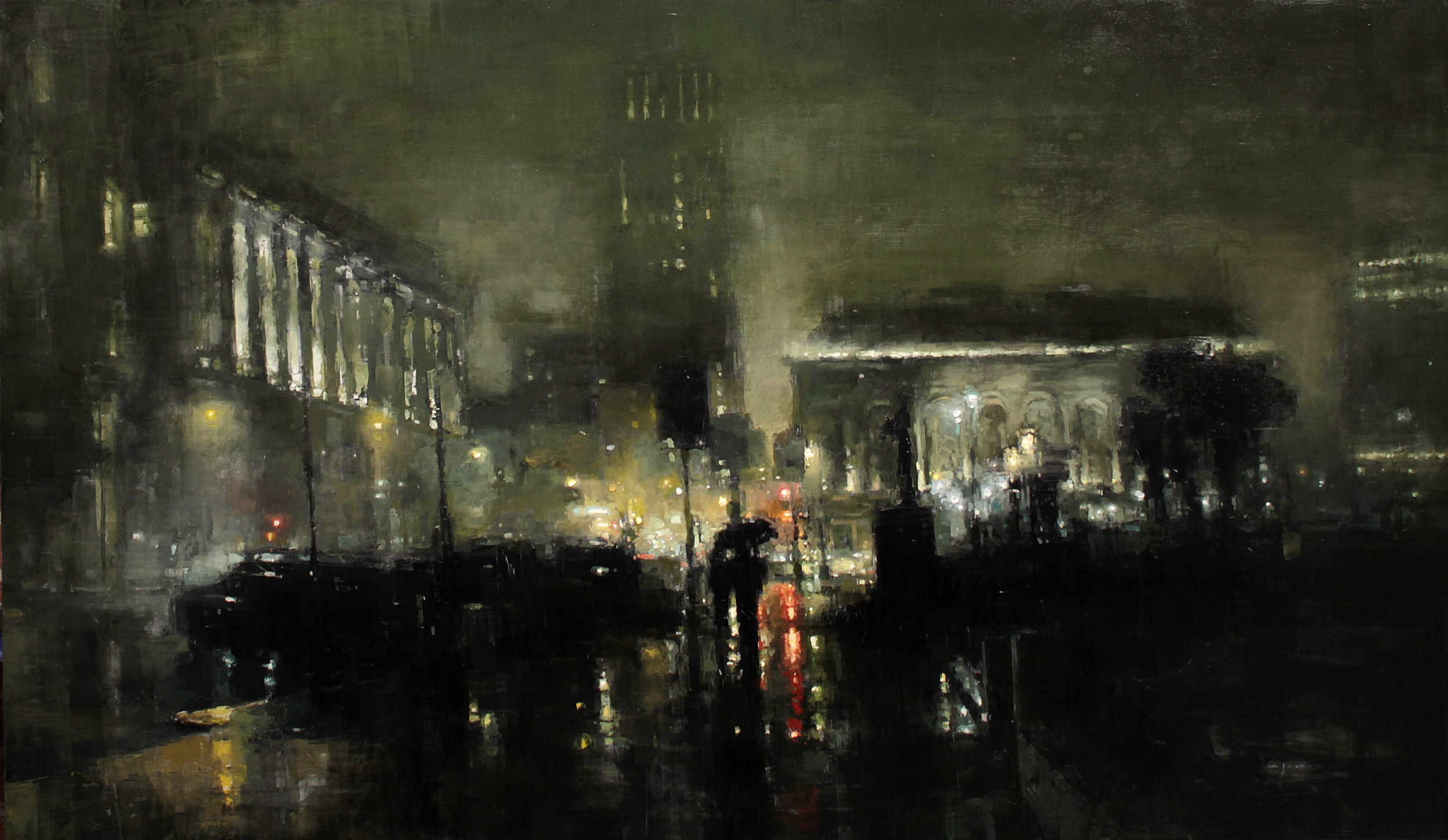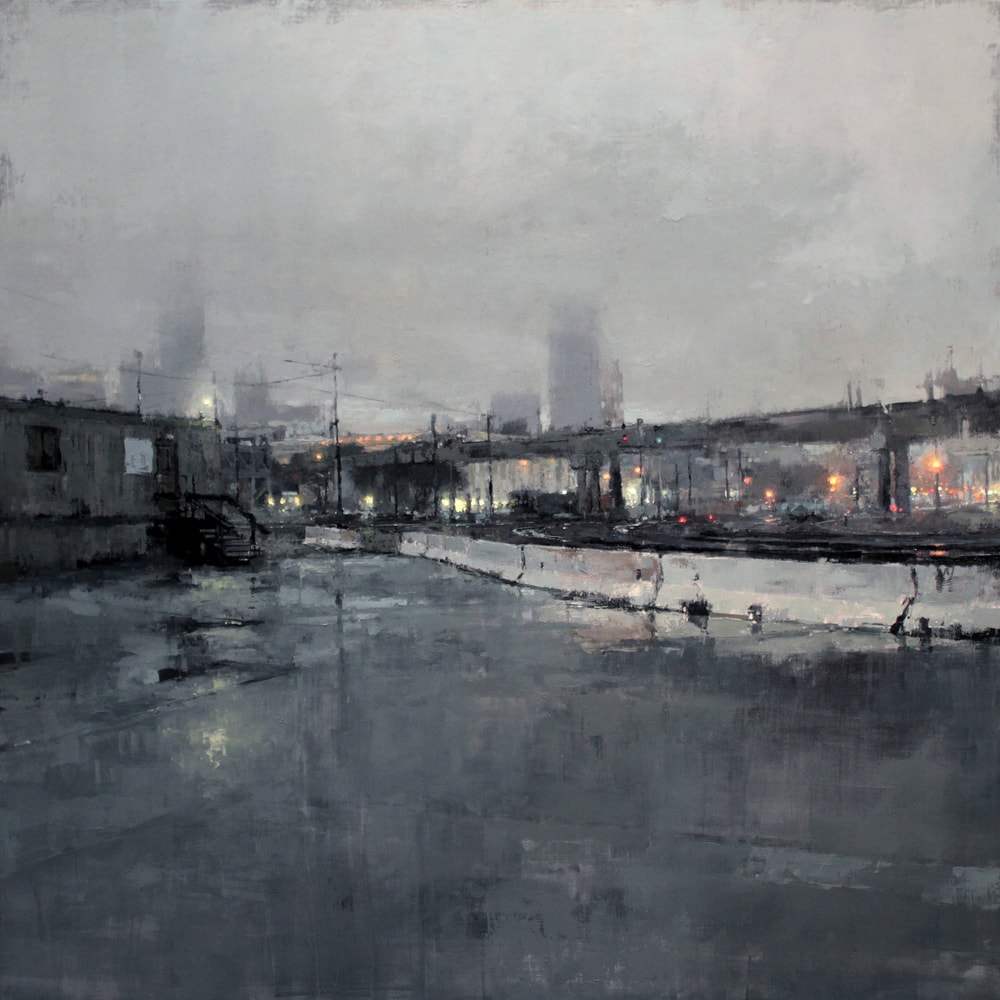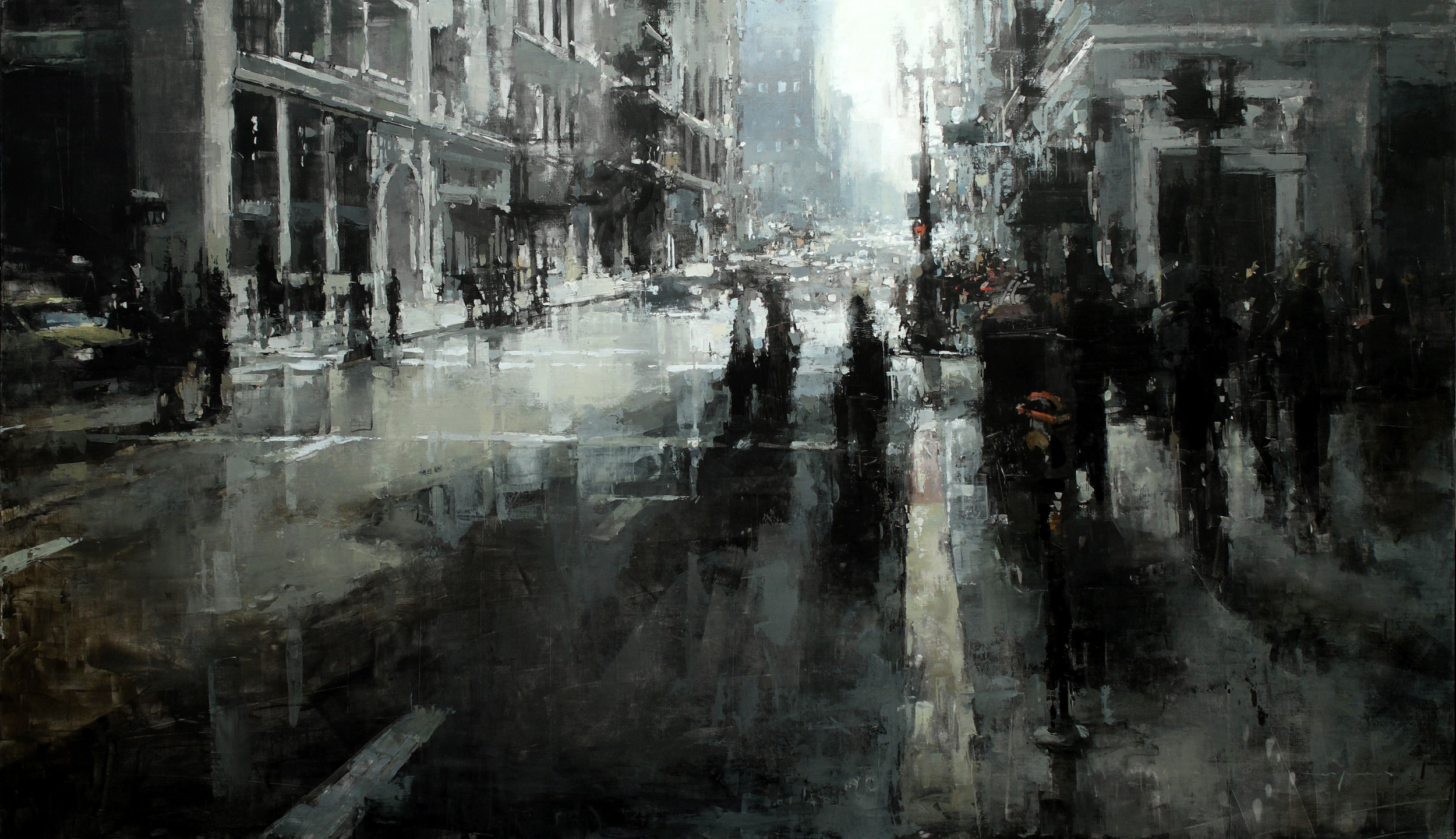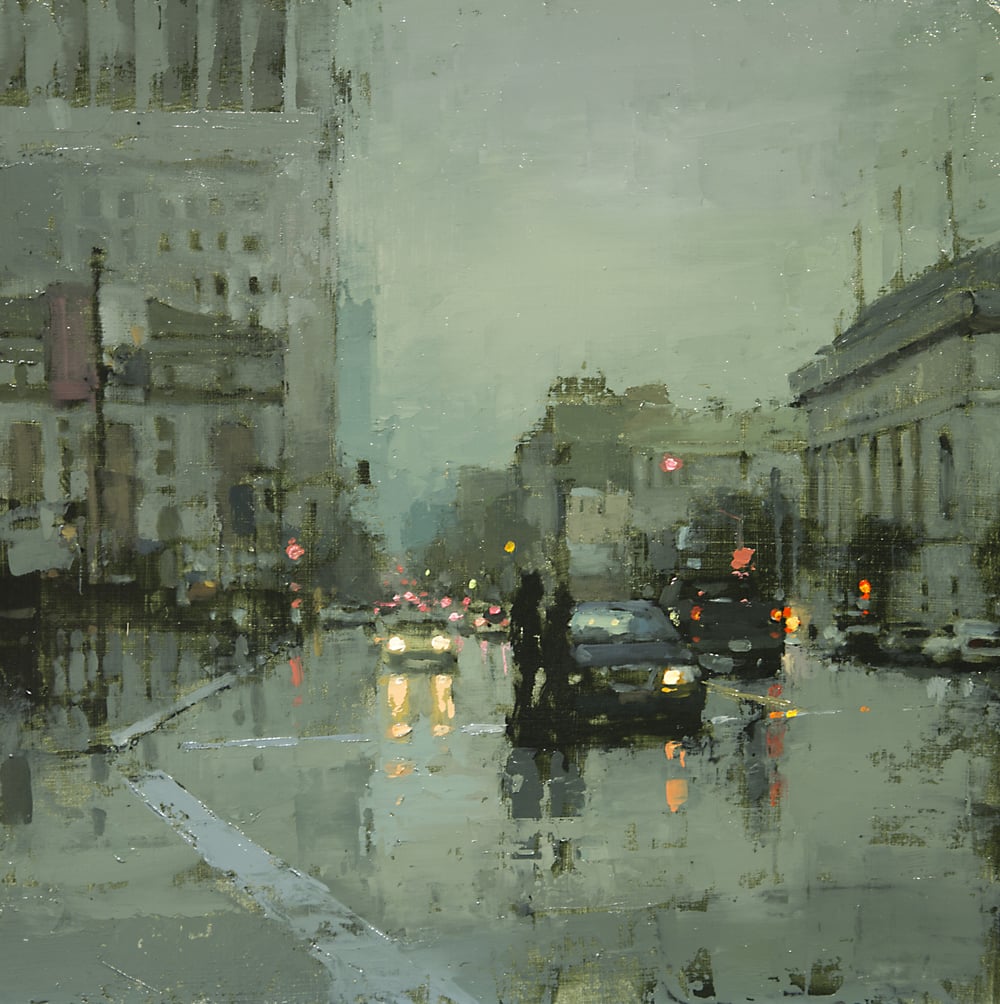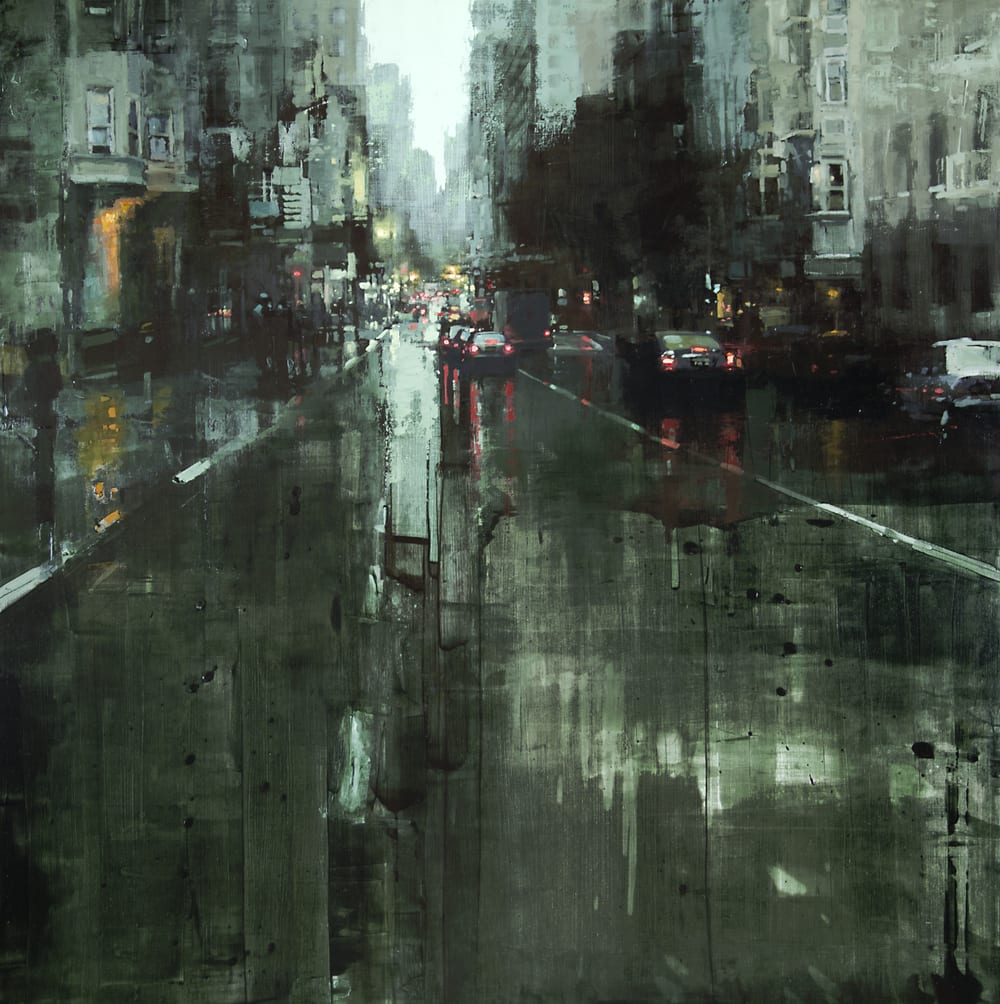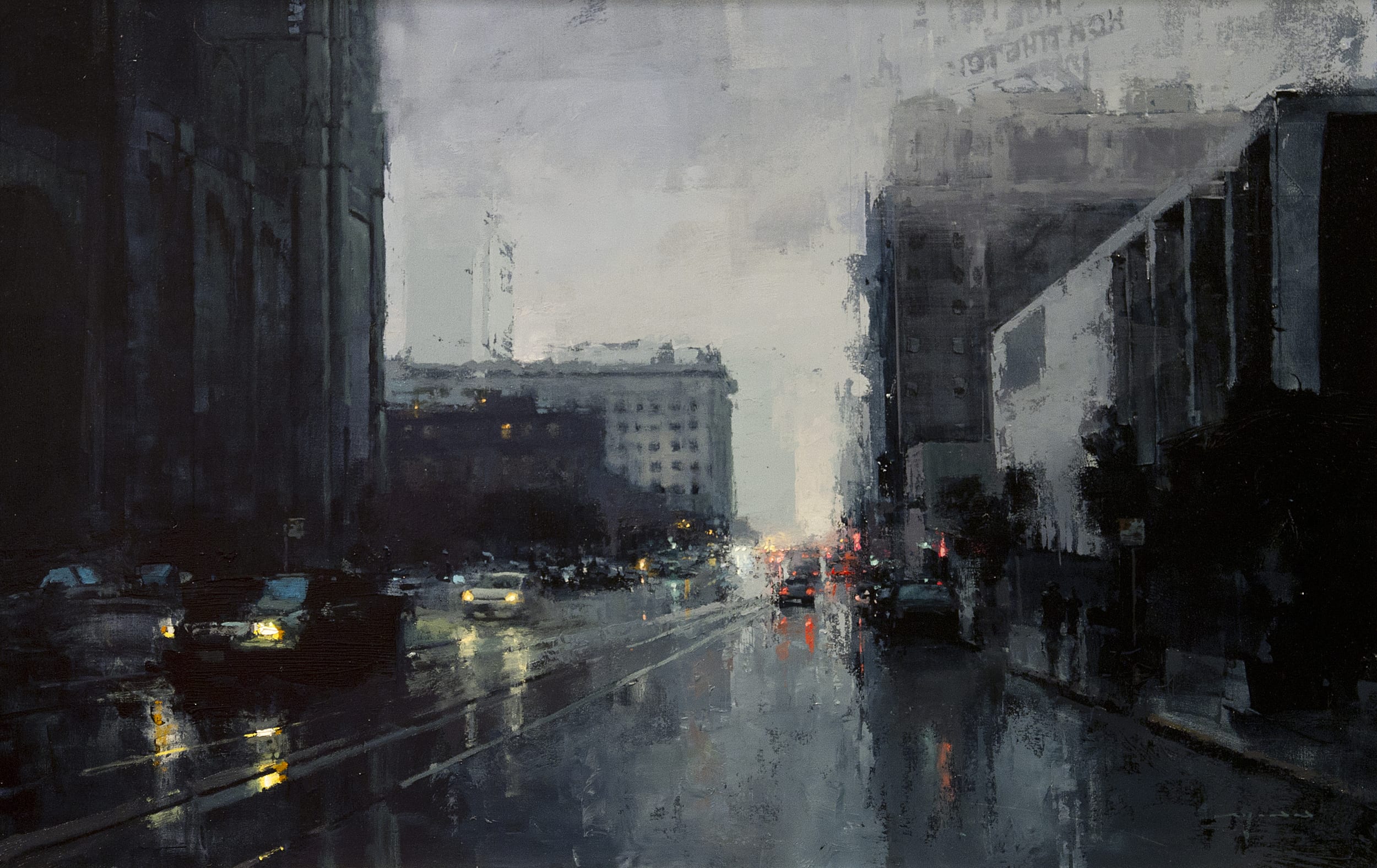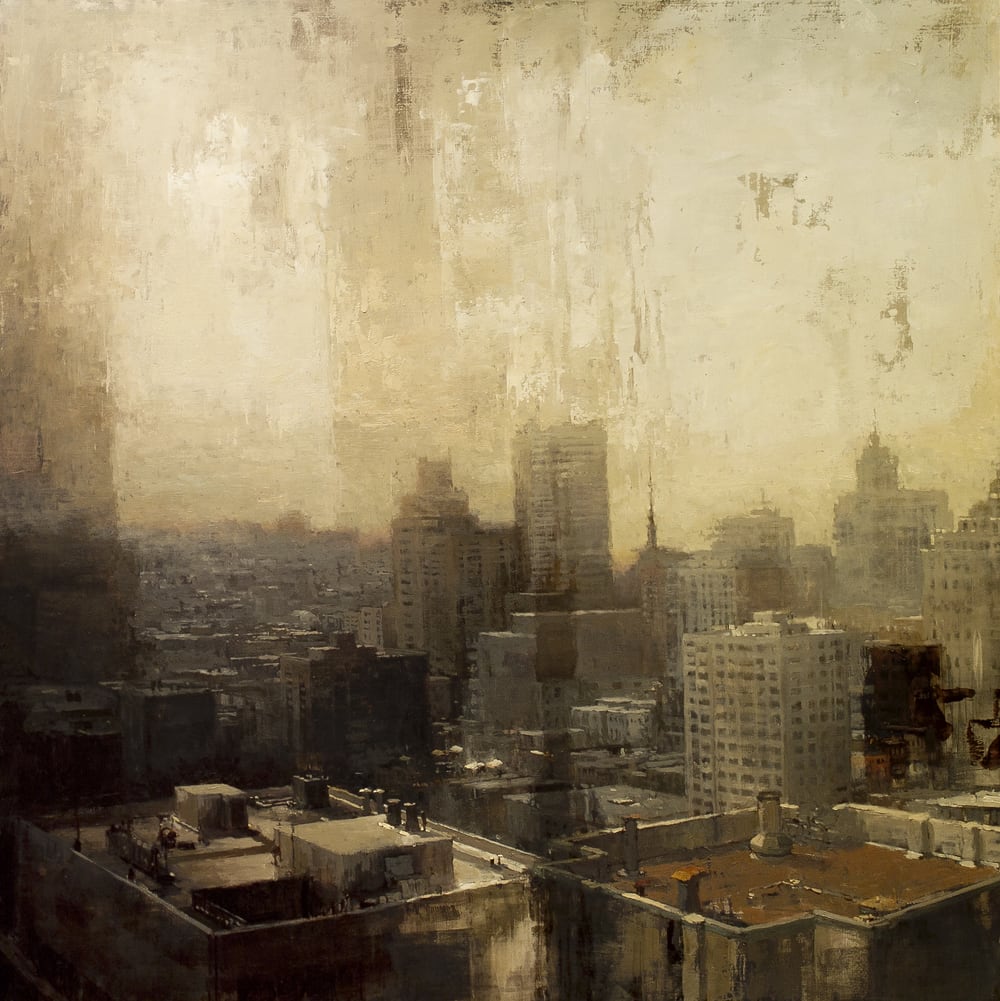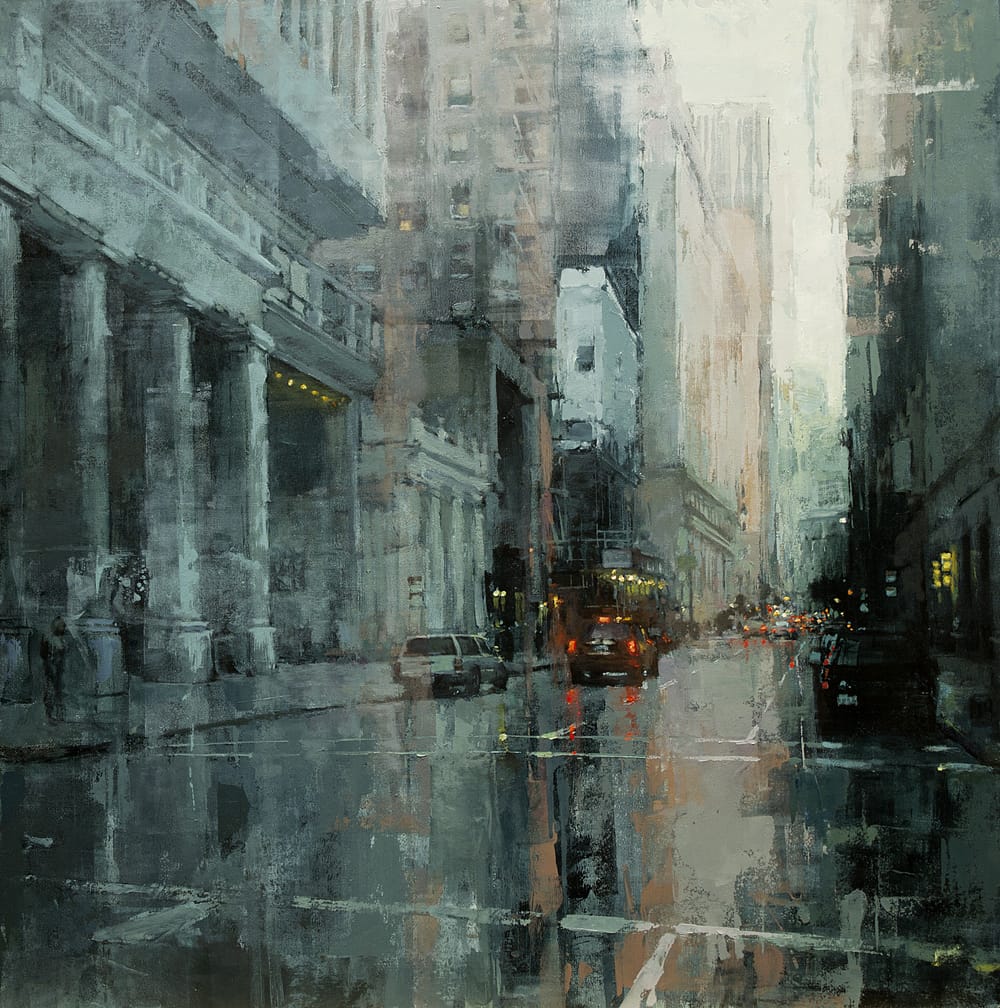 His cityscapes capture the character and climate of city life. The reflection of a streetlight on wet concrete, the shadow of a parked car, the glow of a traffic signal, the dark figure of a pedestrian hurrying down the sidewalk.
His work is not only limited to cityscapes. He also paints figures, landscapes, and objects.
Sources: Jeremy Mann
If you have not already subscribed to get TresBohemes.com delivered to your inbox, please use the form below now so you never miss another post.
---
Remember, we rely solely on your donations to keep the project going.
Become a friend and get our lovely Czech postcard pack.