Vinohradský hřbitov (Vinohrady Cemetery) is located in Prague 10. The cemetery was established in 1885 and has grown, expanding in size 3 times over the years. Currently the cemetery sits on 25 acres. It contains the largest crematorium in Europe, Strašnice Crematorium.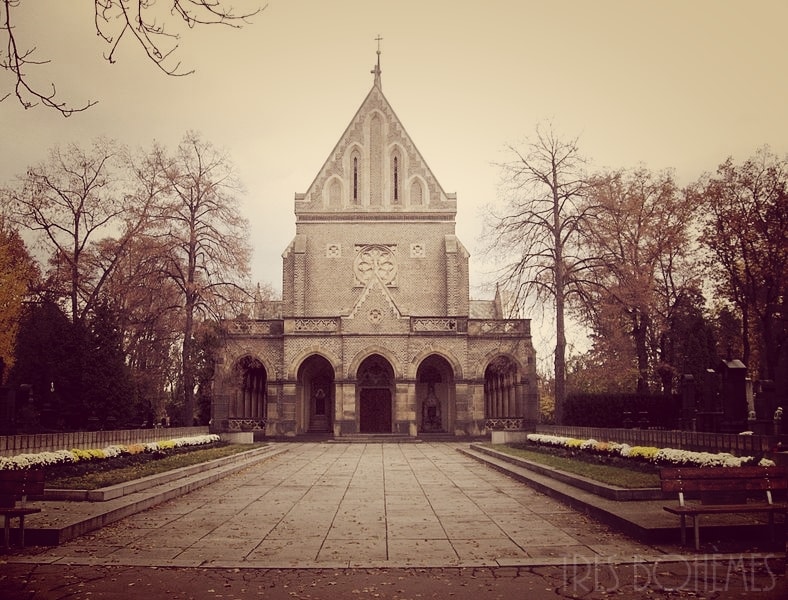 Antonín Turek was a municipal architect in 1897 and he designed the chapel which is near the entrance. It is dedicated to St. Wenceslas. Visiting the cemetery in Prague you will notice the graves under the roof of this chapel are the graves of those killed in the Prague uprising of 1945. There is also a memorial for the children which were killed during the German occupation during World War II.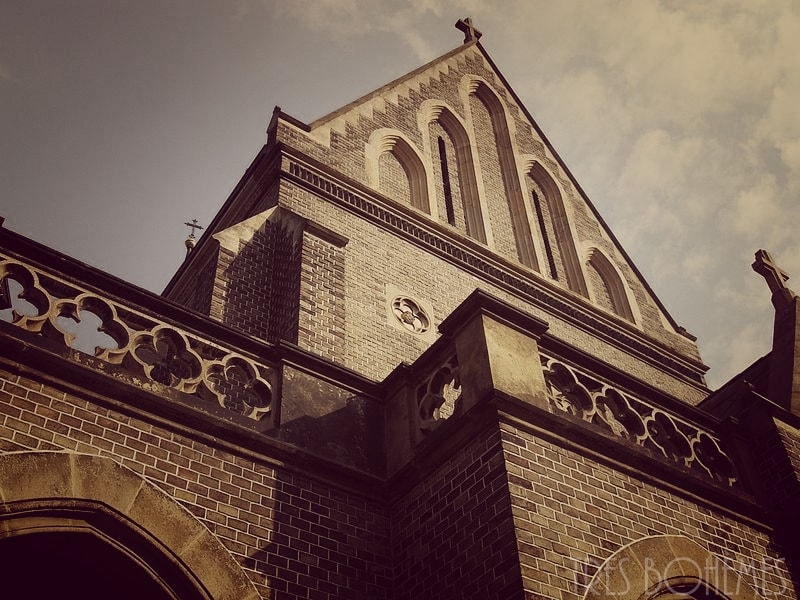 The day we went here we were looking for the grave of my 2nd great-uncle Láda (Ladislav) who is is buried here with his wife, Františka. I never met him because my parents left Czechoslovakia when I was only 4 years old. All I know is that my father told me he held a high position at the Czech National Bank for many years.
We picked up a map and some flowers at the shop next to the entrance and began walking through this beautiful cemetery looking at the graves and searching for our buried ancestors.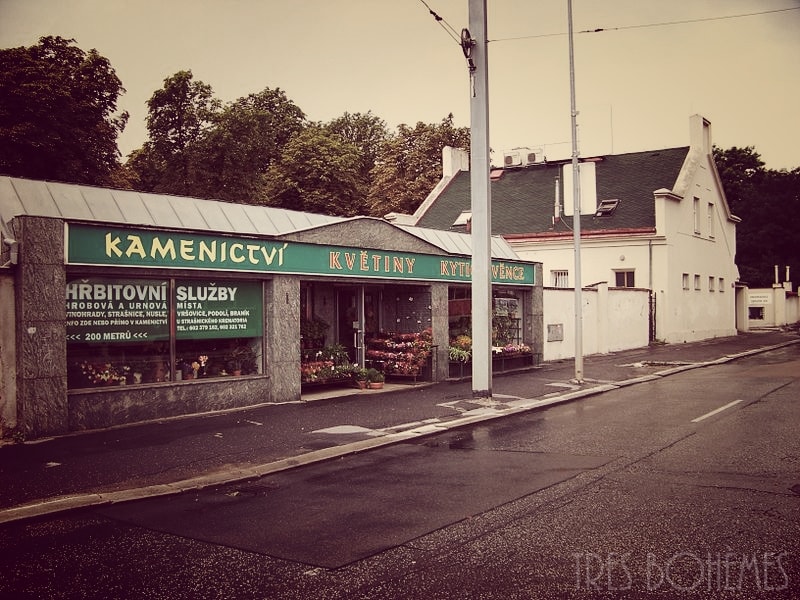 So many important Czechs are buried there, including painter Jakub Schikaneder, sculptor Otto Gutfreund, poet Stanislav Kostka Neumann, writers Karel Václav Rais, Zikmund Winter, and others.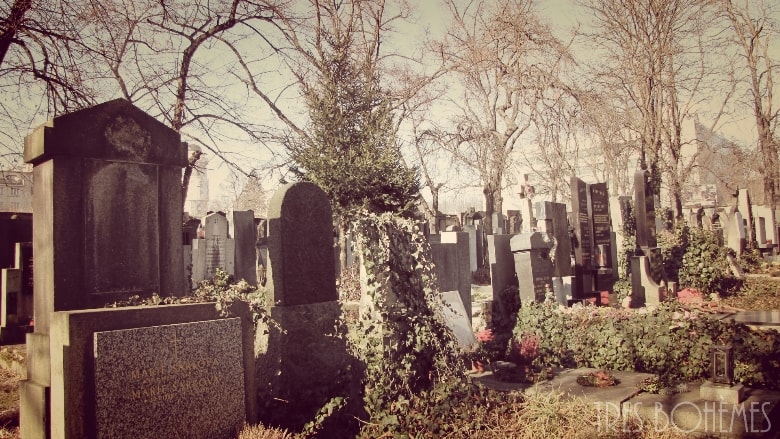 The family tomb of ex-president Havel is located there as well. We didn't know it at the time we were there, but we did end up going back to visit his grave. As we walked through the aisles, we noticed the different kind of tomb stones and statues. The closest cemetery I've seem in the United States have been in the South, especially Georgia. The only thing missing was the live oak trees, though being there in winter – who knows what these look like in summer or autumn.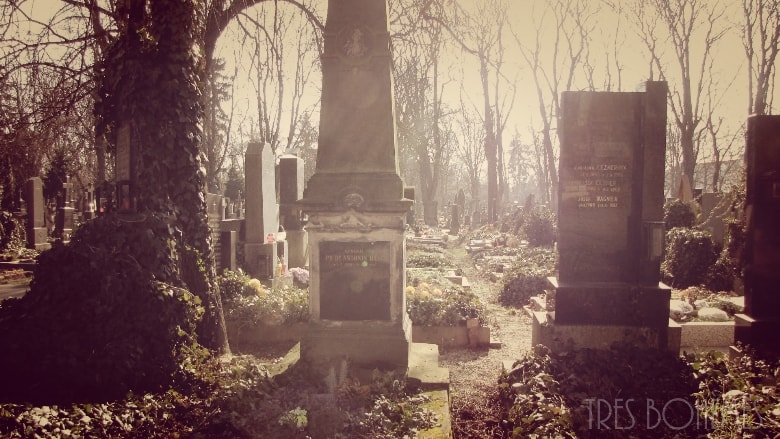 Czechs usually maintain the graves of their loved ones themselves. We saw many older people pulling weeds, sweeping, dusting, planting and so on. The feeling was very quiet, peaceful.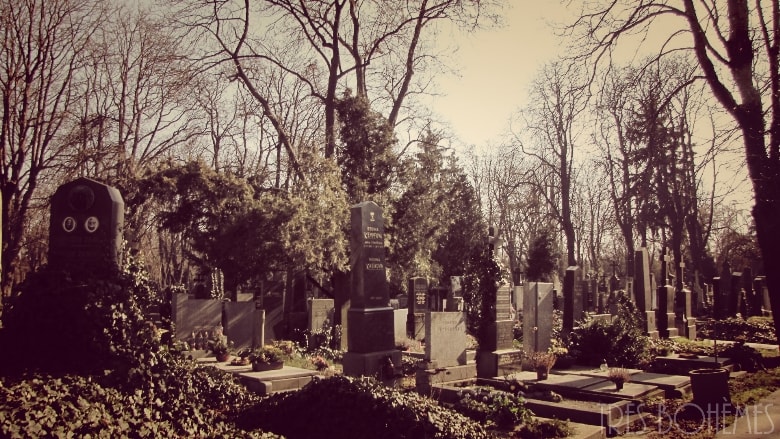 Finally we discovered my great-uncle's grave.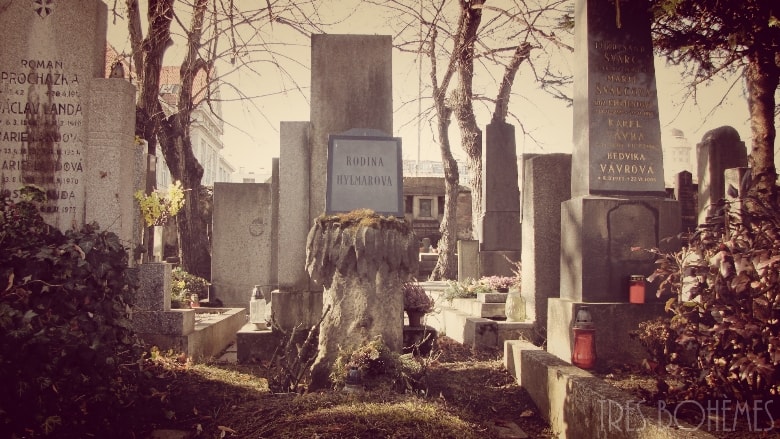 We spent some time pulling some weeds and cleaning around the grave and then we placed the candles we had purchased on the ground in front.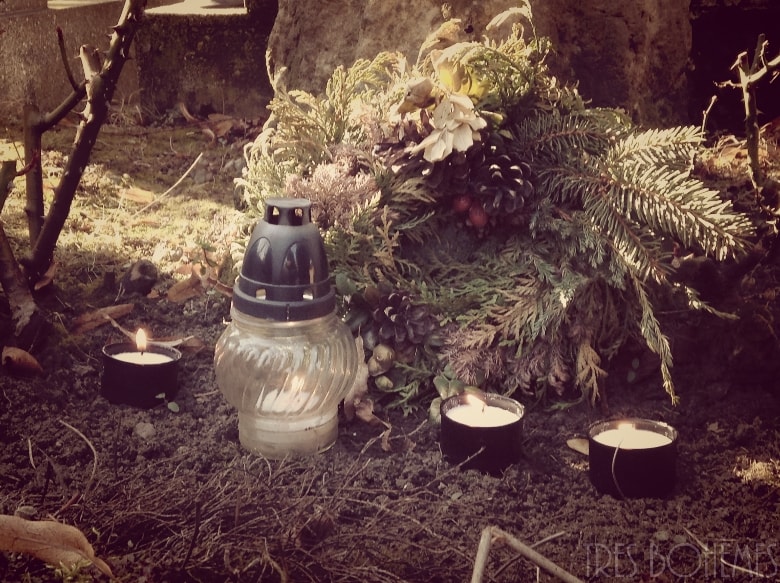 We lit the candles and had a moment of silence and prayer. I wish I had known more about them and that my parents had been allowed to go back before they died. Something that many people do not know is that once you escape from a Communist country, all contact stops. Letters are censored or destroyed and those left behind are often subject to interrogations and worse. When Lada and Františka died, they probably assumed that my father would never return. They probably had no idea that one day the Soviets would roll out in the same way they had rolled in.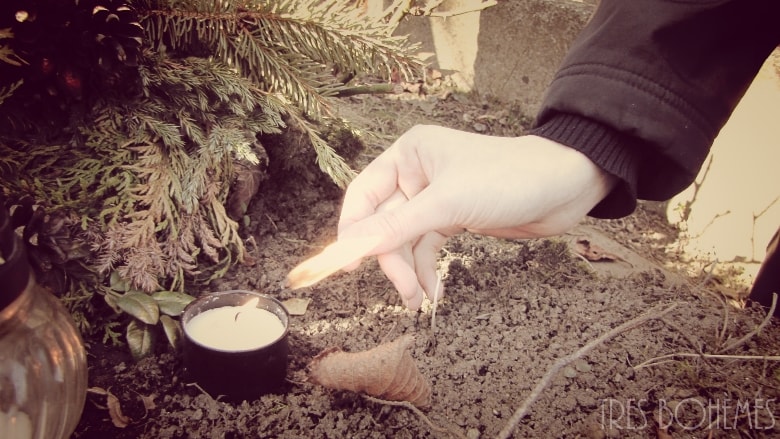 I wonder what happened to all of their personal things – namely the photographs and other things that would help piece parts of our family tree together. But am grateful at the same time that I could see their final resting place and pay my respects.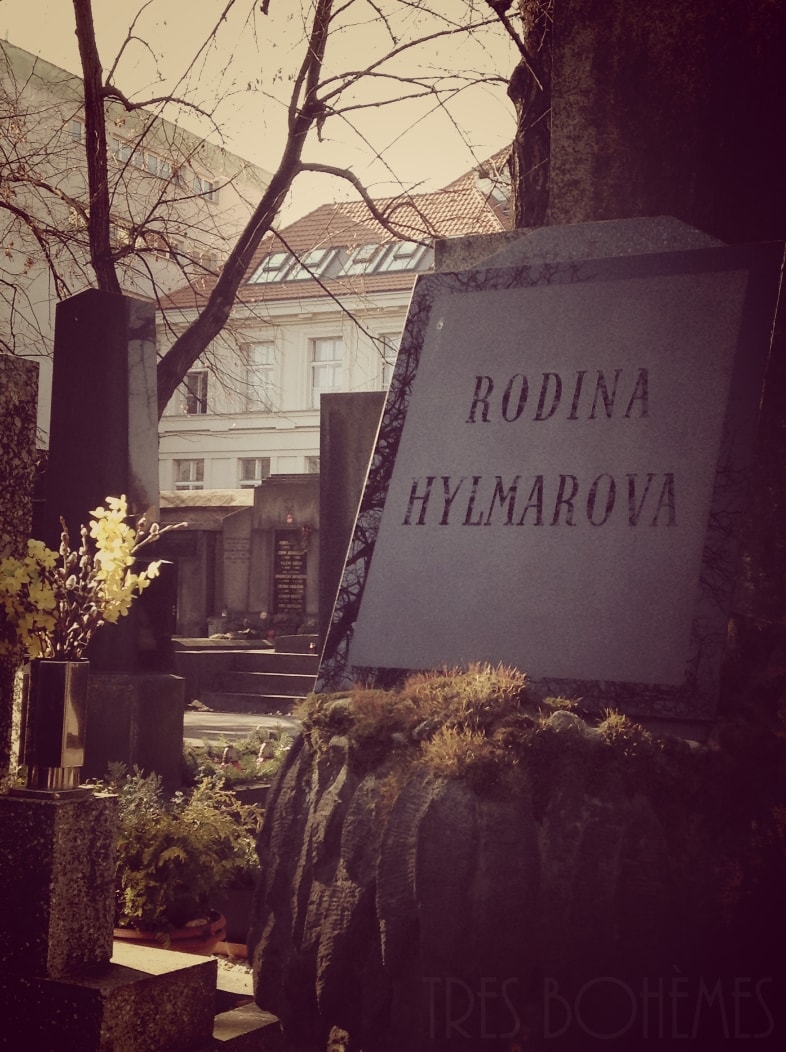 Vinohradské hřbitov.

The Vinohrady Cemetery (Vinohradský hřbitov) marks the eastern edge of Vinohrady in Prague 10. To get there, take metro A to Želivského or tram 11, 19 or 26 to Vinohradské hřbitovy.
If you have not already subscribed to get TresBohemes.com delivered to your inbox, please use the form below now so you never miss another post.
---
Remember, we rely solely on your donations to keep the project going.
Become a friend and get our lovely Czech postcard pack.