My mother, Anna Hilmar (Anička Hilmarová, born Anna Müllerová) arrived on this earth on May 5, 1944. It was Friday, under the sign of Taurus. In 1944, the world was plunged into the chaos of World War II and yet this beautiful ray of sunshine came into the world.
When Anna was born, her father, Vaclav Müller (born Vašíček), was 35, and her mother, Jiřina Katerina Müllerová (born Šimková), was 33.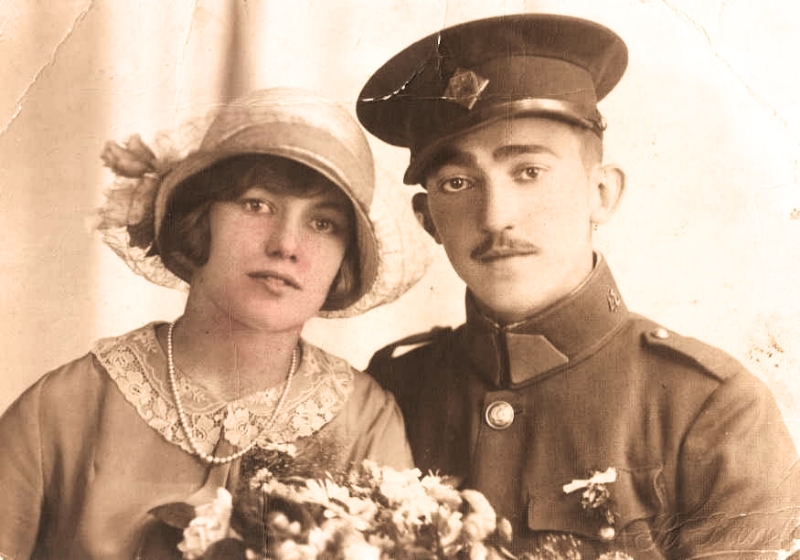 Anna had one brother Vaclav or Vašek (1948–1979) and three sisters, Věruška (1928–1934, she passed away before Anna was born), Jiřina (1937–2015) and Marta (1931–).
Isn't my mother adorable?
Here is a vintage clip of my mother, Anna when she was 13. It is from 1957. It was very rare to have these kinds of videos at that time – and the only reason this clip exists is because it is at the actor František Hanus' country cottage at Červená Šumava.
The video is of his wife Marie, and their sons Fanda, Petr, and my mother. (Petr was also an actor, like his father).
My mom is the tall one with the bright smile and the hair that is in the side roll/buns (Like Princess Leia from Star Wars). My mother is 13 years old in this video.
(The landscape around the Red Kašperské Mountains are not the most peaceful parts of the Bohemian Forest. The discreet charm and beauty of the tourists only gradually emerging. The settlement lay down on the red mountain hill at an altitude of 798 meters. Situated on a small tributary Losenice, 3 km southeast of Kašperské Mountains. The village is located in the Protected Landscape Area and its northern border as it concerns the National Park. You can read more at our post, The Ancient Bohemian Forest Known as Šumava.)
How blessed we are to have this footage!
My mother was a beautiful young woman.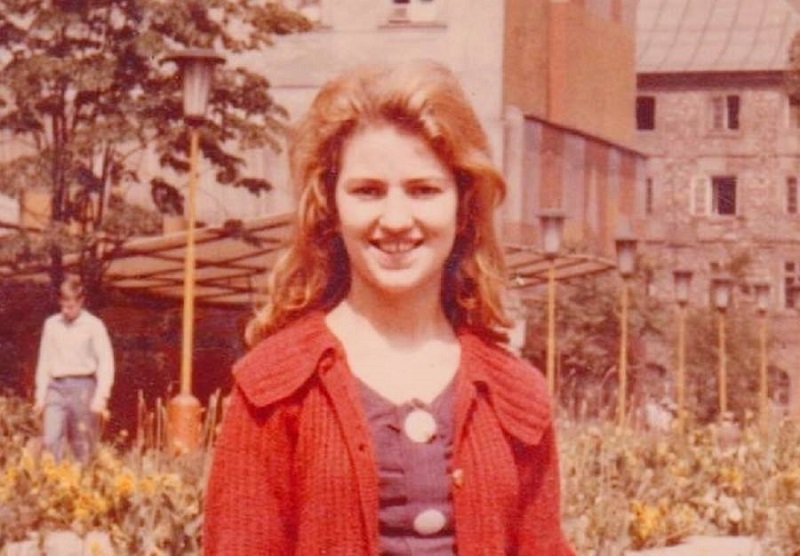 (Of course, she's still beautiful today!)
I wish her mother had lived long enough for me to know her.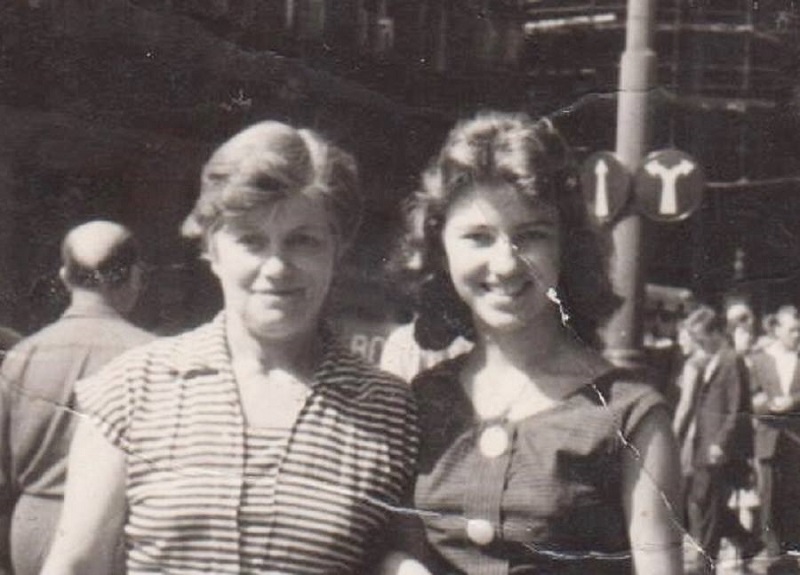 I loved her style, and when I was younger, everyone said I looked like a young her.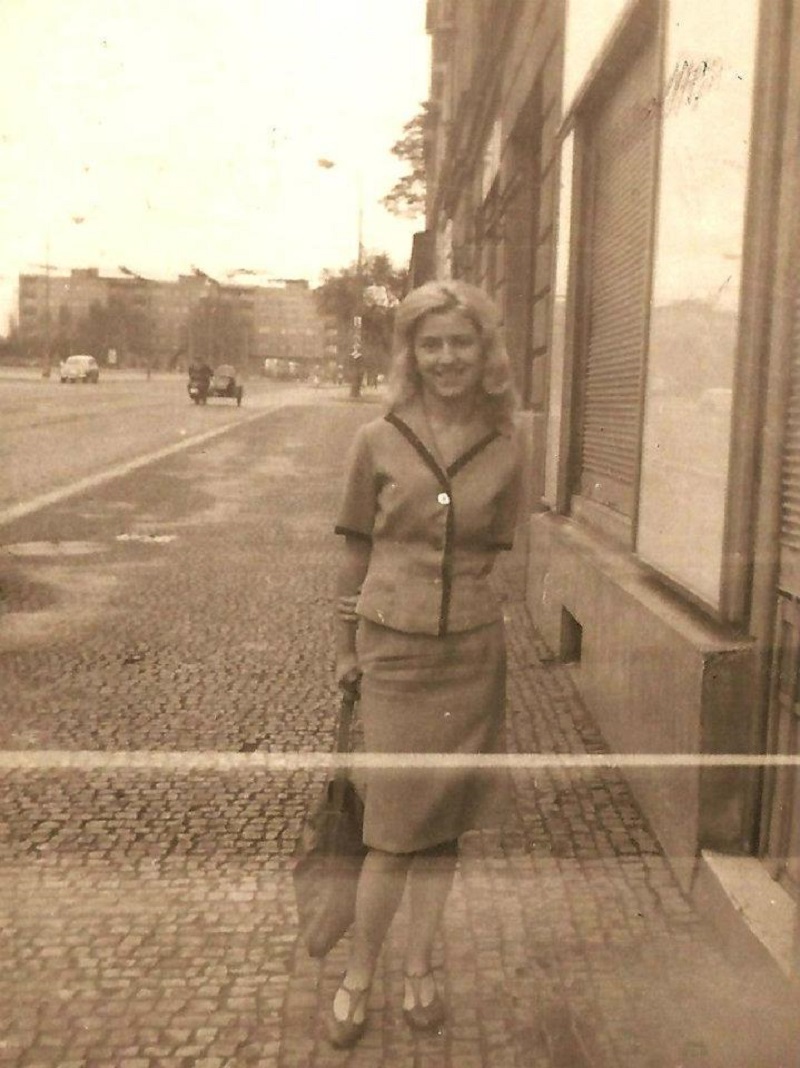 Gorgeous!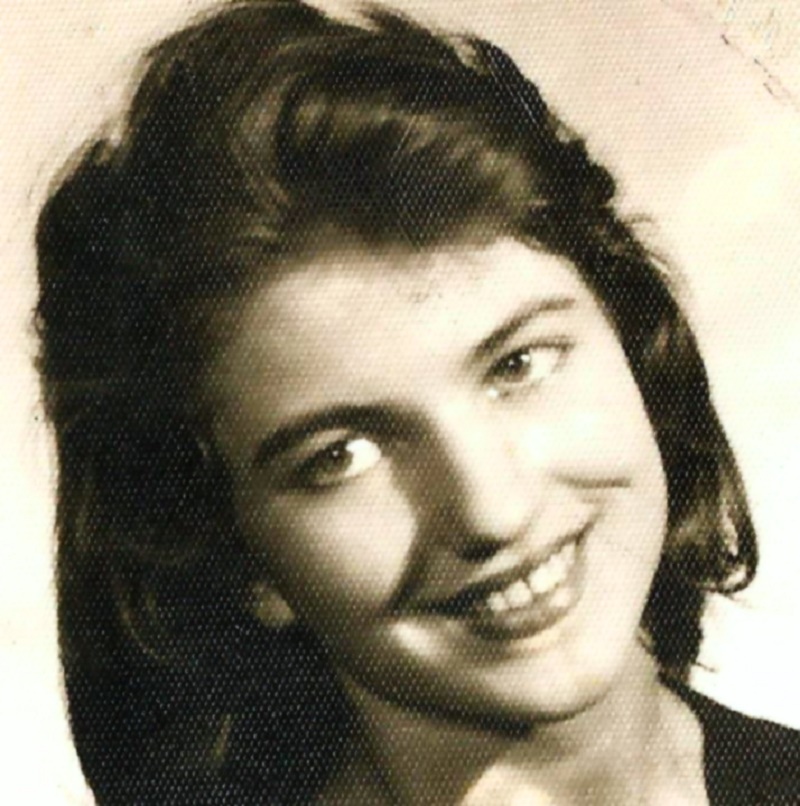 She married my father, Milan Hilmar, on June 23, 1962, in Prague, Czech Republic.
Isn't she a beautiful bride?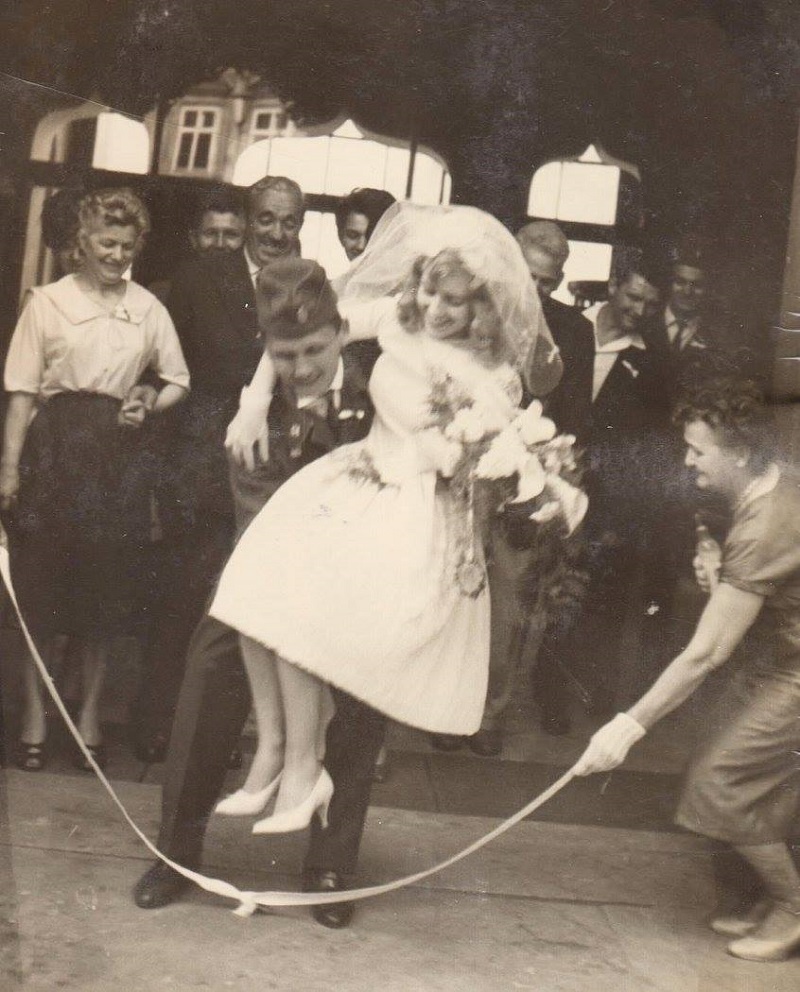 And a beautiful woman!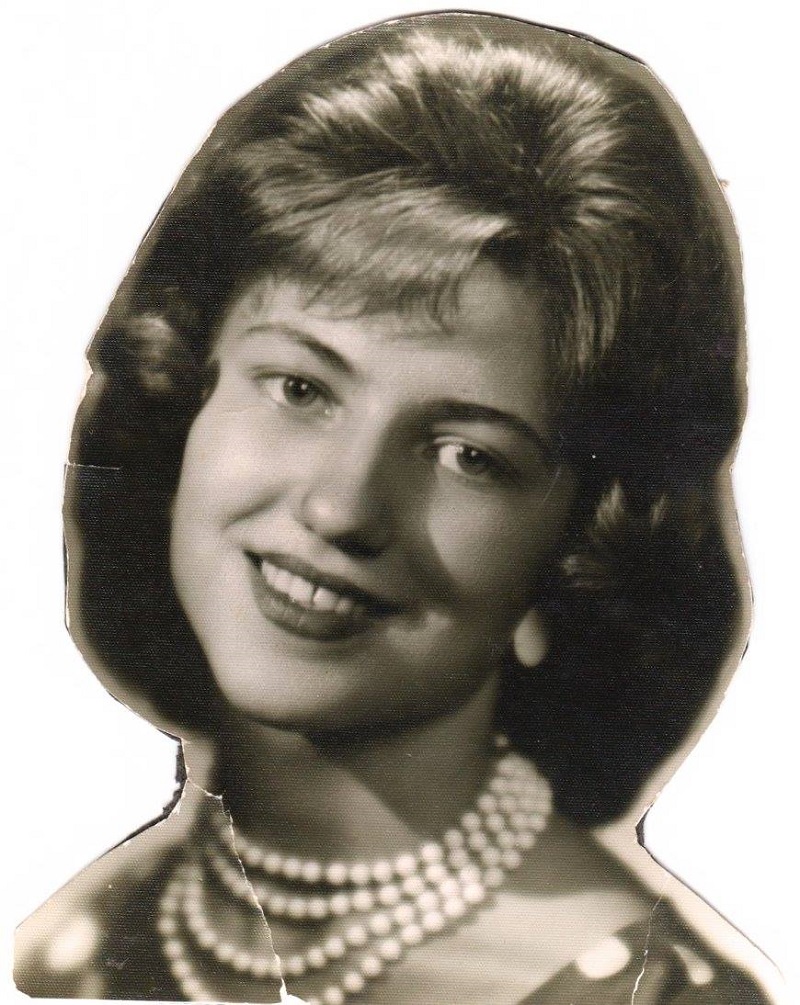 She has never really been overly ornate, using her beautiful eyes and her friendly smile to charm everyone, she never needed much more.
She taught me that beauty comes from within, and shines through your eyes and your smile and I'm blessed because I do have her eyes and her smile!
Her mother (my maternal grandmother) died before I was born, and so my father's mother and her sisters became the women in her life. Here she is with her aunt Lexa.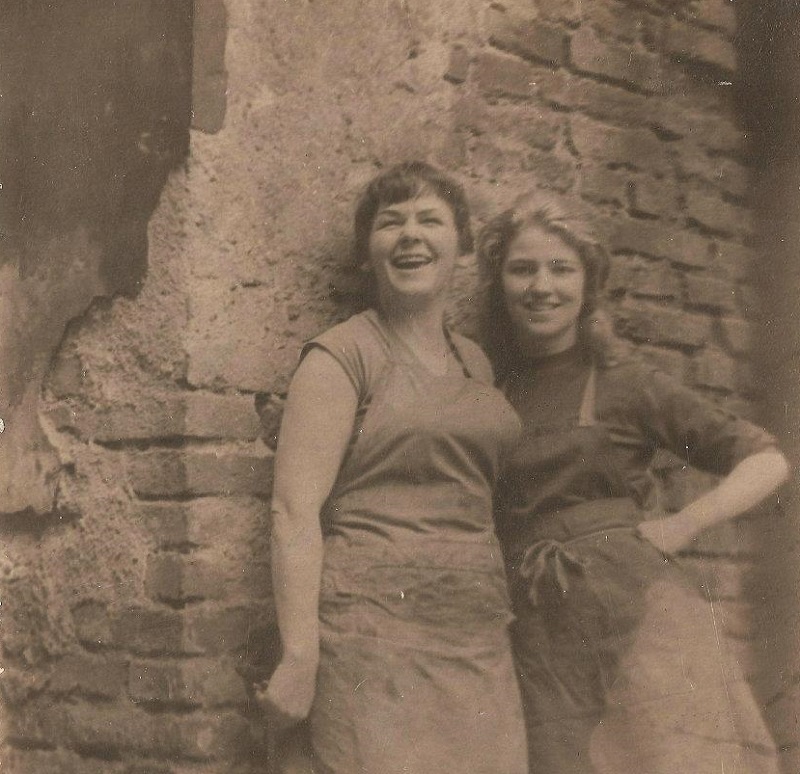 I love those two photos, and it reminds me of how hard she worked, and yet never complained.
Here she is with a friend, I like the woman in the background looking on as she enjoys her ice cream cone. I wonder how they spent this day and if my mother knew what adventures would await her.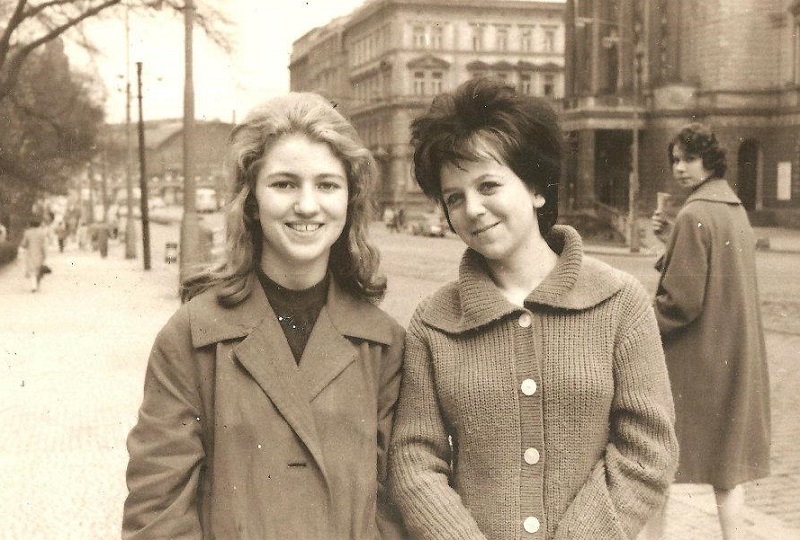 Soon after my parents married, I came along!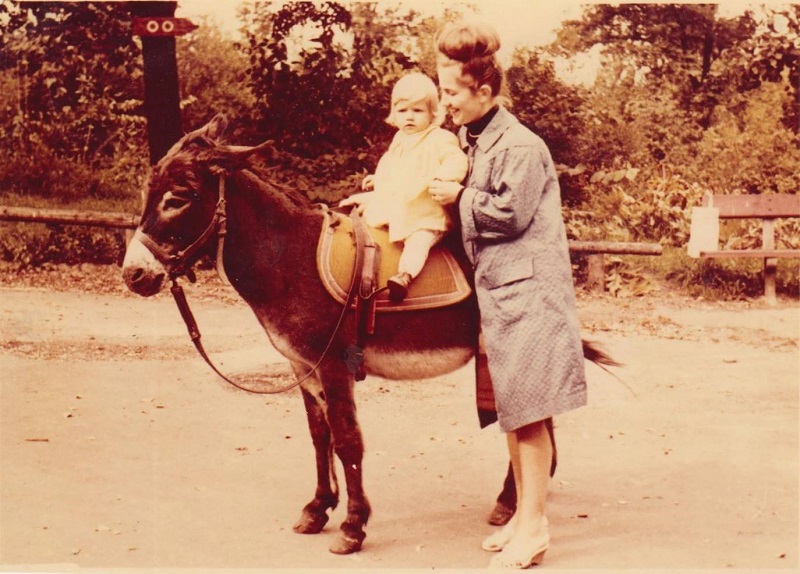 Cute little me!
Pretty soon, she was whisked away on an adventure of a lifetime (and me too!)
She and my father added my name to her passport and created some story that I could not be separated from her for medical reasons. Somehow, they got a few hour pass (visa) to cross the border for a funeral with my father's crafty forged doctors note.
And they never looked back.
Emigrating to the United States on Christmas Eve of 1968, we were sponsored by Mr. Emil Wagner, from the famous Mount Airy Lodge in the Pocono Mountains and our American adventure began. (You can read more about that here.)
Moving to America was a huge change and a complete culture shock. She will often share the story of how they got off the airplane in New York and walking along the sidewalk, she recalled seeing a long stretch limousine out of which a very elegant woman climbed wearing a full length fur coat. As she exited the limo, she had to step over a homeless man who was laying on the curb. This stark contrast is something that she's been aware of her entire life.
Driving through the city and seeing the towering skyscrapers, she looked at my father and said, "I want to go home…."
But soon enough there would be many firsts…
Our first car…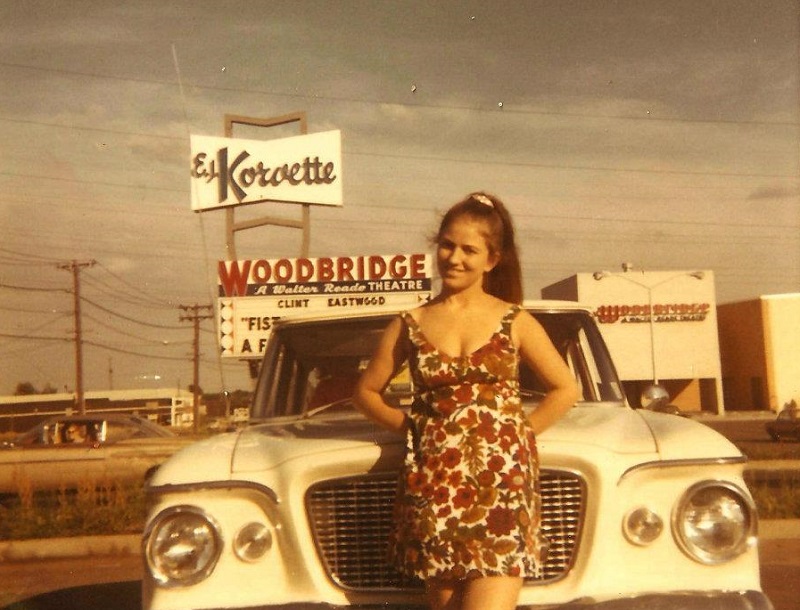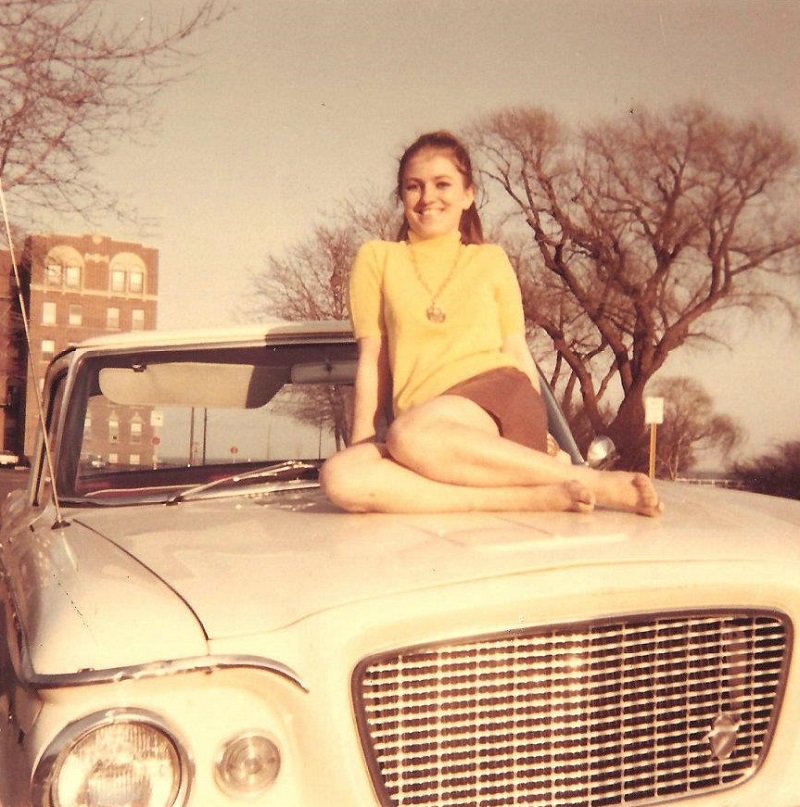 Our first home away from Mount Airy (with Opa in Woodbridge)…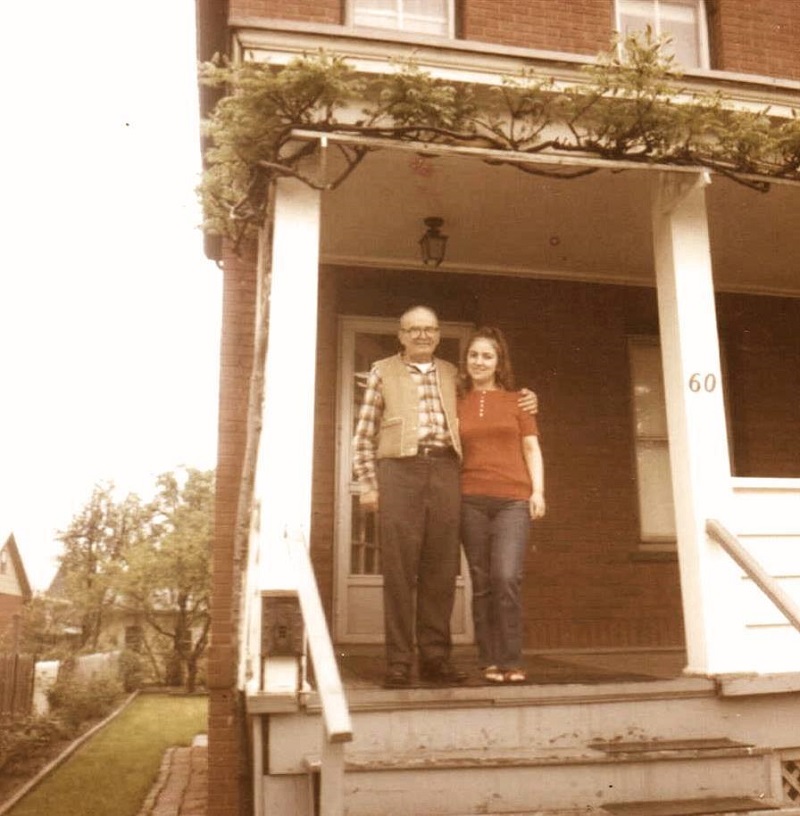 Our first Christmas in America…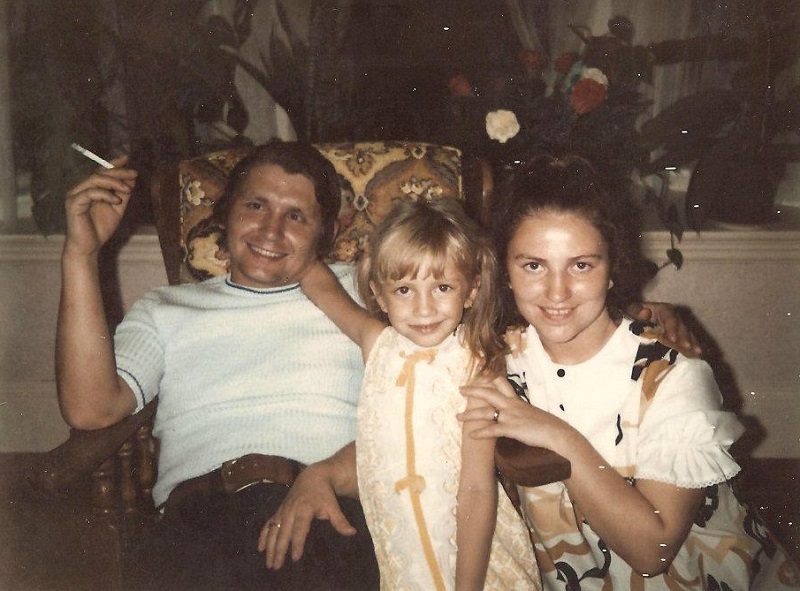 Our first road trip and vacation…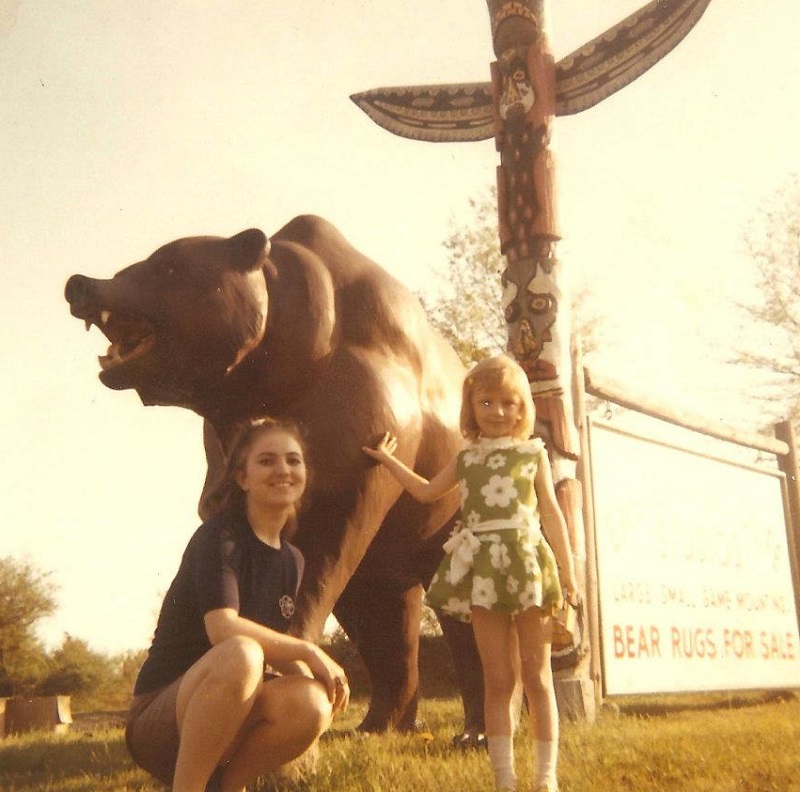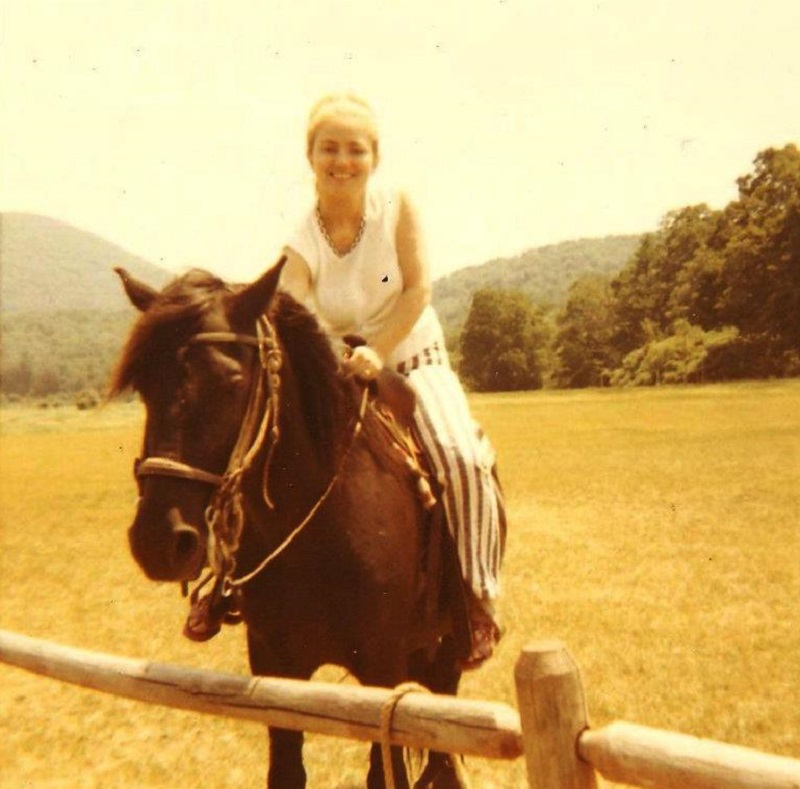 Our first time in Florida…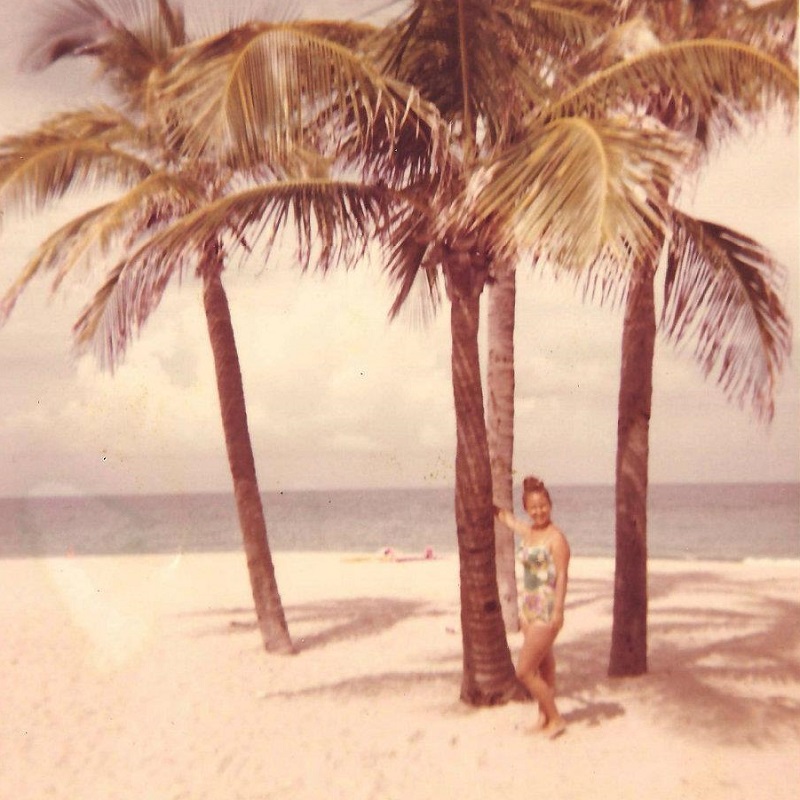 We would travel all over Massachusetts, Maine, Rhode Island, New Hampshire, Pennsylvania, New York and New Jersey. Numerous farms, ranches, and historical places where the Indians once roamed. (I know they are called Native Americans now, but Czechs always called them Indians, especially in 1969!)
Slowly but surely, we all adapted to life in America.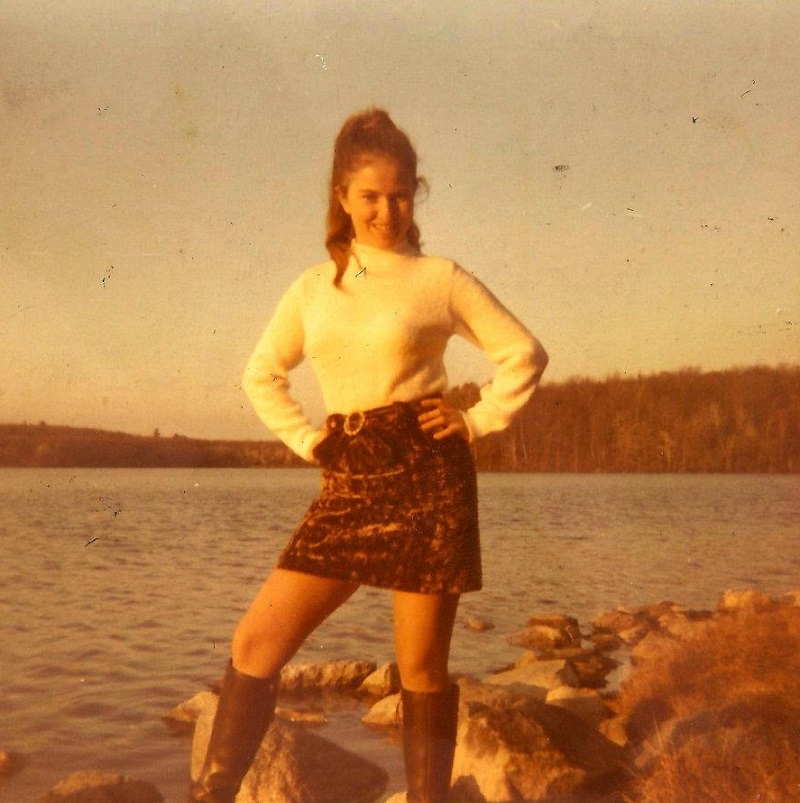 It would be many years before she could go home, and in that time she'd lose her brother and her father, far away behind the iron curtain, she never had a chance to say goodbye. Although we had a wonderful family network and many Czech friends, it was my fathers family for the most part, so she had to find her own strength and fortitude to be able to accept all of the many changes.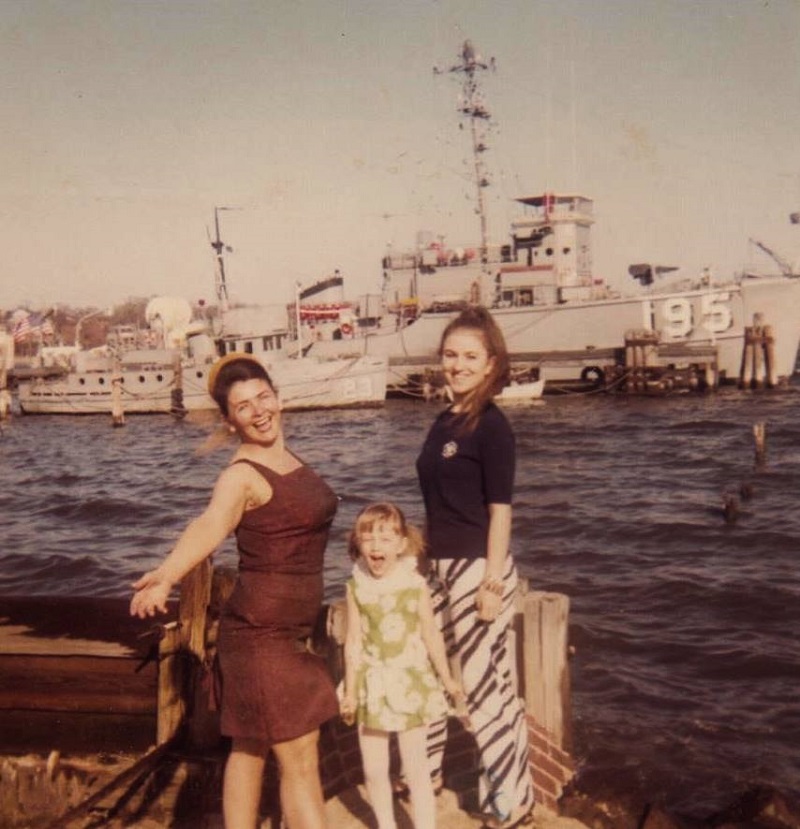 Her story is so amazing, it needs a multiple book series to capture it all, and we've finished book 1 which deals mostly with the time before she left for America. But that was just part of the adventure. Taking it back to a few highlights, she had so many unique and uncommon experiences.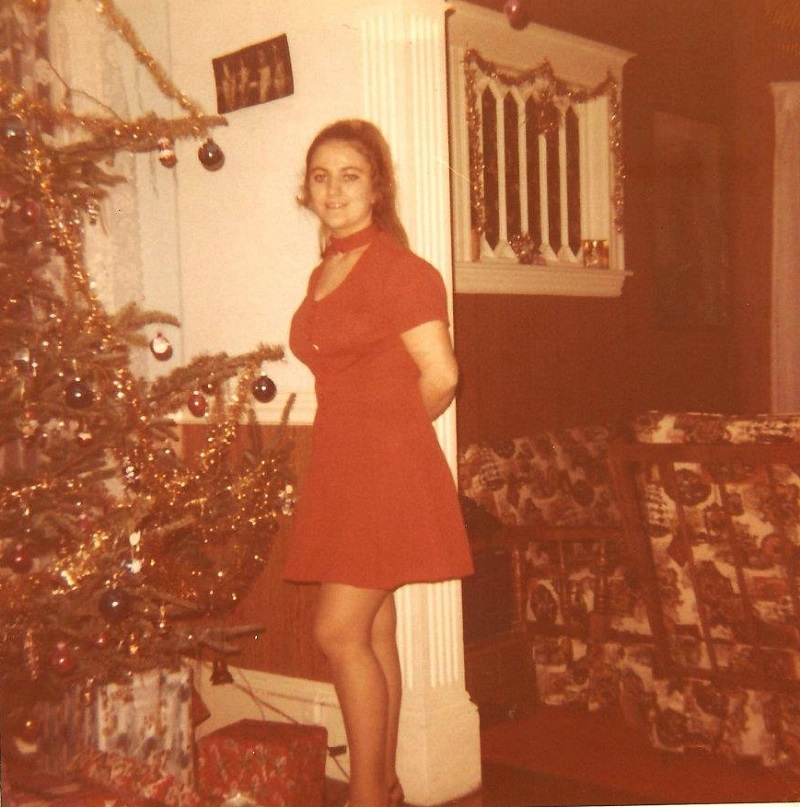 How many people can say that their mother was told she would be made a princess of Africa by Hanzelka and Zikmund, the world famous duo of Czech adventurers known for their travels in Africa, Asia, Latin America, and Oceania in the 1940s and 1950s, and for the books, articles, and films they created about their journeys? Friends of her fathers, she go to hear about many of their adventures first hand.
Or being told fairy tales by another family friend, Emil Zátopek, a Czechoslovak long-distance runner best known for winning three gold medals at the 1952 Summer Olympics in Helsinki. He was nicknamed the "Czech Locomotive".
Or growing up with a dog named Rita, the mate of Kazan, one of the very first Czechoslovak Wolfdogs, a breed her father was helping to create.
Athletes, actors, opera singers, adventurers, inventors, and other intelligentsia, my mother has been like a magnet for such people who immediately would pick up on her warmth, humor, loyalty and trustworthiness.
My sister and I grew up with many stories and many such people of our own passing through our lives.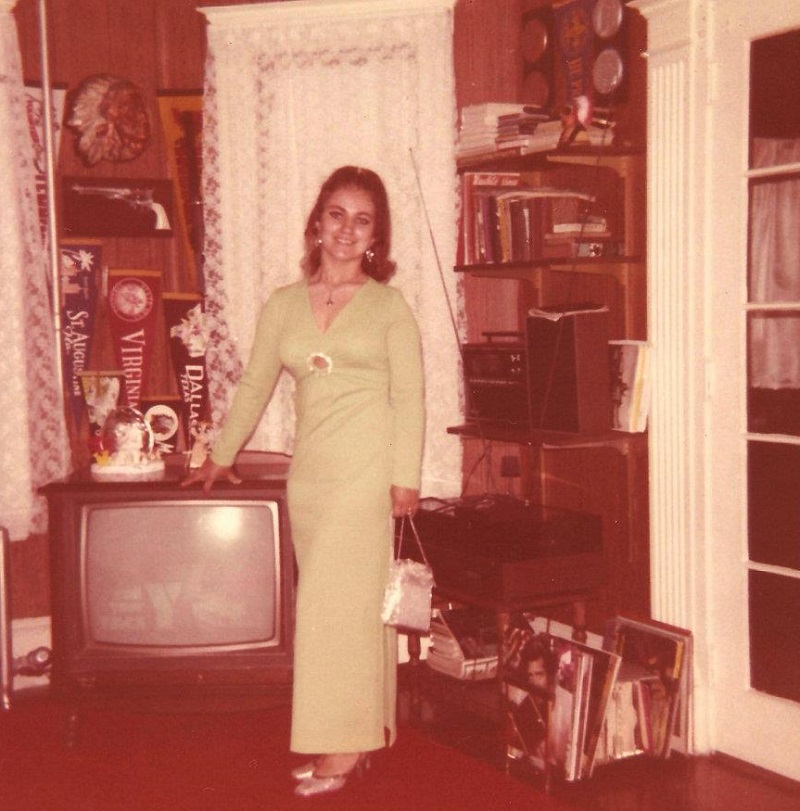 And we had so many firsts of our own. I recall when we discovered toast. Such a simple thing, and yet such a great memory. As Czechs, we never understood the American bread – light, fluffy, air-filled – until my mother tasted toast. Immediately she went out and bought a toaster and two loaves of Wonder bread. She sat it on the coffee table and we just toasted slice after slice, enjoying this new American treat.
But we always maintained our Czech traditions, as well.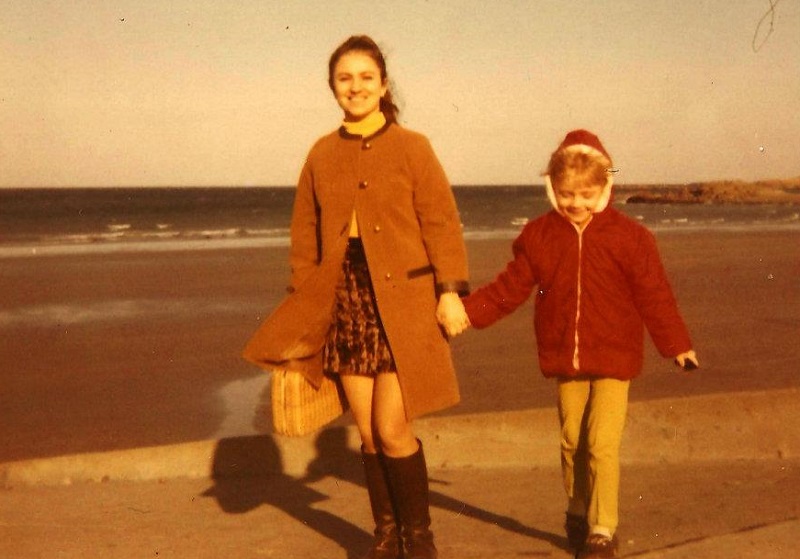 I grew up on Czech food, music and tales, surrounded with a greater Czech community. Though I was now an American, my mom never let me forget where we came from and I am so grateful for that.
…and a love of America was also important. Though they worked hard, they also made sure we had plenty of vacations exploring the vast beauty of the United States.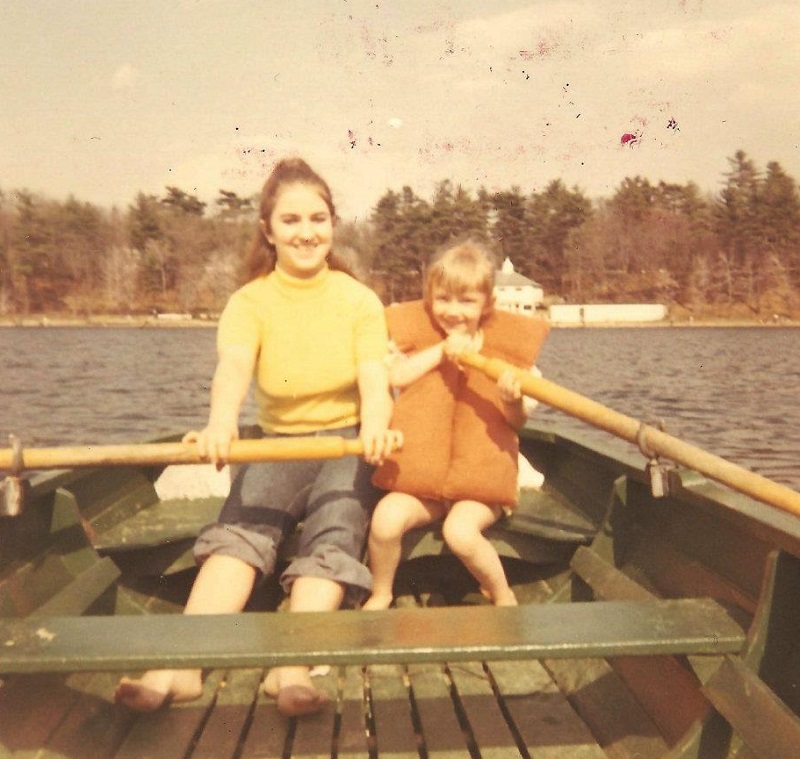 I think by the time I was 16, I had been in all of the United States except Alaska and Hawaii.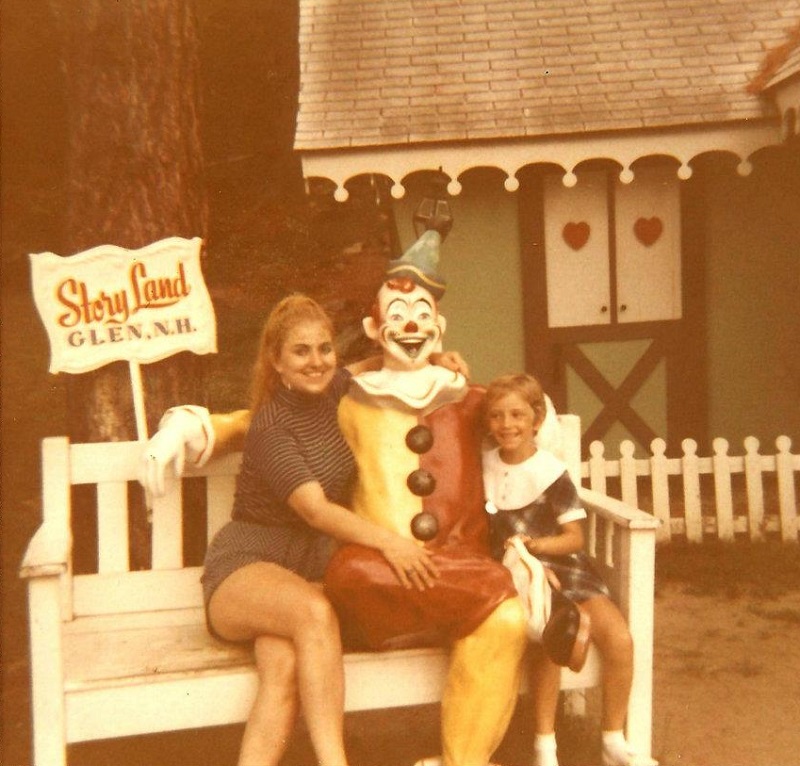 I remember a lot of camping and road trips, roadside cookouts and building tents, always with mom and dad closing the day with guitar playing and singing…
But most of all, I remember that my mom always enjoyed it as a child would, with such a sense of playfulness and wonder.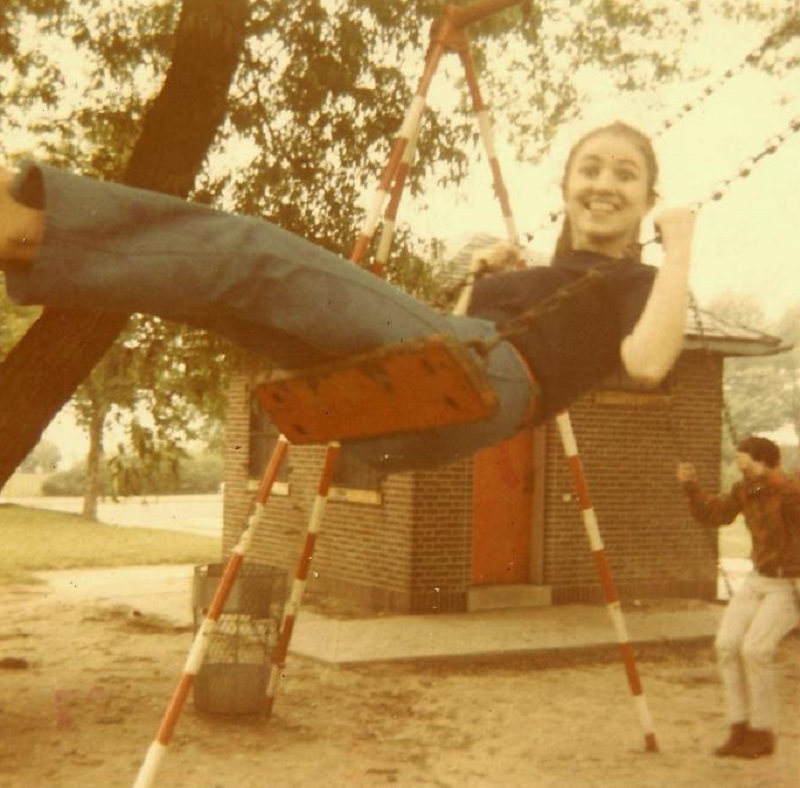 And her beautiful smile…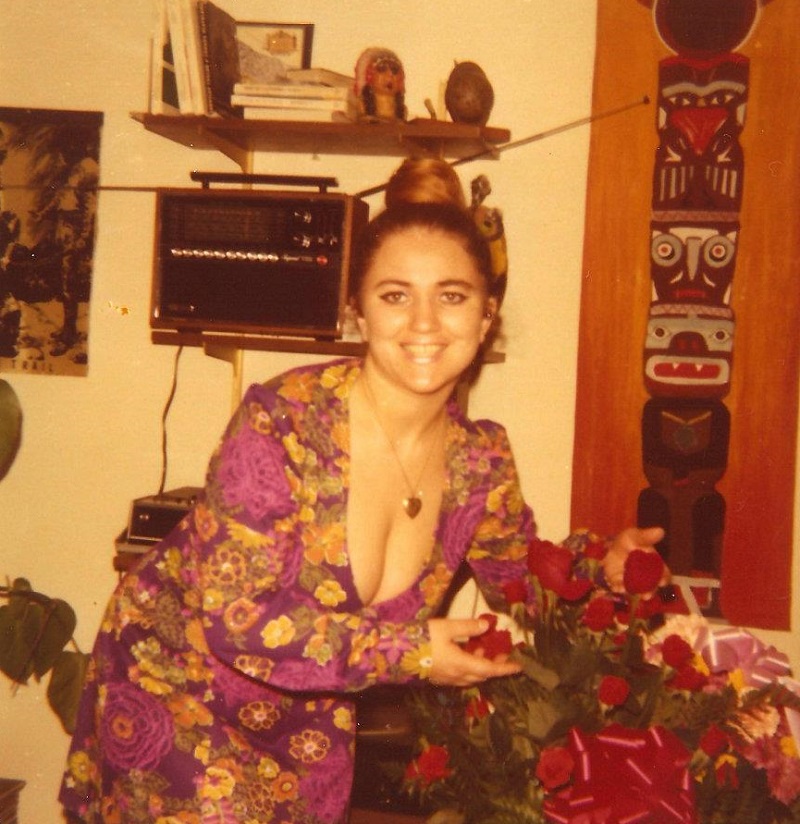 Everyone who has ever met my mom absolutely loves her and I'm so blessed that she's been my number one fan my entire life.
You know how sometimes life can get rough and you hit bumps in the road?
My mother has always been there for me at these times. In fact, she's always been there for me, period. My biggest cheerleader, she's pushed and challenged me and always been very proud of me. When no one believed in me, she did and every hair-brained idea I get, she's the first to believe it will not only work, but also be a great success because I am behind it.
Last year when things were looking rough in the hospital for her, I absolutely lost it. What would I do if I lost her? The only person (aside from my own children and my dad) who has loved me unconditionally. Despite all my shortcomings, despite my flaws… My mom has never loved me any more for my victories or any less for my failures, she just simply loves me, always.
She's always been a giver, to everyone. There have been countless times that she has sacrificed her own time, money, or desires in order to fulfill the needs or wants of my sister and I. And strangers, too. Though she will tease me to no end and call me "the Salvation Army" because of the animals and people I have dragged home and wanted to help over the years, I learned this quality from her. Our door was always open, an extra serving always cooked for someone who may need a place to sit and rest or a good meal to go on about their day.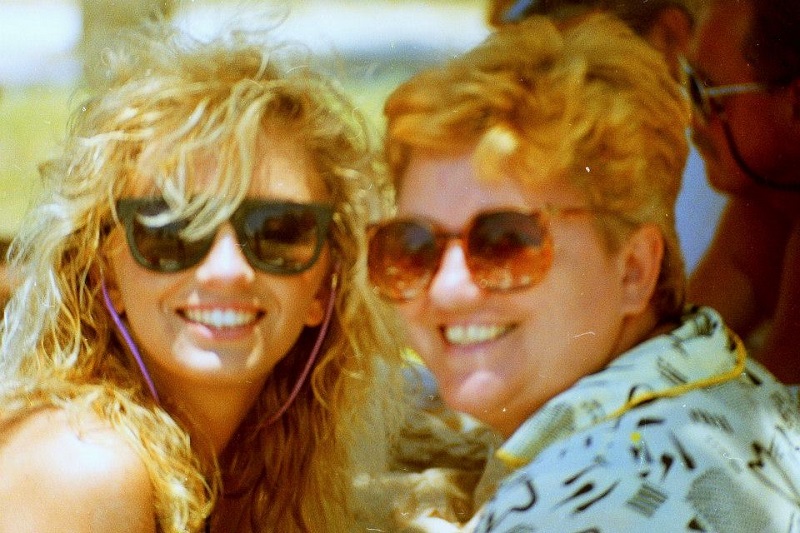 It's no wonder I grew up with so many of her qualities.
It's so true what they say, you are never too old to need your mother!
She is the only reason I live in Florida, because she loves it here and I want my children to be close to her.
Growing up, our door was always open and my mother taught me to be a gracious host and make people feel welcome in your home. During the time they owned a motel on St. Pete. Beach in Florida, we had visitors from all over the world.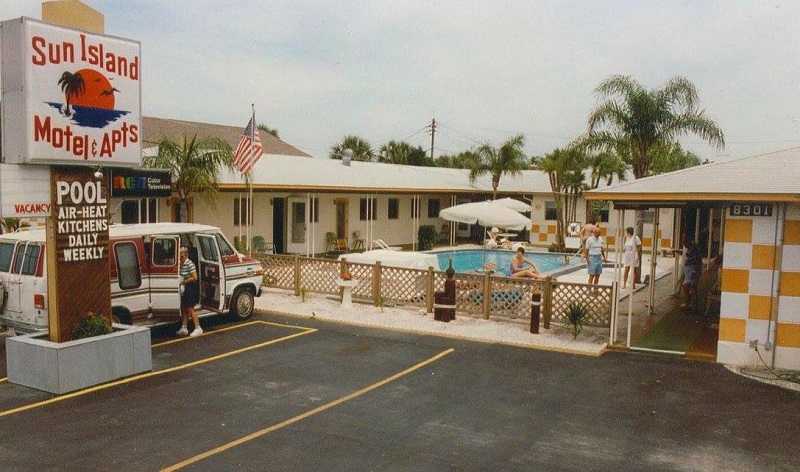 The same guests would come again and again.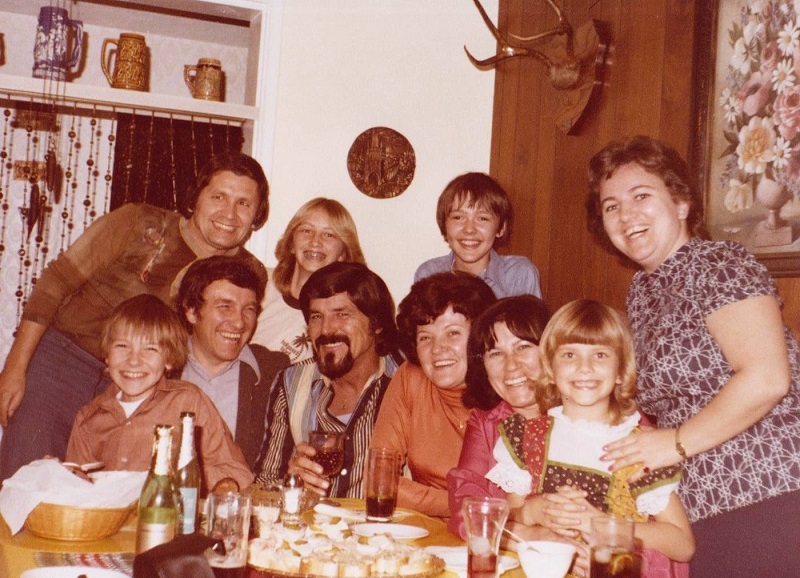 Many Czechs, from all over.
We were one very large family.
Because of my mom and dad, more Czechs came and soon it seemed that every other motel was owned by Czechs!
She taught me to lift the people up around me, to always make someone smile and to make myself happy with the little things in life.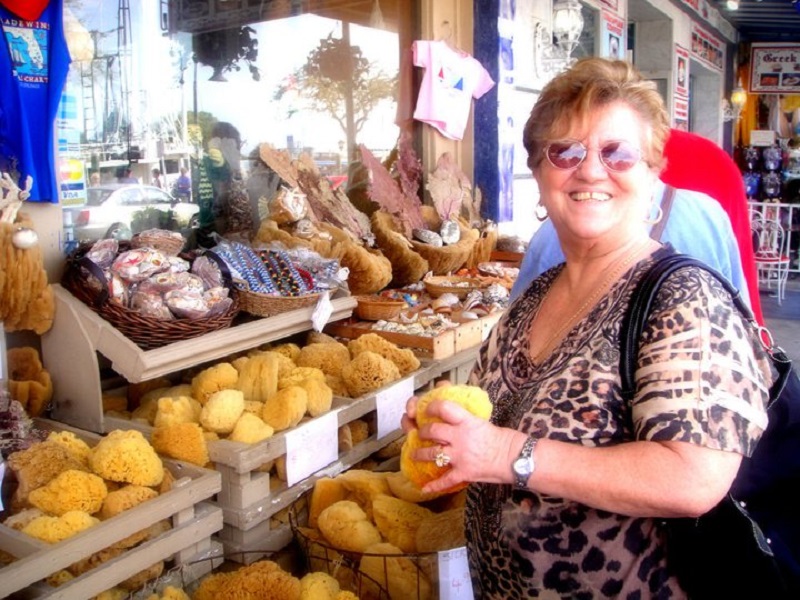 To be polite, friendly and treat people well, regardless of who they are or their position in life. To not loo down on people with less and to not make a fuss about people with more. In the end, we are all the same and want the same things in life, and laughter is always the best medicine and ice breaker.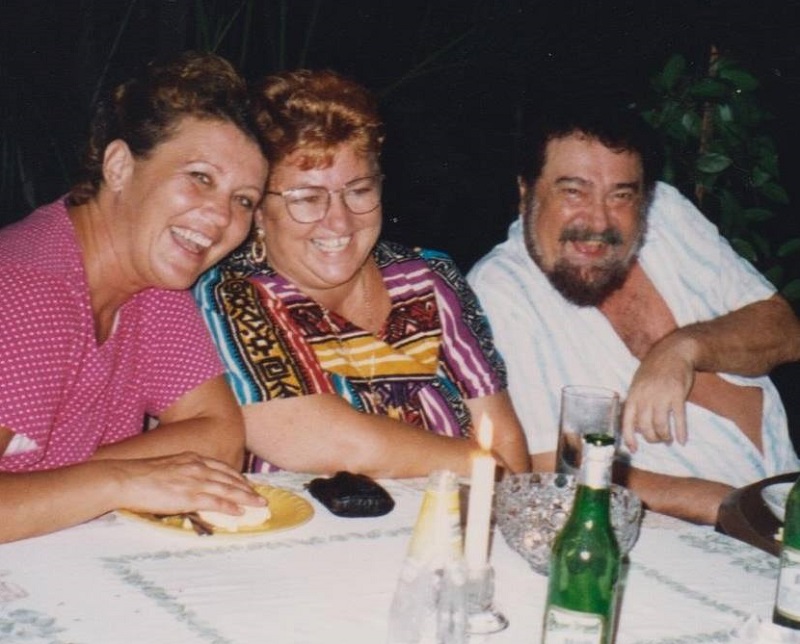 Most of all, that no matter what happens, there is always much to be thankful for, especially in the simplest of things that most people take for granted… like the kisses of a puppy!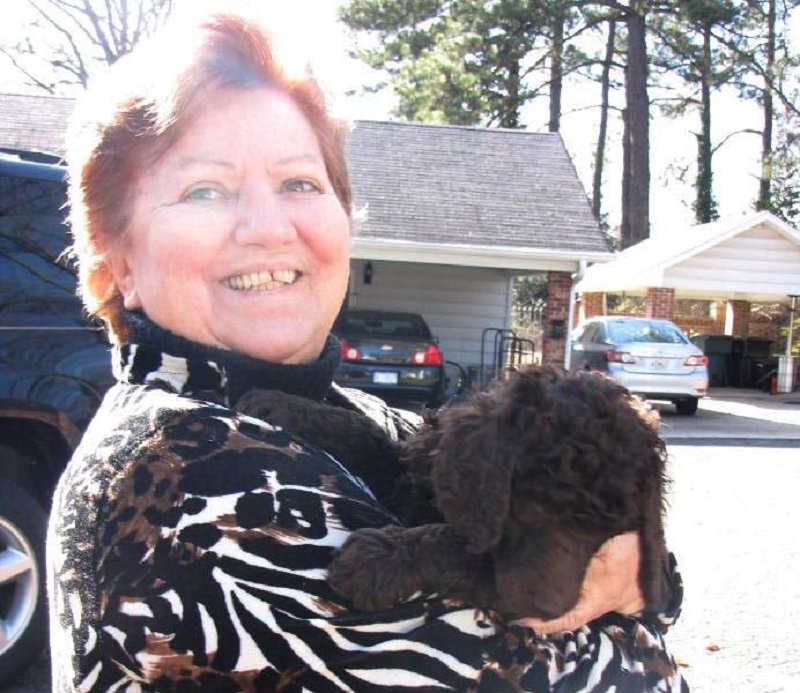 She taught me that family comes first and I have made sure to pass that along to my own children.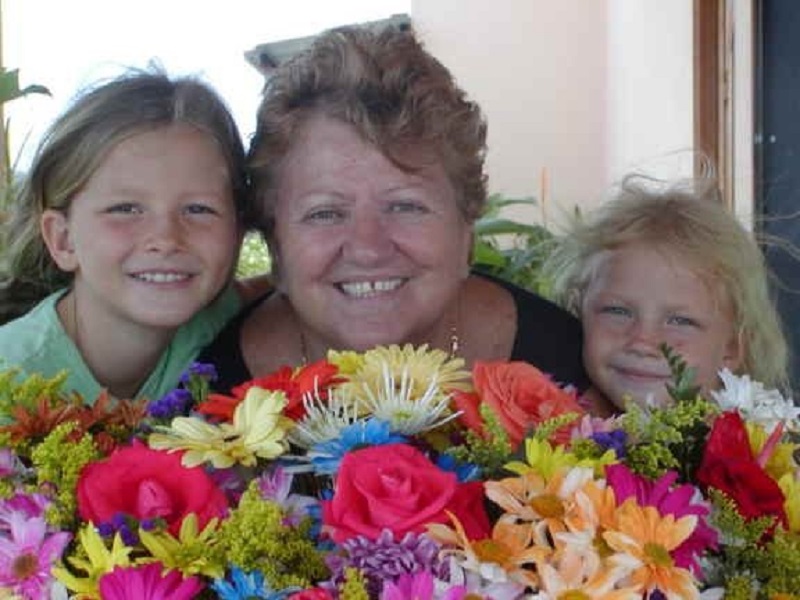 And we're not just family.
We're friends…
The very best of friends!
So many sacrifices she made for me and she always made herself available to my children as well.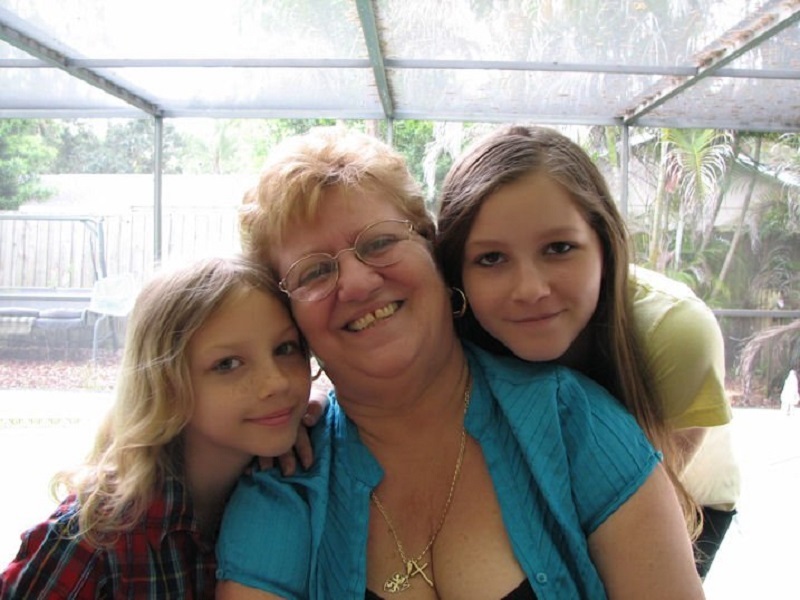 I'm blessed that I was raised to love and honor your parents and siblings and stay in touch with them, even after you've grown or moved away.
My mom always made an effort to visit me when I was living abroad and not 3 months passed that we did not see each other.
She traveled all over the world and had many adventures.
Here she is in Cabo San Lucas!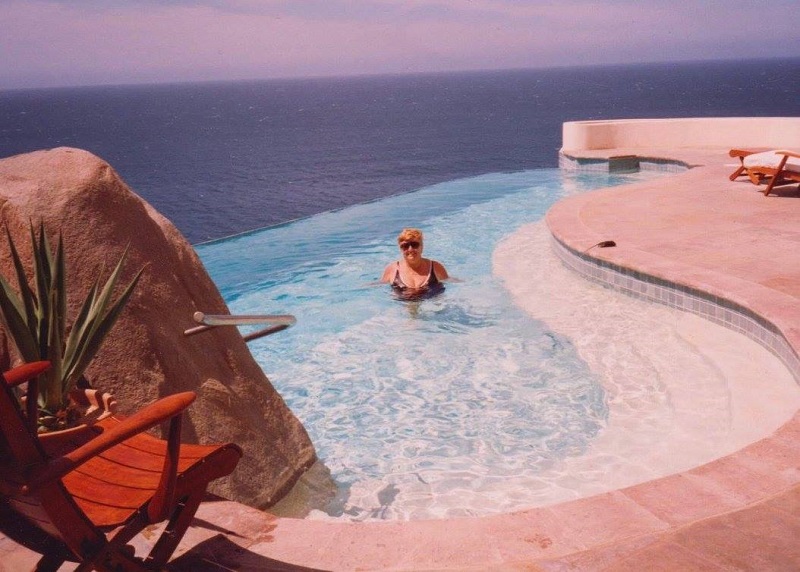 And a photograph of when we went to Prague in 1985.
I recall a road trip just her and I took from Los Angeles to Oregon and the funny "Sasquatch" moment along the way…
When she drove with me to Miami because I wanted to go see Guns and Roses and she wanted to make sure I would be awake for the drive back home.
Or the time I decided on a whim to take her and the girls on a cross country road trip to Las Vegas (from Florida) because she should do something fun for her 70th Birthday!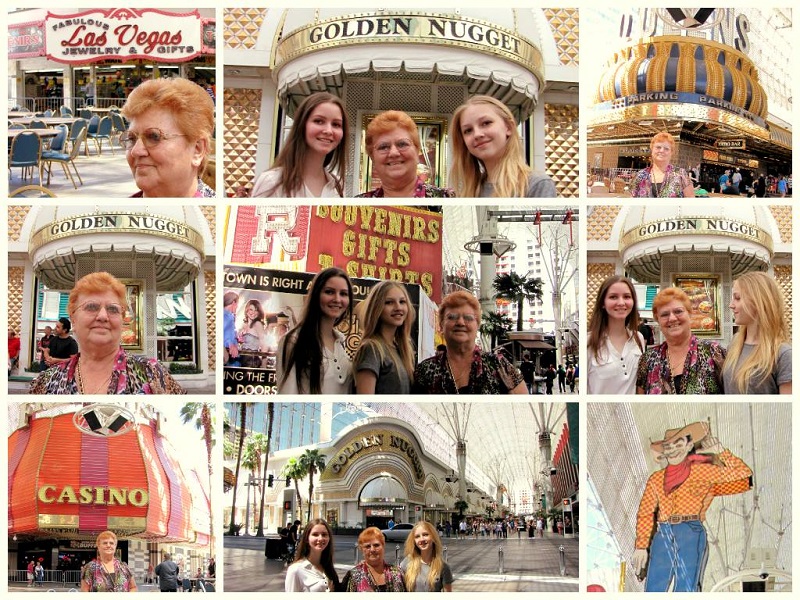 This trip turned from 7 days into almost 3 weeks because we decided to see some treasures of the west coast, the dessert and more.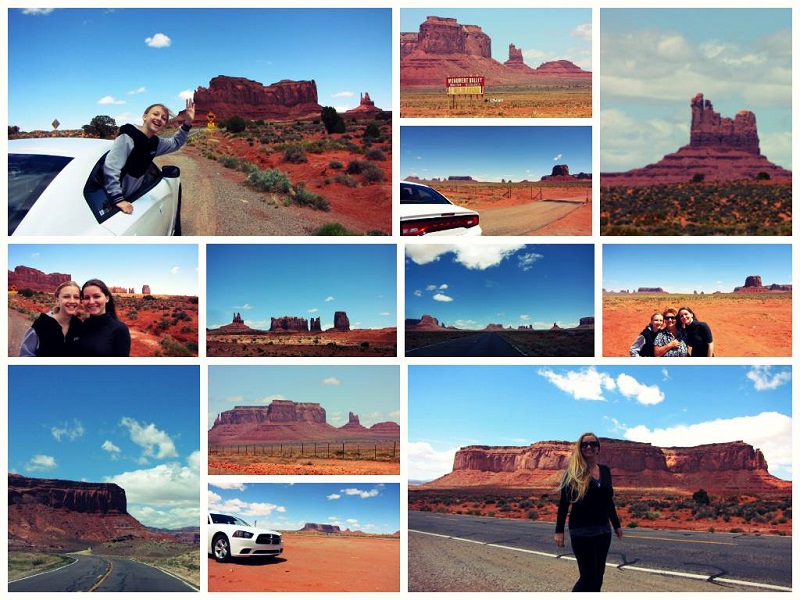 And on the way back, we were behind a series of the terrible tornadoes and flooding which made us have to extend our stay in places like Alabama and New Orleans – but what an adventure we had, making so many magical memories!
My family loved music and I was taught to sing and enjoy music. Our home was always filled with a variety of beautiful music, most of it the music my parents and their friends made.
She taught me that money doesn't grow on trees, so I shouldn't be wasteful, but that art, theater, music and travel are a necessity in life and should be indulged. To this day, we take her to the theater, to concerts and other such performances. My own children are hooked now too! (Which is a good thing).
We spent many a late night watching movies and just a few weeks ago, we went with my daughters to see a the first movie she took me to, Grease, on it's 40 year anniversary. Every week, we have "a day with Babi" and we cook Czech foods, and watch Czech movies. She always has a story to share and it's great because my daughters just revel in these "family history" lessons.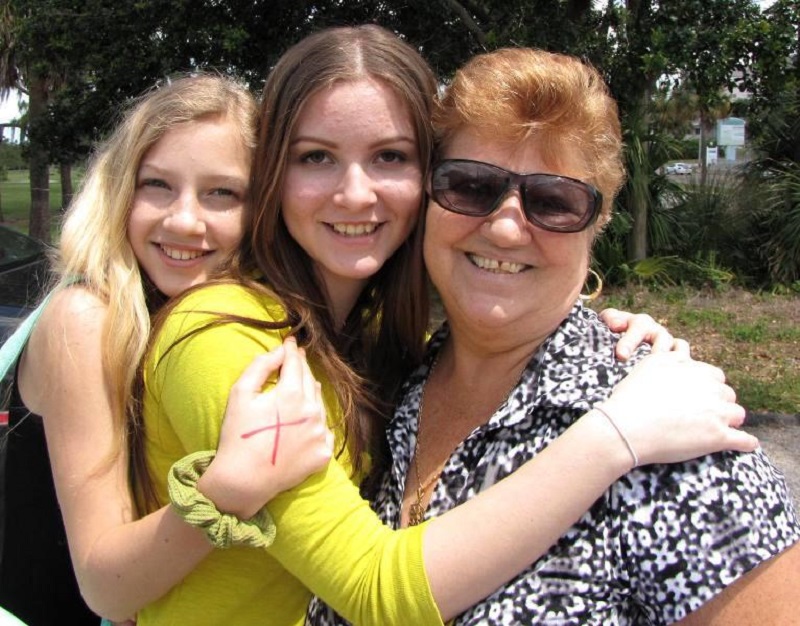 My mom loves to laugh and there is no such thing as having too much fun. She's always made the best of everything, even when times were tough.
She taught me to be a good friend, to always be generous and affectionate and to take care of those around you.
And to surround myself with those who love, respect and cherish me.
The same way I love, respect and cherish her!
I am so very blessed that she's still here, despite fighting stroke, cancers, diabetes, back surgeries that have made her need a walker, and so much more. So blessed that she is a fighter and loves us all so much that she doesn't give up.
A beautiful example of a light among us, my sunshine and living guardian angel.
Thank you for all you do, who you are, and everything you have taught me on this journey.
I love you, so much more than words can express.
Thank you for being you.
Happy Birthday Mamino!
Your favorite child ~ (I can't help myself, I am a Leo!)
Kytka ?
If you have not already subscribed to get TresBohemes.com delivered to your inbox, please use the form below now so you never miss another post.
---
Remember, we rely solely on your donations to keep the project going.
Become a friend and get our lovely Czech postcard pack.