Bubbling with humor, awesome performances and lavish cinematography, The Butterfly or Le Papillon in original French, is about a young girl named Elsa (Claire Bouanich) who is often left alone by her young mother Isabelle (Nade Dieu). She decides to leave on a trip to search for a butterfly with an elderly neighbor, Julien (Michel Serrault), a widower and butterfly collector.
Julien makes a decision to go to the Vercors plateau looking for a very rare butterfly called "Isabelle". It is rare because it only lives for 72 hours, and comes out late at night, but before midnight. Elsa, who knows her mother has left for several days, decides to join Julien and hides in his car. As the search for the butterfly progresses we see a deep friendship form between these two and we learn that Julien lost his son when he was a young man. We also see that Elsa is a very smart, mature and understanding girl who longs for her mothers love.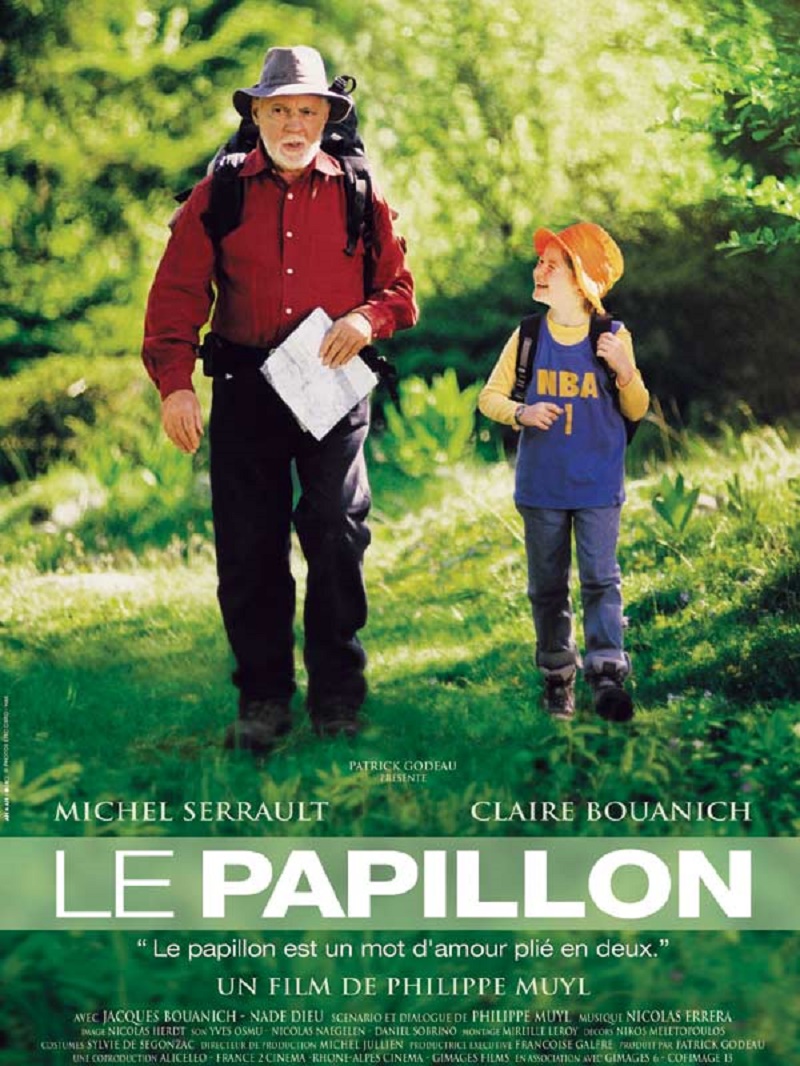 Elsa's mother believes her to be kidnapped and involves the police who are now on a search or Julien and the girl and when Elsa accidentally falls into a deep hole and Julien goes for help, the police apprehend him. He leads them to the girl, but is taken away as he is suspected of kidnapping. The girl is rescued and Julien is released when the officials realize that he never kidnapped Elsa.
When Elsa's mother realizes what a dear friend Julien has been, she allows their friendship to grow and also begins to spend time with Julien. They help one another and the movie ends with them all being grateful for each other in their lives.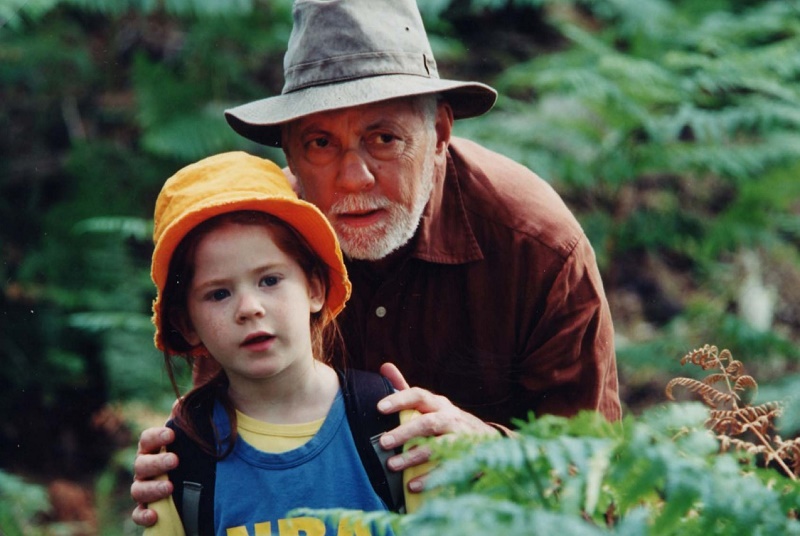 A very sweet friendship, human emotions and both laughs and tears all characterize The Butterfly, a delightful film that truly captures your heart.
Watch the trailer.
Have you seen it? You can get this film now on Amazon.
Share your thoughts…
If you have not already subscribed to get TresBohemes.com delivered to your inbox, please use the form below now so you never miss another post.
---
Remember, we rely solely on your donations to keep the project going.
Become a friend and get our lovely Czech postcard pack.