Ella Fitzgerald Brings Jazz to Prague in 1969. That's right. Singer and First Lady of jazz, Ella Fitzgerald, performed two stellar concerts at the Lucerna Hall in Prague on June 27, 1969. Her performance came just 10 days after the Beach Boys performed there (on June 17th). The summer of 1969 in Prague was rockin' in more ways than one. These images are from the first show.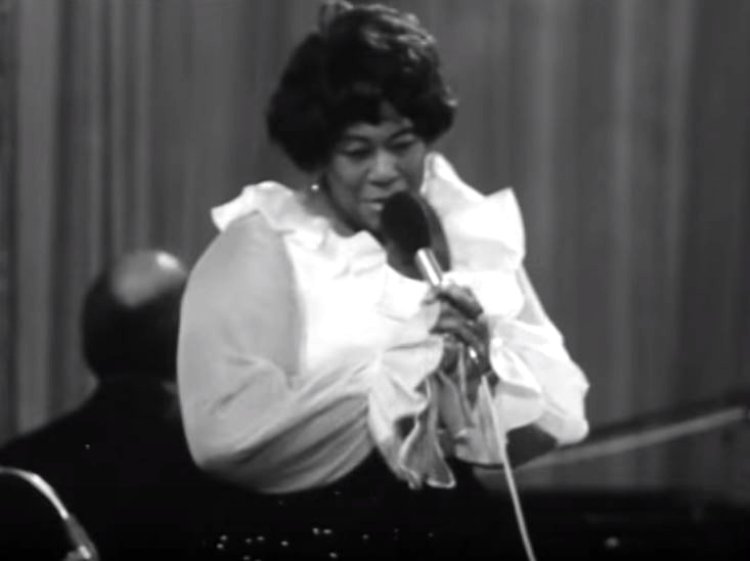 After the Soviet Union had urged the countries of the Warsaw Pact to send their tanks into Czechoslovakia the year before, the mood was quickly starting to become morose, especially after the self-immolation of Jan Palach in January in protest against the ongoing occupation masterminded by the Soviets.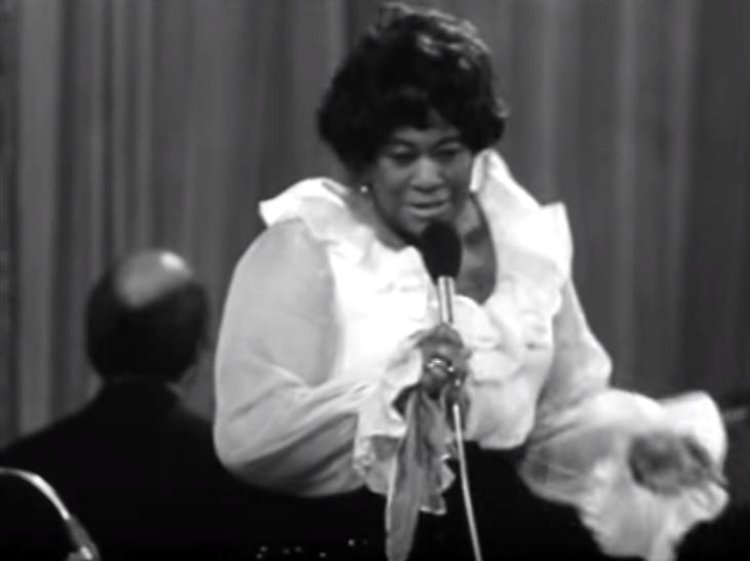 But the gray horrors of Normalization had not yet been revealed, and for a while it seemed the country was still connected to the West, albeit rather tenuously.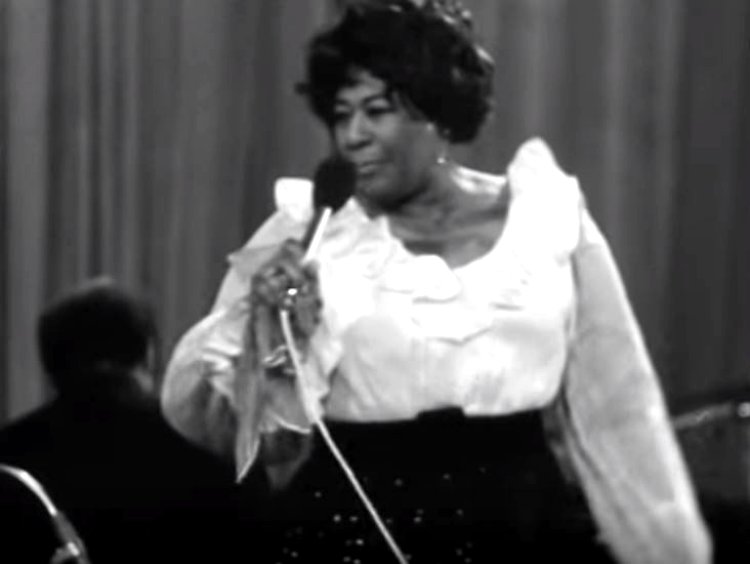 Fitzgerald had arrived in Prague the very day she performed her two shows, accompanied by two managers, the three musicians who backed her onstage, a butler and a secretary.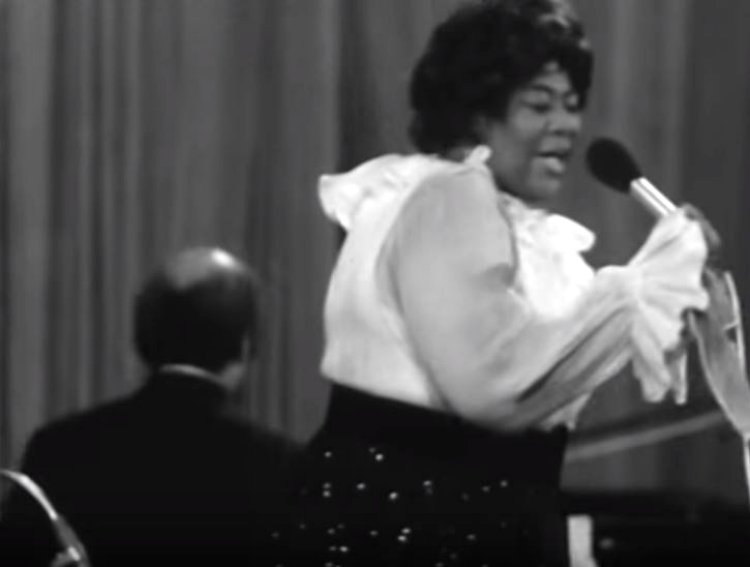 According to reporting by Czech Radio, the weather in Prague was scorching, and the reporter could not secure an interview with the jazz icon because prior to her show she decided to remain in the bathtub longer than anticipated in order to cool down.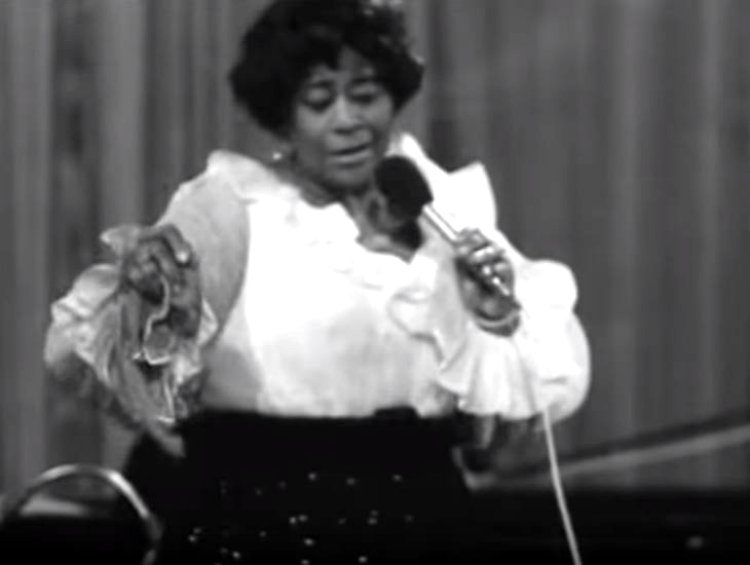 The three musicians who joined Fitzgerald onstage at Lucerna had been with her throughout her entire European tour at that point, which had started in Manchester England on May 24 and continued through London, Milan, Rome, Paris and Montreux before she arrived in Prague.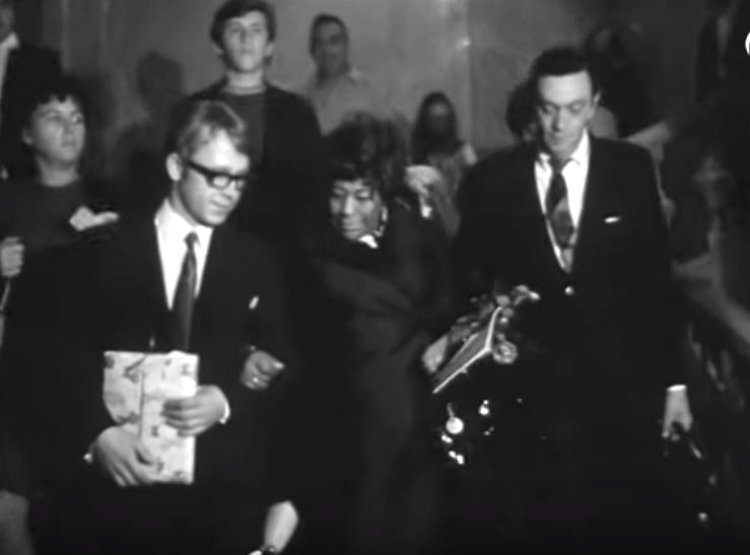 Tommy Flanagan played the piano, Frank de la Rosa was on bass, and Ed Thigpen, famous for his work in the Oscar Peterson trio, was the drummer.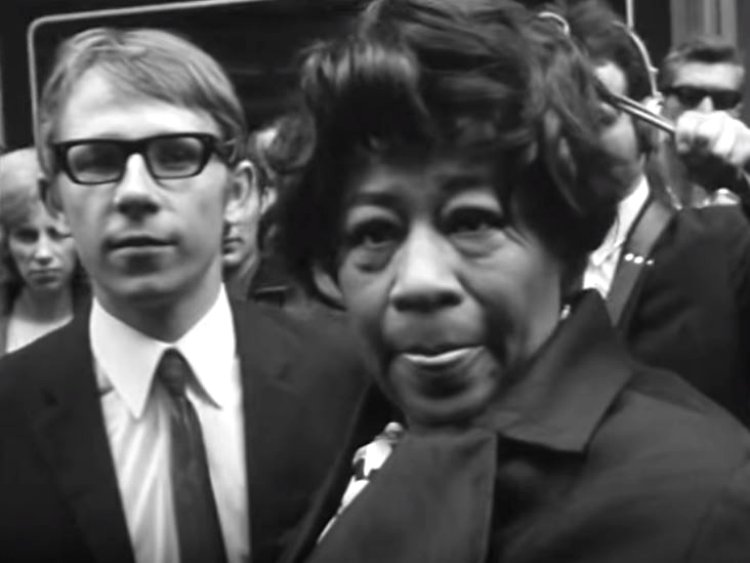 Indeed, Thigpen would return to the capital just a few months later, in October, to perform with Peterson's trio at the sixth Prague Jazz Festival.
Ms. Fitzgerald was kind enough to offer several fans signed autographs.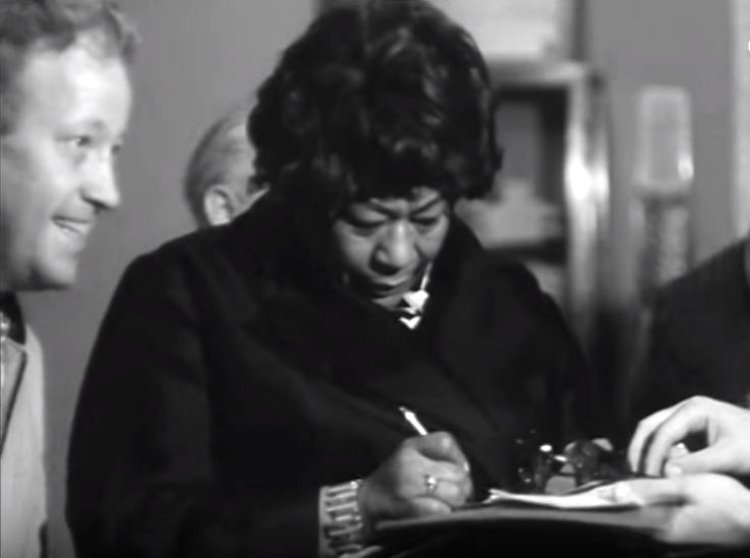 We know that Ms. Fitzgerald performed at least four songs: That Old Black Magic, Mack the Knife, This Girl's in Love with You and the popular eponymous theme song from Claude Lelouch's 1966 hit, A Man and a Woman.
Here are some rare clips of the second performance that rocked Prague behind the iron Curtain.
Isn't she grand!
Wow!
It was widely reported that famed Czech jazz singer, Eva Olmerová, who was the subject of Wait in Silence (Čekej tiše), may have met Fitzgerald on her visit to Prague. Allegedly, Olmerová so impressed Ms. Fitzgerald that the American singer offered her to join her on the rest of her tour. Unfortunately, the communist authorities barred her from leaving the country.
Sources: Prague Post, YouTube.
Leave a Comment
comments