Today I am sharing a recipe for Czech fruit sponge cake, or bublanina z piškotového těsta, as its known in Czech. I used a jar of imported Polish sour cherries, and it turned out perfectly. So delicious, in fact, I've decided to share the recipe here with you today.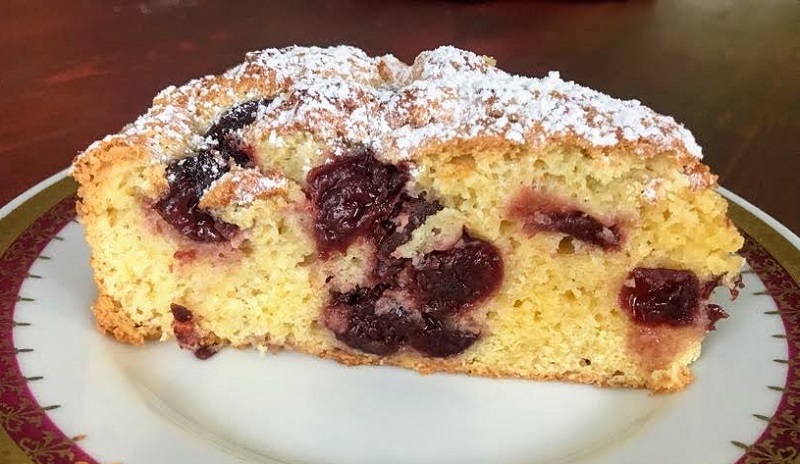 Ingredients
6 eggs, separated
1  1/8 cup sugar
1/2 cup (1 stick) butter, melted
1  1/2 cup flour
1/3 cup farina aka cream of wheat
1 tsp. vanilla (or 1 envelope vanilla sugar)
butter and flour or non-stick spray for the pan
Directions
Beat the egg whites to stiff peaks and set aside. Measure and put the flour and farina in a bowl. Beat the egg yolks with the sugar until pale yellow. Add the vanilla. Add the melted butter, a little at a time, drop by drop if you will. Alternating between the flour mix and the egg whites, add to the mixture until all is incorporated. Better to go slow as to not deflate the egg whites. Butter and flour (or use non-stick spray) in a 10 or 12″ springform pan*. Pour batter into pan and even out. Add fruit of your choice. Make sure your fruit is dry. (Super wet of juicy fruit will cause it to bake unevenly.) If you don't want the fruit to sink to the bottom, dip it in a little flour or sugar. Bake in a preheated oven at 325 degrees for 45 to 50 minutes. Remove from oven and run knife around edge to release the cake from the sides. You can serve plain or with some sifted powdered sugar on top.
Note: The smaller dimensions the pan, the taller the cake—the longer the bake time. Bublanina is best at about 1 1/2 to 2″ tall so I recommend the larger pan. Alternatively, you can also use a sheet cake rectangular pan for a flatter but cake which is cooked well and not too tall.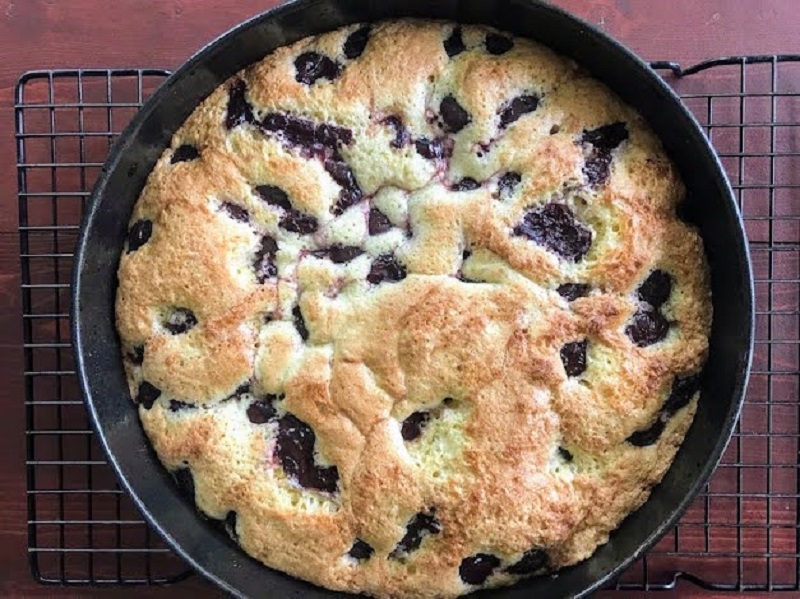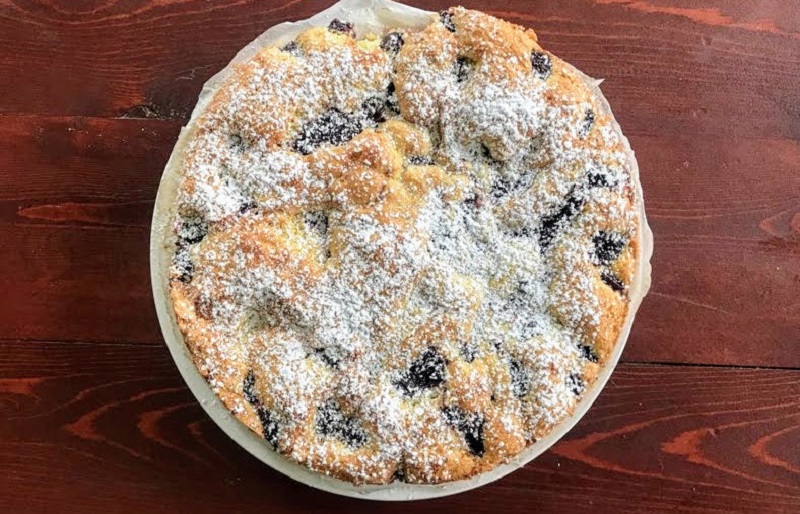 Dobrou Chut!
Thank you for your support – We appreciate you more than you know!
We know that you could spend hours, days, weeks and months finding some of this information yourselves – but at this website, we curate the best of what we find for you and place it easily and conveniently into one place. Please take a moment today to recognize our efforts and make a donation towards the operational costs of this site – your support keeps the site alive and keeps us searching for the best of our heritage to bring to you.


Remember, we rely solely on your donations to keep the project going.
Thank you in advance!
If you have not already subscribed to get TresBohemes.com delivered to your inbox, please use the form below now so you never miss another post.