The beautiful Miroslava Šternová, better known simply as Miroslava, was a Czechoslovak-born Mexican film actress who appeared in a total of thirty two films. She was born on February 26, 1926, and died on March 9, 1955 at the young age of 29.
Born in Prague, Czechoslovakia, Miroslava Stern moved to Mexico as a child with her adoptive Jewish parents in 1941, seeking to escape war in their native country. (Her biological parents passed away, and she was adopted by a Jewish doctor and psychoanalyst named Oskar Leo Stern and his wife Miroslava Bečka Stern. From this family she also had a brother named Ivo Stern.)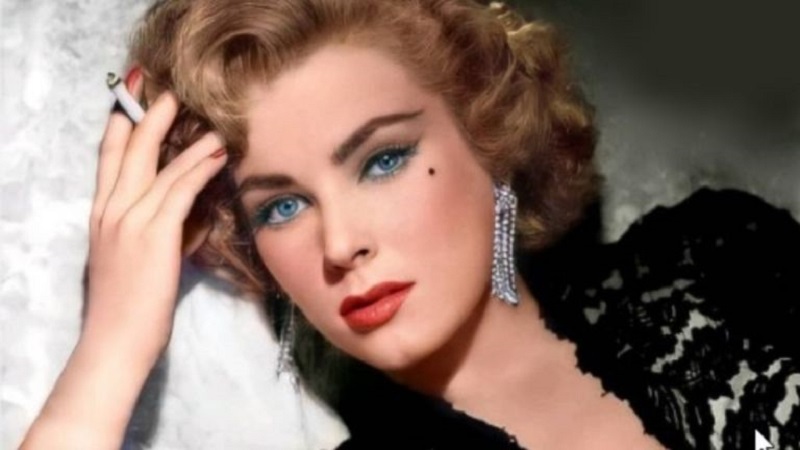 Between 1931 and 1939, Oskar Stern was the head doctor at the spa Teplice nad Bečvou, located in Moravia. The family fled Czechoslovakia in 1939 because of the Nazi persecution of Jewish people after spending 3 weeks in a concentration camp out of which they managed to get out alive. They went to Mexico in 1940 by way of Scandinavia. Sadly, Miroslava's mother passed away in 1944 from cancer. (It is noted that Miroslava Beková, also suffered from severe depression).
The groups of immigrants who came to Mexico from Europe and the Near East were integrated into an elegant and bourgeois society in full expansion and they contributed, in an important way, to the cultural life of the country. The Stern family in exile consisted of her father Dr. Stern, his mother Miroslava Becka, and her brother Ivo. They spent two years wandering around various countries (Belgium, Sweden, Finland) until they settled in Mexico in 1941.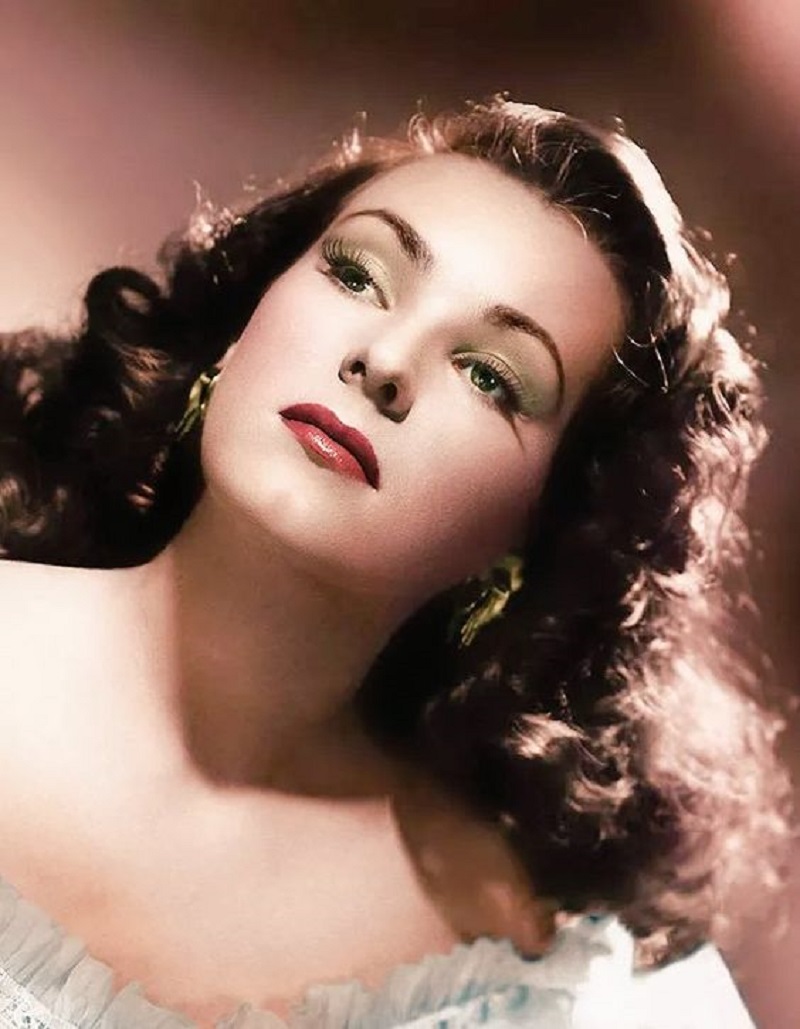 Dr. Stern decided that it was best for the young Miroslava to study at a boarding school in the United States and thus Miroslava spent a few years in New York (the time it took for the family to settle down). Thus, the barely fifteen-year-old girl – certainly longing for her grandmother and the old Czechoslovakia – suffered the perpetual exile of torments. Sinking into a deep depression that led to her first suicide attempt while still a teenager. It is evident that Miroslava had a genetic predisposition to depression, unfortunately, and her falls into deep depression were constant as you will learn. At the age of 18, Miroslava took part in a dance at the Country Club of Mexico City where she was chosen as a beauty queen.
After this, she began to study acting. During her studies, she fell in love with another acting student named Jesus Jaime Gómez Obregón, also known as 'El Bambi'.
They were married in February of 1946 and divorced later in the same year. It must have broken her heart when she discovered right after their marriage that he was a homosexual. Insiders said that he completely used her to hide the fact that he was gay, something that he felt may adversely affect his career. Sources also said that Miroslava believed that her wedding would help repair all the previous problems she endured (the ones that caused the suicide attempts I mention later), yet being used and deceived in this way just caused another suicide attempt.
The (Czech) Mexican Marilyn Monroe
Miroslava Stern reigned as a diva in the golden age of Mexican cinema. In 1946, she starred in the movie Tragic Wedding and went on to star in some 27 movies which resulted in her gaining a reputation as the 'Mexican Marilyn Monroe'.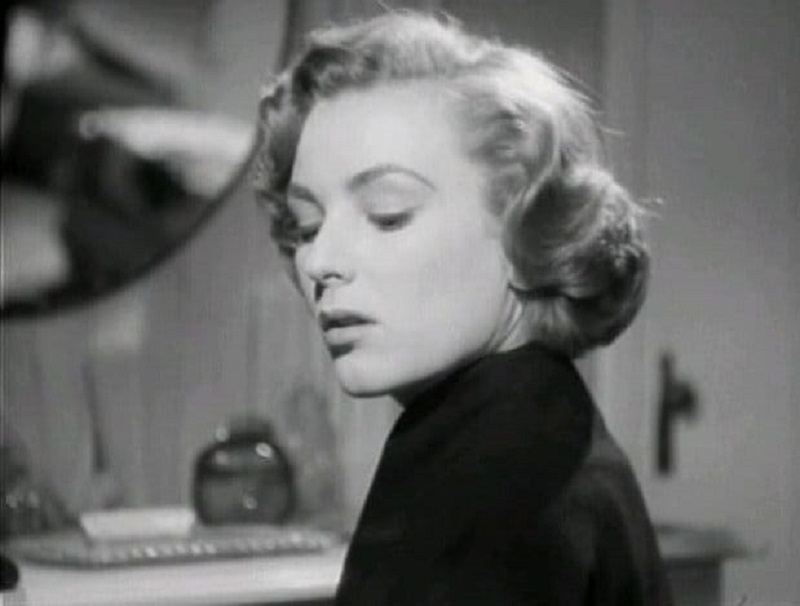 Both in life and in death, Miroslava and Marilyn shared many similarities, but ultimately it was not their beauty but their deep depression that marked their stories and forever connected these two. 
Both with angelic faces, prosperity and tireless in their search for love and emotional stability, these were the common characteristics shared by the two most popular actresses of their time: Marilyn Monroe and Miroslava. They never met, although fate seemed to have similar plans for both.
Throughout their short lives, they both experienced the price of fame: criticism, failed loves, heartbreak, envy and rumors about their private life. Both were romantically related to famous or powerful people of the time and there was also talk of alleged addictions to barbiturates. Even though they never met, they shared a common story in which depression, loneliness and heartbreak had marked them. Neither fame, beauty, or economic power could neutralize their internal pains. Both seemed to lead a prosperous life that they just let slip away.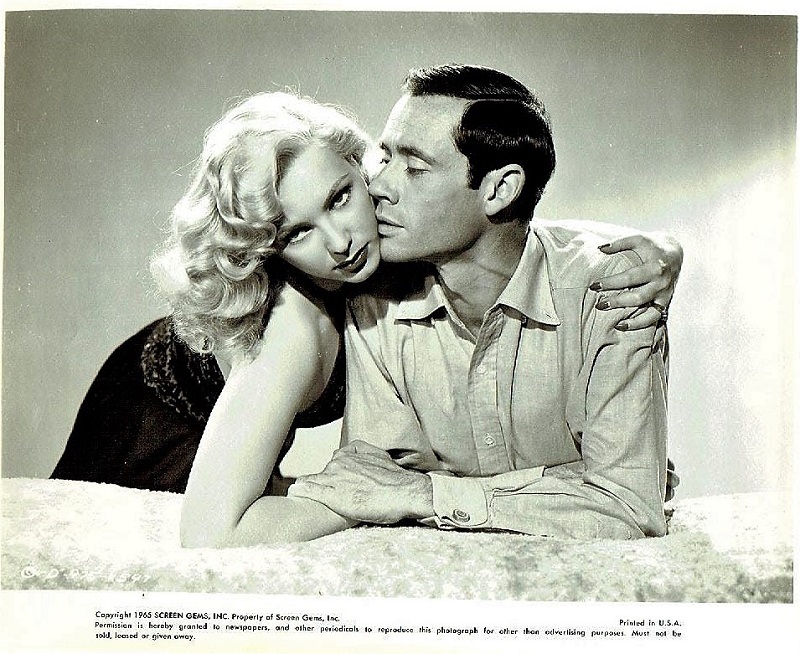 Miroslava Stern worked steadily in films produced in Mexico, from 1946 to 1955, as well as three Hollywood films during that period. Miroslava filmed Ensayo de un crimen (Rehearsal for a Crime) in 1955, directed by Luis Buñuel. On March 9 of that year, soon after filming ended (the film was released in May), Miroslava committed suicide by overdosing on sleeping pills. Her body was found lying outstretched on her bed. She had a portrait of bullfighter Luis Miguel Dominguín in one hand. Actress Katy Jurado said she was one of the first person to find the body. Mexican newspaper, El Universal, announced the news in the edition of Friday the 11th of that year. The headline read, "Miroslava Stern, one of the most beautiful actresses of the Golden Age of Mexican cinema, committed suicide at her home on March 9, 1955 at the age of 29."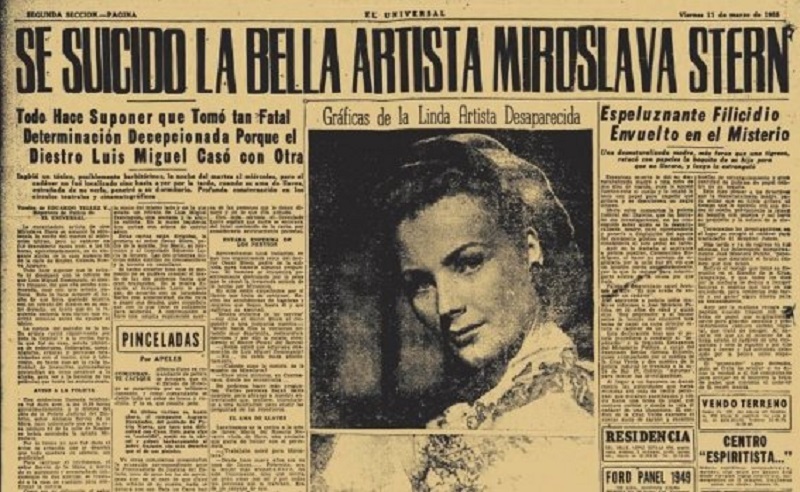 According to Jurado, the picture that Miroslava had between her hands was of Mexican comedian Mario Moreno Cantinflas, but the artistic manager Fanny Schatz exchanged the photo for that of the Spanish bullfighter Luis Miguel Dominguín. Another source states that her body was found by actress Ninón Sevilla. Miroslava's friends stated her suicide was due to unrequited love for Dominguín, who had recently married Italian actress Lucia Bosè. Others claimed that her unrequited lover was for Cantinflas.
Torn Between Two Lovers
When Miroslava was found, whose photograph she was really holding, we will never know – but we do know that she was also holding three letters in her left hand.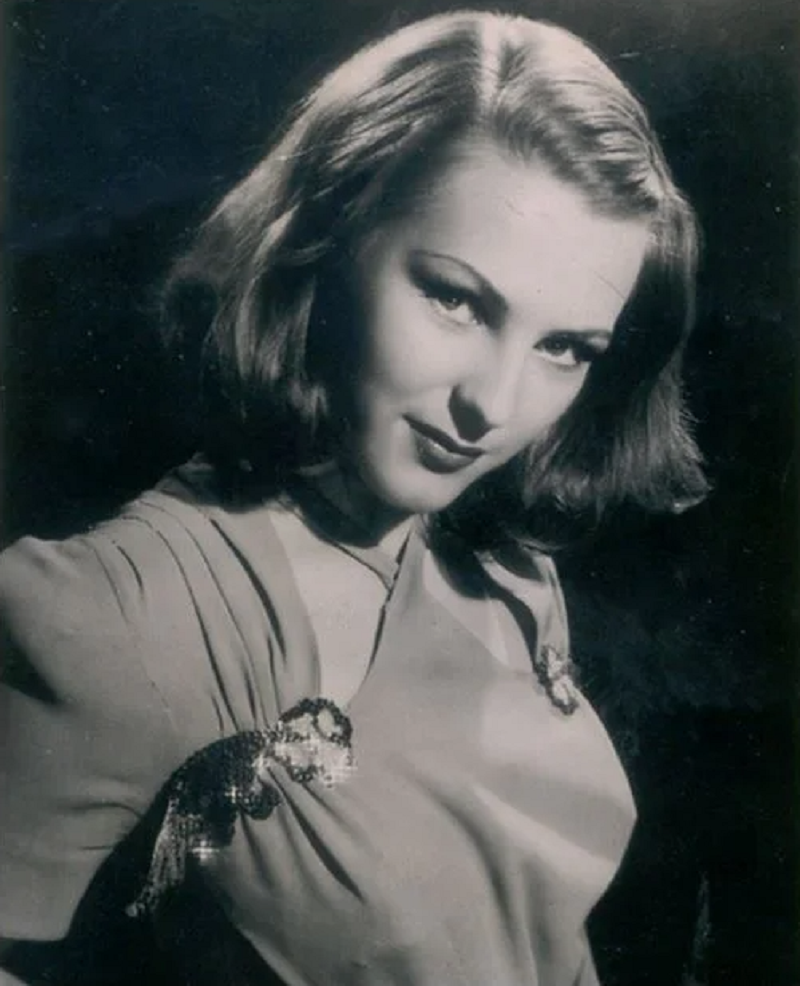 With a phone call, the police were informed of Miroslava's suicide, it was intended to keep what happened a secret, however, the pages of this newspaper reported that in less than half an hour, about 50 people were already in the actress's bedroom. Journalists, photographers, actors, singers and many teenage girls arrived at the house located at 83 Kepler Street, in the Nueva Anzures neighborhood, with the illusion of being able to enter the home where their star lived.
Despite any 'official' evidence to support it, a rumor persisted that Stern died in a plane crash when traveling with Mexican businessman Jorge Pasquel, the day before her suicide but the truth that she overdosed with barbiturates (Dodecalivez) came out much too fast. Miroslava's body lay on the bed, dressed in a white negligee and a strawberry-colored robe. She was laying on her right side, her head resting on the hand on the same side where she held the portrait of her lover.
El Universal reported that her elderly housekeeper, María del Rosario, may have been warned the last time she saw the actress. She had worked for Miroslava for nine years. She commented, "Last Tuesday was the last day I saw her. At 12 noon she called me to her room, she was dressed as we found her today. She told me: Rosario, go home to rest and don't come until tomorrow at six o'clock in the evening, don't come earlier because I won't be here." The housekeeper obeyed and went to work the next day at six in the evening. She thought that Miroslava was not at home, because the note was lying under the door, so she went to bed, and the discovery of Miroslava's body was not until the next day.
When María del Rosario finally knocked on Miroslava's door she received no response. She immediately feared that something had happened to her, so she called Stern's parents in Cuernavaca and requested authorization from them to enter the room by force. She recalled, "I went to the terrace that overlooks Miroslava's bedroom and found her dead. Her body was lying on the bed. In her right hand she had a photograph of that Spaniard who they say is a bullfighter, in the other three letters". This means that Miroslava's body was in the room for at least 30 hours. Obviously, she did not want to be discovered and saved.
No one was with Miroslava Stern at the time of her death. No one saw her, no one heard her. She was only accompanied by the same loneliness that she had had for many years and the luxurious decorations of the bedroom in her mansion, located in the elegant Anzures neighborhood of Mexico City . The actress Ninón Sevilla said that the previous afternoon they were waiting for her to start filming a movie with Tin Tan that would be called The Moon is Not Possible with Me. The strangest thing, she recalled, was that not only did she leave them waiting in the study, but no one answered the phone calls they made to her home. The authorities gave the green light that the body would not be transferred to the amphitheater where the public could view it, but would rather be handed over to the relatives to be veiled and later cremated. The doctor who examined the body conformed that her body had been in the room for at least 30 hours.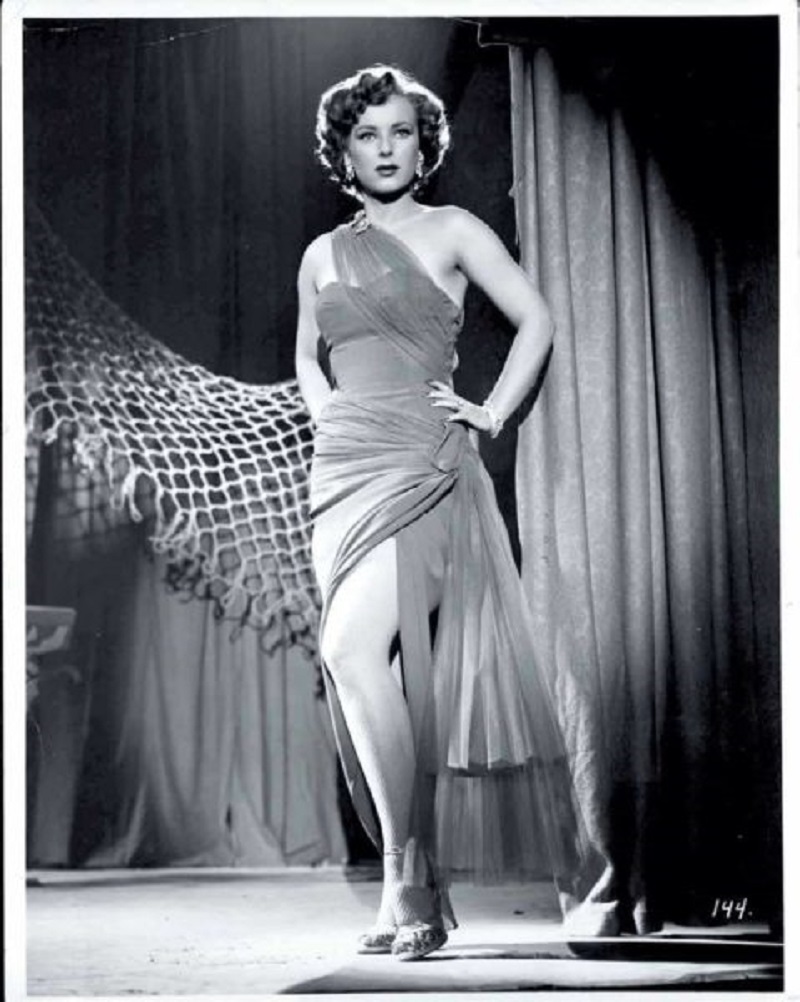 Numerous Suicide Attempts
This was not the first suicide attempt by Miroslava. Oscar Stern, her father, explained that his daughter had previously attempted suicide when she was 17 years old and at a boarding school in New York. He said her nerves had always been a problem in her life. "She was often sick with nerves. For days we had been noticing her being very depressed, melancholic and nervous and that is why a doctor was treating her," said Don Oscar. Other reports say she attempted suicide when her birth mother died of cancer and again when her first boyfriend died in the military. María del Rosario, her housekeeper, also revealed that the actress had been recommended to go to the hospital to rest, but she did not want to.
Oscar Stern also explained that nerves had always been the Achilles heel of his daughter Miroslava, especially after the family fled from the concentration camp and their grandmother had to be locked up there and was left behind.
It was reported that Miroslava had suffered from a psychosis from which it was never possible to be cured. For many years she had suffered from such intense depressions that it was necessary to give her special treatments. The psychosis she suffered was a direct result of what she experienced during the German invasion of Czechoslovakia. Relatives confirmed that when she was in Prague she had to remain hidden for more than 36 hours in continuous nervous tension under the bombardment unleashed by the Germans. Tragically, this is a fate many Czechs remember, my parents included, and it haunts them to this day.
Miroslava the Communist? 
Her friendship with the director Robert Rossen, a former member of the communist party, made her included in the 'Hollywood blacklist' that the infamous Committee on Un-American Activities formed. Hollywood insiders said this was why Miroslava chose to return to Mexico. After starring in American productions with greats like Anthony Quinn and Mel Ferrer, this certainly also weighed heavily on her mind. There was also news in the gossip columns as a result of the blacklist which accused her of being a Russian Spy. 
Miroslava and the Millionaire
It was said that Miroslava had actually died in a plane crash in which she was supposedly traveling with a very powerful man named Jorge Pasquel and that her body had been moved. (Being cremated very quickly by the family.)
There were numerous rumors that Miroslava was having an affair with Pasquel. It was noted that he seemed to have developed a certain obsession about hereven though he was romantically linked with actress Maria Felix, who was filming in Spain. Pasquel was connected to Plutarco Elías Calles, a Mexican military general, politician, and high level freemason. He was the powerful interior minister under President Álvaro Obregón, who chose Calles as his successor, he was violently anticlerical and fought against the Catholic Church.
Pasquel represented the archetype (of the time) of the German millionaire who was always on the edge of the law. He was accused of smuggling and selling concessions and taking advantage of his influence in the government. He always solved his problems by drawing either his gun or checkbook. At the height of his fame, Pasquel was accused of murdering a customs agent, but was released on bail. The murder of the journalist Sánchez Bretón was never proven, nor was the destruction of a printing press that distributed anti-Germanist pamphlets but it's believed Pasquel was involved.
Miroslava was said to have developed a closeness with Pasquel's security chief after feeling stunted during Christmas because surely Pasquel needed to spend it seeing Maria. So what was Miroslava doing with the security chief? After the plane crash which allegedly killed them both, it was speculated that it was very out of the ordinary that Pasqual's security chief was not on the flight, that he mysteriously escaped the accident. Only 6 passengers were listed on the flight log, but there were 7 bodies. Some believe it was Miroslava. But no one wanted to link the actress to Pasquel. They were in an airplane which was banned in Mexico and they crashed near San Luis Potosí. The day after her death, Cuban actor César del Campo aroused suspicions in his statements to the press. "I saw her and spoke with her last Monday (March 7). We were at my house drinking coffee and smoking cigarettes. She told me about her work plans and that she was about to go to San Luis Potosí to make some personal presentations." The fact that she held the three letters in her hands and a photo of her lover in the other overshadowed any further speculation that she may have been killed in that airplane crash. 
The official story survived the rumor. There has never been evidence to affirm that Miroslava died in the plane crash with Jorge Pasquel and that his charred corpse was later transported to Mexico City. However, the official suicide story is not entirely consistent either. 
So what did the three suicide letters say?
Two of the three letters Miroslava was found with were written in Czech. One was addressed to her father and the other to her brother. The third was for the lawyer Eduardo Lucio, and in it, Stern detailed her financial debts and how they should be paid without involving third parties. In the letter addressed to her brother, she mentions Luis Miguel Dominguín, but does not clearly reveal the motive for the suicide. (Though it's easy to surmise that the feeling of despair was just too great to bear and the rejection triggered her PTSD and depression.)
"My Ivo, forgive me for causing you pain, forgive me everything, but I can no longer live. Believe me, I love you terribly but I would only be a hindrance and a shame for you. When you remember me, remember without remorse, and without pain. I'll feel better, but I can't go on … Write and send the silver bell to Luis Miguel Dominguín and may he be happy. I ask you," she wrote.
In the second letter, she asks her father for forgiveness and confesses that she lacks the courage to continue living.
"Papa forgive me, I can't go on. I have no courage, thank you for everything and forgive me for not having enough will to live … Your Bamkulka (little girl or doll, very affectionate in Czech) loves you. Write and send the gift to Luis Miguel Dominguín (A silver bell) and may he be happy."
Found on the bed, like a kind of Sleeping Beauty from a story, lay the blonde woman with beautiful Slavic features, her hair resting on the pillow. On the bedside table, a dedicated portrait of the bullfighter Luis Miguel Dominguín, a vase, an ashtray with a half-smoked cigarette that had been extinguished.
Two different hypotheses tried to explain the death of such a young, beautiful and successful actress. The first holds that it broke her heart to learn that the bullfighter had married the Italian actress Lucía Bosé at a surprise ceremony in Las Vegas. The second affirms that the one who broke her heart was not Dominguín, but Cantinflas. The actor was happily married to Valentina Ivanova and he had confirmed by letter that he did not intend to leave his wife.
In official statements to the press, Dominguín mourned the death of his friend, "I cannot conceive that a woman so beautiful and who had such a splendid career could have made such an extreme decision."
The Bullfighter or the Actor Comedian
Miroslava and Luis Miguel Dominguín met when she was returning from the Cannes film festival, in France. She was going to Spain, but she was denied entry in August, 1954, so Luis Miguel helped her to cross the border. In this version, apparently Franco's police accused the actress of being a Russian spy and denied her entry into the country. The bullfighter offered himself as a guarantee and accompanied her during her stay. There is also a version where in 1953 Luis Miguel Dominguín met Miroslava Sternova in Cuba. Supposedly they met again in 1954, this time in the United States. She went on to work abroad in Spain to meet up with friends and Dominguín. Where they met is not certain but they were seen together in Madrid frequently and when Miroslava returned she expressed that she had met the "most interesting man in her life." (Later the bullfighter would be seen frequently with Ava Gardner while she was still married to Frank Sinatra.)
It was known that Miroslava and Luis Miguel had love affairs during the trip she made to Spain. She fell in love early and believed that they would get married. However, the handsome bullfighter married Italian actress and former Miss Italy, Lucía Bosé in Las Vegas on March 1, 1955 in Nevada, United States. The handsome bullfighter's international fame grew after his appearance in the Hollywood film Around the World in Eighty Days. It's tragic that Miroslava would commit suicide because of a man who had starred in love scandals with almost any fashionable actress, from Ava Gardner to Rita Hayworth, including Carmen Sevilla and María Félix.
"The news of Luis' marriage to another woman must have caused Miroslava to despair, who passed away through the ingestion of barbiturates," read the newspapers of that time. There is another version that involves Mario Moreno Cantinflas. In an interview for Televisa, the journalist Jacobo Zabludovsky said in a "world exclusive" that Miroslava committed suicide for Cantinflas, and not for Luis Miguel Dominguín. Cantinflas was known as the most important comedian of the era of Mexican golden cinema. He was undoubtedly, the king who was both admired and acclaimed internationally.
It is believed that the actress established a very close friendship with the Cantinflas which resulted in a passionate infatuation on her part. However, Cantinflas apparently rejected her saying he was never going to divorce his wife Valentina Ivanova, who, according to sources, he wrote in a formal rejection letter to Miroslava. Whether it was the bullfighter or the actor who pushed her over the edge, it was most likely a life of depression and melancholy that was to blame. These days we'd understand that she also likely suffered from serious post traumatic stress disorder. Therefore, I believe that the dramatic suicide of this young and beautiful woman was because she was rejected and felt a lack of love from the two men she was involved with.
Jacobo Zabludovsky affirmed that Miroslava Stern did not commit suicide because of Domingun the bullfighter, but because of Cantinflas's rejection. Miroslava fell very much in love with Cantinflas and hoped that he would leave Valentina, but when they reached a breaking point, Cantinflas told Miroslava in the letter that he would never leave Valentina, and she should have no illusions. The name of the delivery person who delivered the rejection letter confirmed it. The next day she was found dead.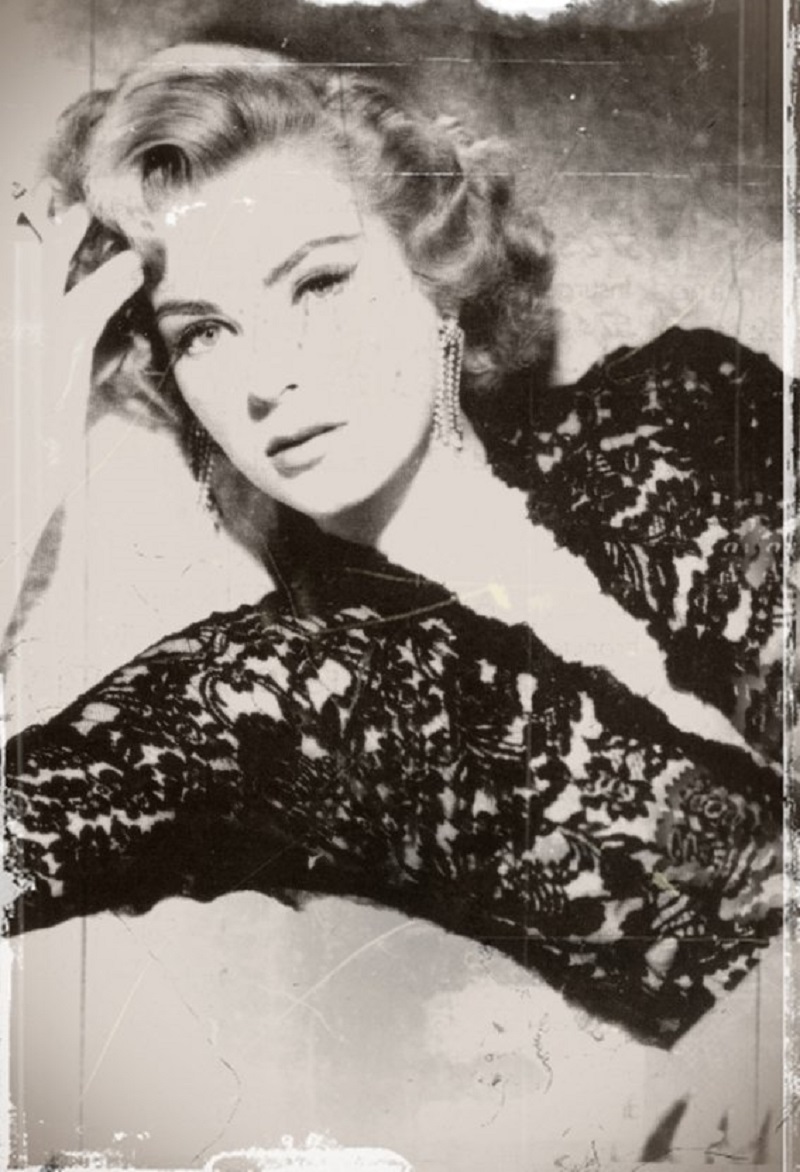 In his 1983 autobiography, Mon dernier soupir (My Last Breath), Buñuel calls the cremation of Miroslava's following her suicide ironic, when compared to a scene in Ensayo de un crimen, her last film, in which the protagonist cremates a wax reproduction of Stern's character.
Beautiful Star Gone Much To Soon
Miroslava Stern was as beautiful as the most "In" of Hollywood. From someone called the Queen, the Mexican Marilyn Monroe, and making the cover of Life magazine. Most of you have probably never heard of this lovely and talented actress.
Below is a clip of Miroslava with Anthony Quinn from the film, The Brave Bulls (1951).
However, in exotic and wild Mexico, she is still revered and paid homage to like a true heroine, because she made history in Aztec cinematography. I know that it's said she was the Mexican Monroe, but she could have easily been as famous as Bardot, Bergman, Gardner, Hayworth, Kelly, Loren or Tierney.
It's a tragedy that Miroslava sank to such despair that she took her own life.
In total, Miroslava acted in 30 films throughout her nine-year artistic career.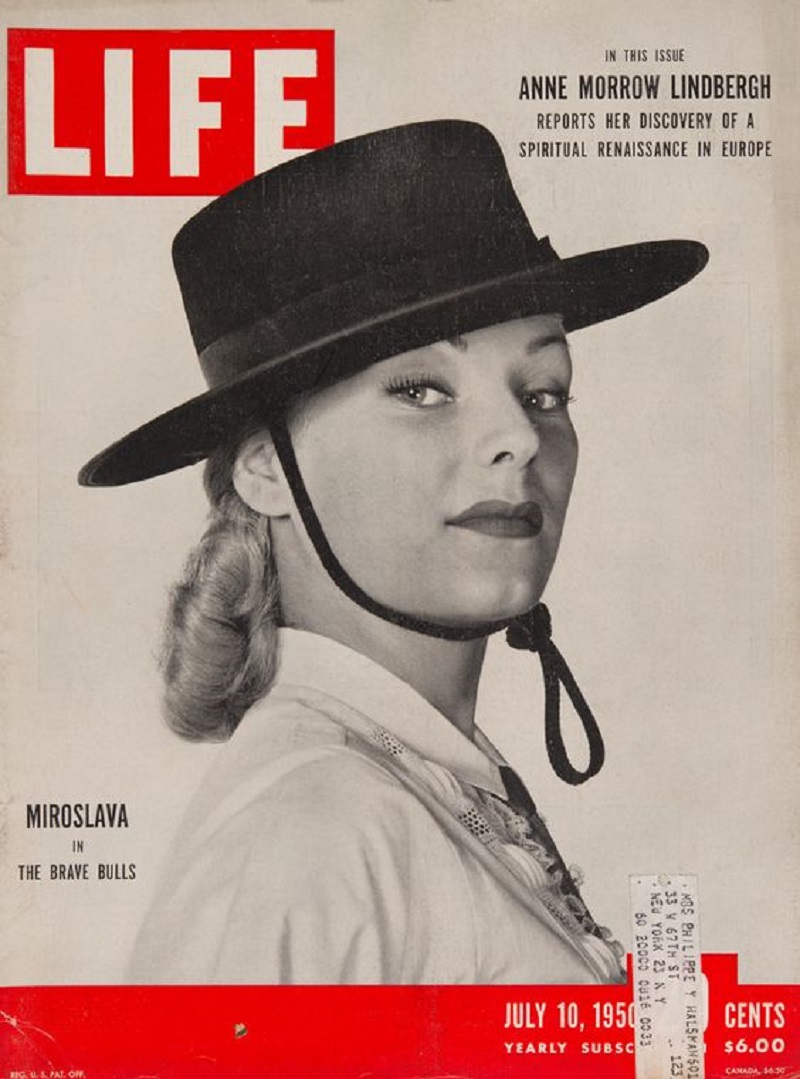 She was nominated at the Ariel Awards for the film, The Three Perfect Wives (1953). Certainly had she lived, she would have made many more films.
The films I have seen show a beautiful actress who captured each scene.
The majority of Miroslava's films were made in Mexico. It is too bad she never had a chance to make a Czech film after the war, but certainly the political situation was a problem. Miroslava Stern was a very talented (and beautiful) actress who could play many types of roles; from comedy, to love, drama, and romance. Miroslava's last and most remembered film is Luis Buñuel's Ensayo de un crimen or The Criminal Life of Archibaldo de la Cruz (1955). It is a Mexican crime film by Spanish-born writer-director Luis Buñuel. It focuses on a would-be serial killer whose plans, although elaborate, never result in an actual murder. The characters exploration of obsessive desire has been compared to Alfred Hitchcock's Vertigo.
Strange and tragic is the ironic parallel between a scene where the protagonist cremates a wax mannequin based on Miroslava, and Miroslava's actual cremation following her suicide shortly after production wrapped up.
If you'd like to view any of her three American films, they are: Adventures of Casanova (1948), The Brave Bulls (1951), and Stranger on Horseback (1955).  She also appears in the following documentaries: El charro inmortal (1955) and Torero (1956).  Her life is also the subject of a short story by Guadalupe Loaeza, which was adapted by Alejandro Pelayo for the Mexican film called Miroslava (1992), starring Arielle Dombasle. She also is shown in the film Cantinflas (2014) where she is played by actress Ana Layevska.
Miroslava's Father, Oskar Leo Stern
MUDr. Oskar Leo Stern was a leading physician at the National Cardiology Institute in Mexico City and president of the Society of Mexican-Czechoslovak Friendship. In 1931, he became the chief physician at the Teplice nad Bečvou spa. He contributed to the significant prosperity of the spa in the years 1931 to 1938. Together with his wife Miroslava, they were highly respected celebrities of cultural and social life in the village of Zbrašov and in the town of Hranice. In 1938, Oskar had a luxurious family villa built in Teplice nad Bečvou, designed by the Prague architect Karel Caivas and built in a record seven months by the border builder Ing. Alois Jambor. He issued Stern's account in the then astronomical amount of CZK 404,280. The day after, unfortunately, MUDr. Stein was dismissed from racial grounds (of Jewish origin) from the position of chief physician and the family began to fight for their lives by emigration.
The family lost all their property. In the summer of 1940, the family obtained a travel permit and at the end of October 1940 settled in Mexico City. There, an educated and experienced doctor was accepted very quickly and soon established himself professionally and socially. He devoted himself to internal medicine and cardiology. He also became the president of the Society of Mexican-Czechoslovak Friendship and represented Czechoslovak interests. After the defeat of Nazism, he considered returning to Teplice nad Bečvou, but after the death of his wife and the onset of the communist regime, he changed his mind.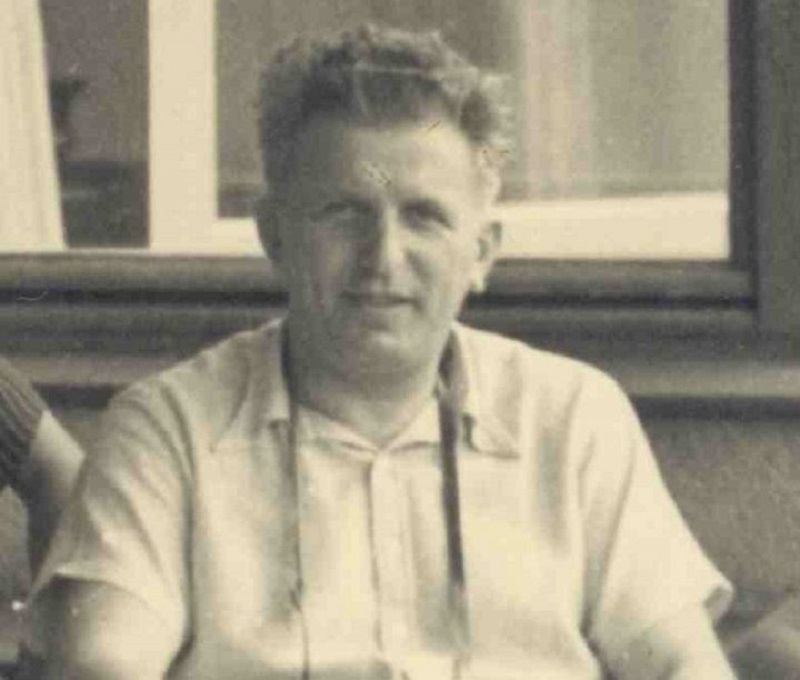 In 1948, in protest against the political situation in the Czechoslovak Republic, he resigned from the leadership of the Society of Mexican-Czechoslovak Friendship and until his death he continued his medical practice at the National Cardiology Institute in Mexico City, where he also died in 1972. His son Ivo Stern-Bečka was president of the Mexican National Society of Drug Manufacturers and the Mexican National Chamber of the Pharmaceutical Industry. (Oskar info Source: Muzeum a Galerie Hranice)
More Marilyn and Miroslava Coincidences
Both filmed in excess of twenty films in a relatively short time.
Both had impossible love affairs, seemingly destined to fail.
Both suffered loss during childhood which led to severe depression and early death.
Both were icons of beauty in their respective times and much was speculated that they lacked talent, which was replaced by their near physical perfection.
Although both their causes of death are not known for sure, it is believed to have been due to an overdose of barbiturates (though in both cases there has been talk of murder).
Both were discovered in their bedrooms by the housekeeper.
Both had a mental balance which was fragile, a weakness that made them especially vulnerable to predators and the kind of men that would put them in danger.
Both had deaths which were shrouded in mystery and secrecy.
Mostly, both Miroslava and Marilyn were beautiful and yet they both felt completely alone, though the world adored them.
It's tragic to feel so alone that you want to die.
Miroslava's ashes rest far from her homeland with her adoptive parents at Panteón Francés de San Joaquín, Mexico City, Mexico.
Thank you in advance for your support…
We know that you could spend hours, days, weeks and months finding some of this information yourselves – but at this website, we curate the best of what we find for you and place it easily and conveniently into one place. Please take a moment today to recognize our efforts and make a donation towards the operational costs of this site – your support keeps the site alive and keeps us searching for the best of our heritage to bring to you.


Remember, we rely solely on your donations to keep the project going.
We appreciate you more than you know!
If you have not already subscribed to get TresBohemes.com delivered to your inbox, please use the form below now so you never miss another post.