I love the Czech (Moravian) wine country as much as I love their wine. The Grapes is a fun Czech comedy series which did a great job of showing off Moravian wine country and even a bit about what it's like to run a winery while telling a fun story of a young rascal, his friend, and their adventures.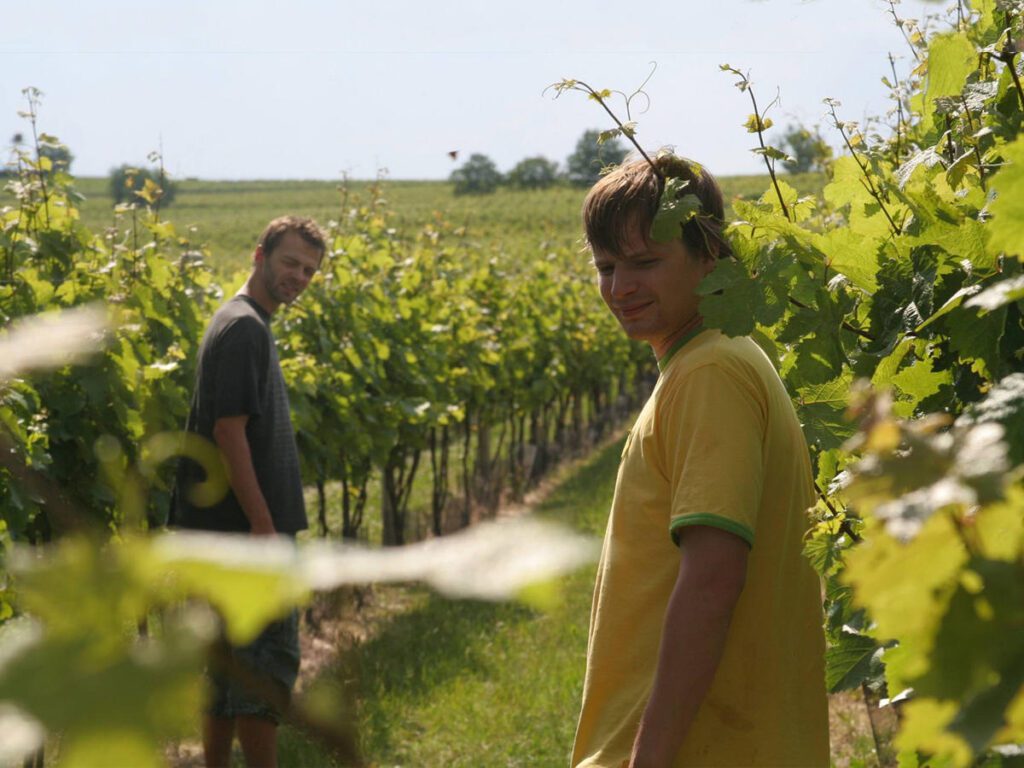 The Grapes (Bobule in Czech) is a Czech film that won at the Golden Reel Award for Best Comedy at the Tiburon International Film Festival in San Francisco. A petty thief named Honza desperately needs a holiday. Helping to fulfill his sick grandfather's dream of a large trip, he offers to look after the latter's vineyard during his absence.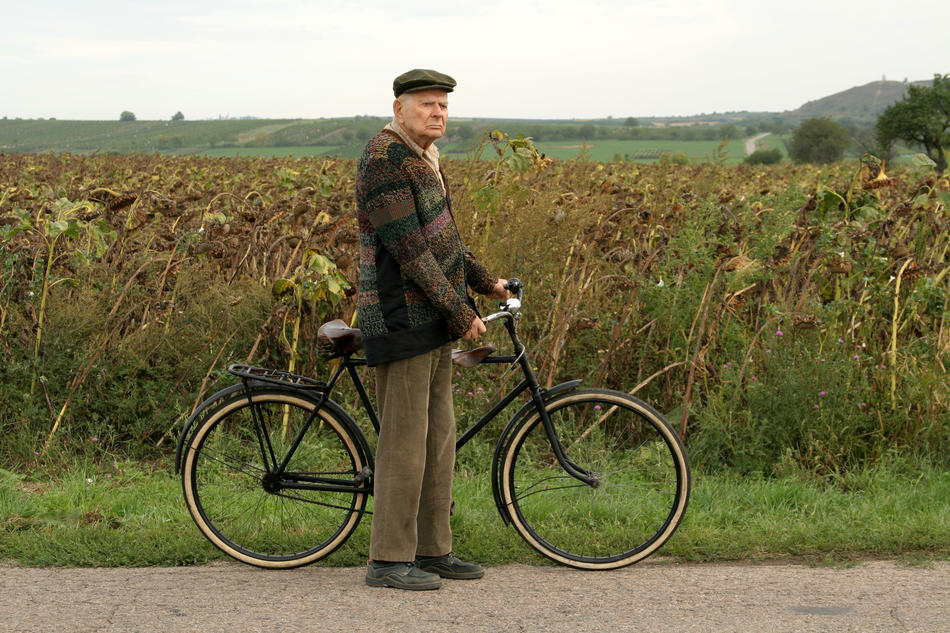 In The Grapes, Honza anticipates a relaxing stay in sunny, idyllic Moravia with wine, women, and his friend, the womanizer Jirka. After all, what can go wrong in ten days? Of course things turn out differently than anticipated and our two heroes become ensnared by a number of alcoholic, erotic, and interpersonal entanglements.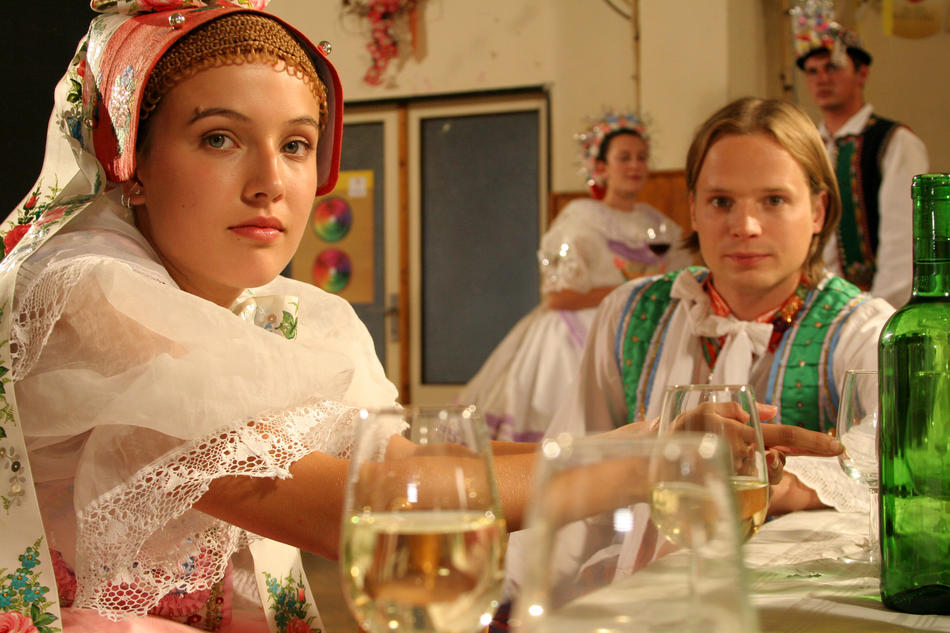 Initially, Honza (Kryštof Hádek) does not have many reasons why he should stay here, as a man who is scorched for wine and feels at home in Prague in Vinohrady rather than among Moravian vineyards. But then he meets Klárka (Tereza Voříšková). It's hard to tell if he's more impressed by her likeable chatter, the mark over her right eyebrow, or drinking wine for breakfast. In any case, he decides to stay even if his companion Jirka (Lukáš Langmajer) has other plans.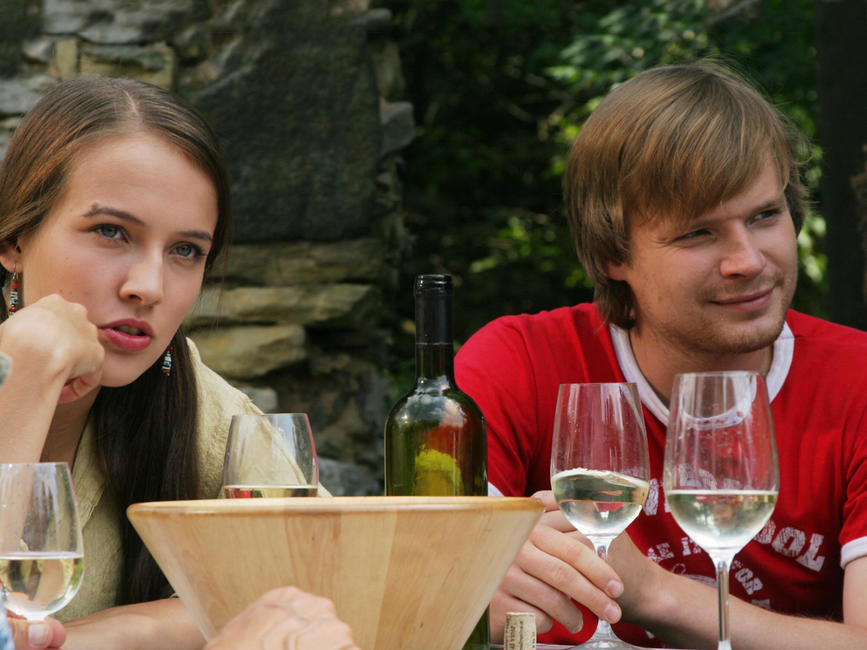 The plot of The Grapes revolves not only around the traditional wine, but also the many places you can visit in the region. An educational trail between Čejkovice and Velké Bílovec will introduce you to the whole wine production process in more detail – and the scenery is just breathtaking!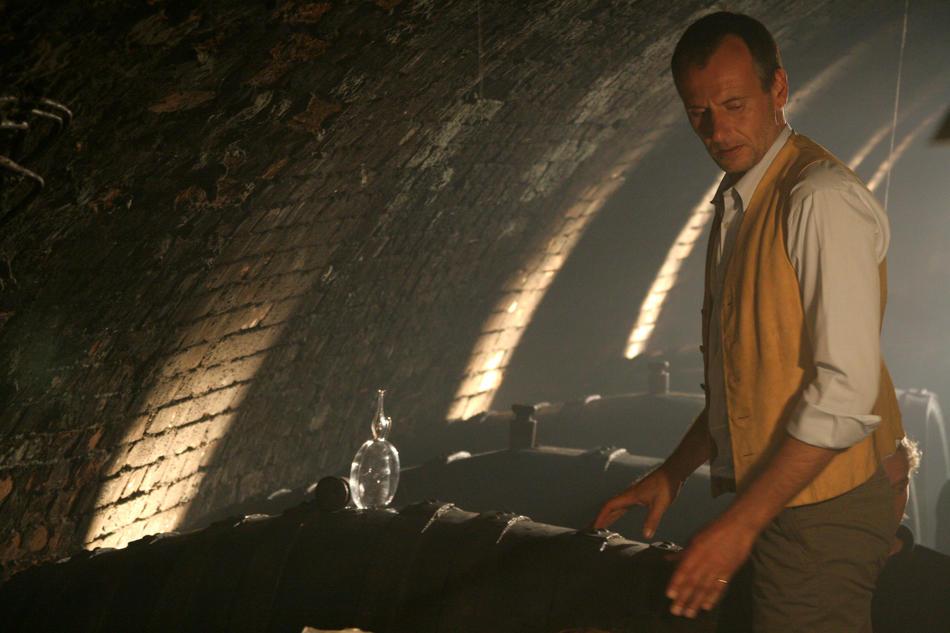 We join Jirka and Honza as they cross the railway crossing near Šakvice. It's unbelievable that their red Citroën 2CV was so durable that it survived the burčák explosion (you have to watch). Make sure that as you watch, that you take in the gorgeous landscape and the beautiful views. (For example, from the colonnade in Rajstna or from the hill with a chapel near Velký Bílovec.)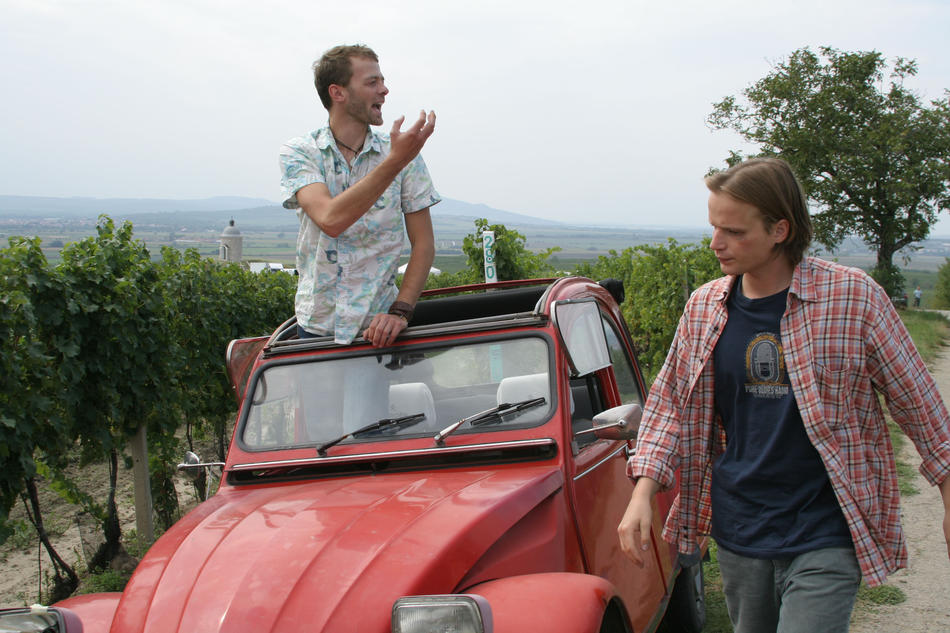 Directed byTomáš Bařina and starring Kryštof Hádek, Lukáš Langmajer, and Tereza Ramba, this Czech romantic comedy has English subtitles.
The film is currently on Amazon Prime for US viewers for free if you are a Prime member or to rent if you are not. Simply click the links below.
The Grapes PART ONE on Amazon Prime
Film Description: The summer comedy that takes us to Moravian vineyards is the story of two friends of John and Jirka. Honza (Kryštof Hádek) is a typical city flout. His buddy Jirka (Lukáš Langmajer) is a con artist who hasn't got much sense, but he has one great quality – he's brilliant at fooling women. This is what they both use in their scams. They deal in apartments, and cars, and whatever else they can find.
You can turn on the English subtitles by clicking on the small chat bubble on the bottom left of your television while the film is paused.
If you enjoy this film, they also offer a part two.
The Grapes PART TWO on Amazon Prime
Film description: Once again, we watch the escapades of two friends, Honza and Jirka. Jirka becomes involved with a young beautiful girl whose father does not like him and, therefore, Jirka decides to flee to southern Moravia where Honza lives with Klara at his winery.
Finally, if you absolutely love the film, a third part is also available!
The Grapes PART THREE on Amazon Prime
Film description: The sequel to one of the most successful comedies of recent years. Honza and Klára became twin parents and winemakers, but their everyday worries have alienated them, and they are currently separated. This is the story of the renaissance of their love in the beautiful landscape of South Moravia.
Confession: I watched all three in a late night binge watching session, and I enjoyed them all – I think you will too. These films are visually beautiful and the landscapes… Oh my!!!
---
We know that you could spend hours, days, weeks and months finding some of this information yourselves – but at this website, we curate the best of what we find for you and place it easily and conveniently into one place. Please take a moment today to recognize our efforts and make a donation towards the operational costs of this site – your support keeps the site alive and keeps us searching for the best of our heritage to bring to you.

Remember, we rely solely on your donations to keep the project going.
Thank you in advance!
If you have not already subscribed to get TresBohemes.com delivered to your inbox, please use the form below now so you never miss another post.