These postcards are at once sinister, funny and surreal. By funny, I mean that the Soviets tried so hard to place their influence on cities that stood long before, and will stand long after their occupation. I personally find it interesting that their colors, architecture and style of the images is so – well – Soviet. If I received any of these, I certainly would not be rushing to go and visit!
This is a postcard of V. I. Lenin square and the monument of V. I. Lenin in Mlada Boleslav. It was posted in 1967.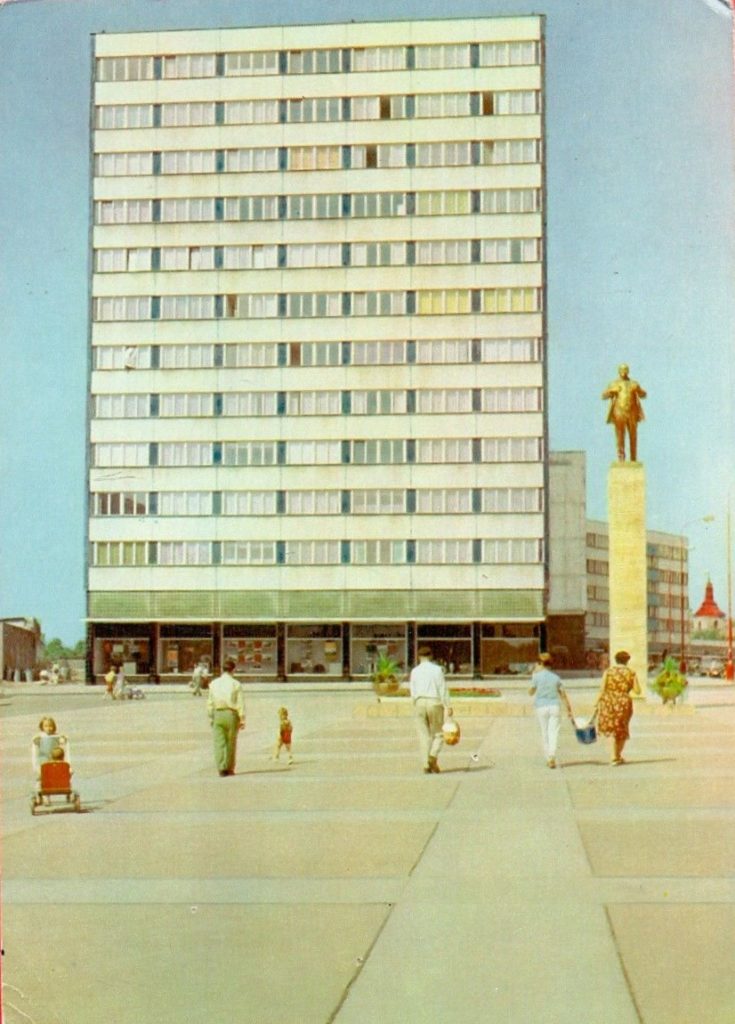 The second postcard shows a building of the district national council with a monument to Soviet tank crews in Trutnov, posted in 1969.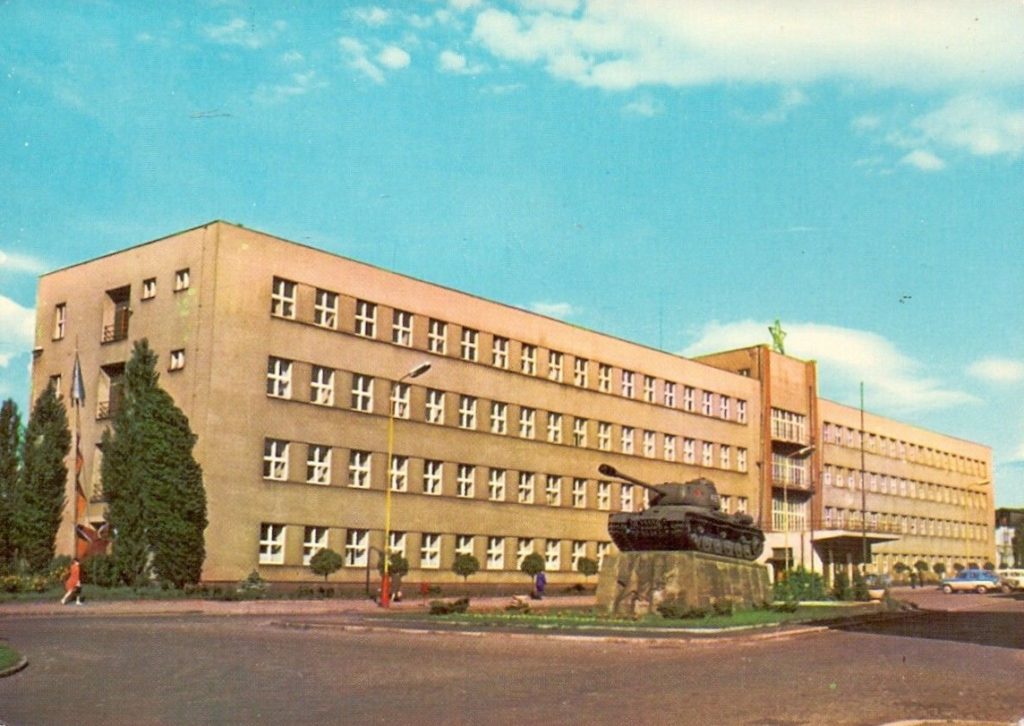 The third postcard shows the museum of Slovak national uprising (SNP) in Banska Bystrica, posted 1976.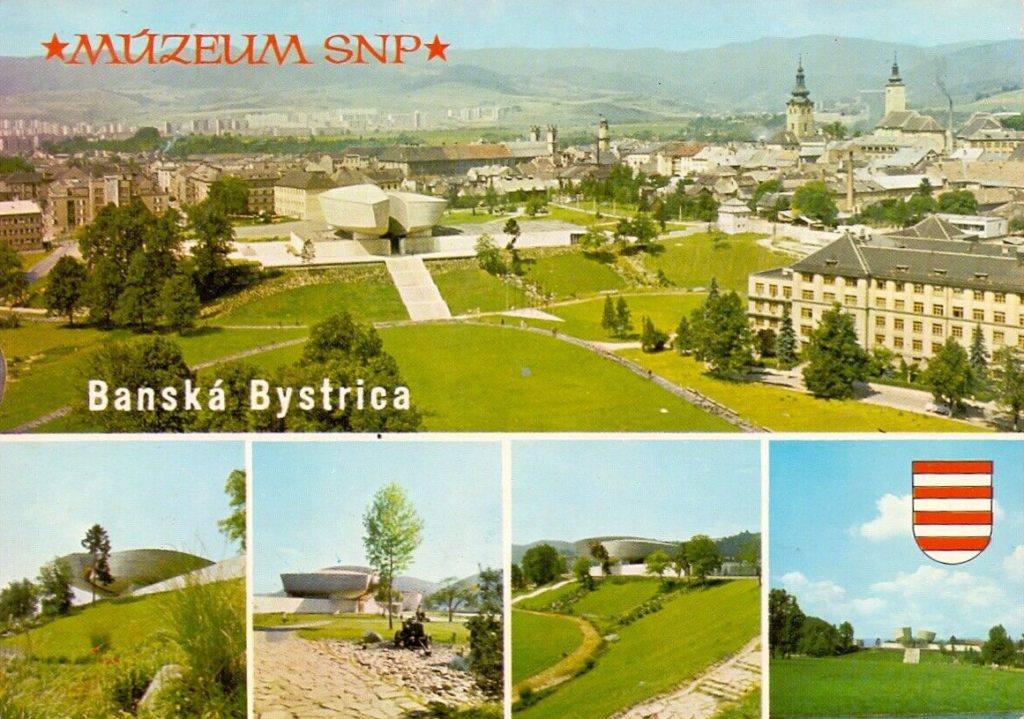 The Slovak national uprising (Slovenske narodne povstanie, abbreviated SNP) was armed insurrection organized by Slovak resistance movement during World War II.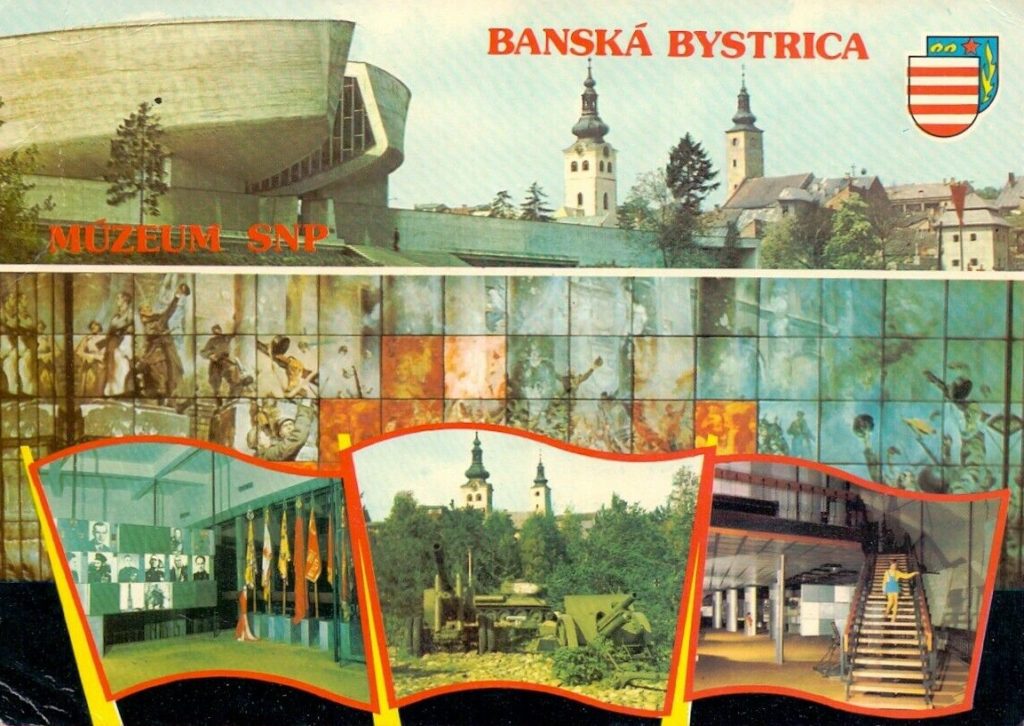 This resistance movement was represented mainly by members of Democratic Party, but also by social democrats and communists, albeit on smaller scale. It was launched on August 29, 1944 from Banska Bystrica in attempt to resist German troops that had occupied Slovak territory and to overthrow collaborationist government of Jozef Tiso. Although resistance was largely defeated by German forces, guerrilla operations continued until Soviet Army, Czechoslovak Army and Romanian Army liberated fascist Slovakia in 1945.
In post-war period, many political entities, mainly communists, attempted to "hijack" uprising to their credit. Stalinist regime in Czechoslovakia presented uprising as event initiated and governed by communist forces only.
Finally, we see a postcard of Gottwaldov. Renamed back to Zlín, it is a city in southeastern Moravia in the Czech Republic, the seat of the Zlín Region, on the Dřevnice river. The development of the modern city is closely connected to the Bata Shoes company and its social scheme, developed after the First World War. (From 1949 to 1990, the city was renamed Gottwaldov.)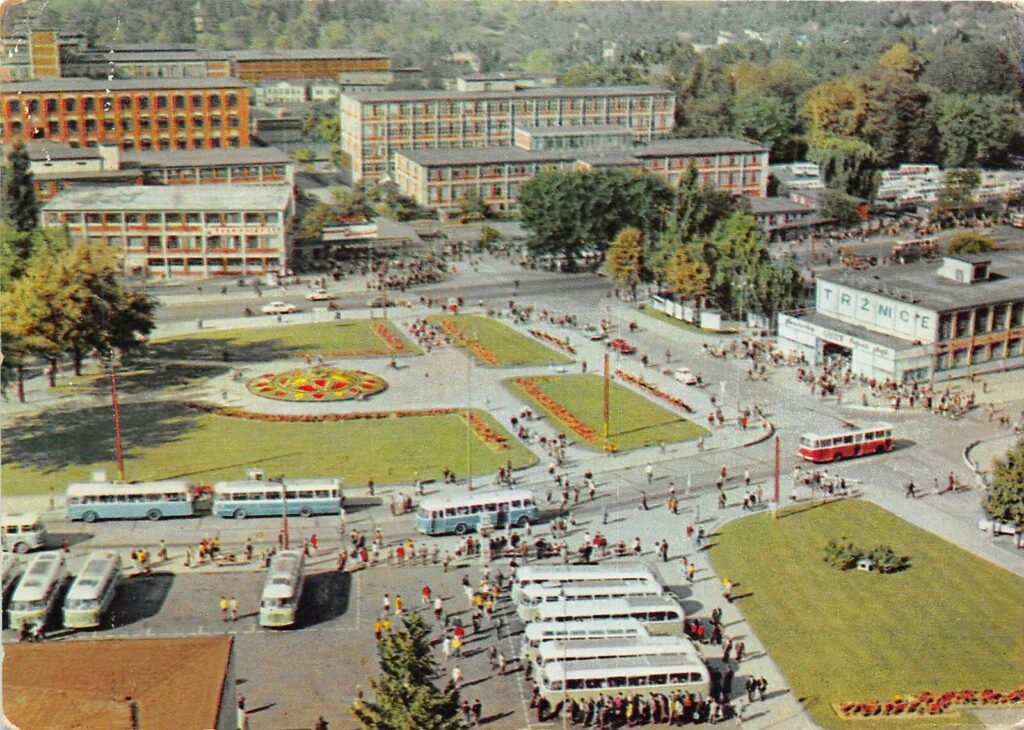 It's interesting that even without their Soviet statues, the color schemes and view of this square somehow looks typically Soviet. If you have any, please do share them in the comments. We'd love to see more.
We know that you could spend hours, days, weeks and months finding some of this information yourselves – but at this website, we curate the best of what we find for you and place it easily and conveniently into one place. Please take a moment today to recognize our efforts and make a donation towards the operational costs of this site – your support keeps the site alive and keeps us searching for the best of our heritage to bring to you.

Remember, we rely solely on your donations to keep the project going.
Thank you in advance!
If you have not already subscribed to get TresBohemes.com delivered to your inbox, please use the form below now so you never miss another post.