The first major manifestations of dissatisfaction began in August of 1988. The demonstrations continued until end of totalitarian regime. In January of 1989, memorial demonstrations were held to commemorate Jan Palach's self-immolation. Water cannons and special intervention units were sent to the streets. The reaction of the communist regime prompted more people to attend further demonstrations (on August 21 and October 28).
November brought the news of the fall of the Berlin Wall, news from Poland on Solidarity election victory, and news on preparations for free elections in Hungary.
Another demonstration in Prague was held on November 17th to mark the 50th anniversary of the closure of Czech universities by Nazis in 1939.
By time the masses of people reached Narodni trida, they were attacked by regular police armed forces and regiments of National Security Corps. The police used many forms of brutality. The manner of intervention outraged the public and started of whole wave of protest actions across the country as the beginning of the so-called Velvet Revolution.
On the evening of 18-19 of November 1989, a Civic Forum was established as political movement headed by Vaclav Havel. At almost the end of the year, on December 29, 1989, Vaclav Havel, a former dissident and representative of the Charter 77 protest movement was elected as president of Czechoslovak Republic.
Karel Kryl (born 1944 in Kromeriz – died 1994 in Munich, Germany) was an iconic Czechoslovak poet, singer, songwriter and author of many hit protest songs in which he identified and attacked the hypocrisy, stupidity and inhumanity of the communist regime in his home country, and later also the post-communist regime.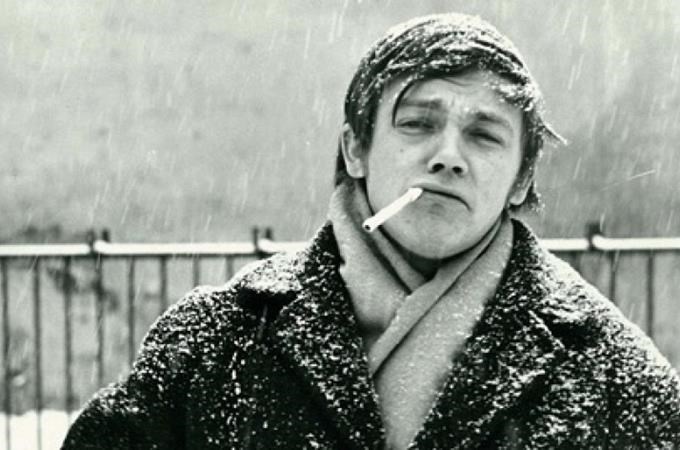 Having lived in forced exile for twenty years, he was initially keen on the collapse of communism in his country, but very quickly he became bitterly and uncompromisingly critical of the new regime and its protagonists as well, especially of those who were responsible for the dissolution of Czechoslovakia in 1992.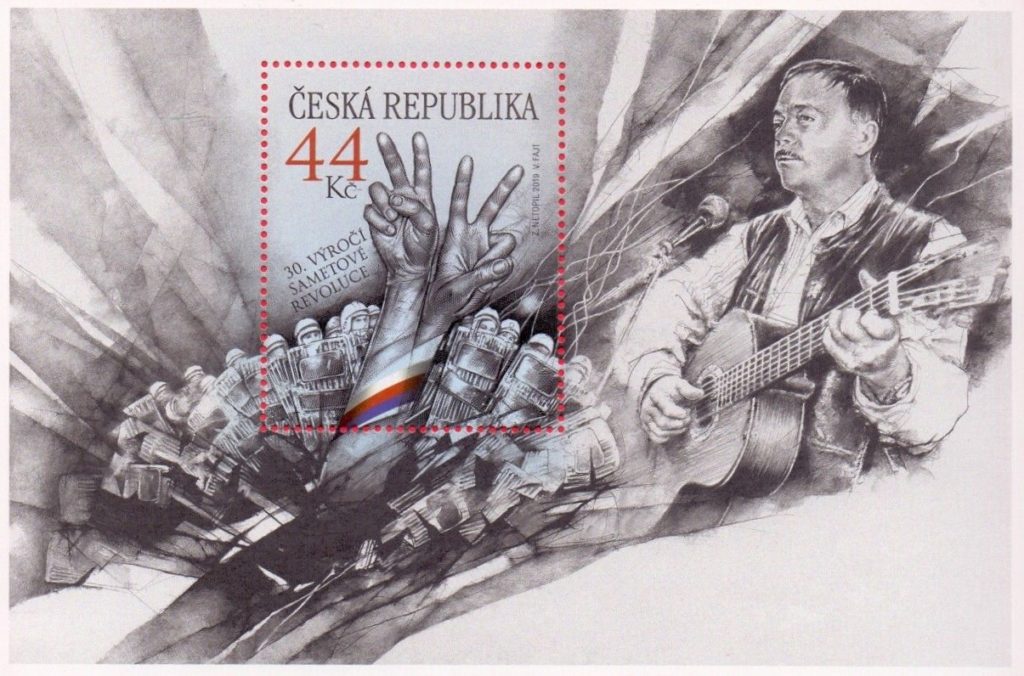 For the majority of his time in exile Kryl worked for Radio Free Europe. His songs were banned in Czechoslovakia, but copies were smuggled into the country and circulated widely.
His song Bratricku, zavirej vratka (Little brother, close wicket gate) became an anthem of protest against the Soviet invasion of Czechoslovakia in 1968.
The lyrics translate as follows:
Little brother, close the gate!
Little brother, don't sob, those are not bogeymen,
why, you are big now, those are just soldiers,
they arrived in square iron caravans.
With a tear on an eyelid, we gaze at each other,
stay with me, little brother, I fear for you
on crooked paths, little brother, in low cut shoes.
It is raining and outside it's turned dark,
this night will not be short,
The wolf felt a sudden desire for the little ram,
little brother, did you close the gate?
Little brother, don't sob, don't waste your tears,
swallow the curses and save your strength,
you mustn't reproach me if we do not make it.
Learn the song, it's not so complicated,
lean on me, little brother, the path is broken,
we will stumble, we can't go back anymore.
It is raining and outside it's turned dark,
this night will not be short,
The wolf felt a sudden desire for the little ram,
little brother, close the gate! Close the gate!
Here is the song…
If you like this style of music, you may also be interested in our post, Steel Strings and Iron Curtains.
Steel Strings and Iron Curtains is a special project of Plamen Press—two years in the making and sponsored in part by the Czechoslovak Society of Arts and Sciences, Washington DC. Plamen Press's mission to bring Central, Eastern, and Southeastern European culture to an English-speaking audience has been expanded to the iconic songwriting and musical stylings of Karel Kryl and Jaromir Nohavica. In their native Czech Republic, Kryl and Nohavica are known for powerful, politically-minded & existential lyrics that inspired generations living behind the Iron Curtain. Highly recommended!
We know that you could spend hours, days, weeks and months finding some of this information yourselves – but at this website, we curate the best of what we find for you and place it easily and conveniently into one place. Please take a moment today to recognize our efforts and make a donation towards the operational costs of this site – your support keeps the site alive and keeps us searching for the best of our heritage to bring to you.

Remember, we rely solely on your donations to keep the project going.
Thank you in advance!
If you have not already subscribed to get TresBohemes.com delivered to your inbox, please use the form below now so you never miss another post.