When we were in Prague, we got to visit a place that has security more intense (we were told) than the White House in the United States of America…
It's not a government organization.
It's not the White House.
It's not Buckingham Palace.
It's not the Pentagon.
And, thankfully, it was not the house of some infamous drug lord.
It's Radio Free Europe.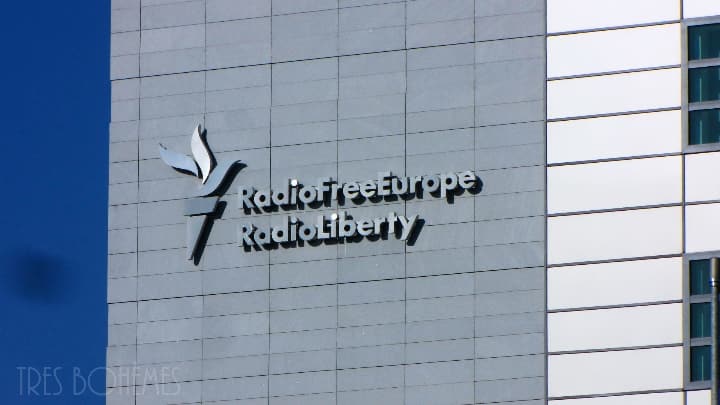 Of course, we had to send our passport information a week in advance and go through a full security check when we arrived but it was well worth it.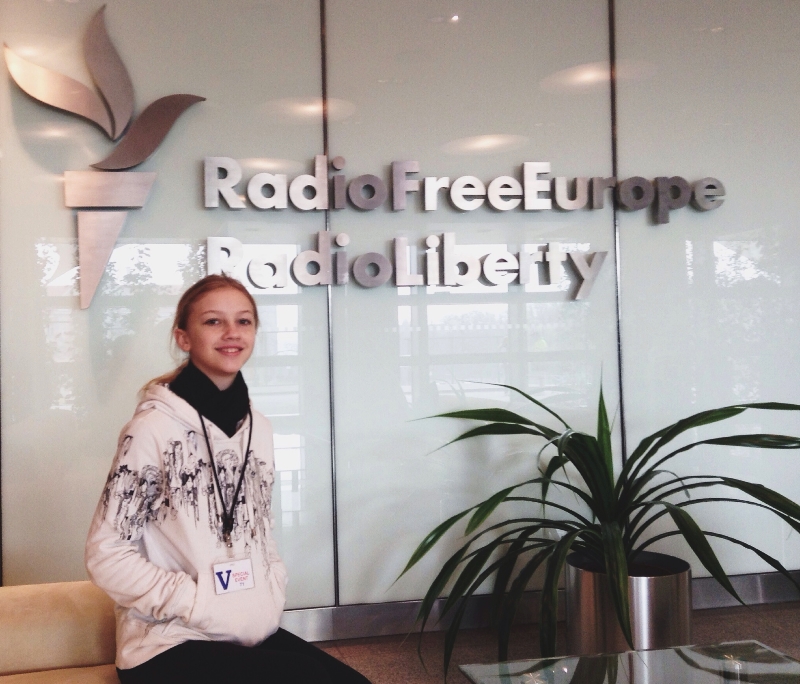 Our gracious guide gave us something that 99.99% of people in the world never get, a private tour.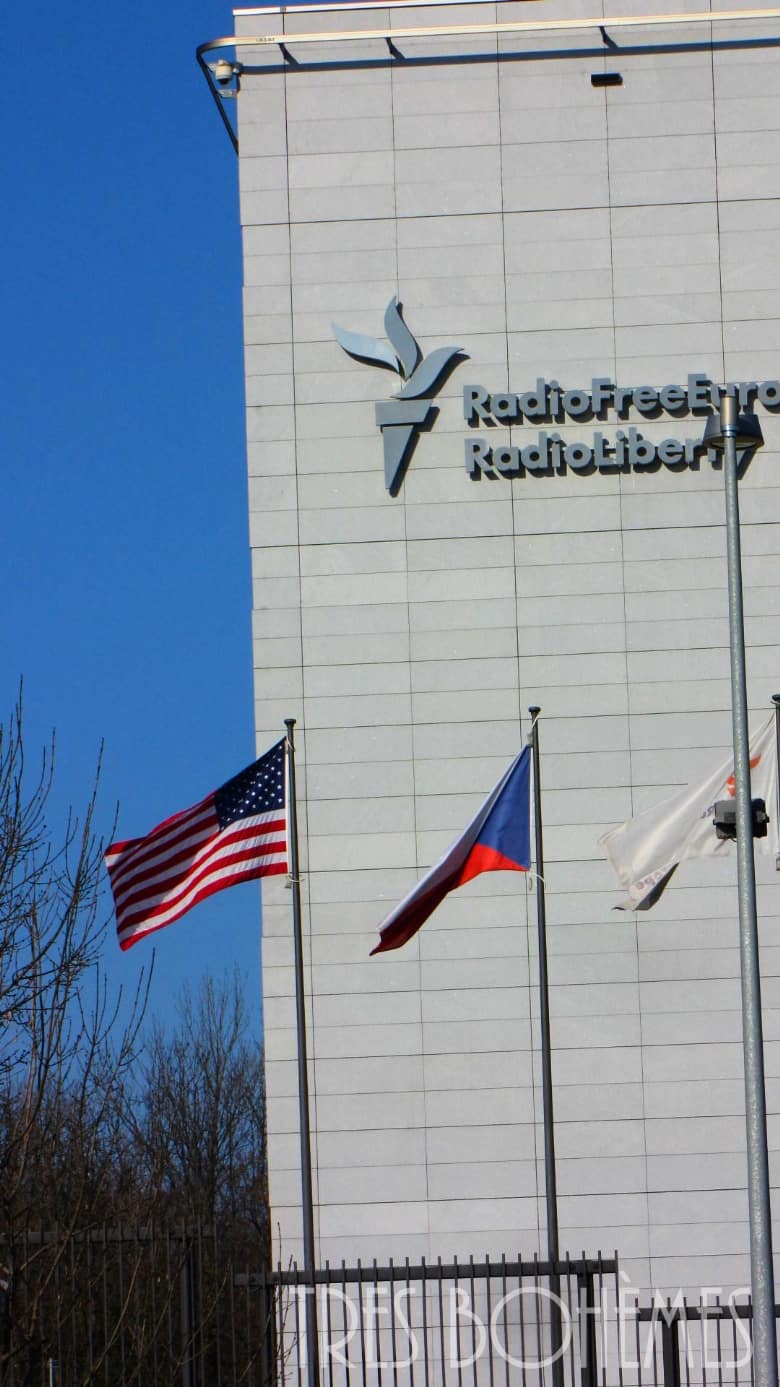 Photographs are not allowed on the inside and for good reason. Journalists and photographers that cover stories that those in power do not want to leak out live in constant danger of being silenced, permanently. They hide under masks and use disguises, often reporting on the go and never staying in one place too long. Terrorist attacks are an ongoing threat.
Except here. Here they have a haven and a safe house that affords them the temporary luxury of a good internet connection and guarded protection from the outside word.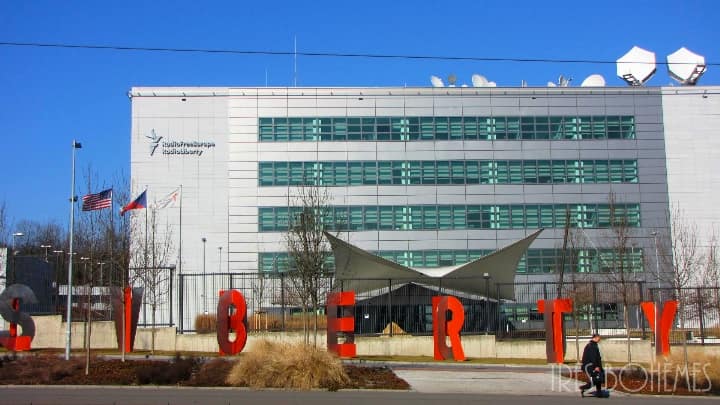 We learned about how news gets smuggled out of countries that have strict censorship and how news is shared the world over to bring attention to those living in oppression. We met some of the people that act as couriers and messengers of news often too shocking or unbelievable for most to comprehend. We saw where the broadcasts come from and a map of where they are sent.
In short, it was one of the most amazing tours we've ever had, especially because we know what a lifeline the radio was for our family when it was under occupation from the Soviets.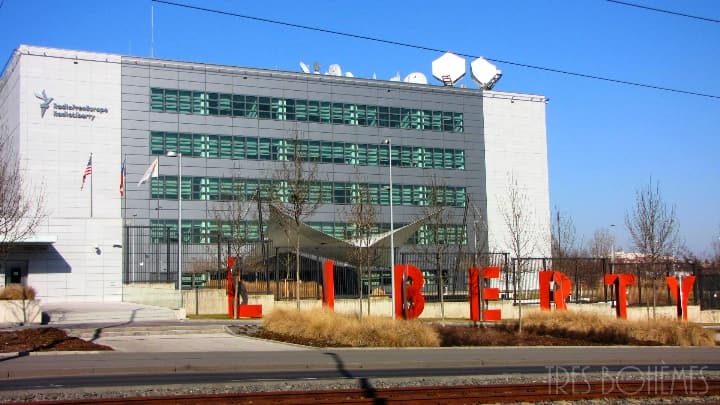 Radio Free Europe has always been a symbol of freedom for many Czechs and Slovaks, especially during the Cold War. For our parents and grandparents, the radio broadcasted uncensored information about Czechoslovakia and beyond, offering not only news but also moral support for the people to stay hopeful and keep the faith.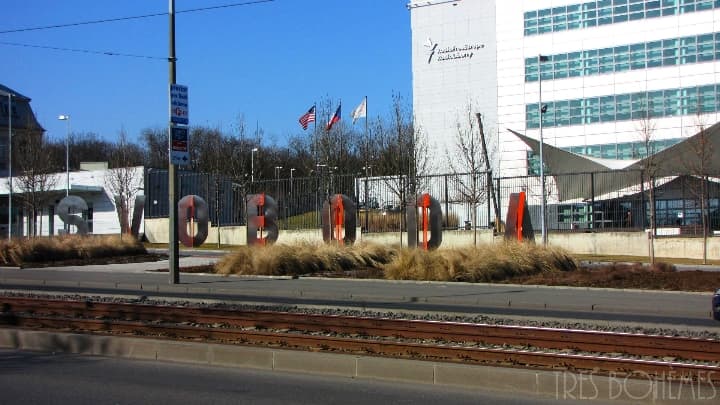 No matter how the Communists tried, they often failed to jam the signal as thousands of Czechoslovaks tuned in each day and night to on their short-wave receivers.
On July 4, 1950, Radio Free Europe went on the air for the first time with a broadcast to communist Czechoslovakia from a studio in New York City.
Seventy-five years later, RFE/RL (Radio Free Europe/ Radio Liberty) reaches more than 23 million people in 28 languages and in 21 countries.
Here's a look at their history.
Read about why the stopped their Czech broadcasting even though they are now stationed in Prague.
Visit their website to see the amazing work they continue to do.
As an extra – this is also an interesting short documentary and commentary:
We hope you enjoyed today's post!
* * * * *
Thank you in advance for your support…
You could spend hours, days, weeks, and months finding some of this information. On this website, we curate the best of what we find for you and place it easily and conveniently into one place. Please take a moment today to recognize our efforts and make a donation towards the operational costs of this site – your support keeps the site alive and keeps us searching for the best of our heritage to bring to you.


Remember, we rely solely on your donations to keep the project going.
We appreciate you more than you know!
If you have not already subscribed to get TresBohemes.com delivered to your inbox, please use the form below now so you never miss another post.