It's true, we humans love surprises, secrets, the mystique of hidden treasure and sudden delights to the senses; it is little wonder, then, that the miniature and wearable Czech bottle holder necklaces of such thrill and fascination for their collectors.
Jewelry has always been similar to clothing when it came to portraying rank and wealth. At the beginning of the Medieval era, the only people wealthy enough to afford jewels and fine metals were the nobility and clergy. However, with the expansion of trade and commerce and therefore a more developed and larger middle class, more people could afford jewelry.
By the fourteenth century, the wearing of it became so common that, like with clothing, sumptuary laws were passed restricting the amount of people allowed to wear jewelry, based on amount of land owned and social ranking. Of course, these laws were largely ignored and many people of the middle class wore jewelry anyway. This caused the nobility to have to boost the extravagance of their jewelry in order to further distinguish themselves from the middle class. And, of course, the middle class caught on and did the same.
So the cycle continued and jewelry became more and more lavish and embellished. The interesting thing is that jewel-cutting was still underdeveloped, so jewels then would have been much more dull and less colorful than they are now, and yet they were still extremely valuable.
Some of the religious necklaces of the era were actually reliquaries. Reliquaries featured small compartments that could be filled with relics from a saint or small vials of holy water. Today people call them bottle necklaces, vials, flasks,
The Victorians were known as experts in the art of mourning: They wore black for extended periods, they wove human hair into elaborate wreaths, and they wept, it is said, into delicate glass bottles called "tear catchers." During the 19th century, tear catchers were used as a measure of grieving time. Once the tears cried into them had evaporated, the mourning period was over. It's a good story, but science and history both agree that there's really no such thing as a tear catcher.
Imagine yourself in a beautiful Czech castle, as the Medieval woman of the family, with your cherished little bottle around your neck. Are you carrying holy water from the church? A favorite scent of perfume? The tears you've cried over a loved one? Or the blood of a loved one? The Chinese were known to have similar bottles to hold snuff and today many people carry the ashes of their loved ones in such bottles.
The collection you see below feature lovely bottle necklaces which are hand made in the Czech Republic. Each one is a historic replica from old models ranging from Medieval, Renaissance, and Victorian times to the Golden Age of Art Nouveau.
Each little bottle's journey to creation is unique. The glass part is literally mouth blown glass air pushed into special metallic molds. The delicate wiring or casing is also hand made and/or soldered. If the design features gemstones or crystals, those are carefully hand placed into the wiring. And as you can see from the variety of styles and designs below, they are available in gold, silver, pewter, and patina finishes.
Medieval, Renaissance, Victorian and Art Nouveau period necklaces evoke images of nobility and wealth from an era long past. If you love opulent jewelry, you may find something in this genre to suit your fancy – and remember, these are from specific Czech historic molds and are hand made in the Czech Republic.
Yes, it does look like a wonderful day for shopping!
Just click on any photo to see close-up views, get more information or purchase the lovely glass bottle necklace of your desires…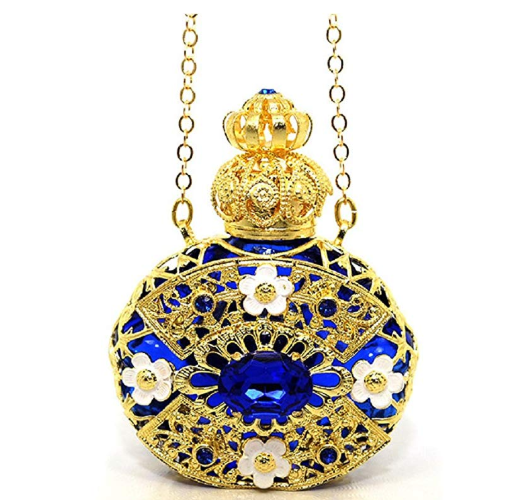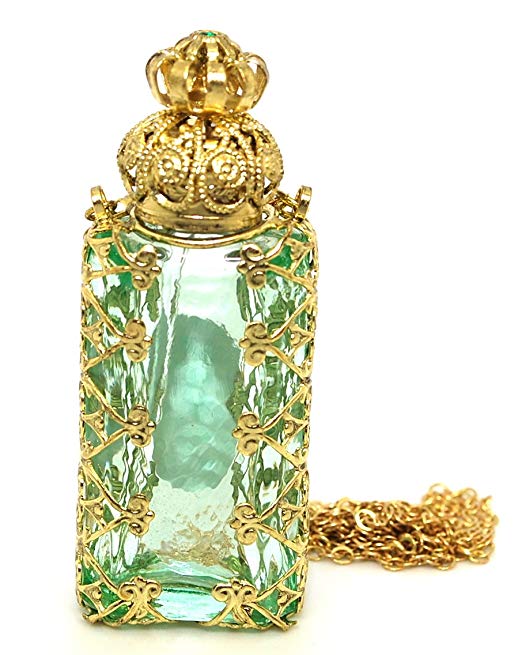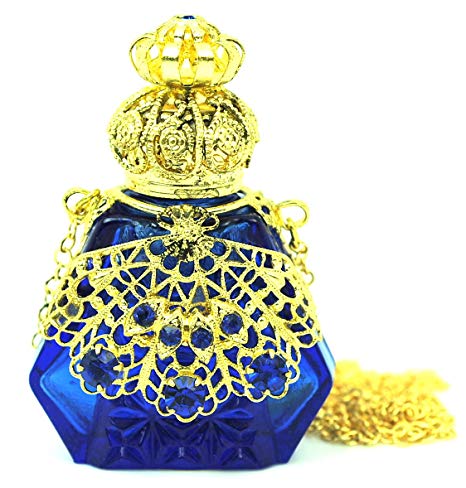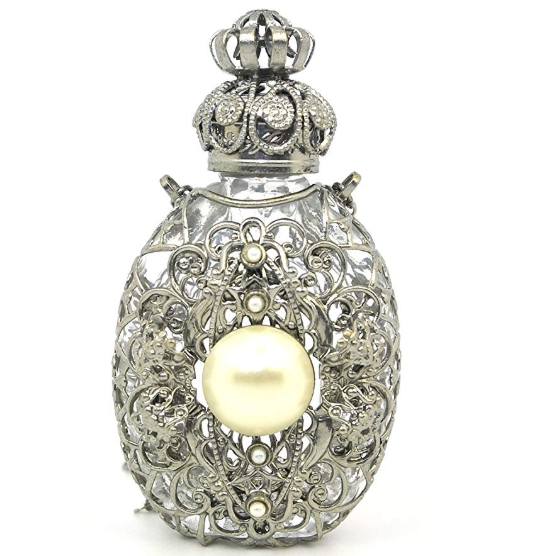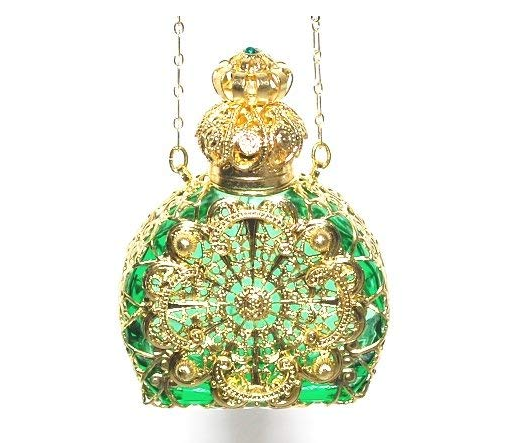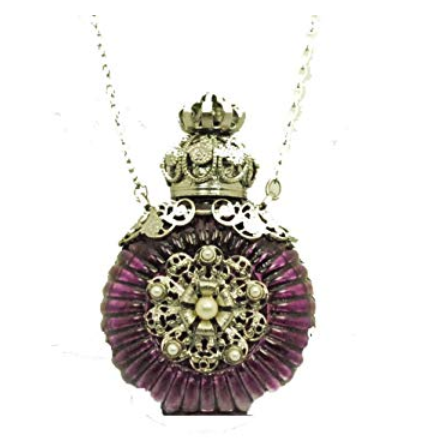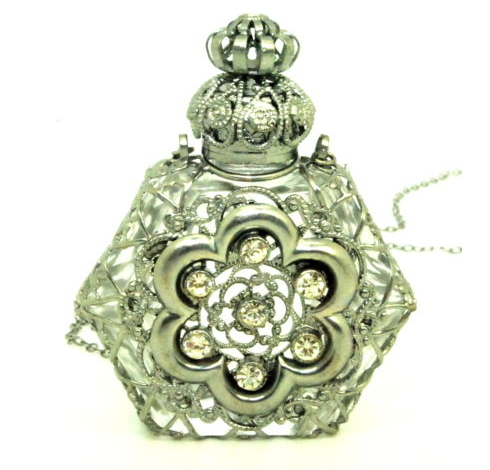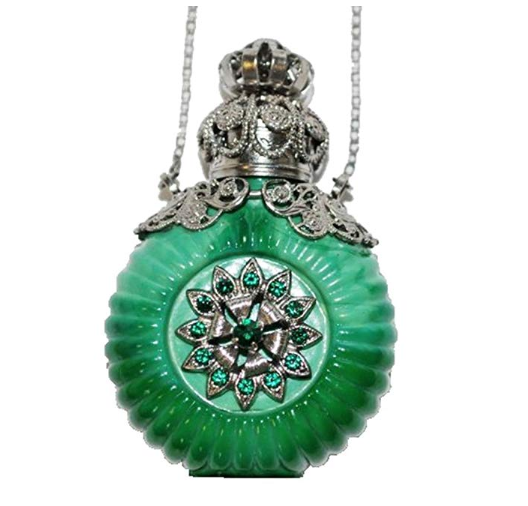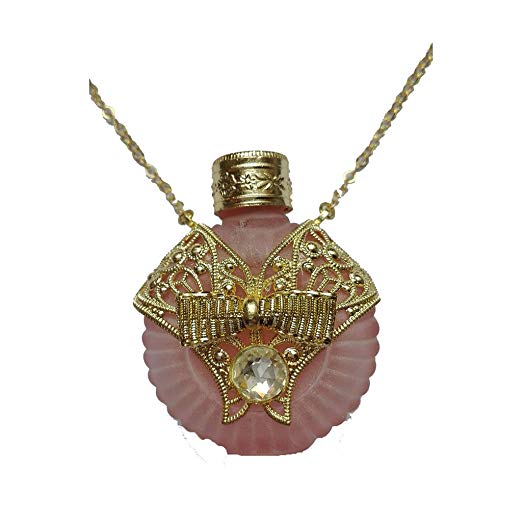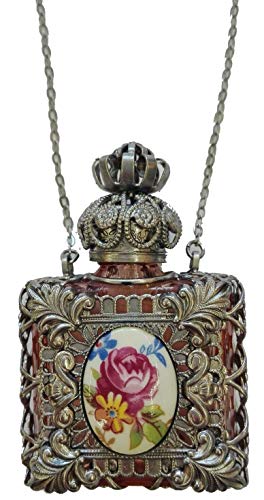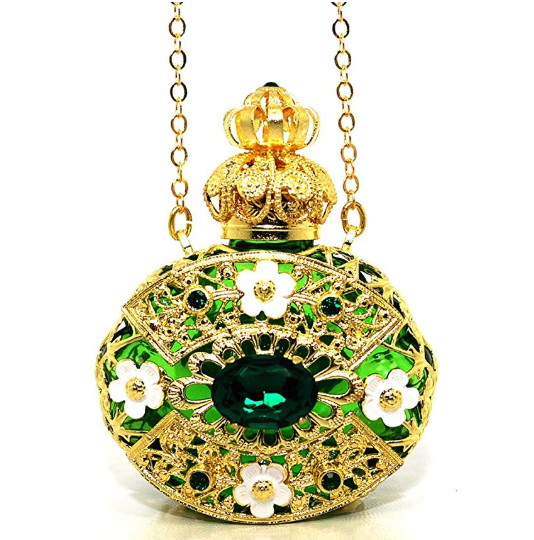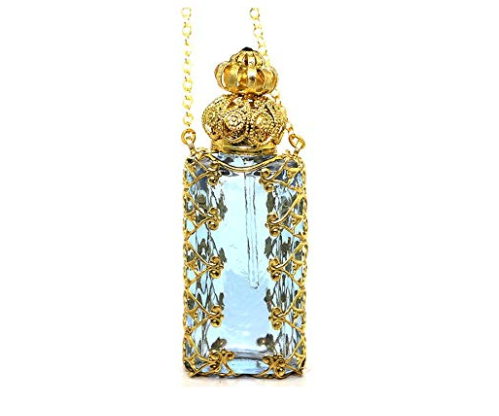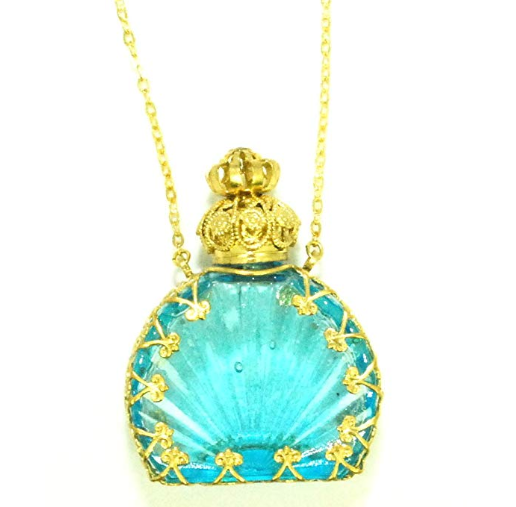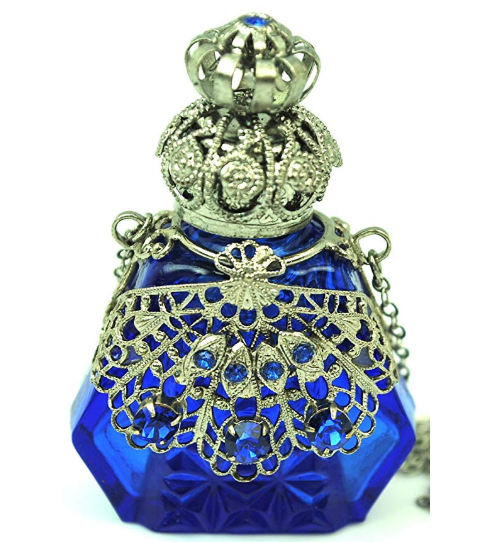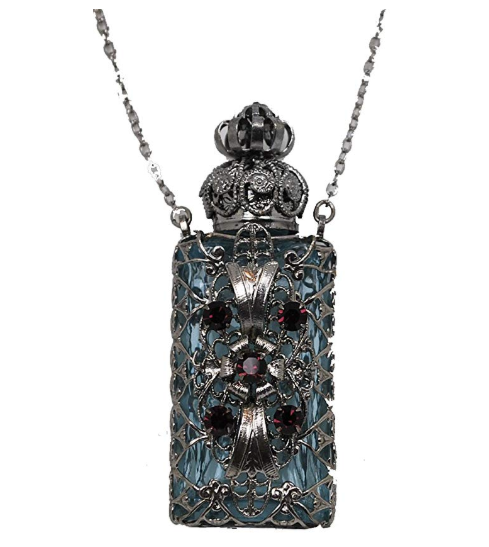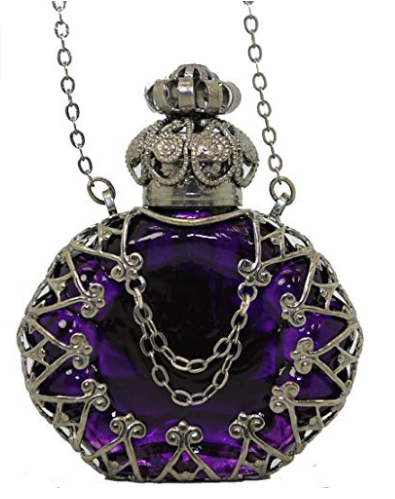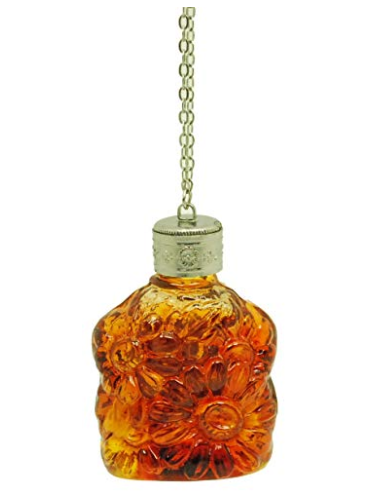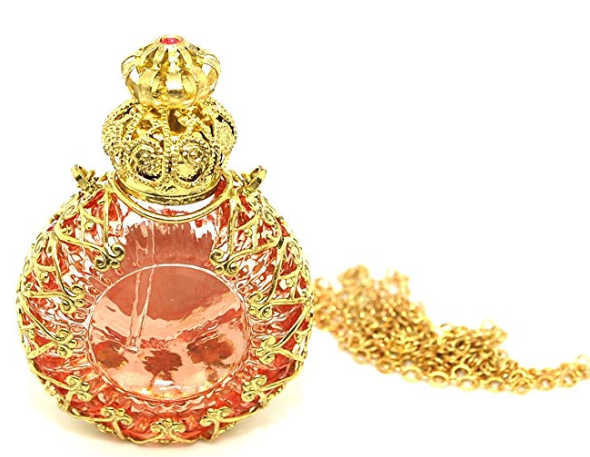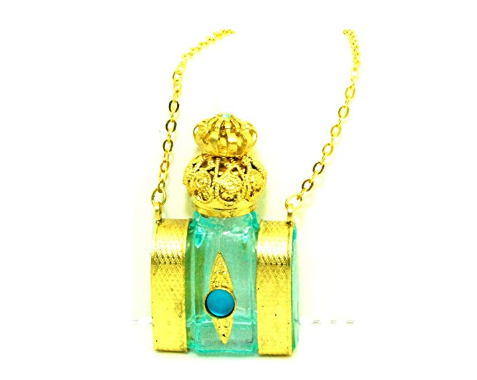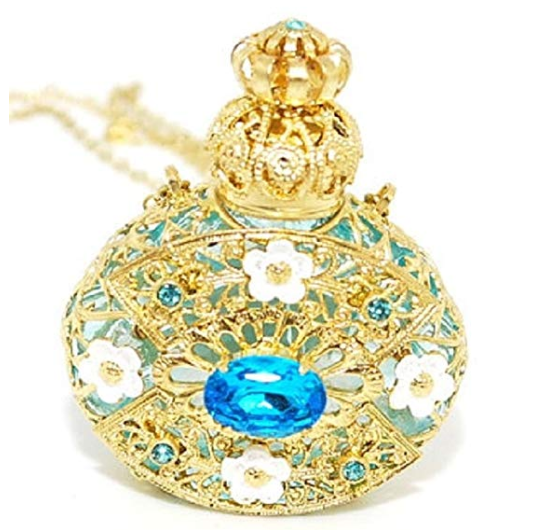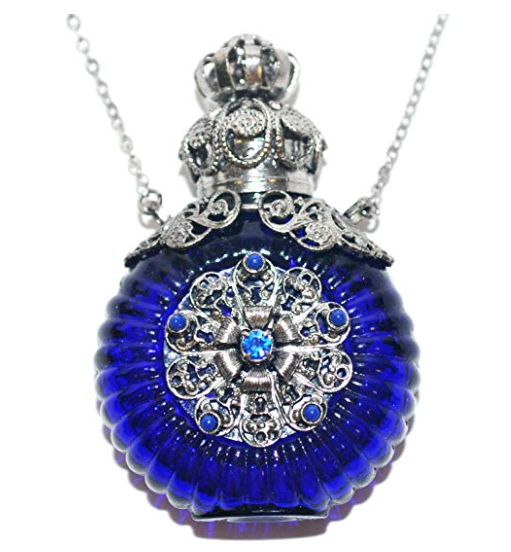 Such lovely little pieces. Just click on any of the images and it will take you to see more information.
If you have not already subscribed to get TresBohemes.com delivered to your inbox, please use the form below now so you never miss another post.
---
Remember, we rely solely on your donations to keep the project going.
Become a friend and get our lovely Czech postcard pack.