Does anyone recognize this item? Why, it is an old Czech Remoska.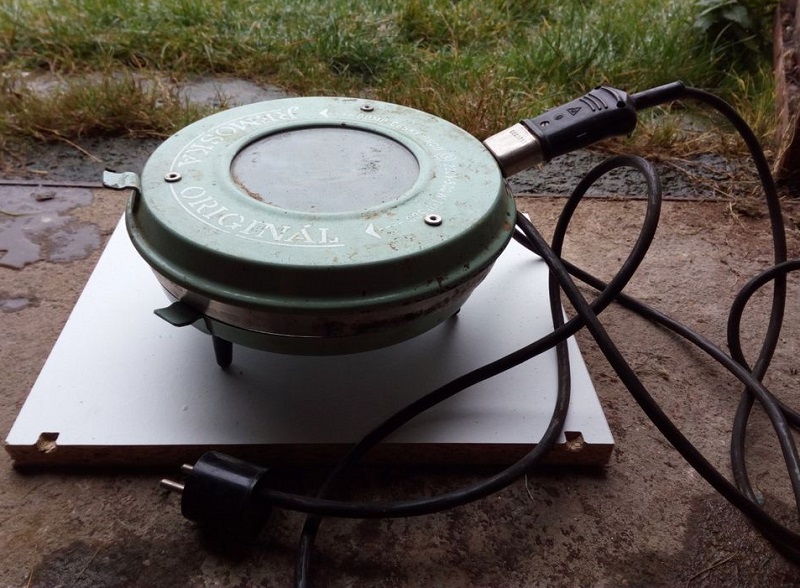 So what is a Remoska you ask?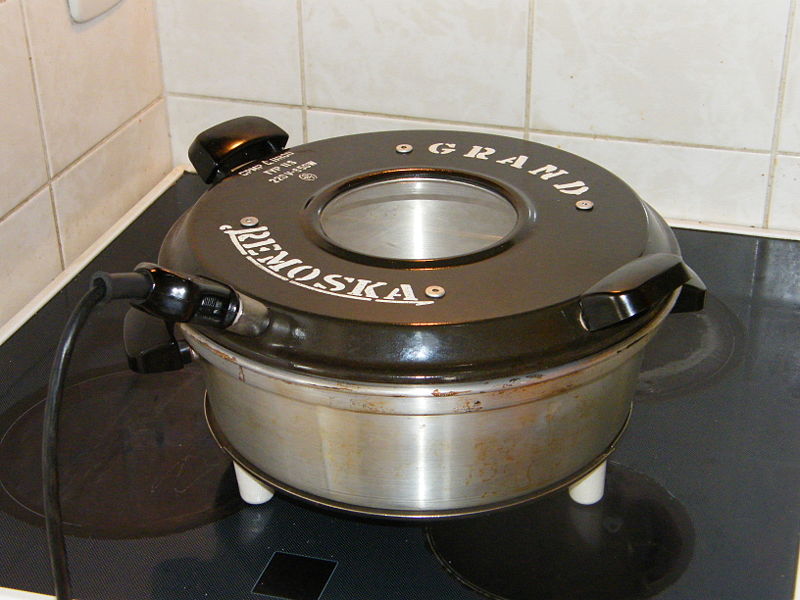 The Remoska is a highly efficient electric mini-oven with a lid that does the cooking.
The ones above are old Czech models, but that does not mean they are no longer being used. In fact, many Czech women prefer to cook in their Remoska out of habit and convenience.
Apart from the lid, new models consist of a Teflon® lined pan and a stand and has a heating element in the lid.
The Remoska has a simple on/off switch, no graded heat control and yet it cooks just like – if not better than – an oven.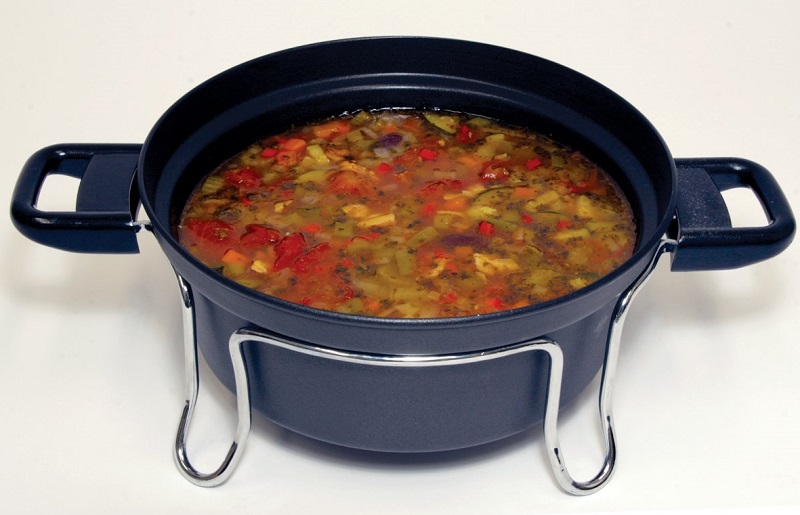 The best part is that it is amazingly economical with your electricity and you can cook virtually anything you would in a traditional oven in a Remoska.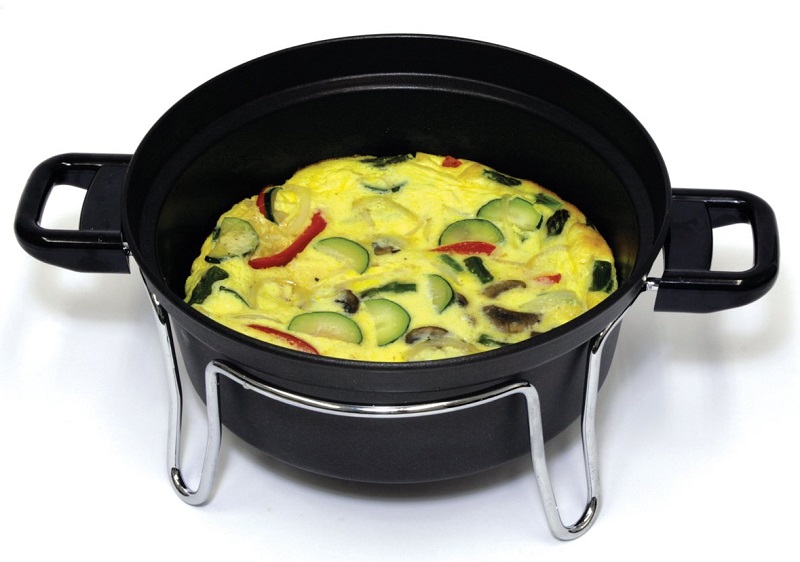 Think of it this way, it's to Czechs what a crock pot is to Americans.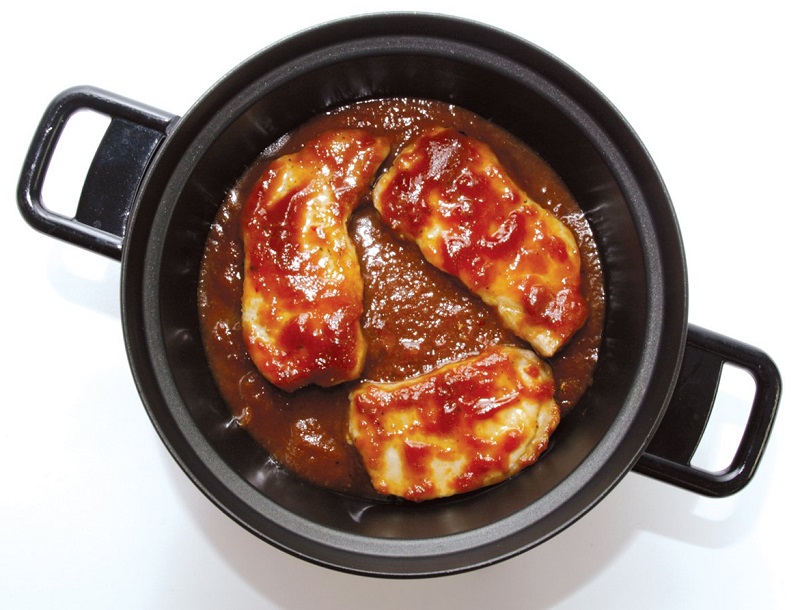 A wonderful one pot cooker that turns out delicious Czech meals time and time again.
The Remoska works just like an oven, except that you cook from cold.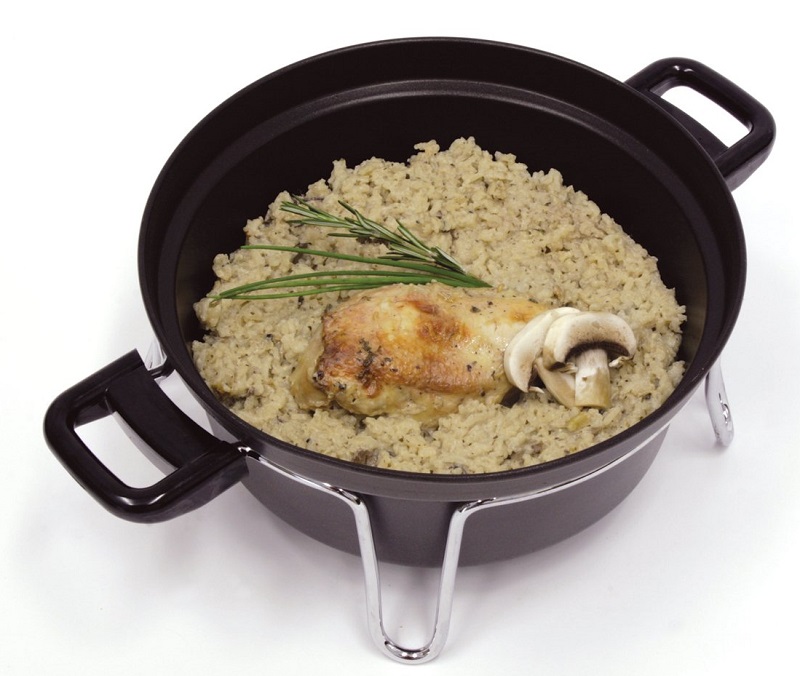 And yes, it is possible to prepare a whole meal for the family in the Remoska.
You can cook ready meals in foil containers; pre-prepared food from frozen; you can defrost and re-heat food.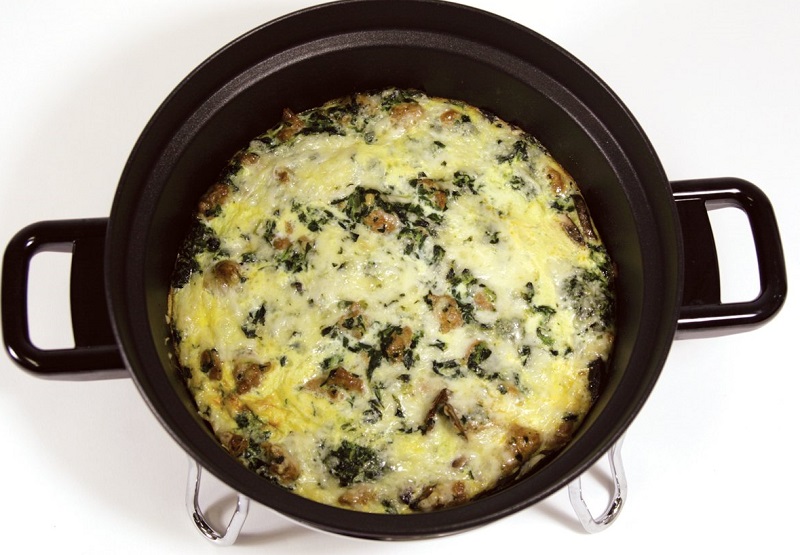 You may place your food directly in the pan or in ovenproof dishes to fit in the Remoska.
Wrap portions of food in very lightly greased foil, ideal if you are on a fat free diet – fish particularly remains moist and full of flavor.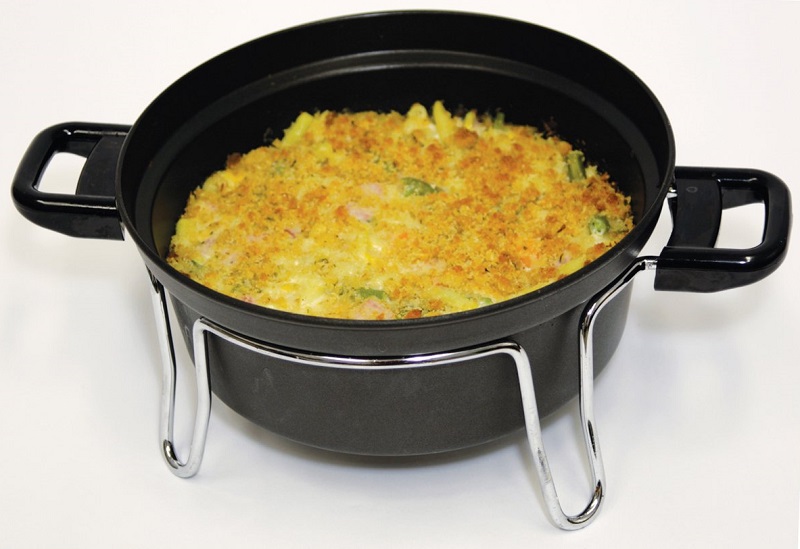 You can even bake in a Remoska – puff pastry rises like a dream, and sponge cakes stay moist.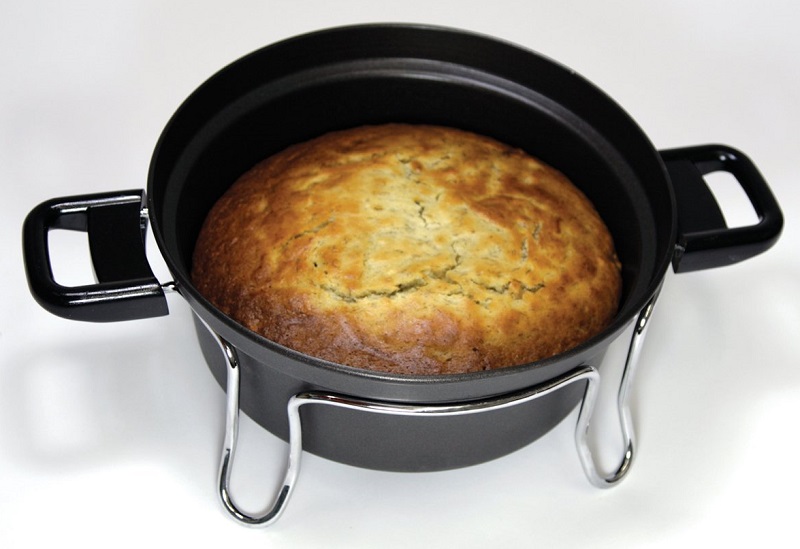 And note this – the Remoska probably cooks the best roast chicken you have ever tasted.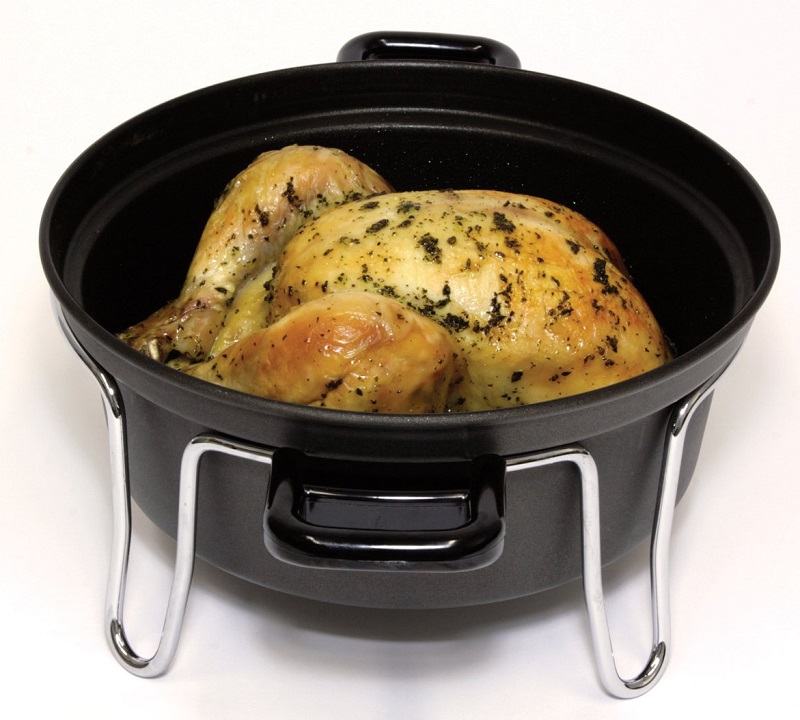 Going gourmet? The Remoska may be used as a 'Bain Marie', and you can even take it to go and use the Remoska on campsites provided they have electrical hookup.
My father has cooked in his for years. He makes Goulash, Stuffed Peppers, Chicken Paprikash and Sauerkraut Soup in his all of the time.
So where can you get one of these in the United States? Well, Amazon sells this one: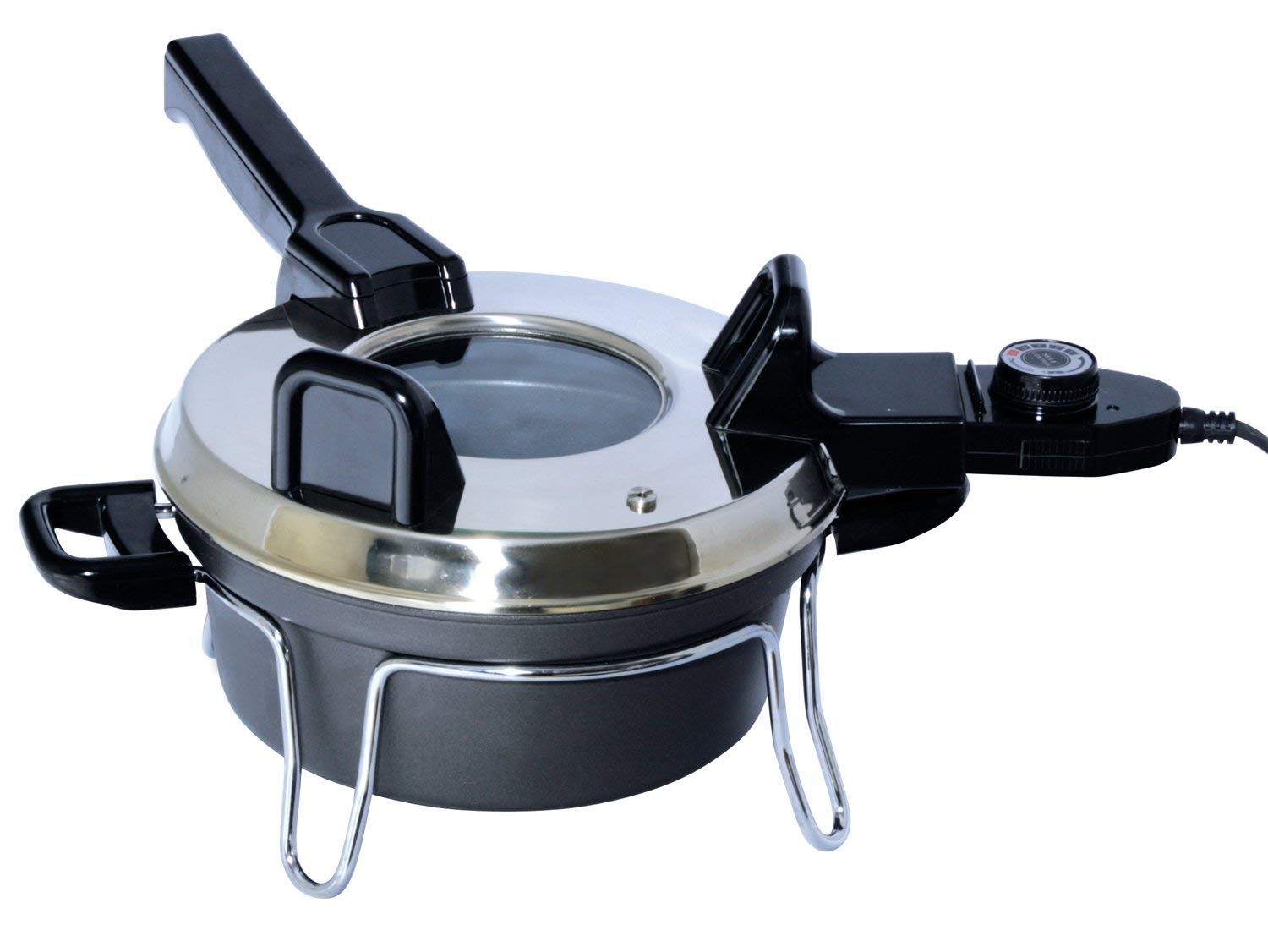 Click Here to learn more.
There is also another (less expensive) version that you can see here.
A simple family recipe follows…
Potato & Polish Kielbasa Goulash
Ingredients
6 large potatoes, peeled and diced (we use Russet)
1 package kielbasa, cut into slices (we use Hillshire Farms)
1 large onion, finely chopped
4 cloves garlic, crushed
6 Tbsp. sweet paprika (or Hungarian paprika)
1 tsp. dried marjoram
salt and pepper to taste
2 tsp caraway seed (optional)
1 Tbsp. oil for cooking (we use lard or duck fat)
1 Tbsp. flour and 1 Tbsp. heavy cream (we've also used sour cream)
Directions
Turn on and heat your Remoska with a small amount of oil or lard in the pan. When it melts, stir in the onion and cook until pale and slightly golden. Add the garlic, paprika and the caraway seeds (if using). Stir well, add the kielbasa, potatoes, 3 cups water and cover. Cook until the potatoes are almost cooked (fork tender).
Mix the cream with the flour and stir in to thicken. Then add salt, pepper and marjoram to taste.
A very quick and simple recipe which makes a delicious Czech tasting meal.
And there are even English language cookbooks available as well!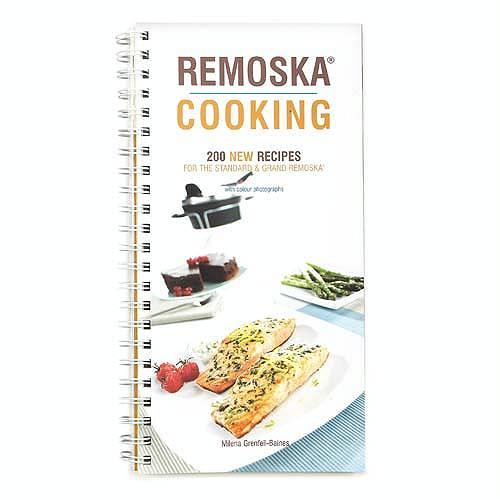 Click here to learn more.
And this one..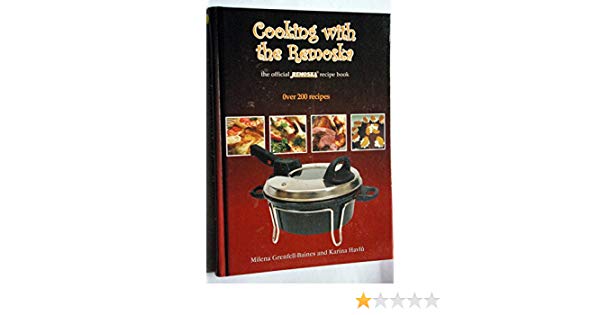 Click here to learn more.
And there it is, a new way to prepare one pot meals, especially Czech ones in a cooker that many are unfamiliar with..
Make sure to get yours on Amazon today.
(This is the link for the less expensive one.)
If you have not already subscribed to get TresBohemes.com delivered to your inbox, please use the form below now so you never miss another post.
---
Remember, we rely solely on your donations to keep the project going.
Become a friend and support us today.