Bábovka is one of the most classic Czech deserts. It is light, airy, mild in flavor, and has been a part of Czech pastry tradition since the early 17th century. This traditional Czech cake, which is often marbled, is typically baked in a circular Bundt mold. It is then dusted with a light breath of powdered sugar and served with either coffee or tea.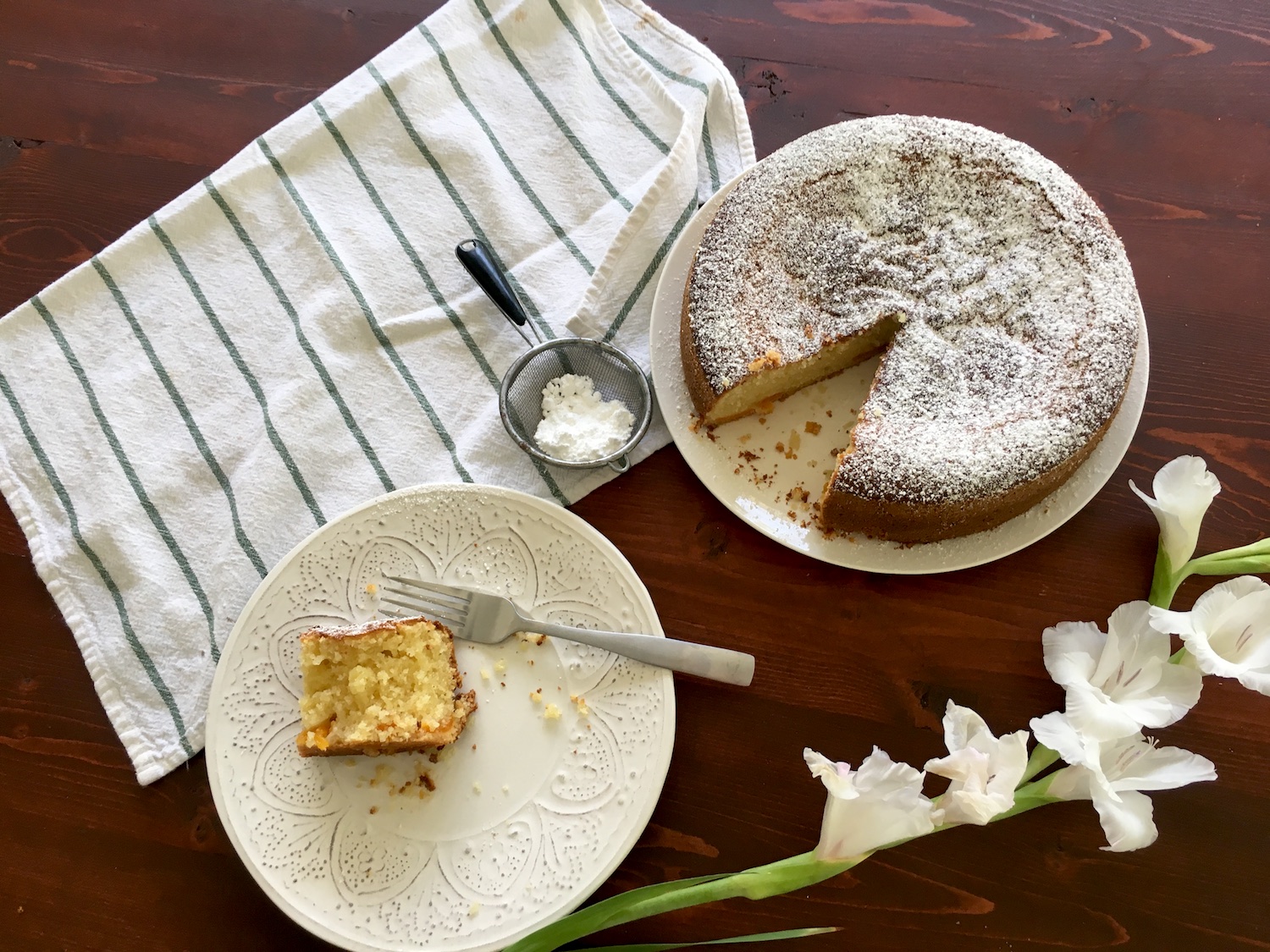 This bábovka recipe, however, is a little less traditional. In this recipe I made quite a few changes, not only to the shape of the bábovka (I forwent the traditional Bundt pan and baked it in a springform pan instead), but also to the recipe (I added a few extra ingredients).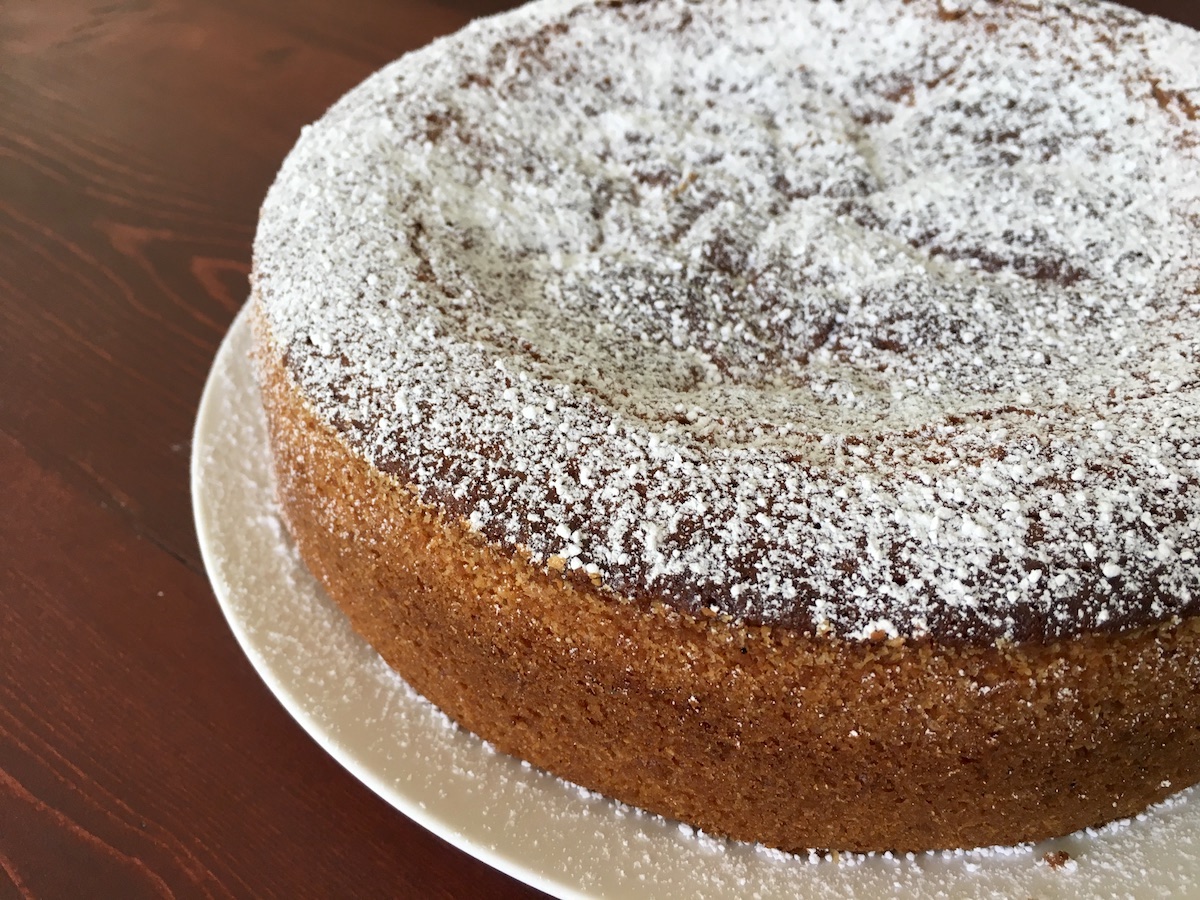 I included ricotta cheese in this recipe (the ricotta gives it a taste and texture similar to the classic tvarohová bábovka), I omitted the traditional marbling, and I also added apricots for some extra freshness and sweetness.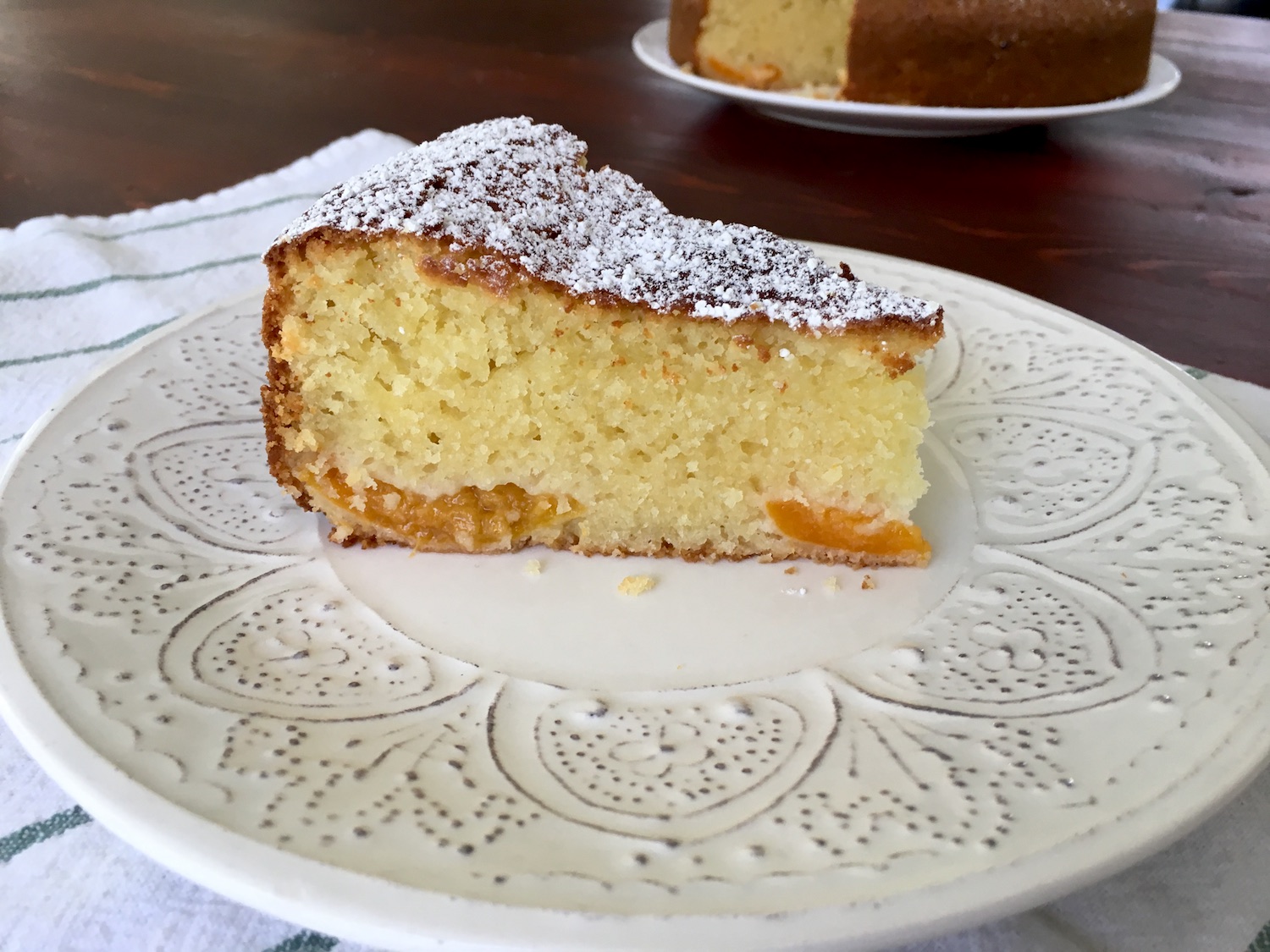 We have shared some of our favorite recipes for bábovka on Tres Bohemes before, but this one puts a fresh new spin on an old favorite.
If you would prefer the classic marbled bábovka, be sure to czech out our recipes for Czech Marbled Bábovka and Tvarohová Bábovka. But I do hope you will give this one a try too!
Although it is not traditional, this bábovka does deliver that distinctly Czech taste and it is tasty nonetheless.
Let's get started!
Ingredients:
1 stick of unsalted butter (softened)
1 stick of salted butter (softened)
1 1/2 cups of sugar
1 tablespoon of vanilla extract
4 eggs
1 cup of whole milk ricotta cheese
2 cups of flour
3 teaspoons of baking powder
1 can of Apricot Halves in Extra Light Syrup, drained (you can use fresh apricots if they are in season)
Directions:
Preheat the oven to 350.
Prepare your cake pan by lightly greasing it with butter and then dusting it with plain breadcrumbs.
To make the batter, place the softened butter (salted and unsalted) in a large bowl with the sugar and the vanilla extract. Beat the ingredients together with a mixer.
Once the mixture is fluffy, add the eggs. Continue to beat for about 2-3 minutes or until well combined and light.
Add the ricotta cheese to the mixture and beat again.
Once the ingredients are incorporated, add the flour and baking powder and mix together with a spatula.
Continue mixing with the spatula until all of the flour is incorporated and the batter is smooth.
Then pour the batter into the prepared pan, smooth the top with the spatula, and place the drained apricot halves on top.
Place the cake in the oven and bake for 1 hour.
The cake is finished when the top is a light brown and a toothpick inserted into the center comes out clean.
Allow the cake to cool fully before dusting with powdered sugar and serving.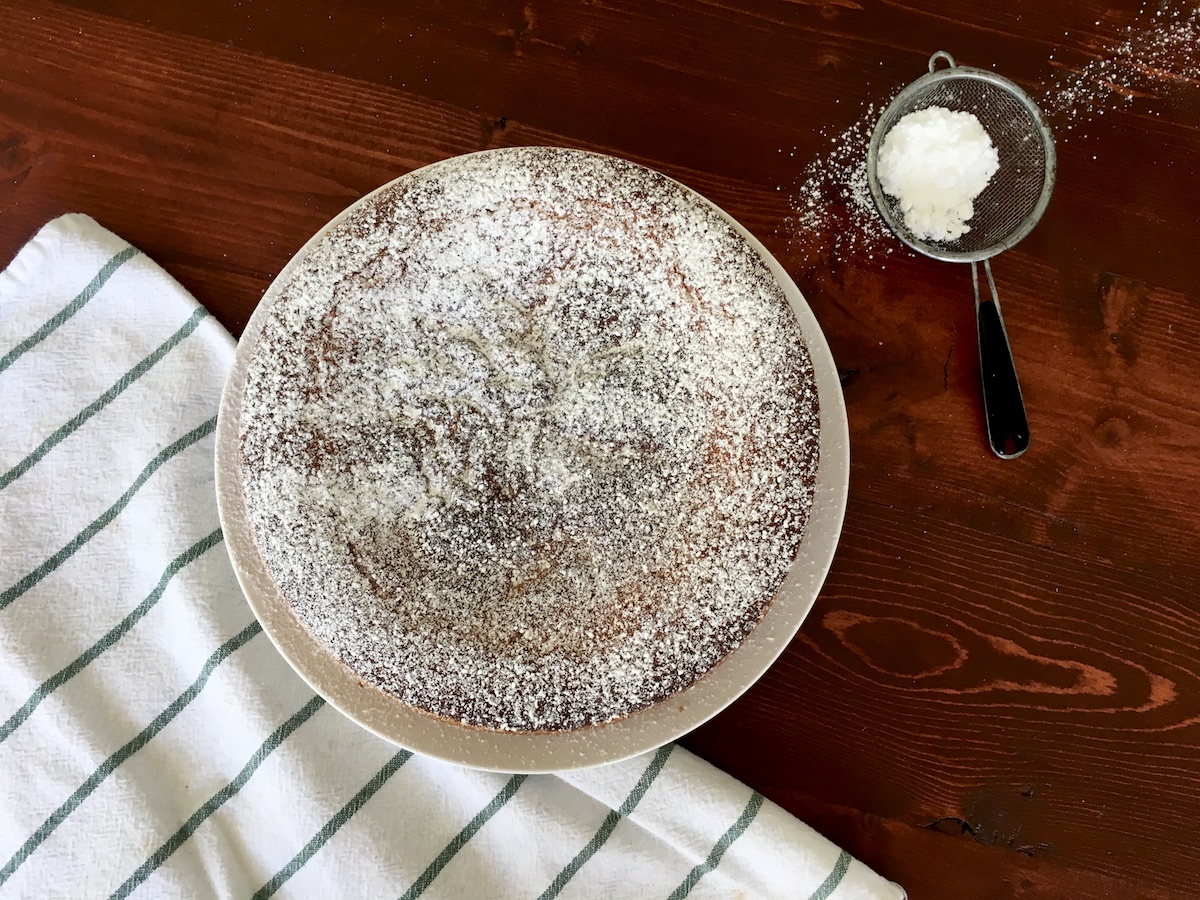 Enjoy a slice with a cup of coffee or your favorite tea!
Dobrou chuť!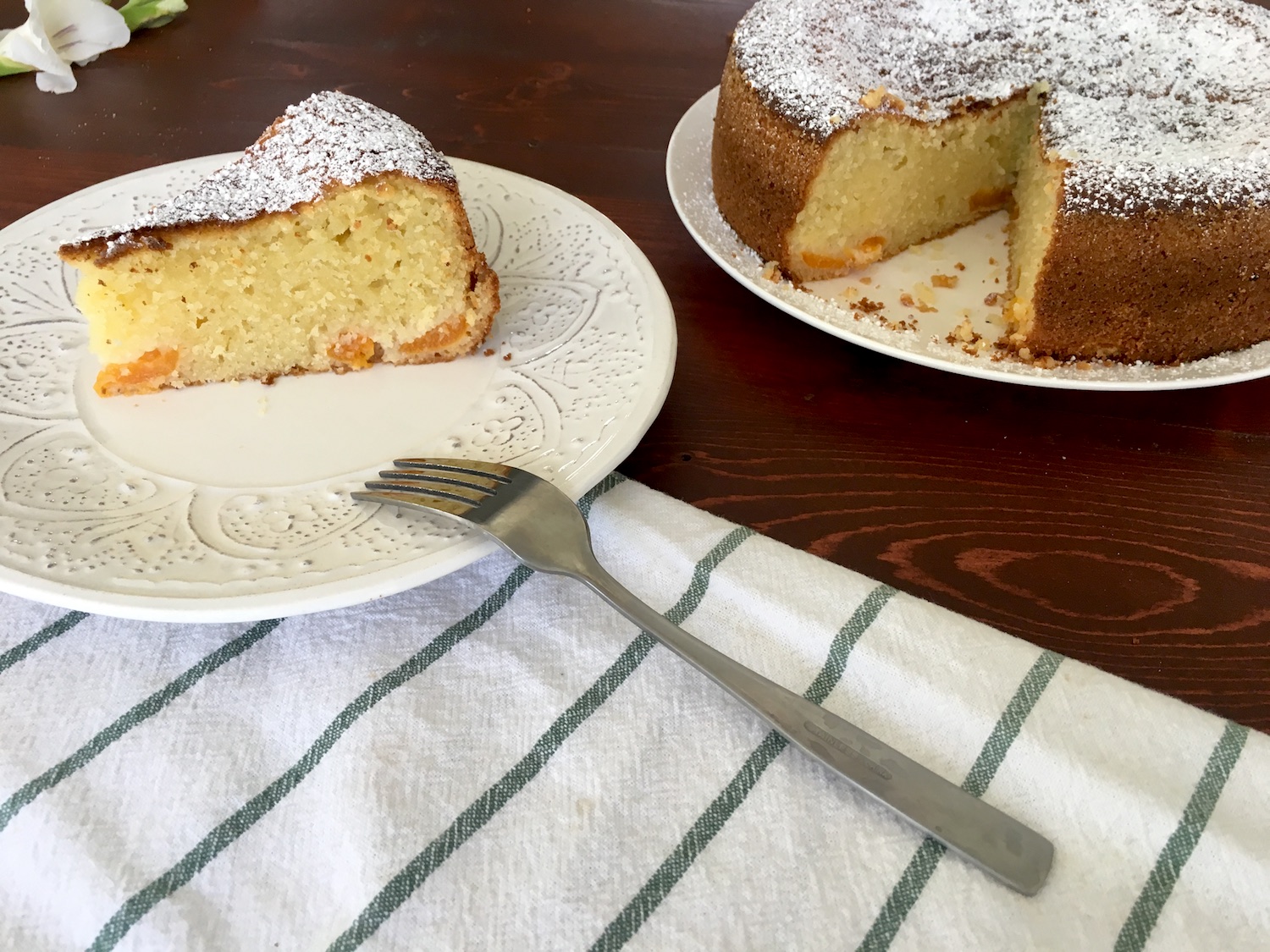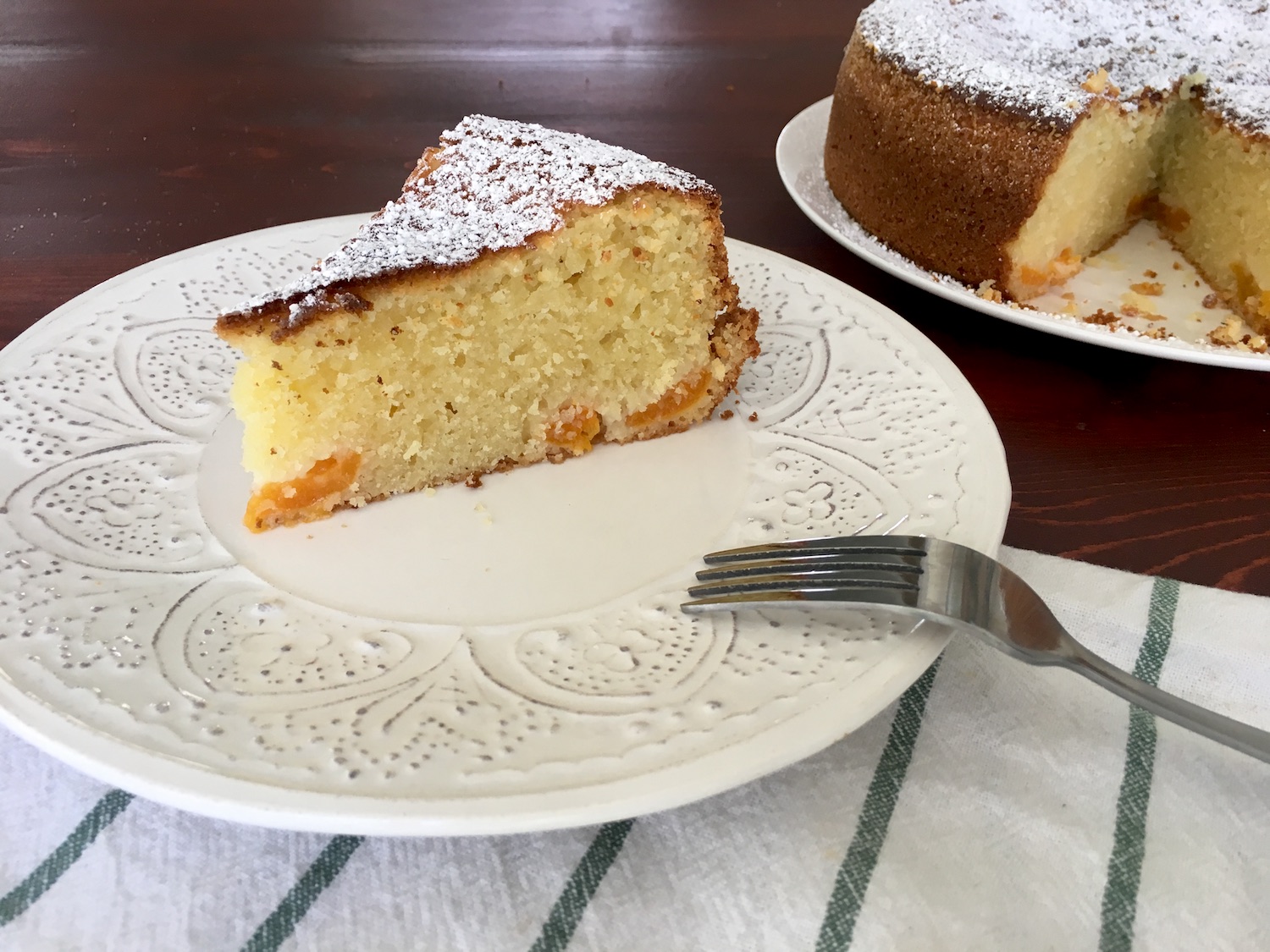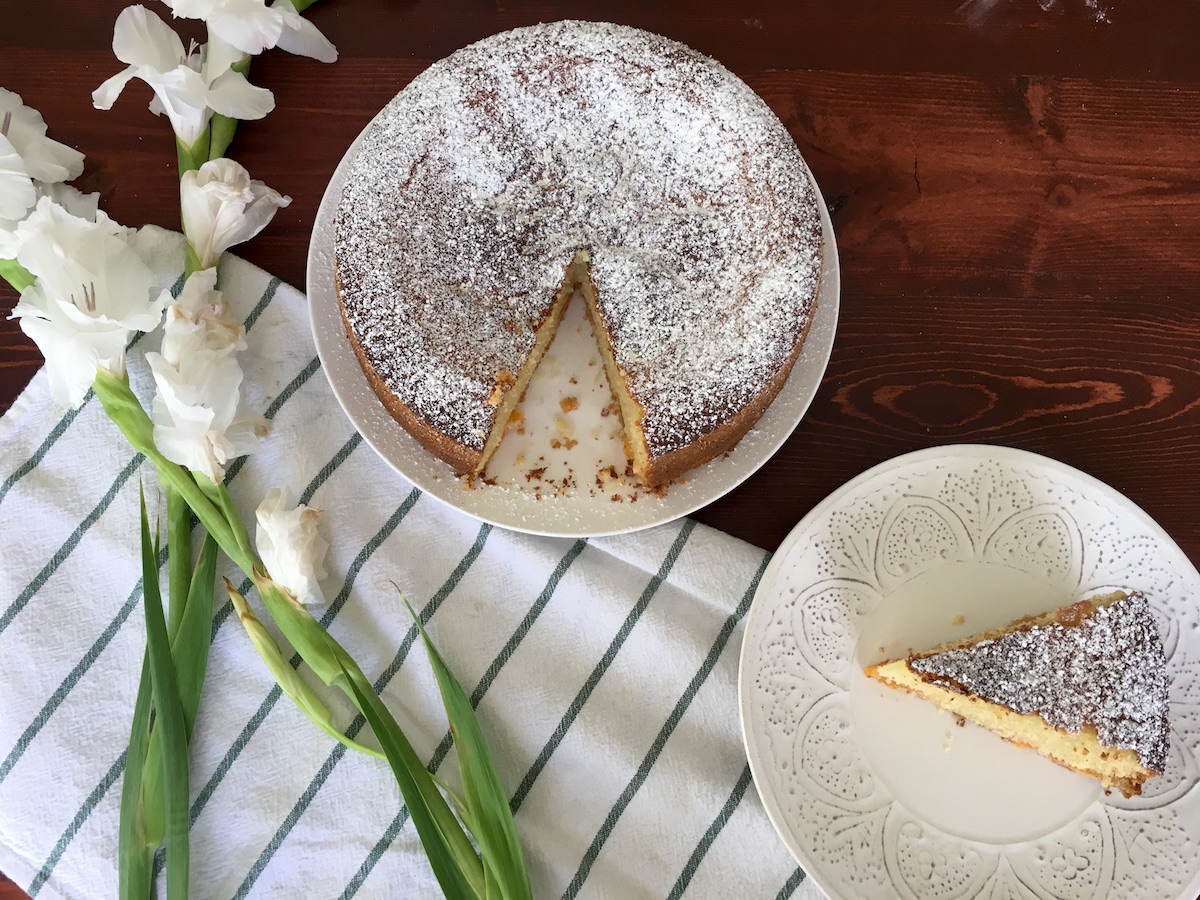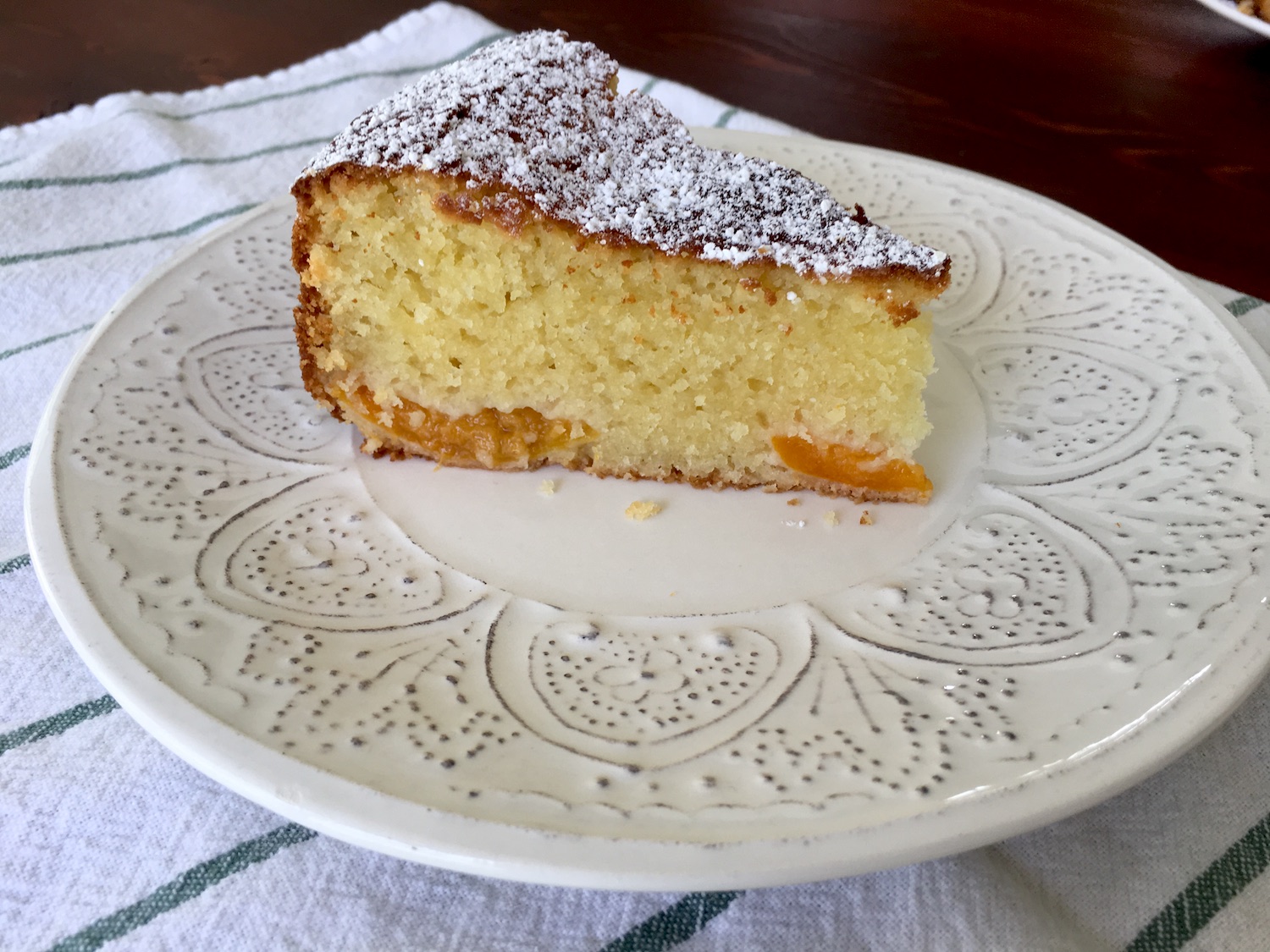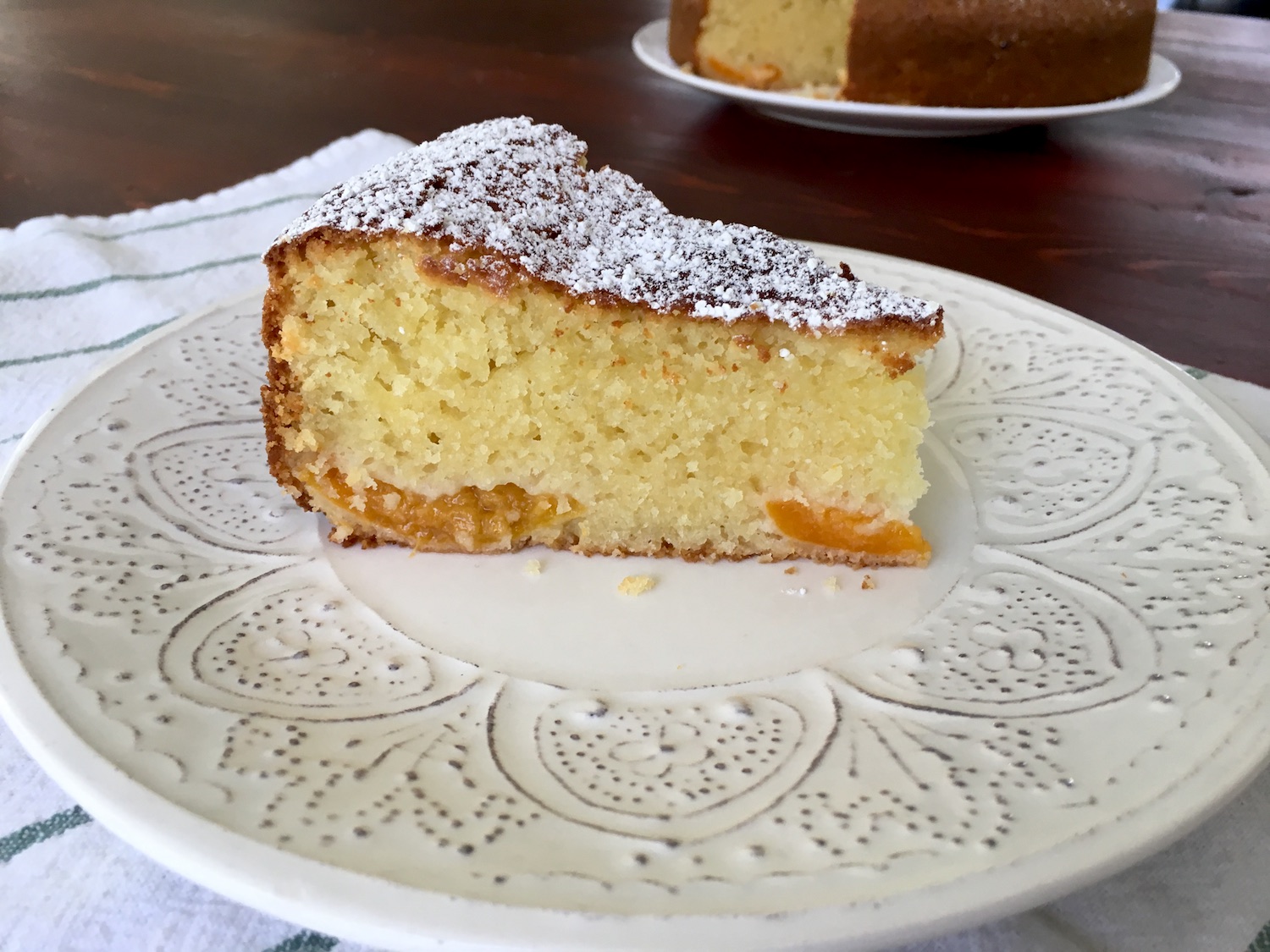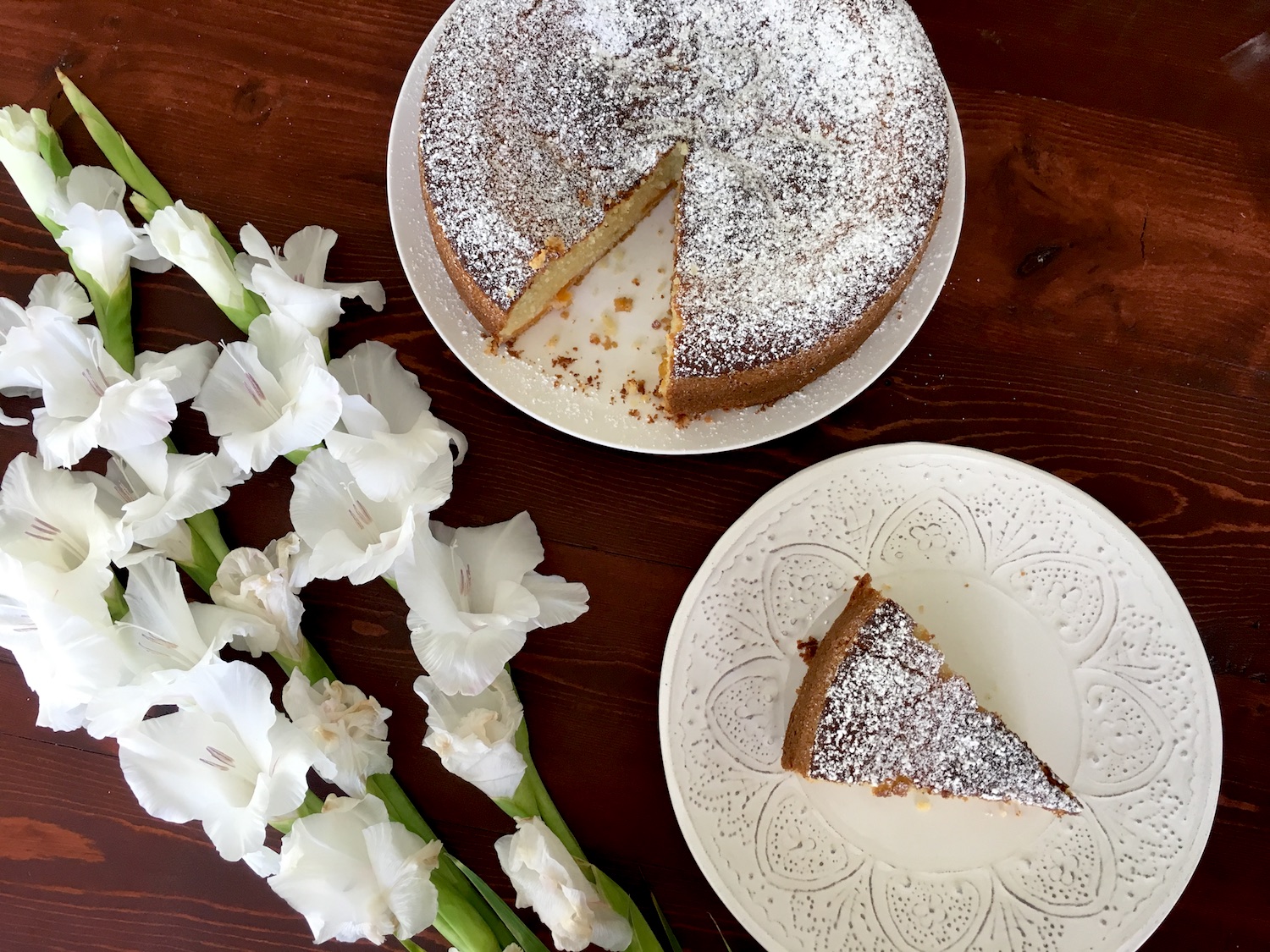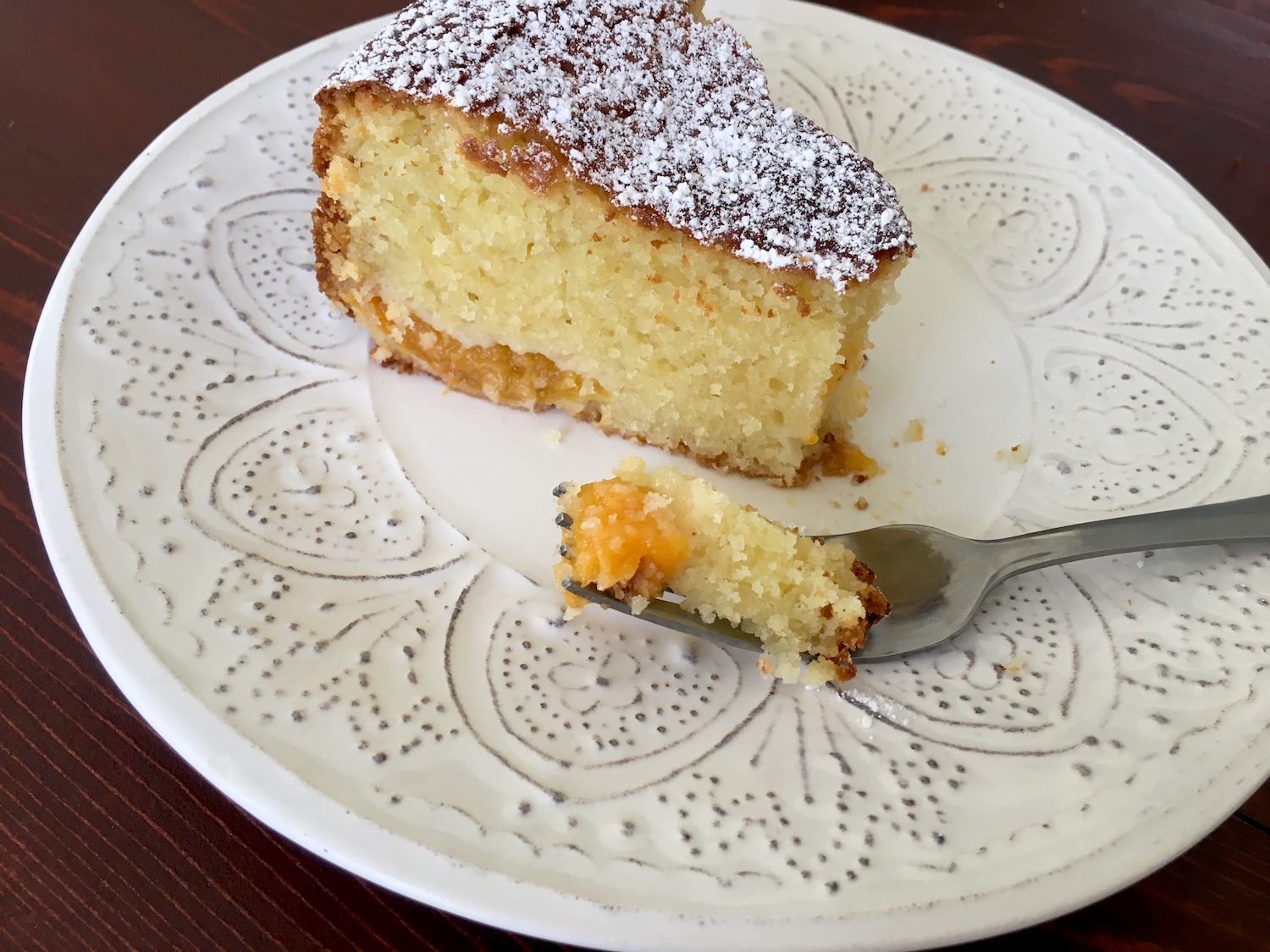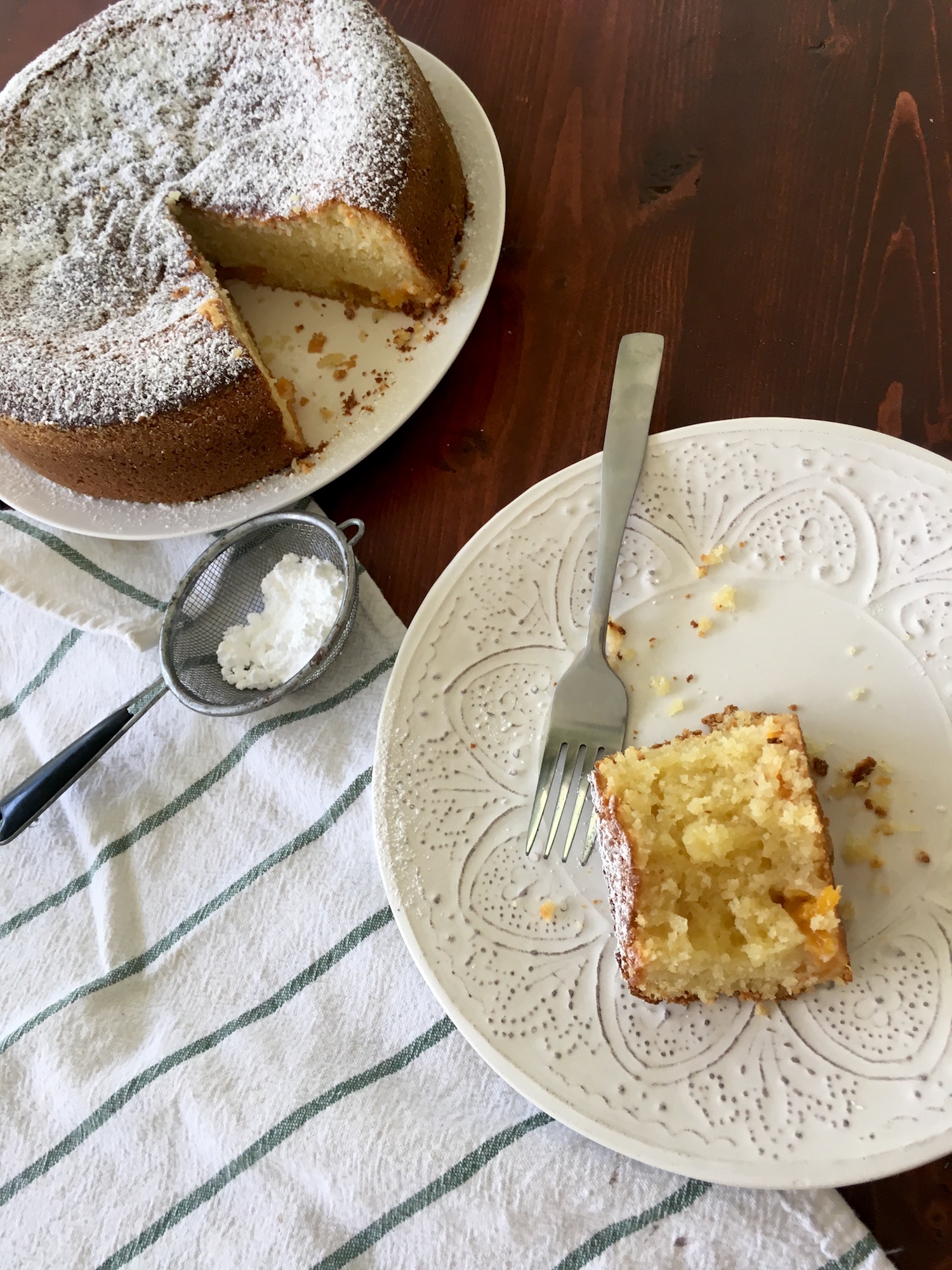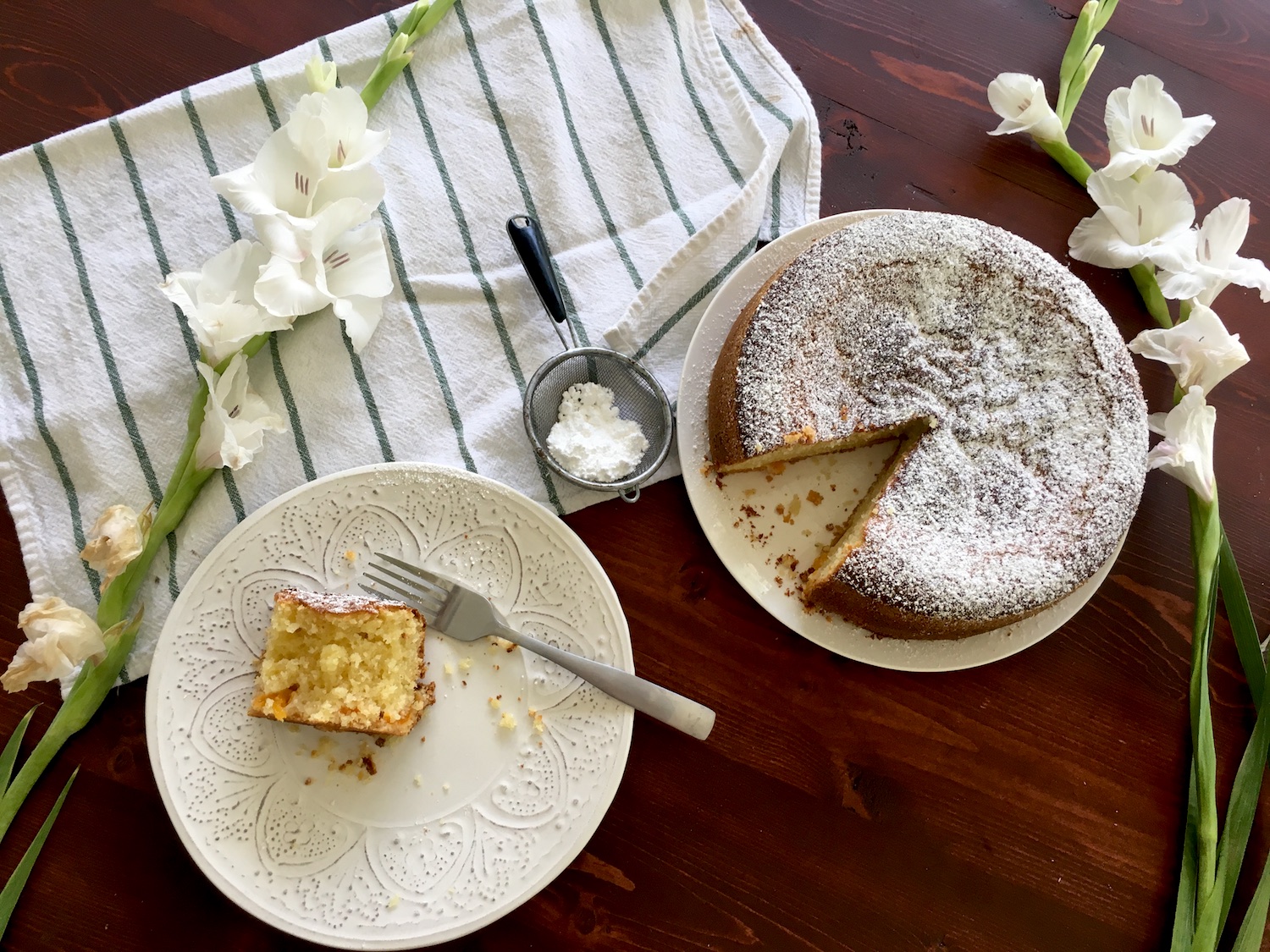 If you have not already subscribed to get TresBohemes.com delivered to your inbox, please use the form below now so you never miss another post.
---
Remember, we rely solely on your donations to keep the project going.
Become a friend and get our lovely Czech postcard pack.