Josef Paleček has won awards in Austria, Germany, France, and received honorary mention multiple times in the competitions for The Most Beautiful Book of the Year. His illustrations have caught the eyes and touched the hearts of people all over the world and one does not have to look far to see why. His illustrations are both expressive and poetic, evoking the wonder and purity of childhood.
Although he has travelled all over Europe, giving various exhibitions and working with various publishers and authors, Paleček's story began in a relatively small Czech city situated on the Jihlava River.
Josef Paleček was born in the city of Jihlava, the capital of the Vysočina Region in the Czech Republic, on February 25, 1932. Most of his childhood, however, was spent in the town of Meziměstí, which is located in the Czech Republic near the Polish border. Josef's father worked as a customs official there.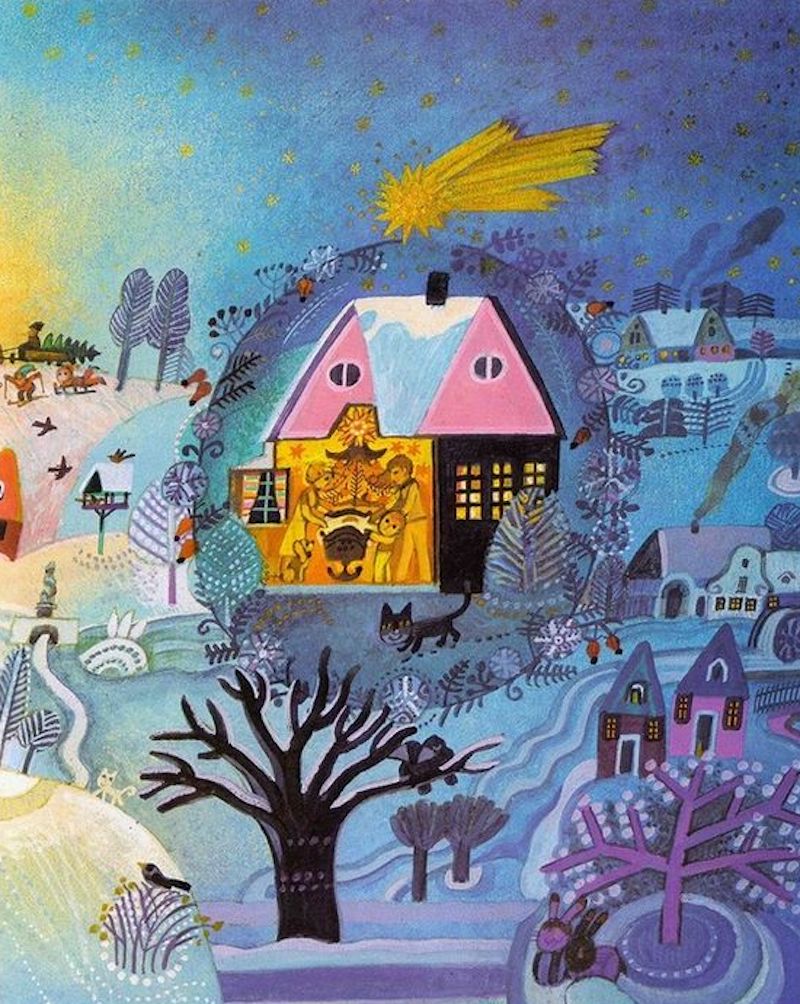 In 1939, due to the separation of the Sudetenlands, the Paleček family was scattered from Meziměstí to Nové Město nad Metují, where they stayed during the war. After the war, Josef and his parents moved back to Meziměstí, the town where he grew up.
Josef would later move to Prague in order to study drawing at the famous Charles university.
His professors at Charles University included Cyril Bouda, Martin Salcman and Karel Lidický.
Once he completed his studies at Charles University, Josef taught for a short time before beginning work as a freelance artist.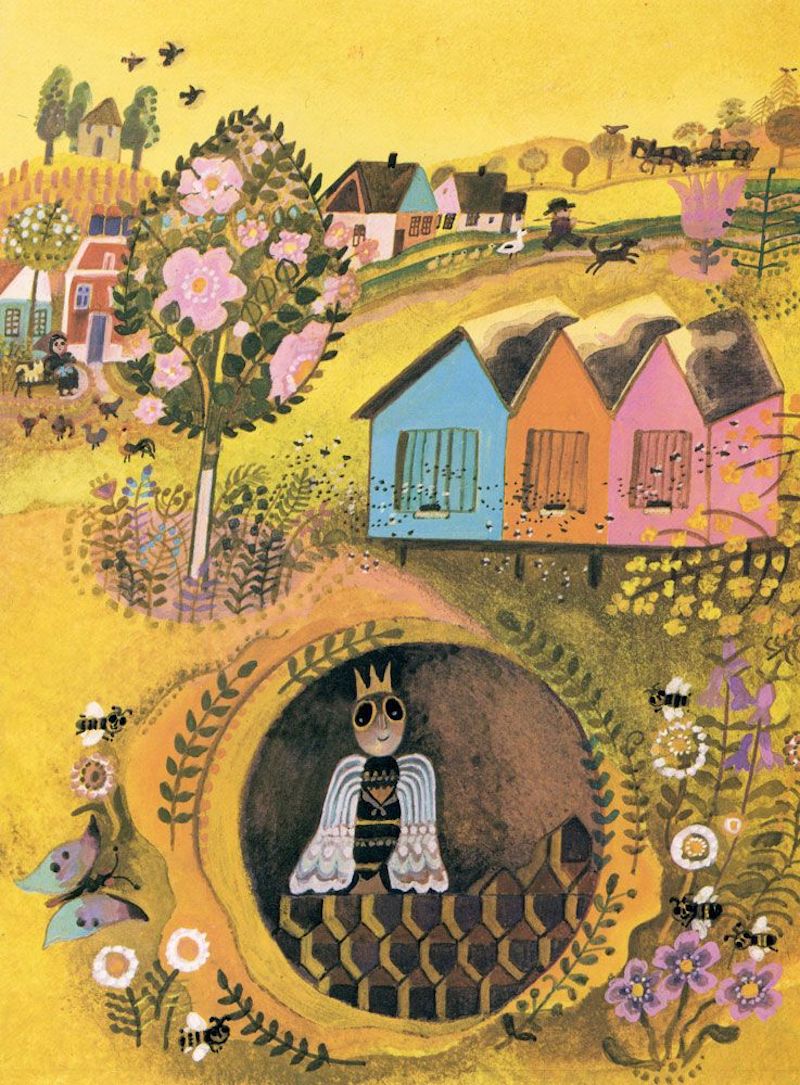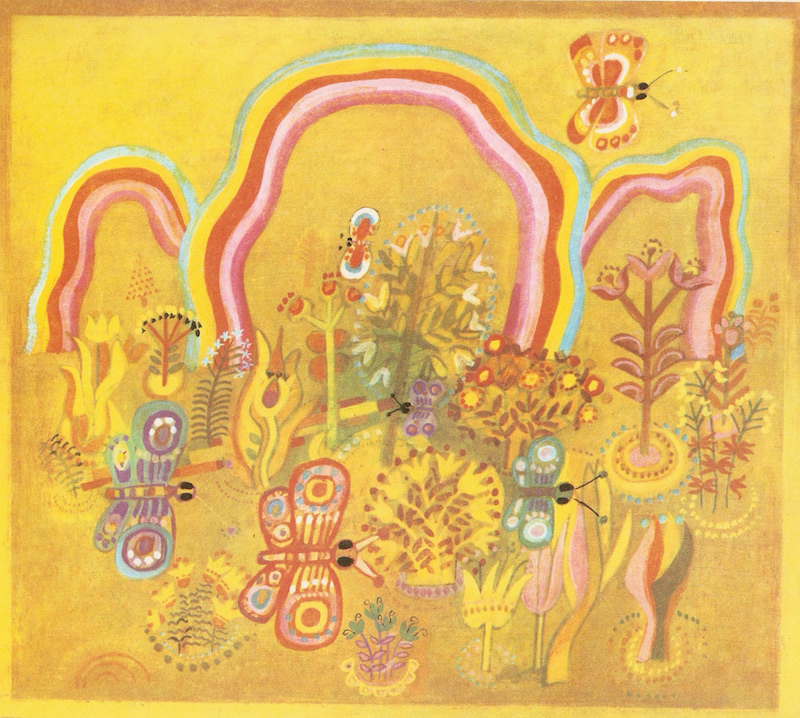 Throughout the 1960s he gave multiple exhibitions of his work, but one exhibition in particular altered the course of his artistic career. The Viennese exhibition which took place in 1966 was especially significant for Josef because it opened the door for him into the world of illustrating. He was offered work as an illustrated by two Austrian publishers who found his work intriguing.
He has come a long way since then, illustrating books such as The Little Mermaid by Hans Christian Anderson, Darek written by his wife, Libuse Paleček, and a retelling of a traditional Persian folk tale entitled The Magic Grove, also by Libuse Paleček.
In a 1972 interview in Prague, Paleček spoke about the type of literature he likes to illustrate:
"I like best illustrating good poetry and good books for little children. I like namely illustrating texts having their own symbolic character. They provoke me to an interpretation in another sphere – in the sphere of fine arts." – Josef Paleček
Paleček's books for children have been published worldwide by 70 publishers in over 25 countries. It is clear that his illustrations speak to people all over the world. In fact, Paleček's works not only span geographical borders but also the borders of age.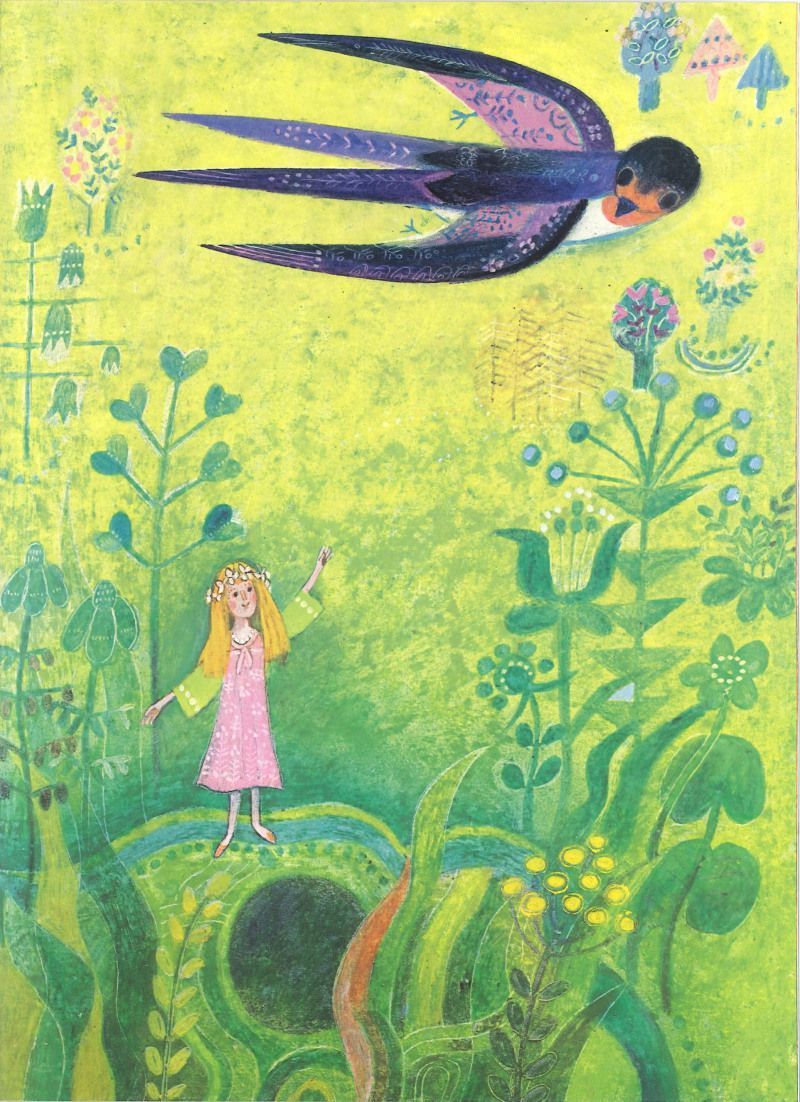 Although most of his illustrations have been for children's books, Paleček's art appeals to adults as well. His illustrations have a certain charm that speaks to older audiences as well as young ones. In his own words:
"For the festive moments spent with children it is insufficient only to clean one's palette. One has to come out of the shell of one's own adulthood – which seems almost beautiful to me." – Josef Paleček
"To come out of the shell of one's own adulthood" – this is precisely what Paleček's illustrations inspire one to do; to see the world as though through the eyes of a child (a world of playfulness, irresponsibility, and fantasy).
As time goes by, Paleček's volume of work has continued to grow in stacks of books, drawings, paintings, graphic designs, and sketches. He has even designed the settings for several animated films and children's television shows. However, he has always remained selective in choosing the texts he illustrates, in a hope to reach both child and adult audiences.
"I would like my work to make both little and large people sensitive and humane – and immune to manipulation. (It is according to this that I choose the texts I illustrate.)" – Josef Paleček
It is clear that Paleček is driven by a desire to inspire and touch people through his art. To teach them the value of sensitivity and joy, and to remind them of the unprejudiced purity of childhood.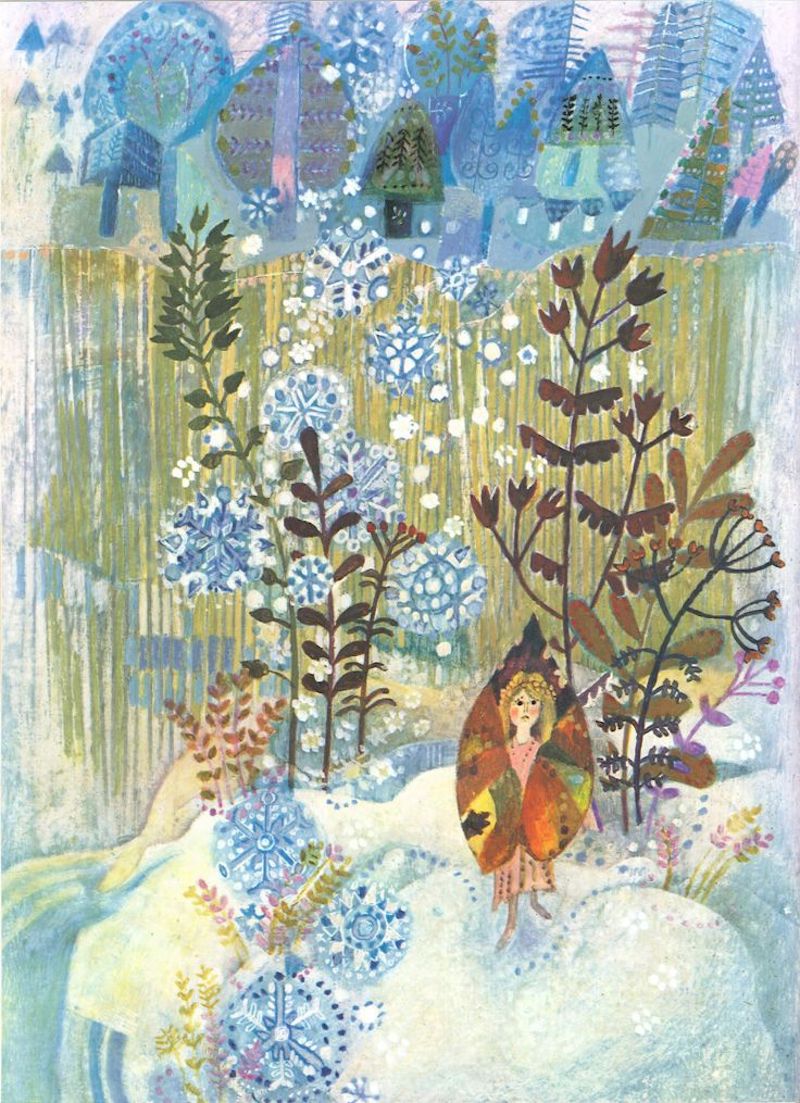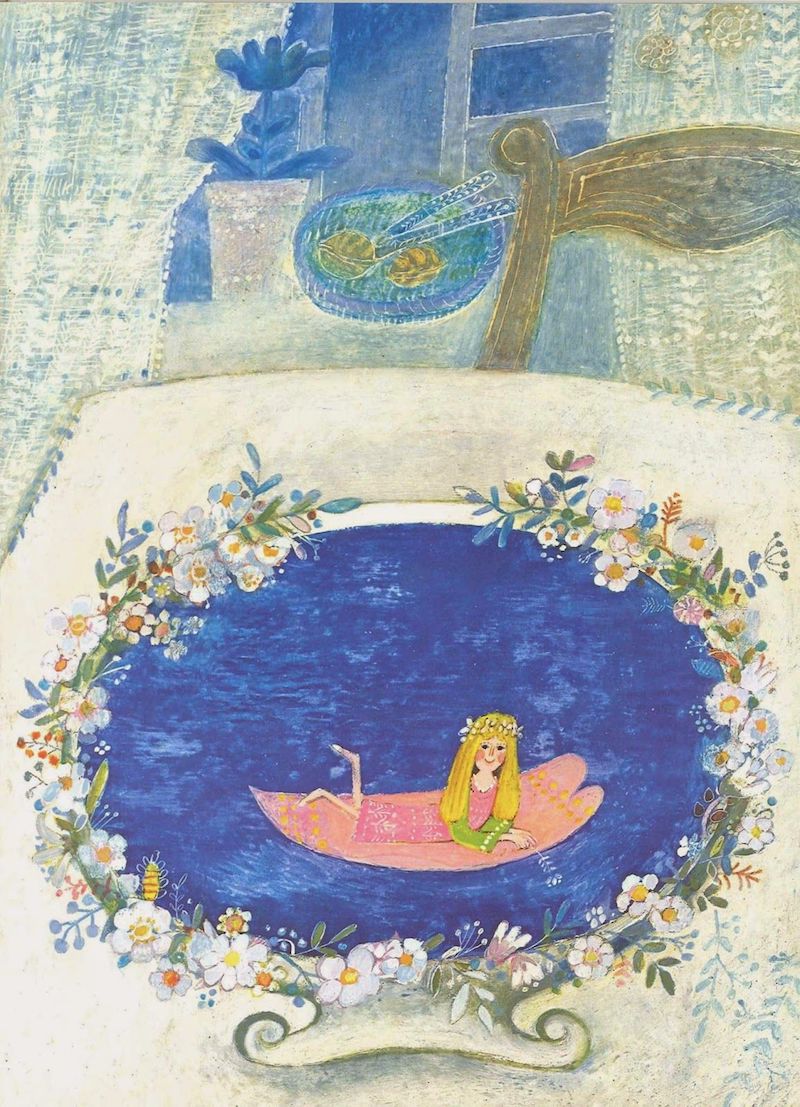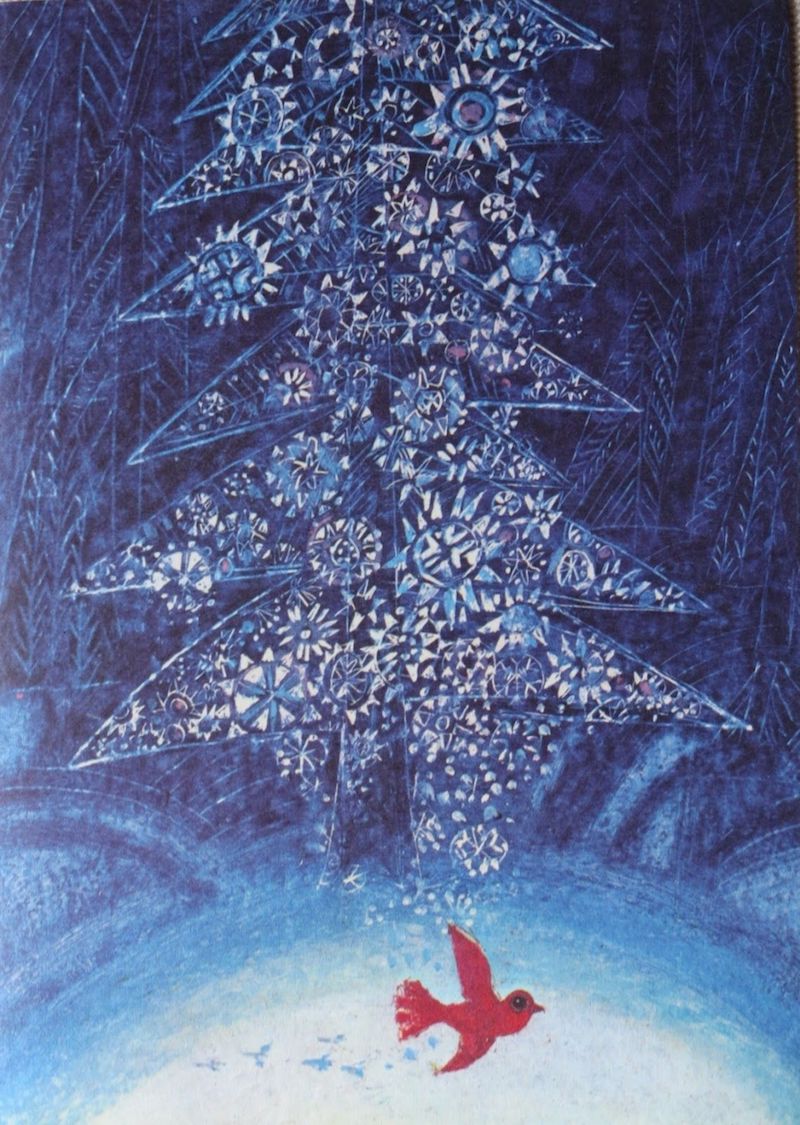 Like so many other artists, the country he is from has also played a large role in developing who he is as an artist. He has lived through World War II, the communist occupation of Czechoslovakia, the Prague Spring, and the Velvet Revolution. And these events have all had a significant effect on Paleček's life and work. In an interview, he spoke about how living in a post-Communist country has affected his work and driven him to speak to people through his art:
"I live in a post-Communist country – in a country after forty years of totalitarianism.
From that time, I know well what suppression, humiliation and helplessness are – what human anxiety and fear is. However I also came to know what human solidarity and willingness means – without it, things would have been impossible then. We lived by our longing for freedom and justice.

Now we live – fifteen years after the revolution – in a perverted time, in a deformed and spoilt time – post-Communist reality. Into it (as before) there comes (as always) a small child – transparent, pure, and as yet untouched by prejudices. Through my pictures – in my own way – I want to talk with this child. Today – just as I did yesterday. Because I know from my experiences what can fill people with strength and pleasure, soothe their souls, what can help straighten them out and keep their heads above water…" – Josef Paleček
Paleček's simple yet hopeful illustrations do just that; they provide strength and hope for the viewer, and even happiness.
When asked what he strives to achieve in his illustrations, Paleček answered:
"I long for a certain order and for harmony. And for joy."
We hope this post has taught you something about the interesting life of Josef Paleček, and that, like his wonderful illustrations, it too has brought you joy.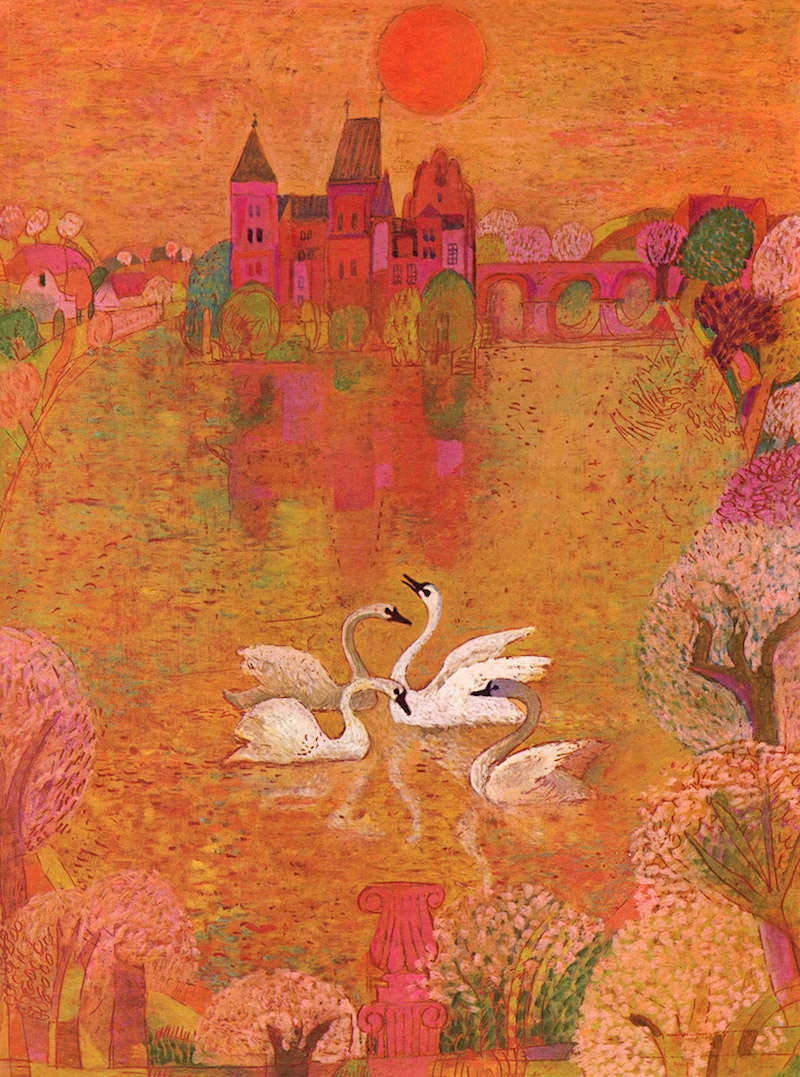 Fortunately, many of his beautiful books show up on Amazon quite regularly.
Click here to check what's on Amazon that he illustrated today.
* * * * *
Thank you in advance for your support…
You could spend hours, days, weeks, and months finding some of this information. On this website, we curate the best of what we find for you and place it easily and conveniently into one place. Please take a moment today to recognize our efforts and make a donation towards the operational costs of this site – your support keeps the site alive and keeps us searching for the best of our heritage to bring to you.


Remember, we rely solely on your donations to keep the project going.
We appreciate you more than you know!
If you have not already subscribed to get TresBohemes.com delivered to your inbox, please use the form below now so you never miss another post.