On August 21, 1968, dozens of tanks rolled through the streets and aimed at the crowds of students and protesters. Shooting was heard, screams and cries. People were in shock. They could not believe that the invaders were Russians – the same Russians who had liberated them in 1945 at the close of World War II.
47 years ago today, Soviet troops and their Warsaw Pact allies invaded Czechoslovakia to bring an end to that country's brief period of political liberalization, called the Prague Spring.  About 500,000 troops were involved in the invasion and occupation, during which 108 Czechoslovaks died and some 500+ were wounded.
1. Tanks on Wenceslas Square.
2. Wenceslas Square.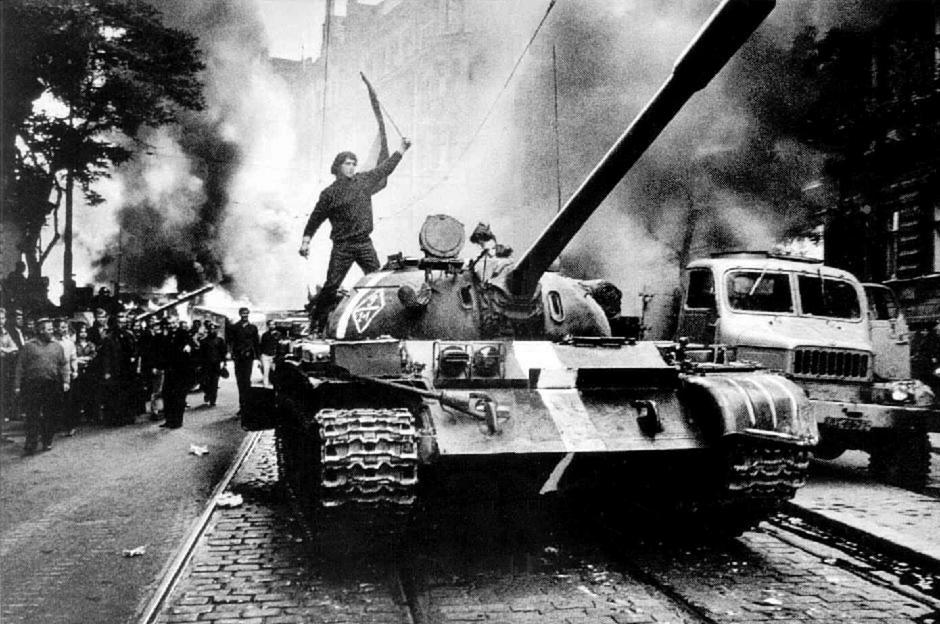 3. Josef Koudelka. We will not give in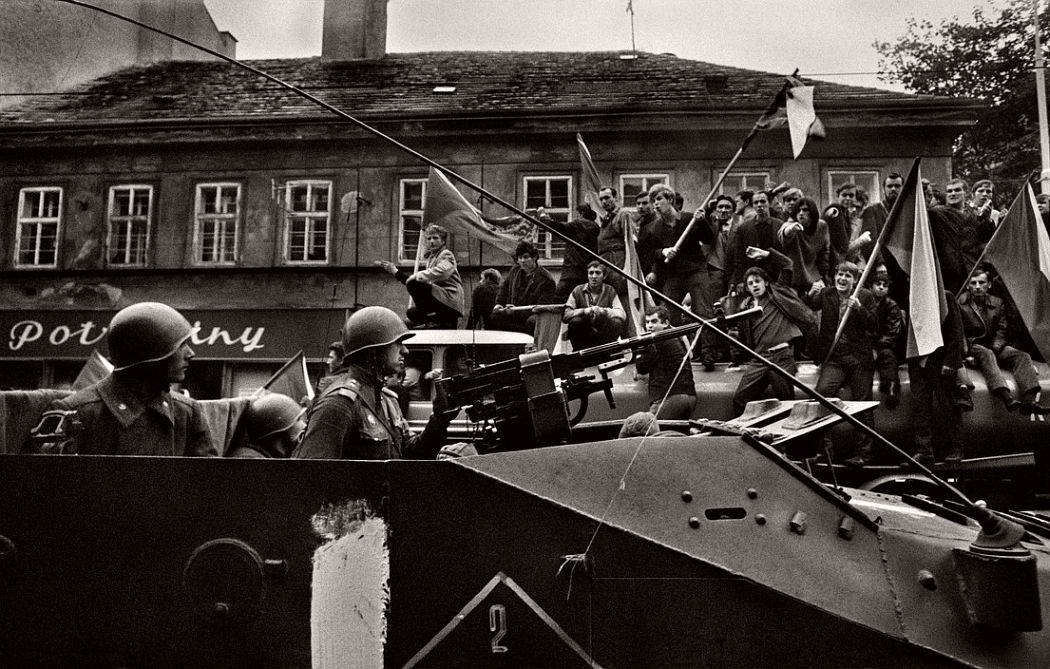 4. Russian Tanks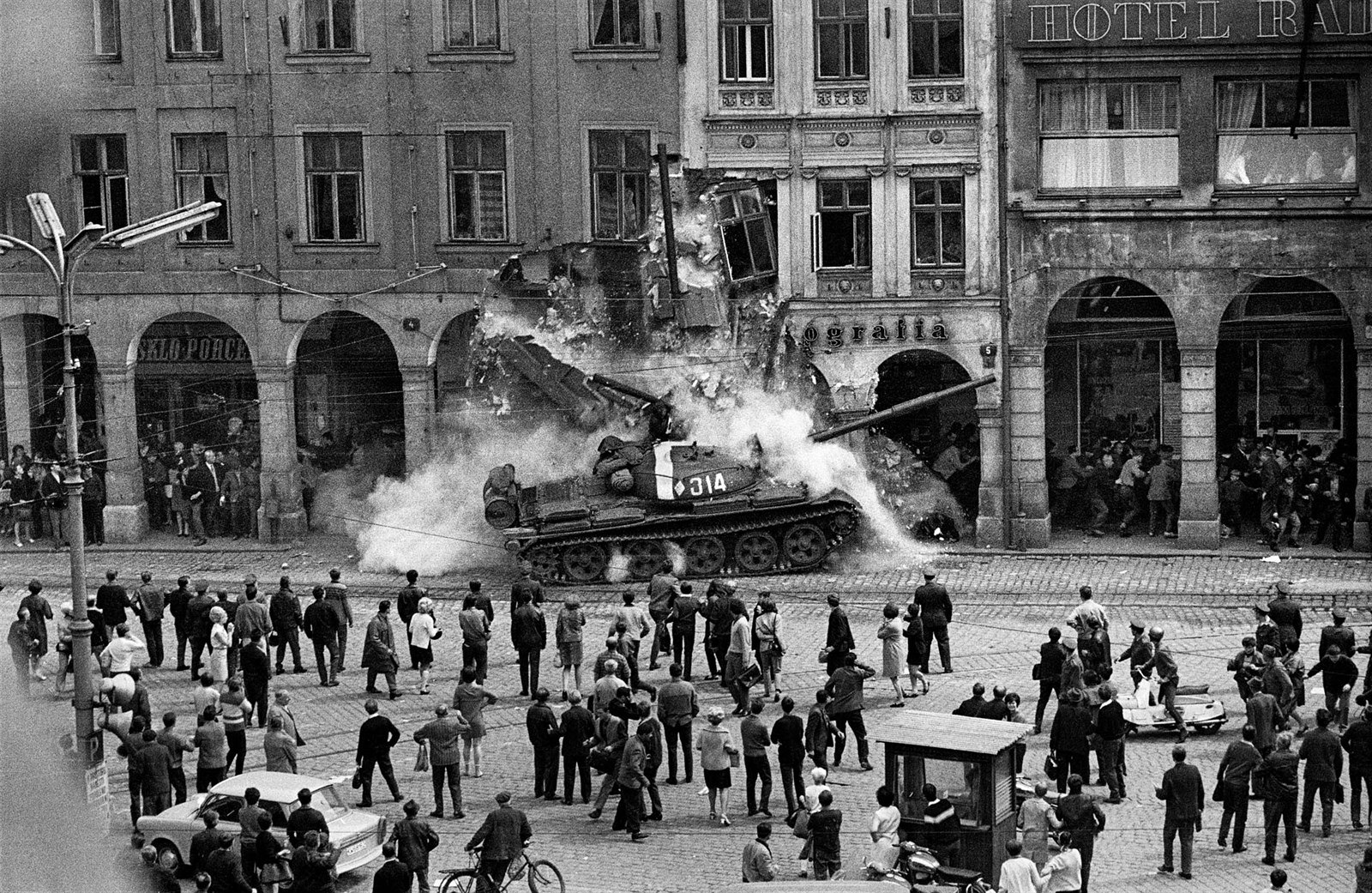 5. Tanks threaten to damage entire city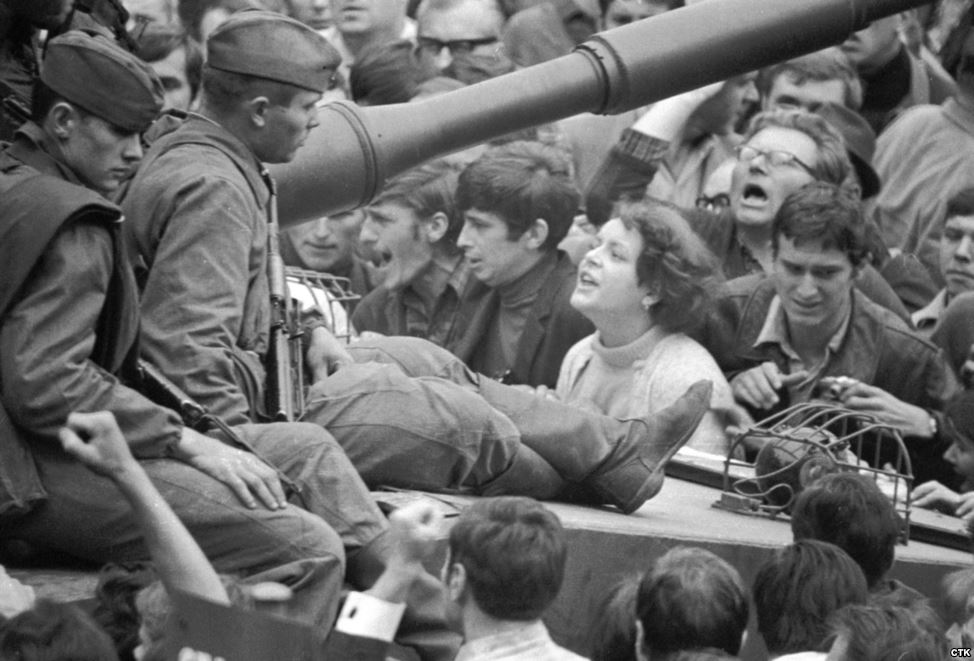 6. Young woman seems to be shaming Russian soldiers.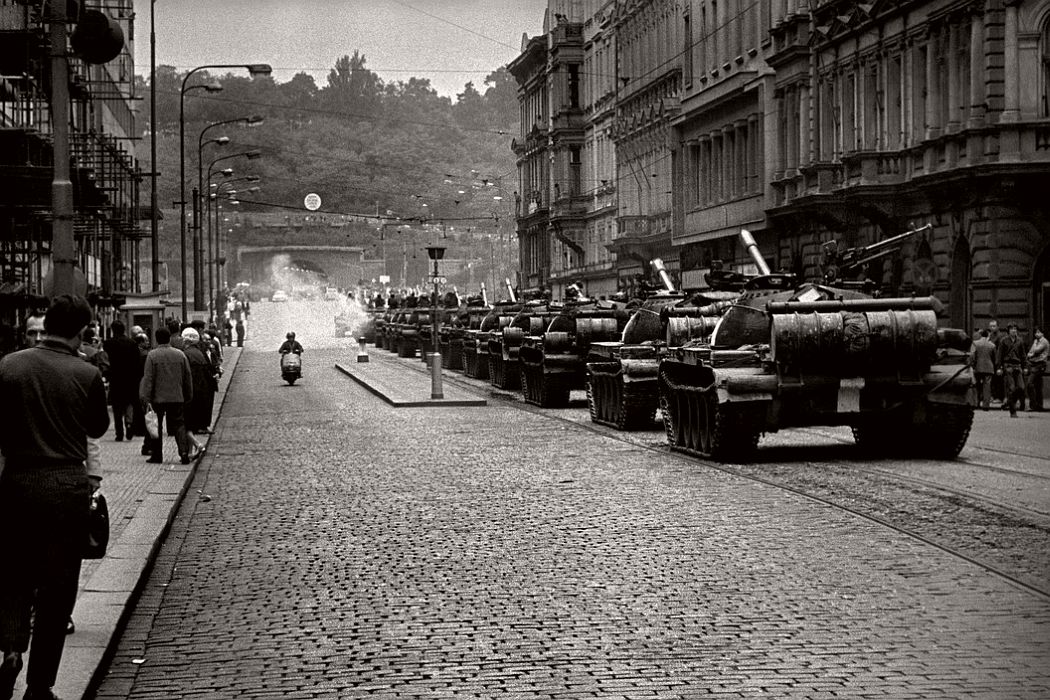 7. Josef Koudelka photo.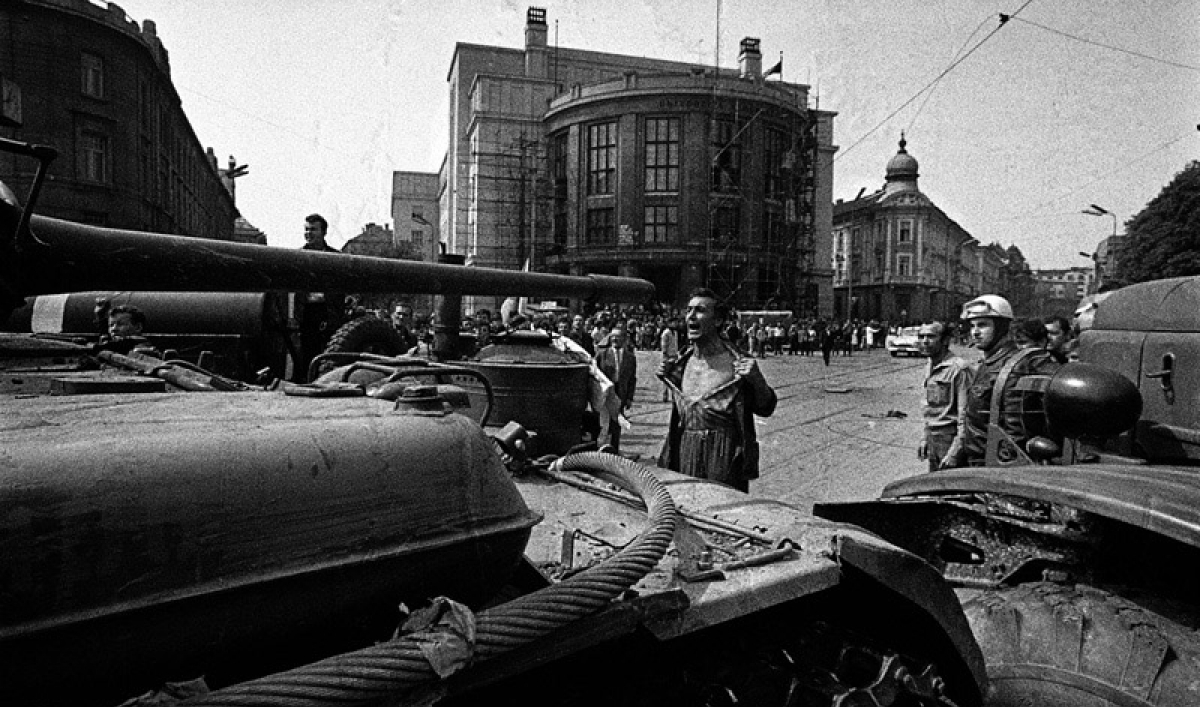 8. The Man with Bared Chest in Front of the Occupying Tank, a famous photograph by Ladislav Bielik who was a photojournalist with the Smena Daily (at the time). The photo symbolically captured a David and Goliathan conflict. Small Czechoslovakia was crushed under the heels of the omnipotent Soviet juggernaut. In the picture a local plumber, Emil Gallo, rips open his shirt defying a Soviet tank to shoot – his bare chest thrust out towards the tank gun barrel; his face contorted in a scream.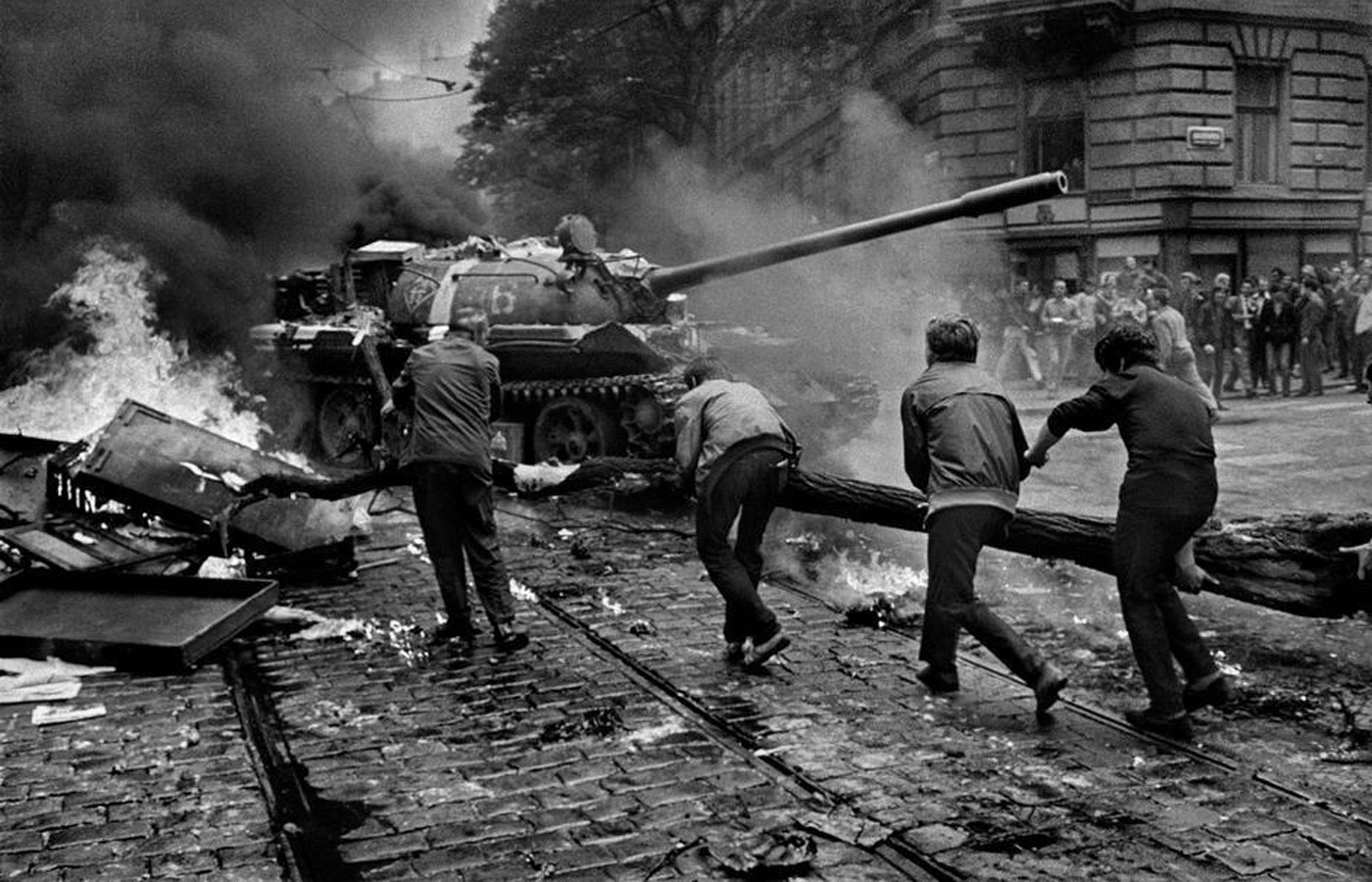 9. Students and protesters fight against Soviet tanks.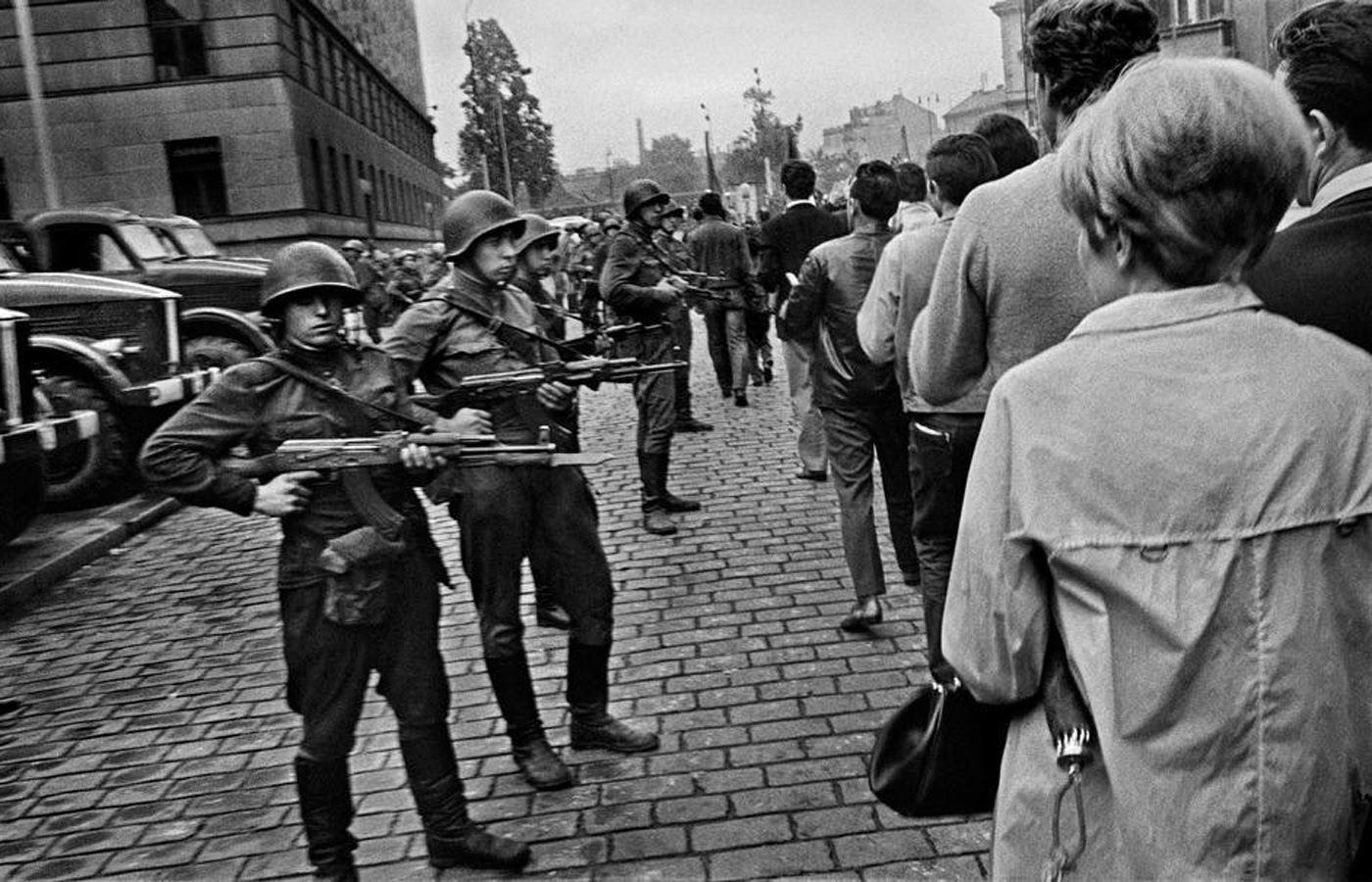 10. Soviet troops complete with bayonets.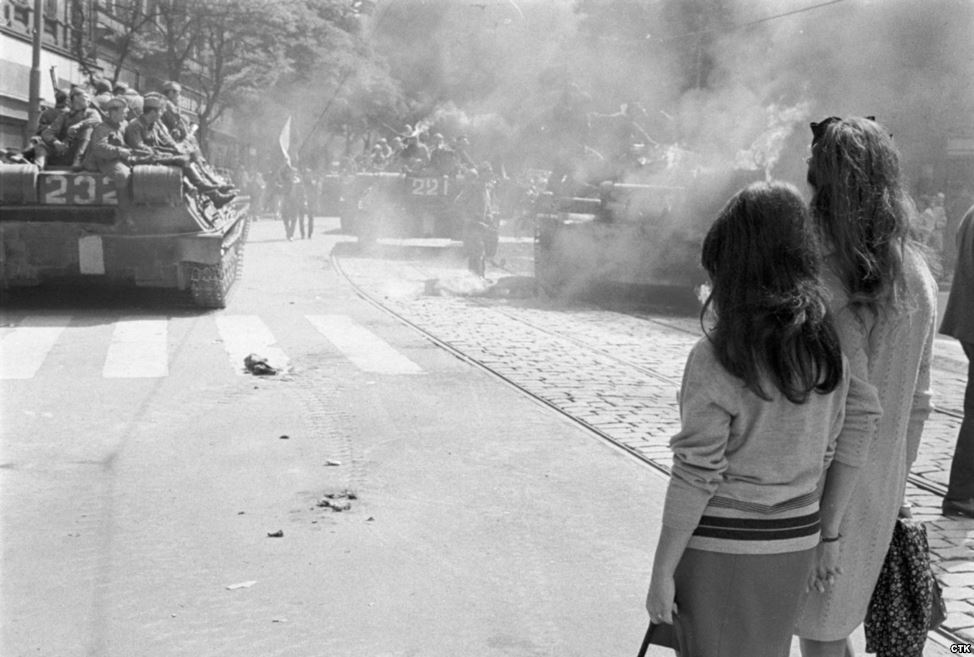 11. Women look on in disbelief as Soviet tanks roll through town.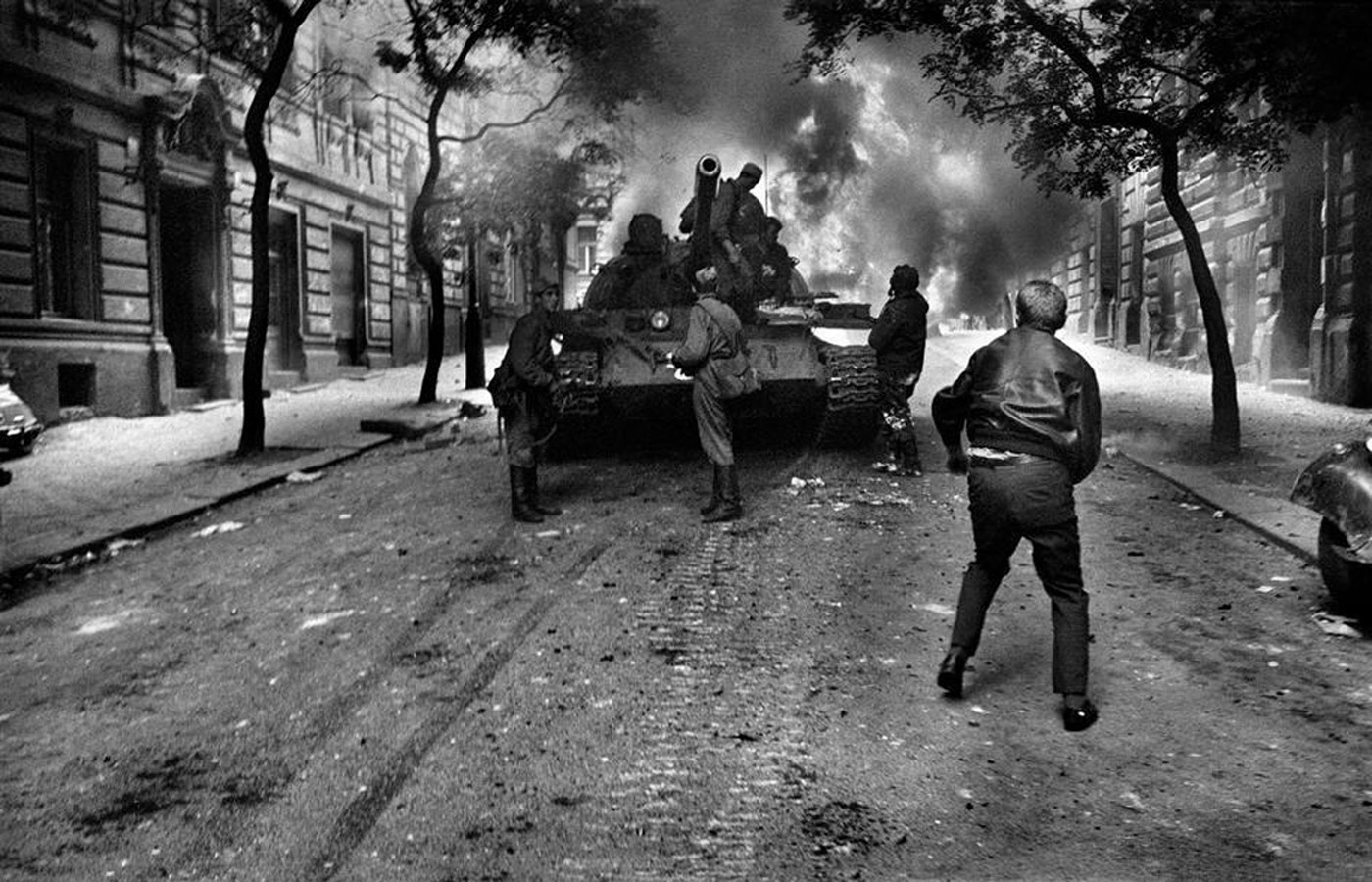 12. Throwing Molotov stones at Soviet tanks.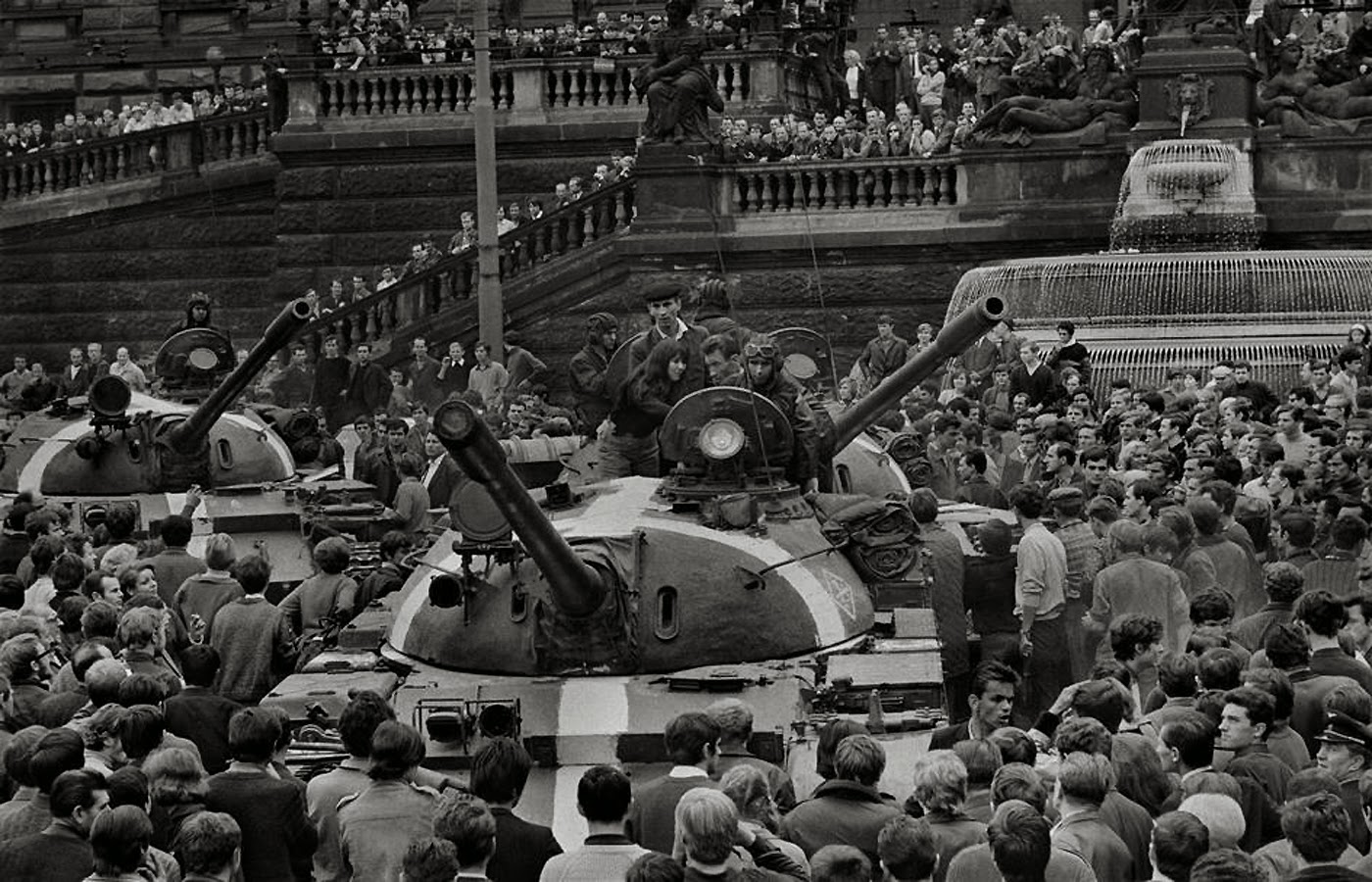 13. Protesters surrounding Soviet tank in Wenceslas Square.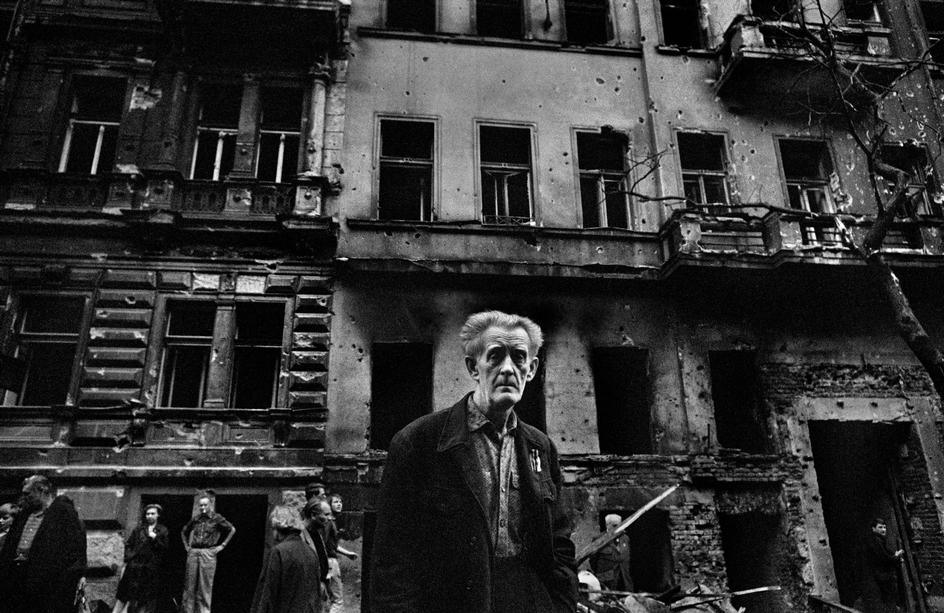 14. Vinohradska Ulice.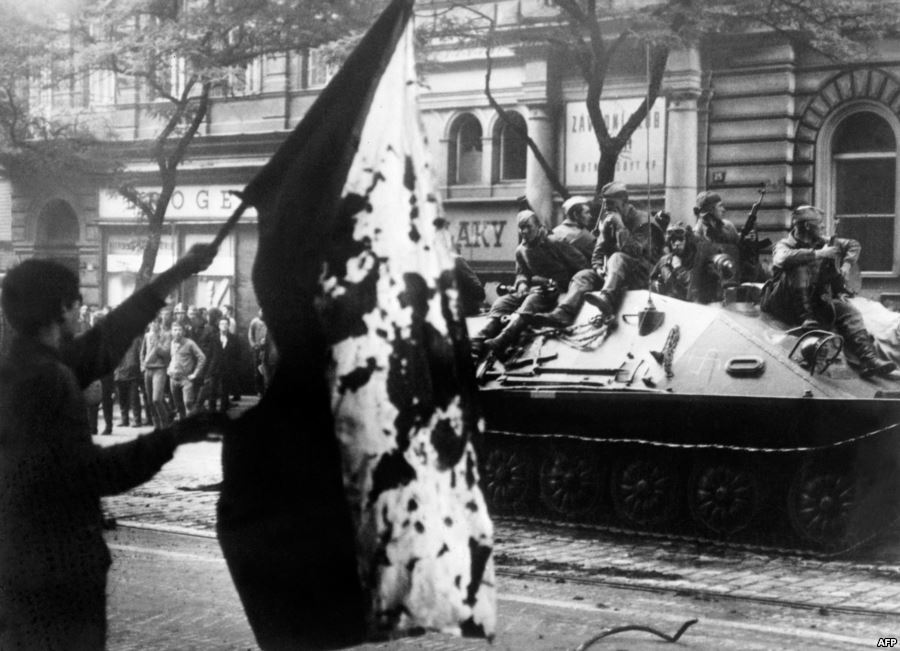 15. Protester holding a bloodstained Czech flag in front of a Soviet tank.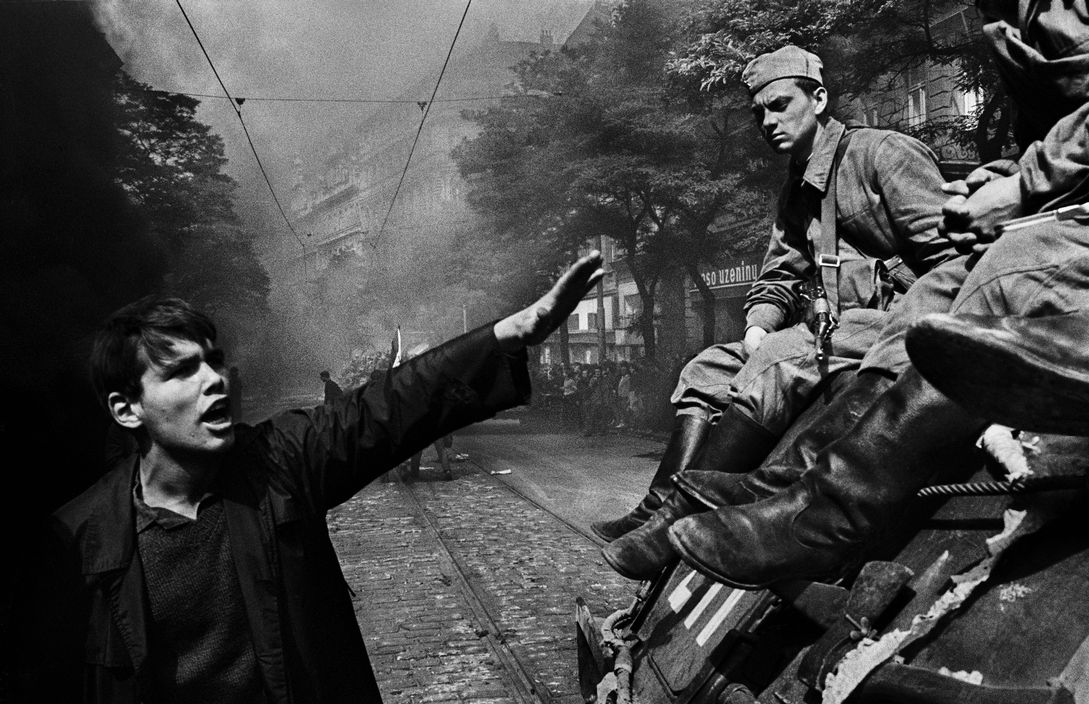 16. Josef Koudelka photo. He seems to be saying, Stop. Enough.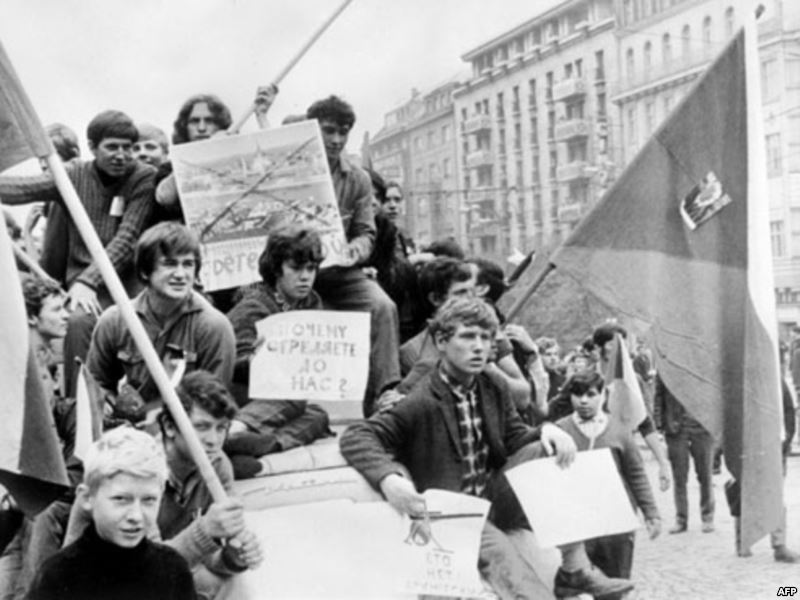 17. Prague residents holding Czechoslovak flags and placards reading 'Go Home' and 'Why Are You Shooting At Us? protest on Wenceslas Square.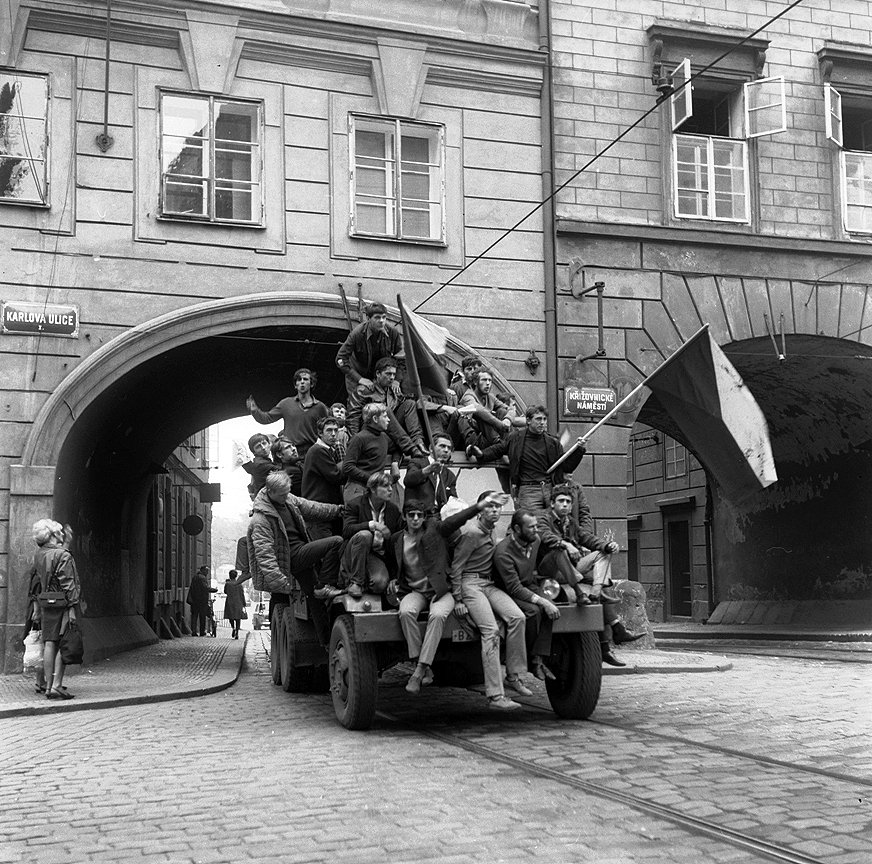 18. Students on a truck waving Czech flags.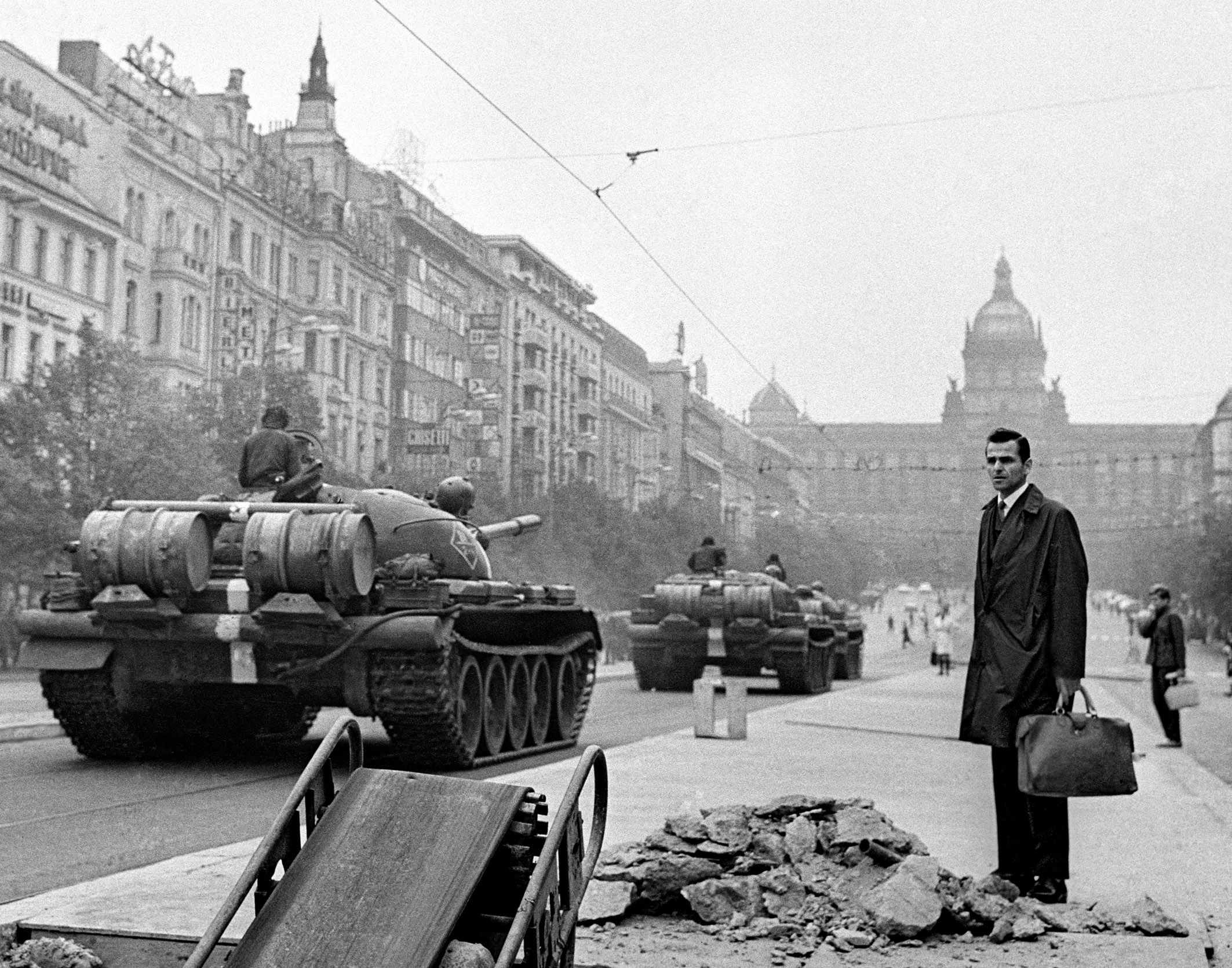 19. Soviets roll in as man watches helplessly.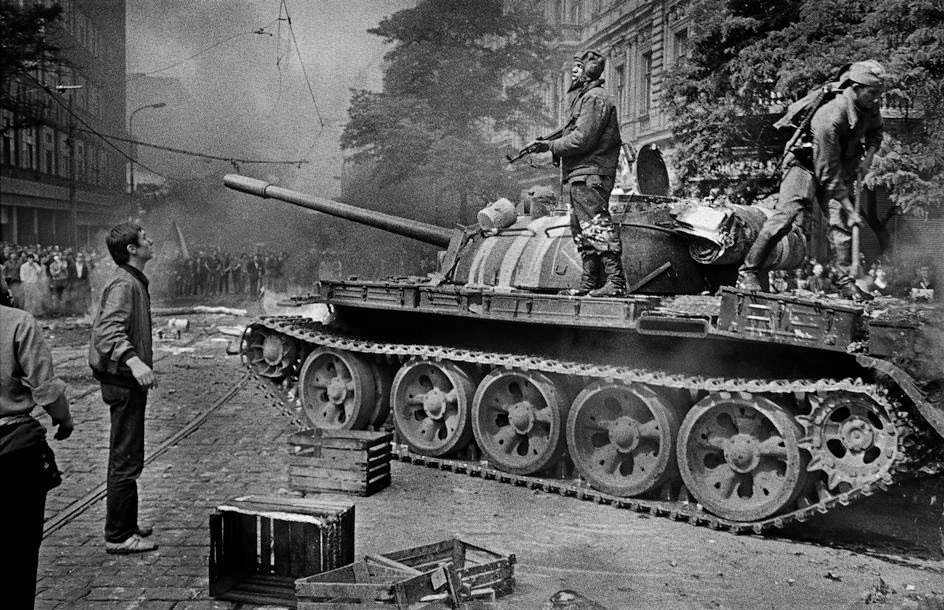 20. Student confronting Soviet soldier.
21. Students wave Czech flags as Soviets roll in.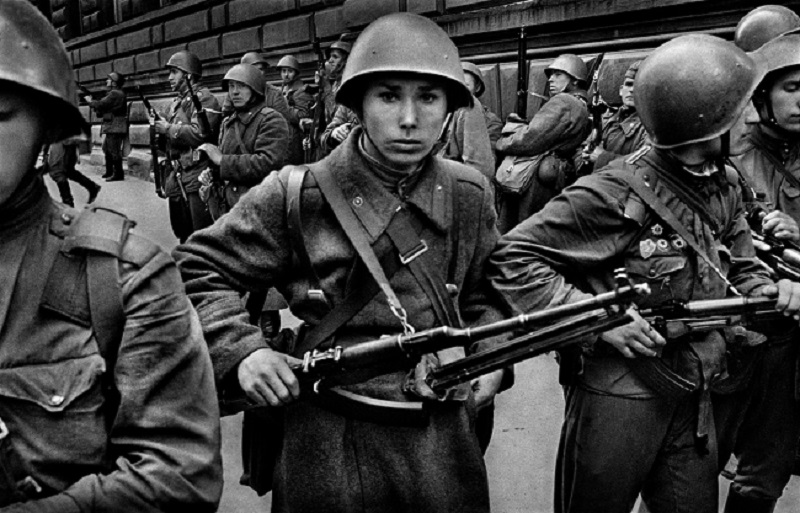 22. Josef Koudelka.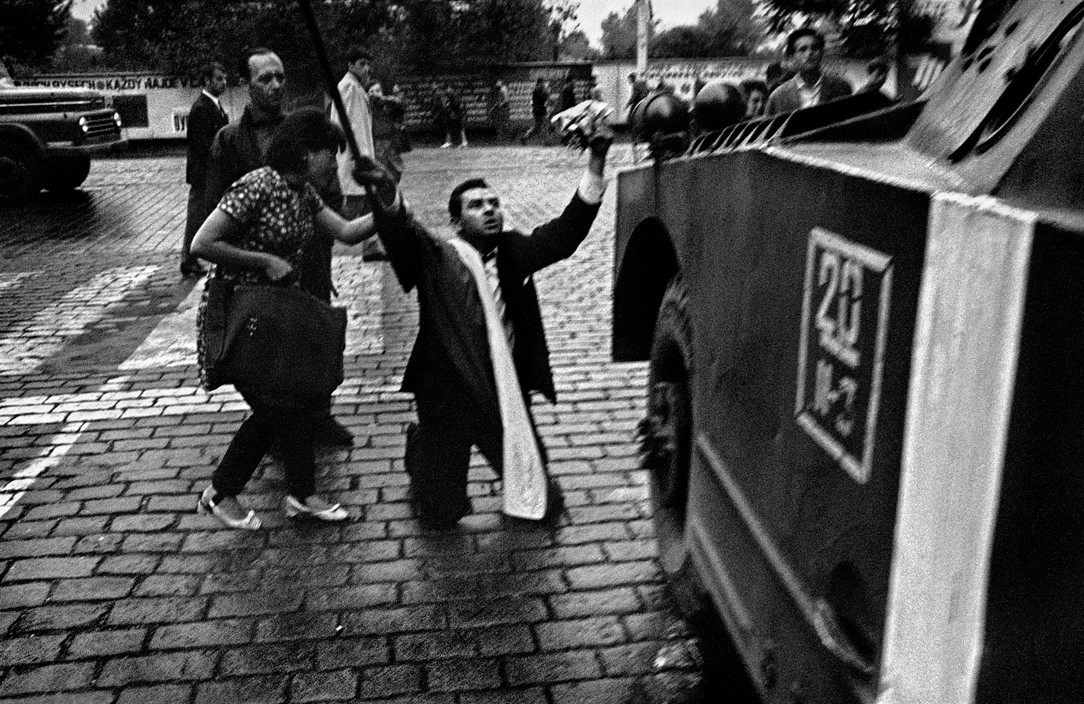 23. Josef Koudelka.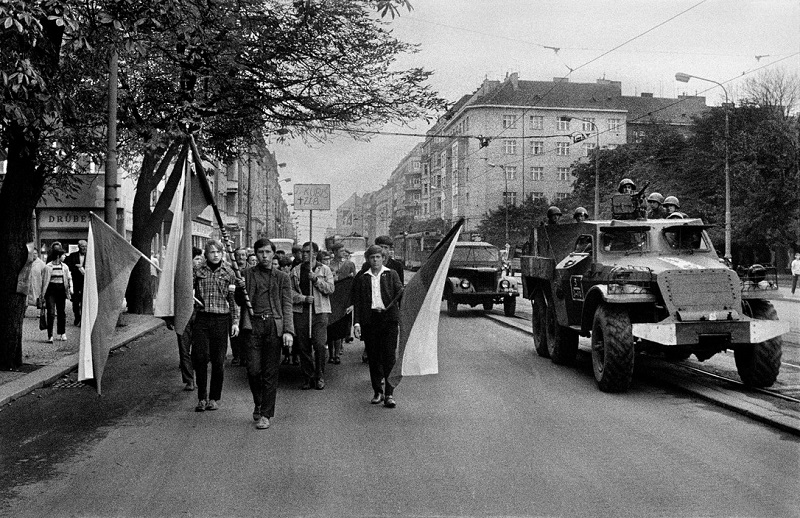 24. Josef Koudelka.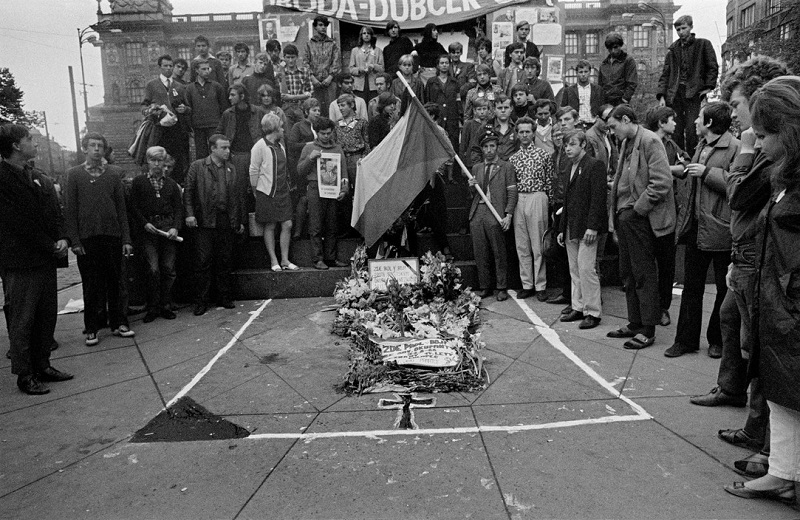 25. Josef Koudelka.
The Soviet invasion of Czechoslovakia in August 1968 was a reprisal for the liberalizing reforms of the Dubcek government and gave rise to a larger refugee movement. At the time of the invasion, some 80,000 Czechoslovakian citizens were already abroad. After the invasion, many took advantage of the still-open borders to go abroad as ordinary travellers in order to seek asylum.
My parents risked their lives and left family behind when they escaped in 1968. Some of the loved ones left behind died before they ever had a chance to see them again.
Learn more about Josef Koudelka.
Learn more about Ladislav Bielik.
Sources: 1, 2, 3, 4, 5, 6, 7, 8, 9, 10, 11, 12, 13, 14, 15, 16, 17, 18, 19, 20, 21, 22, 23, 24, 25, 26
Thank you for your support – We appreciate you more than you know!
We know that you could spend hours, days, weeks and months finding some of this information yourselves – but at this website, we curate the best of what we find for you and place it easily and conveniently into one place. Please take a moment today to recognize our efforts and make a donation towards the operational costs of this site – your support keeps the site alive and keeps us searching for the best of our heritage to bring to you.

Remember, we rely solely on your donations to keep the project going.
Thank you in advance!
If you have not already subscribed to get TresBohemes.com delivered to your inbox, please use the form below now so you never miss another post.
---
Remember, we rely solely on your donations to keep the project going.
Become a friend and get our lovely Czech postcard pack.