Today we are sharing a short twelve minute documentary which will educate you on the famous Czech puppet-maker, illustrator, motion-picture animator and film director. A man who some believe was better than Walt Disney at telling a tale and a man who is known as one of the Czech Republic's greatest animators, puppeteers, illustrators and story tellers.
"My desire is to capture a story, but in a single phrase." –Jiří Trnka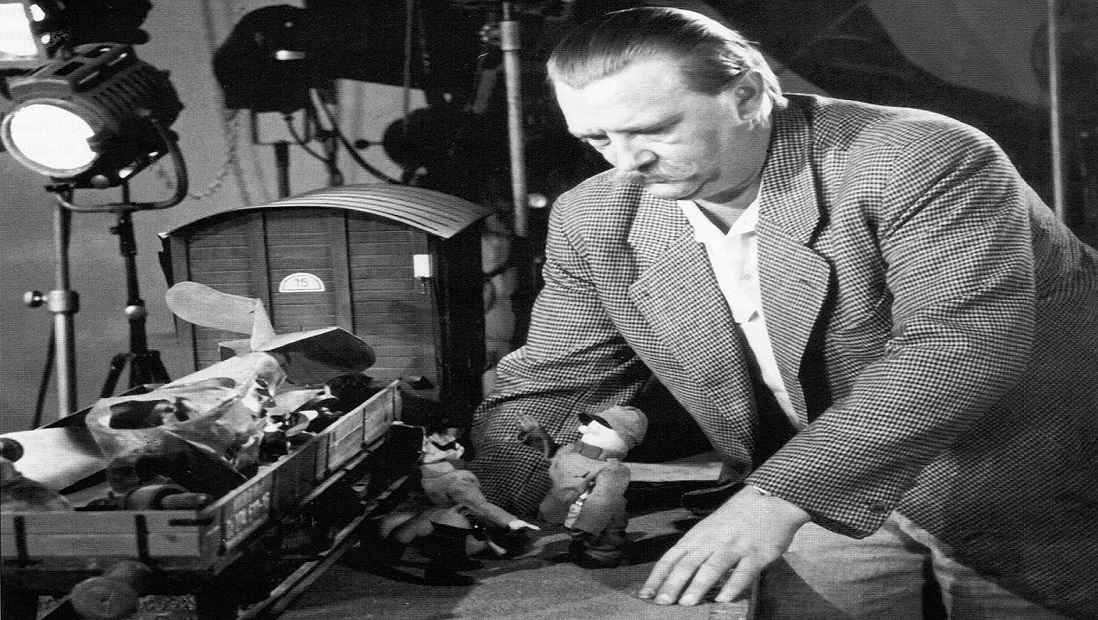 We are also sharing the actual documentary transcript below, as well as the entire film, at the end. We hope you'll stay and watch to the end. And remember to make sure to leave your comments at the bottom of this page. We love to hear from you.
With that said, lets get started…
The son of a plumber, Jiří Trnka was born in Bohemia on February 24, 1912. He learned his trade at an early age helping his grandmother make toy horses and dolls  and helping his mother who was a dressmaker. By the age of eleven, Trnka was working at the local theater owned by famed puppeteer, Josef Skupa.
With Skupa's help, in 1928 he enrolled in the prestigious School of Applied Arts in Prague. After graduation, Trnka earned a living drawing illustrations for newspapers.  He directed a few theatrical plays, and had some success as a painter. But his real success came as an illustrator of children's books.
Trnka didn't make his first short film, Zasadil dědek řepu (Grandfather Planted a Beet), until he was 33 years old. It immediately marked him as someone to watch partly because his human characters made him one of the first animators to rebel against the Disney formula.
After four more cell cartoons, in 1947 Trnka directed his first puppet animation film Špalíček (The Czech Year), depicting the six divisions of a year in the Czech countryside. Finally, Trnka was able to express himself the way he wanted and he was often running toward becoming the world's premier puppet animator.
In 1948, Trnka directed his first feature film, Cisaruv Slavik (The Emperor's Nightingale), which won him instant international acclaim. In 1951, Rembrandt Films added an English narration by Boris Karloff and released the film in US theaters.
"Surely this plain simple creature wasn't the famous minstrel of the picture book…"
When a restored version was distributed on video in 1996, Wired magazine called it, "…one of the most stunningly beautiful animated films ever released."
"The Nightingale had opened the gates for him. He learned that love is strong, that freedom is good, and that custom is made to break."
The following year, Trnka made Arie prerie (Song of the Prairie), a parody of the American Western.
And Chekhov's Roman s basou (Story of a Bass, or Novel with Bass), about a bass player whose clothes are stolen while he's bathing in a river. When he happens upon a beautiful maiden in the same predicament, he hides her in the case of his large double bass.
Next, in 1950, Trnka made the epic Bajaja (The Prince Bayaya), which tells of the heroic exploits of a poor country boy who becomes a prince.
A master had been born.
Trnka was particularly adept at translating literature into puppet animation, like his interpretation of Švejk (The Good Soldier Švejk), the famous comic Czech novel by Jaroslav Hašek. Private Švejk celebrates the unconquerable spirit of the common man, eternally at war to preserve his individuality against the modern military machine, or any system which treats the individual as a number in a register.
In all his films, Trnka took control of the entire puppet animation process, from construction of the puppets to set design, to the meticulous frame by frame filming.
Trnka was a driven artist capable of profound subtlety and beauty. He was a sculptor, painter, and illustrator. But as a puppet animator he set standards for an entirely new and independent screen genre rivaling Disney in its freshness and wonder.
In eighteen years he made twenty puppet animation films and eight traditional cell films, as well as Veselý Circus (The Merry Circus), neither a puppet film nor a cartoon but an entirely unique means of expression and technique. It's made from stop action photography of paper cutouts.
Yet Trnka also had a dark, melancholy side. His large foreboding presence accentuated by the dark scar across his cheek only added to his mystery. Part of his torment was no doubt due to his mixed feelings about the special place he held in Czech society.
While he was at odds with the communist government, he also enjoyed the extraordinary privileges it bestowed upon him. His last film, Ruka (The Hand), was banned in communist Czechoslovakia despite winning the top prize at the Annecy International Animated Film Festival.
It is a darkly humorous allegory on totalitarianism. An artist, happy in his life, devotes his time making a pot for his favorite flower but a giant hand appears, and orders him to create a statue of a hand instead. He resists at first, but the hand is all-powerful and he's forced to submit the cost of his liberty, and ultimately his life.
Trnka's legacy lies in his films ability to entertain, to delight children, and adults alike. In 1966, four years before his death, Newsday lauded Trnka as, "…second to Chaplin as a film artist, because his work inaugurated a new stage in a medium long dominated by Disney."
"Trnka…", said Jean Cocteau, "…the very name conjures up childhood and poetry."
More Jiří Trnka by TresBohemes
Twelve Fairy Tales Illustrated by Jiří Trnka, click here.
Jiří Trnka and the Czech Year (aka Špalíček), click here.
Jiří Trnka's Masterpiece – Ruka – The Hand, click here.
If you are as much of  fan of Trnka as we are, you can find some wonderful examples of his books and films by clicking here. (Your purchase helps to support this site!)
Check out or YouTube playlist with several of Trnka's films, click here.
Thank you for your support – We appreciate you more than you know!
We know that you could spend hours, days, weeks and months finding some of this information yourselves – but at this website, we curate the best of what we find for you and place it easily and conveniently into one place. Please take a moment today to recognize our efforts and make a donation towards the operational costs of this site – your support keeps the site alive and keeps us searching for the best of our heritage to bring to you.


Remember, we rely solely on your donations to keep the project going.
Thank you in advance!
If you have not already subscribed to get TresBohemes.com delivered to your inbox, please use the form below now so you never miss another post.