Bramboračka or Classic Czech Potato Soup is a food that has been served in Bohemian kitchens since most Czechs can remember. The best part of its taste most likely comes from the dried mushrooms which are added to this year round delicacy, mushrooms from the deep Bohemian forests. Of course, mushrooms can be added dried, fresh, frozen or in any combination of them all.
What is also good is the combination of different mushroom flavors, ensuring that no two bowls are every the same.
Ingredients
5 large potatoes, cubed
1 medium onions, chopped
3 carrots, sliced
3 celery stalks, sliced
2 handfuls of dried mushrooms, or 1 cup fresh or frozen
4 bay leaves
1 tsp. caraway seeds
2 Tbsp. flour
2 Tbsp butter
8 cups water (plus the 2 cups of mushroom soaked water)
2 Tbsp. ground marjoram
4 garlic cloves, minced
salt and pepper to taste
Directions
If you are using dried mushrooms, set them to soak, covered in 2 cups hot water before you begin preparing the other ingredients. Make sure to reserve this water!
Prepare your ingredients and then in a large soup pot, melt the butter and cook the chopped onion for 6 minutes.
Dust with the flour and then add the soaked mushrooms with their water and the rest of the ingredients except the last three.
Cook the soup on medium heat, partially covered for 45 minutes or until the vegetables are soft.
Combine the garlic and marjoram in a mortal and pestle and work together, then add to soup.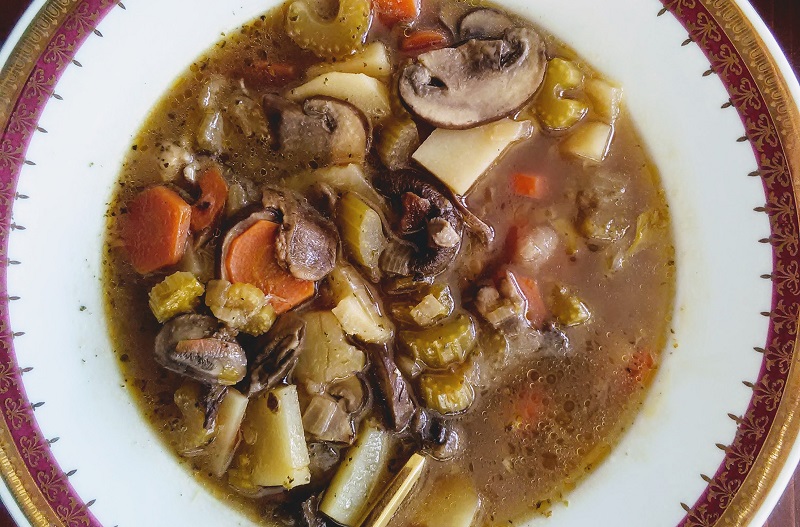 Mix well and salt and pepper to taste.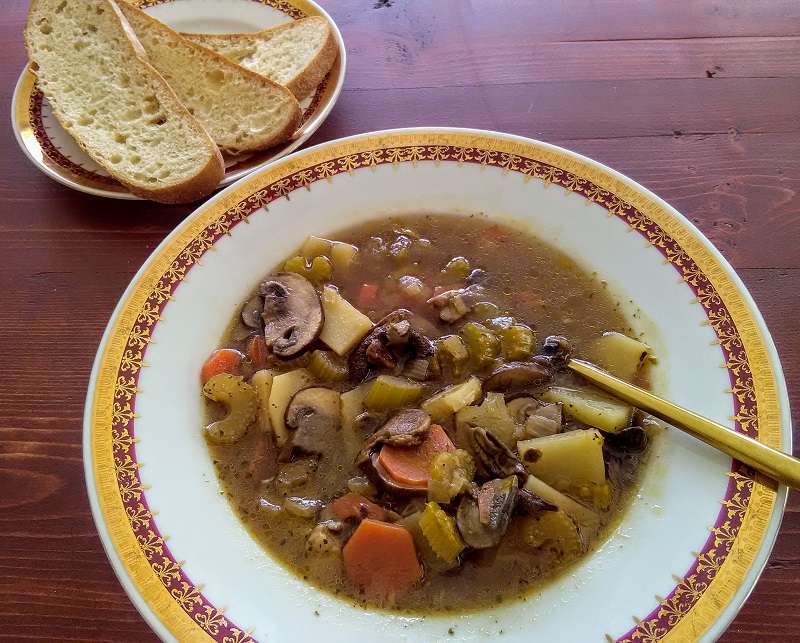 Place the finished soup in a bowl and serve with fresh bread.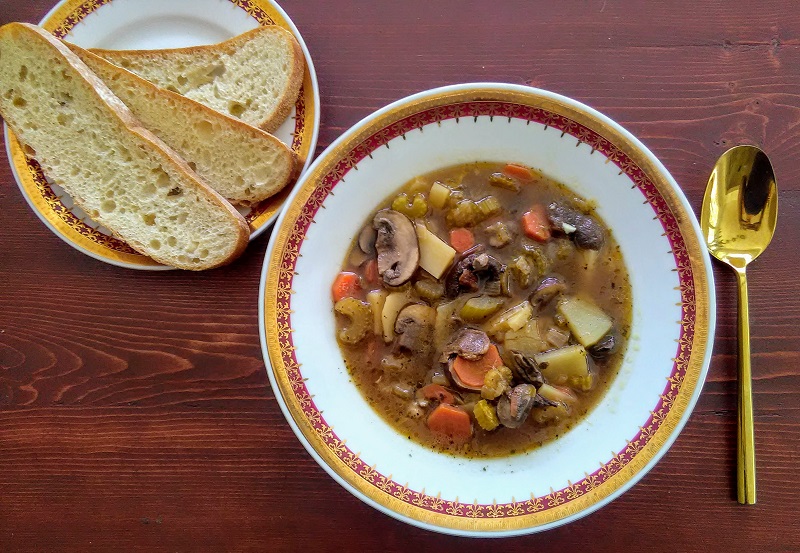 Mmmm, mmmm, good!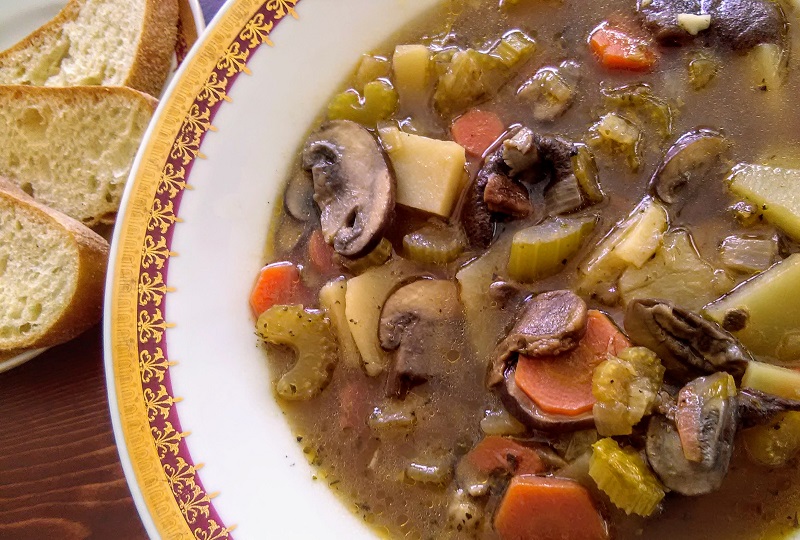 Dobrou chut!