Located just a short stroll away from the splendid Prague Castle and the infamous Charles Bridge, The Alchymist Grand Hotel & Spa is a Baroque style hotel which serves as the perfect place to stay while on vacation in Prague.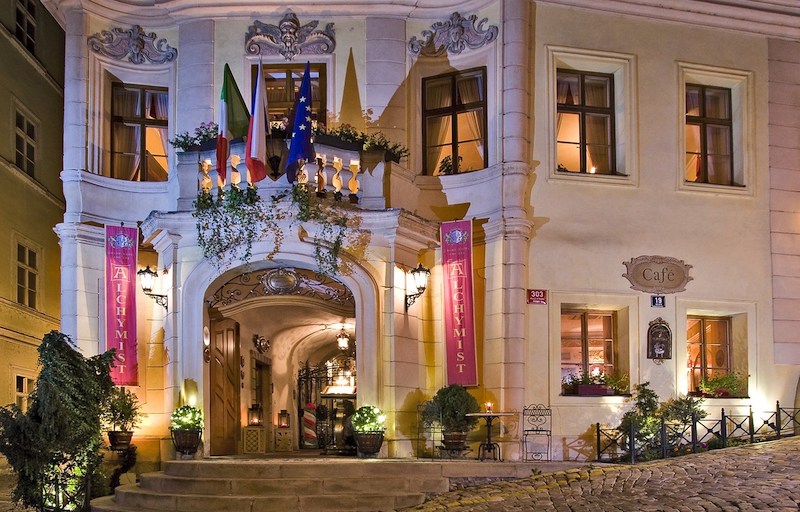 The luxury boutique hotel boasts both historic charm and modern comfort, combining a beautiful baroque ambiance with all of the necessary modern convenience and luxuries.
The location is excellent and the rooms are stunning. Some of the rooms even offer marble bathrooms, terraces, rainfall showers, and absolutely gorgeous views of the city.
The building which houses the hotel dates back to the 16th century, when Rudolf II served as the King of Bohemia. During his reign, his court was full of alchemists who sought to turn base metal into gold. That is where the Alchymist Grand Hotel & Spa gets its name.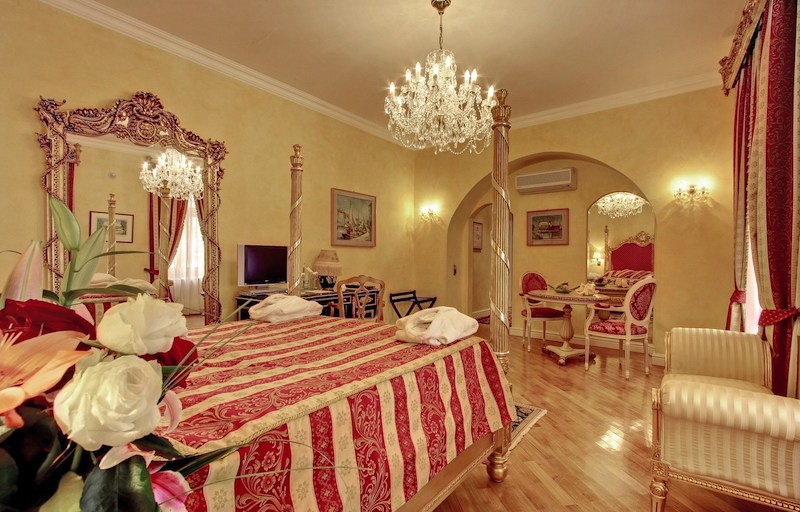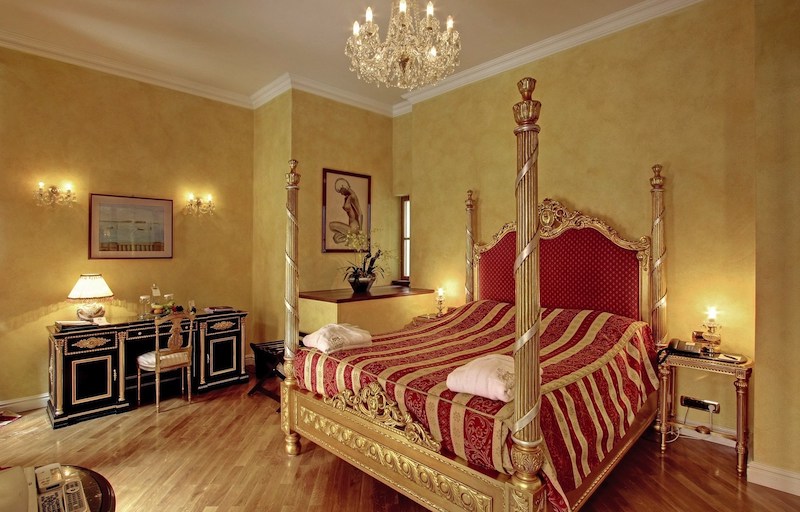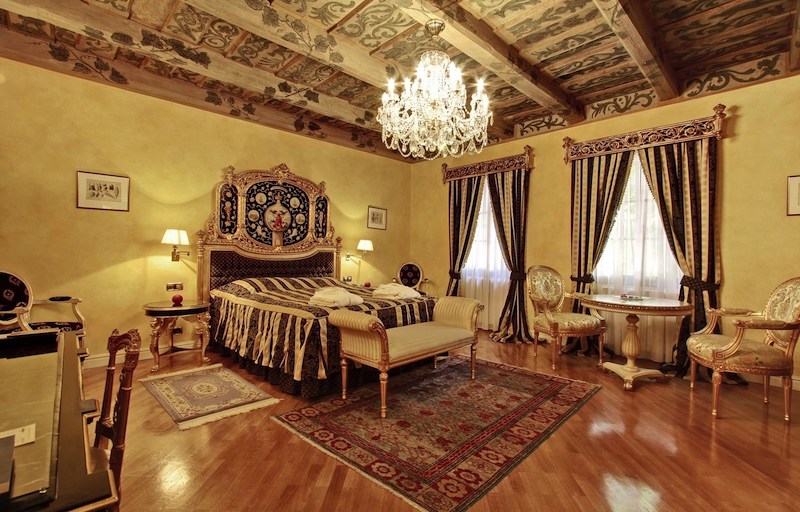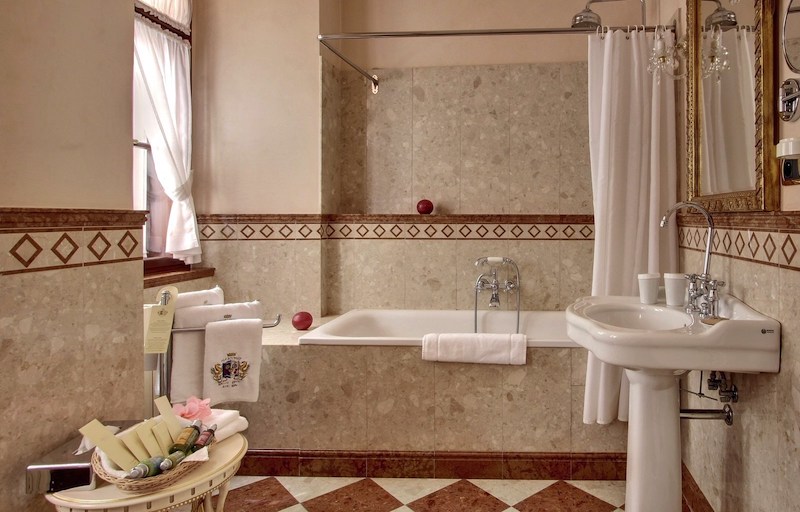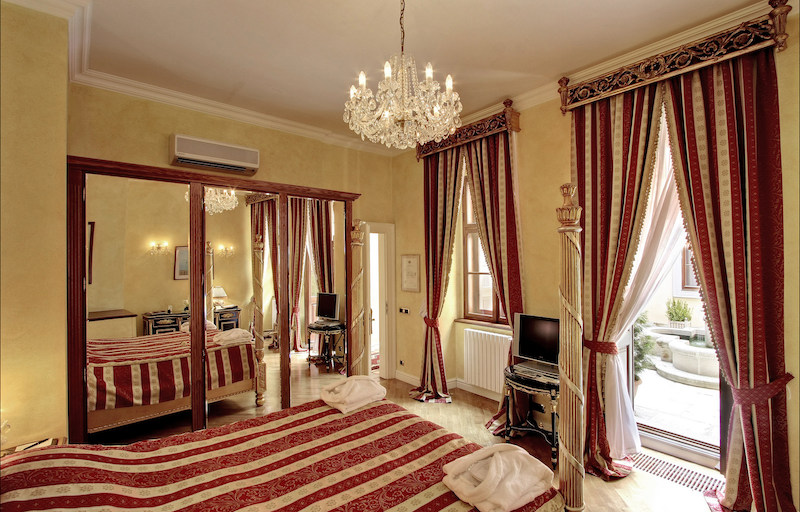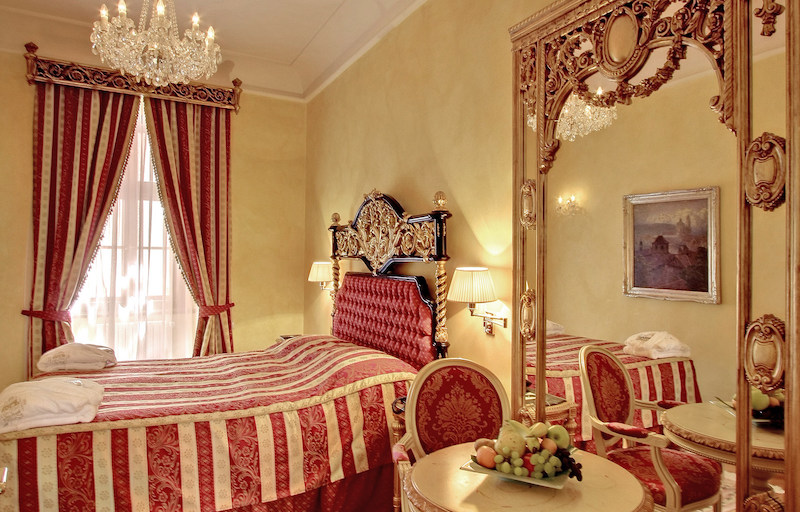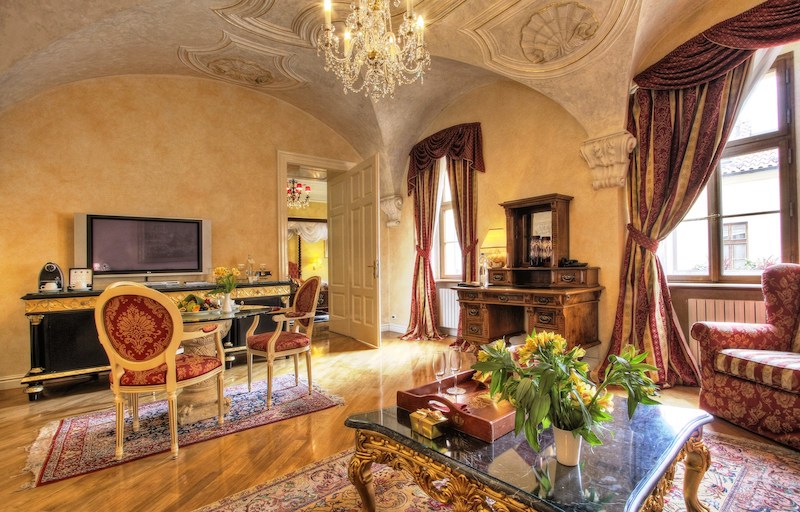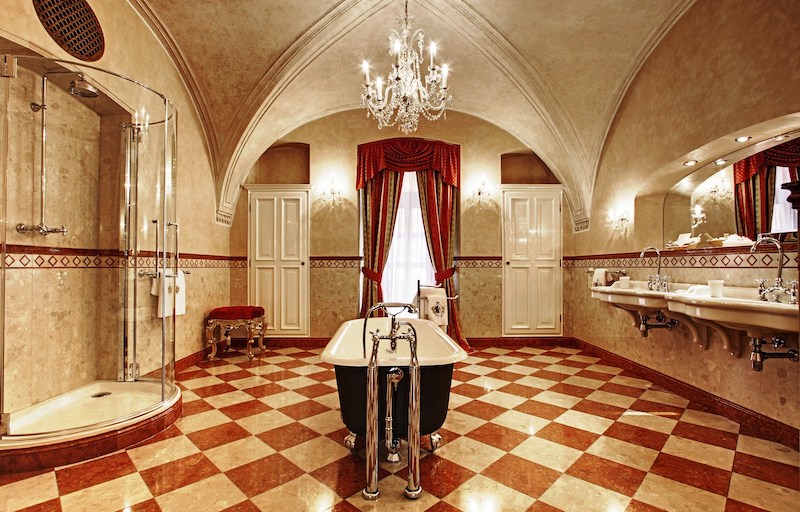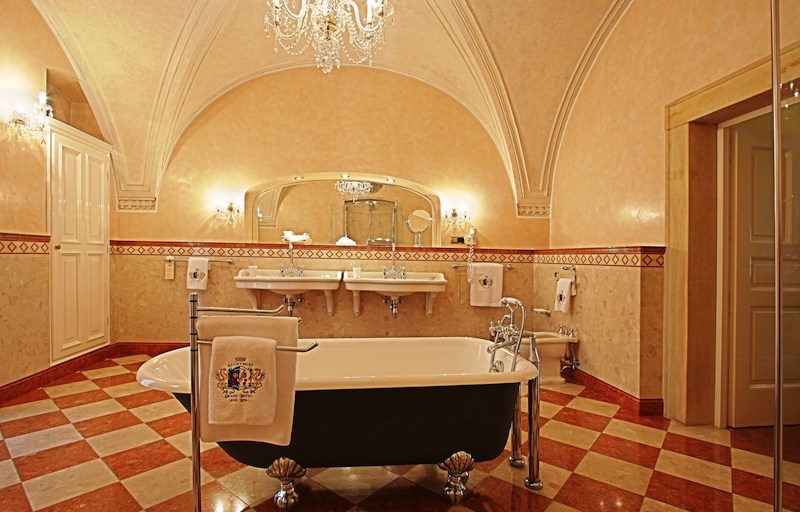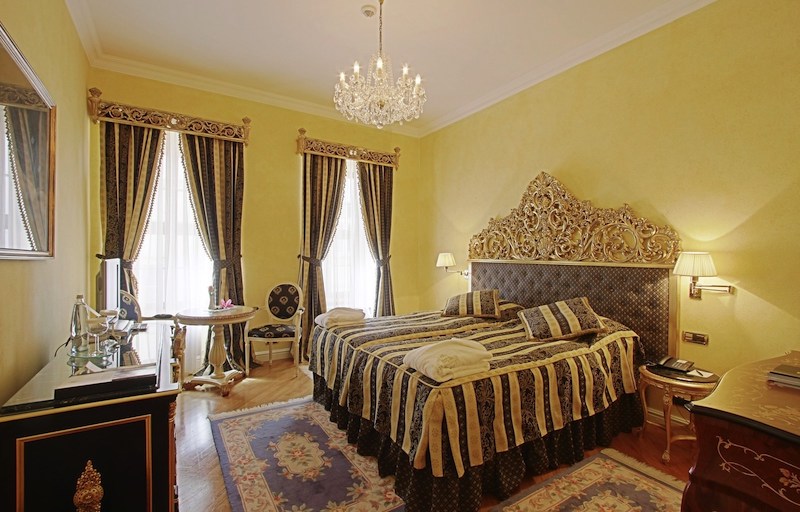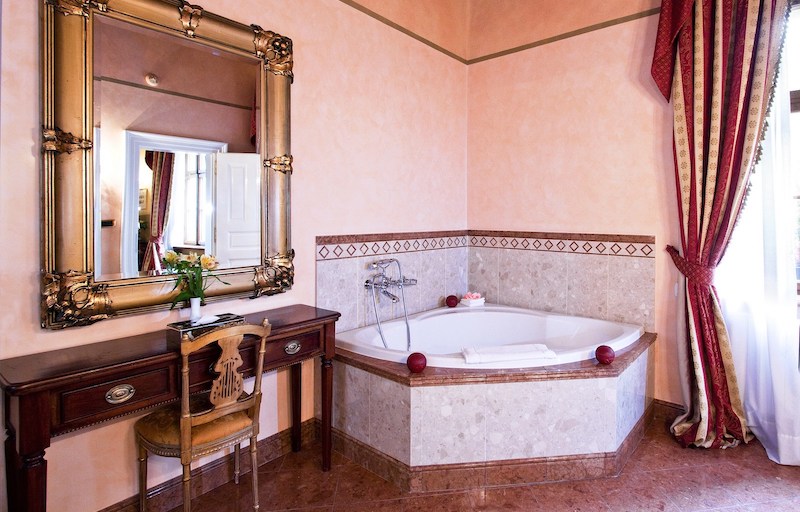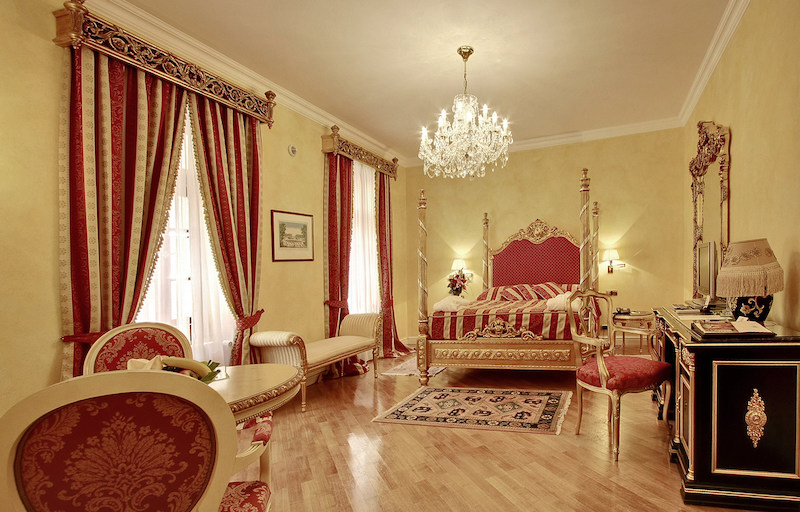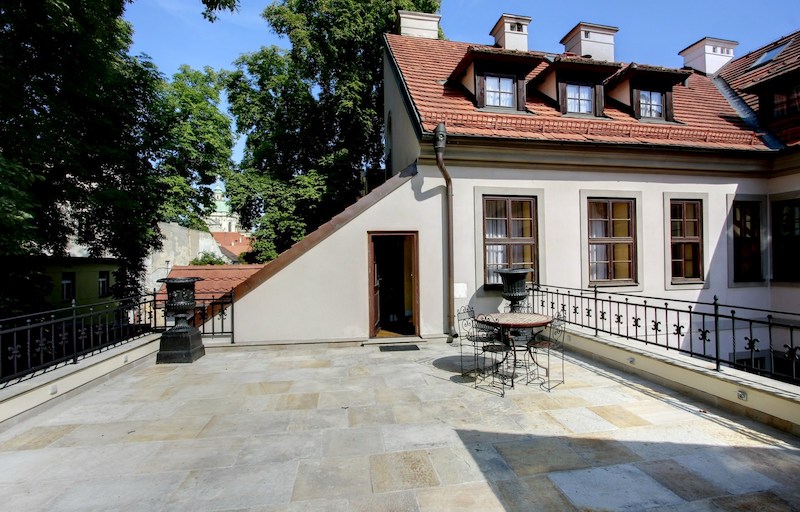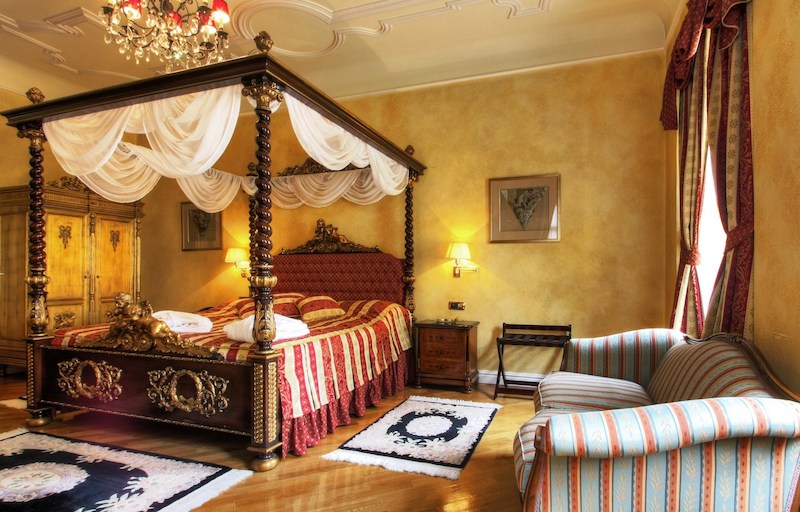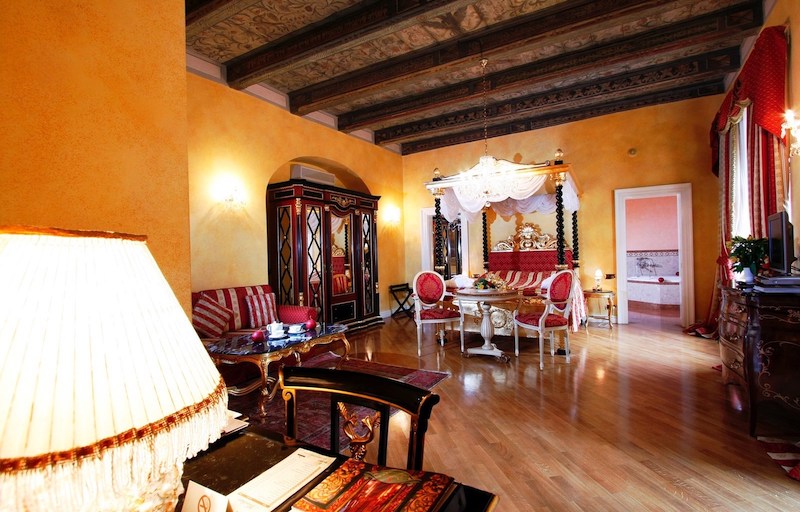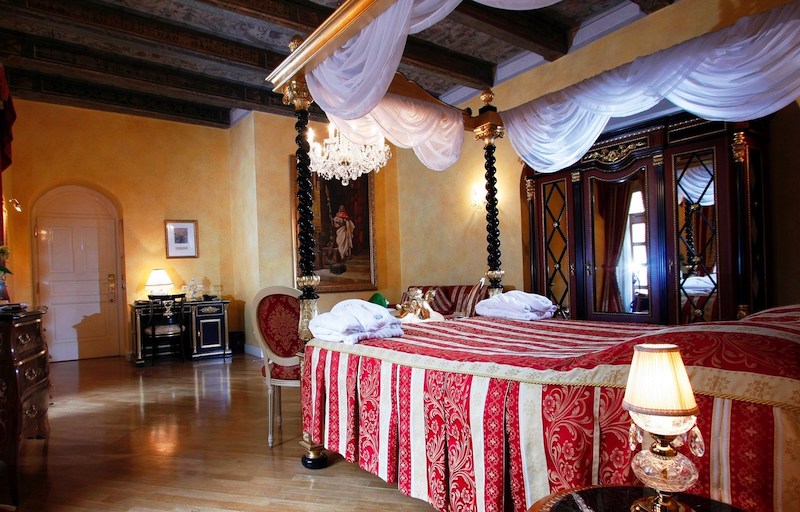 The ornate hotel is located in the picturesque part of Prague known as Malá Strana (English: Lesser Town) and provides guests with amenities such as an indoor pool, a spa, and a Baroque style café known as The Barocco Vaneziano Café. You can read more about the café in our post The Delightful Interiors of The Barocco Vaneziano Café.
Book your room here.
If you have not already subscribed to get TresBohemes.com delivered to your inbox, please use the form below now so you never miss another post.
---
Remember, we rely solely on your donations to keep the project going.
Become a friend and get our lovely Czech postcard pack.