Amidst the mountains and caves of the Czech Republic lay treasures beyond your imagination. Most folks who have visited the country will agree that the sights and scenery are magical, and we won't argue! We believe that our little country is the most beautiful place on earth, offering something for everyone. Today, we are sharing the often overlooked hidden magic that occurs within the rare and beautiful gemstones from the Czech Republic.
Yes, the amazingly beautiful images you see here today are from gemstones located in the Czech Republic. As above, so below, these extraordinary creations of Nature are beautiful and luminous, soft and glassy, often vibrant in color, with an internal structure of order and perfection that resonates with the human mind like no other…
If you click on any photo, it will take you to the page where you can purchase the specific stone.
Fluorite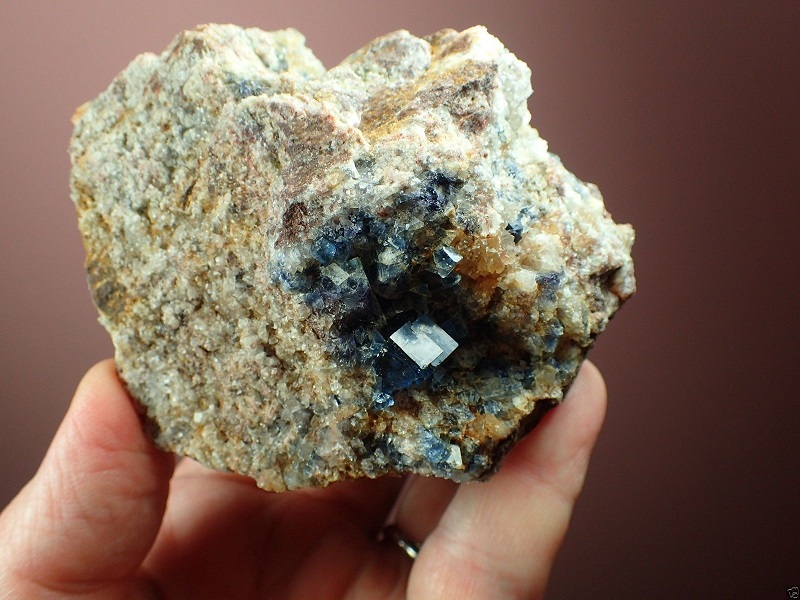 This is a mineral with a veritable bouquet of brilliant colors. Fluorite is well known and prized for its glassy luster and rich variety of colors. The range of common colors for fluorite starting from the hallmark color purple, then blue, green, yellow, colorless, brown, pink, black and reddish orange is amazing and is only rivaled in color range by quartz. Intermediate pastels between the previously mentioned colors are also possible. It is easy to see why fluorite earns the reputation as "The Most Colorful Mineral in the World". The many colors of fluorite are truly wonderful.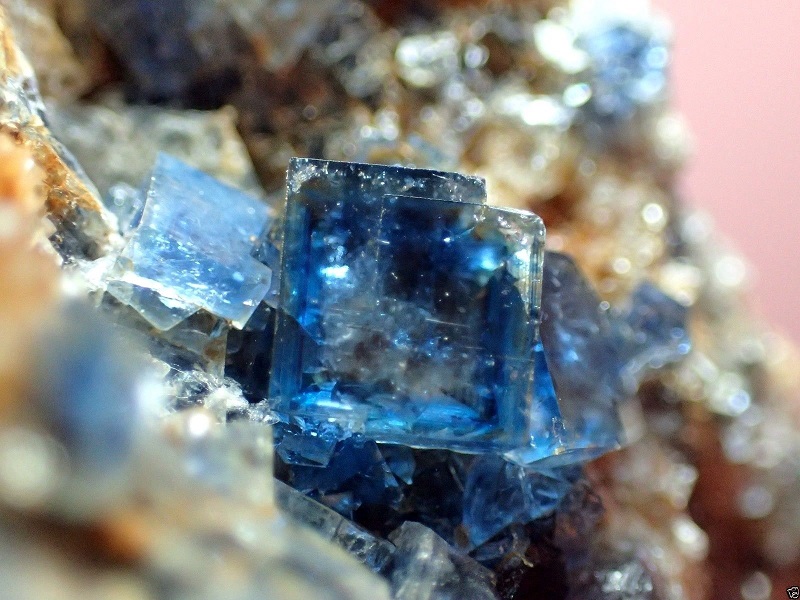 This beautiful stone carries a calm, stable frequency that brings order to chaos, and scattered and discordant energies into cohesion and harmony. Fluorite supports spirituality and thought, focus and concentration, and balance in all aspects of one's life. Known as the "Genius Stone," Fluorite represents the highest state of mental achievement, boosting aptitude and discernment, the absorption of new information, and helping one work through complex issues. Its energy stimulates the electrical charge of brain cells, drawing in more life force (prana) as it encourages both hemispheres to work harmoniously together in balance. Expanding the consciousness, it advances the mind to greater mental, spiritual and psychic awareness. It stirs creativity and provides a limitless range of avenues for exploration. Fluorite forms in many color varieties, and while each manifests its abilities in different ways, all serve the mental body, brain and energetic levels of being. Imagine an experienced jeweler creating a one of a kind piece around this beautiful stone.
You can purchase it here.
Wavellite
Wavellite is a classic radiating mineral, forming spectacular pinwheel aggregates emanating from a central core in spherulitic balls. When the balls are complete, the radial structure is internal and not usually visible. A crystal aggregate needs to be fractured to see and appreciate the outstanding radial habit of Wavellite.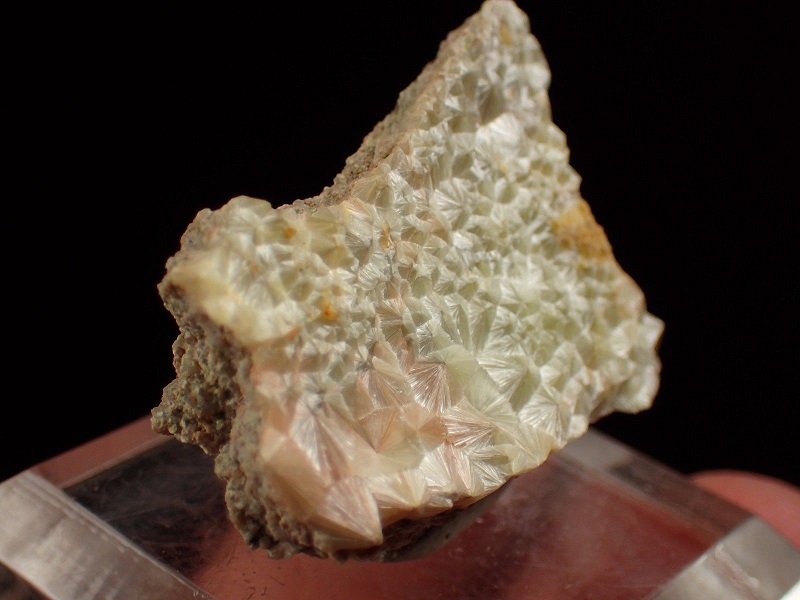 Wavellite prepares the heart chakra for opening and for the ability to clear the emotional body, promotes a readiness to heal emotional issues from this life and past lives, strengthens you emotionally to be able to heal and change; strengthens the heart chakra and its function to initiate and complete the detoxification process, helps emotional clearing at the soul core level. It accesses deep core issues for a different perspective before allowing answers to rise gently into awareness. It assists in easily managing challenging situations, it clears trauma or abuse arising from present or previous lives from the emotional body. It facilitates deep soul healing and provides and overview of attitudes that led to disease, re-framing cellular memory.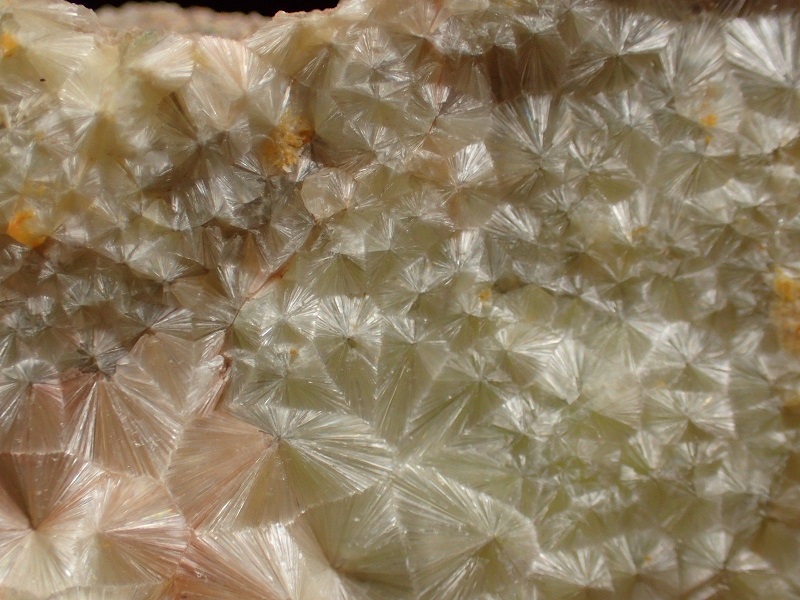 Physically, wavellite maintains your health and well-being. It benefits energy flow fro the bio-magnetic to the physical bodies and cellular memory. It increases your blood flow, white cell count and eases and heals dermatitis. This specimen comes from Třenice, Hořovice, Central Bohemia Region, Czech Republic.
You can purchase it here.
Cassiterite
Cassiterite is a tin oxide mineral, SnO2. It is generally opaque, but it is translucent in thin crystals. Its luster and multiple crystal faces produce a desirable gem. Cassiterite has been the chief tin ore throughout ancient history and remains the most important source of tin today.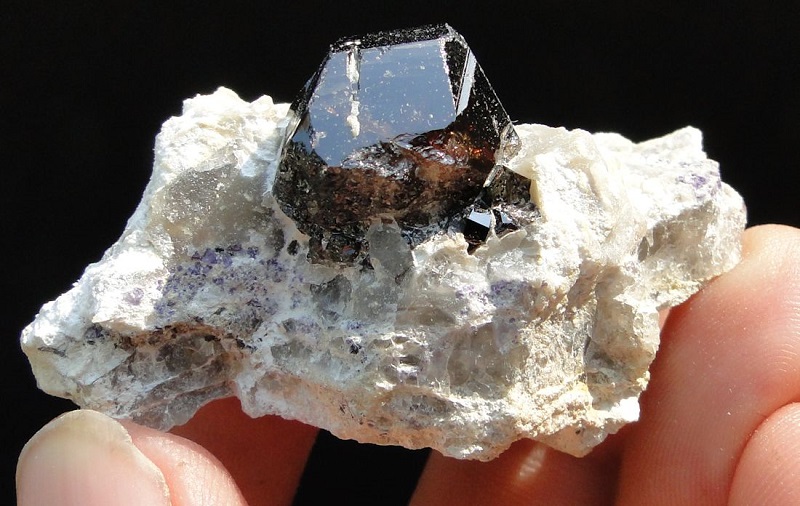 Cassiterite helps to bring Divine light into your body from the source of all that is. This is a powerful stone to use in meditation to aid shamanic journeying. It may help you to release energetic debris that is holding back your life's journey, and it is a helpful stone to aid spiritual grounding. This crystal has a strong spiritual grounding energy, and has an interesting mix of balancing your energy and energizing you depending on what you may need. It can be very helpful for anyone who has deeply long held childhood issues of rejection that they have not dealt with. It has an excellent influence on the intellect, and has a useful effect to aid intellectual problem solving, especially in the field of mathematics. This specific beauty comes from the Preiselberg area (Preisselberg), Krupka, Krušné Hory Mts, Bohemia, Czech Republic.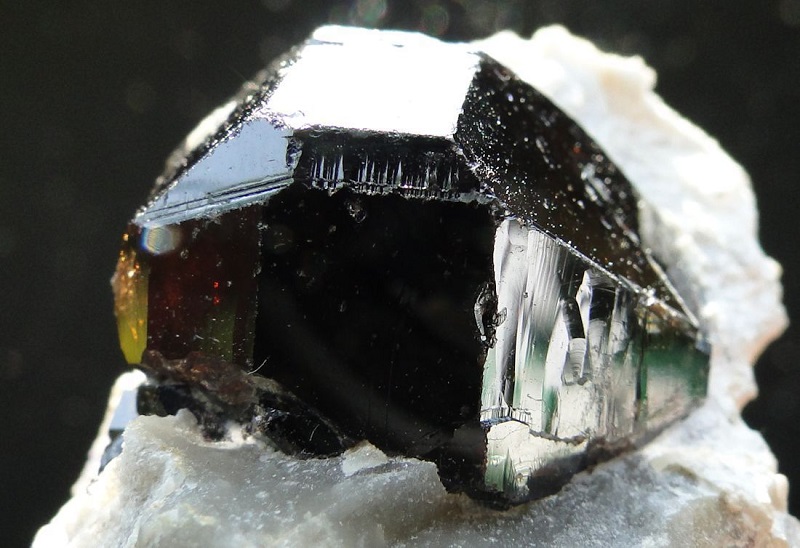 Another lovely gem, you can purchase it here.
Natrolite
Natrolite Crystals are possibly the most powerful variety of the zeolites. They are stones that will create amazing personal shifts, as they are high vibration crystals with amazing energy. If you are working on your spiritual growth these crystals are extremely beneficial, and they work well in combination with other high energy stones.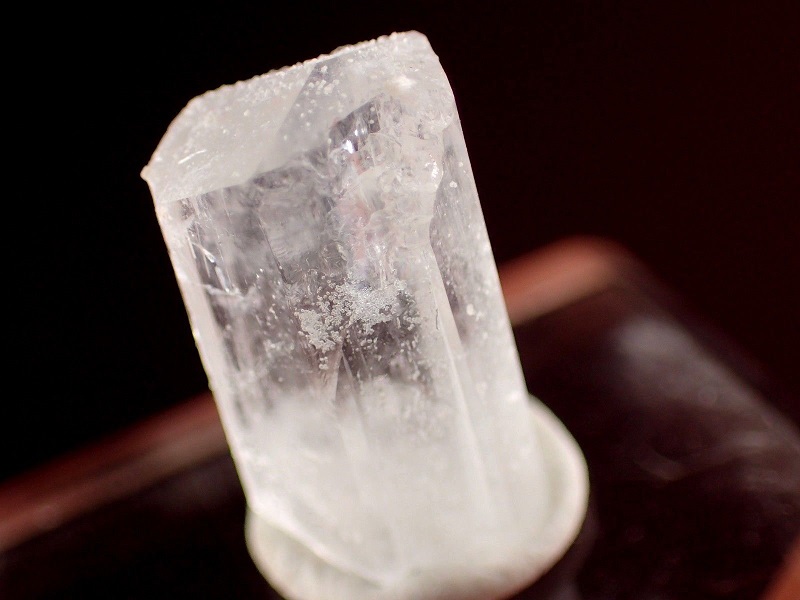 Zeolites generally as a group of stones can assist the environment, as they absorb toxic products and odors. Because this stone is one of this very helpful group of crystals, it is an excellent stone to have in your home, but it is its metaphysical properties that make it most desirable to own. This specific specimen comes from Těchlovice, Děčín, Ústí Region, Bohemia, Czech Republic.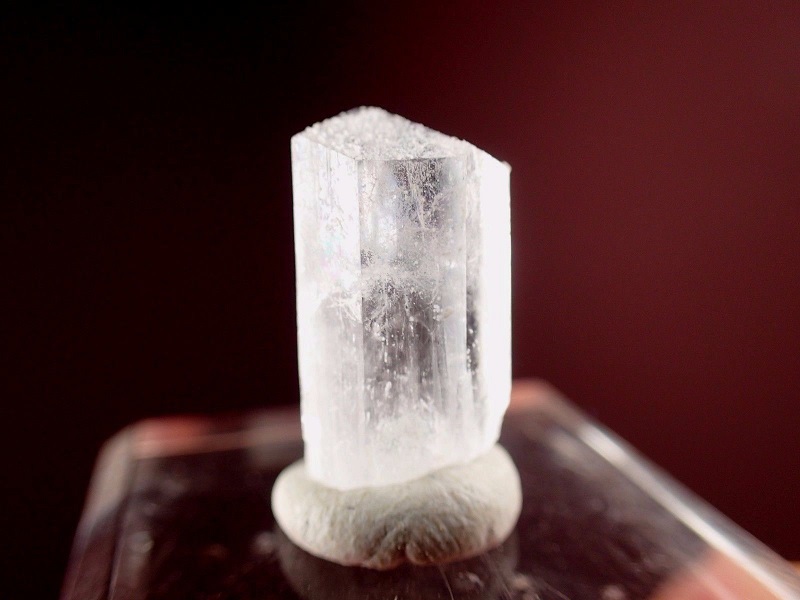 You can purchase it here.
Fluorapatite
Fluorapatite is by far the most common species in the apatite group. It occurs in almost all igneous rocks, during initial phases of paragenesis, as an accessory mineral, commonly in microscopic crystals, and may occur as very large bodies as late-magmatic segregations in alkaline igneous rocks. Also occurs crystallized in pegmatitic facies of acidic and basic types of igneous rocks.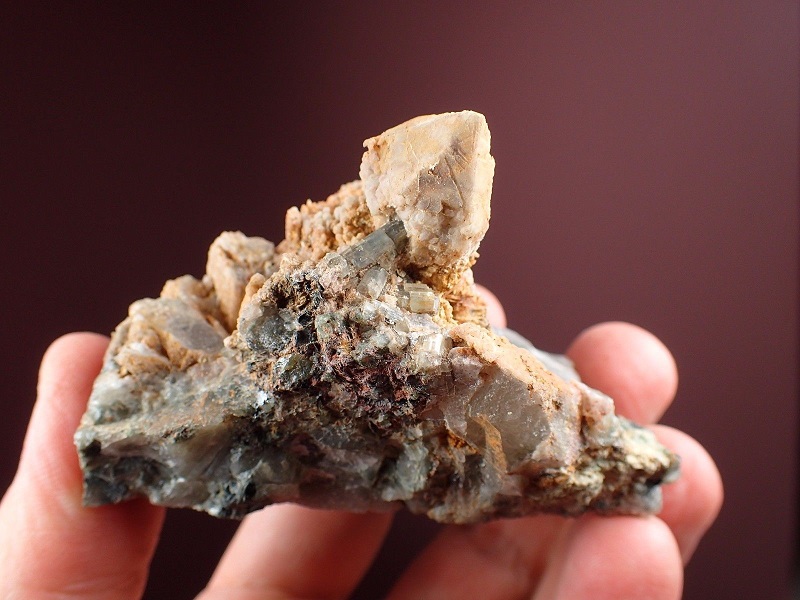 Common in magnetite deposits, and in hydrothermal veins, particularly those formed at high temperatures, and in Alpine cleft-type veins. Fluorapatite is primarily used as a talisman to keep a person in harmony and centered by buffering the demands of the external world. It is also used healing efforts involving the Heart Chakra and to bring balance to a room or home promoting harmony within. It is useful in Feng Shui efforts in the center of a space.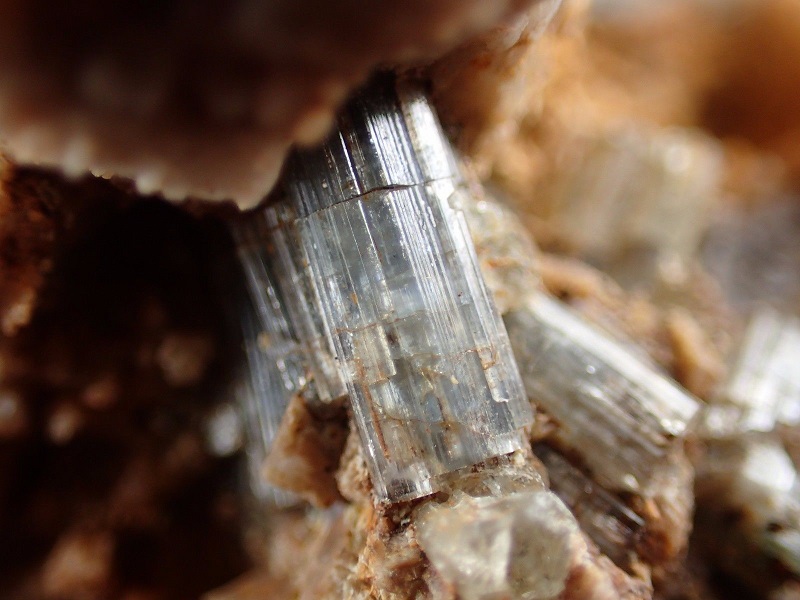 You can purchase it here.
Stilbite
Stilbite is a common and perhaps the most popular zeolite mineral for collectors. Stilbite crystals can aggregate together to form a structure resembling wheat sheaf's. This hourglass structure looks like several crystals stacked parallel to each other with the tops and bottoms of this structure fanning out while the middle remains thin. Stilbite's hallmark crystal habit is unique to stilbite and a rarer but related zeolite called stellerite. Whether in the wheat sheaf's or not, stilbite can be a handsome specimen with its pearly luster and often colorful pink tints. Stilbite commonly forms nice crystals inside the petrified bubbles (called vesicles) of volcanic rocks that have undergone a small amount of metamorphism.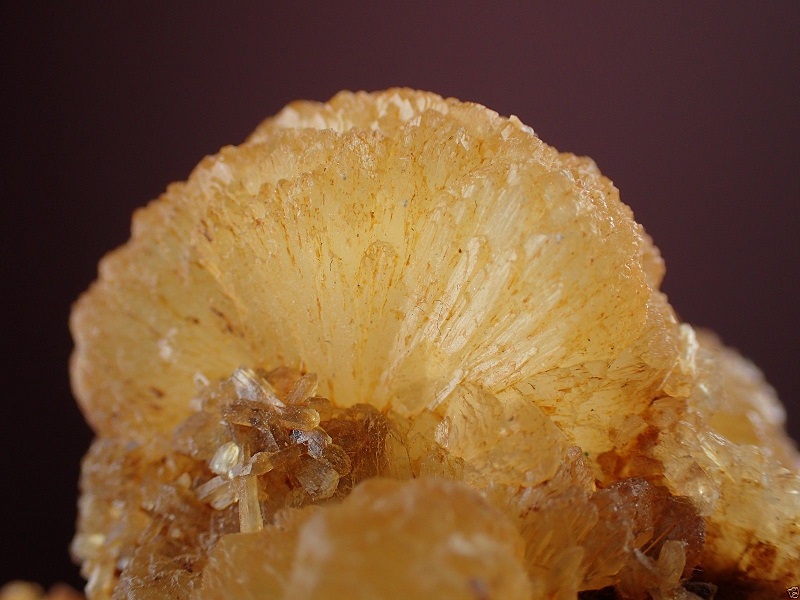 This soft and delicate crystal resonates with the vibration of Universal Love, helping to open the heart and overcome fear and loss. It's calming influence brings inner peace and in meditation it gently expands our consciousness to be aware of other realms and dimensions. It helps to quiet the mind and sleeping with it by the bed, it is a soothing ally for those suffering insomnia. It is a wonderful support for those who feel overwhelmed with too many tasks or have difficulty making decisions because, by clearing the mind of unconscious clutter, it creates a state of clear, positive thought and helps the mind to focus. This specimen comes from Krásné, Šumperk, Olomouc Region, Moravia, Czech Republic.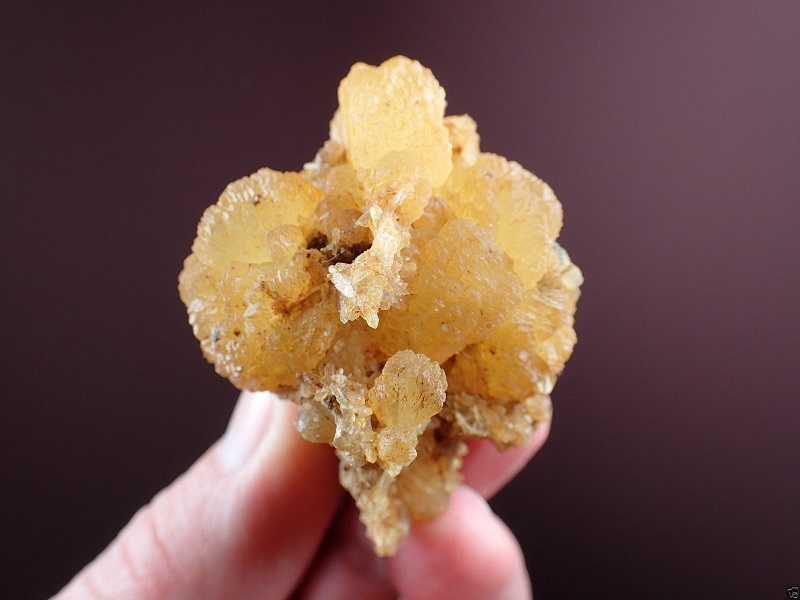 You can purchase it here.
Krupakaite
Next we see a rare specimen of krupakaite with sericite with flourite on quartz. Named after the type locality at Krupka in the Czech Republic. Krupkaite is a rare but widespread mineral and is found in hydrothermal deposits.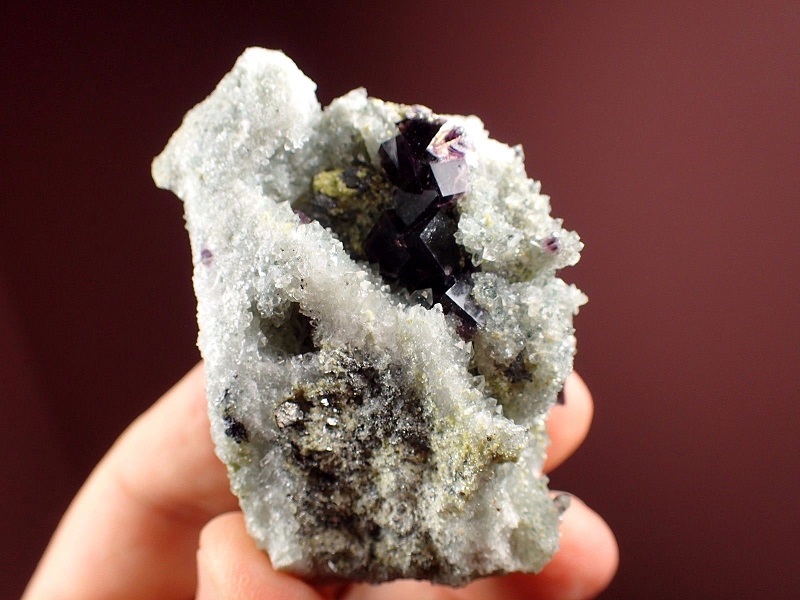 It's occurrence is very rare in hydrothermal veins and that is what makes this a sought after specimen.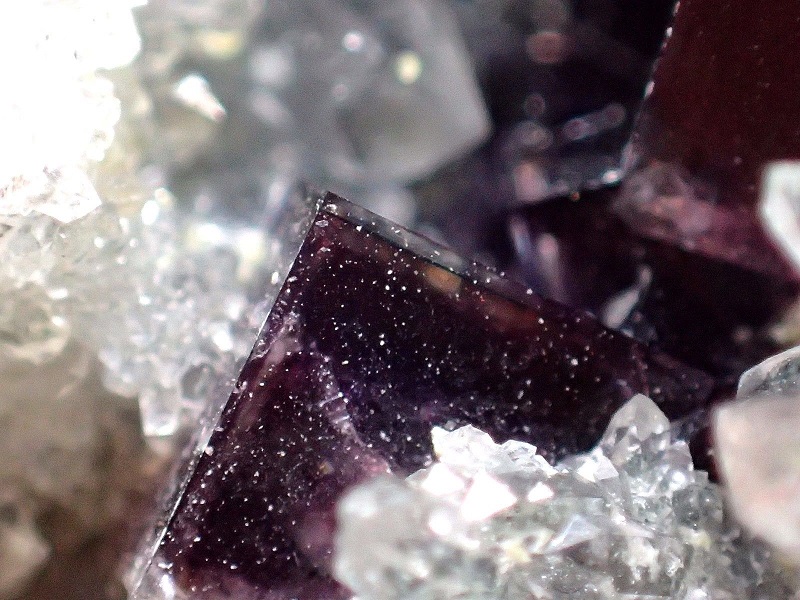 You can purchase it here.
Moldavite
Moldavite is a high frequency Tektite, said to be of extraterrestrial origin. Many find its vibration to be intensely transformational. It can catalyst profound life changes like no other stone. It is a potent tool for spiritual evolution and expansion of consciousness. Moldavite ushers one towards spiritual truth, and as such can provide an intense ride for the ego. Said to provide a channel for communication between worlds, and facilitate dimensional travel.
Due to its high frequency, Moldavite can also be used for psychic protection, and it will raise the vibration of other stones around it to their highest potential. It is advised to use Moldavite sparingly in the beginning until you get used to its power and intensity. A grounding stone such as Shungite or Black Tourmaline may be helpful to use with Moldavite initially, to help you better tolerate its high energy. Moldavite can stimulate psychic abilities very fast and should be used with caution.
You can purchase it here.
Rhodochrosite
Known as the Stone of the Compassionate Heart, Rhodochrosite symbolizes selfless love, moving one beyond mere empathy but stirring one to action on others' behalf. Rhodochrosite, however, directs that love first toward the self for the specific purpose of emotional healing. By empowering one to earnestly examine old wounds, suppressed feelings, and traumas of childhood or past lives, it enables one to view old situations with new information, and allows one to acknowledge and release pain, along with destructive patterns of behavior one may have adopted as a means to cope. Its vibration of self-love, forgiveness and compassion for the child within, assists in reclaiming the self one was born to be.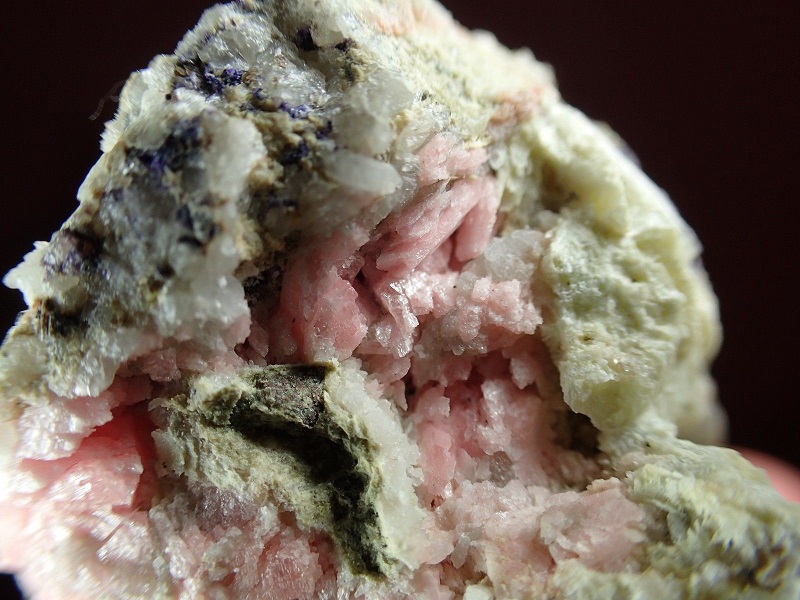 Rhodochrosite is also referred to as Raspberry Spar, Manganese Spar, and most notably as Inca Rose (Rosa del Inca or Rosinca), as the Incas believed Rhodochrosite was the blood of their ancestral rulers turned to stone. Wearing, carrying or meditating with Rhodochrosite helps make one buoyant and cheerful, dynamic and active. It is mentally enlivening, stimulating one's creativity, dream states and sense of personal power. It allows for spontaneous expression of feelings, and can enhance passion and sexuality. This one comes from Stannum Mine, Horní Slavkov (Schlaggenwald), West Bohemia , Czech Republic.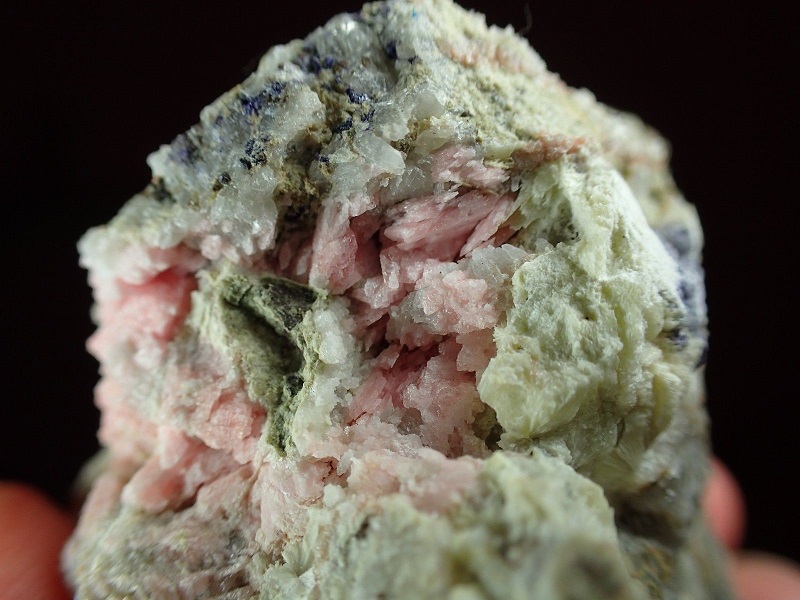 You can purchase it here.
Star Quartz
Star quartz (in Czech Hvězdovec) was discovered in the quartz veins penetrating melaphyre (basaltoid rock) on the hill Strážník by dr. Emil Porth from Wiener Geologic Institute, who was living in the area in the 1850's. The unique radial star-shaped quartz aggregates were formed in low temperature conditions. Unusual quartz form was then reported in literature in 1857 by A. E. Reuss and F. Pošepný. The site was quite famous at the time and star quartz could be seen in many museum collections.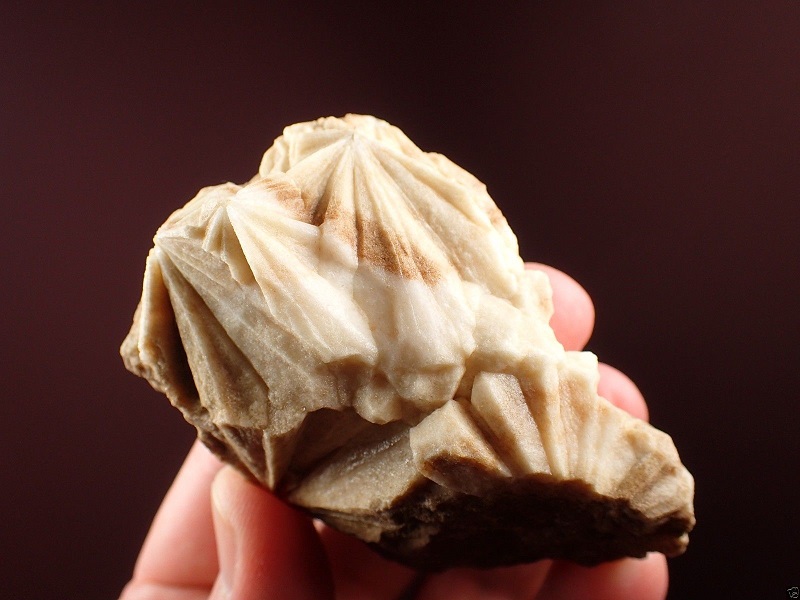 The maximum reported diameter of radial aggregates was 10 cm. Nowadays, the site where the star quartz was found was covered with soil – to prevent further collecting – it was declared a natural preserve in 1963. This makes this piece especially rare.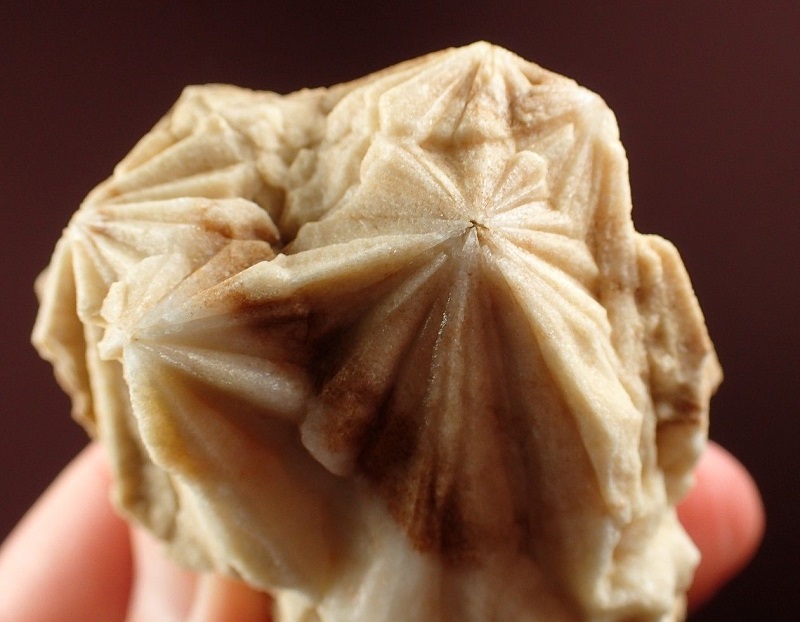 You can purchase it here.
Cinnabar
Cinnabar has strong metaphysical properties, and it is known as a stone for manifestation and wealth creation, and has been labeled the 'Merchants Stone'. The energy of this stone may bring an increase of wealth into your business. This stone is also powerful for awakening mystic vision, and this may empower you to complete your Divine purpose for incarnating at this time. The meaning of the name Cinnabar comes from the Persian word meaning 'Dragons Blood' (which is clear in the image below), and it is also sometimes called Cinnabarite.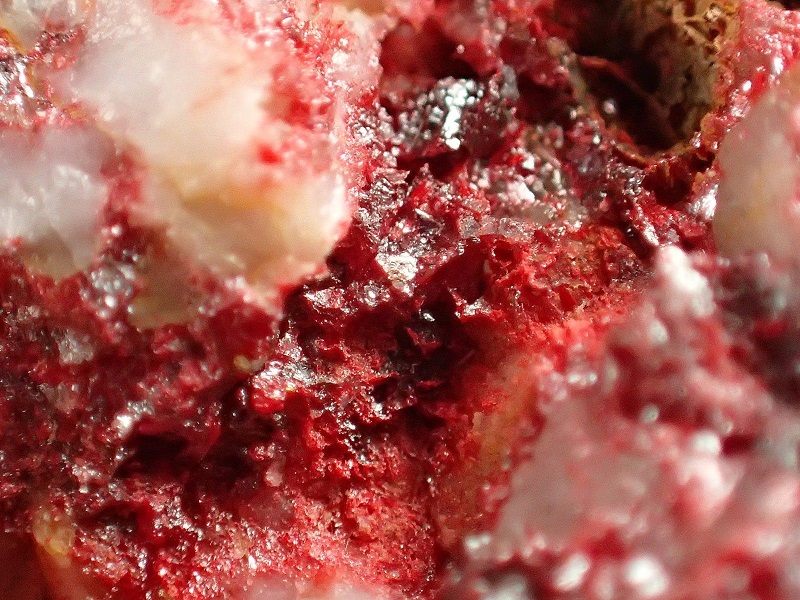 It is a stone of transformation, of magic, alchemy and healing. It aids enhanced communication and inspired thinking, and may be used to align all of the chakras and release fear and resentment. This one originates at Jedová hora (Dědova hora), Neřežín, Central Bohemia Region, Czech Republic.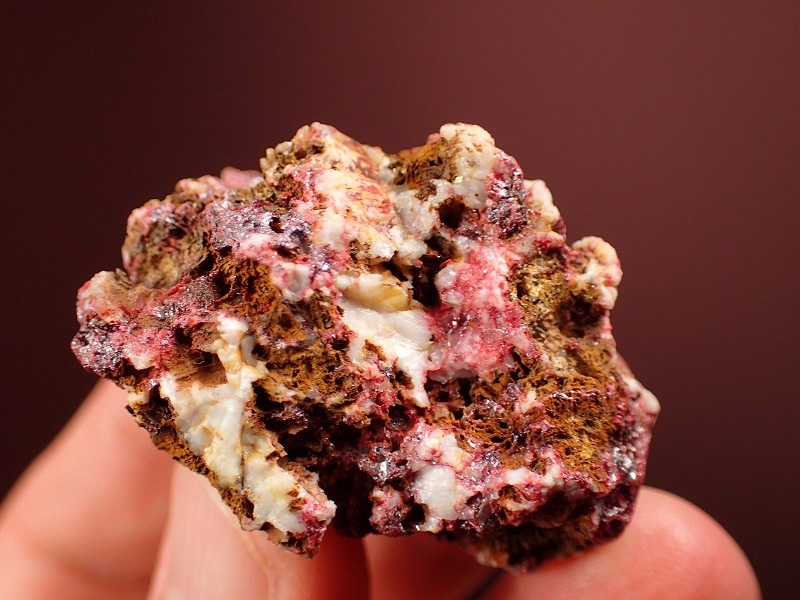 You can purchase it here.
Bertrandite aka Tiffany Stone
Bertrandite is a beryllium sorosilicate hydroxide mineral with composition: Be4Si2O7(OH)2. Bertrandite is a colorless to pale yellow orthorhombic mineral with a hardness of 6-7. It is commonly found in beryllium rich pegmatites and is in part an alteration of beryl. Bertrandite often occurs as a pseudomorphic replacement of beryl. Associated minerals include beryl, phenakite, herderite, tourmaline, muscovite, fluorite and quartz.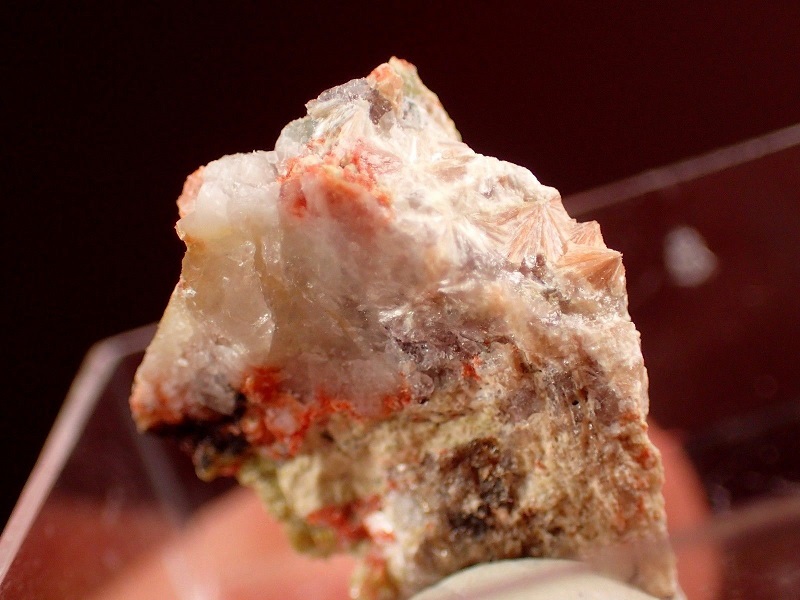 This very special stone is a seeker transformer crystal, which is a crystal that helps one get back on the path to their soul purpose. This stone is not one that automatically matches and vibrates to our energy. To experience the sweet joy this crystal has to offer, one must first connect with it. When the connection is made one will feel the wonders of its powerful energy and subtle vibration.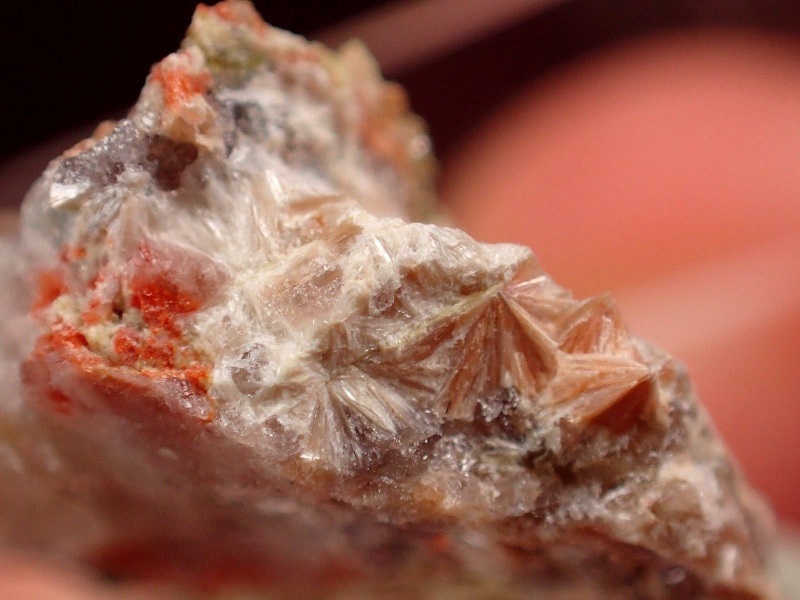 It is most useful in helping one develop their psychic abilities. It is also very powerful in healing. It connects the Heart, Thymus and Higher Heart Chakras, which fills one with a pure sensation of love. It has the ability to release energy blockages and enhance one's sex life, and is said to enhance sexual experiences. It is an excellent aid for any person that seeks guidance in developing psychic abilities.
You can purchase it here.
Alacranite
Alacránite (As8S9) is an arsenic sulfide mineral first discovered in the Uzon caldera, Kamchatka, Russia. It was named for its occurrence in the Alacrán silver, arsenic, antimony mine, Pampa Larga, Chile. It is generally more rare than realgar and orpiment. Its origin is hydrothermal. It occurs as subhedral to euhedral tabular orange to pale gray crystals that are transparent to translucent. It has a yellow-orange streak with a hardness of 1.5. It crystallizes in the monoclinic crystal system. It occurs with realgar and uzonite as flattened and prismatic grains up to 0.5 mm across.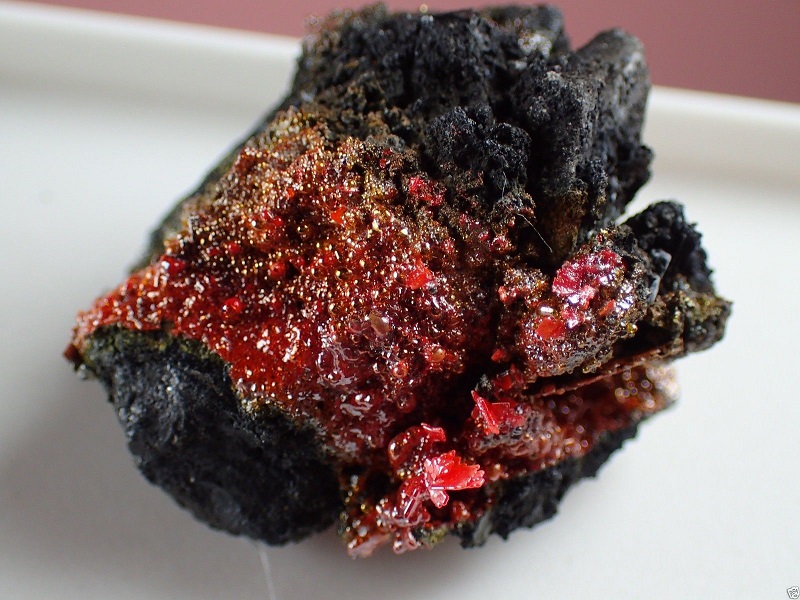 This one comes from Kateřina Coal Mine, Radvanice, Eastern Bohemia, Czech Republic.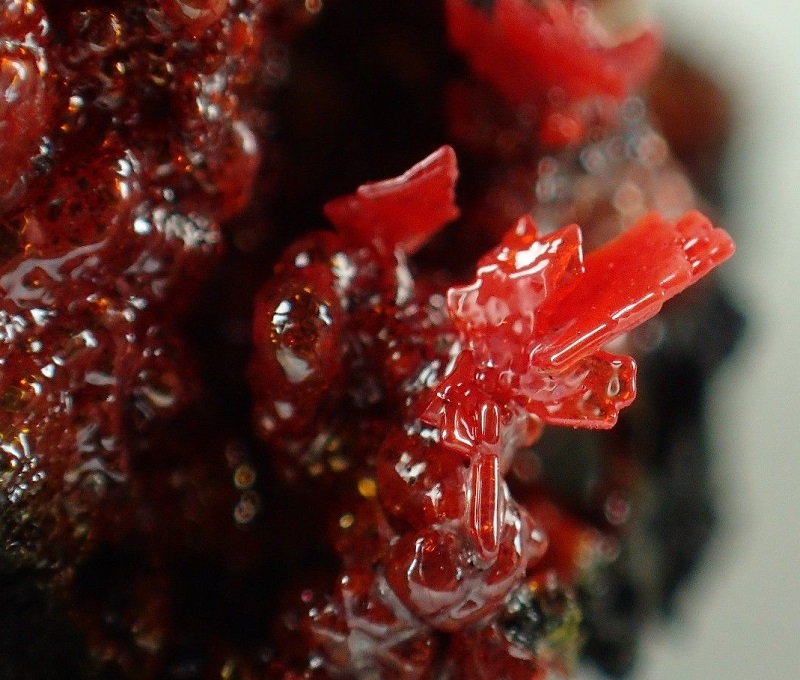 You can purchase it here.
Obviously this is just a small sample of what's available, but you can see the magic of what is hidden within the earth of the Czech Republic.
Thank you for your support – We appreciate you more than you know!
We know that you could spend hours, days, weeks and months finding some of this information yourselves – but at this website, we curate the best of what we find for you and place it easily and conveniently into one place. Please take a moment today to recognize our efforts and make a donation towards the operational costs of this site – your support keeps the site alive and keeps us searching for the best of our heritage to bring to you.


Remember, we rely solely on your donations to keep the project going.
Thank you in advance!
If you have not already subscribed to get TresBohemes.com delivered to your inbox, please use the form below now so you never miss another post.