Znojmo is a town located in the southern region of the South Moravian Region of the Czech Republic. The town itself rises high above on a rock outcropping on the steep left bank of the Thaya (Dyje) River. It is located near the border with Austria, and connects to Vienna by railway and road. The Znojmo district is rich not only history, but in land, as it is surrounded with open fields, hills, and an all-together beautiful landscape.
Because of its land and warmer weather, and the fact that it is in the center of the Czech Republic's wine producing region, Znojmo and other surrounding towns are well known for their production of the most amazing wines.
The Znojmo region has always been predominantly agricultural because it has a warm and dry climate with over 100 days per year with an average temperature of 60 degrees, perfect wine growing temperature and it sits at a sea level of 290 meters above sea level. Znojmo has always been famed as a wine center which is evidenced by a labyrinth of long wine-cellar corridors dug directly beneath the town.
This region houses quite a few major vineyards and celebrates wine with a historic parade that takes place each year in September. It is one of the oldest wine growing areas in the Czech Republic and we must admit, quite a beautiful one. Just check out the lush vineyards!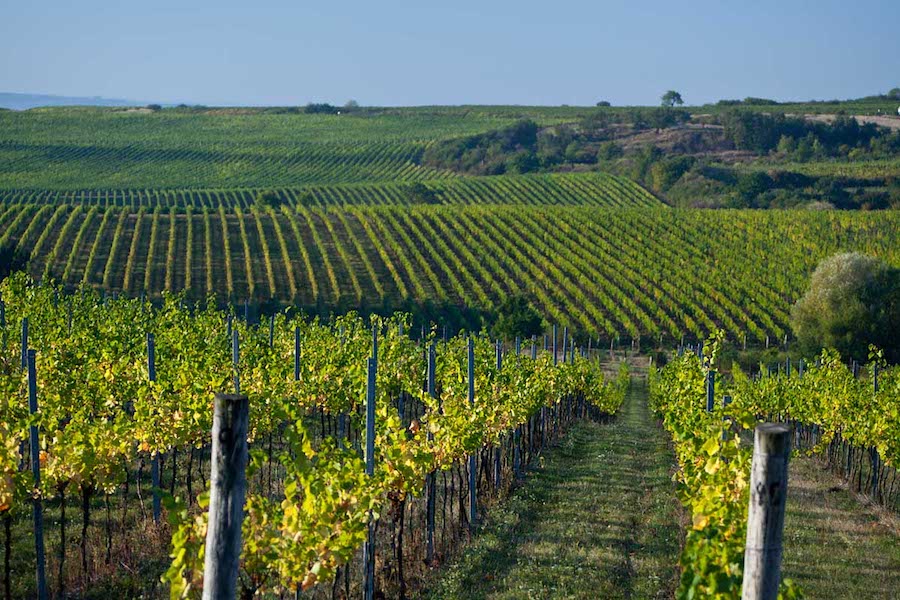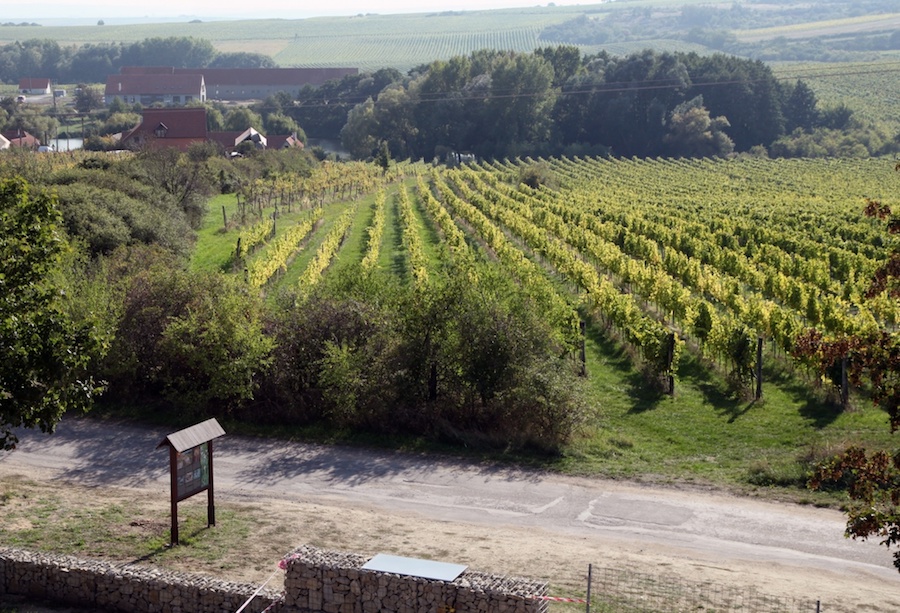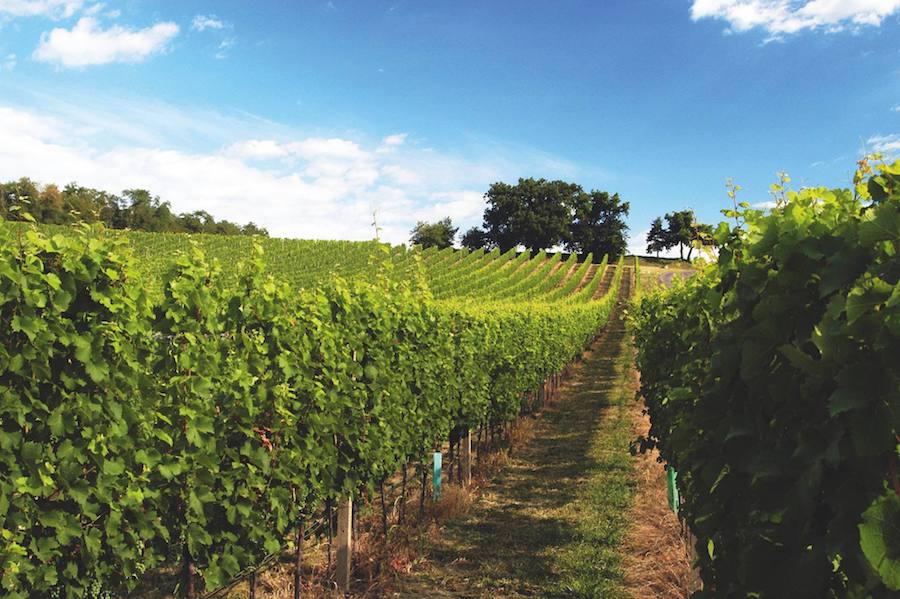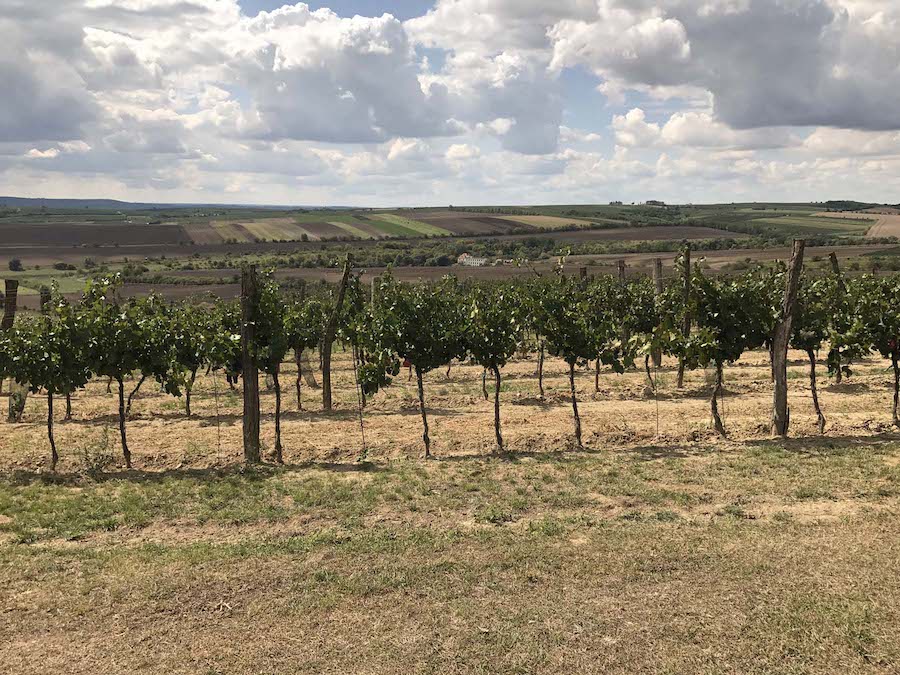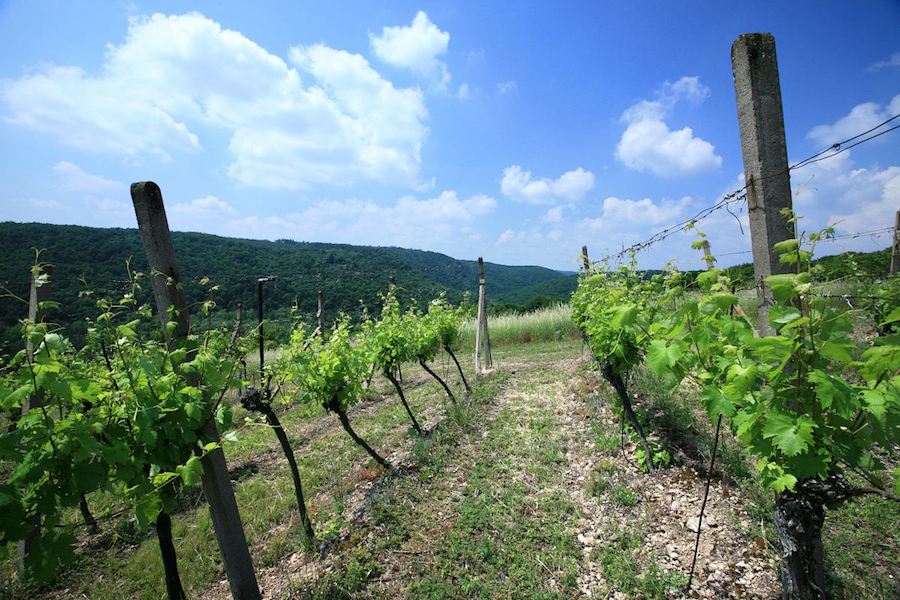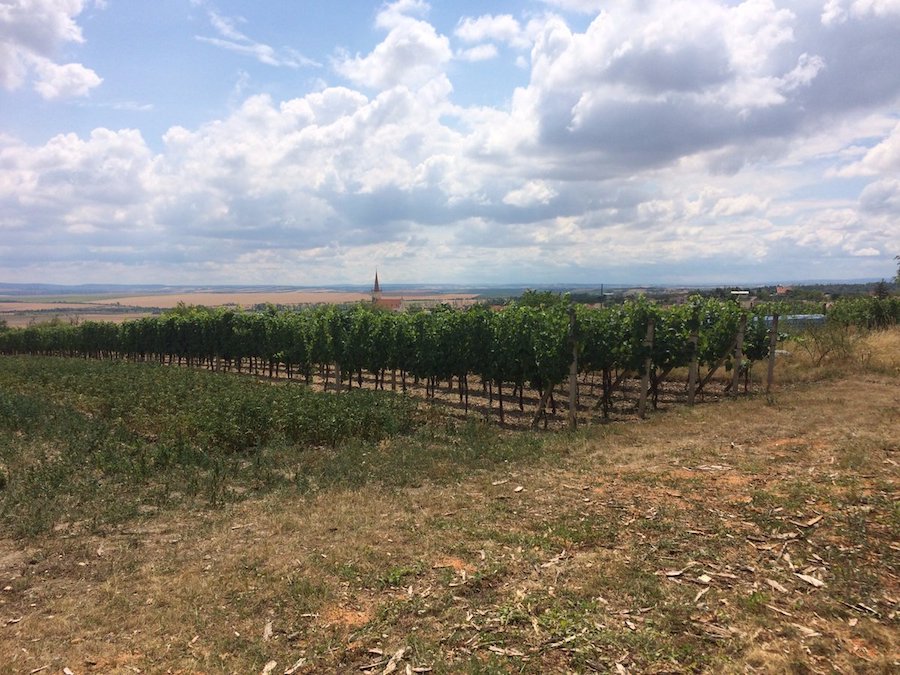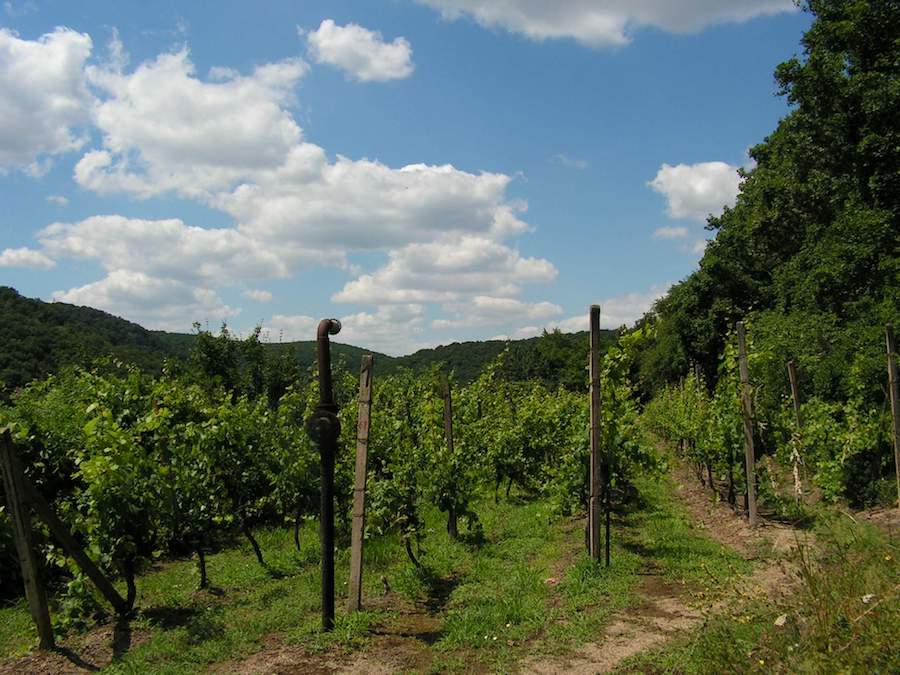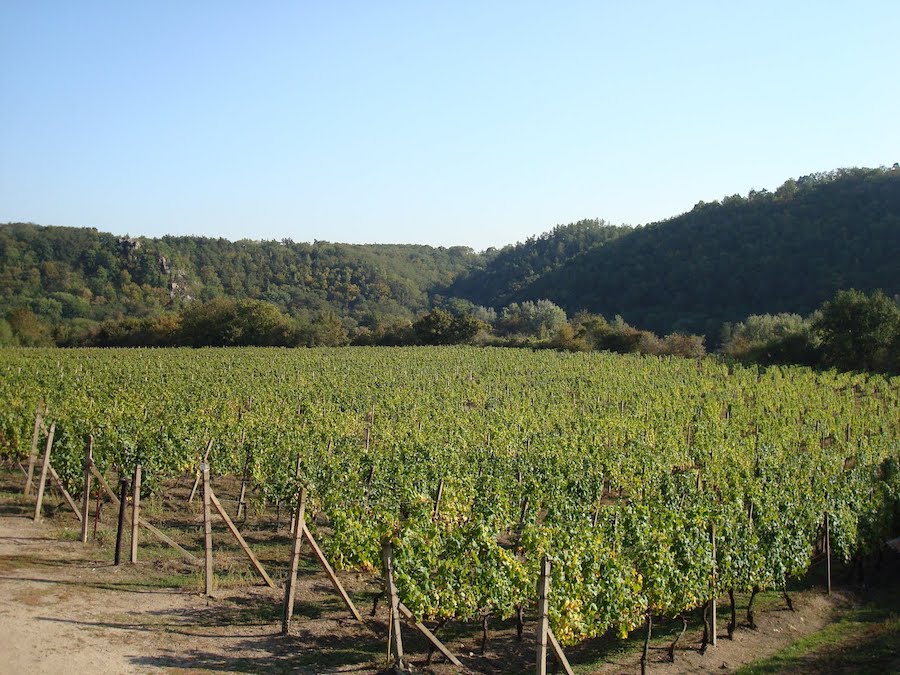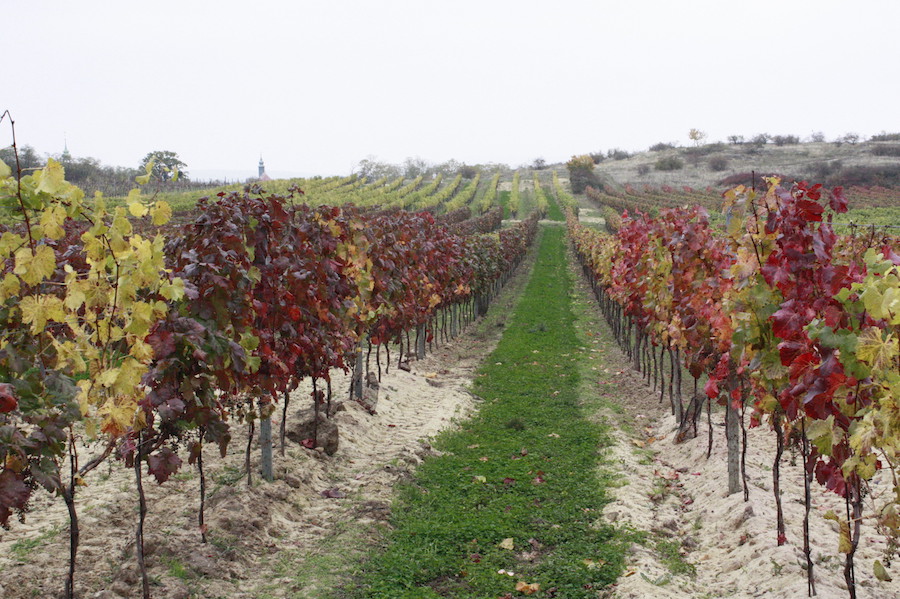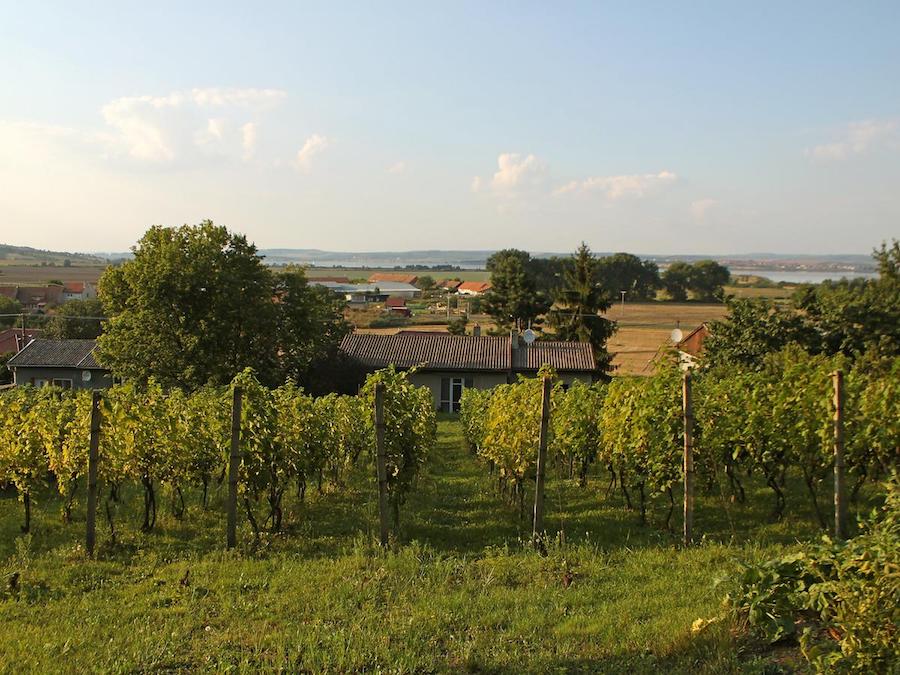 Typical for Znojmo is the production of white aromatic wines. Apart from Grüner Veltliner, which is the principal grape variety here, Müller-Thurgau, Sauvignon Blanc, Riesling, Pálava all prosper in this area.
An excellent quality is also achieved by all the Pinot family – Blanc, Gris and Noir.
We hope you'll visit the area the next time you are in the Czech Republic.
Cheers!
If you have not already subscribed to get TresBohemes.com delivered to your inbox, please use the form below now so you never miss another post.
---
Remember, we rely solely on your donations to keep the project going.
Become a friend and get our lovely Czech postcard pack.