Otakar Štáfl was born on December 30, 1884 in Havlíčkův Brod. Located in the medieval town fortifications of Havlíčkův Brod is a bastion, which today bears the name of Otakar Štáfla. He had his studio on the premises.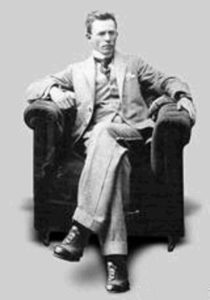 He did not finish  grammar school and headed straight for Prague where he was admitted to the landscape school of Ferdinand Engelmüller.  He excelled as a graphic artist and illustrator of children's books and we'll be looking at illustrations from one of those today.
His drawings were often published so he quickly managed to get a permanent job at Politika Publishing House.
During the First World War he organized humanitarian events for the benefit of orphans and war widows and engaged in the public life of his hometown. After the war, he was credited with the construction of the monument of Karel Havlíček and the creation of Havlíčkův Muse.
But Štáfl is most likely most known as a painter of the High Tatras. This is where he spent a considerable part of his life. He captured their beauty not only in countless watercolors, but also in monumental oils. He was able to do this because he spent over twenty years of his life there.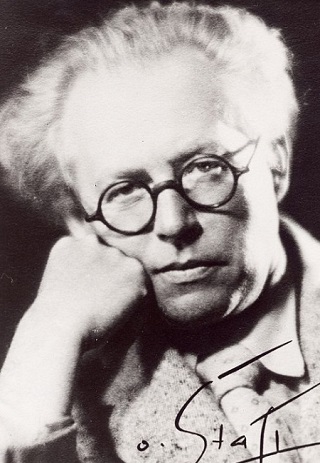 Between 1924 and 1930, he exhibited his work at the Great Tatras and in various Czech and Slovak towns.
Until 1938 he had a permanent exhibition of paintings in the cottage at Popradský ples.
Eight years after the establishment of Czechoslovakia, two postage stamps with paintings of the Slovakian Mountains were published and two years later, a beautiful representative cycle of 120 color reproductions of Stáfl Watercolors from the High Tatras, accompanied by texts of experts on Tatra flora and fauna, was published.
He also participated in the creation of the Symbolic Cemetery in the Limbovy háj under Ostrów in the High Tatras.
Tragically, Otakar Štáfl died with his wife, Vlasta, during the raid of American aircraft on Prague on February 14, 1945 at his atelier in Prague, (Vinohrady) when it was hit by an allied bomb. In the rubble of the house, they perished.
Today we are looking at illustrations from Czech Illustrator & Painter Otakar Štáfl's book Na Měsíc a ještě dál (To the Moon and Beyond), which was published in 1931 by the Českomoravské podniky tiskařské a vydavatelské. The book was written by Josef Hais Týnecký (1885 – 1964)
As you can summarize from the illustrations, it is about a group of insects traveling to the moon and the planets of our solar system.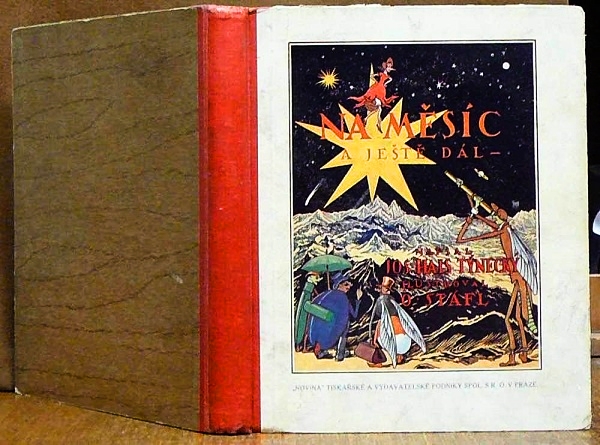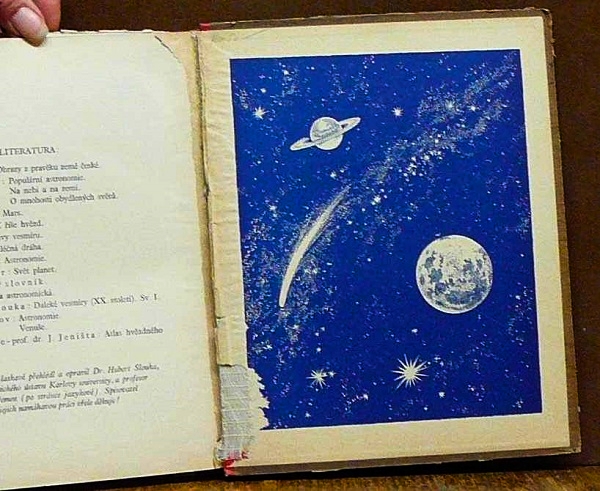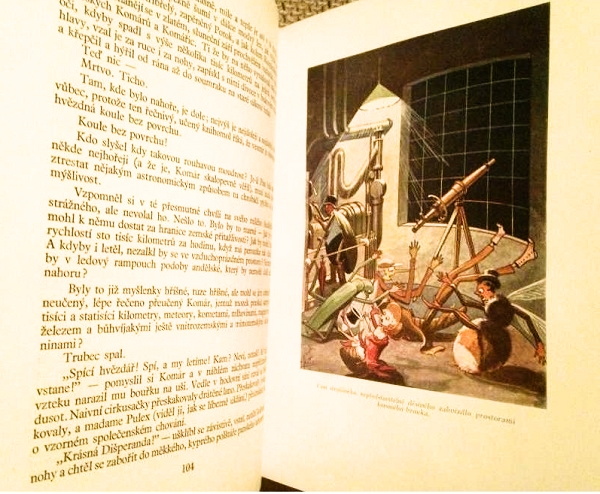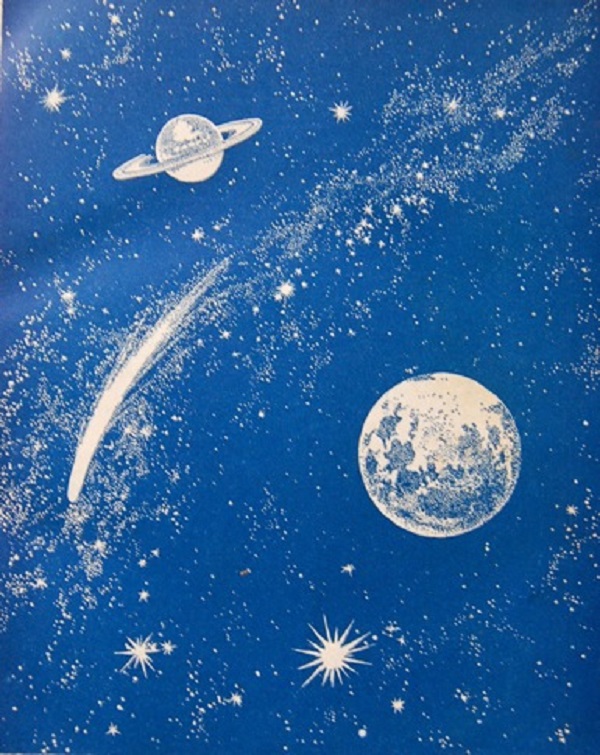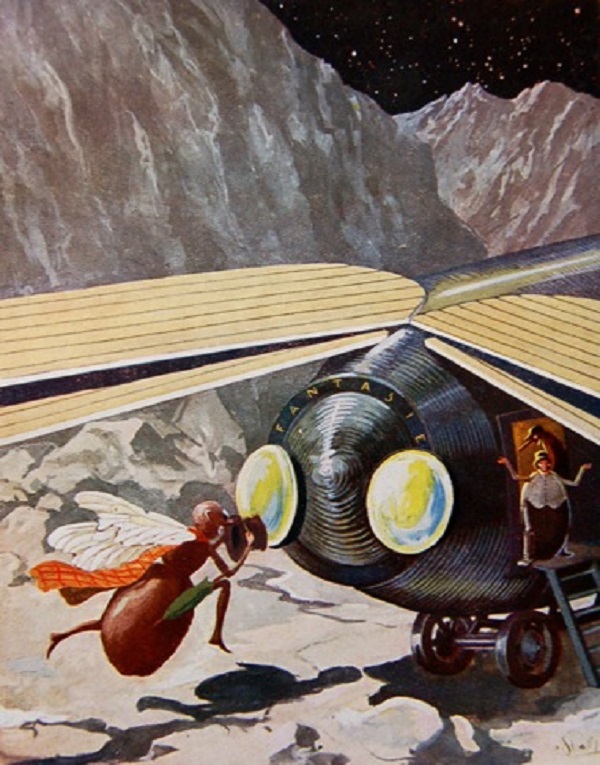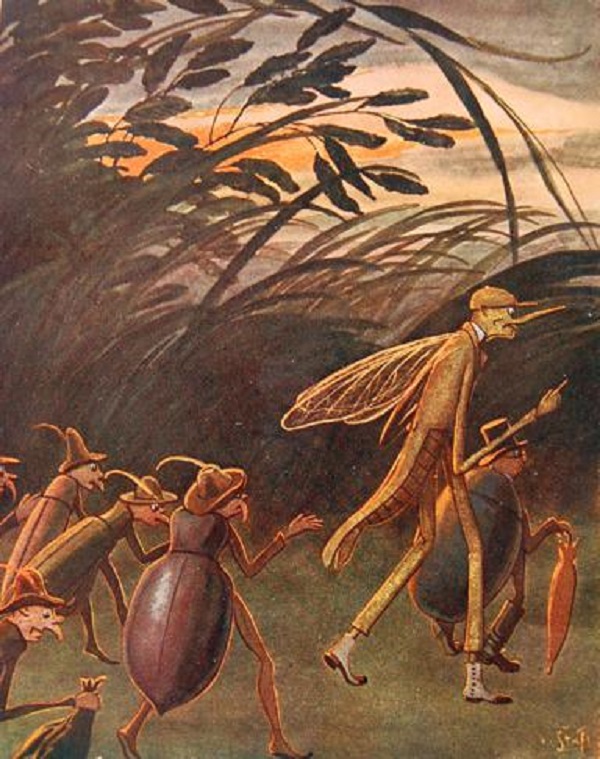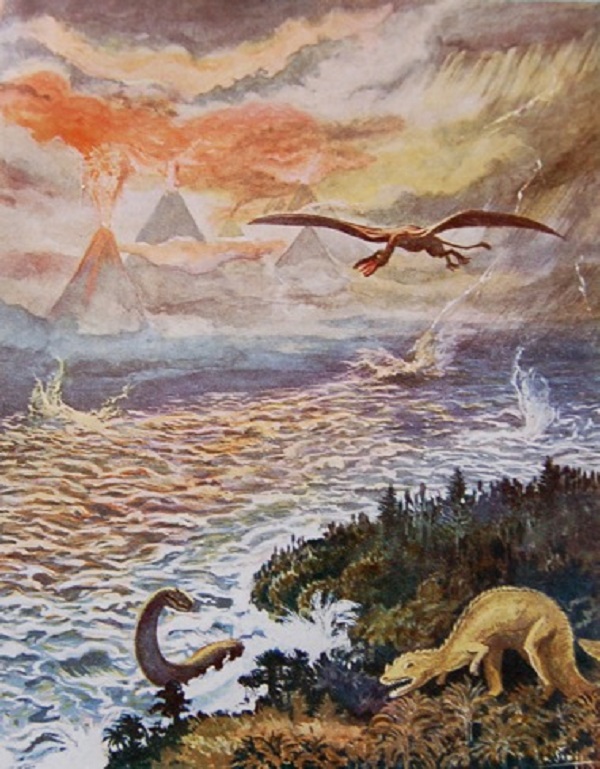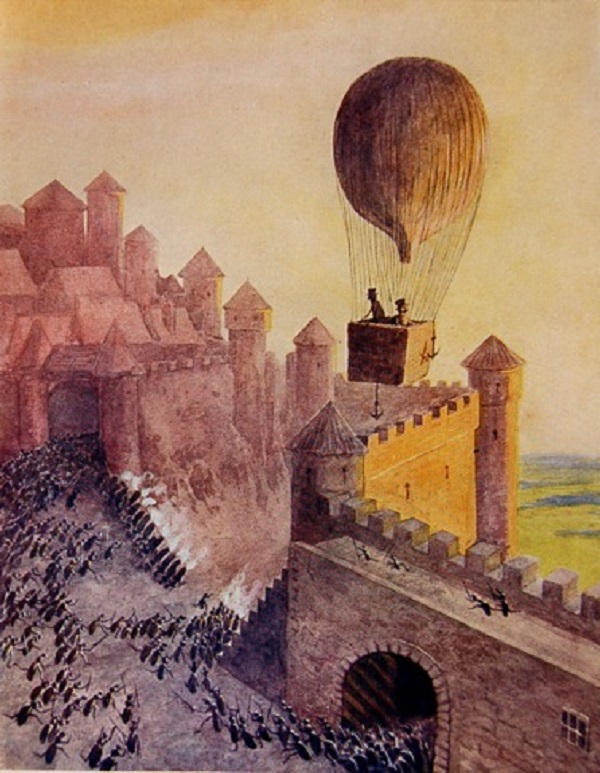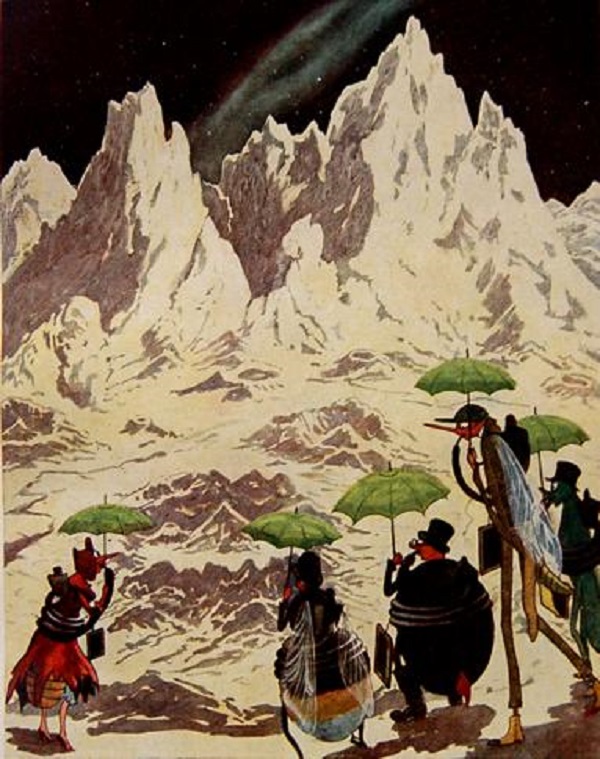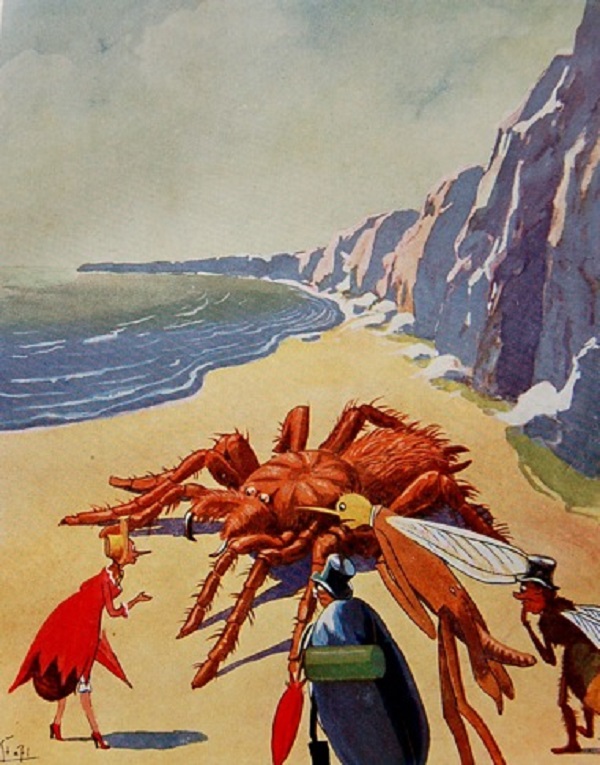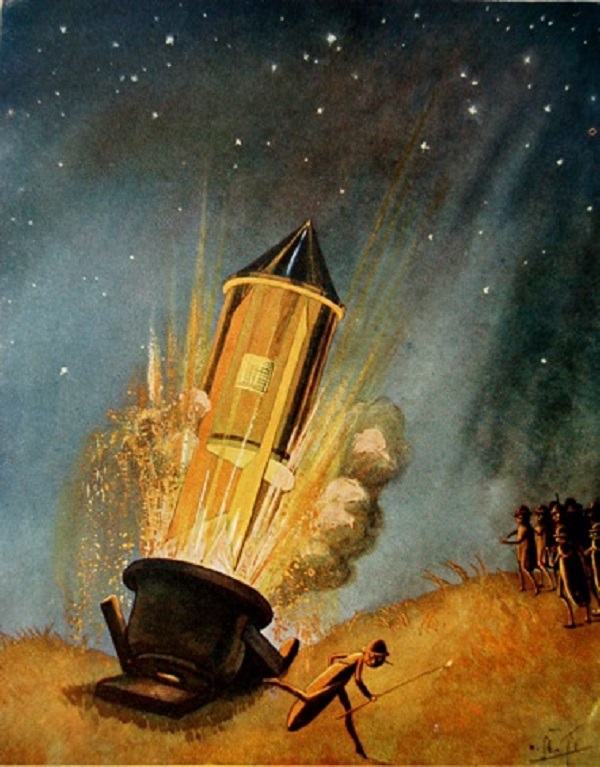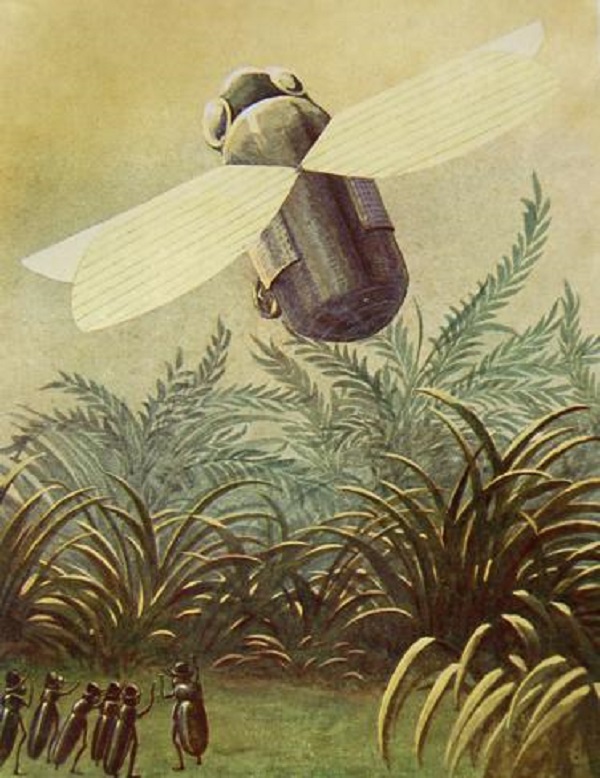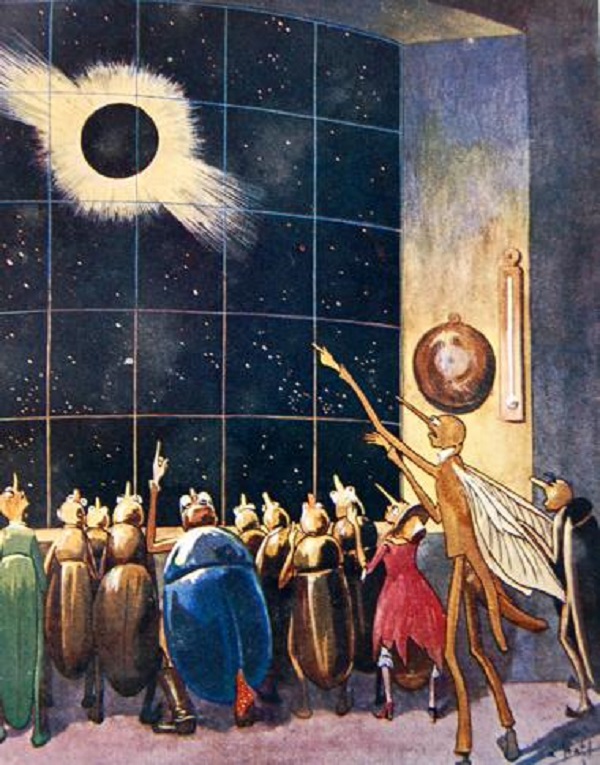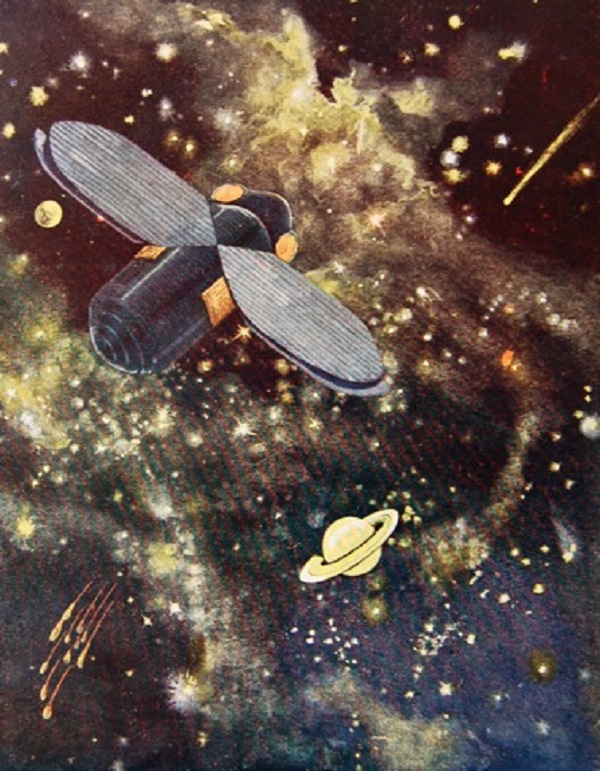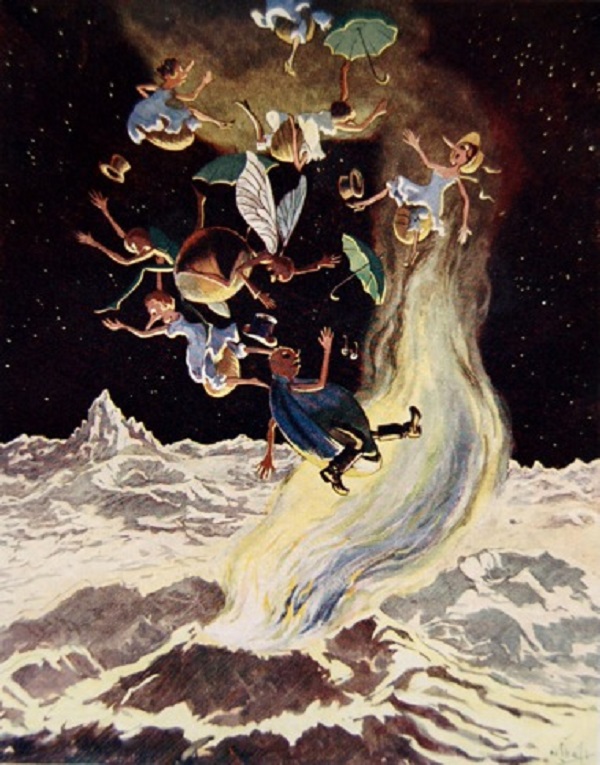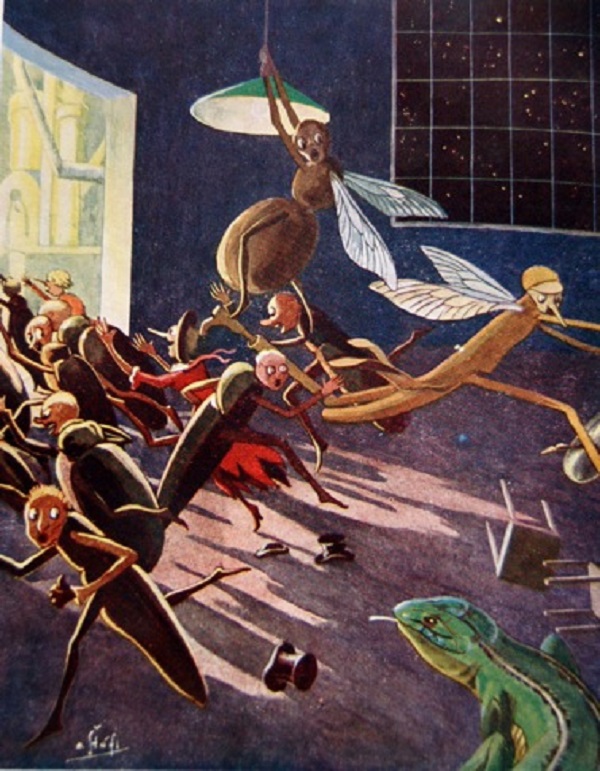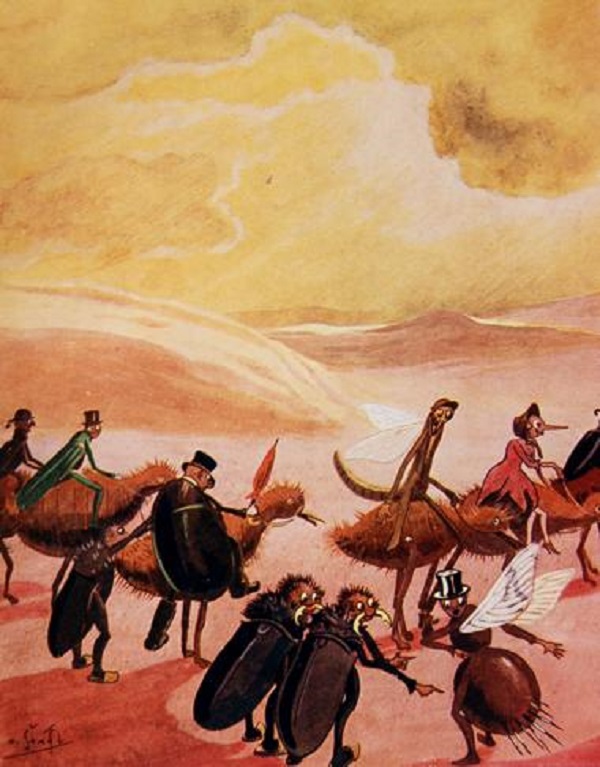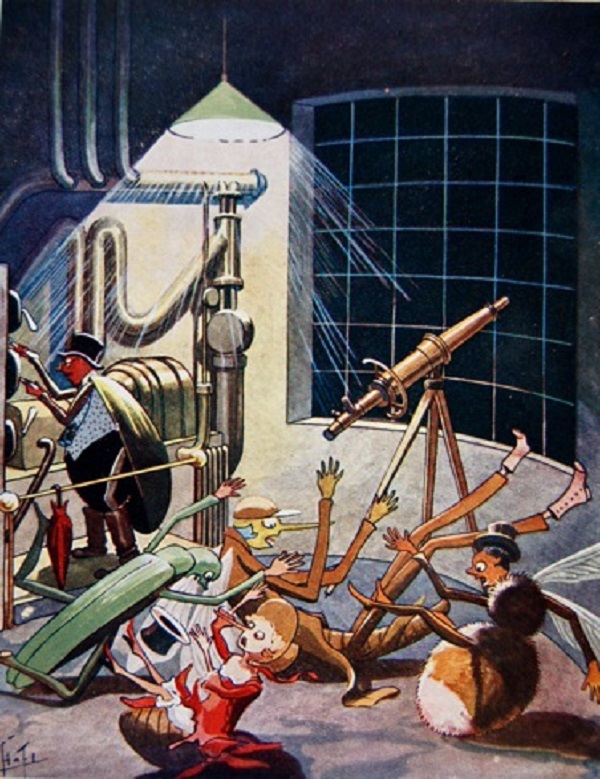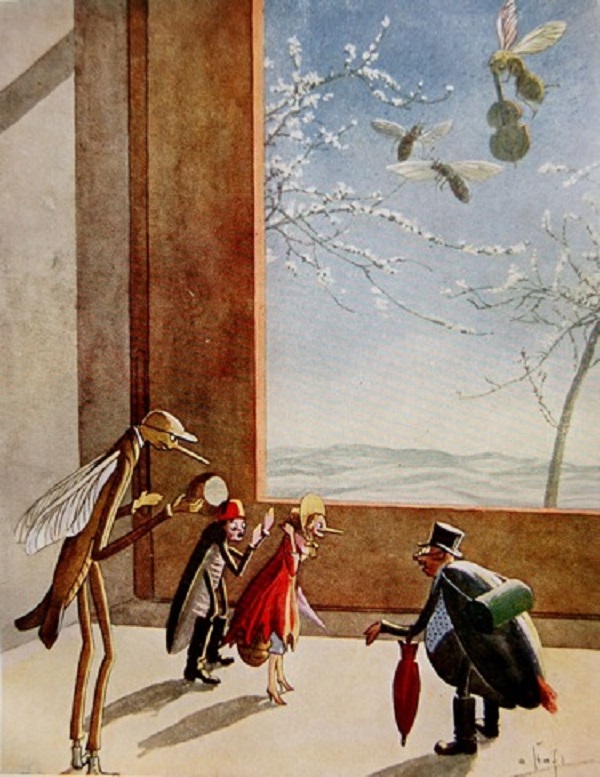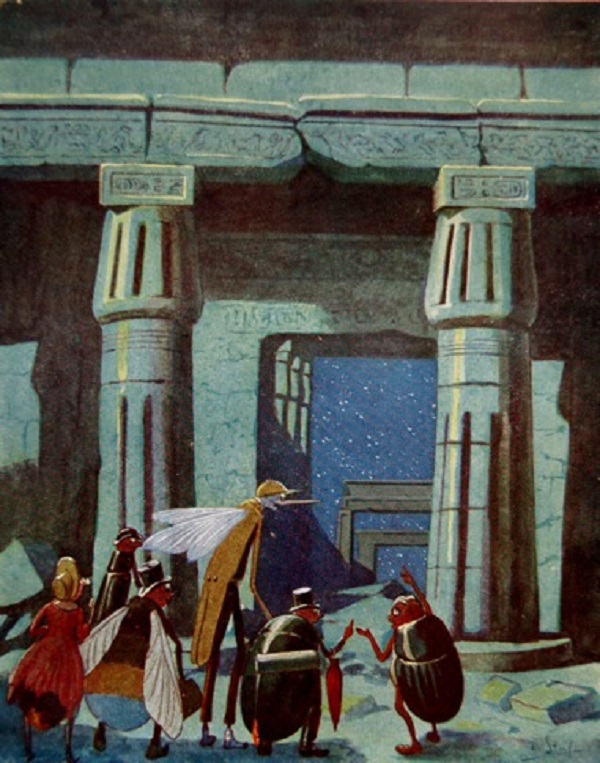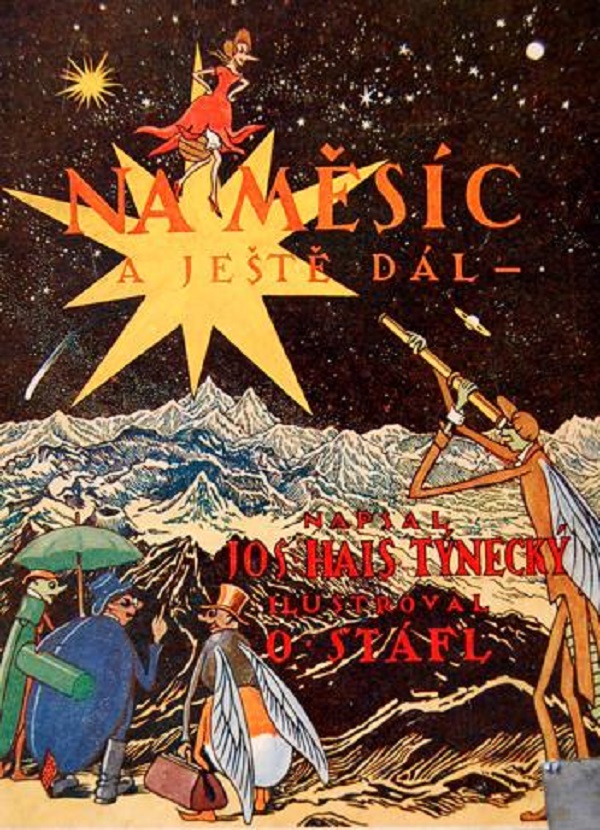 Enjoy!
Thank you for your support – We appreciate you more than you know!
We know that you could spend hours, days, weeks and months finding some of this information yourselves – but at this website, we curate the best of what we find for you and place it easily and conveniently into one place. Please take a moment today to recognize our efforts and make a donation towards the operational costs of this site – your support keeps the site alive and keeps us searching for the best of our heritage to bring to you.


Remember, we rely solely on your donations to keep the project going.
Thank you in advance!
If you have not already subscribed to get TresBohemes.com delivered to your inbox, please use the form below now so you never miss another post.