Oplatky or Wafers are something Czech people are not known well enough for. Czechs have been making wafers since before the 1800s when in almost every spa they would make the wafers and then sprinkle them with sugar for spa guests daily.
Not like the traditional wafers found in the US, these Czech spa wafers are thin and light. When they were originally made they were served fresh, but since then they have evolved and have been layered on top of one another with spices and flavors added.
Spa wafers are a very classic Czech snack. You can buy them hot and fresh off street vendors, in fact on the side of the street in spa towns such as Karlovy Vary it is not unusual to catch people on the side of the street munching on one of these delights. Or, you can buy a box of them in tourist style shops. In many restaurants in the Czech Republic they will also use them as a garnish on other sweets like ice-cream.
One of the oldest and most popular brand of spa wafers in Czech is Kolonada by Opavia and they are still sold today. Their round tin boxes are iconic in Czech culture and they make for a popular, tasty gift. The wafers come in a variety of different flavors such as vanilla, chocolate, hazelnut, cinnamon, or just plain sugar.
Each wafer has a beautiful design pressed into the center of them and when you eat them, they are so thin and sweet, they almost melt in your mouth! But spa wafers are not the only kind of wafers Czech people make and eat.
Czechs love wafers so much that they also make them rolled up with flavored cream in the middle and packaged candy bar style layered wafers in different flavors as well. Some Czechs even make cakes made from layers of huge wafers and cream.
Each year, millions of wafers are bought in Prague, whether they be the classic spa wafers that date back over a hundred years, or the new tasty sweet wafer bars sold at every convenience store. Which is your favorite kind of wafer? We think all of them are great!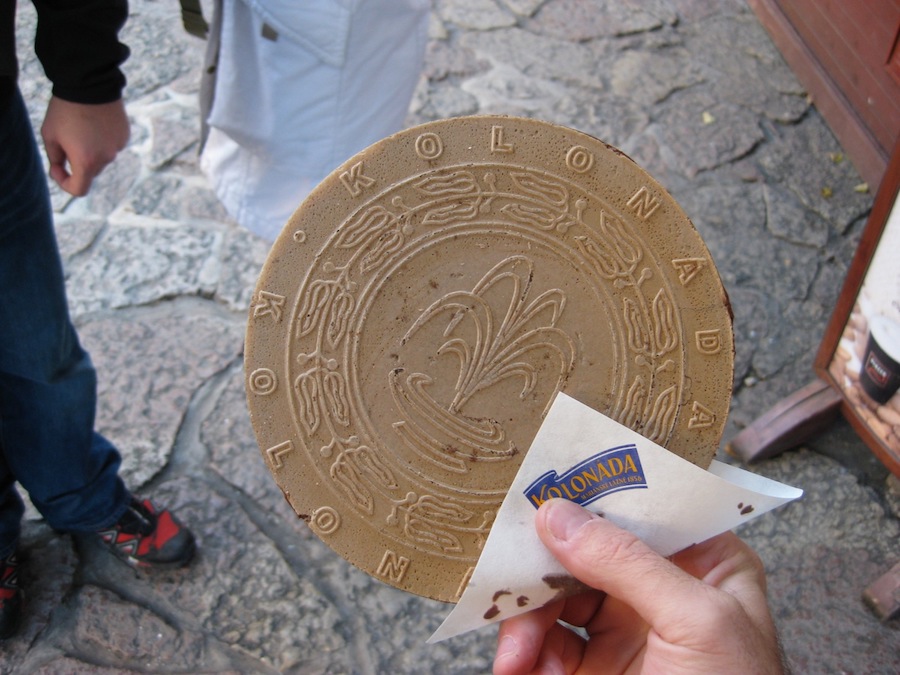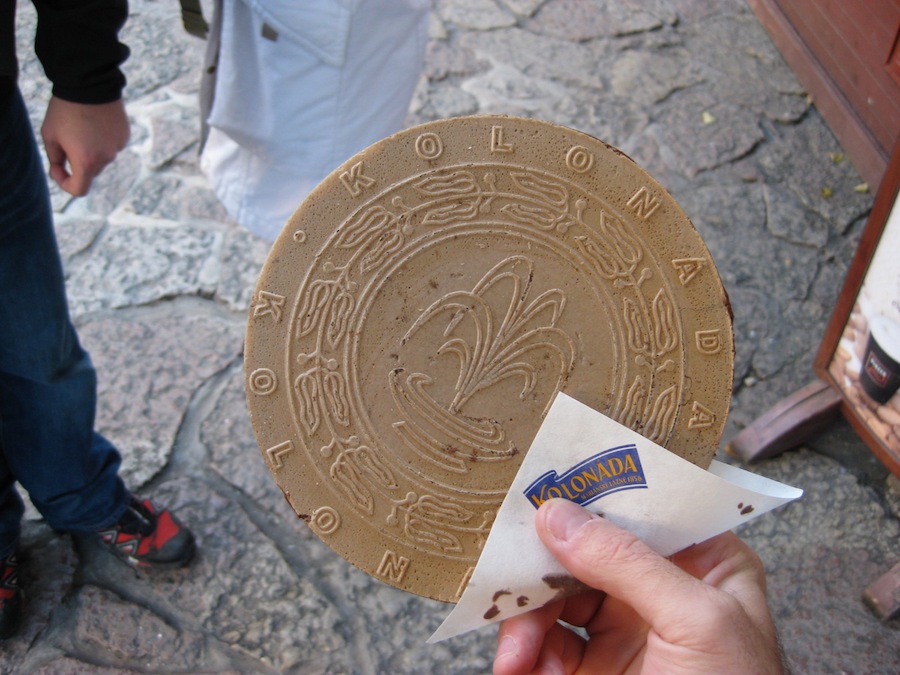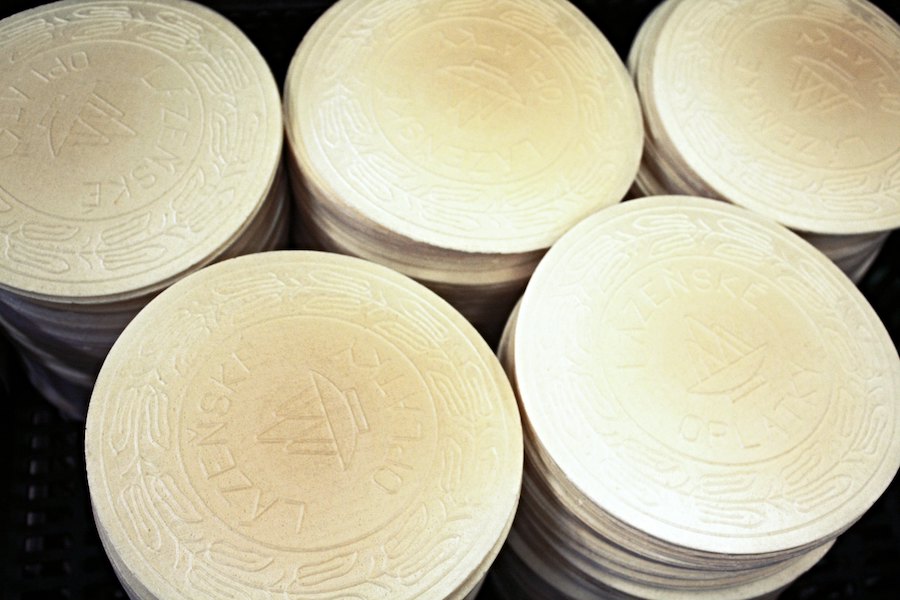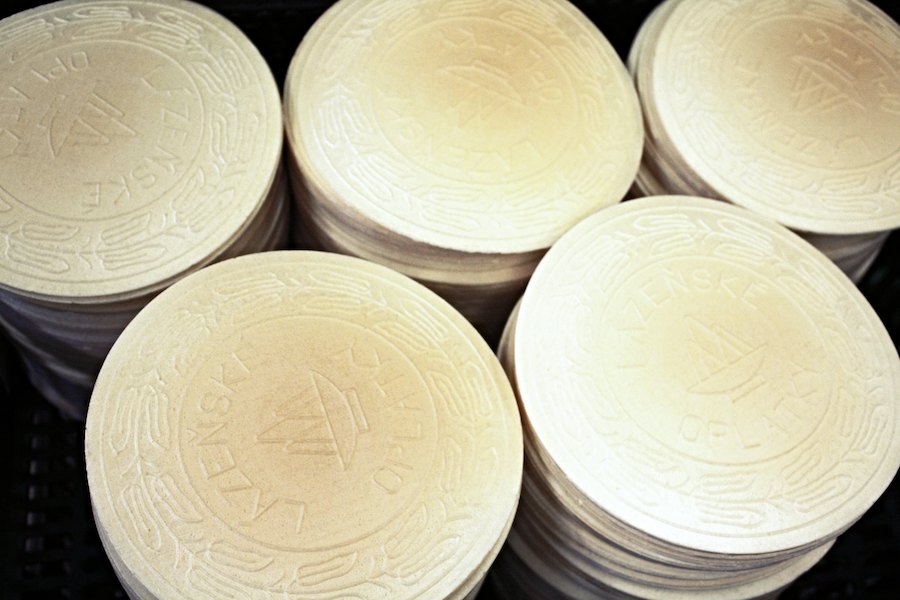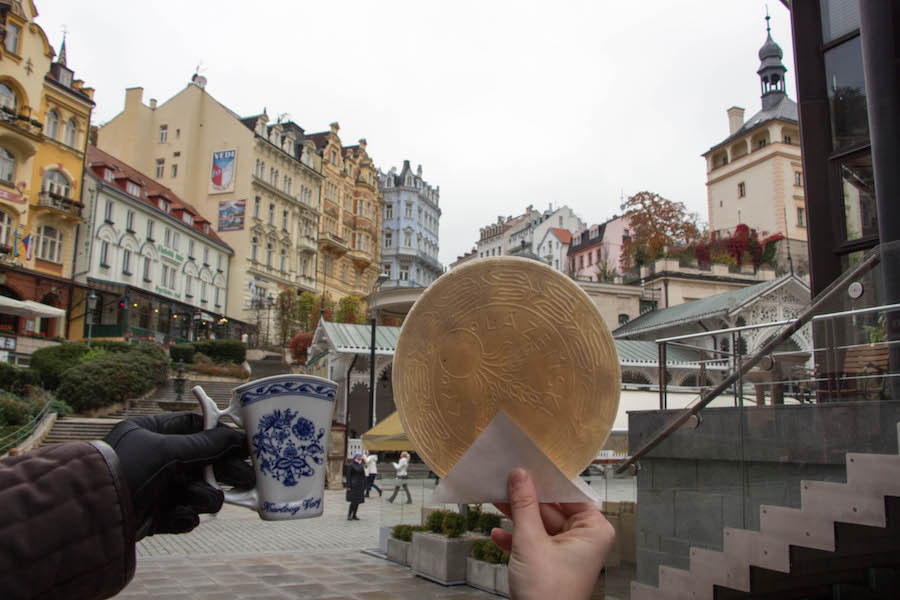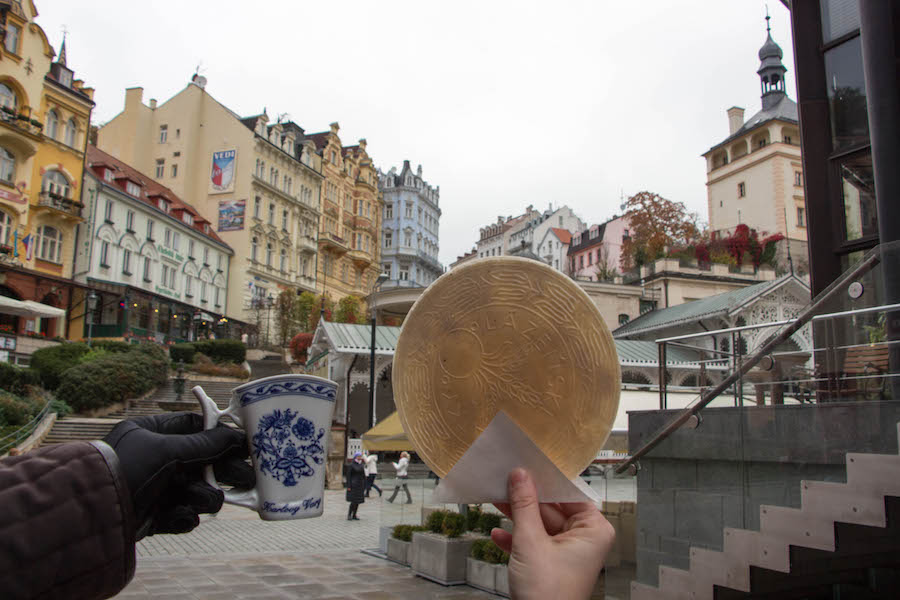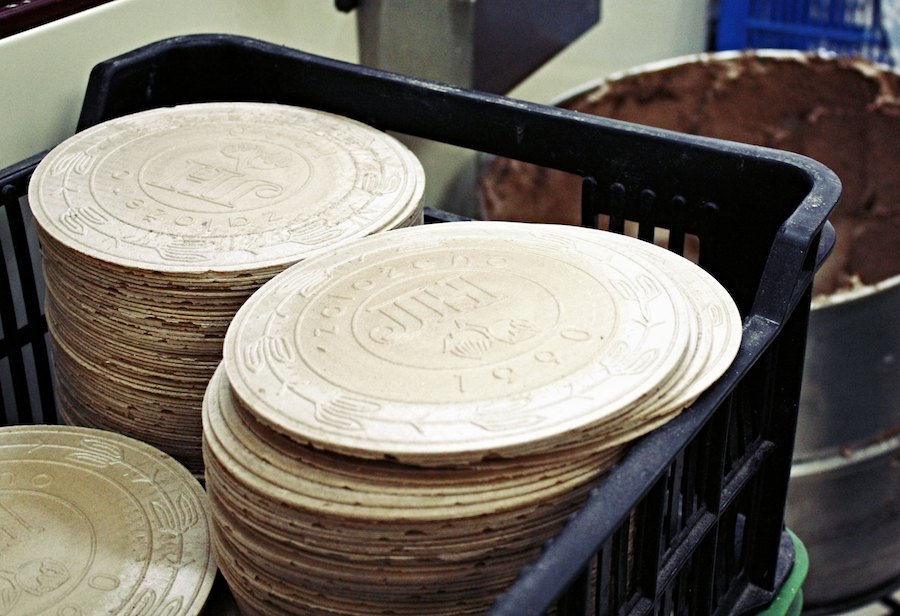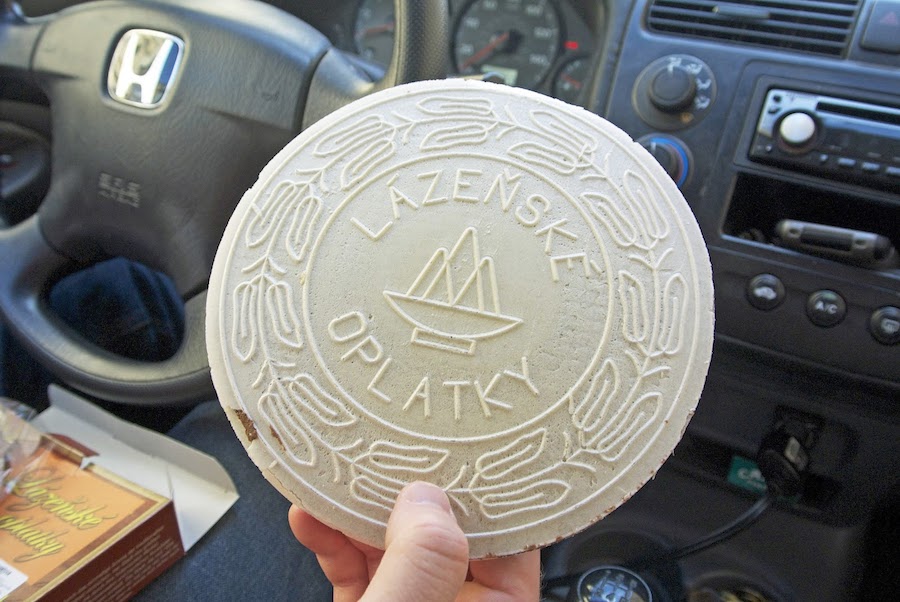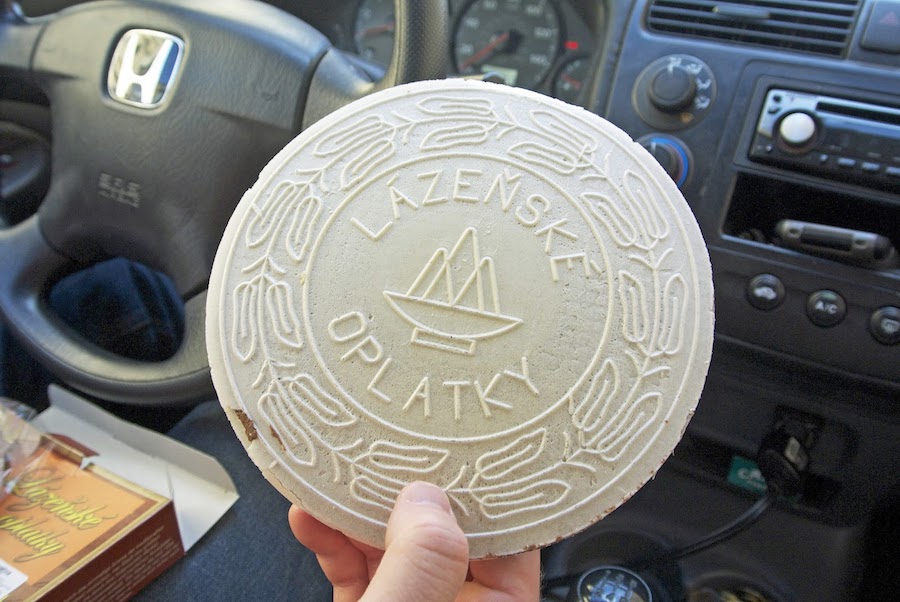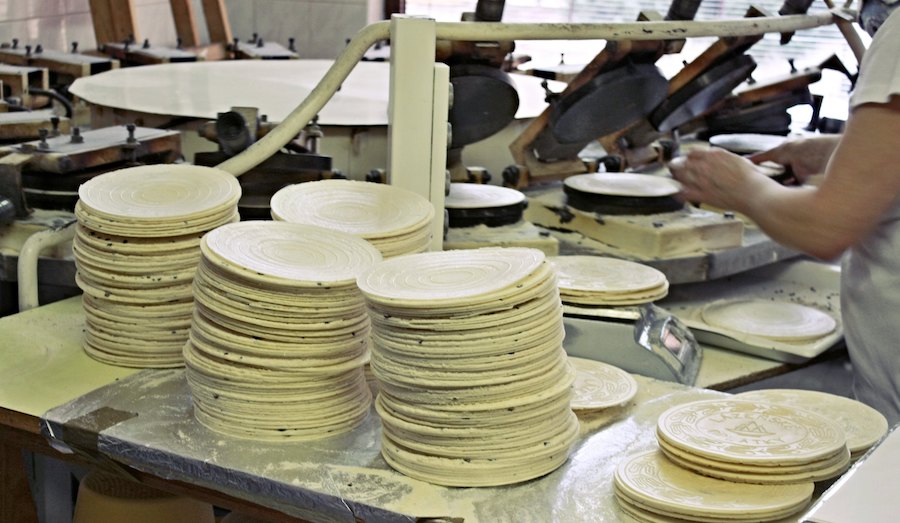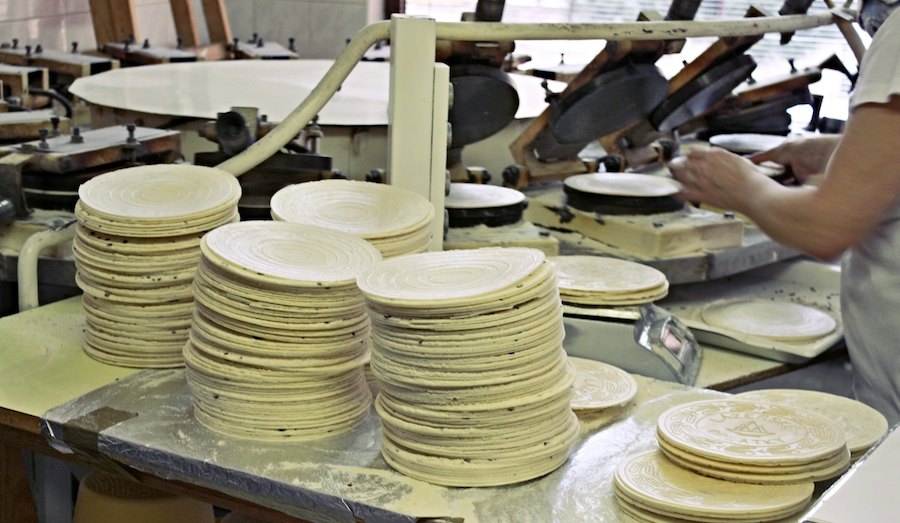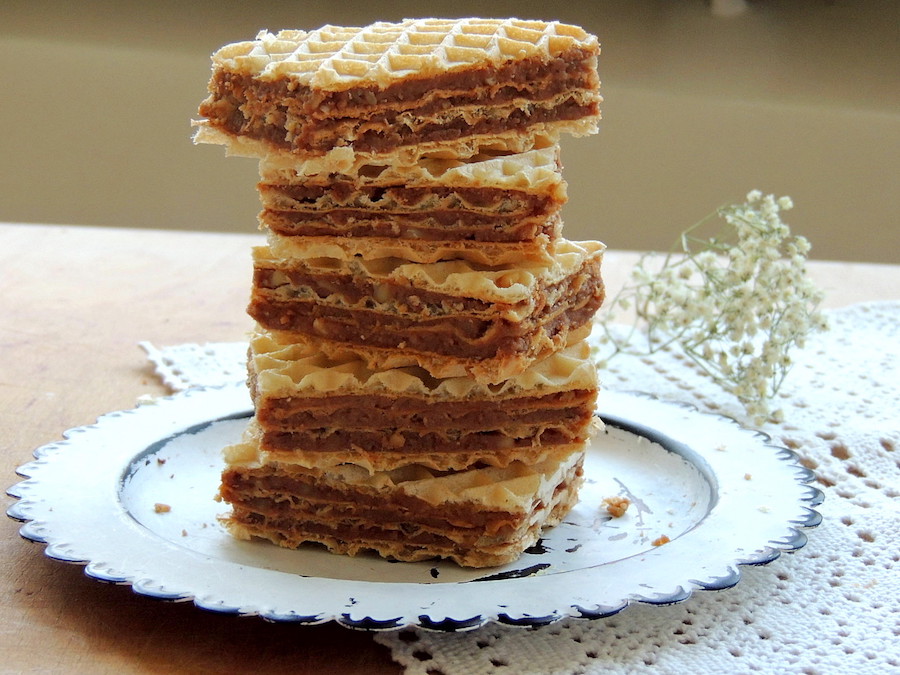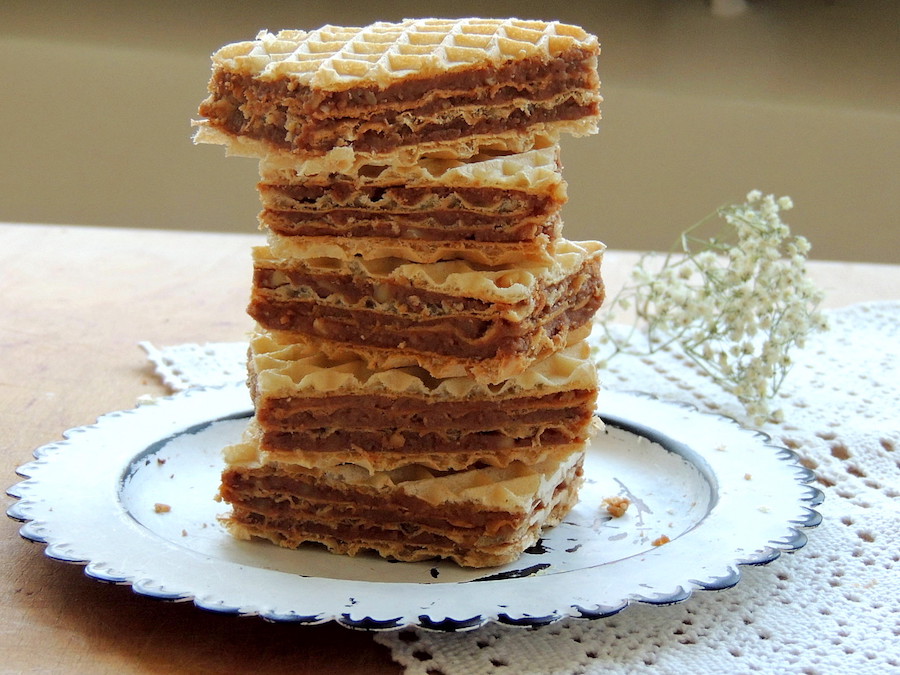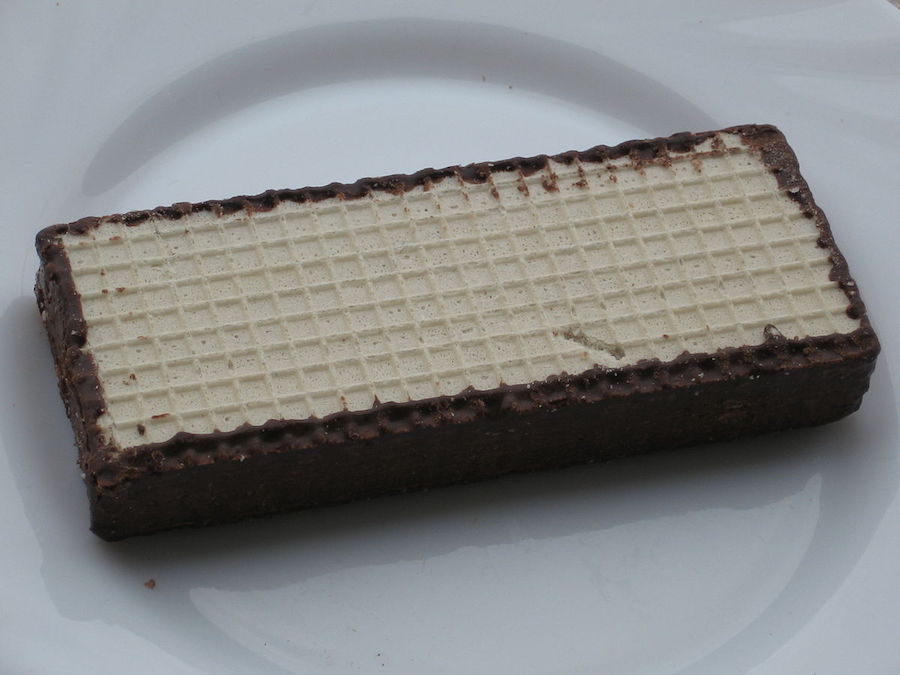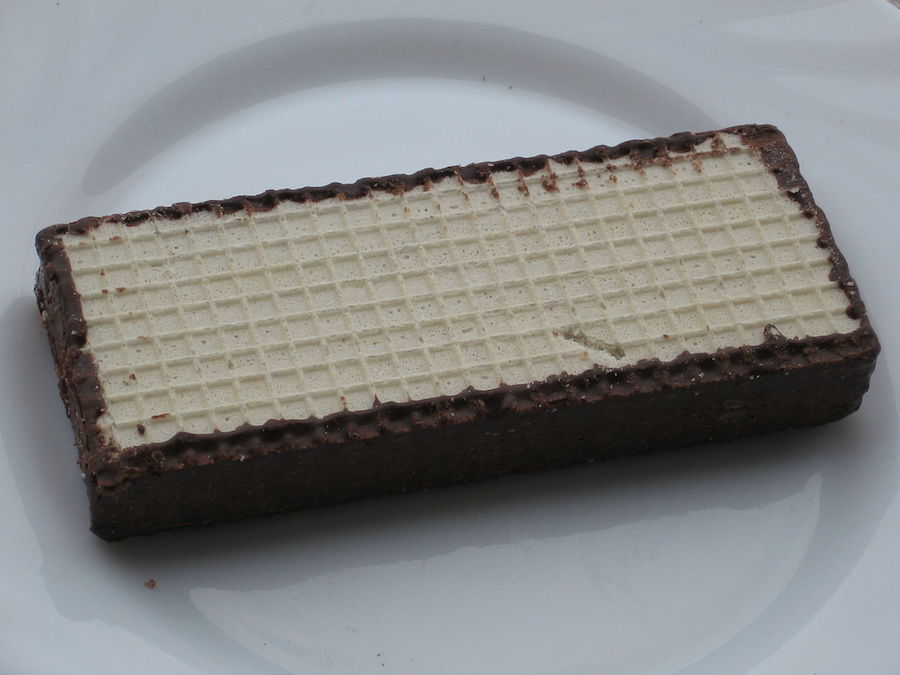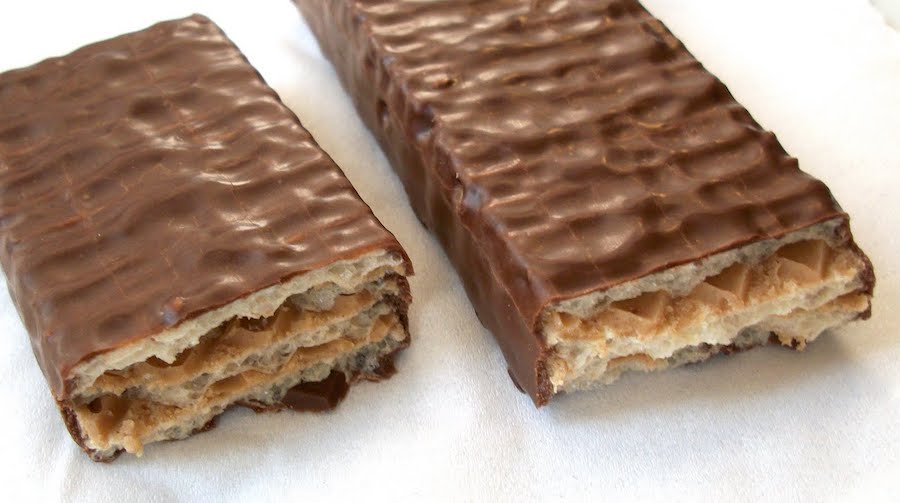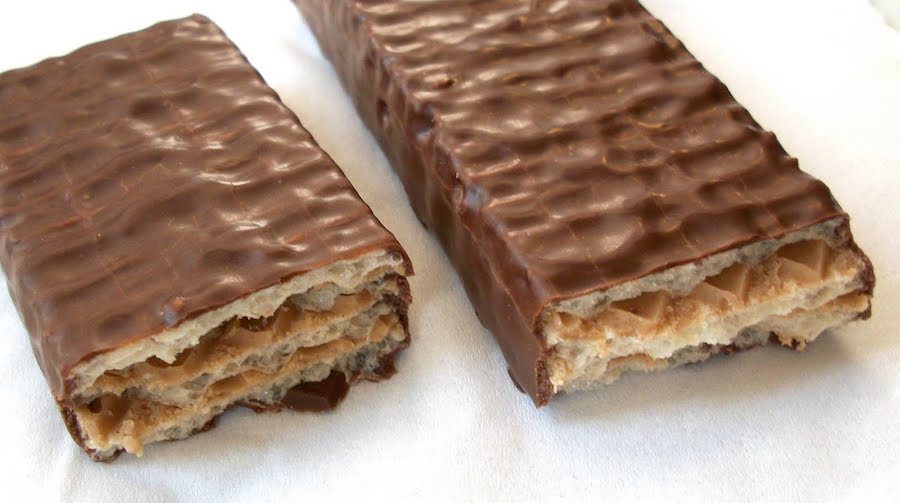 Now you can pick up a box of Czech spa wafers even if you are in the United States – in nut, chocolate, or vanilla flavors. In fact, the entire line of Opavia goodies are on sale here.
Finally, we often purchase foods, movies and books on eBay. Many of the sellers offer FREE SHIPPING on Czech Spa Wafers, and we suggest you CLICK THIS LINK TO BUY to learn (and see) more.
If you have not already subscribed to get TresBohemes.com delivered to your inbox, please use the form below now so you never miss another post.
---
Remember, we rely solely on your donations to keep the project going.