Czech industrial designer, writer, and educator Jindřich Halabala was a significant proponent of modernist, industrially manufactured furniture in Czechoslovakia and had a tremendous influence on the interior design of many interwar and postwar Czech homes.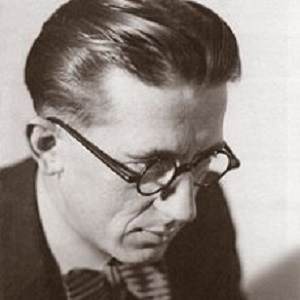 Halabala helped create a new mass-market approach to home design and furnishing in Czechoslovakia in the interwar period and after the Second World War. He believed furniture could and should be well-finished, fully functional, modular, mobile and widely affordable.
As chief designer of the large Brno-based furniture producer United Arts and Crafts Manufacture (UP), he significantly influenced its manufacturing program from the 1930s on – pioneering the industrial manufacture of furniture in Czechoslovakia.
He developed two fundamental series of modular furniture: lines H and E, and many types of wooden seating. He also designed innovative tubular steel furniture, produced in UP's Hodonín branch.
As well as developing a modern approach to promotion of furniture, using life-like interiors that he photographed himself for UP publicity materials, he was also active as a theoretician. He regularly contributed to specialist journals and the general press, lectured at vocational secondary schools and colleges and later, as chairman of the furniture manufacturers' association, played a major part in the reshaping of the Czech furniture industry.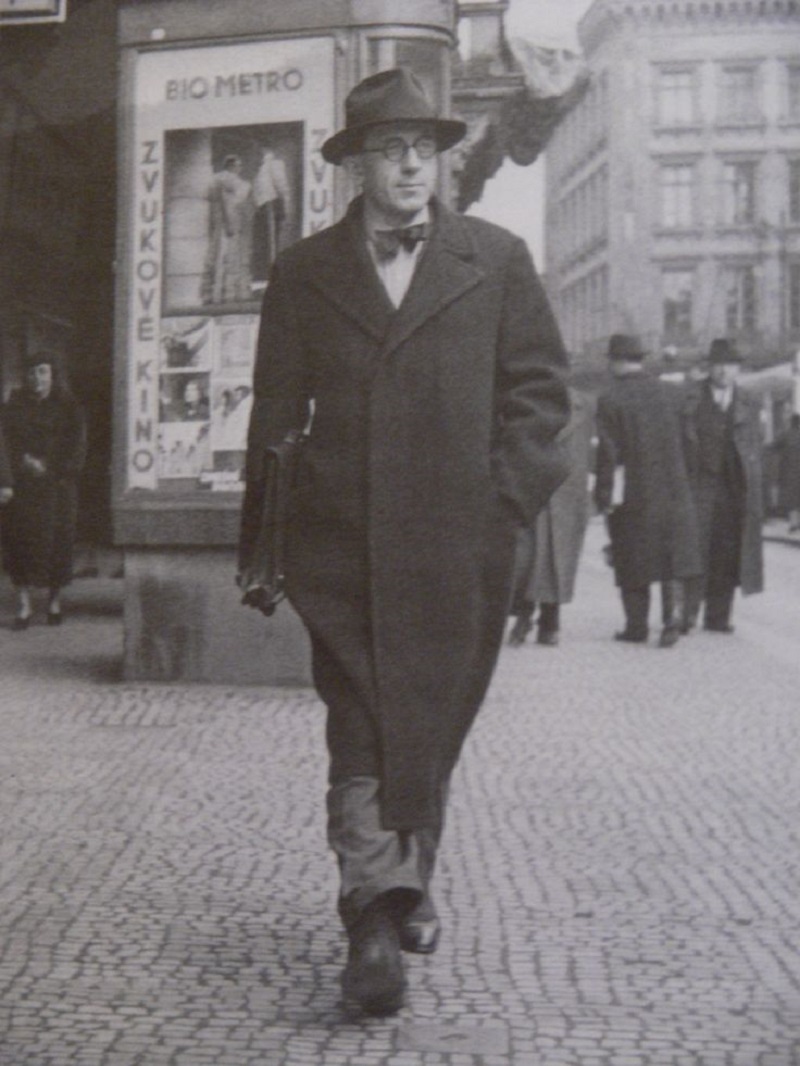 Furniture with the UP mark or individual pieces of furniture attributable to Jindrich Halabala are much sought after today. Apart from cupboards, tables and small armchairs, the greatest demand is for Halabala's reclinable bent wood armchair (three variants with different systems for reclining), writing desks and dining-room chairs with a high, spreading back. Halabala's unique tubular chairs with a two-way cantilever are top collectors' pieces but hardly ever reach the market..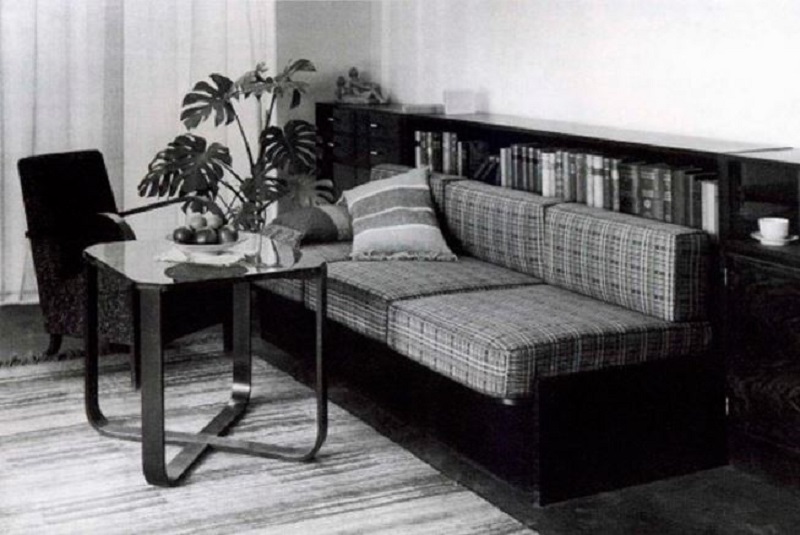 It looks so modern, even today.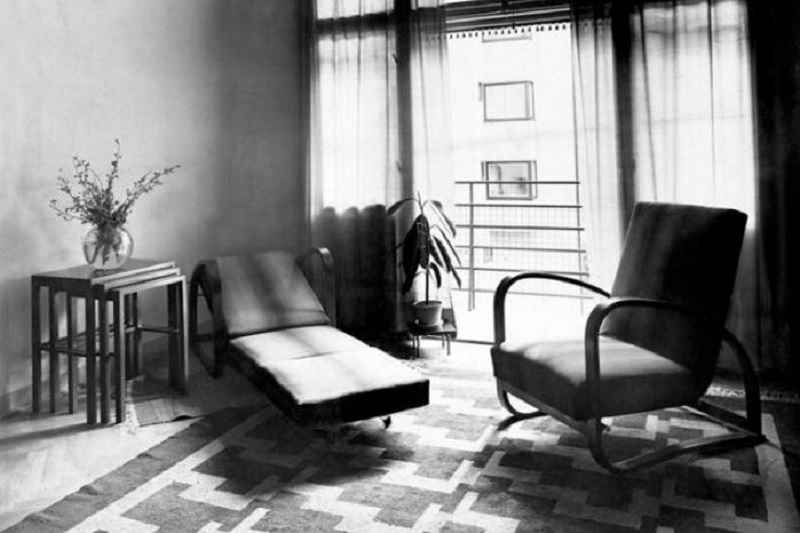 Born in 1903 in Koryčany, Halabala spent his formative years training as a cabinetmaker in his father's joinery workshop before entering the state-owned woodworking school in Valašské Meziříčí in 1920. He completed his practical studies with woodworking company Associated Arts & Crafts Enterprises, known as UP (Spojené Uměleckoprůmyslové Závody), in Brno. Halabala subsequently studied at the Academy of Applied Arts in Prague under Czech modernist architect-designer Pavel Janák (1881-1956).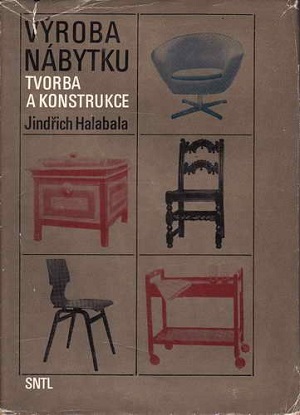 After graduating in 1926, Halabala worked briefly at the studio of Bohumil Hübschmann in Prague, until he was hired by UP. Halabala quickly became the firm's development manager, responsible for product promotion and sales strategy—a position he maintained until 1946. Believing that furniture should be fully functional, modular, mobile, and widely affordable, Halabala advocated for a new mass-market approach to furnishing, ultimately pioneering industrial furniture manufacturing in Czechoslovakia.
Halabala's designs include chairs, tables, sideboards, drawers, flower stands, couches, lamps, and more, with an aesthetic that drew from Czech Cubism, Art Déco, and classic European mid-century modernism. During the 1930s, he developed the modular series H and E, as well as various types of wooden and tubular steel pieces inspired by Bauhaus designers Mart Stam (1899-1986) and Marcel Breuer (1902-1981). These cantilevered designs, which were produced in UP's Hodonín branch, are highly sought-after today on the vintage market.
Other Halabala designs include the H-269 Lounge Chair (early 1930s)—arguably the most well-known Czech design, instantly recognizable for its exaggerated, curved armrests; the spider-like H-370 Coffee Table (1930s); and the adjustable H-70 Lounge Chair (1930s), to name a few. Like his Scandinavian contemporaries Alvar Aalto (1898-1976) and Bruno Mathsson (1907-1988), Halabala utilized bentwood in most of his chair designs.
Between 1951 and 1954, Halabala was an external lecturer at the Faculty of Forestry & Timber Engineering at VSPD in Kosice, and in 1954, he was appointed professor at the University of Forestry & Wood in Zvolen.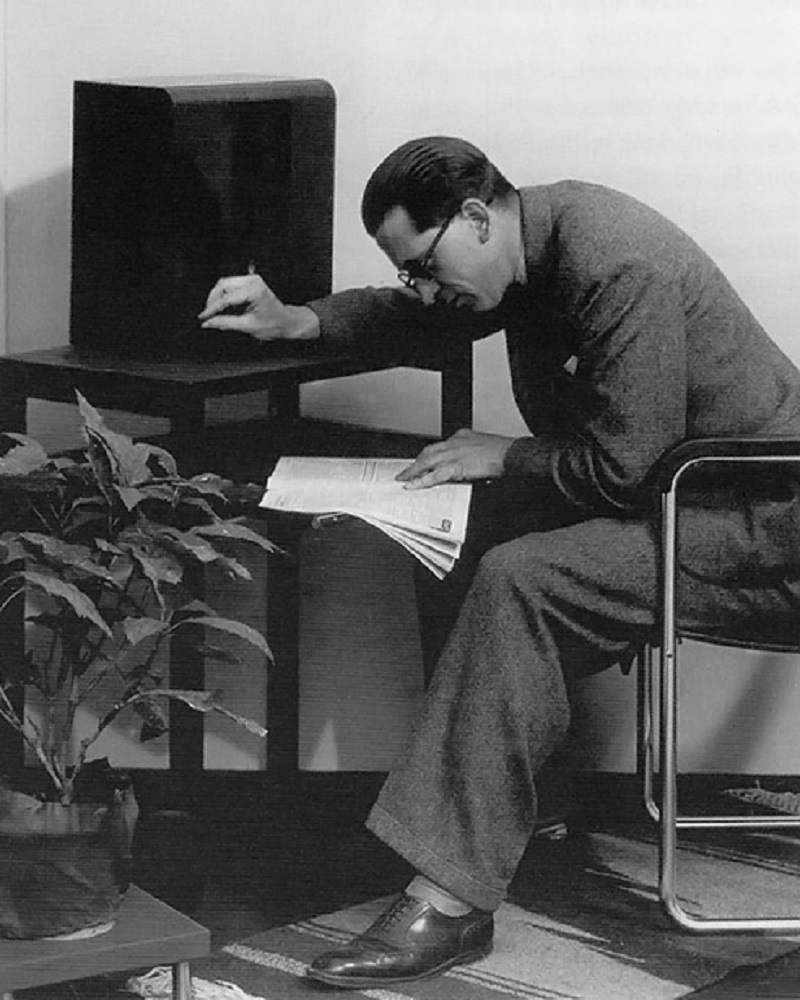 He was also a prolific writer, routinely publishing articles in journals as well as the general press. Notably, Halabala was the chairman of the Association of Furniture Manufacturers of Czechoslovakia.
Halabala retired in 1970 and passed away in 1978 in Brno.
His designs can be found in the collections of the Moravská Gallery in Brno and the Museum of Modern Art in Olomouc.
Below you can see some of his designs…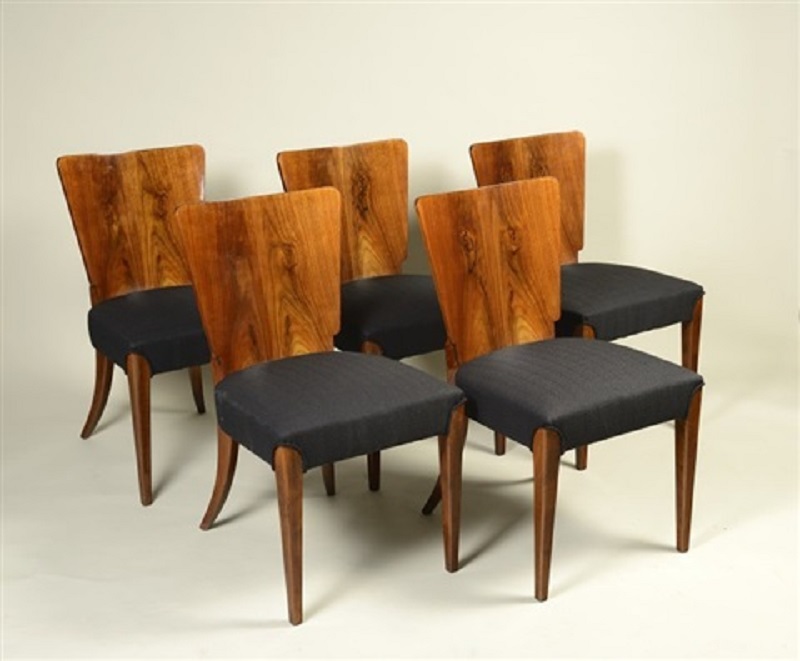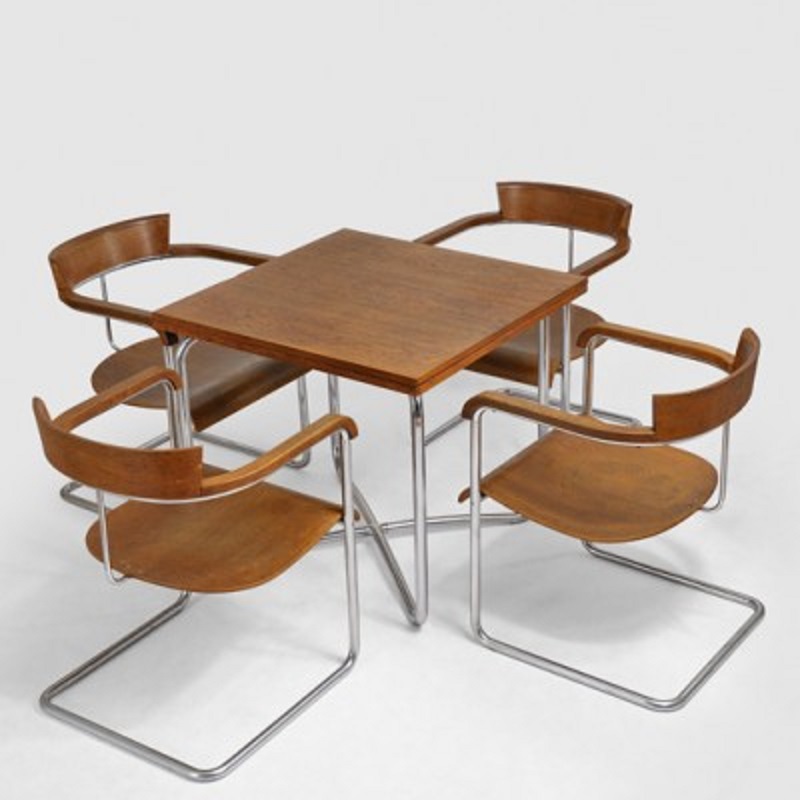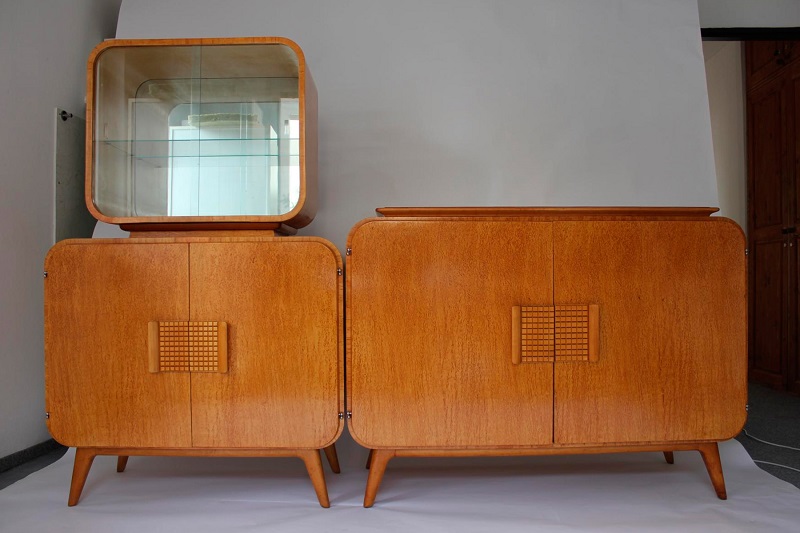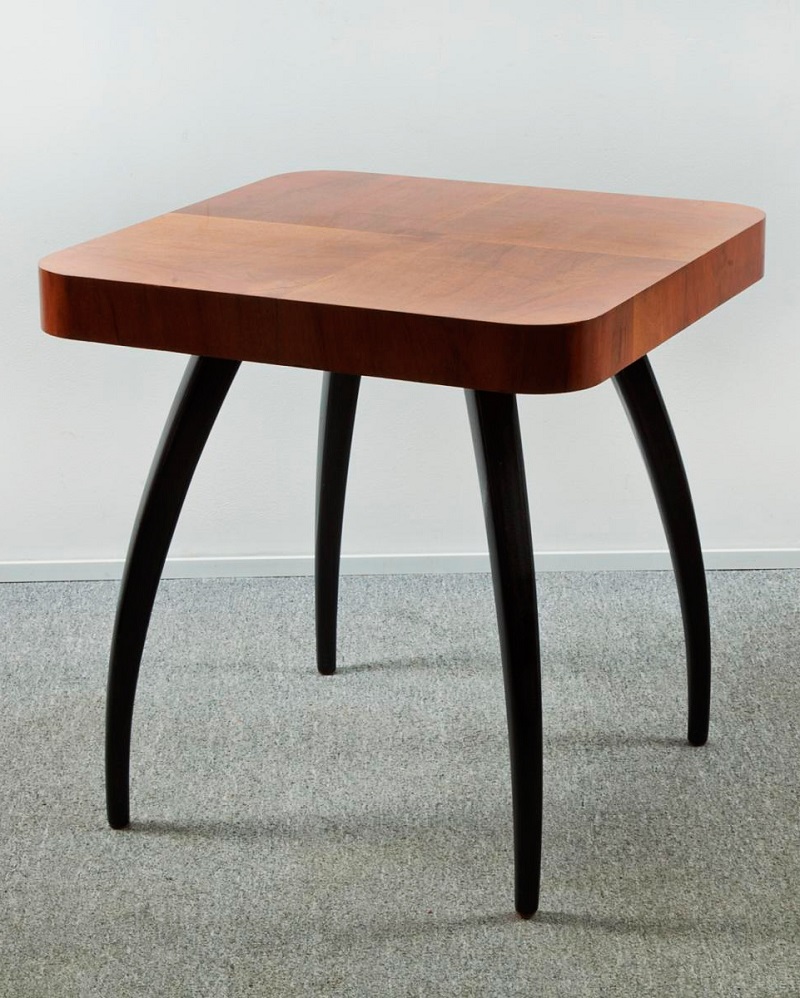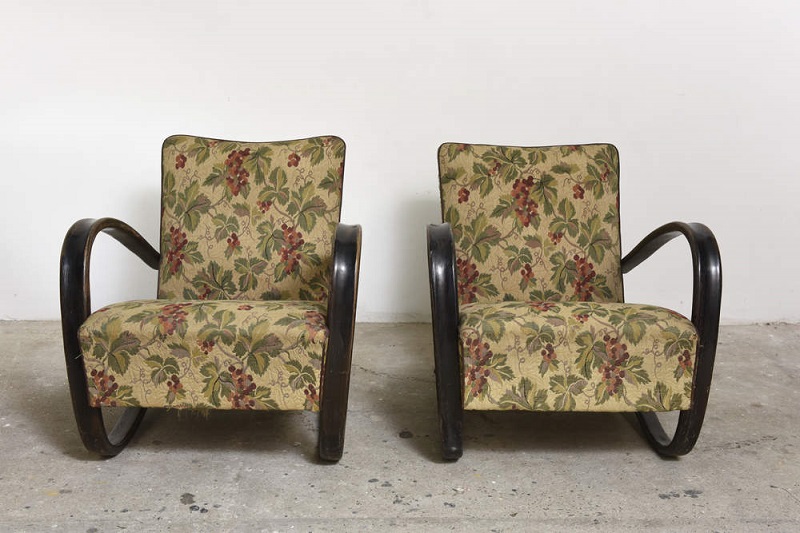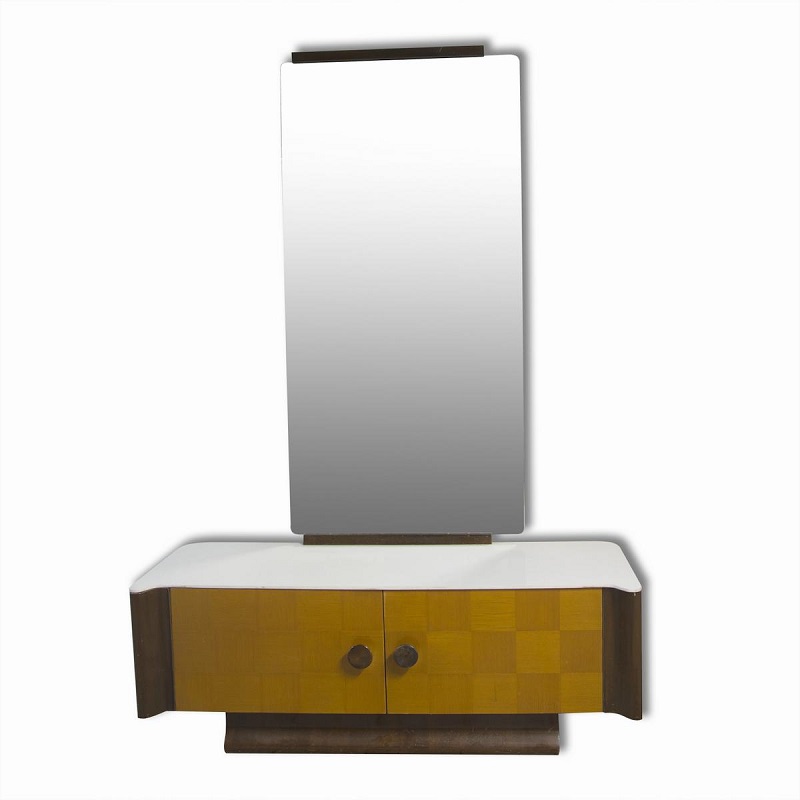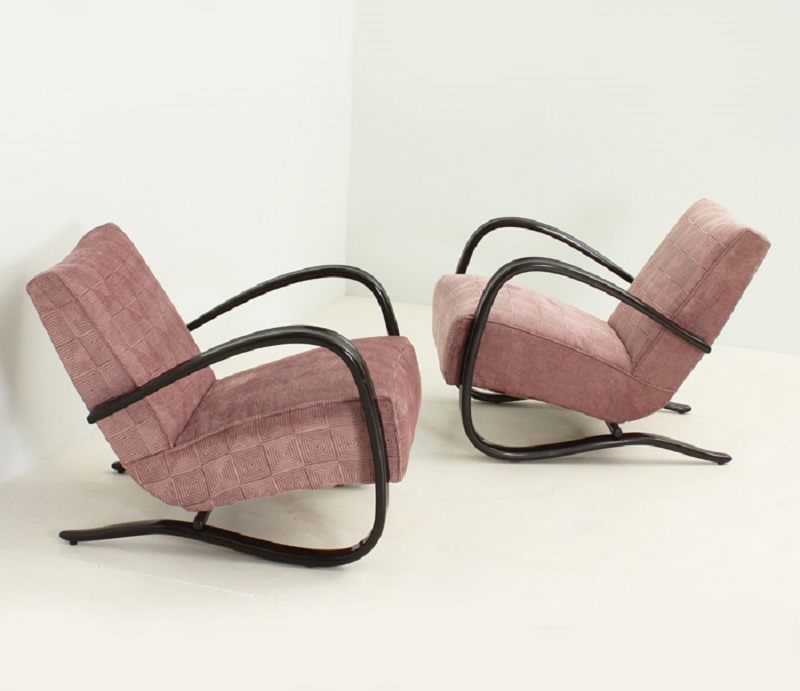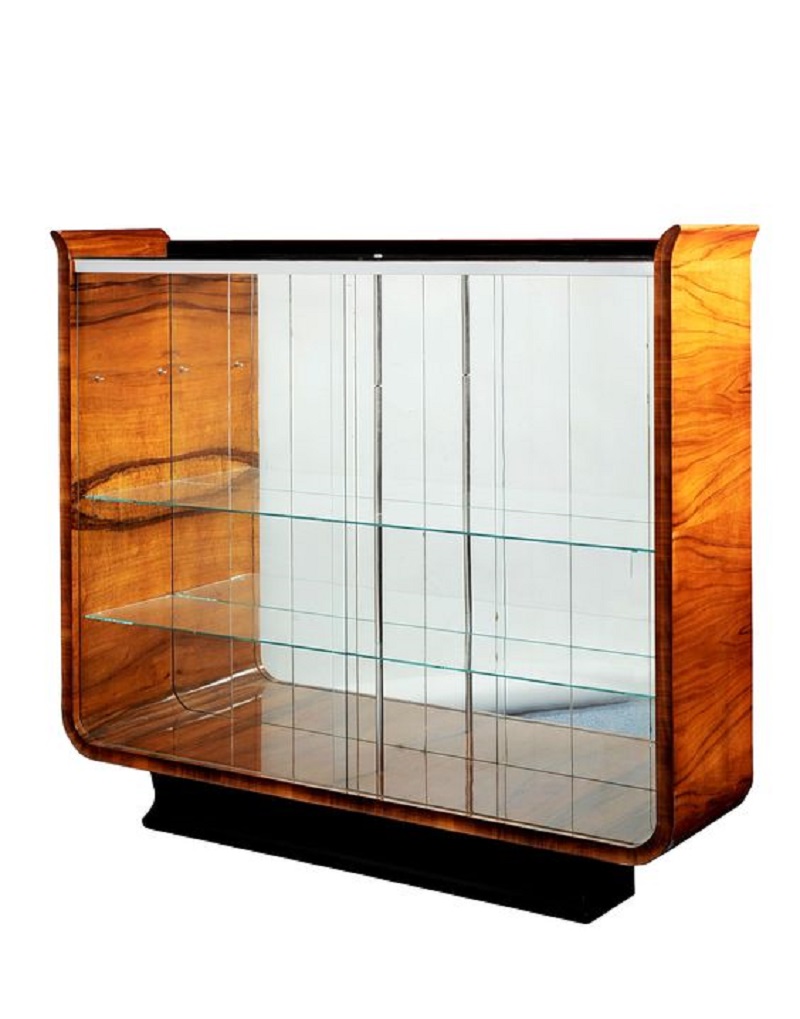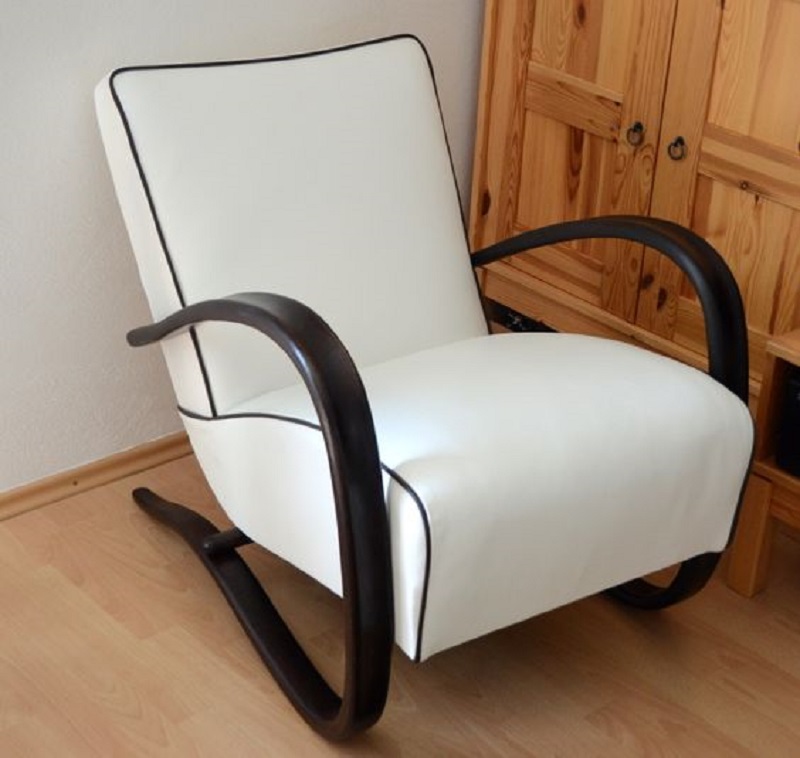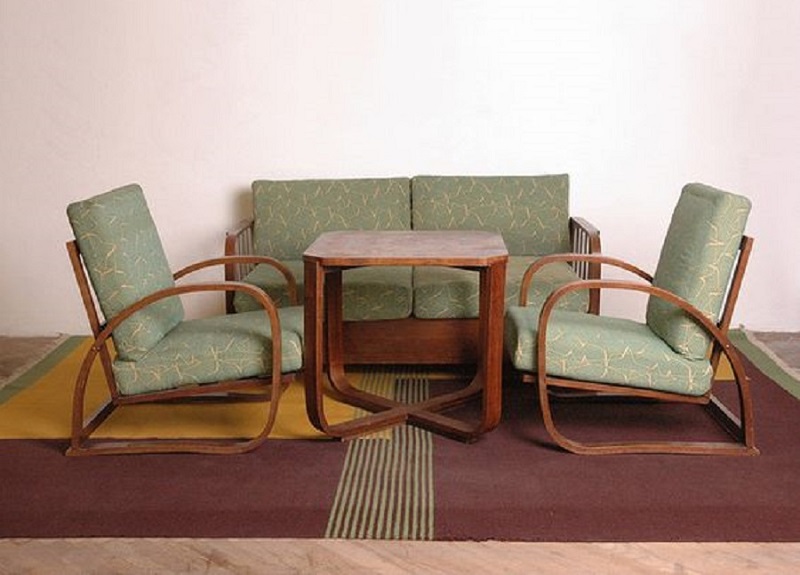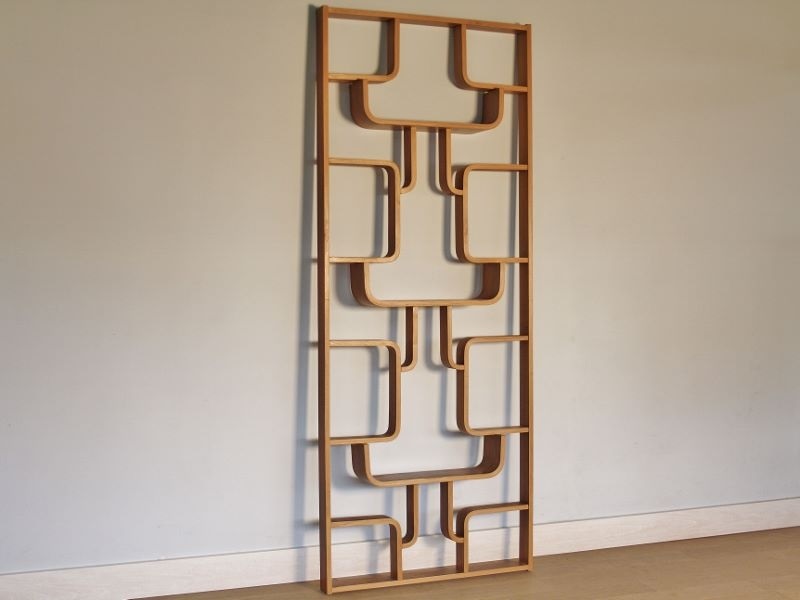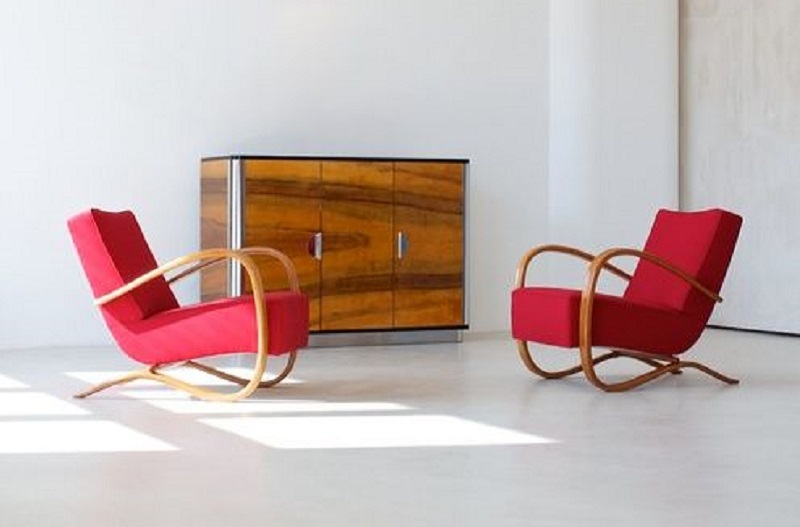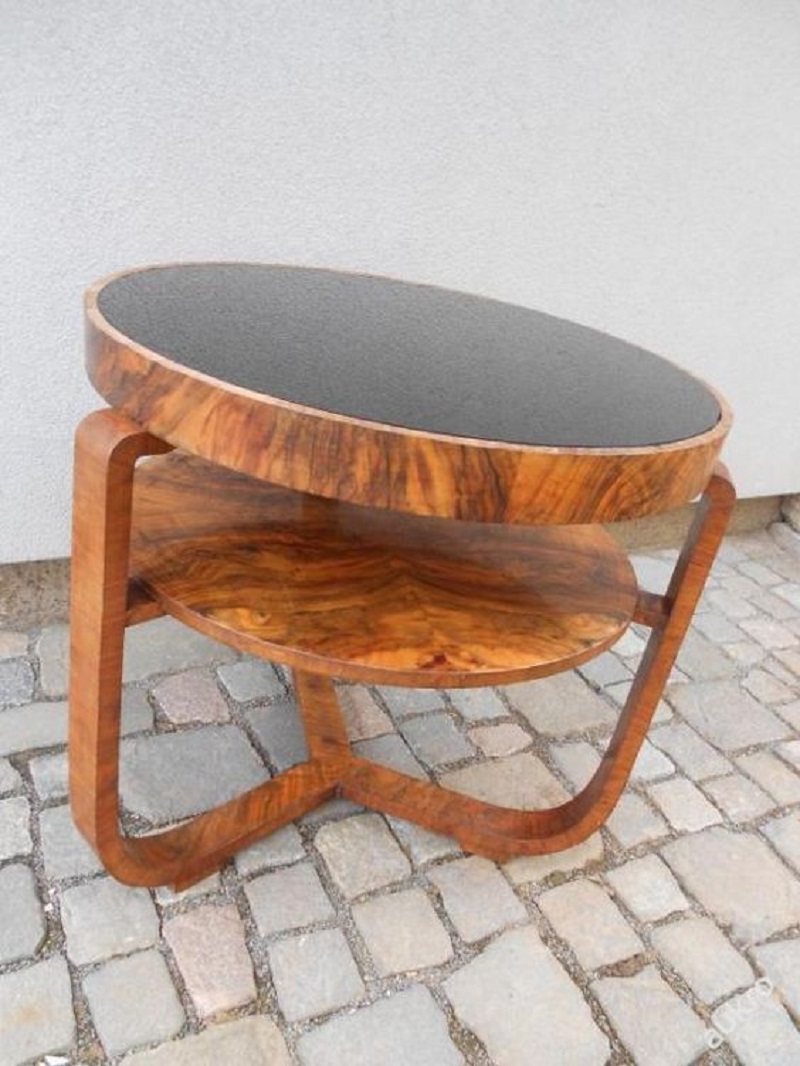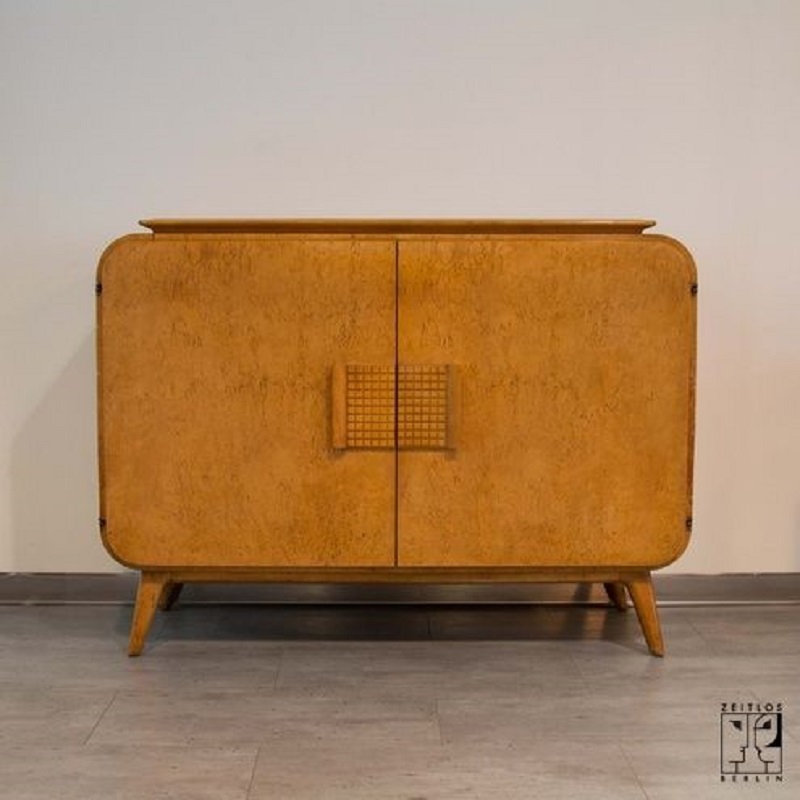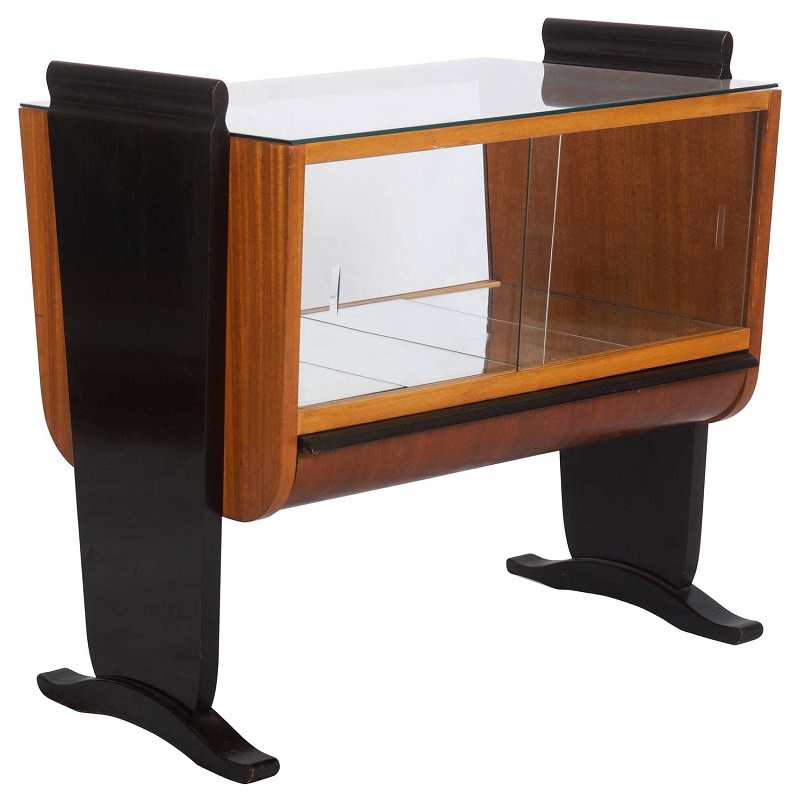 Sources: Design Addict, Wikipedia, Pamono.
Share your thoughts below.
Thank you for your support – We appreciate you more than you know!
We know that you could spend hours, days, weeks and months finding some of this information yourselves – but at this website, we curate the best of what we find for you and place it easily and conveniently into one place. Please take a moment today to recognize our efforts and make a donation towards the operational costs of this site – your support keeps the site alive and keeps us searching for the best of our heritage to bring to you.


Remember, we rely solely on your donations to keep the project going.
Thank you in advance!
If you have not already subscribed to get TresBohemes.com delivered to your inbox, please use the form below now so you never miss another post.