I was recently asked to provide some photographs which I took back in the 1980's for an exhibit at the Waldemar Matuška museum in the Czech Republic. And while searching for them, I came across the photographs I took of the album cover photo shoot for Teče, voda, Teče, as well as of the recording session for his first album, recorded in the United States shortly after his emigration in 1986.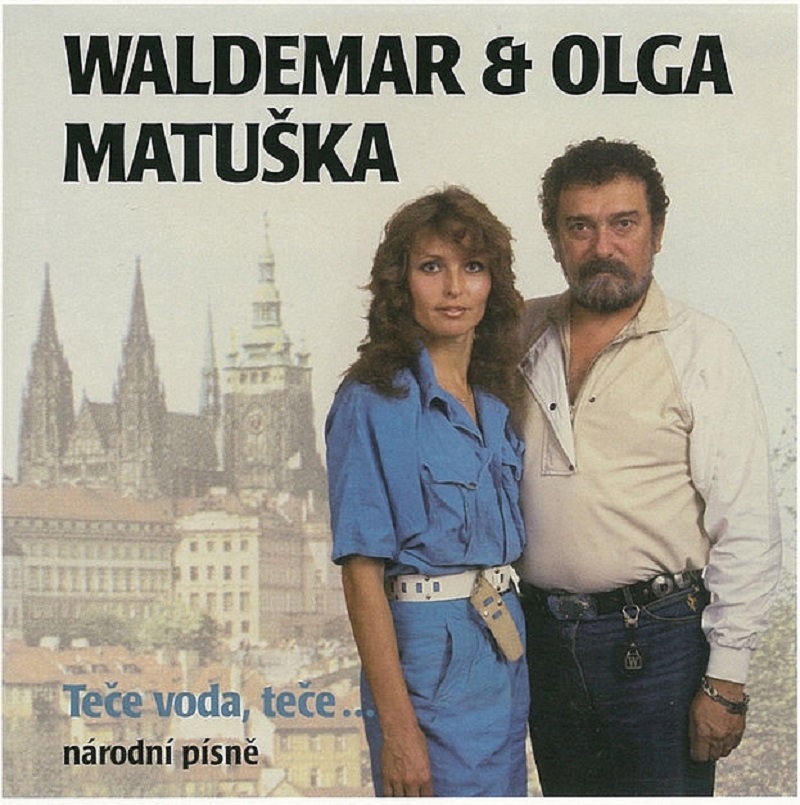 Here is a photo from the album cover shoot…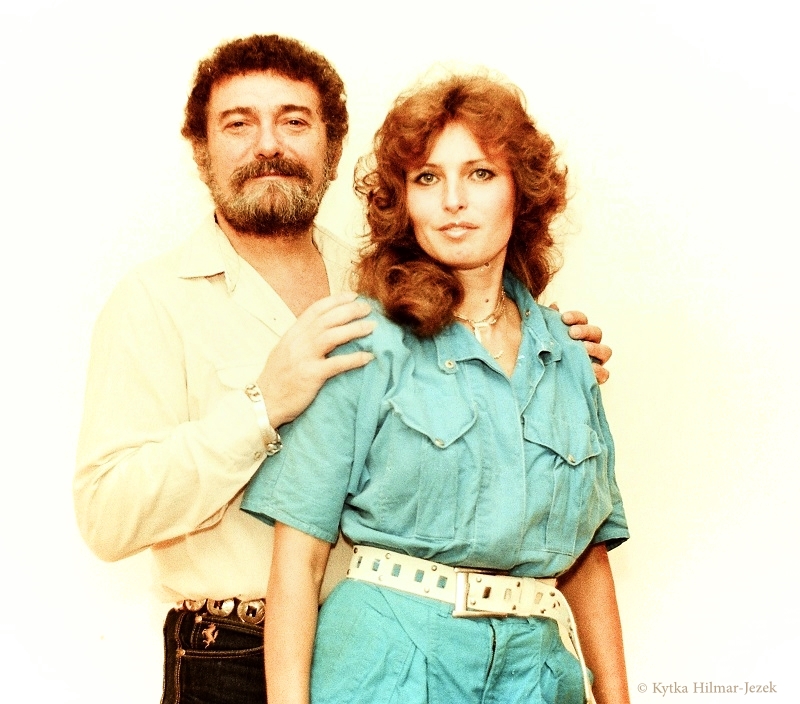 We shot two sessions. I gave a set of negatives from one of the sessions to Waldemar and Olga, and I kept the other negatives. The photo above was from the second set, the ones I kept.
For those of you who may not know, Waldemar Matuška was one of the biggest Czech stars of the sixties and seventies. For many, he remains a shining star today.
Waldemar won the Zlatý slavík ("Golden Nightingale") music poll twice, in 1962 and 1967, and placed second several times. In 1960, he recorded his first song Suvenýr (Souvenir). Later he became an actor at the famous Semafor theater in Prague.
Wikipedia says, "As his popularity grew he started acting in movies and writing songs for movies. Waldemar and Eva Pilarová left Semafor and joined the ensemble of the theatre Rokoko. But Pilarová soon returned to Semafor, and Matuška began singing with Helena Vondráčková, Marta Kubišová, Jitka Zelenková and others. He participated in other projects besides the theater, mainly duets with Hana Hegerová and Karel Gott."
He played in a number of films and film musicals, including All My Compatriots (Vsichni dobrí rodáci, 1969), Lemonade Joe (Limonádový Joe aneb Konská opera, 1964), If a Thousand Clarinets (Kdyby tisíc klarinetu, 1964), The Phantom of Morrisville (Fantom Morrisvillu, 1966),  The Hit (Trhák, 1981) and numerous others. (Click here to see the full list.)
Meanwhile back in Czechoslovakia, the Communist party banned all his songs, destroyed recordings of Jsem svým pánem ('I'm My Own Master'), deleted his opening song in the popular television series Chalupáři (just the melody remained) and changed the title of the series Rozpaky kuchaře Svatopluka ('Doubts of cook Svatopluk').
Needless to say, they were very angry to lose their beloved star.
Radio Praha says, "After Matuška left in 1986 the communist authorities immediately took away all his honors saying he betrayed his homeland and the mission of an artist in the socialist society. At once all Matuška's songs – once ubiquitous – were banned from the radio and television. The album he recorded shortly before his departure was never released, all the films in which he played were withdrawn from distribution and condemned to rot away in the archives forever."
For fans, I am going to share my special photographs of the recording studio session here with you today.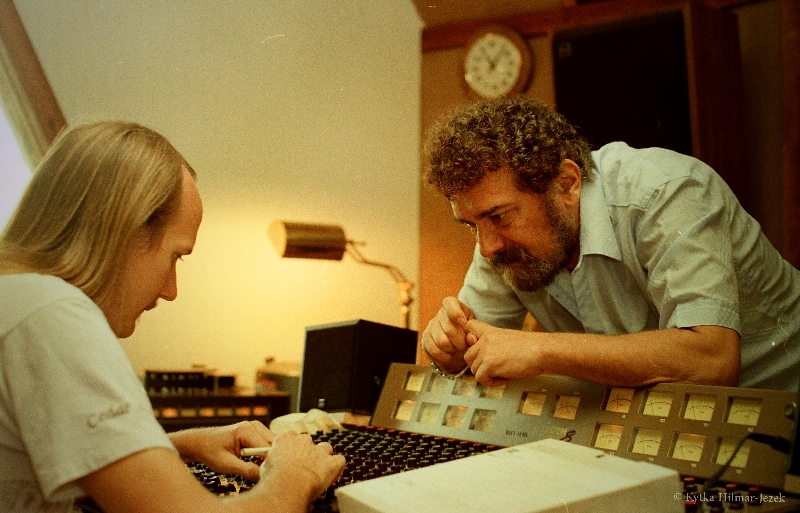 Keep in mind, these photographs have never been published before.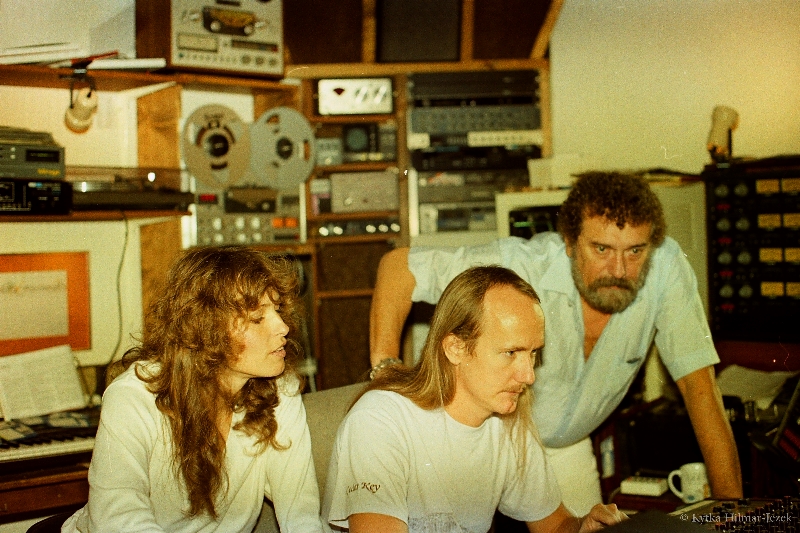 In fact, they have rarely been seen outside my own family, and the Matuška's.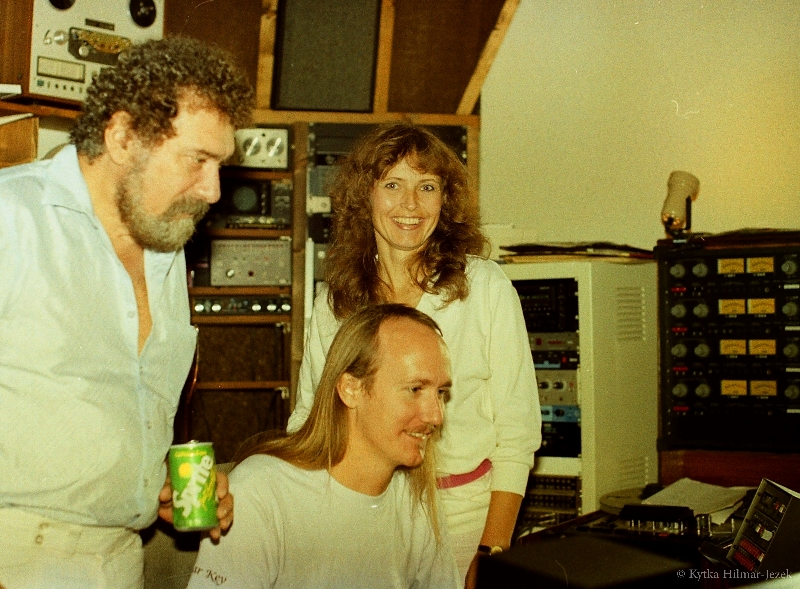 They were taken late 1986 or early 1987 when I accompanied Waldemar and Olga to Progressive Music Studios in Tampa, Florida,  where they worked with Ken Veenstra on the Teče, voda, Teče album.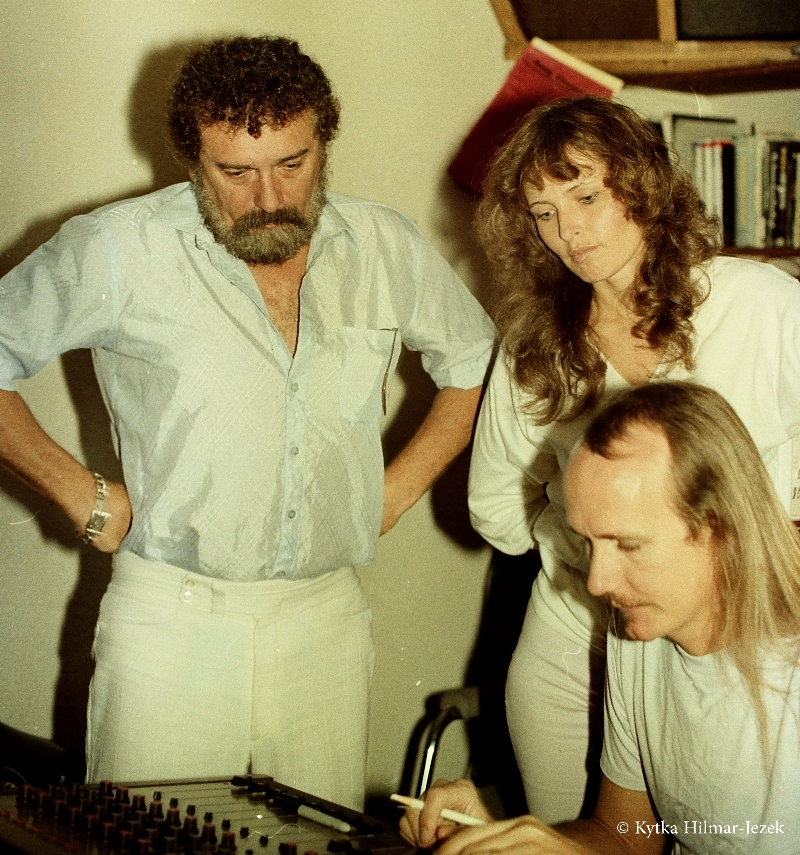 It was interesting to be a part of this, and now I realize how very special it was, and how lucky I was to have been there. Some of these photos will be sent to the museum where they will become a part of the Waldemar Matuška story.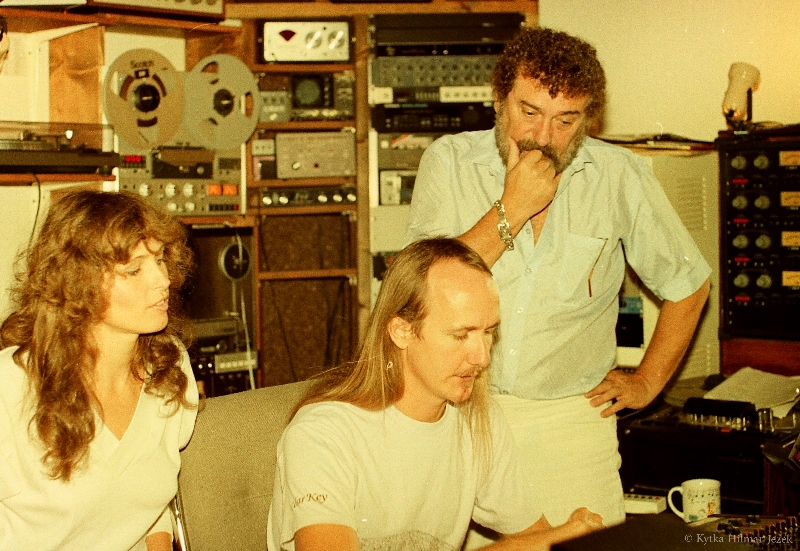 When in the United States, Waldemar and Olga toured all over the country (and Canada) bringing much joy, happiness and their wonderful music to the hundreds of thousands of Czech-American and Czech-Canadian fans. They performed at the White House and met with many of America's celebrated singers and performers.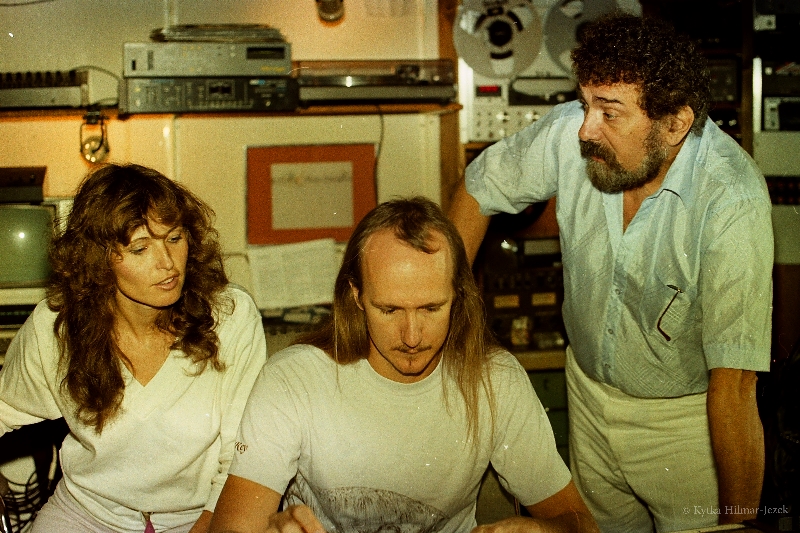 Fortunately, for those of us 'closer to home' in the Tampa Bay area, the celebrated and much-loved singer and his family became both neighbors and friends.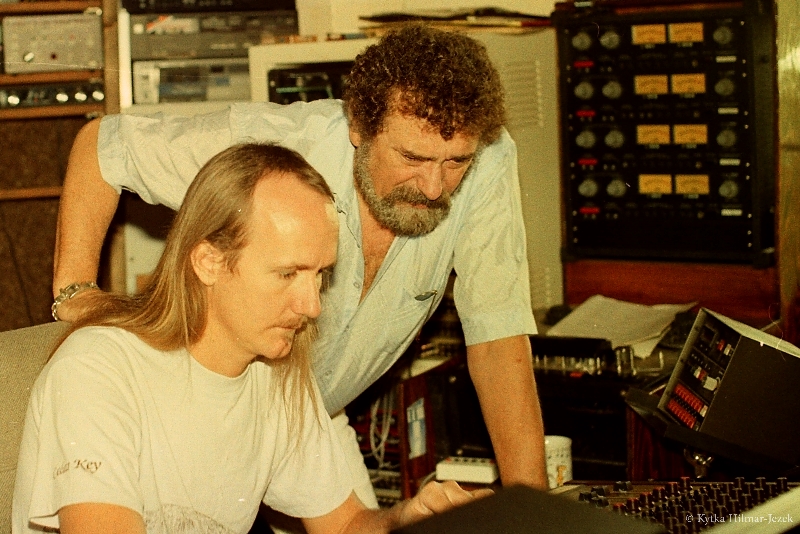 Waldemar was loved by the entire Czech nation, both young and old, and his work covered five decades.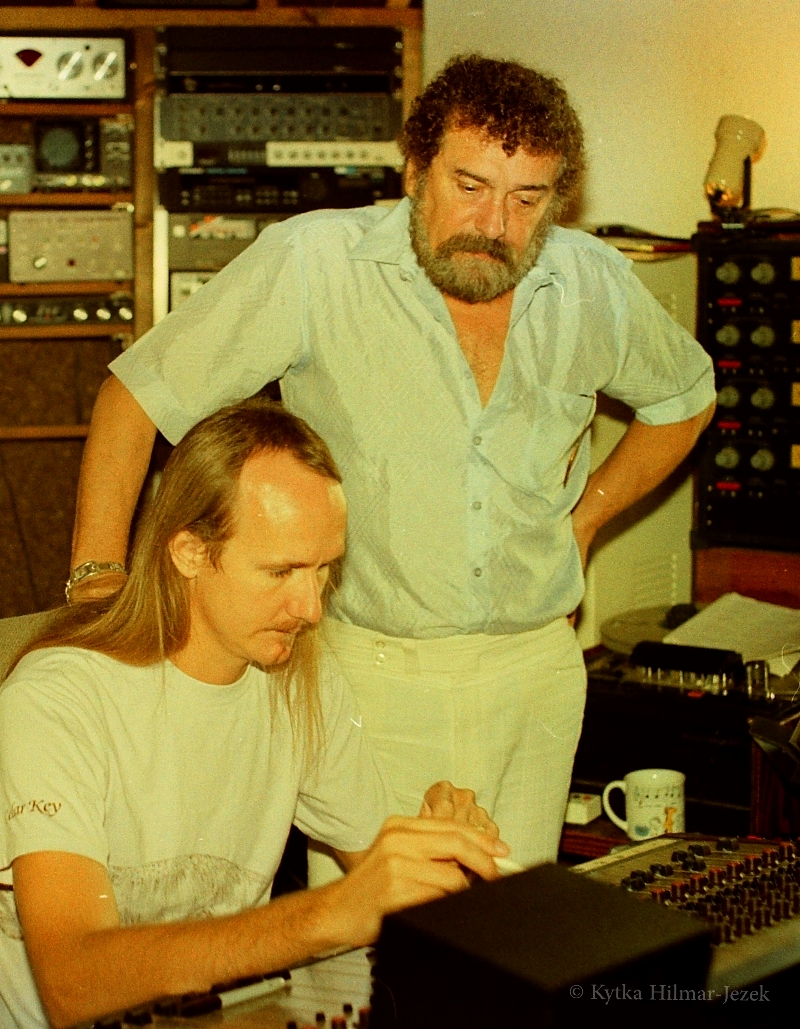 His devilish good looks and charisma combined with that voice, which is uniquely his own, has won over fans across the entire world.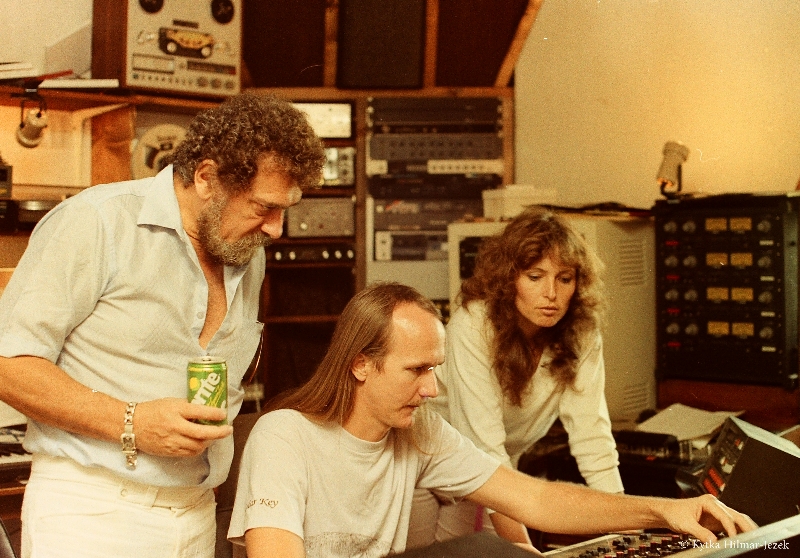 And it's truly a one-of-a-kind voice, the kind that is instantly recognizable when you hear it. Dozens of fan websites and a huge body of a life's work of music and film are a testament to the love his listeners have for this Czech legend.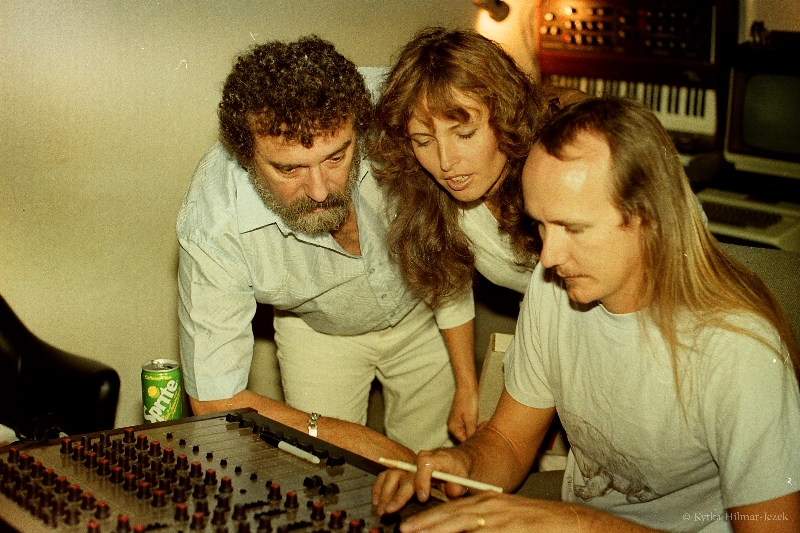 After the 1989 Velvet Revolution in Czechoslovakia, Waldemar's songs were returned to their proper place in the films and television series, and his music was once again allowed to be heard, his movies once again allowed to be seen.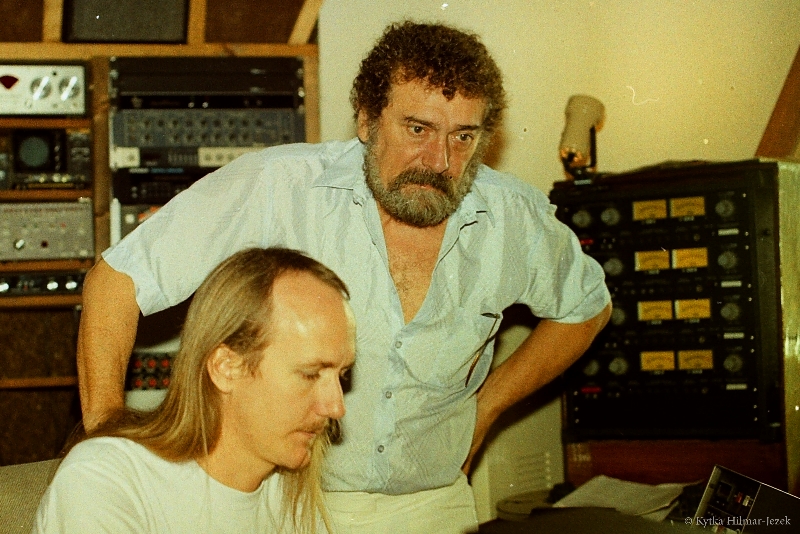 He enjoyed traveling back and forth between St. Petersburg Beach, Florida where he lived, and the Czech Republic, where he and Olga appeared at many shows, concerts and televised performances.
Five decades and over 730 songs (based on one unofficial fan website).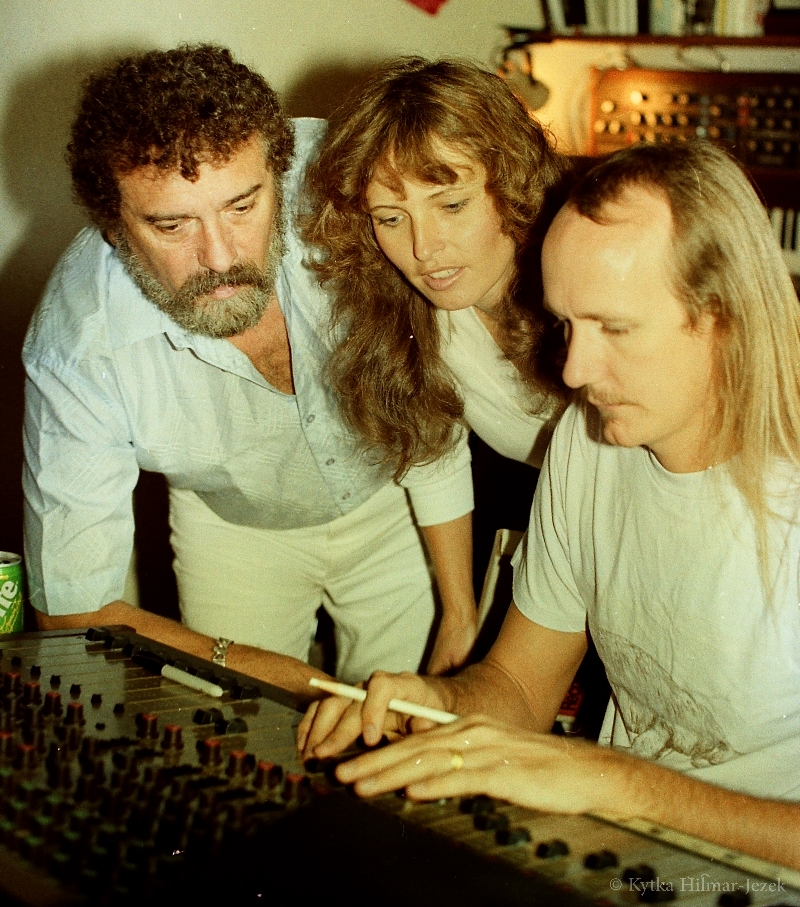 Sadly, Waldemar passed away on May 30, 2009.
The legacy of his music and film, his spirit lives on.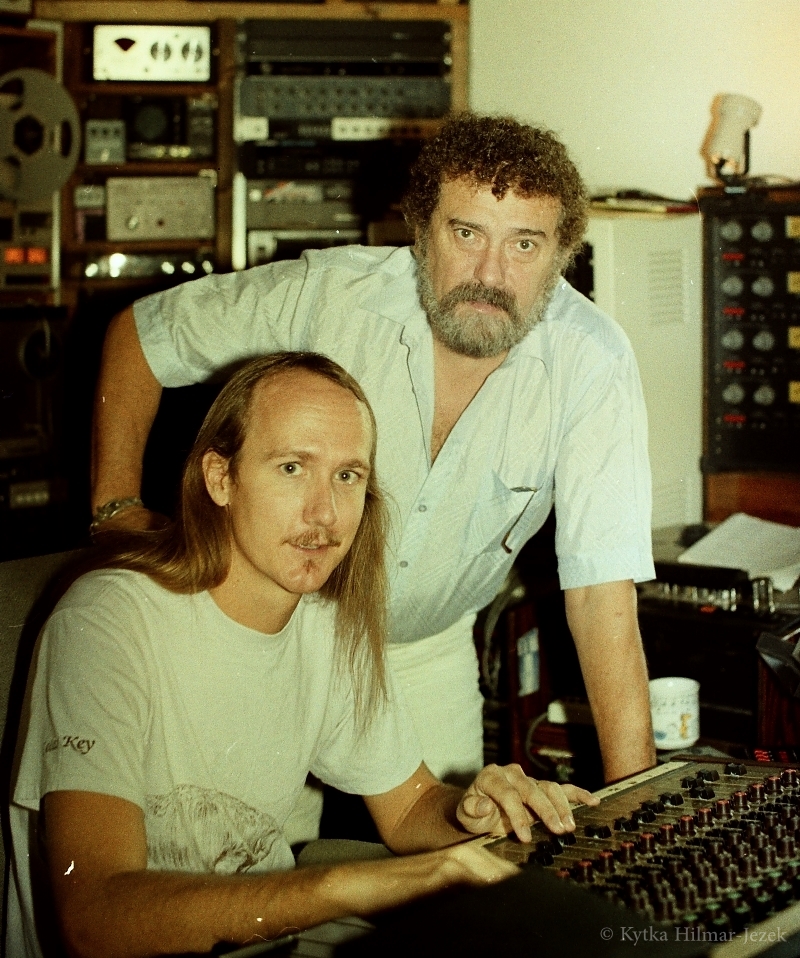 A unique collection and exhibit commemorating a charismatic singer exists at the Waldemar Matuška Museum where, if you're in the Czech Republic, you'll want to be this July 1st. The celebration will be attended by Olga Matušková and various members of K.T.O. (Kamarádi táborových ohňů).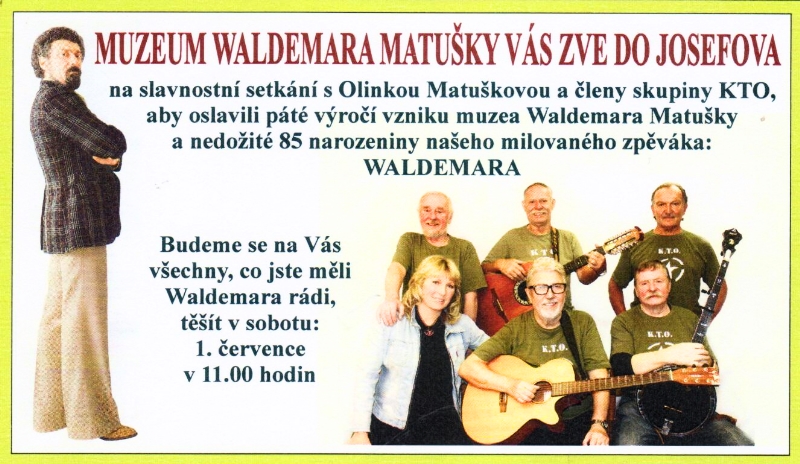 The only Matuška museum in the world, it was officially opened on July 3, 2012. It was founded by the singer's close friend Miroslav Frost, who lives in Josefov. After an agreement with Olga Matušková, the museum was ceremonially opened on the 80th anniversary of Matuška's birth.
The unique collection includes many exhibits that remind visitors of the singer at different periods of his career. Visitors can view records, magazines, photographs and posters. Some of the most interesting objects include Matuška's personal items, such as his piano and his suit, which are on loan from Olga Matušková. Czech speakers can listen to Radio Praha speak of the museum.
Muzeum zpěváka Waldemara Matušky
Riegrovo nám. 7,
Josefov, 551 02
Jaroměř, Czech Republic
Phone: +420 603 279 310
We hope you enjoyed these never before seen photographs, but more so, we hope that Waldemar's voice lives on in your your hearts.
All photographs except the museum invitation © Kytka Hilmar-Jezek. All Rights Reserved.
Tags: Waldemar Matuska, Waldemar Matuška, Czechoslovak singer, Olga Blechová, Olinka Matušková, Teče, voda, Teče , KTO, František Hacker, K.T.O. Kamarádi táborových ohňů, Czech Performers, Czech country Music, Czech pop music, Czech tramps, Zlatý slavík, Czechs who emigrated, Czech singers, Czech actors, Czech songs, Czech movies.
If you have not already subscribed to get TresBohemes.com delivered to your inbox, please use the form below now so you never miss another post.
---
Remember, we rely solely on your donations to keep the project going.
Become a friend and get our lovely Czech postcard pack.