Today we are looking at an extraordinary vintage Mid-Century Sklo Union Czech pressed clear glass vase by Rosice Glassworks. The piece was designed by Vladislav Urban in 1968, and this is pattern number 617.
I located this auction today and I wanted to share. This extraordinary vase features Vladislav Urban's hallmark formed abstract geometric patterns on the surface and a "bird bath" base.
The vase measures approximately 5.5″ height by by 3.5″ diameter with a thick glass density.
This particular vase was used exclusively for decoration and display. The vase is in near mint condition with absolutely no damages.
An extremely impressive piece of quality Modernist Czech Glass.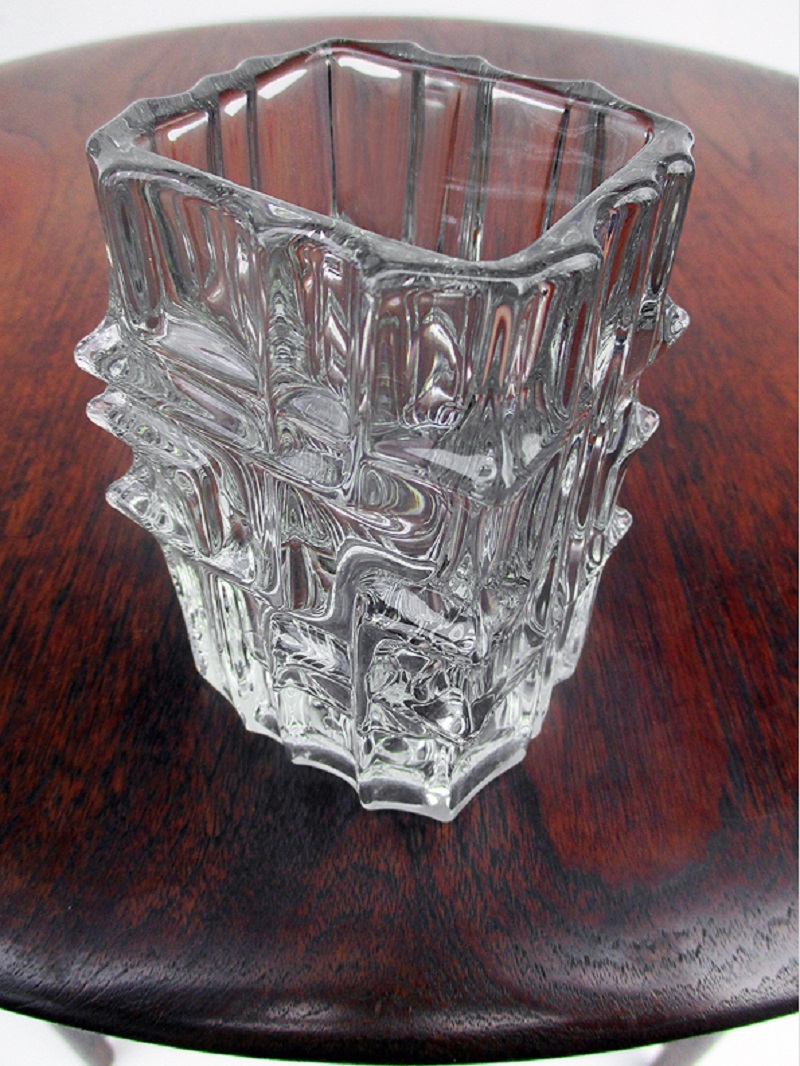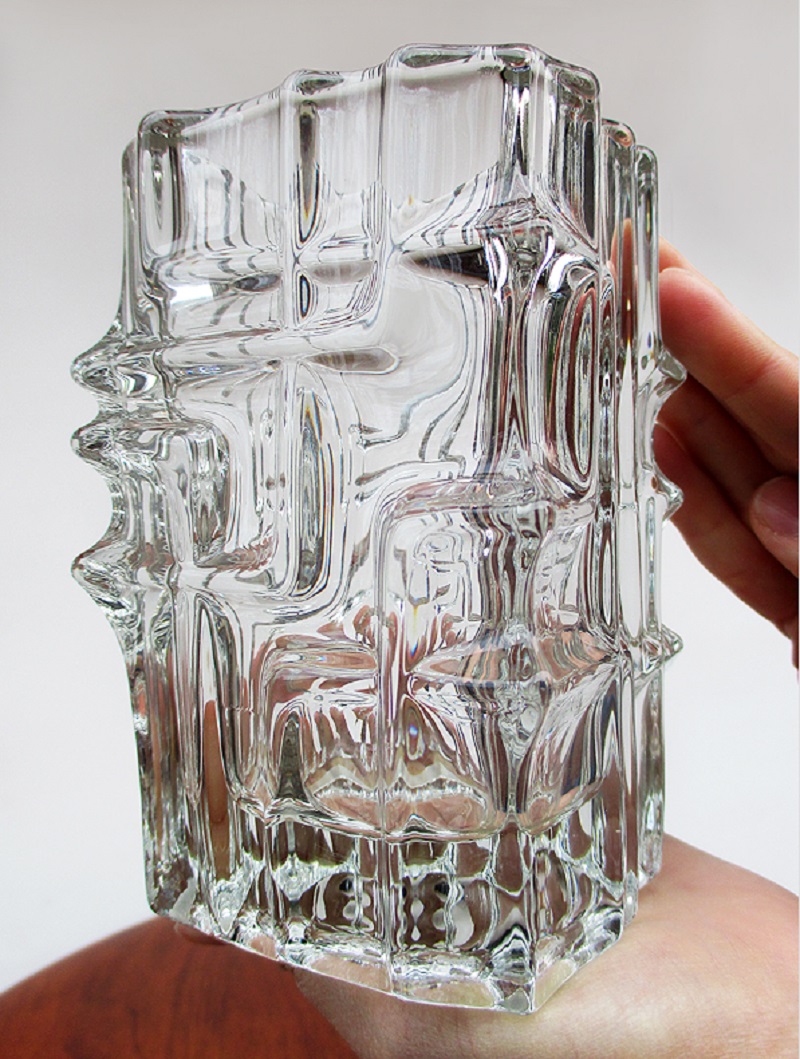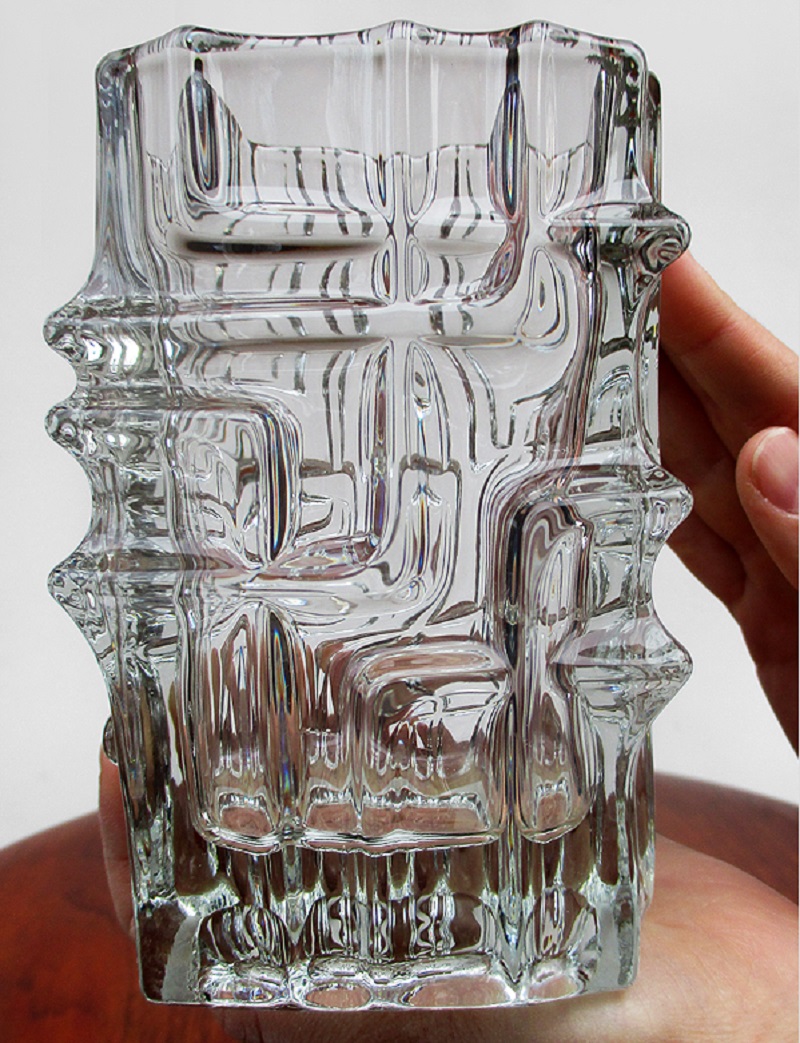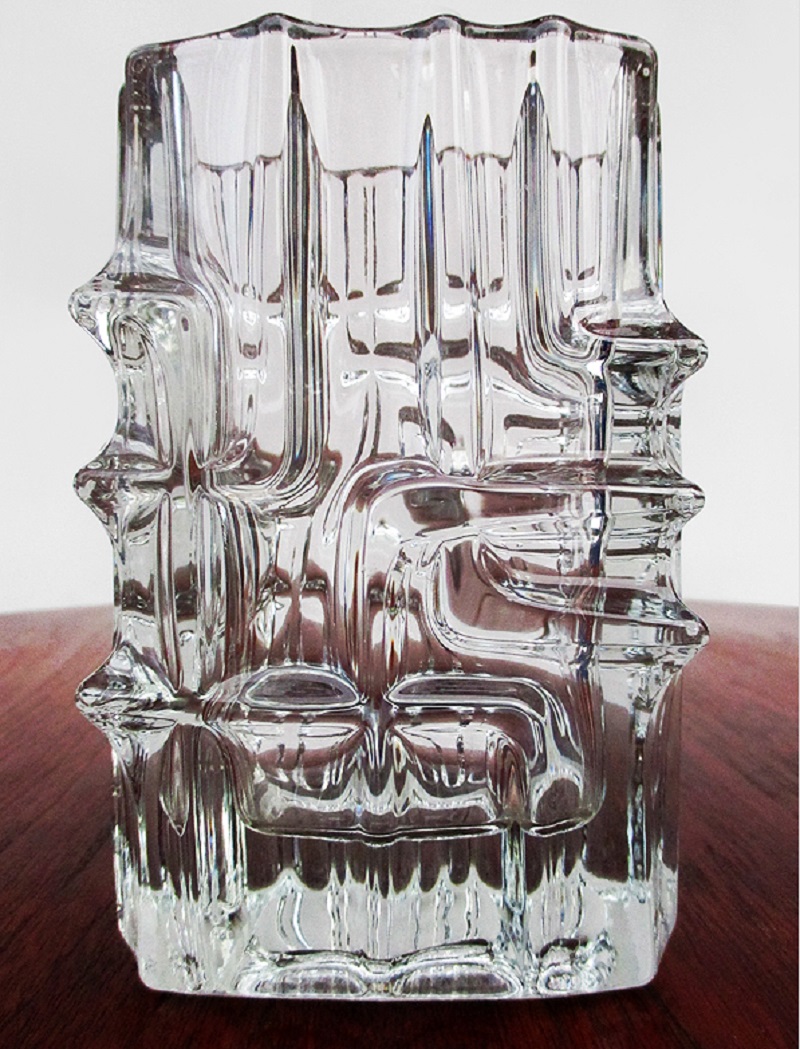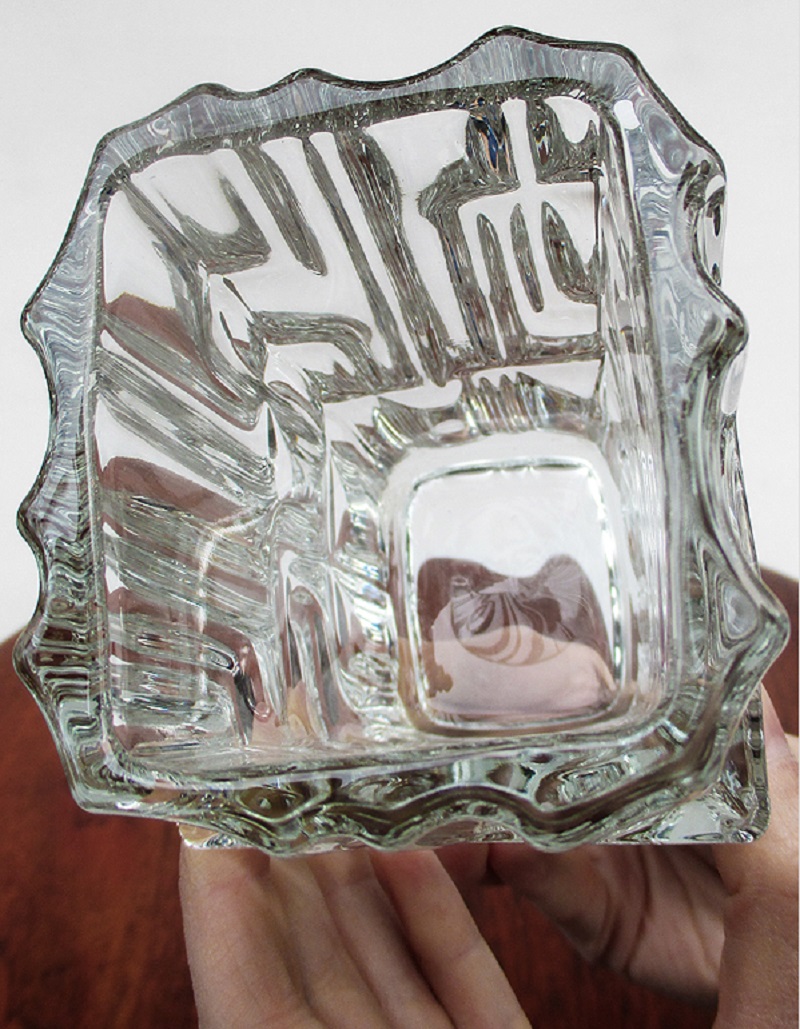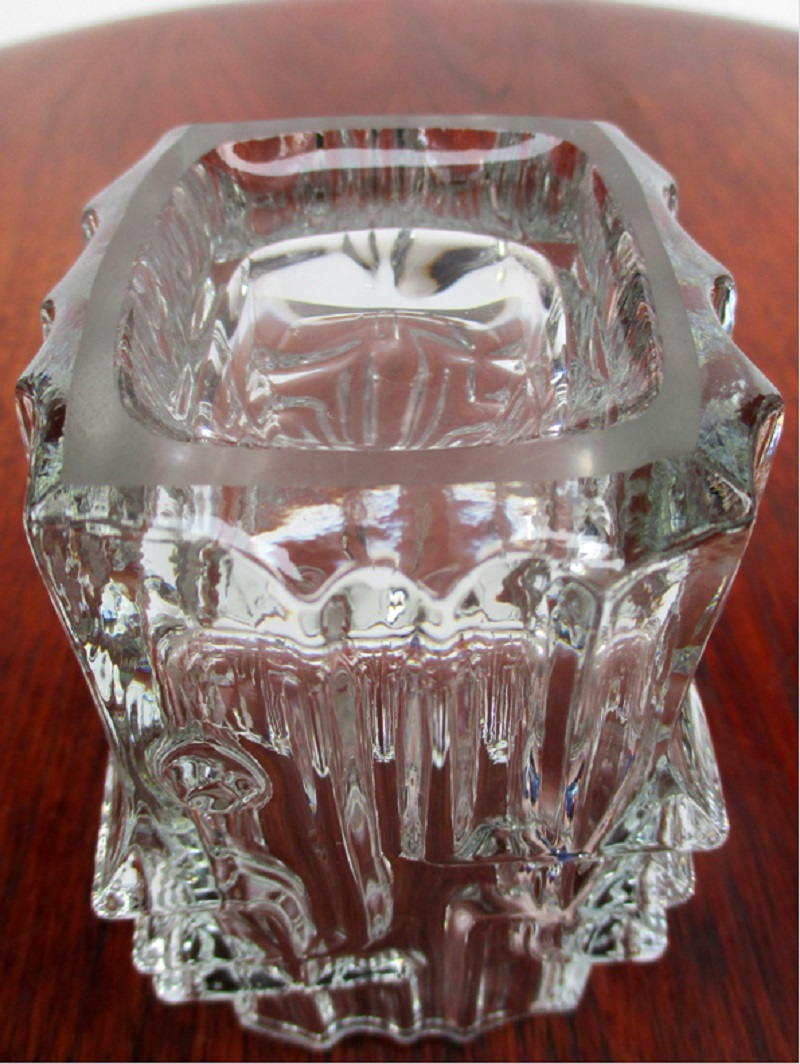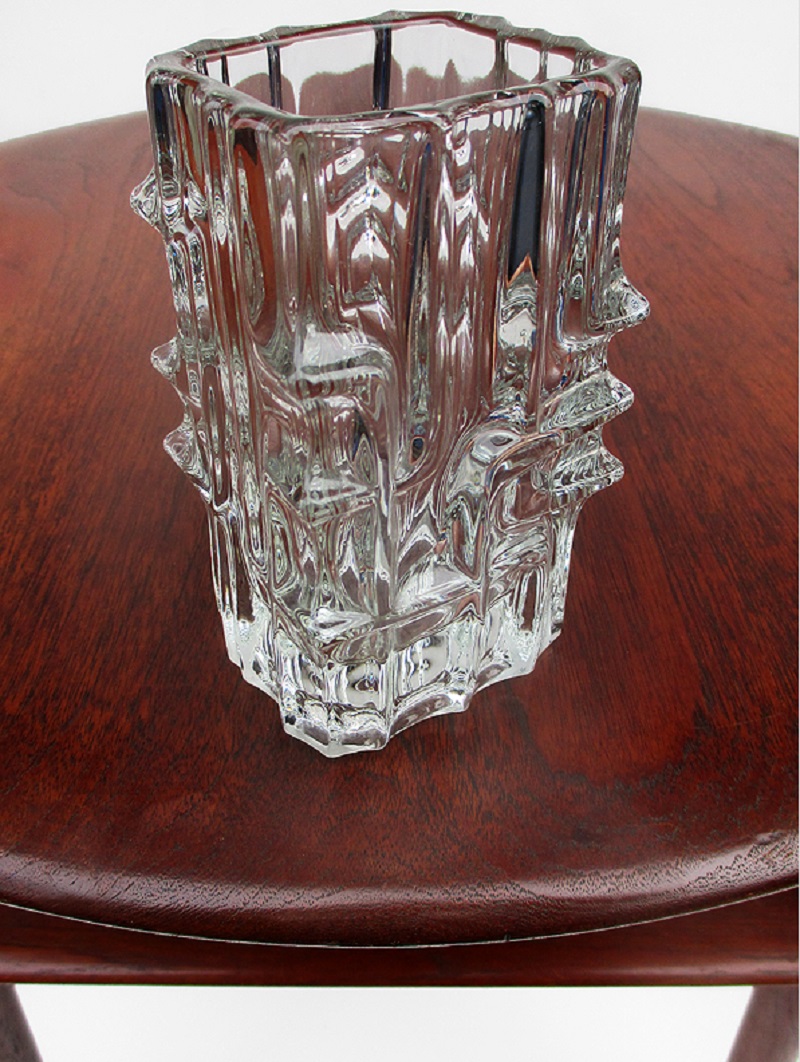 Try your luck – this beautiful piece may still be available – click here to see.
If you have not already subscribed to get TresBohemes.com delivered to your inbox, please use the form below now so you never miss another post.
---
Remember, we rely solely on your donations to keep the project going.
Become a friend and get our lovely Czech postcard pack.