The famed composer / conductor Marvin Frederick Hamlisch (1944 -2012), a native of NYC, was one of only twelve people to win an Emmy, Grammy, Oscar, and Tony (also known as an EGOT).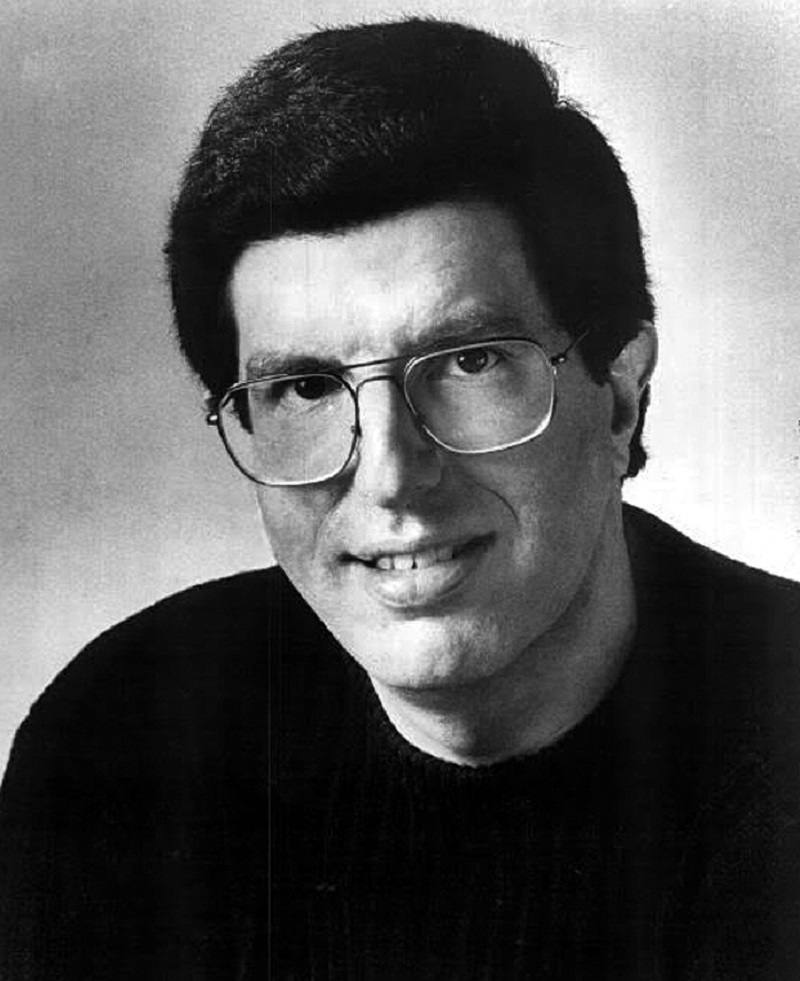 He is one of ten people to win three or more Oscars in one night and the only one other than a director or screenwriter to do so.
He is one of only two people to have won those four prizes and a Pulitzer Prize (Richard Rodgers is the other).
Hamlisch also won two Golden Globes.  Along with composer Richard Rodgers, Hamlisch is the only other person to have won the Emmy, Grammy, Oscar and Tony Awards for excellence in film, television, record and the Broadway stage.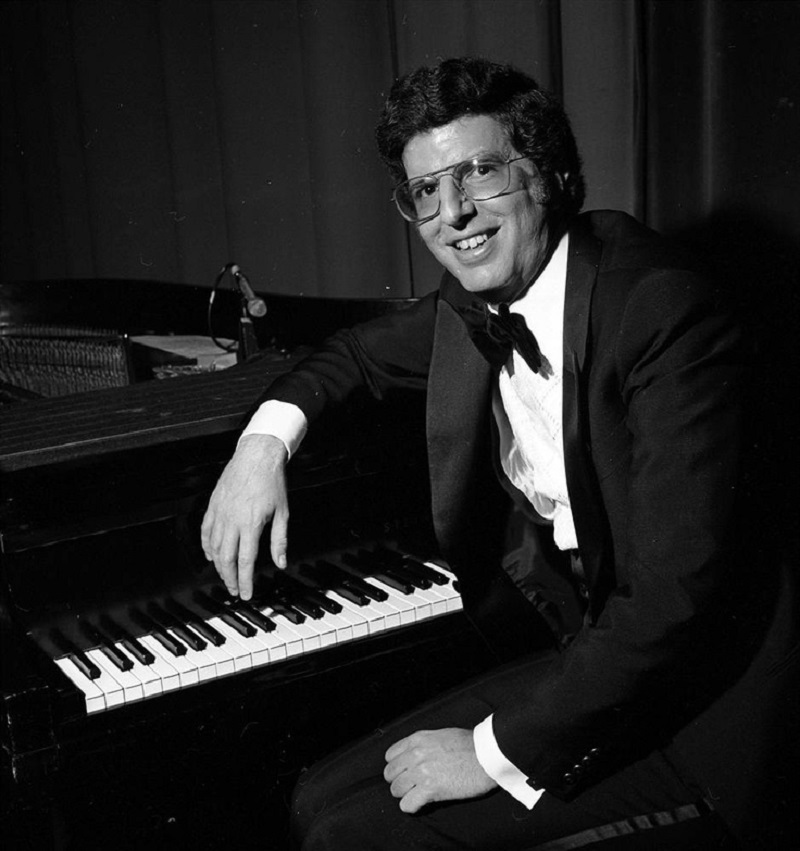 As his obituary writer put it,
Hamlisch spent practically as much time accepting awards for his compositions as he did writing them.
All told, he won three Oscars, four Emmy's and four Grammy's.
Despite his fame, it is not generally known, that Marvin Hamlisch is of Czech ancestry on his father's side. His grandfather, Jakob Hamlisch, was born in Úsov, Šumperk District in the Olomouc Region of Moravia. He died in Terezin during Holocaust in 1942.
Marvin Hamlisch parents, Lily and Max Hamlisch, luckily escaped Nazism. Max jumped from a train headed to Germany and Lily hid under a car while fleeing to Switzerland before immigrating to America. Marvin's father Max Hamlisch (1907-1977), who was as accordionist and bandleader, died in NYC in 1977.
Born in New York City, Marvin Hamlisch was a child prodigy, and, by age five, he began mimicking the piano music he heard on the radio. A few months before he turned seven, in 1951, he was accepted into what is now the Julliard School Pre-College Division. He was the youngest student ever to be accepted to that prestigious music school. Hamlisch also attended Queens College, earning his Bachelor of Arts degree in 1967.
By his mid-teens, Hamlisch became widely known for his piano playing. His first job was as a rehearsal pianist for Funny Girl with Barbra Streisand. Shortly afterward, he was hired by producer Sam Spiegel to play piano at Spiegel's parties. This connection led to his first film score, The Swimmer.
He was the accompanist and straight man for Groucho Marx, when he toured in 1974-1975 at Carnegie Hall for An Evening with Groucho. Hamlisch acted as both straight man and accompanist while Marx (at age 81) reminisced about his career in show business.
Hamlisch composed more than 40 motion picture scores throughout his musical career. Among his many Hollywood credits are scores for the films The Spy Who Loved Me, Sophie's Choice, Ordinary People, Save the Tiger, Take the Money and Run, and Ice Castles.
On television, his credits include the theme for ABC's Good Morning, America.
On Broadway, his achievements are equally spectacular. His very first Broadway score was A Chorus Line and became one of the longest running Broadway show in history.
In 1979, he collaborated with Neil Simon and Carole Bayer Sager on They're Playing Our Song, and in the late 1980's, he produced Smile.
Among his better-known works during the 1970s were adaptations of Scott Joplin's ragtime music for the motion picture The Sting, including its theme song, The Entertainer. It hit #1 on Billboard′s Adult Contemporary chart and #3 on the Hot 100, selling nearly 2 million copies in the US alone.
He had great success in 1973, winning two Academy Awards for the title song and the score for the motion picture The Way We Were, and an Academy Award for the adaptation score for The Sting.
He won four Grammy Awards in 1974, two for The Way We Were.
In 1975, he wrote what, for its first 12 years, would be the original theme music for Good Morning America – it was built around four notes.
He co-wrote Nobody Does It Better for The Spy Who Loved Me (1977) with his then-girlfriend Carole Bayer Sager, which would be nominated for an Oscar.
In the 1980s, he had success with the scores for Ordinary People (1980) and Sophie's Choice (1982). He also received an Academy-Award nomination in 1986 for the film version of A Chorus Line.
His last projects included The Informant! (2009), starring Matt Damon and directed by Steven Soderbergh.
Prior to his death, he completed his first children's book Marvin Makes Music, which included the original music The Music in My Mind with words by Rupert Holmes.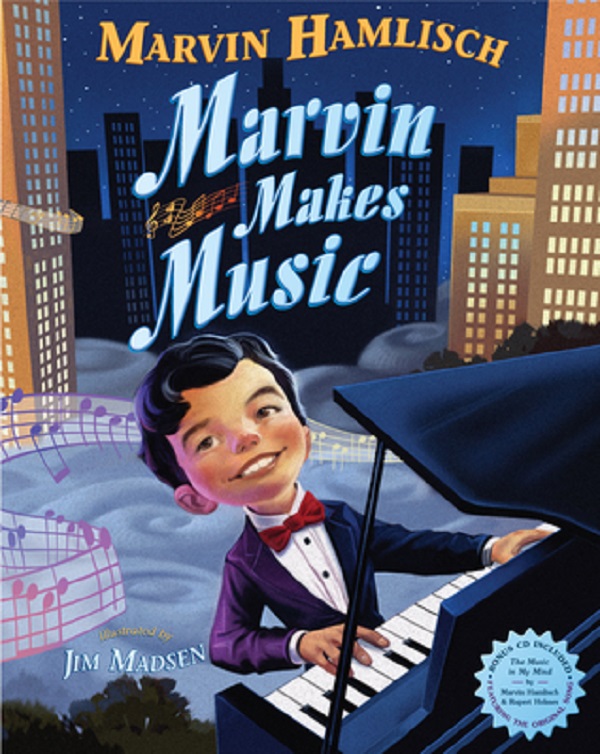 He also completed the score for the HBO film Behind the Candelabra (2013), also directed by Soderbergh and starring Damon and Michael Douglas as Liberace.
Hamlisch's first major stage work was in 1972 playing piano for Groucho Marx at Carnegie Hall for An Evening with Groucho. Hamlisch acted as both straight man and accompanist while Marx (at age 81) reminisced about his career in show business. He then composed the scores for the 1975 Broadway musical, A Chorus Line, for which he won both a Tony Award and a Pulitzer Prize; and for the 1978 musical, They're Playing Our Song, loosely based on his relationship with Carole Bayer Sager. Shortly before his death, Hamlisch finished scoring a musical theatre version of The Nutty Professor based on the 1963 film.
Following his string of writing popular songs for film and Broadway, Hamlisch was the music director for Barbra Streisand's concert tours in the 90s and spent most of his time since 2000 as the pops conductor for the National Symphony (US), Milwaukee, Pittsburgh and San Diego Pops orchestras. He held the position of Principal Pops Conductor for the Pittsburgh Symphony Orchestra, the Milwaukee Symphony Orchestra, the San Diego Symphony, the Seattle Symphony, the Dallas Symphony Orchestra, Buffalo Philharmonic Orchestra, the National Symphony Orchestra Pops, the Pasadena Symphony and Pops, and the Baltimore Symphony Orchestra.
At the time of his death, he was preparing to assume responsibilities as Principal Pops Conductor for The Philadelphia Orchestra.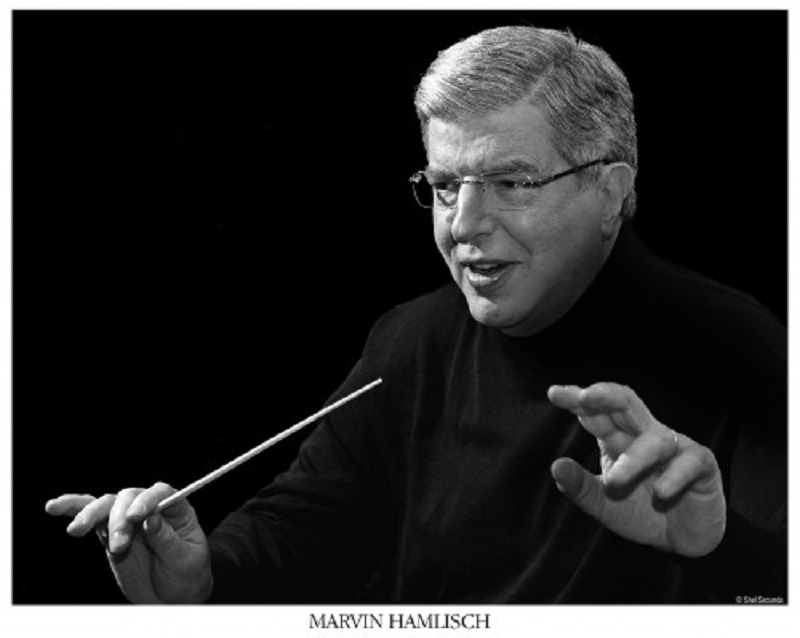 Hamlisch received a Lifetime Achievement Award in 2009 at the World Soundtrack Awards in Ghent, Belgium. He was also inducted into the Long Island Music Hall of Fame in 2008. In 2008, Hamlisch was also inducted into the American Theatre Hall of Fame.
Here is an interesting interview:
Marvin Hamlisch had a sister, Terry Hamlisch Liebling (1942-2001), a native of NYC, who achieved success in her own right. She became a prominent casting director on both US coasts.
Her extensive list of credits included Apocalypse Now, The Two Jakes, Nine to Five, Brubaker, The Postman Always Rings Twice, and The Adventures of Buckaroo Bonzai. TV credits included numerous Movies of the Week, Rhoda, starring Valerie Harper (1974-79) and Doc from MTM Prods., through the feature film Trial and Error, starring Michael Edwards and Jeff Daniels (1997). Among the other major films she helped cast were Nine to Five, The Empire Strikes Back, Paternity, and Sharky's Machine. Liebling was a past board member of the Casting Society of America, a member of the Academy of Motion Picture Arts & Sciences, the Academy of Television Arts & Sciences and Women in Film.
---
Guest Post Author
Miloslav Rechcígl, Jr. is one of the founders and past Presidents of many years of the Czechoslovak Society of Arts and Sciences (SVU), an international professional organization based in Washington, DC. He is a native of Mladá Boleslav, Czechoslovakia, who has lived in the US since 1950.
Read his entire profile here.  Discover Mila's many books on Amazon.
* * * * *
Thank you in advance for your support…
You could spend hours, days, weeks, and months finding some of this information. On this website, we curate the best of what we find for you and place it easily and conveniently into one place. Please take a moment today to recognize our efforts and make a donation towards the operational costs of this site – your support keeps the site alive and keeps us searching for the best of our heritage to bring to you.


Remember, we rely solely on your donations to keep the project going.
We appreciate you more than you know!
If you have not already subscribed to get TresBohemes.com delivered to your inbox, please use the form below now so you never miss another post.